There is something magical about having races on city streets. It would be illegal and not to mention very dangerous to push any car to the limit on these downtown streets, but for one week out of the year exhaust notes reverberate off the high rises in downtown Long Beach.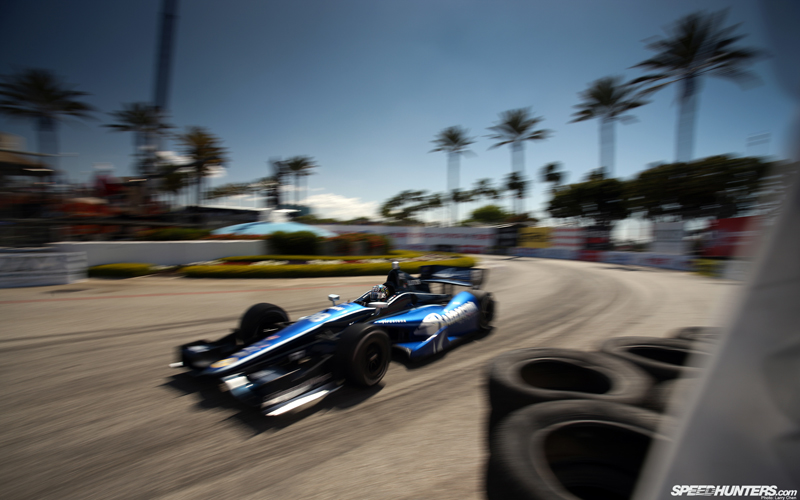 What I like about this course is the technical aspect of it. There is always room for error which in turn leads to lots of passing. There are several tight corners that allow for spectacular pan blur shots because the cars have to slow down to a crawl.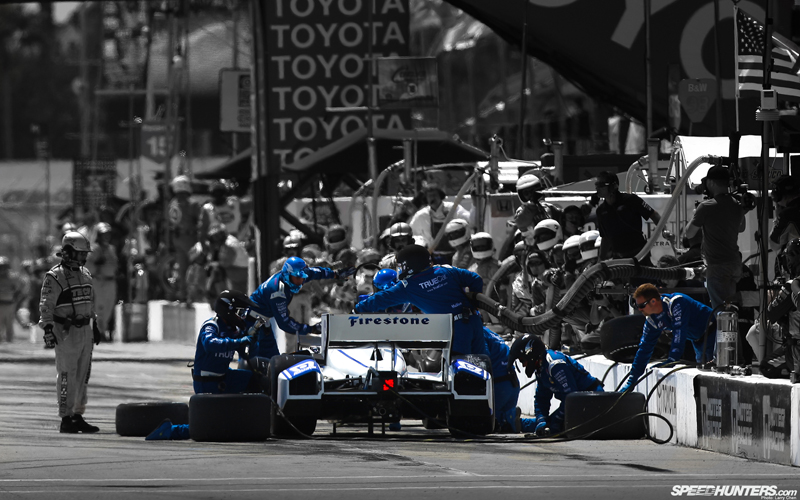 The pit lane on this particular street course is very cramped. It made for some nice photos considering how busy it always was.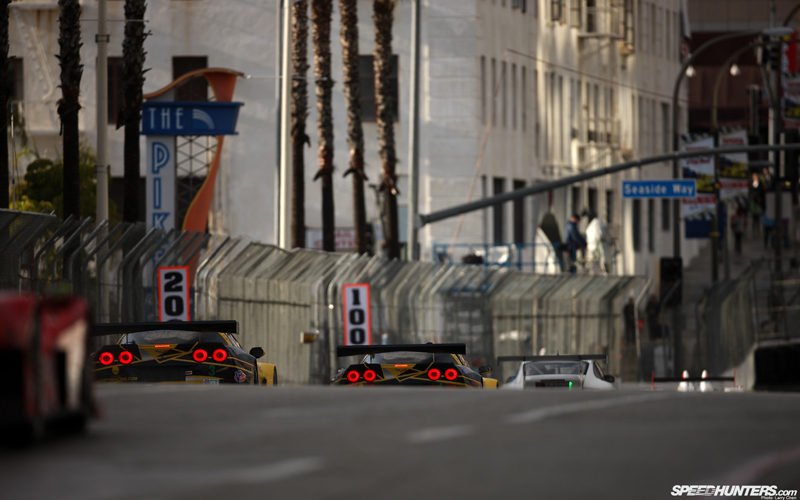 Another reason I loved shooting on this course were the elevation changes.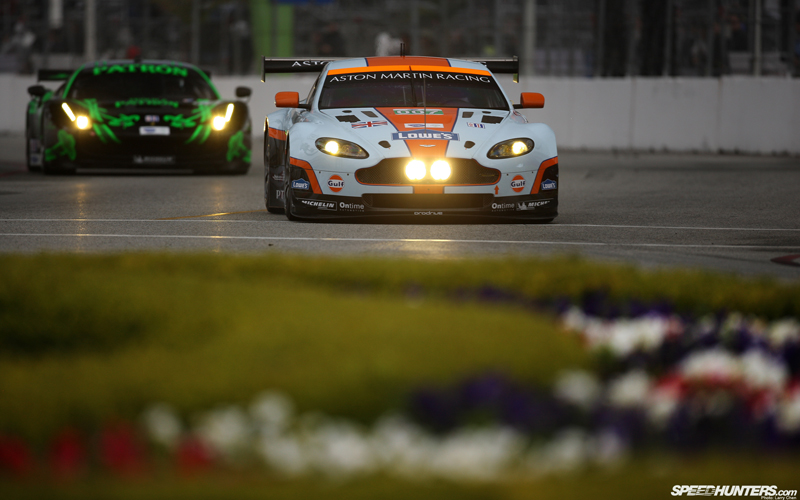 It really is too bad this kind of scene only happens one week out of the year. This race has been going on for 38 years and I am proud to say this has been my 9th season attending this historic race.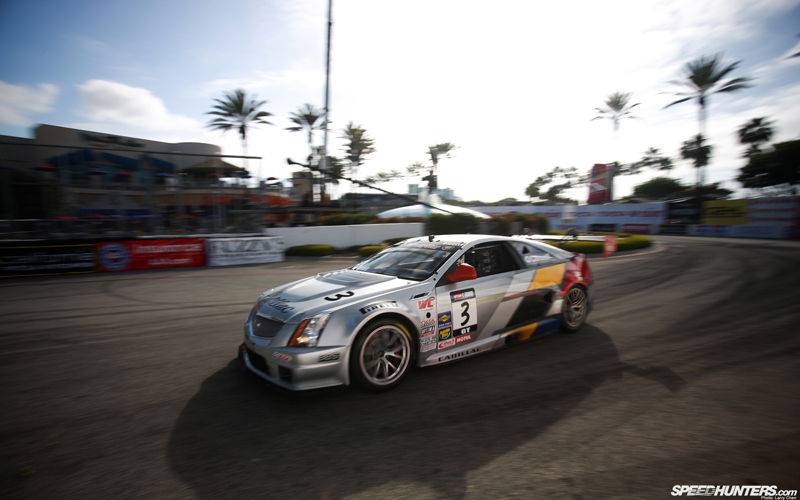 I'm sure the surrounding residents of the area don't mind all the noise, considering they get a front row seat to some of the best racing North America has to offer.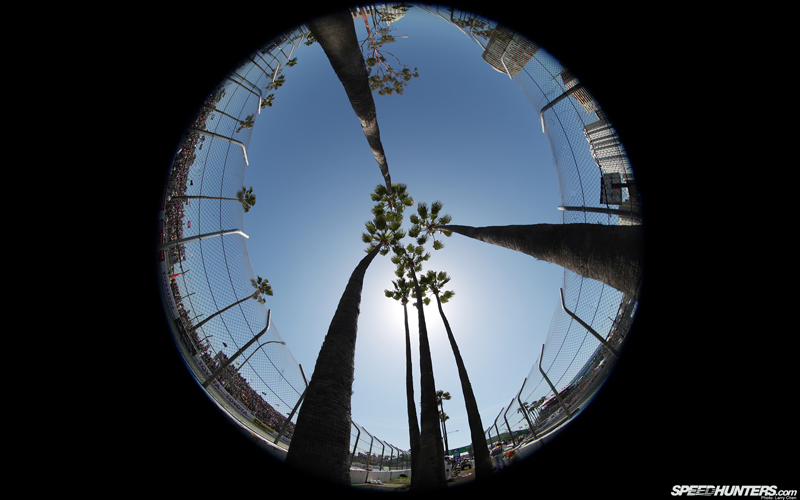 Click on the thumbnails below to download these desktops including this fish-eye view of the last hairpin before the straight-away.
Larry Chen