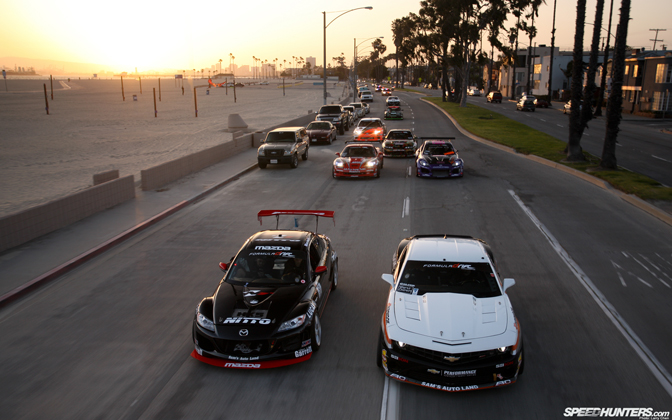 Formula Drift Long Beach is finally here, and what better way to celebrate than with a nice stroll down the busy streets of Long Beach. The sounds of all different types of motors revved, as random pedestrians came out of the houses to cheer on the drivers.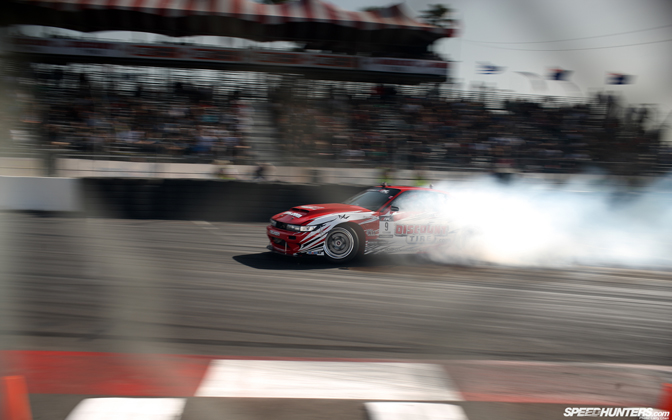 It was all fun and games the night before but when it came down to qualifying it was time to get serious for drivers like Daijiro Yoshihara, especially since he has a title to defend.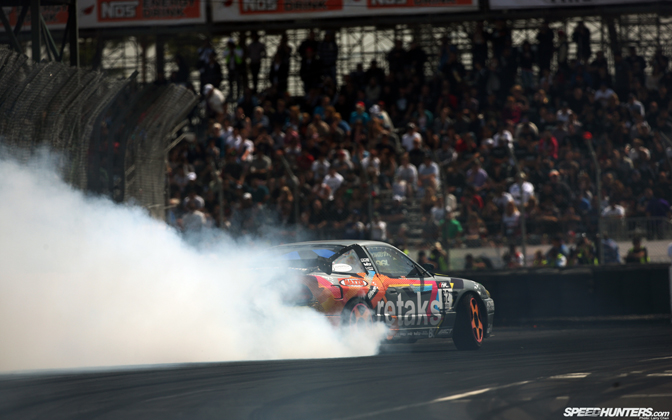 After the smoke cleared, Ryan Tuerck, came out on top with an amazing near perfect first qualifying run. It was a giant killing performance.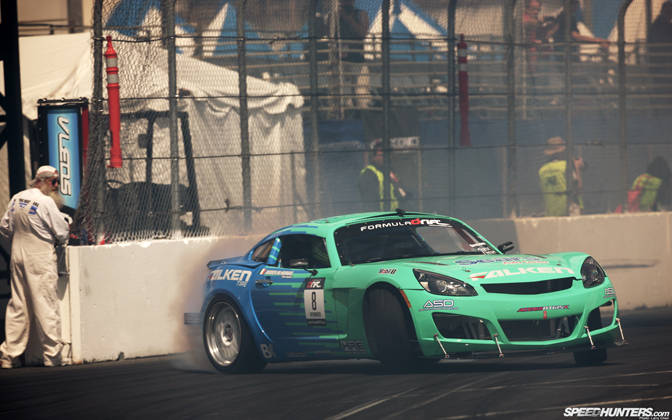 Not to far behind are the podium regulars like our favorite Irish drifter, Darren McNamara.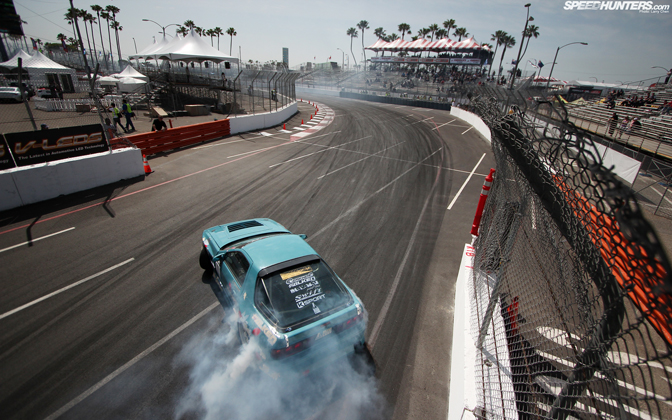 Almost half the field for this event were Formula Drift Rookies, including George Marstanovic who qualified a very impressive 15th place. Not bad for his first professional event.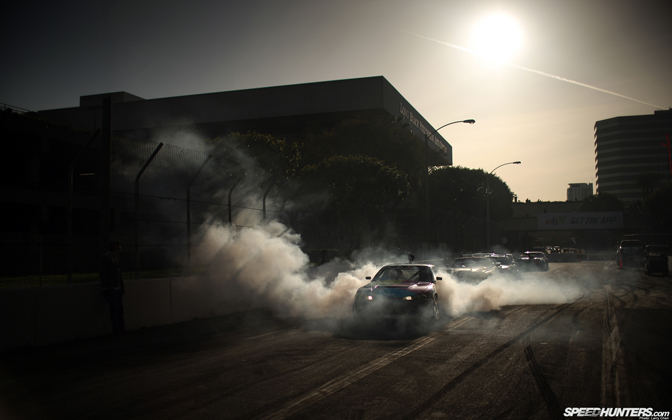 Stay tuned for more in depth stories and happenings in the pits as well as updates from Speedhunters newbie, Sean Klingelhoefer.
Make sure you head over to the desktop section and download these wallpapers.
The top 10 qualifiers look like so:
1. R. Tuerck
2.R. Millen
3. V. Gittin Jr.
4. J. Pawlak
5. E. Amandio
6. D. Yoshihara
7. T. McQuarrie
8. C. Grunewald
9. D. McNamara
10. R. Kado
Larry Chen
Desktop Section on Speedhunters
More coverage of Formula Drift Long Beach on Speedhunters