What better way to end the coverage of the first round of this year's D1 Grand Prix season with a series of desktops.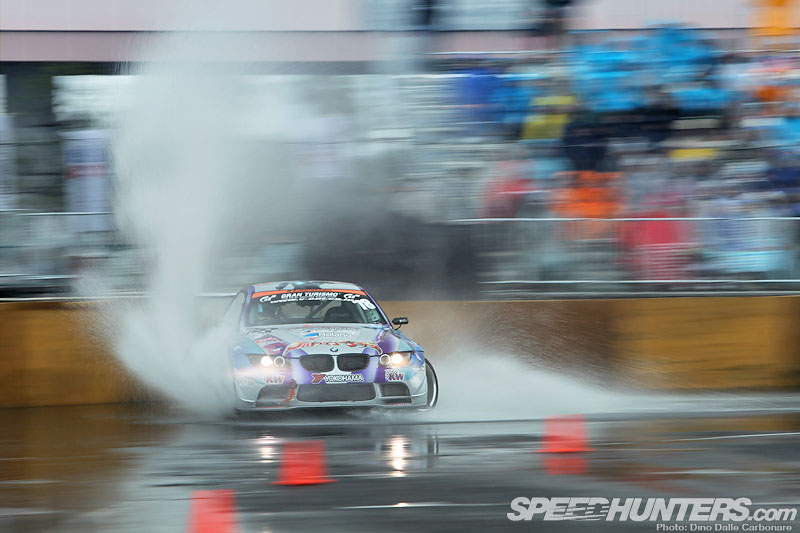 Saturday's rain soaked track kind of made up for the lack of tire smoke thanks to the rather big puddle that had accumulated on the main corner entry. The splashes cars like Ueno's 2JZ BMW made were nothing short of amazing.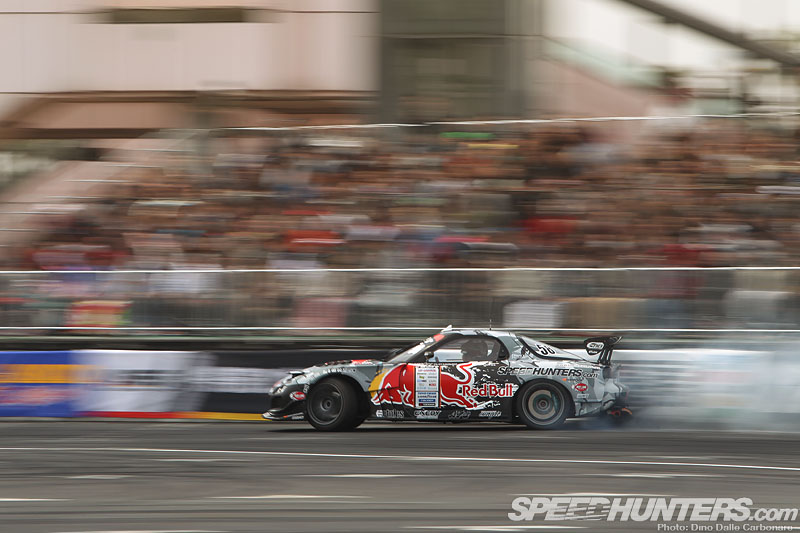 Mad Mike had a chance to show off his new Japan-built 4-rotor FD3S during Sunday's D1 Champion's round.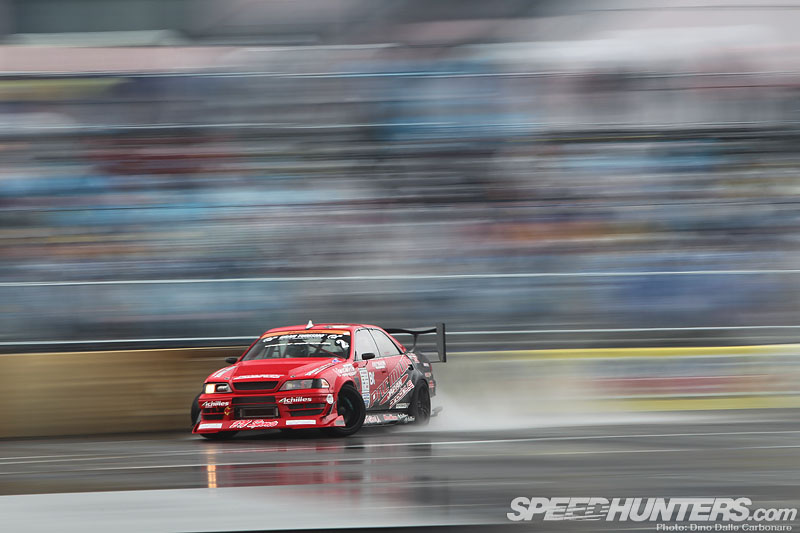 Saito entries were among the fastest, even on the wet.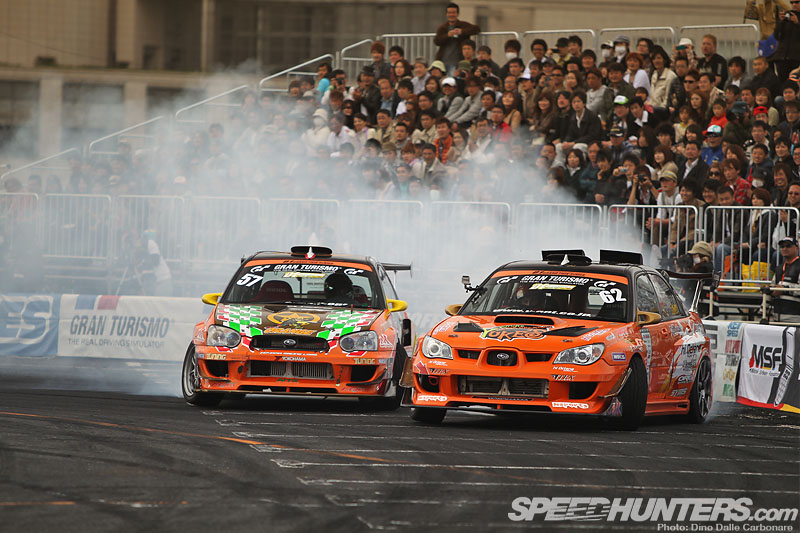 Here is a shot of the close battle between Italy's Federico Sceriffo and Jake Jones from Australia. Team Orange all the way!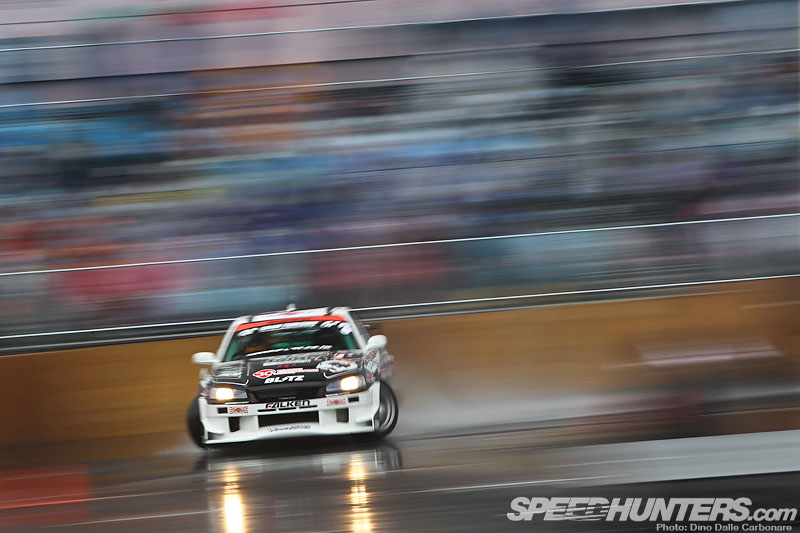 Nomuken may still be driving his trusty ER34, but he sure knows how to throw it around.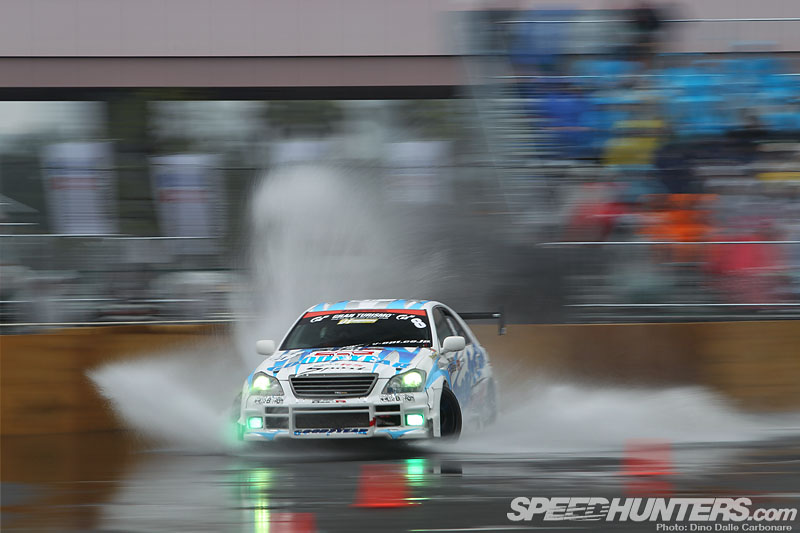 Tokita in his big Bee-R Zero Crown hitting the standing water, hard!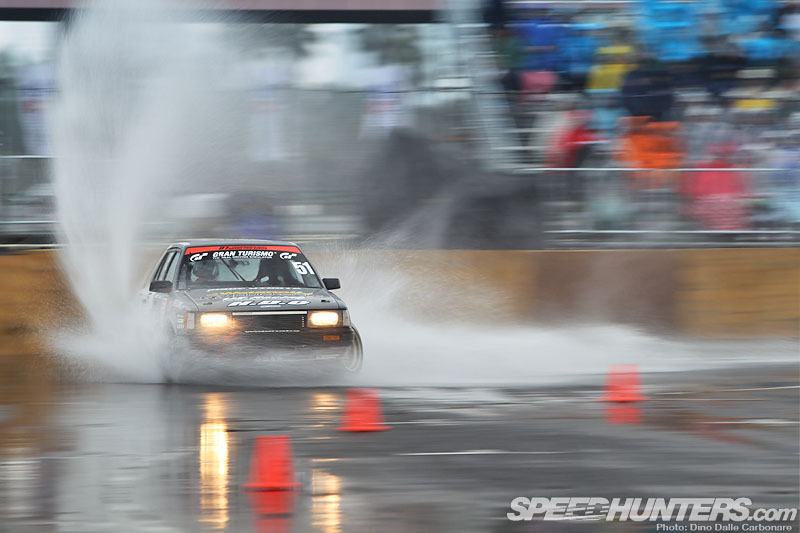 And finally a shot of Iwai's new ride. Right click on the images below and download your favorite shot.
D1 2012 coverage on Speedhunters
-Dino Dalle Carboanre