There's something about sporting events that put people in a better mood, one in which they're far more likely to make impulse buys. Suddenly it becomes okay to pay six-pack prices for only a pint of beer to go along with your nachos that cost upwards of a cheap steak dinner. Racing is certainly no exception from this rule and wherever there's a race weekend there are bound be vendors waiting to capitalize.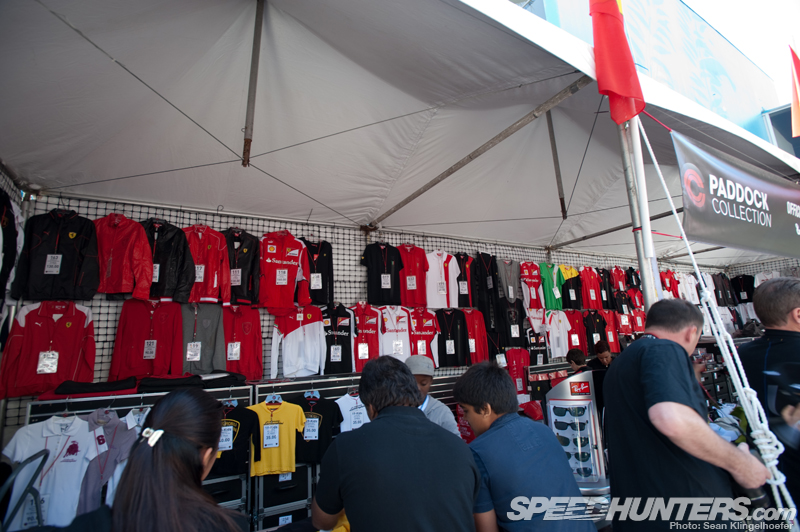 Another interesting phenomenon that seems to occur frequently at sporting events is people's desire to fit in, if only by a distant connection. For example nothing puts a smile on my face like seeing someone wearing a baseball jersey at a basketball game, or a NASCAR hat at an Indycar race. Despite not being on the bill for the weekend, there was so much F1 gear for sale I thought for a moment I might have walked into the paddock at the Chinese GP.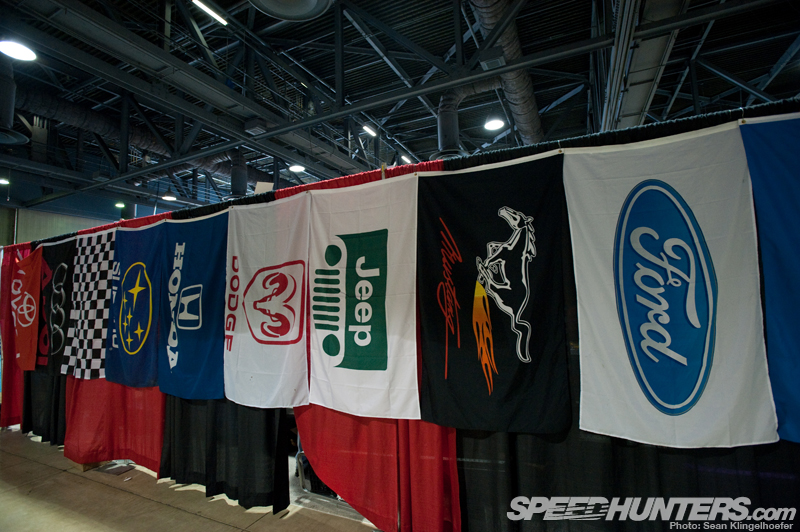 To get out of the sun for a while before the start of the Indy race I decided to check out the inside of convention center at the "lifestyle expo". Here I found even more random paraphernalia – a Jeep flag at GPLB? Okay…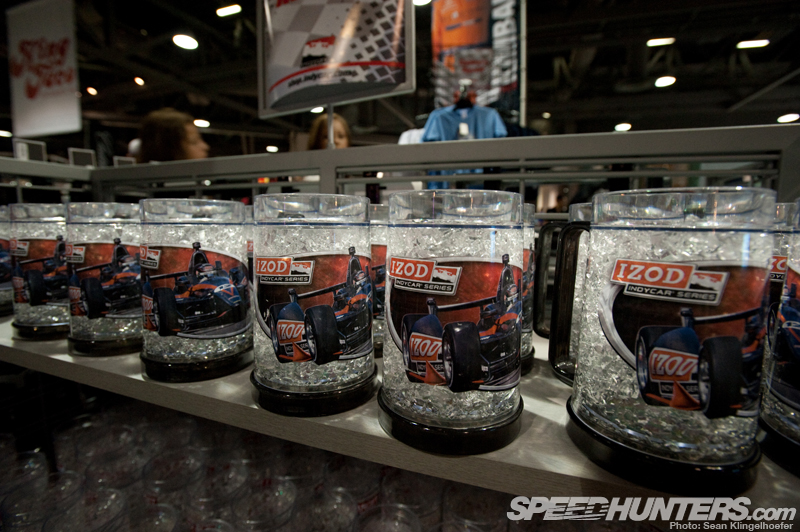 It's easy to forget how big of a deal Indycar is since I don't follow it as closely as F1 or sports car racing. The series had a massive booth inside the convention center offing up all sorts of every-day items with Indycars emblazoned upon them like these mugs…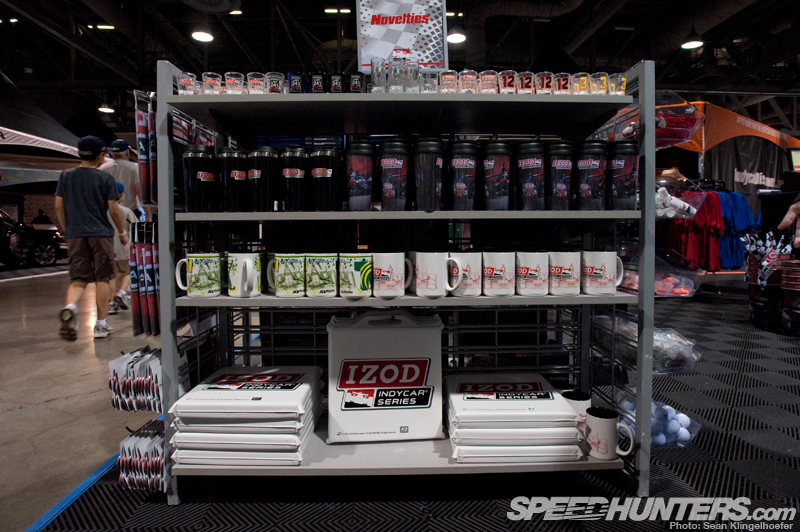 And if those don't tickle your fancy there are more mugs, followed by even more. Of course they also have some handy items for the day of the event like seat cushions, ear plugs and… golf balls.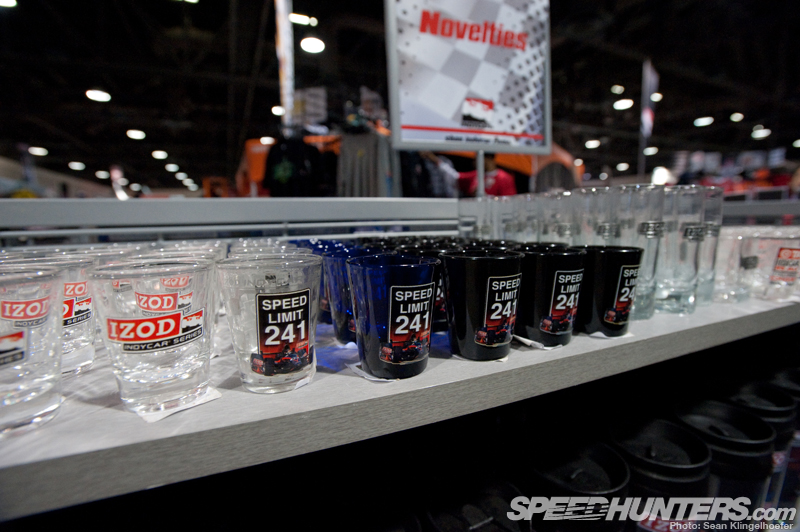 If you're the type that likes to take your fluids in smaller amounts, preferably of a high proof, they also have shot glasses. Also interesting to note that Indycar has a speed limit of 241mph, and here I just thought they were bound by physics.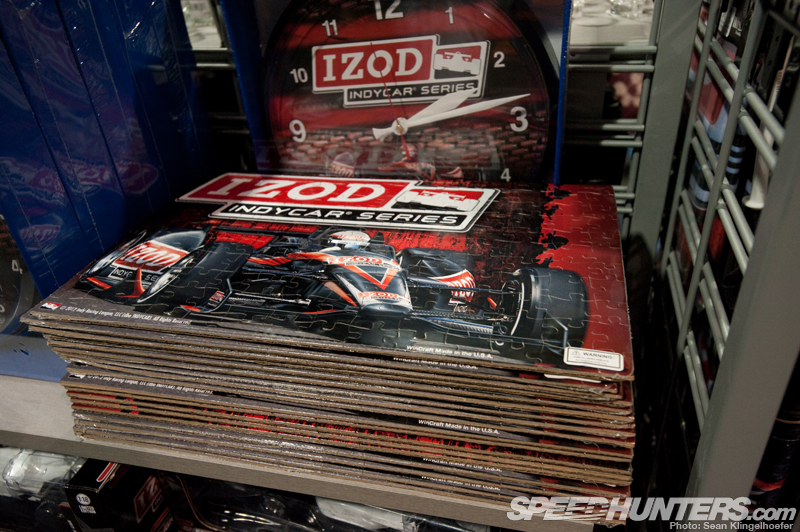 Puzzles, clocks, you name it, Indycar's got it.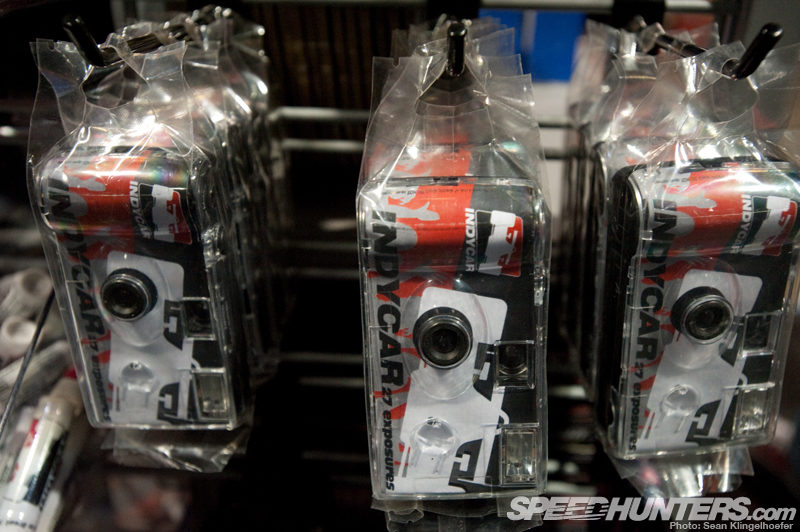 I was really tempted to pick up some of these disposable cameras and shoot the event with them. Note the arbitrary amount of exposures… not 12, 24 or 36… Twenty-seven is apparently the magic number.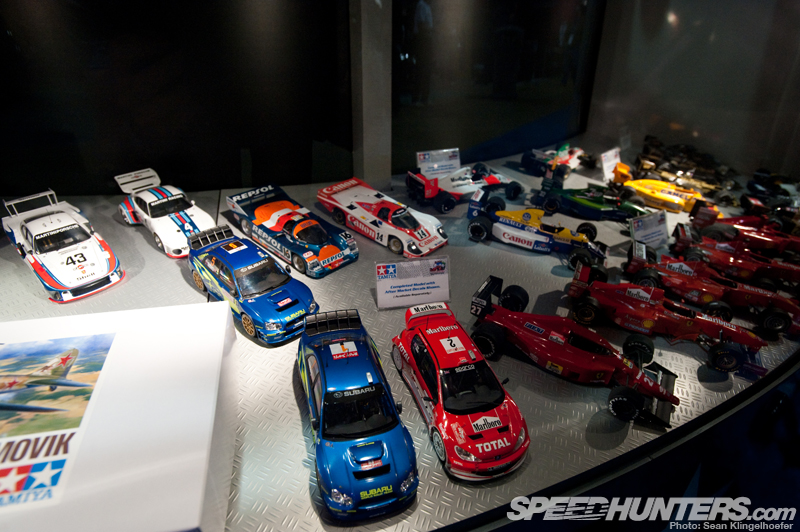 Elsewhere inside Tamiya had a rather large booth setup with all sorts of products from models to scale cars and R/Cs. They had something for just about any type of racing fan.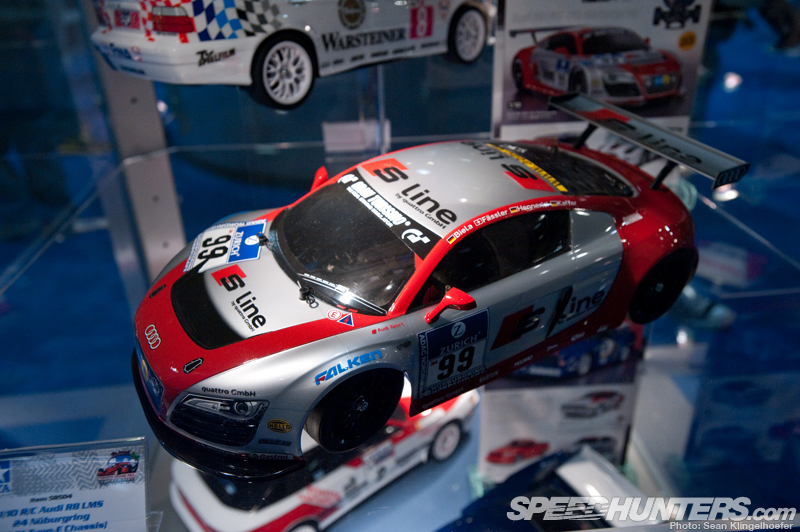 Whether you fancy yourself a present day GT car fresh off a 24 hour Rennen auf der Nordschleife…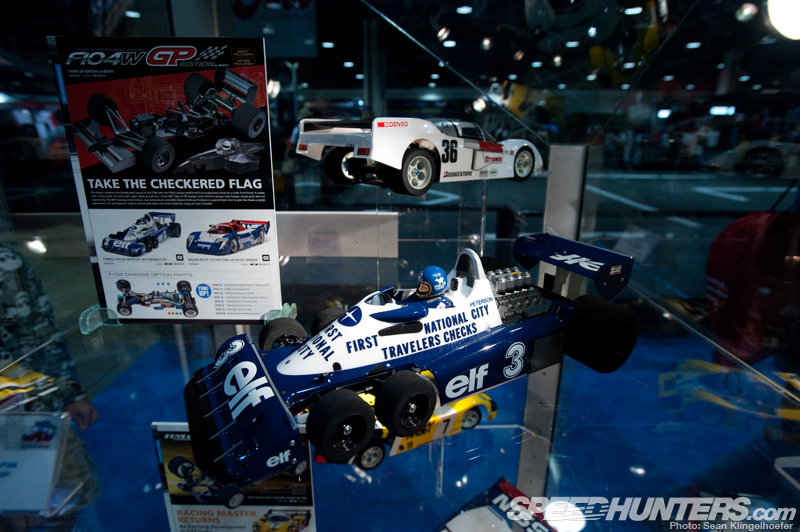 Or the strangest car seventies Formula One had to offer…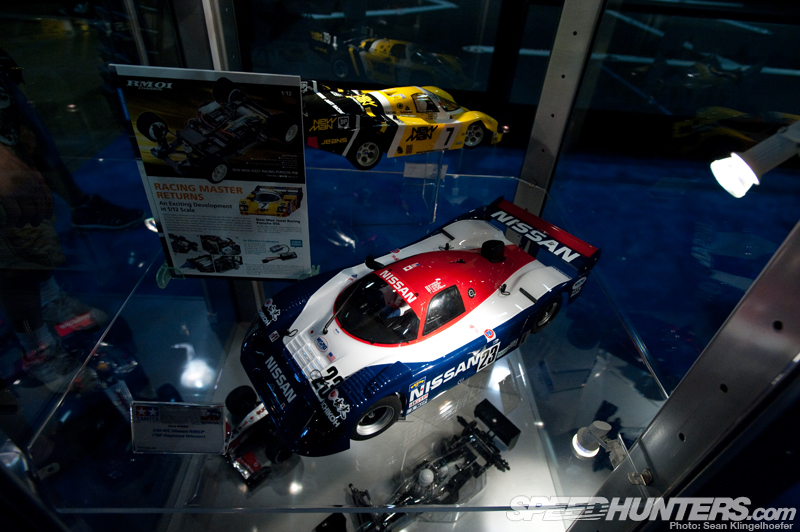 Or a classic Group C monster. I'll take one of each, thank you.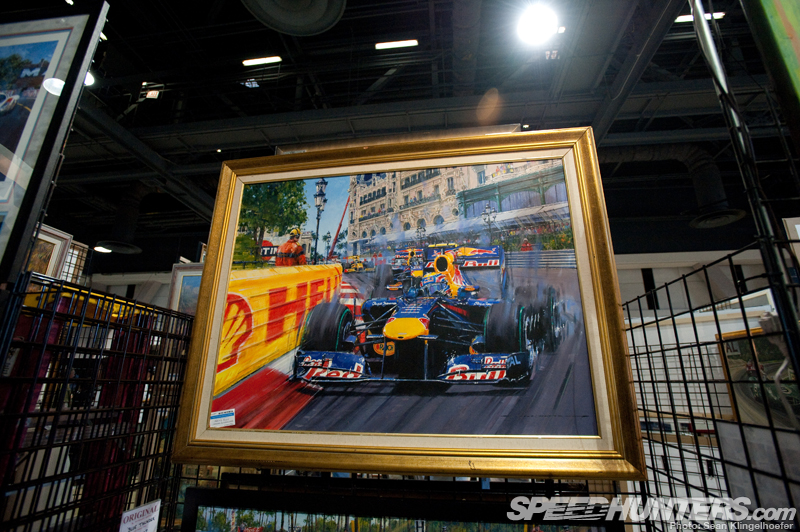 Just when I thought I had escaped them, I found yet more reminders that I was at "America's Monaco" and not the real thing.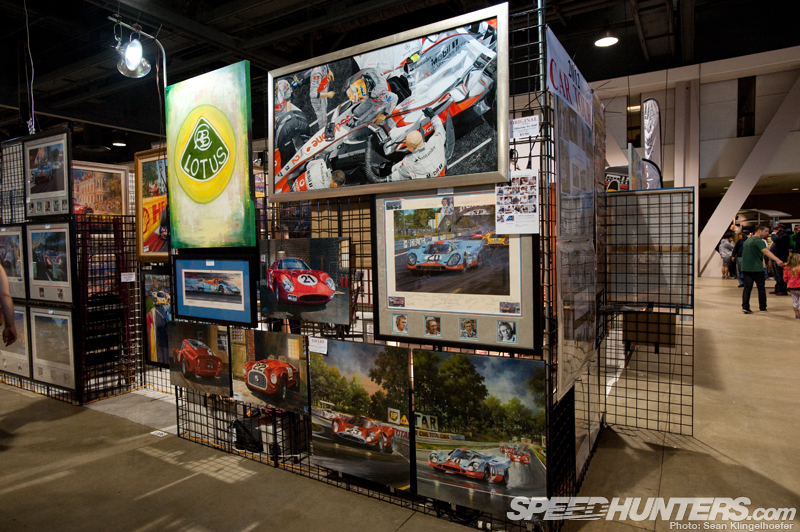 Whenever I see "race art" I can't help but think of Top Gear. It's really take it or leave it stuff… I can leave it.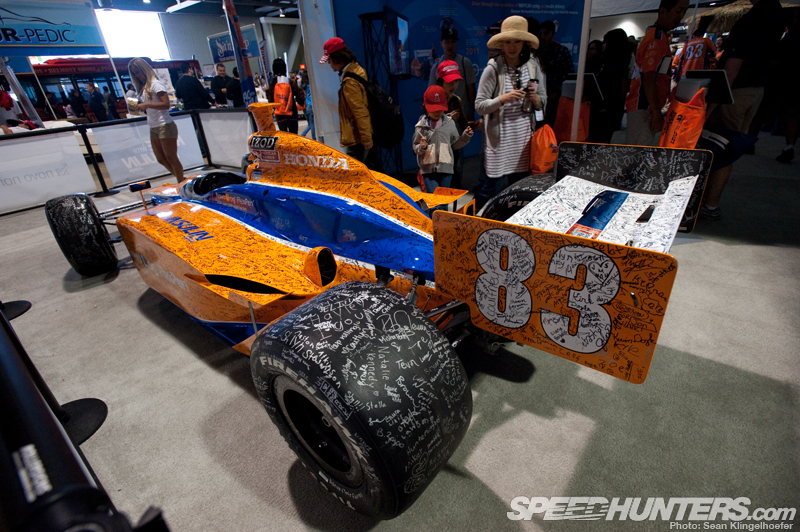 I'm not entirely sure what was going on here, but it I know I liked it.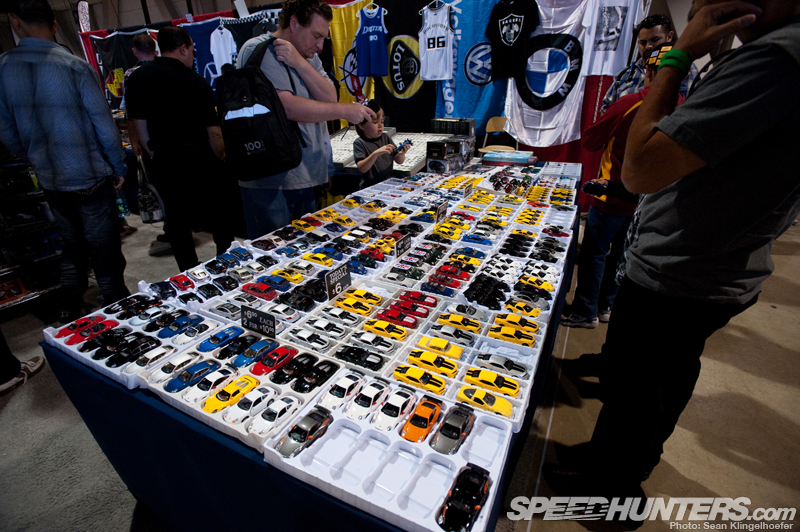 Of course not everyone is willing to drop serious cash on scale cars, especially if they intend to, god forbid, actually let their kids play with them. For those types there are usually some less-accurate toys at bargain prices. At two for ten dollars I'd grab a 911 GT3 RS and an Evo X. What about you?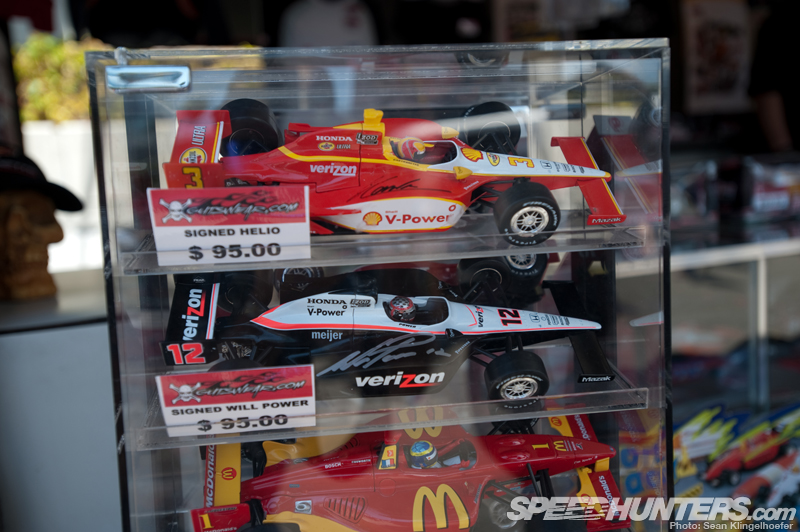 Once at wits' end with the lifestyle expo, I ventured back into the great outdoors. Signed memorabilia is always very popular and there was plenty to be found.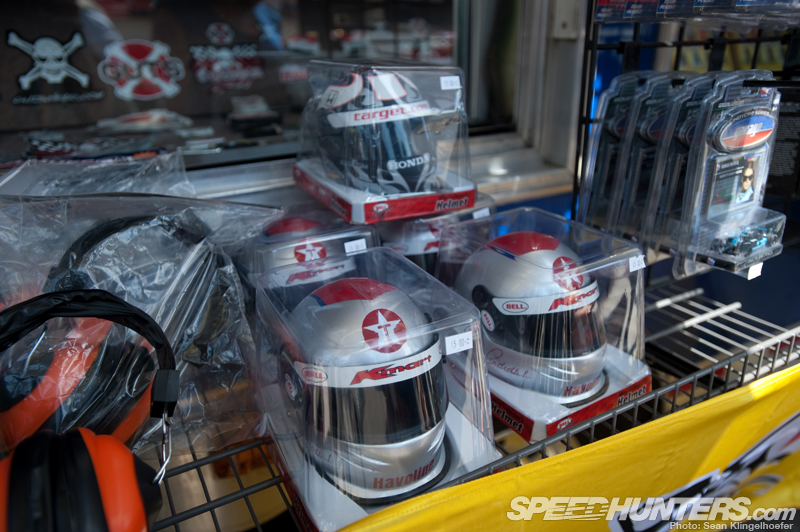 Mixed in amongst more useful stuff like ear muffs are yet more absurd things to spend waste money on. If these helmets double as an ice cream bowl I'll take one.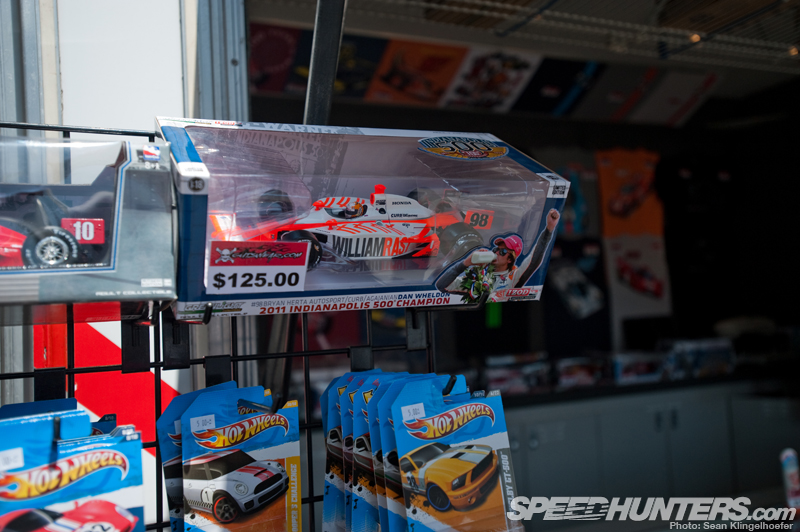 It was kind of a bummer to see Dan Wheldon merchandise. I'm sure with time it will become ordinary, much like how Ayrton Senna collectables are to me now. But for now it was still a little too soon.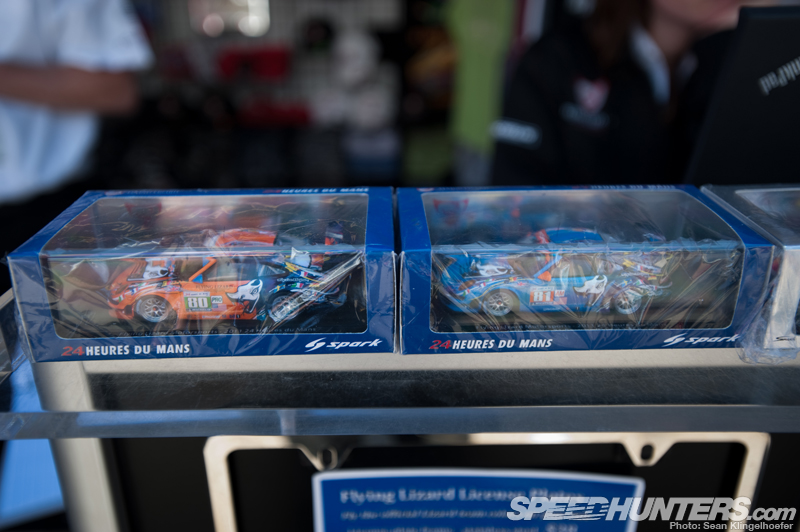 When I saw these scale models at the Flying Lizard booth it brought a smile to my face. Partially because I have a personal relationship with these very art cars.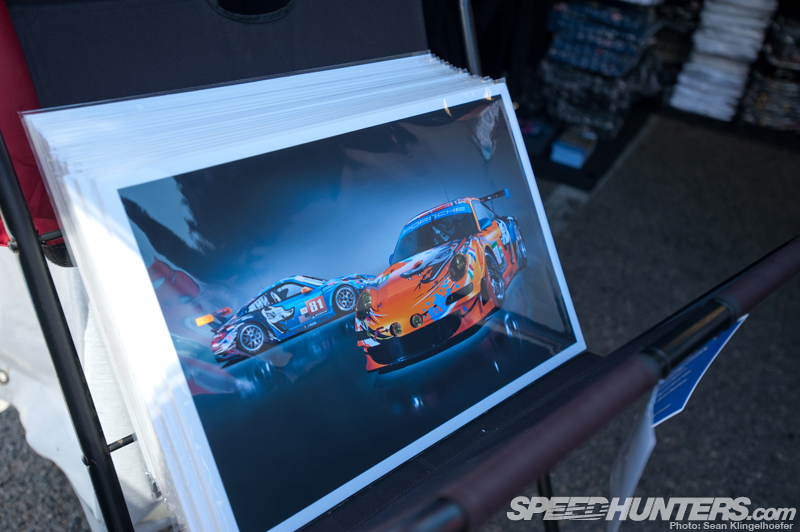 There's something weird and simultaneously gratifying about seeing your own work contributing to the senseless spending of others. The American Dream come full circle if you will.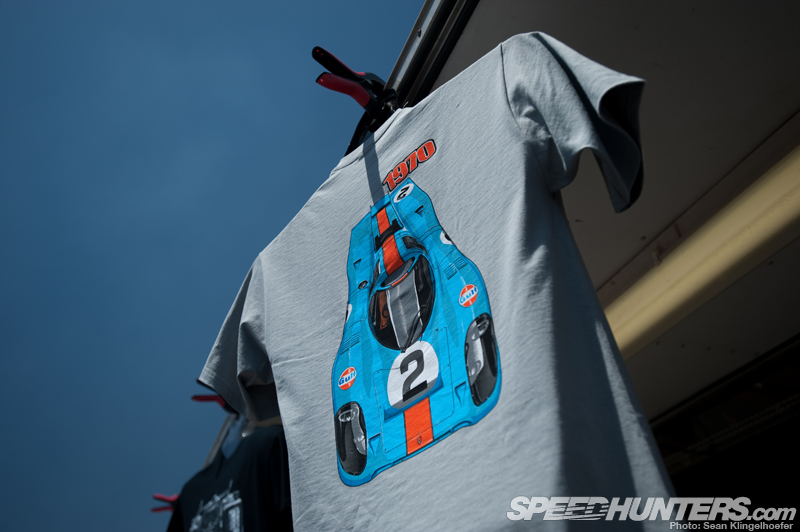 But enough about me, how about some more merch? Gulf livery on a Porsche 917… doesn't get much more classic than that. Slap it on a tee shirt and you've got sure fire gold at race weekends.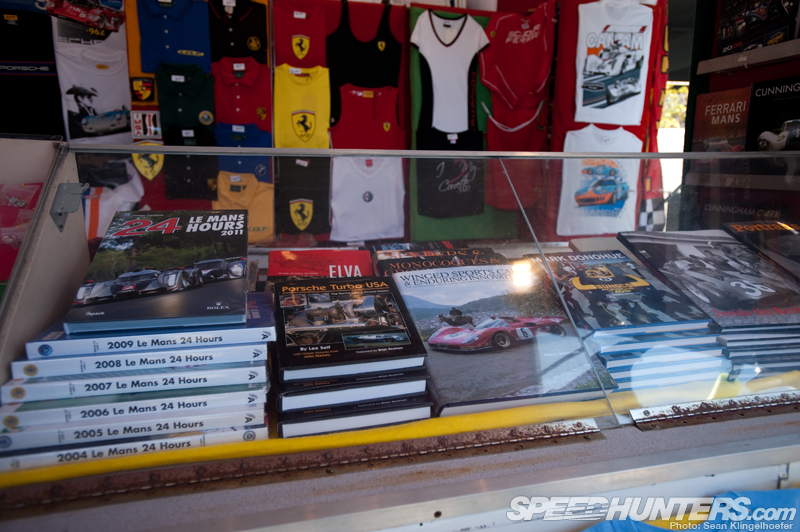 Books are always cool to see, but they can be very expensive. Pleasing to several senses at once, a book is something that cannot be replaced by flickering pixels and finding one that speaks straight to your interests is usually worth it.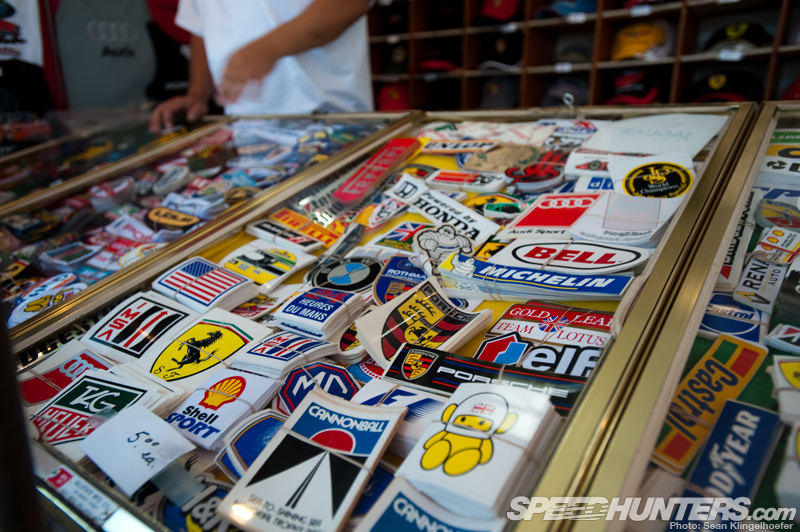 Stickers and patches are a no-brainier. That Rothmans / Porsche co-branded one is incredible. Nothing says cool like Stefan Bellof and a cigarette sponsored 956.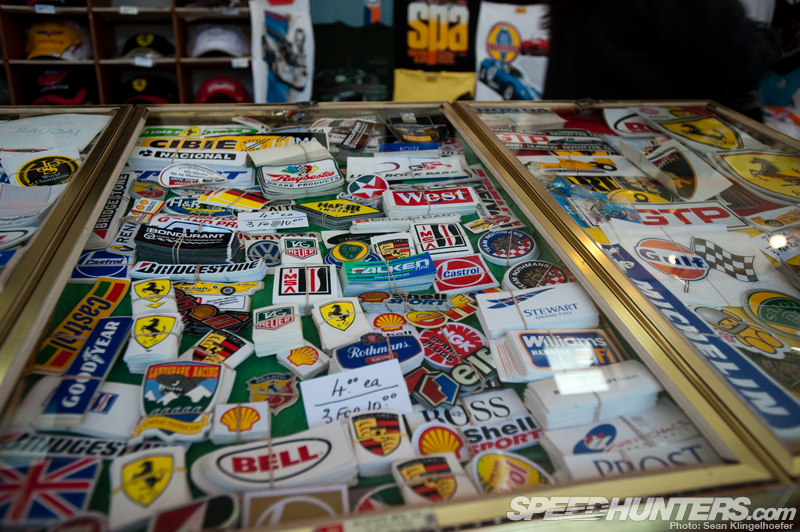 So many to choose from how can you ever find the time? Do you go with something classic like Hugo Boss or something hip and current like Falken? Decisions, decisions…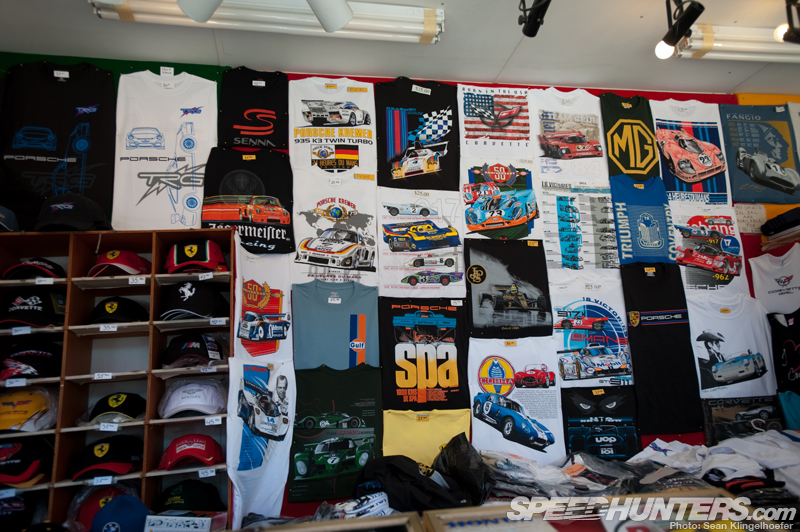 Maybe a tee shirt might be an easier decision… On second thought, maybe not.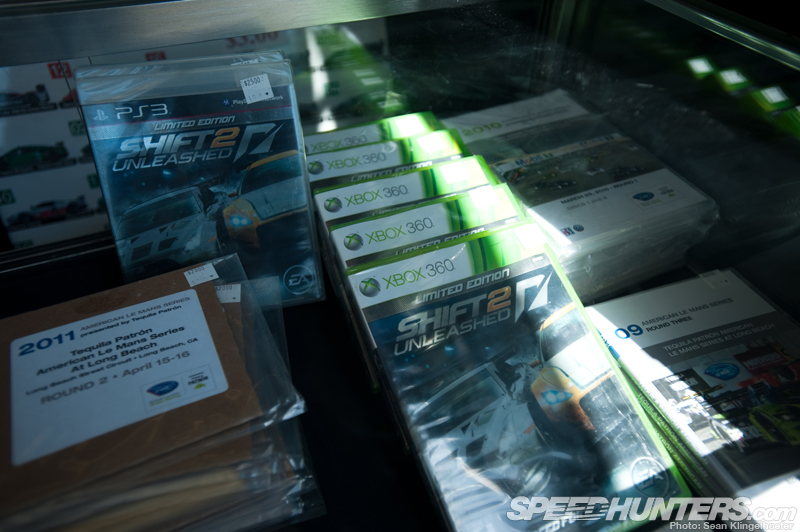 I'll leave you with another bizarre blast from my past… Shift 2 unleashed. It's really interesting growing up fascinated with motorsport and as time goes on eventually becoming interwoven in it. Happy collecting.
More collectables stories on Speedhunters
More stories from Sean Klingelhoefer on Speedhunters
-Sean