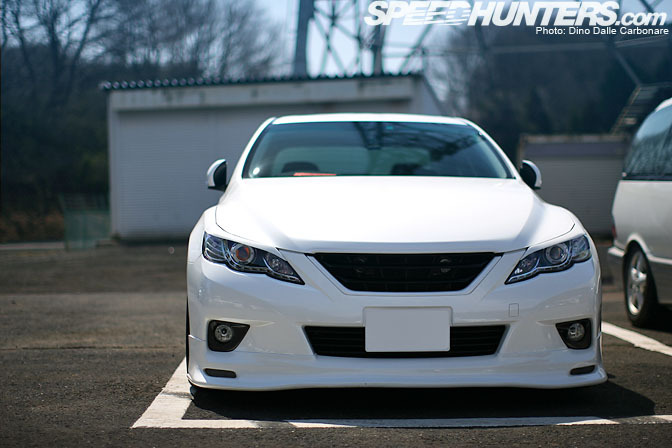 The parking lots at Japanese race tracks never fail to disappoint. The other day while covering the D1 event in Nikko I just had to take a few minutes to grab a couple of snaps of the ST Garage Mark X.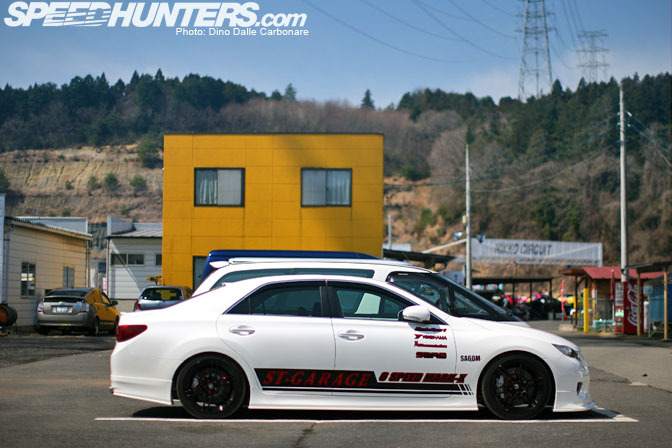 It was sitting there by the gates to the circuit looking extremely menacing, slammed on a set of 18-inch Weds Sport SA-60M and sporting a full Brembo brake upgrade kit with monobloc 6-pots up front and 2-pots at the rear.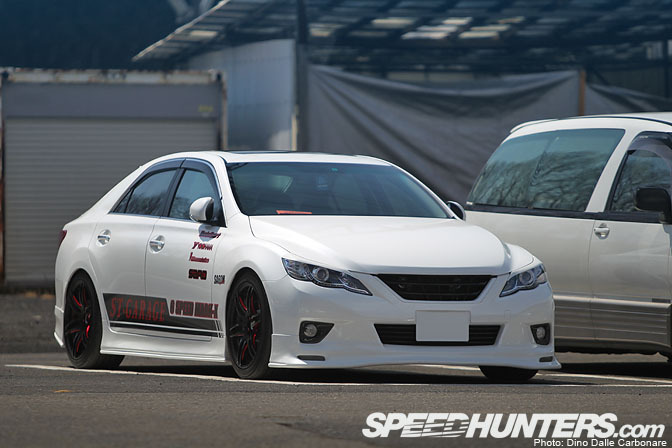 One thing I noticed was the "6-Speed Mark-X" writing on the side of the car and since the GRX133 is only available with an auto I had a quick look through the driver's side window…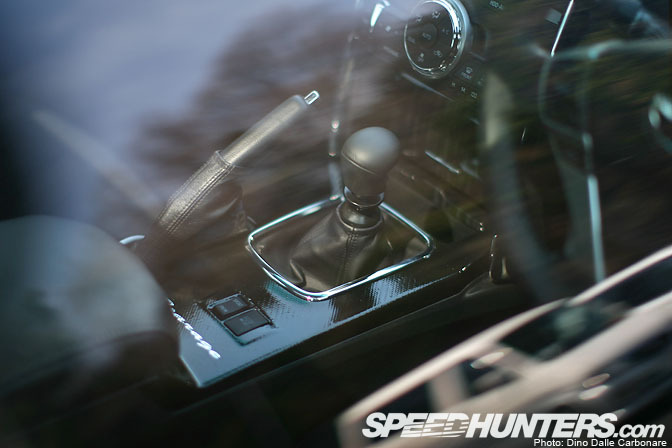 …and spotted a superbly executed manual-transmission conversion.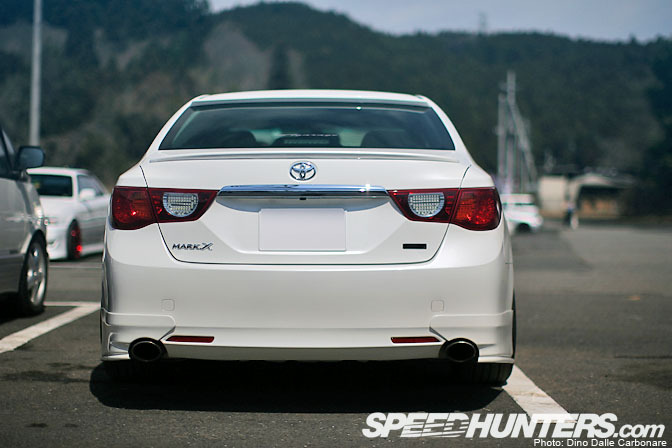 With a good old clutch pedal and stick shift the Mark X, which is already a very good car, becomes ten times more interesting. I think I may have to swing by ST Garage to find out more!
D1 2012 coverage on Speedhunters
-Dino Dalle Carbonare