A new season – and new surroundings. It's been a long time since my last blog on Speedhunters, but don't think I have been lying on the sofa since the Dubai 24 Hours back in January! I've been busy preparing for the start of the main racing season and also having some fun on frozen lakes in Sweden, drifting different cars around.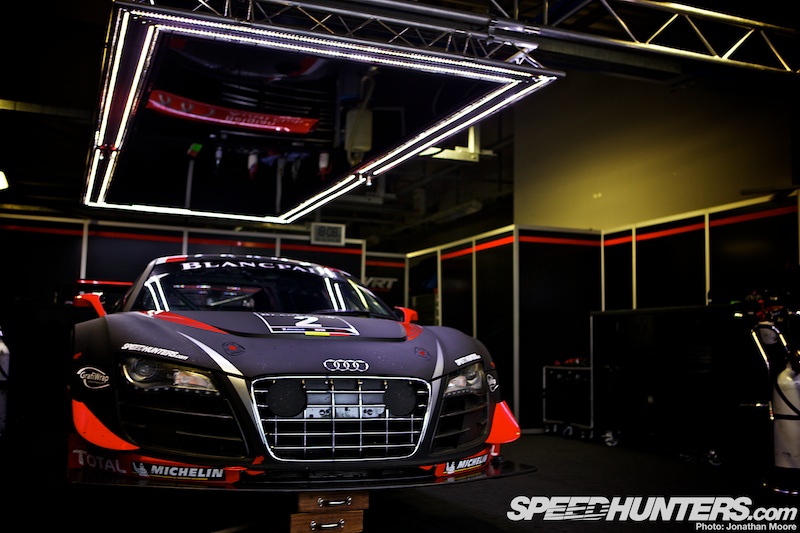 A lot of changes have taken place in the season build-up: I'm now driving with the W-Racing Team from Belgium in one of their Audi R8 LMS Ultras in the Blancpain Endurance Series. I've got to say thanks to Schubert Motorsport, who I spent two fantastic seasons with.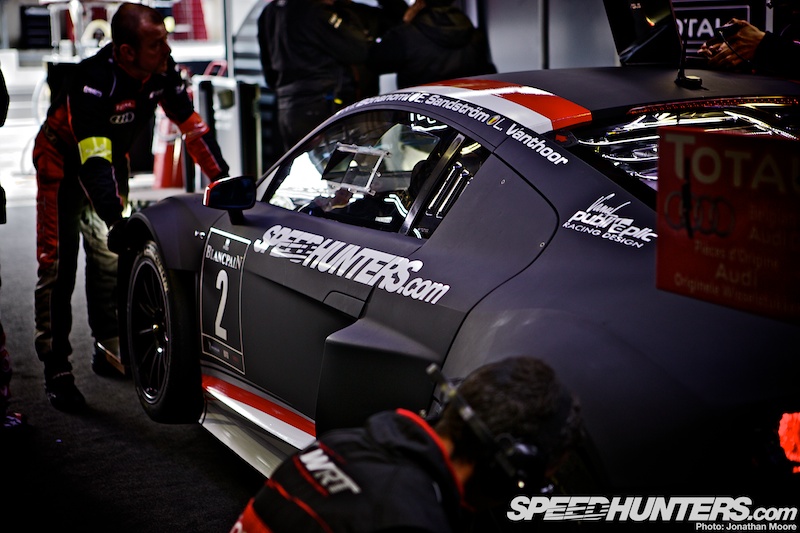 This year I've got two new team-mates: Laurens Vanthoor and Marco Bonanomi. Laurens comes from Formula 3 and Marco is a factory driver for Audi in their Le Mans Prototype programme. Two nice guys that will keep me pushing and make sure I'm heavy on the pedals.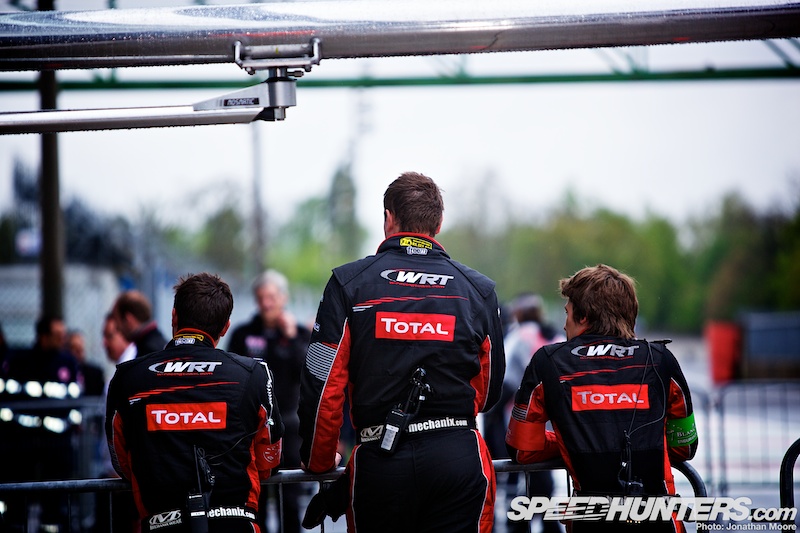 When you change team there's a lot to take in: you have to adapt to the new surroundings and understand how everybody works. I must say that WRT are a really professional team with a lot of experienced people, and the structure has made the integration very smooth.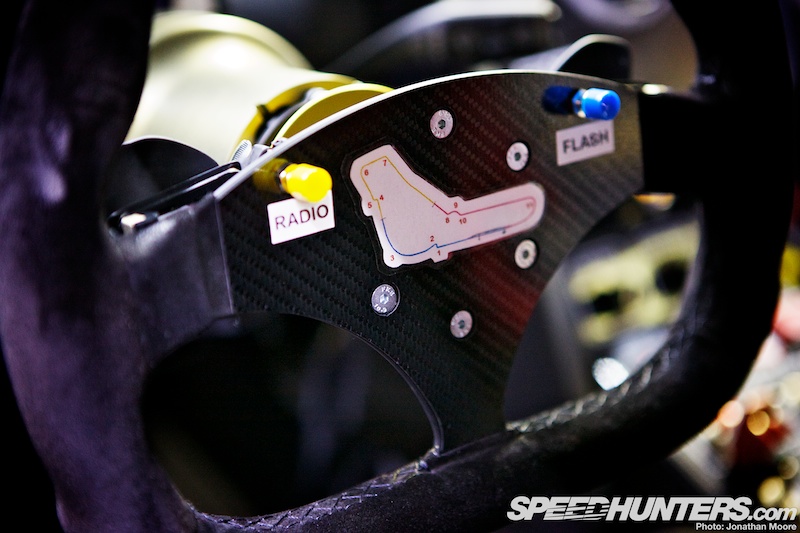 The season kicked off last weekend at Monza. The Autodromo Nazionale di Monza is something special. Corner names like Ascari and Parabolica are really special to a racing driver and you feel the history when you're at the track – you have a sense of pride to be there. As a Swede it's particularly poignant as it's the place where we lost our most famous F1 driver, Ronnie Peterson.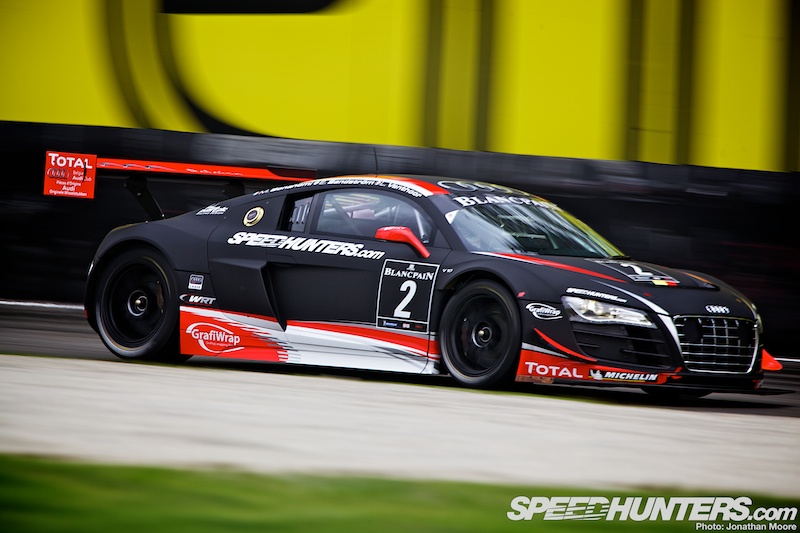 Well, Monza. Yeah, it wasn't easy. Our straight-line speed isn't comparable with Ferrari and Porsche and at first we also had stability problems that hampered us from following our normal programme during free practice and qualifying. But the team managed to stay calm, analysed the problems and found the issue.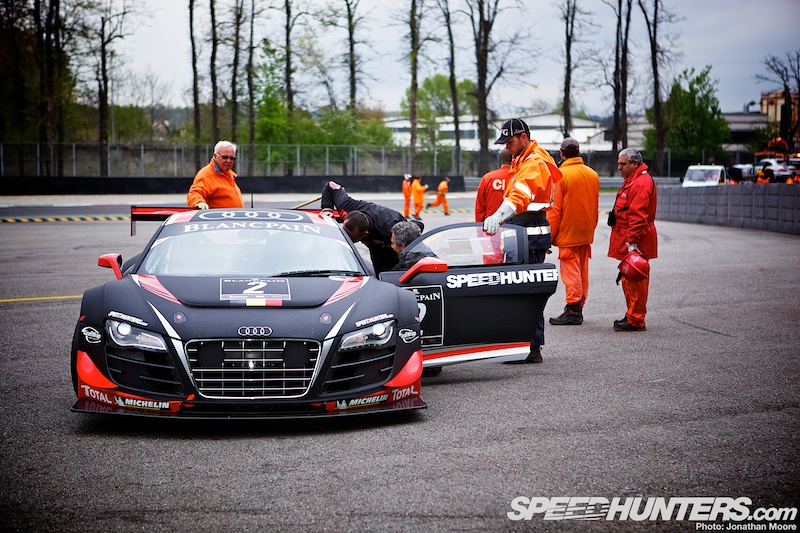 Anyway, I actually felt a bit relieved when it started to rain cats and dogs in the run up to the race. In those conditions a driver can make more of a difference. But I wasn't completely confident, as I hadn't driven the car in the wet before and due to a small crash by one of my team-mates in qualifying we would starting back in 37th position.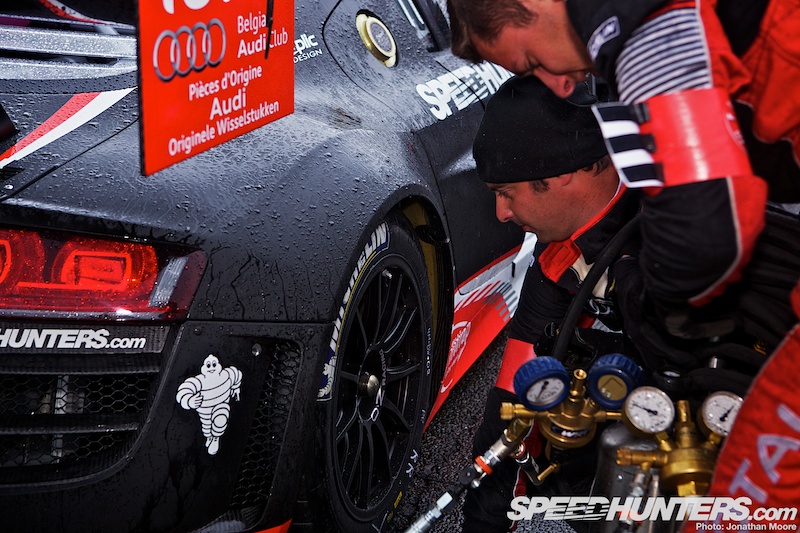 A normal Blancpain Endurance Series race is three hours long and you have to change driver, tyres and refuel twice. The fun thing is that the pitstop is a competition in Blancpain: if the team does a good job we can gain valuable seconds there.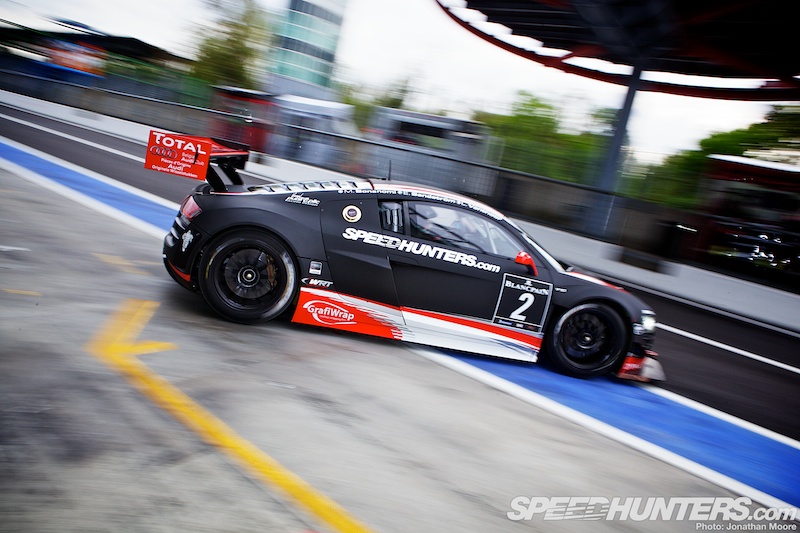 In the end it's very close to a sprint race in terms of speed and attack, but at the same time with 55 other cars it meant there would be a lot of traffic, so you have to pay attention.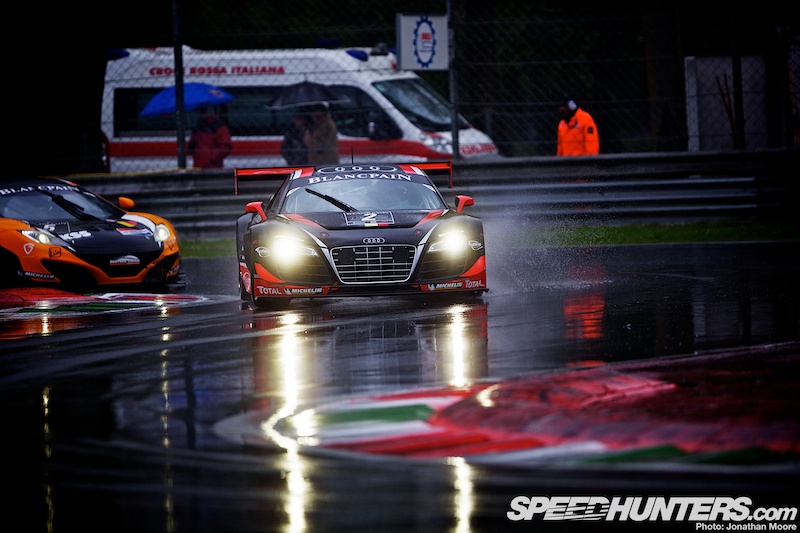 Marco started the race behind the safety-car due to the heavy rain, and it was nearly fifty minutes before the organisers decided to release the field. Afterwards Marco told me he couldn't see anything even when driving under the safety-car and had to drive by instinct. One McLaren was actually totally destroyed when it crashed during this period.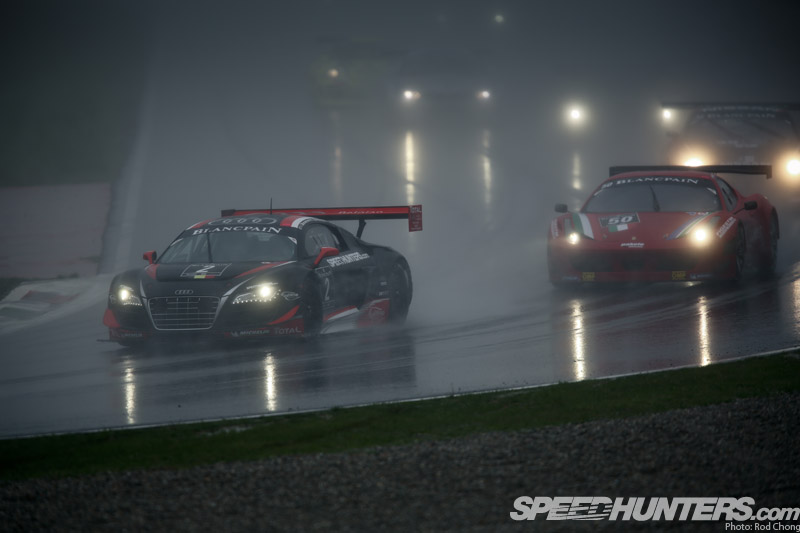 Once the safety car went in it was an eventful race with a lot of overtaking, and surprisingly there were no further safety-car periods. This meant we could follow our strategy and change driver every 60-70 minutes. The only problem was that our V10 engine consumes a bit more fuel, which made us quite a bit slower in refuelling. We had to be fast on track to make up the lost time.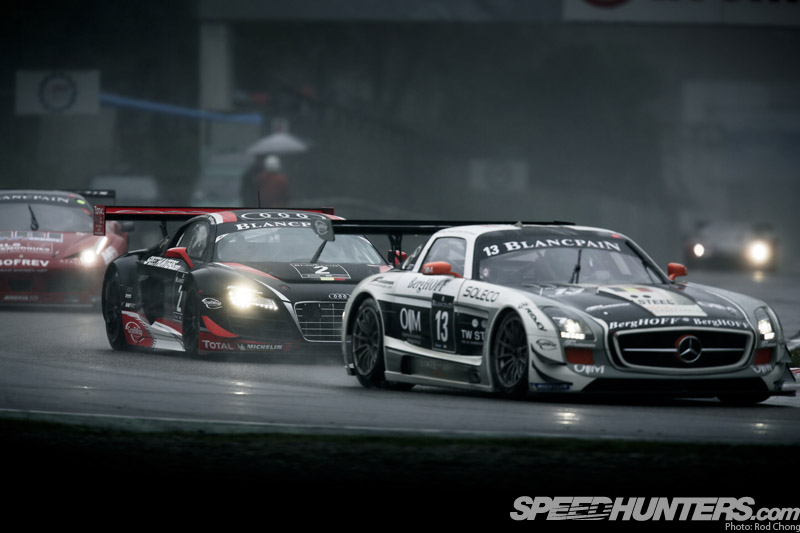 Monza can be quite risky when it rains as there is a lot of braking from high speeds. But immediately I could see the potential from Marco's lap-times and he did pass a lot of cars during his stint.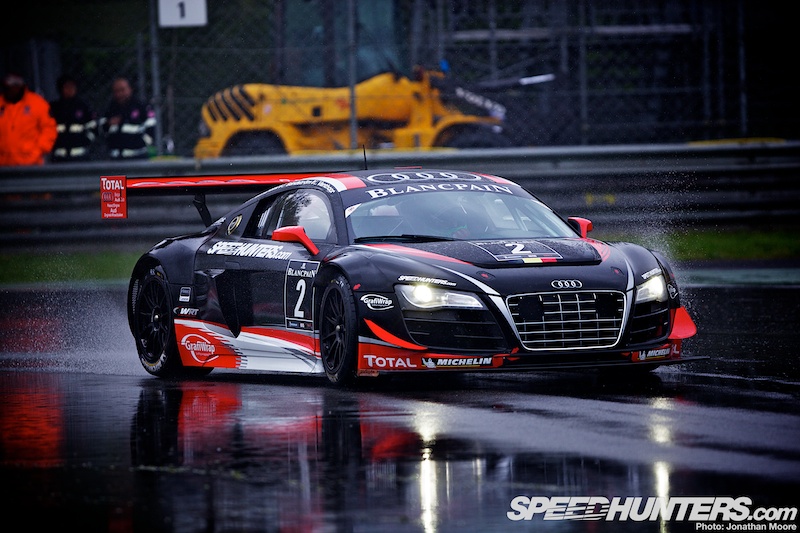 I was the second driver in the car. Strangely I wasn't too nervous despite my lack of experience in the Audi. I just had to trust my previous experience from driving in conditions like this and stick to what I knew worked best for me.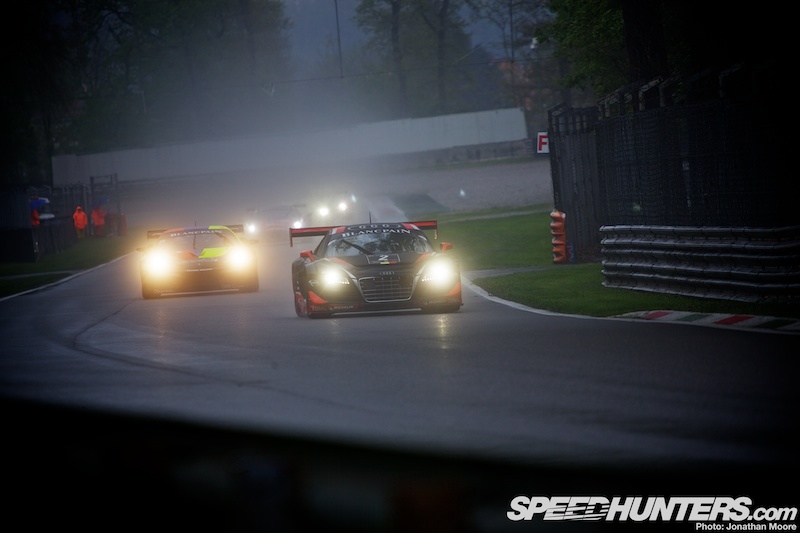 This time it really paid off. I had directly a good feeling for the grip and braking despite the slippery track. I must say the car felt very comfortable to drive. The big issue was passing other cars and avoiding mistakes. When I tried to out-brake the Vita4one BMW on the outside into Ascari he didn't see me and turned in – this forced me to take a trip trough the gravel trap! One lap later I had contact with him again but this time I managed to pass.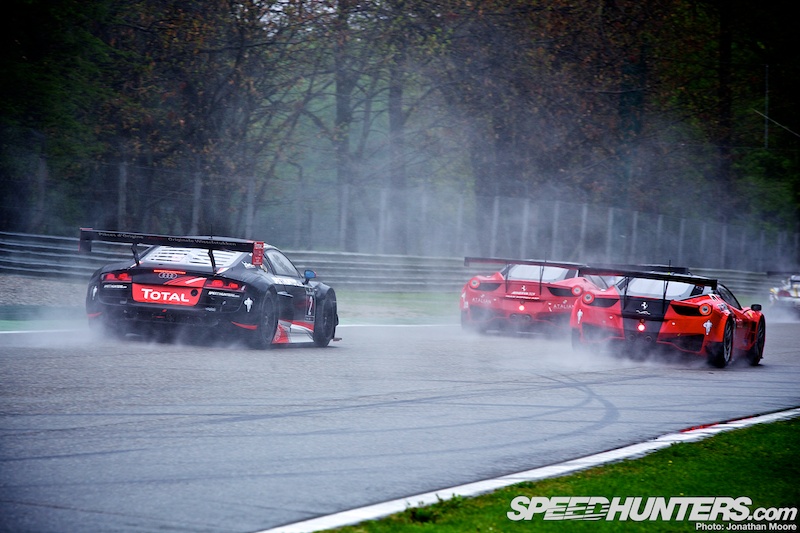 Later I really had to fight to through a bunch of Ferrari 458s. It was a bit harder as they have a bit more straight-line speed, but when I figured out the areas where I was stronger around the track I could apply pressure and finally get past.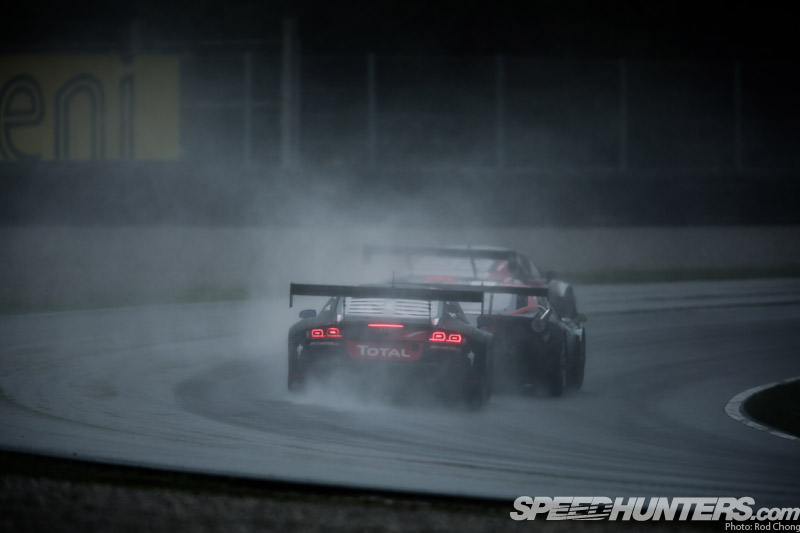 From then on it was about avoiding the discarded rubber off-line and finding the best places where you could get the power down. I think I managed to find a good line out of Parabolica, where I could pass a lot of cars door-to-door with a twitchy rear – very good fun!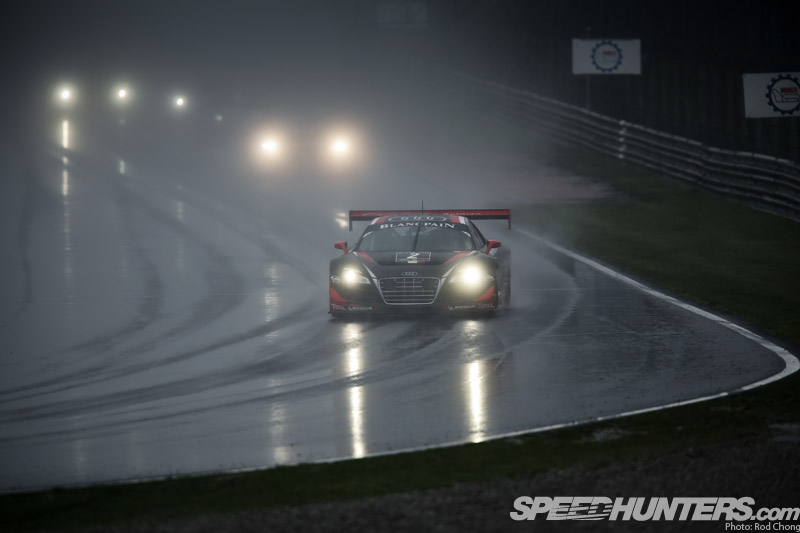 The bad thing was that the resurfaced track from Ascari to Parabolica created a lot of aquaplaning due to bad drainage. You really had to look for a line with less water and stick to it. As soon you left it the car would start to aquaplane – and then you knew you aren't driving any more. It was a delicate balance to get this right.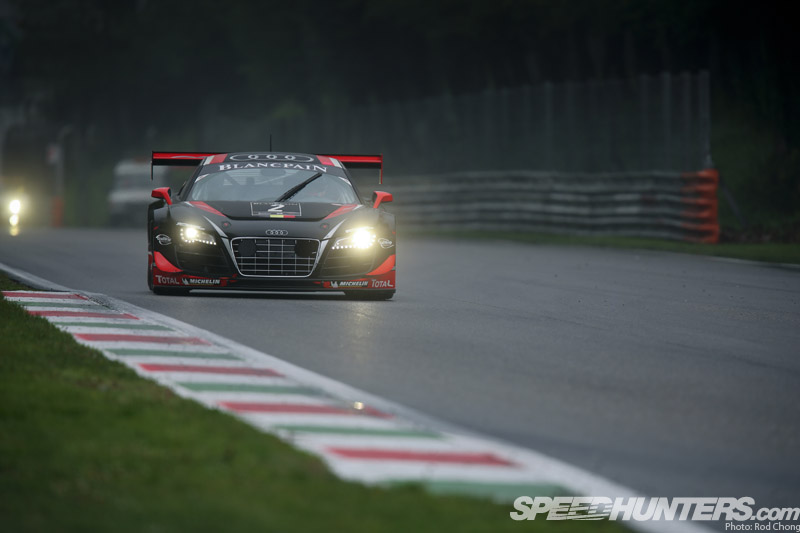 My way through the field was quite intensive. Only towards the end of my stint was I out of traffic. I could start to enjoy it a bit more, to feel where the best grip was and to find the most effective lines.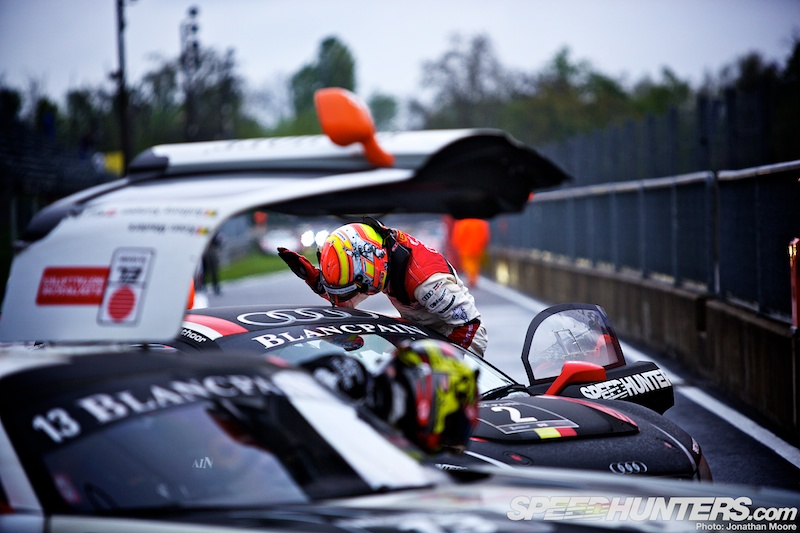 When I stopped we were in third position, which was amazing, and we had also been gaining a lot of time to the cars in front. Laurens Vanthoor was next to go in. He did a solid job in his stint and took the finish in second place. I've been at Monza before, but this was the first time on the podium.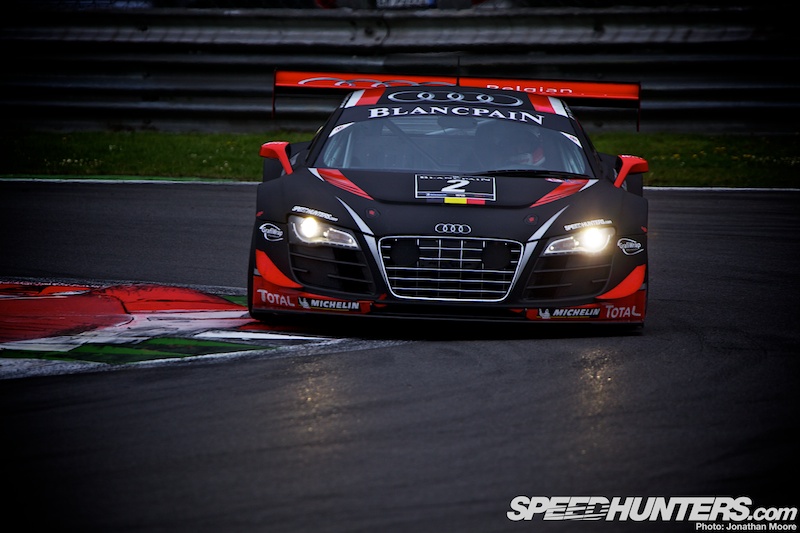 Now I'm heading off to Nürburgring and a race in the VLN series on April 28. I guess life is good at the moment! All the best!
Edward