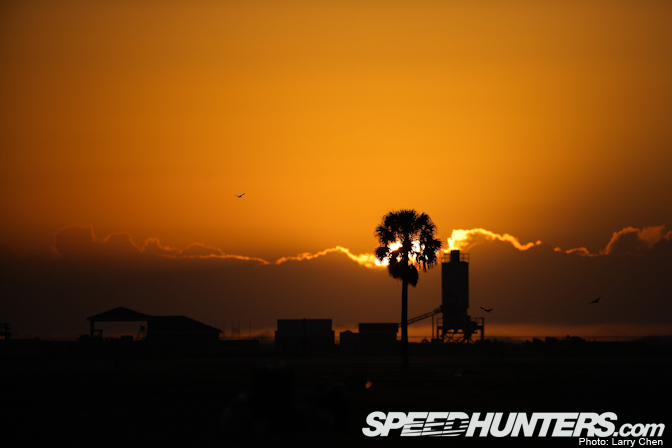 Every race track I've been to is beautiful in its own way, and Sebring is no exception. The first thing I noticed was a layer of fog that hovered over the track during sunrise. It was quiet at the track; all I heard were the frogs in the pond nearby and the birds chirping as they circled overhead.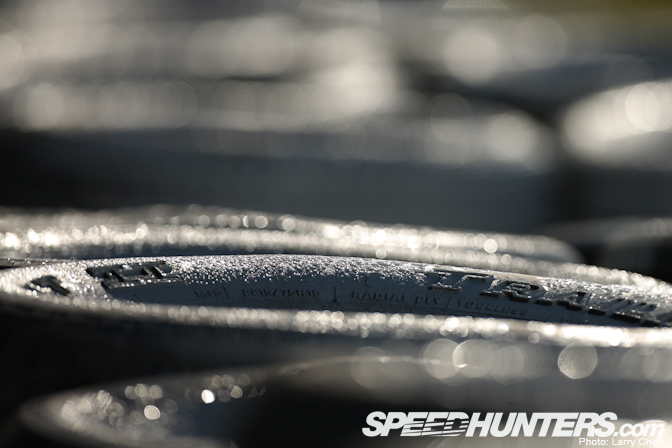 As the sun came up I grew more and more eager to shoot some on-track action. There was still a layer of morning dew on the crash barriers as the first cars rolled out onto pit-lane. Today was a day for practice – not for the World Endurance Championship and American Le Mans Series competitors, but for the support races that will take place before the 12-hour endurance race.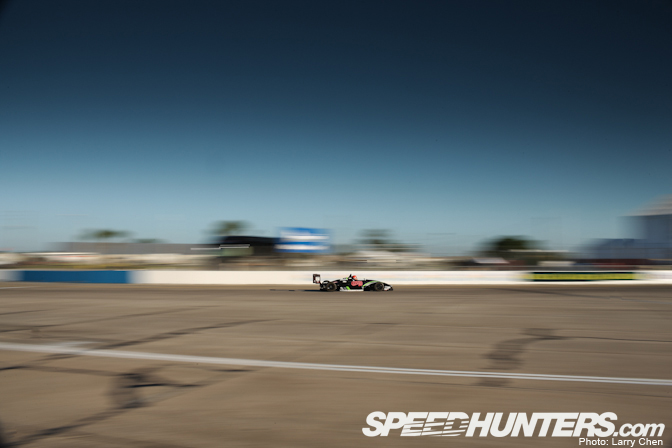 The first race series to get some practice in was US-F2000. These guys are on the right track to becoming IndyCar drivers.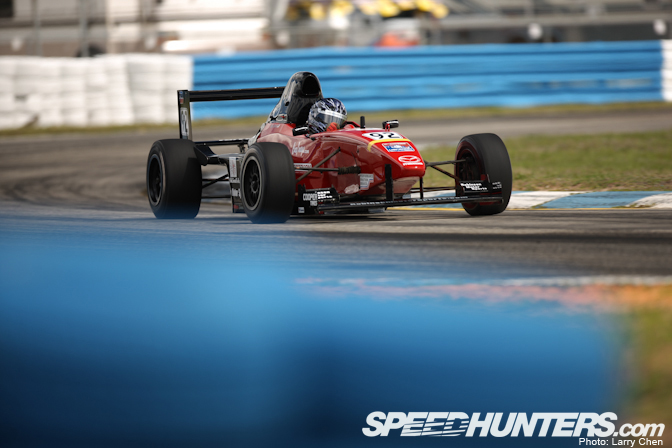 The season opener of the 14-race championship at Sebring will have 35 drivers on grid, the most ever in US-F2000 history.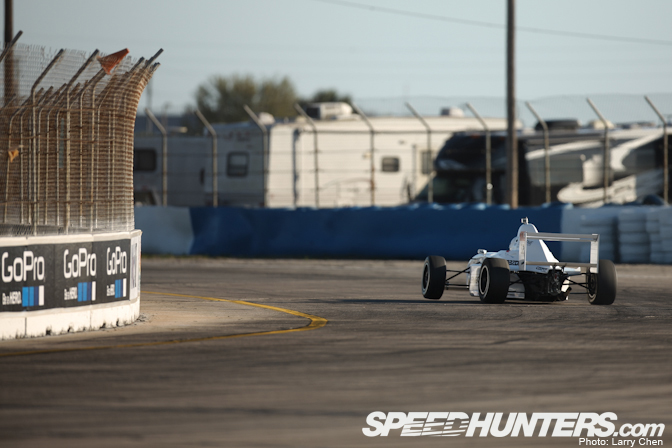 These guys let it all hang out and really pushed it to the limit right out of the gate. These open-wheel cars lift their inside front tire very easily going into turn one.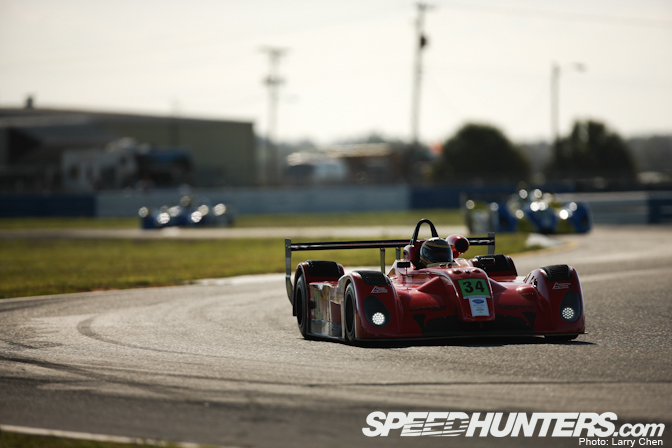 Another support series that will be running this week is the Cooper Tires Prototype Lites.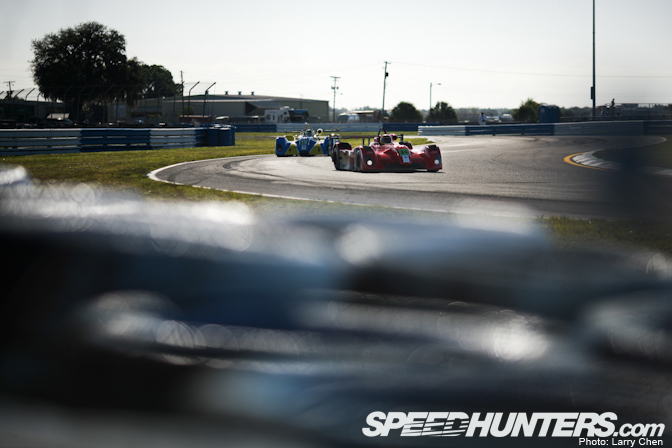 Most of these cars are running in the L1 class, which runs a 2.3-liter Mazda-badged Duratec four-cylinder. Only a few of the guys are in L2 class, which allows a 1000cc motorcycle engine.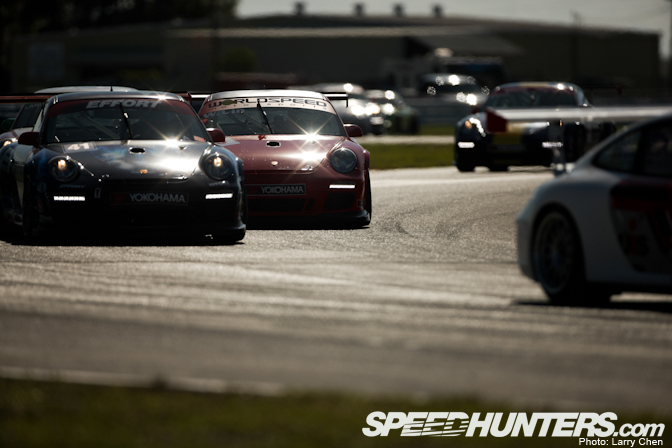 Next up were the IMSA Porsche GT3 Cup Challenge cars, which were lots of fun to watch. With 39 entries, this support series filled the 3.7-mile course with serious high-speed traffic.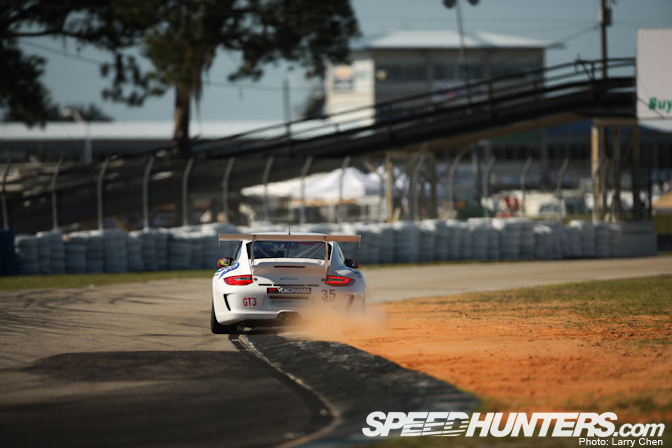 The IndyCar series regulars tested at this track the previous week, so there was a very soft layer of rubber laid down on the driving line. It was really fun to watch the Cup cars practice, because they were the most likely to go off the course – and when they did they threw up clouds of red clay dust.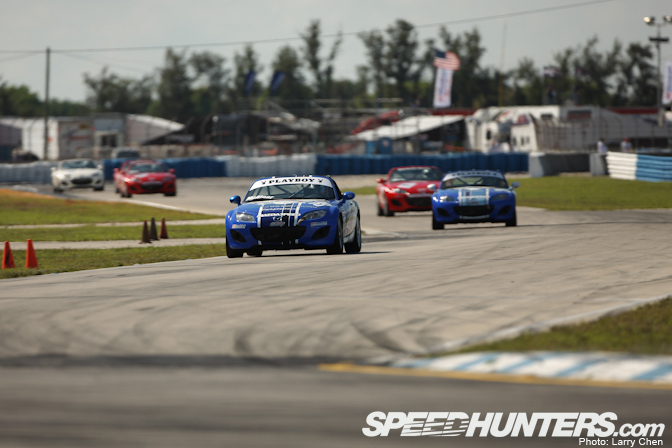 If you like close racing then you would love the MX-5 Cup. This spec series has some of the closest racing I've ever seen. There is lots of passing and lots of contact.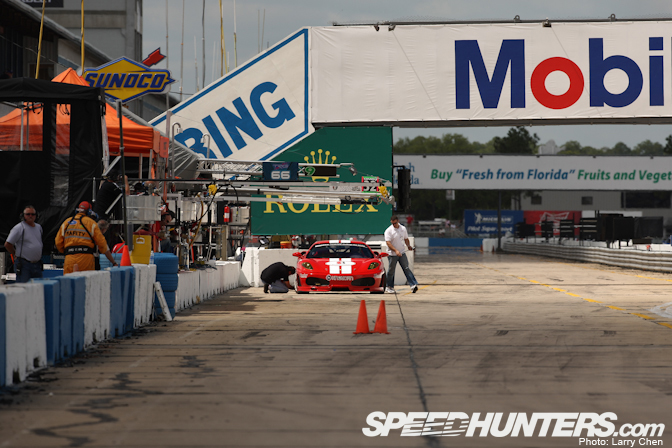 Out of all the support races, I think the Ferrari Club Racing Association series was the most interesting.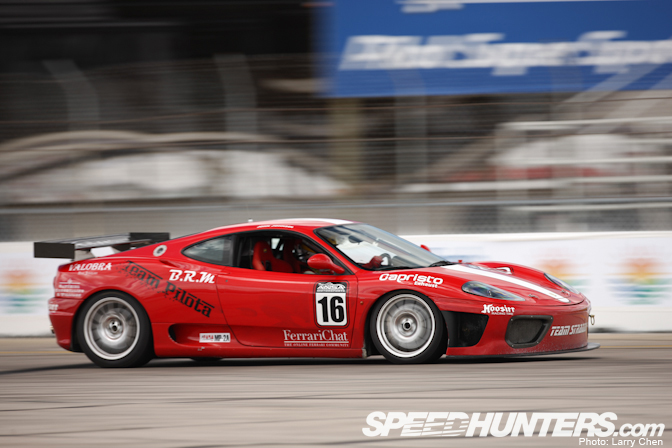 They just sounded amazing with their 3.6-liter V8s running open exhausts.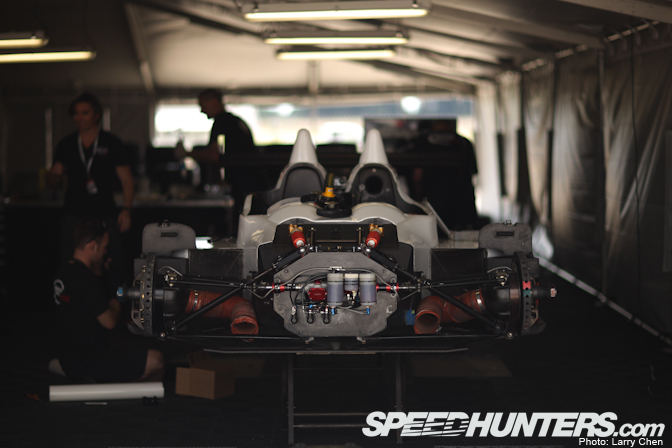 After checking out all the support races in the morning, I decided to walk the WEC/ALMS pits and get a little preview of what I will be seeing on the track tomorrow. Just as fellow Speedhunter Jonathan Moore has already mentioned, this is the 60th running of the 12 Hours Of Sebring. It is amazing to me, because I've had the chance to meet some people who were at Sebring for the first 12-hour race back in 1952. This year's grid is packed to the brim with awesome new cars and returning rivalries.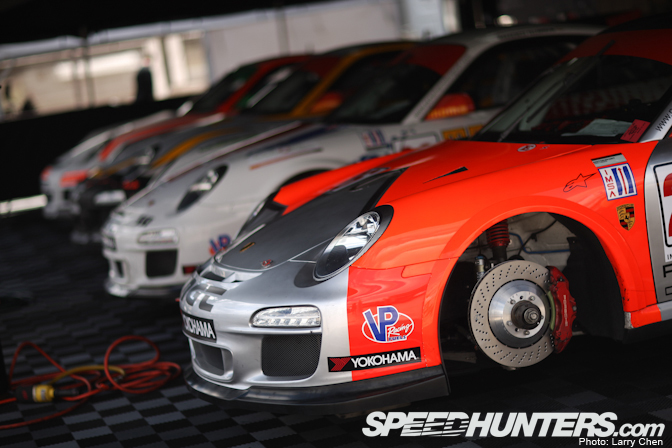 There were race-cars as far as the eye can see. It took 15 minutes to walk from one end of the pits to the other. Many manufacturers were on-site to give support, including Porsche.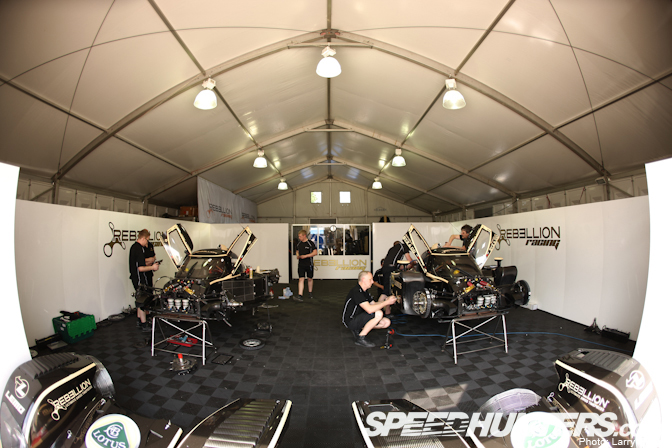 The Rebellion Racing team have built a temporary garage structure that looked more like a bomb shelter! It had heat insulation and some heavyweight air conditioning.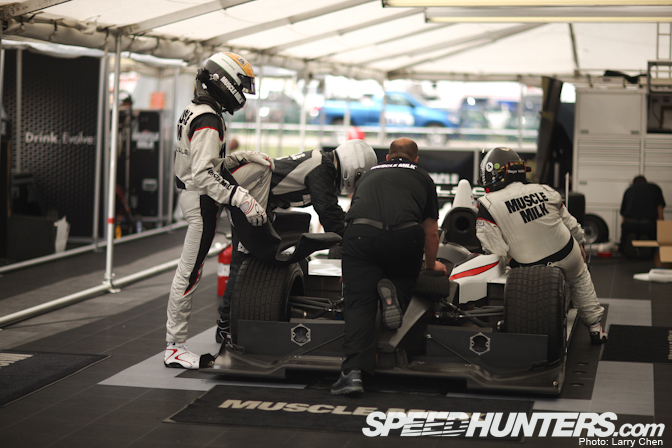 Some of the teams were practicing driver changes – time is so precious that just a few wasted seconds can cost you many positions in the race.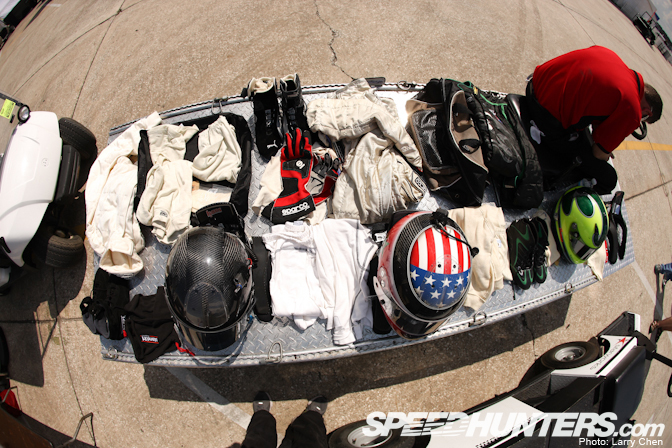 Every team had to go through the laborious process of getting their cars and gear inspected by the scrutineers.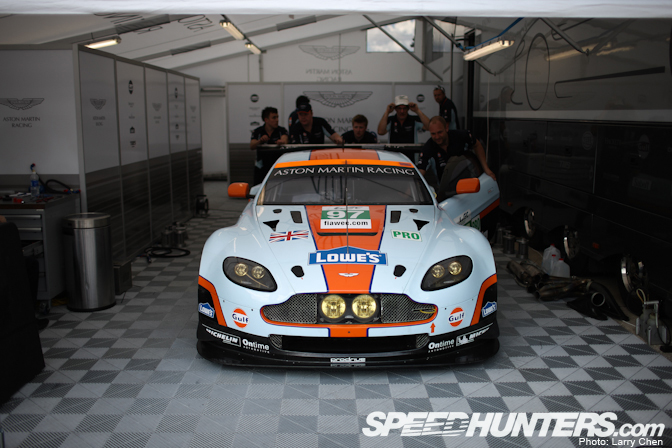 The Gulf Oil livery is one of my favorites and I think it looks fantastic on the Aston Martin Vantage V8 GTE.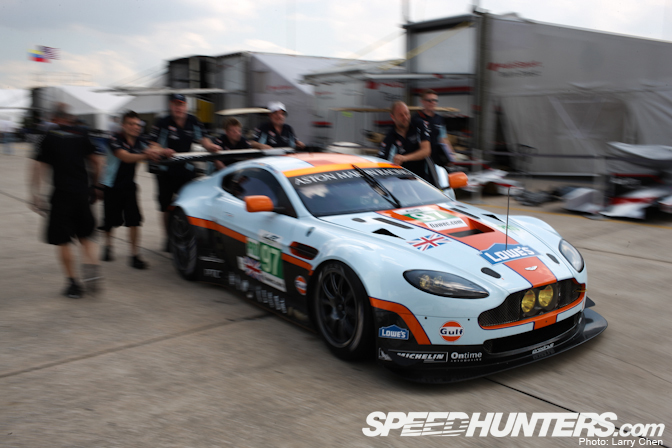 I caught the team as they were pulling out to get their car in the long line for inspection. I noticed there was a weird antenna coming out of the hood…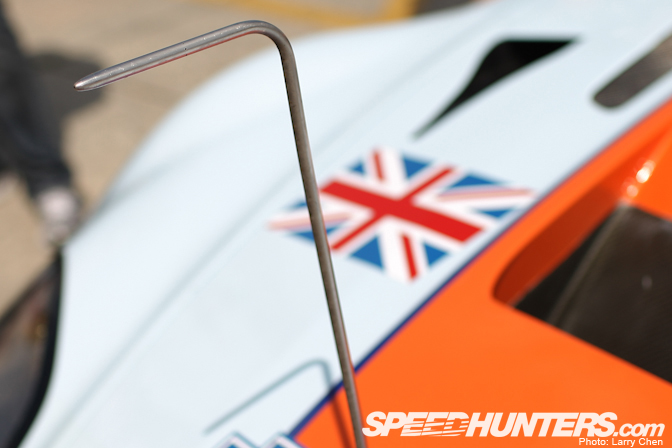 …upon closer inspection it looks like it was designed to measure air speed. The car is still in development, so they need to gather all the data they can.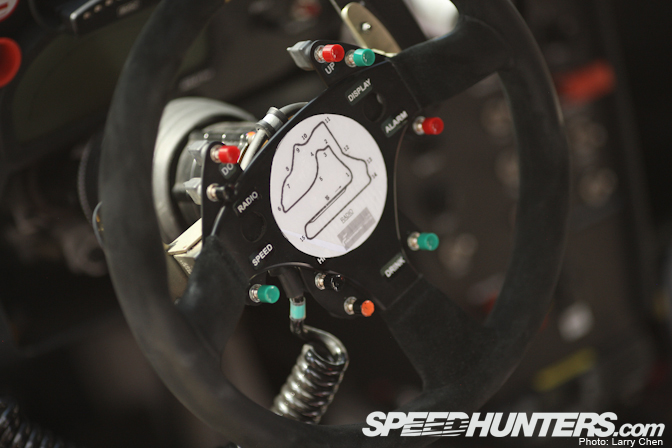 Racing in the American Le Mans Series is not like playing a video game. There is no track map with little colored dots showing showing where you and your competitors are. I bet this tiny track map comes in handy in case you forget which corner is coming up next.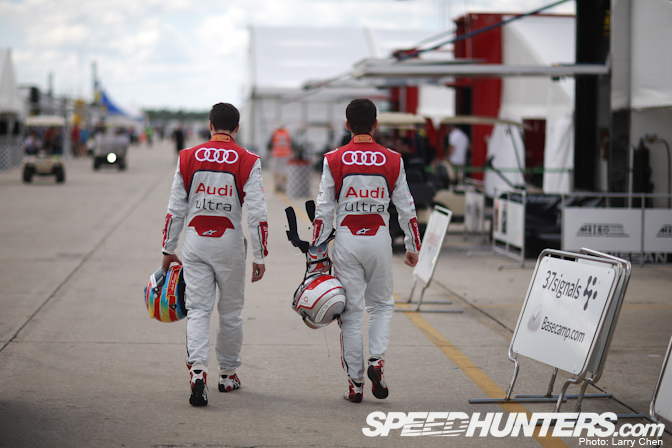 Some of the Audi factory drivers competing in the WEC walked passed me, so I followed them because I had not seen the R18 chassis in person yet.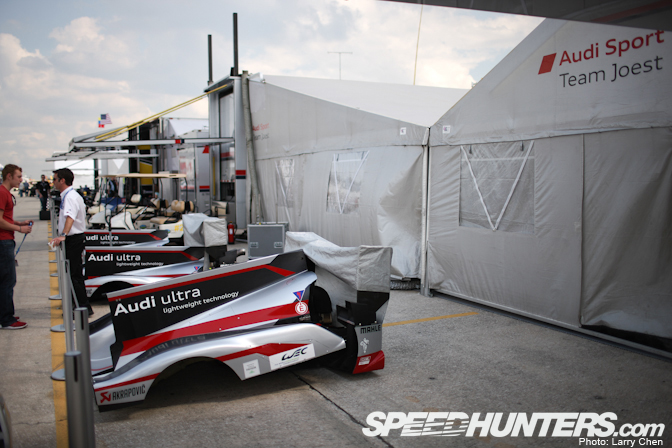 To my disappointment they were working on all three cars behind closed curtains. I guess I will have to wait till tomorrow to show you guys these awesome race cars.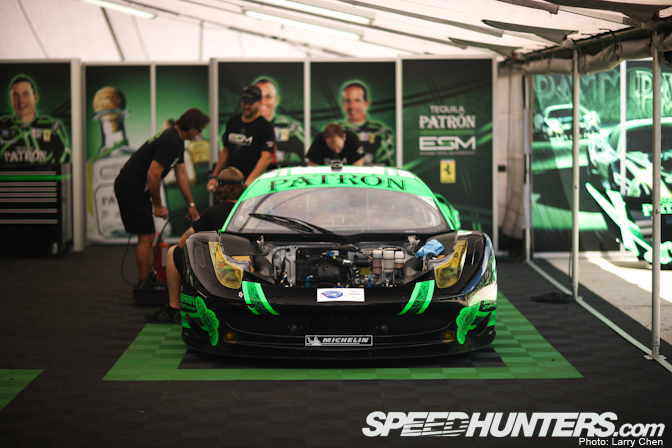 One of the more photogenic cars on the grid was the Extreme Speed Motorsports Ferrari 458 Italia. I just love the bright yellow HID headlights. I know I will get many desktop-worthy shots of this race-car over the weekend.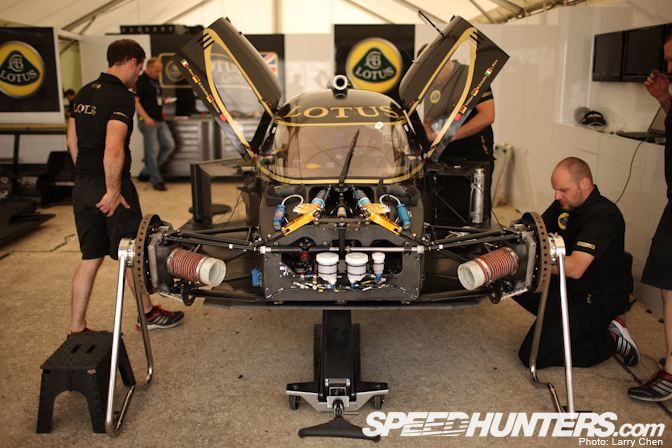 I like it when the teams leave their tents open for the fans. It feels like they are welcoming you to check out their pride and joy. I was trying to listen into the mechanics as they worked, but I soon realized they were speaking German. I just smiled and snapped some photos.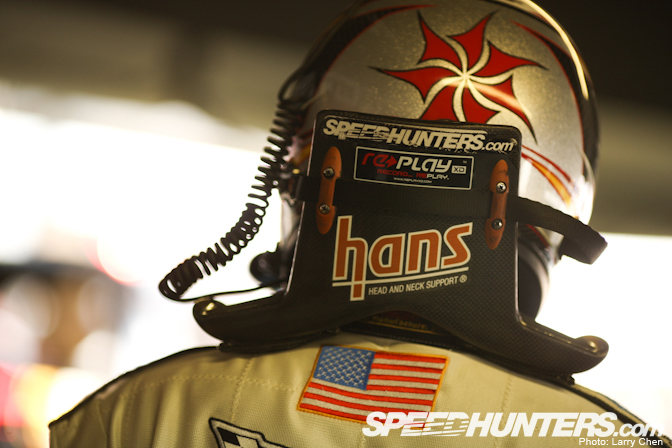 As I walked the pits I came across a driver with a Speedhunters decal on their HANS device.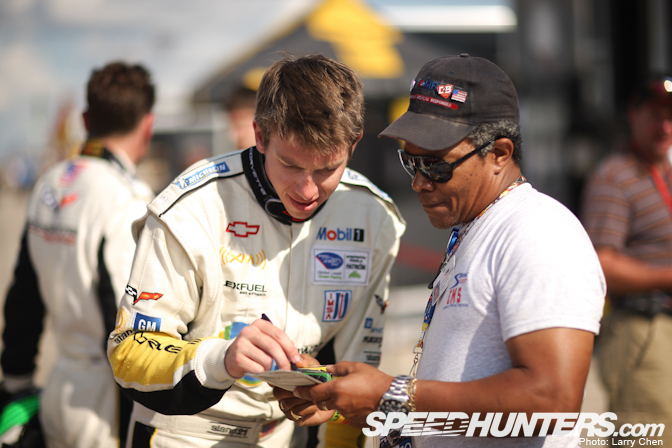 It was none other than our favorite Corvette Racing driver, Tommy Milner. He was busy signing autographs with fans, but there was a lot of work to be done as the Corvette Racing team were due to start their driver-change practice programme.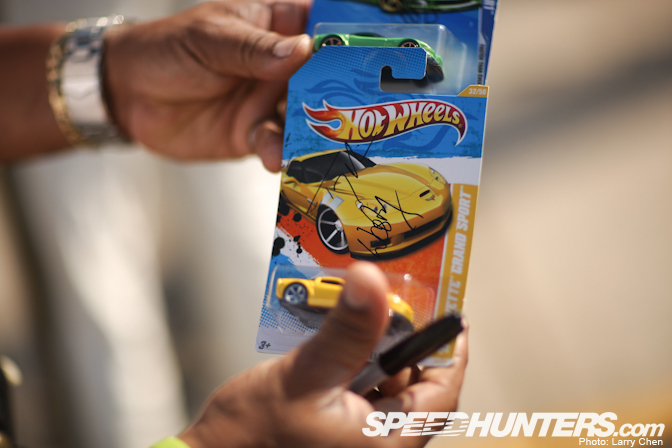 I will end it here for now, but next up I will show you guys what Tommy and the rest of the Corvette Racing crew had to go through to shave of a few seconds from their driver-change.
Larry
More Sebring 12 hours stories on Speedhunters