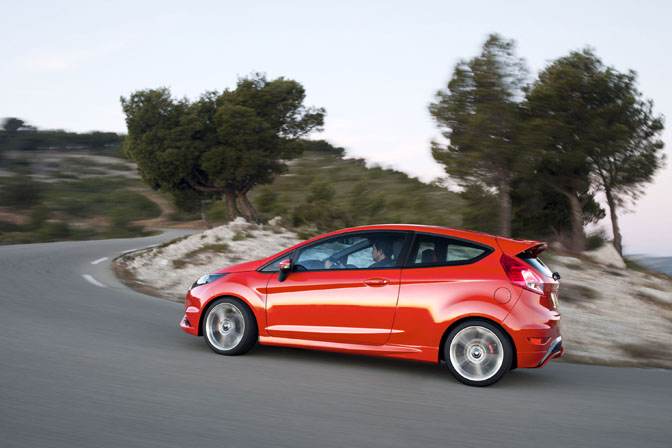 Among the new vehicles revealed at the Geneva Motor Show this week was the production version of the Ford Fiesta ST. Following in the footsteps of its big brother the Focus ST, the hot Fiesta aims to add increased performance to what's already a practical and affordable package. In other words – another take on the classic hot hatch formula.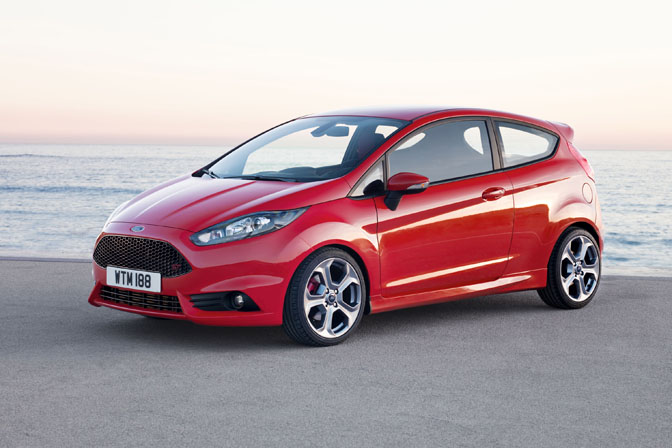 The Fiesta ST is powered by a turbocharged 1.6 liter four cylinder that will make 180ps. Ford estimates the ST will do 0-100km/h in under seven seconds.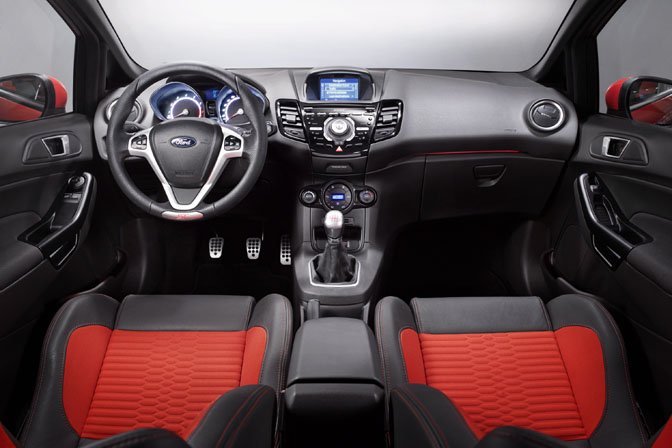 In addition to the turbo motor and upgraded chassis, the ST also gets its own unique interior treatment.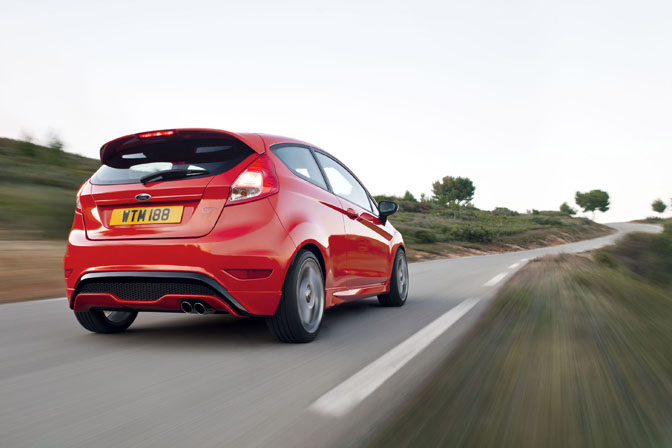 The car is set to go on sale in Europe next year. American enthusiasts should be hopeful as well, as Ford has hinted at a North American release in its press materials.
Just another entry in the increasingly crowded "cool daily driver" category.
-Mike Garrett