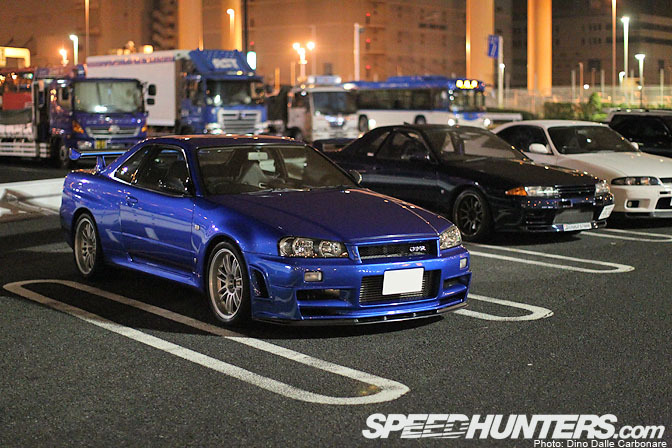 Thankfully Daikoku PA was open tonight and despite the rain, there was a pretty decent turnout of cars. Only a few R34s showed up, most people probably preferring to stay in their warm houses in front of the TV than to freeze and get wet at a highway rest stop! Well, this however didn't stop me; I spent a couple of hours washing the GT-R in the afternoon, but of course the rain came right after that. This meant I had a fun and entertaining drive down to Daikoku as my semi slick tires struggled for grip around most tight corners.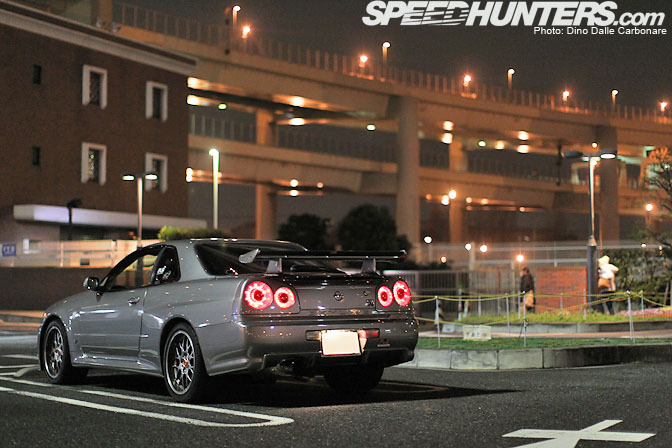 The rain kind of died down as I passed over the center of Yokohama, riding high on the highways that snake through the tall buildings of the Minatomirai area of the city, before arriving at the PA.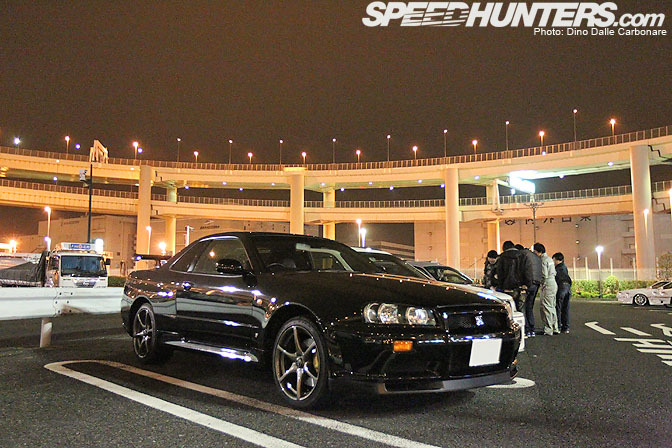 I was surprised there were so many cars for a Sunday night, one of them this bone stock BNR34. It's cool that there are still some out there that don't modify their Rs, after all it was a very good car straight out of the box…ride height aside of course!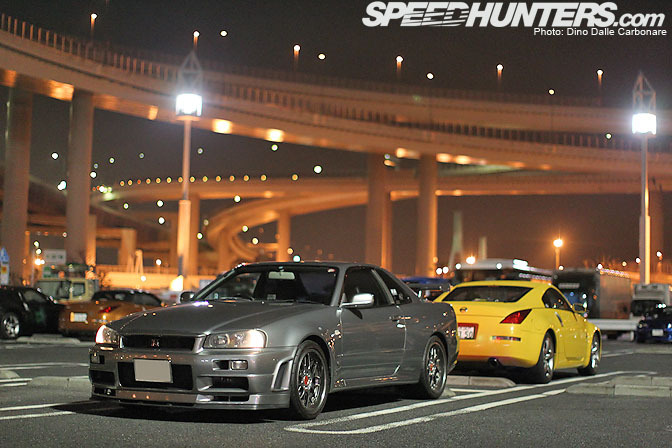 A few inches of drop always makes any car look so much better!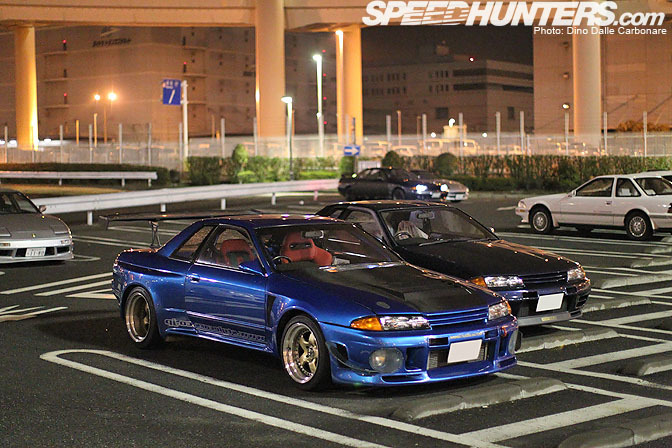 R32s were pretty well represented…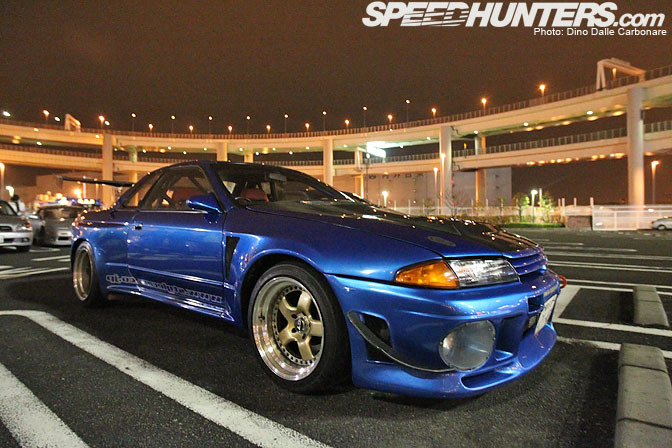 …especially with this crazy beast built by Hosaka Tuning factory. In case you didn't notice it is fitted with a full Veilside…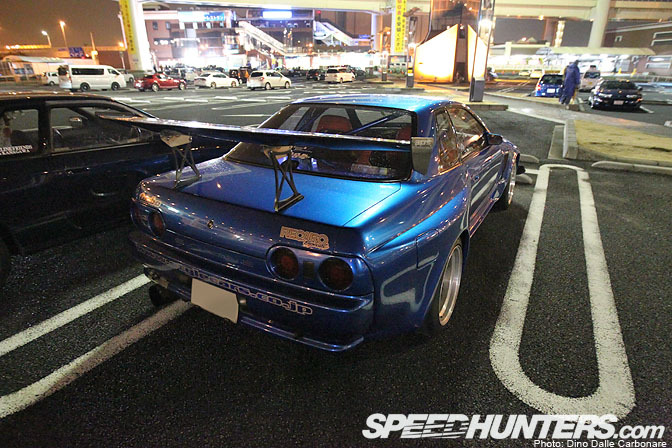 …widebody conversion which significantly blisters the front and rear fenders. This thing oozed presence!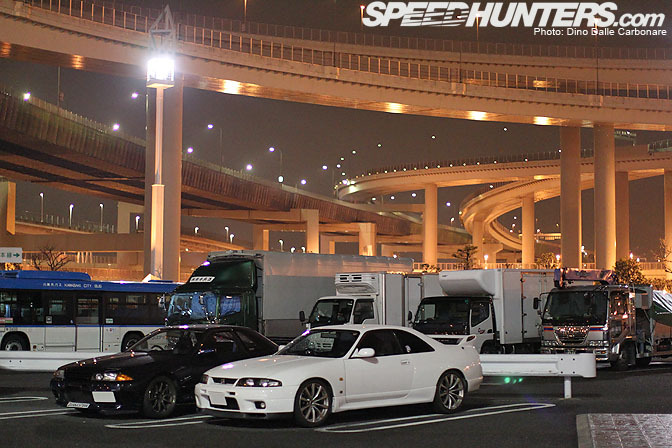 As for R33s, there was only one…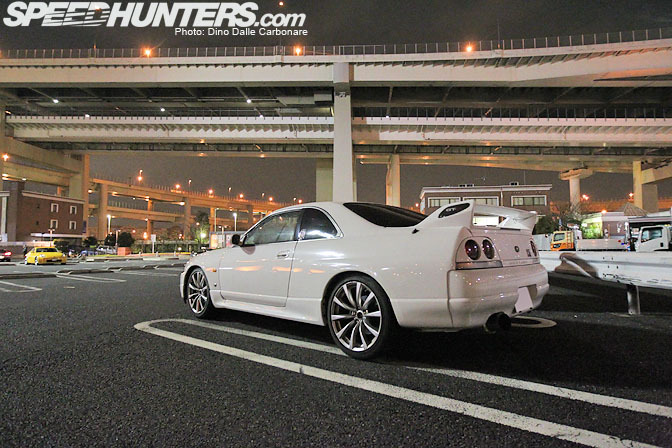 …and riding on some sort of Nissan/Infiniti stock 19-inch rims.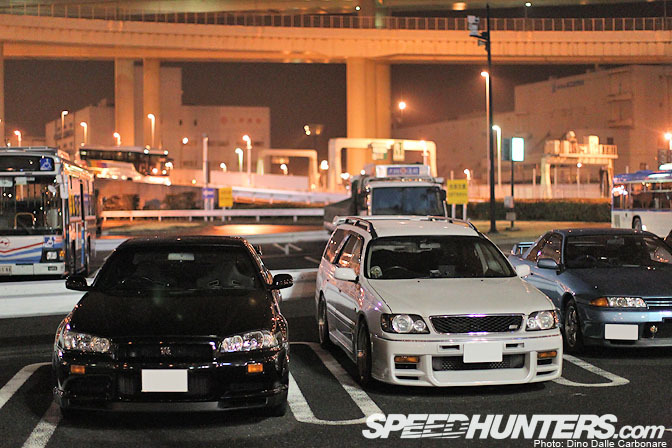 Next to the stock BNR34 was this rare Stagea 260RS…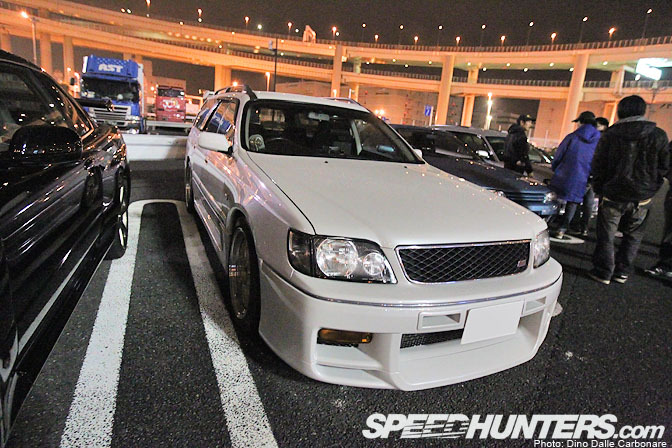 …the Autech built special edition wagon boasting an RB26DETT and full BCNR33 driveline and suspension.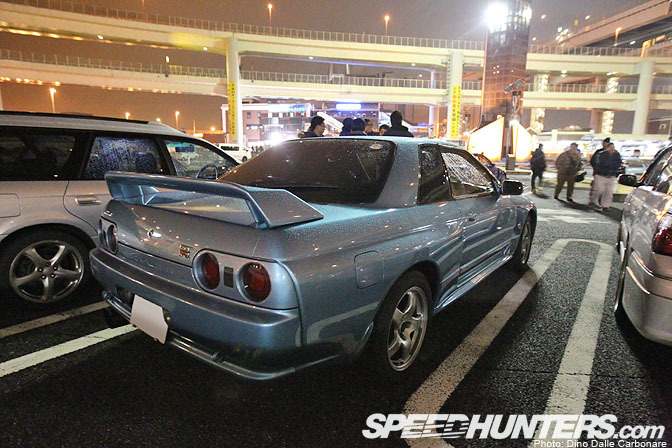 And on the subject of stock rides how about this BNR32, still running on the factory 16-inch rims but finished off in custom light blue metallic color.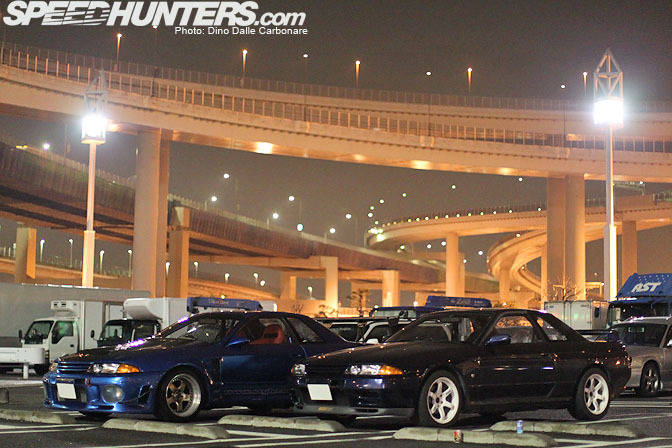 When there were no more GT-Rs left to shoot…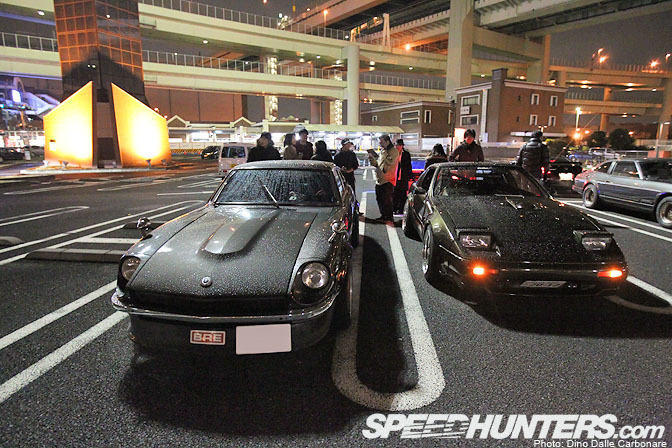 …I made my way over to a nice group of Zs that had gathered, what looked like the complete line up of all the generations!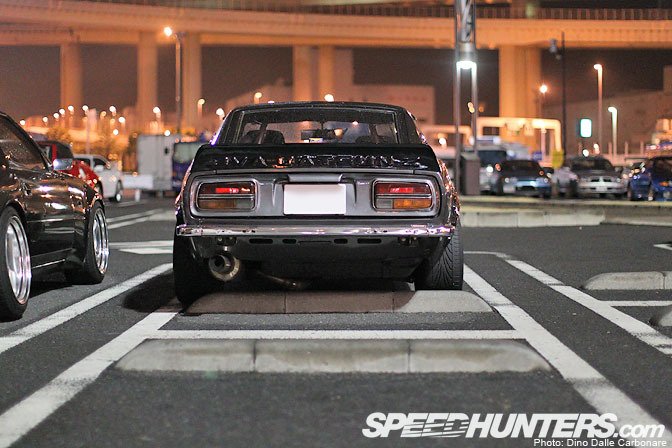 It all started off from this nice and raspy sounding S30…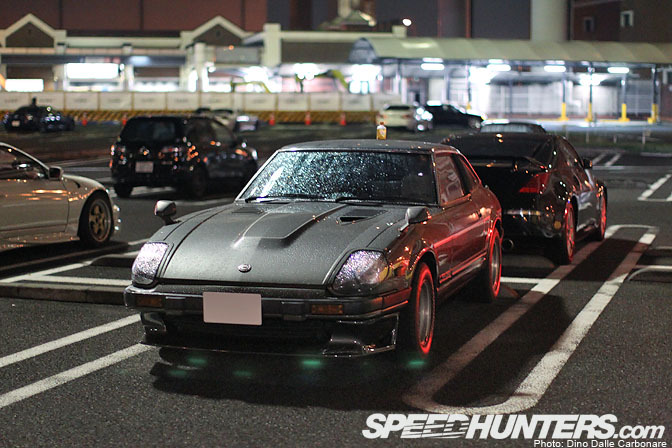 …on to a very well looked after 280Z.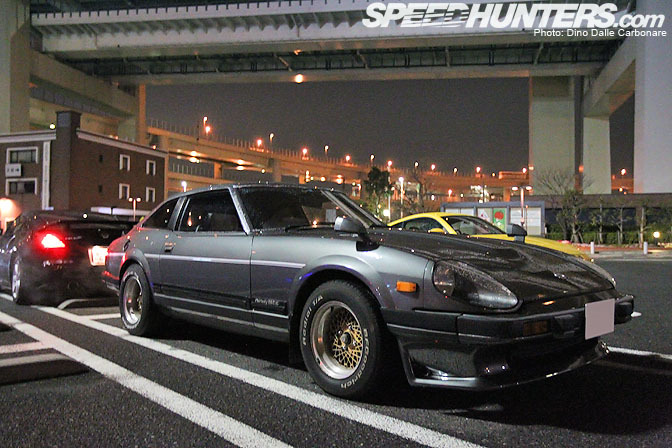 With current trends of super low ride height on cars of all ages it's always nice to see someone doing things differently on these classic cars.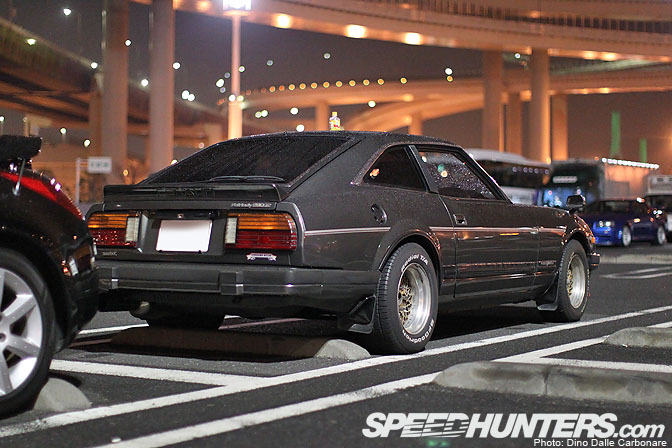 There might me a little bit of a gap from the tire to the fenders but hey, it's period correct and looks nice and purposeful.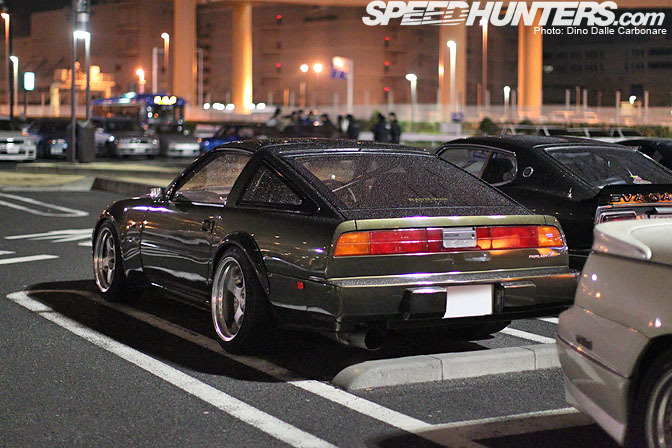 This Z31 on Meisters definitely takes the opposite approach, the ride might be hard at times but you can't argue, it looks damn hot!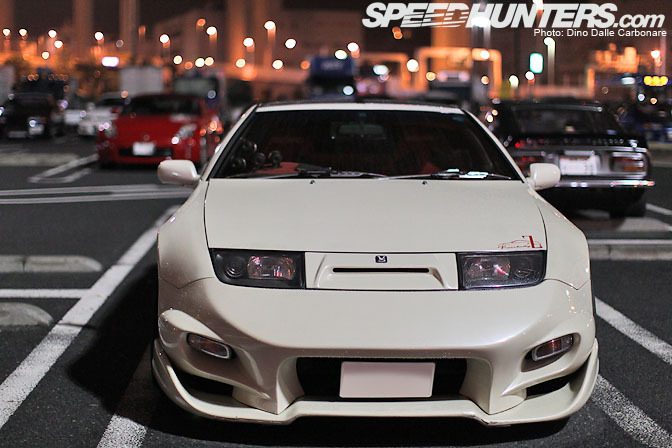 Incredible, another Veilside kitted car!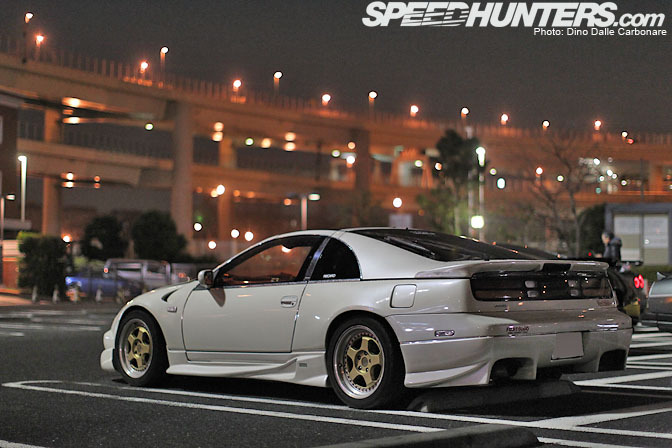 Yokomaku-san certainly created some instantly recognizable aero back in the day! While the front bumper is a Veilside C2 item the side skirts and rear bumper are from the Veilside C1 kit.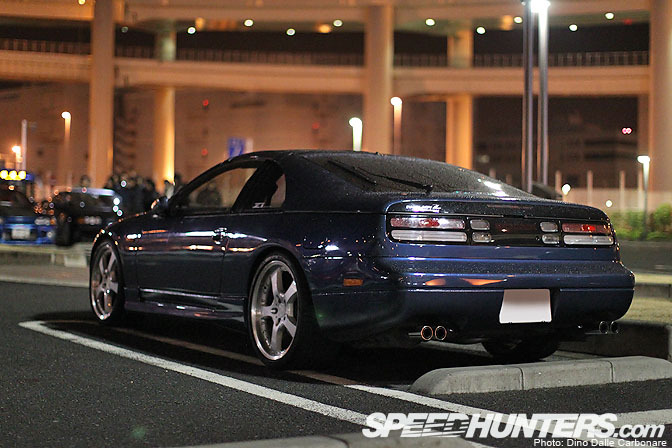 The Z32 still manages to look cool in its stock form too of course, like this 40th Anniversary edition shows.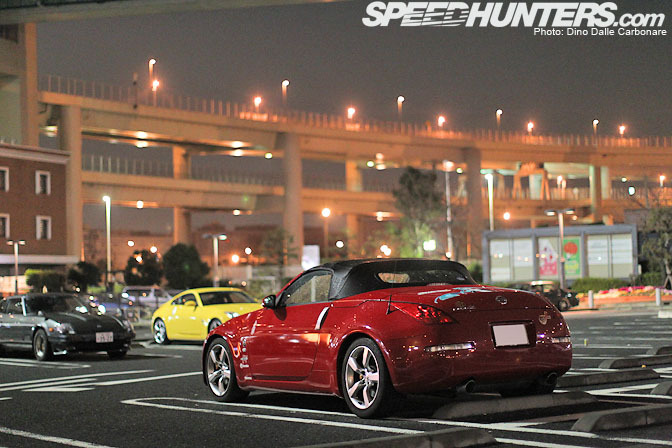 A Z33 Roadster to finish up the line-up!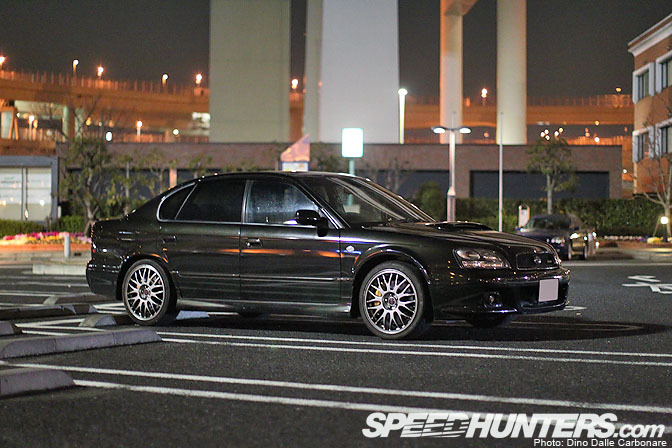 This is the first complete Legacy that STI created,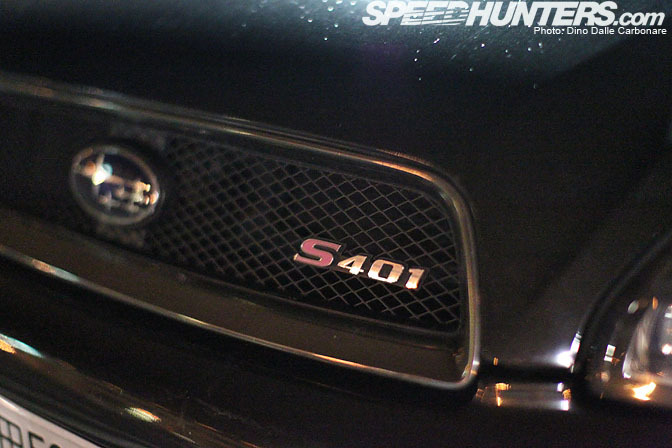 …the very capable S401. I drove the S402 a few years back and was blown away…I guess the BR version is coming soon, S403 for 2013 maybe? I certainly hope so!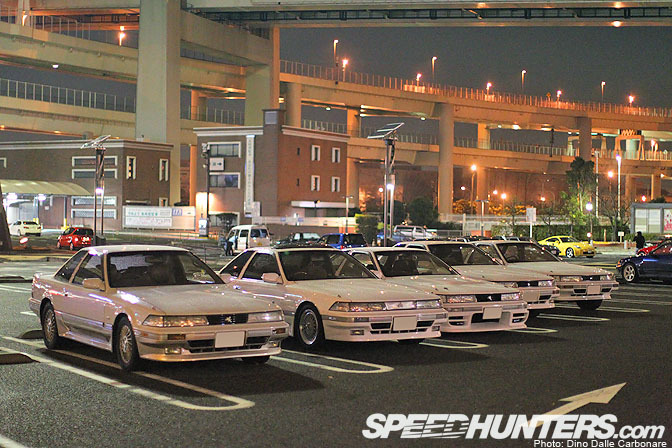 And how a bit of eighties goodness to finish off a Sunday night at Daikoku PA, in the form of a Z20 owners club meet!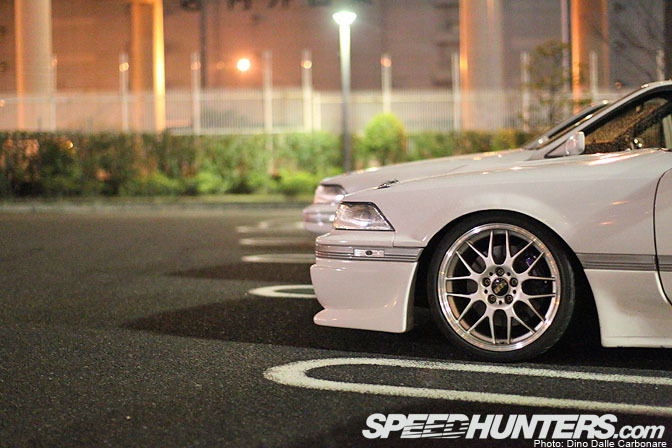 These modern classics are quickly becoming sought after collectable and it's really cool to see how well some of these cars were maintained.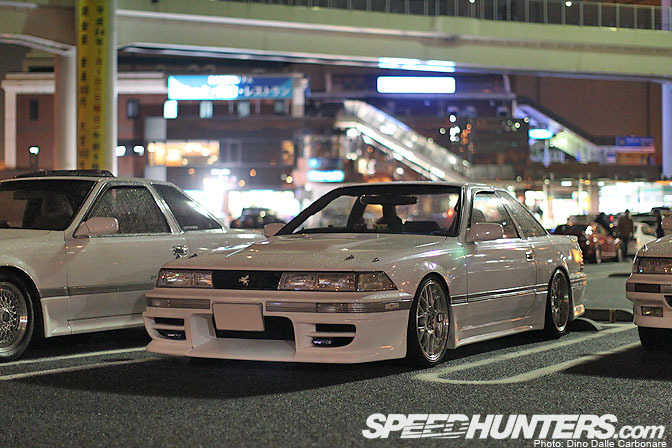 Now the question is, should I head down to Daikoku PA tomorrow night? Technically the R35 isn't really a Skyline and to top it off the weather is looking pretty crappy with non-stop rain. What do you guys think?
-Dino Dalle Carbonare