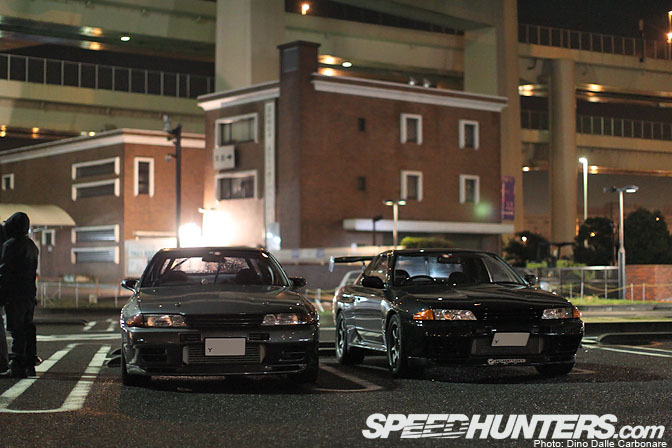 I was very skeptical tonight. It was all set to be a great Friday night at Daikoku PA to check out some GT-Rs, but the weather had other ideas. With rain and snow falling for most of the last few days, it wasn't looking particularly good but despite the persistent drizzle and cold temperature I ventured down to the PA anyways.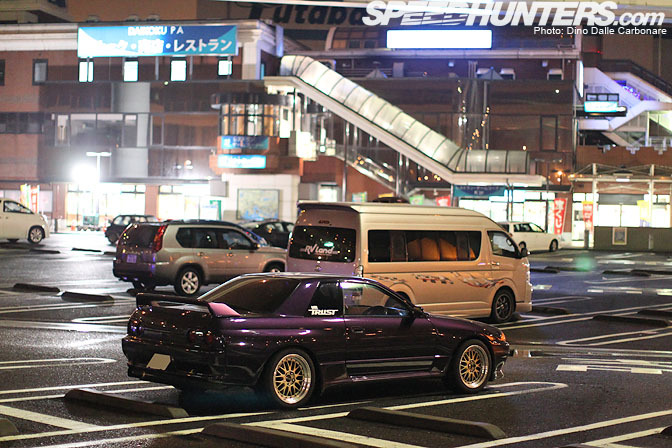 The idea was to stop by for a little, see if any cars would show up and then make a decision. Luckily the rain kind of faded to an almost unnoticeable mist and slowly a few cars began to arrive. With today being the second of March I was of course on the hunt for R32 GT-Rs, like this rather nice dark purple example on BBS LMs, but I wasn't picky…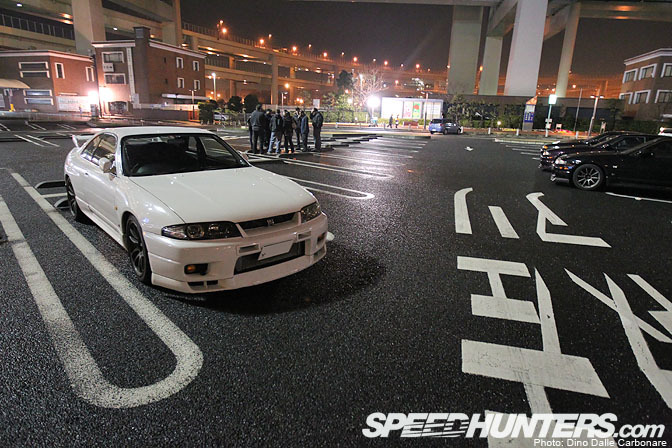 …so snapped away at any Skyline that was there!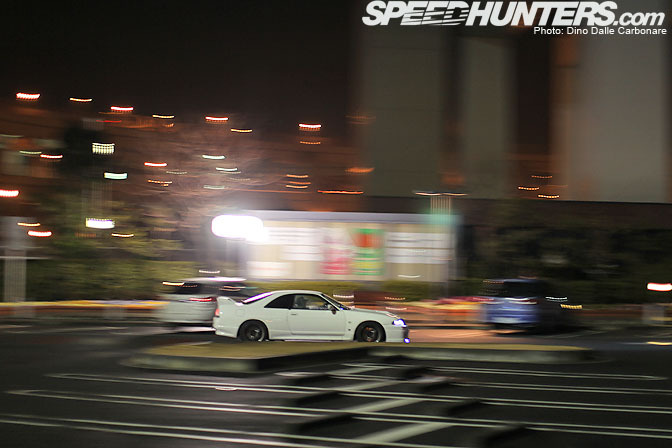 If it wasn't for a bunch of GT-R enthusiasts from some of the local US military bases, tonight would have been a total failure…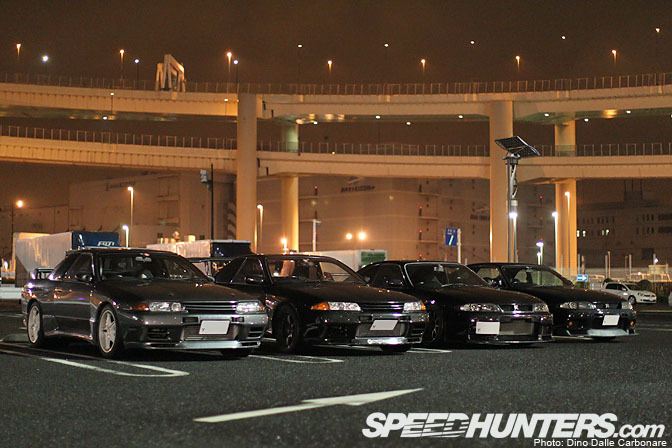 …so in case you are wondering, that's why most of the cars in these pictures have a "Y" on their plates, denoting vehicles registered within a US base.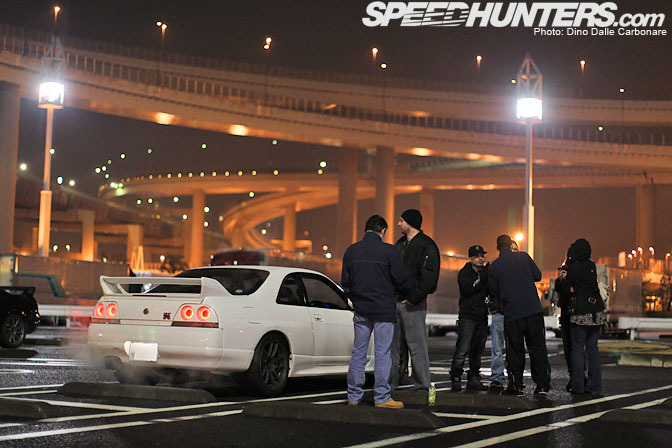 Obviously these guys, unlike their Japanese counterparts, weren't afraid of a little rain and freezing temperatures, some driving well over an hour to get to Daikoku PA.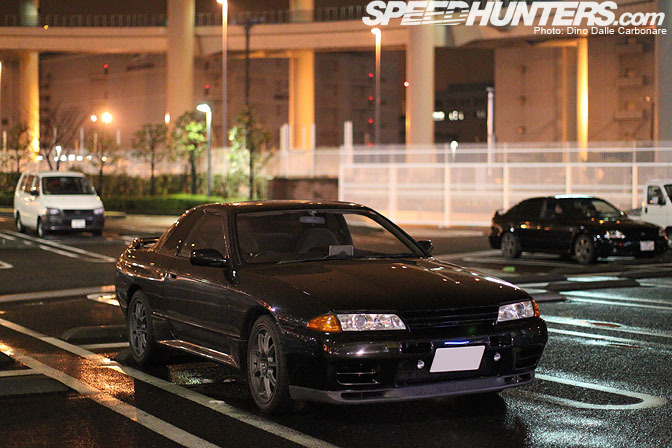 Some other Rs did arrive eventually but their owners shyly parked far away from the line up that had been set up on the other side of the parking lot.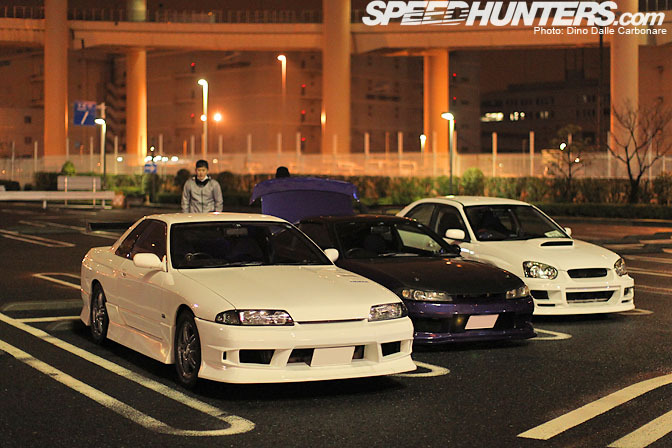 At one point this group of friends stopped by for a look, an R32 GTS-t, an NA S15 Spec-S with a pretty loud exhaust…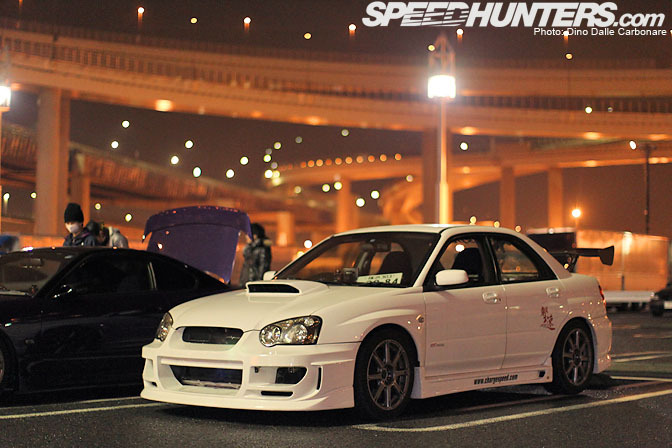 …and this clean GDB Impreza.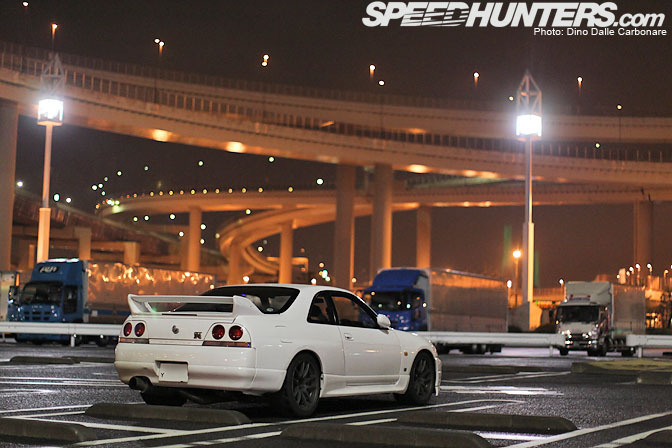 R33 owners were obviously enthusiastic, with more R33s present than R32s!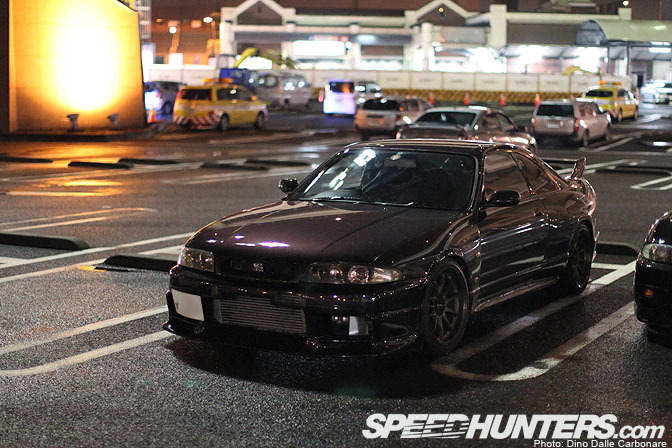 Some of these cars, including this Midnight Purple example on CE28Ns, will be back tomorrow…despite the forecast predicting yet more rain.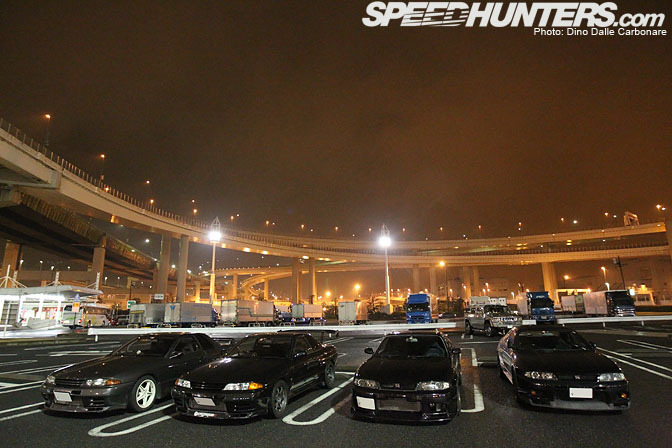 Nice line up!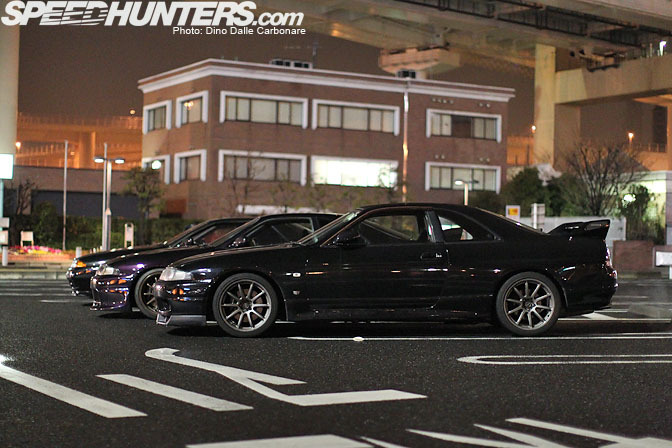 Most of these guys have modified their cars in some way, all sporting aftermarket wheels and suspension, others more serious upgrades.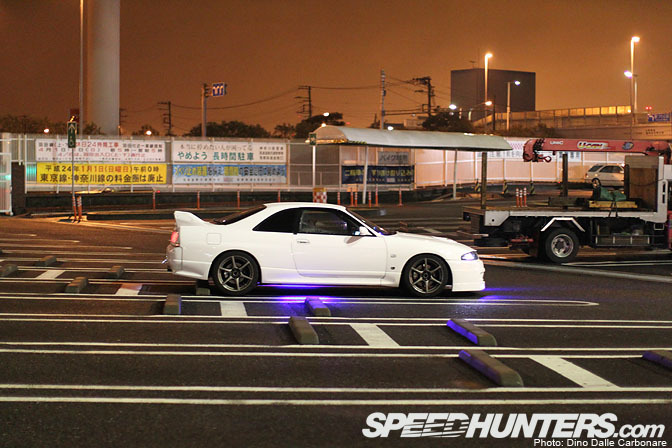 This BCNR33 with BNR34 rims, and underbody illumination, stopped by towards the end of the night when most people were just about to leave.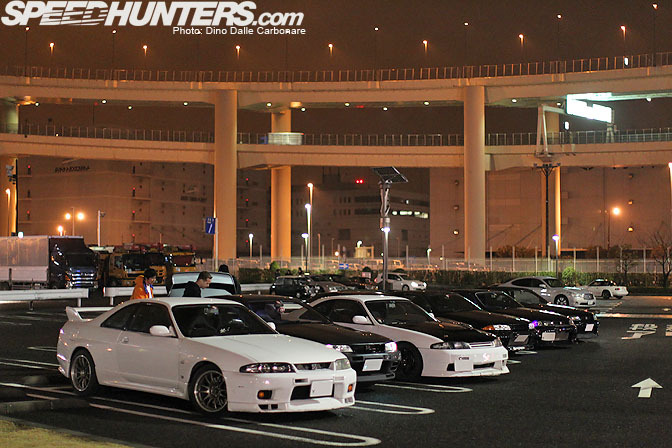 Thankfully we all got chatting and a few more Y-plate cars arrived to extend the line up a little more.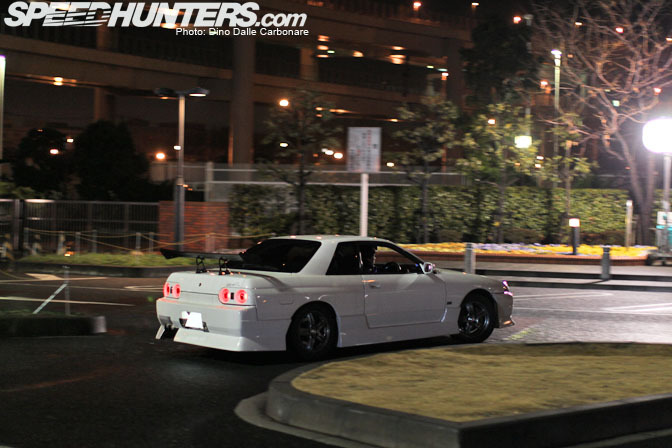 And then it was time to leave.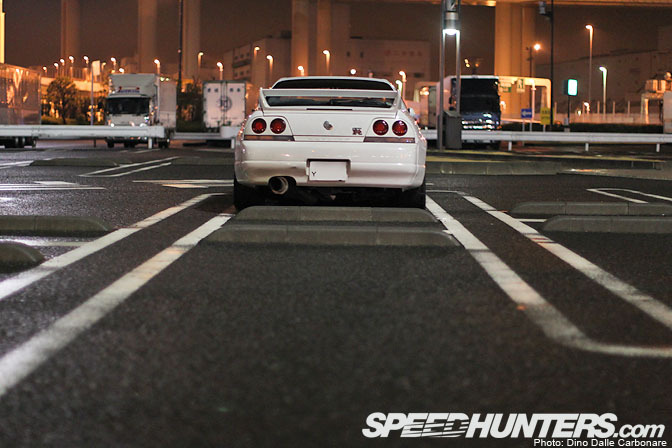 I'll try to be optimistic and consider tonight a little taste of what's to come in the next couple of nights. Hopefully the weather will clear up and we will get a nice turn out! Heck maybe all the R32s that didn't show up tonight will be at the parking area tomorrow! We shall see…
-Dino Dalle Carbonare