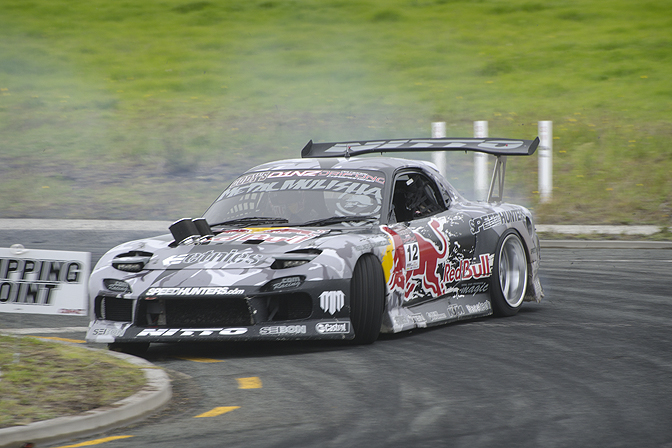 Here is what went down on on day two of the Cody's D1NZ National Drifting Championship Round 5. With a wild and very windy start on day one it looked to be similar for the following day with some rain too. None of the drivers had driven this track in the rain before, so it was going to be interesting!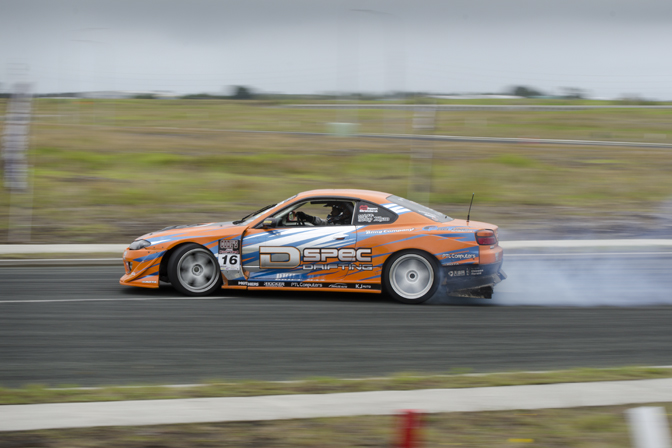 The morning kicked off with qualifying, Chinese drifter Sky Zhao peddled his RB-powered Nissan Silvia to take 15th.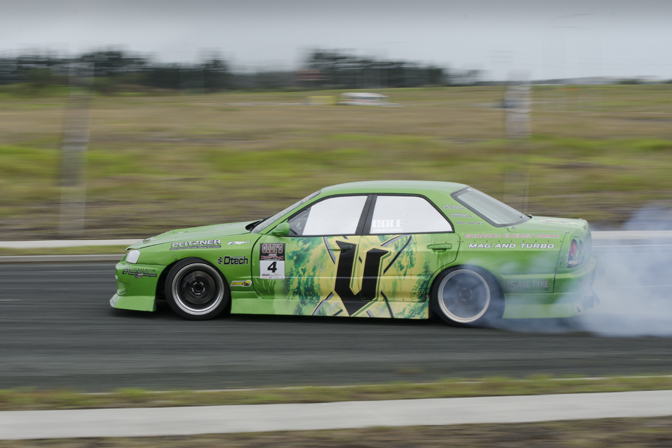 Cole Armstrong had been having a few issues all weekend and claimed 14th spot.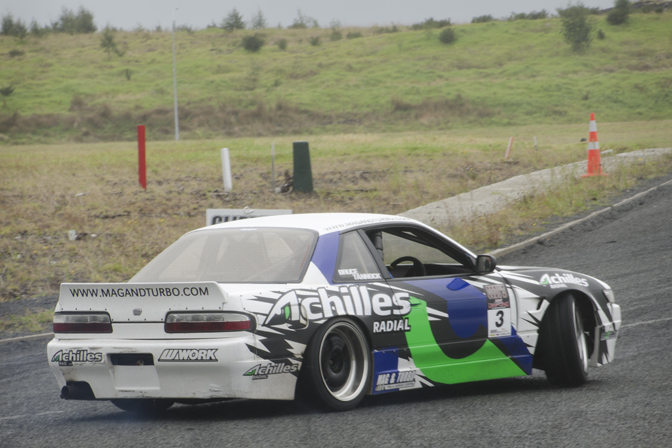 The Achilles Tyres Nissan Silvia driven by Bruce Tannock is always popular with the fans, Bruce qualified 12th.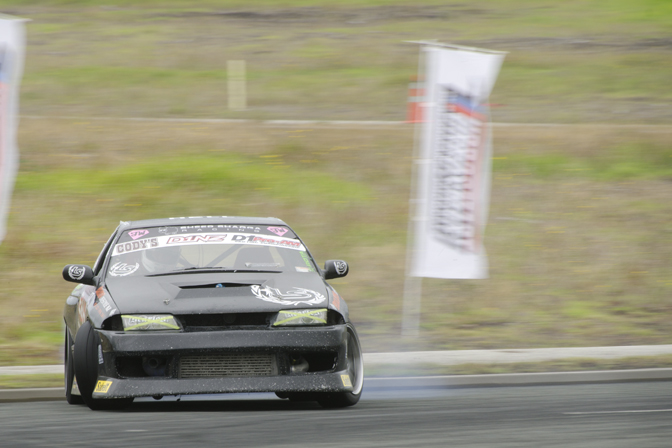 The weekend seemed to be full of mechanical failures for a lot of teams. One of those was Curt Whittaker who had the unfortunate experience of internal motor parts exiting through the side of the block during practice in the mooring. Numerous Pro-Am drivers stepped up and offered Curt their cars to compete in and he chose Cam Vernon's Nissan Skyline. It's great to see the community helping each other out.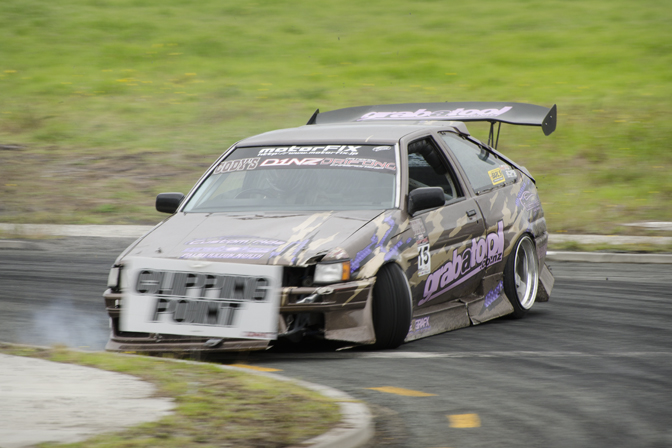 One car that arrives at each event looking immaculate and leaves looking wrecked is this angry little Toyota Corolla. Hugo drove this car into the ground once again and claimed 10th spot.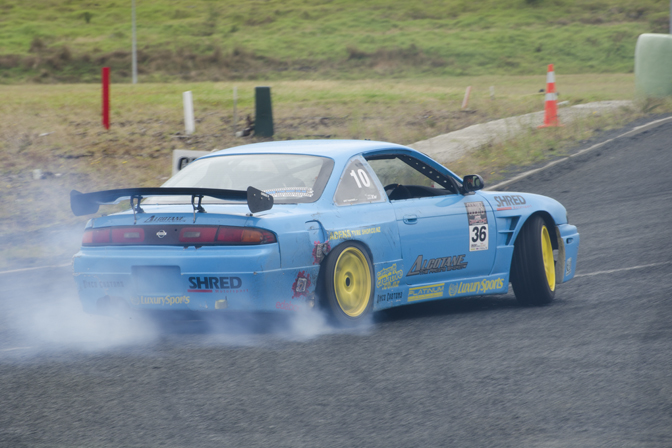 Brad Lauder drove his Nissan Silvia well to qualify 9th.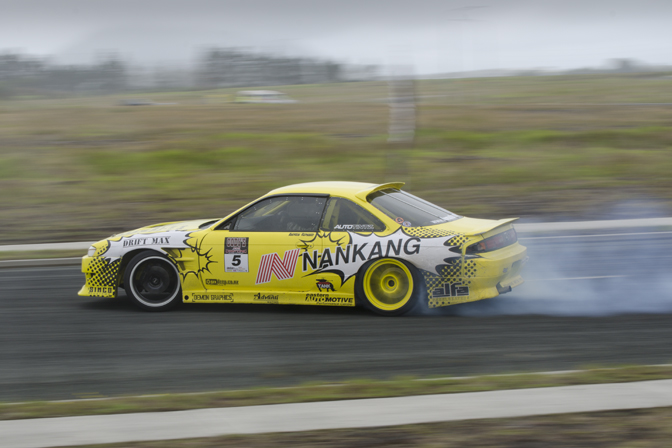 8th spot went to Andrew Redward in his Nankang Tyres Nissan Silvia, this car really stood out against the undeveloped background.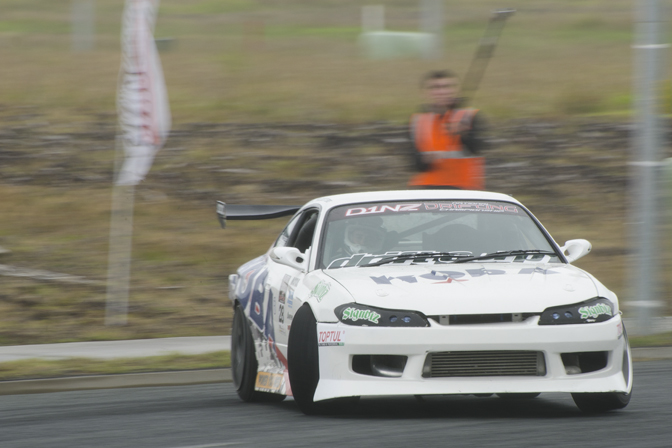 Local Whangarei boy Robbie Nelson drove very well to take 5th.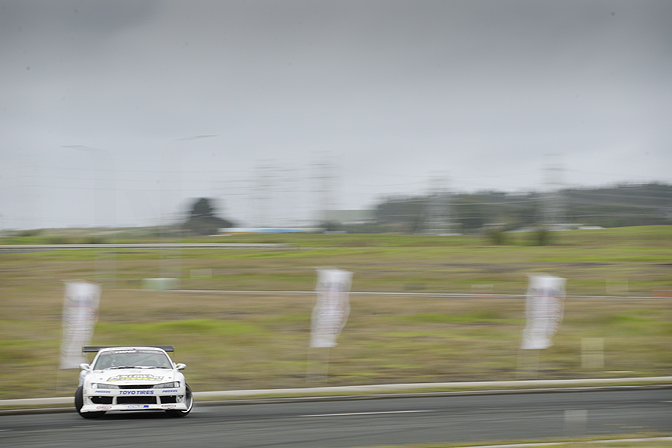 Another local and fellow Driftcorp member Gaz Whiter drove strong all weekend and qualified 4th.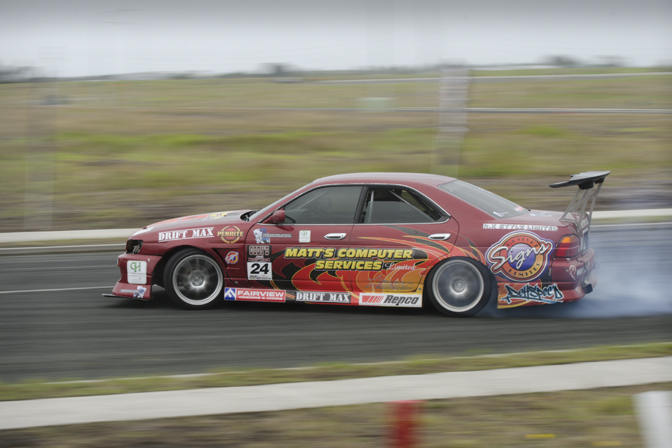 Rounding out the top 3 we had Darren Benjamin in 3rd…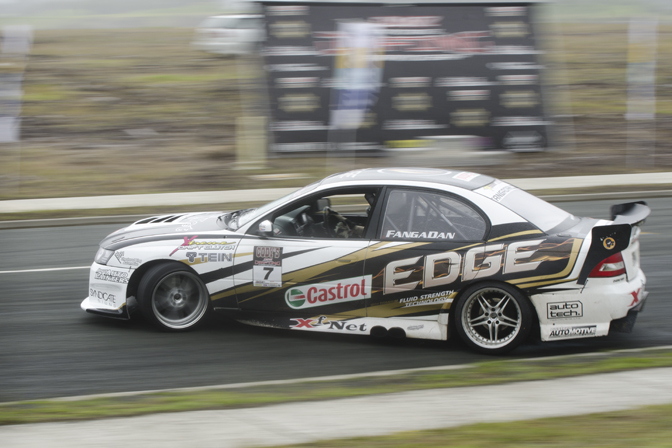 Fanga Dan Woolhouse in 2nd…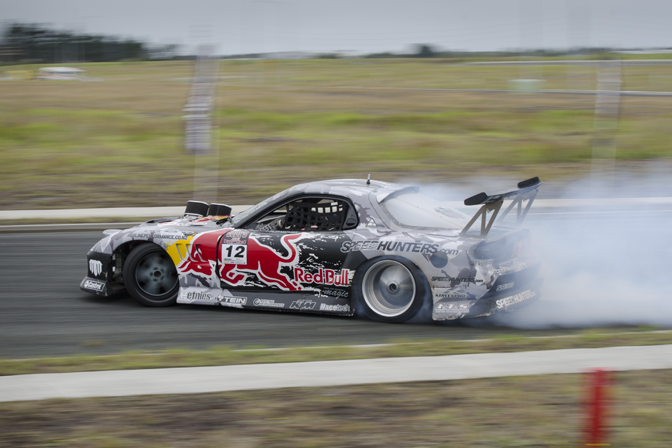 And Mad Mike Whiddett in 1st!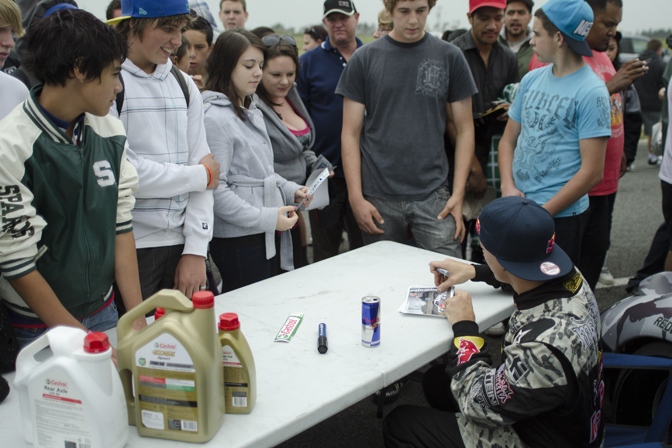 The pits were full of fans during the lunch break as they queued up to meet their favourite drivers.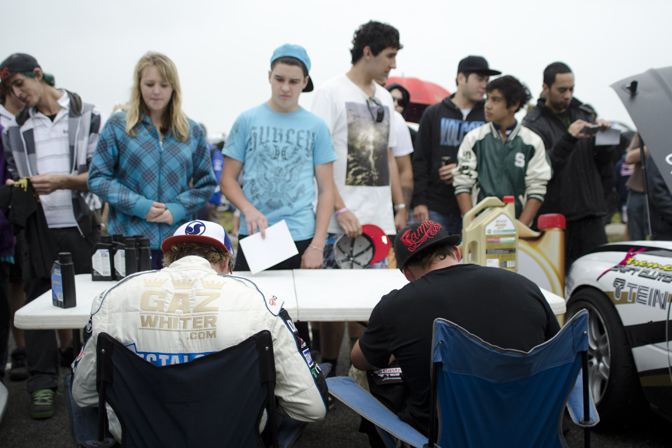 Local heros Gaz Whiter and Fanga Dan were kept very busy!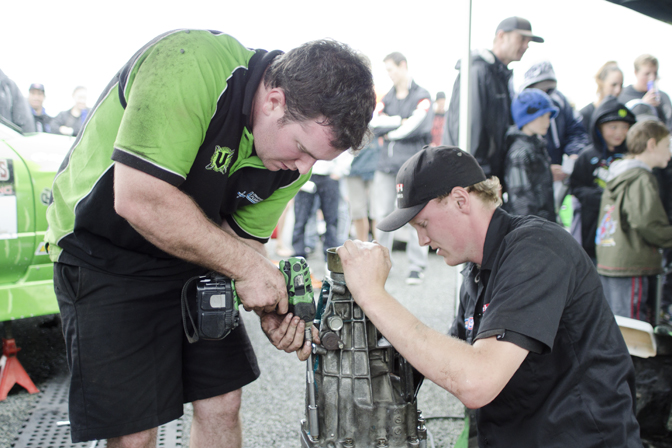 During Cole Armstrong's last qualifying lap he blew a selector on the gearbox. He quickly came back to pits and during the lunch break his team went to work pulling the 'box apart to inspect the damage.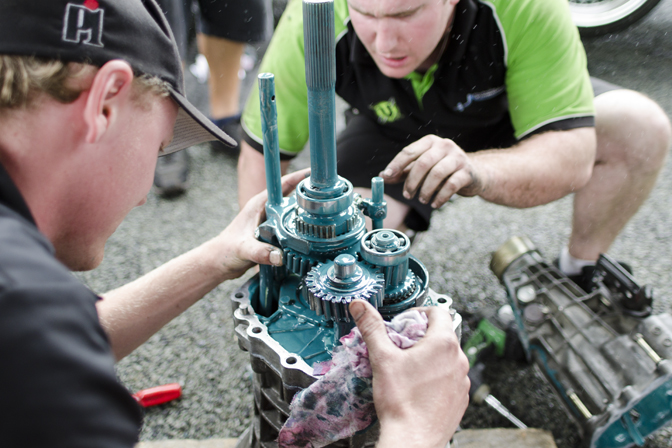 Once they had found the problem they then begun pulling apart the spare gearbox, which had a few gears blown from the day before, to find the replacement part.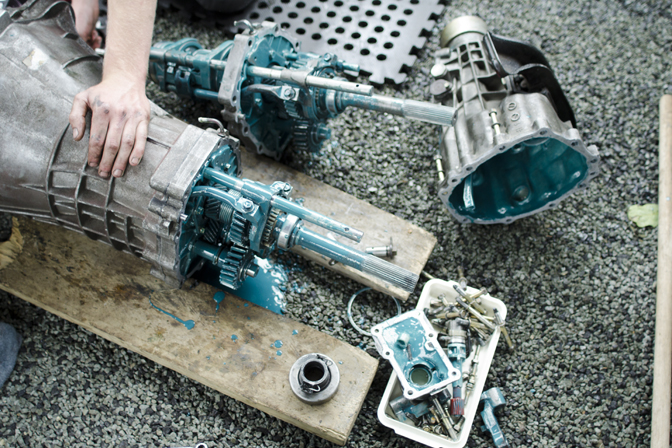 In no time the team had both gearboxes stripped apart, the broken link replaced and assembling the gearbox back together ready for Cole to battle with. Great work guys!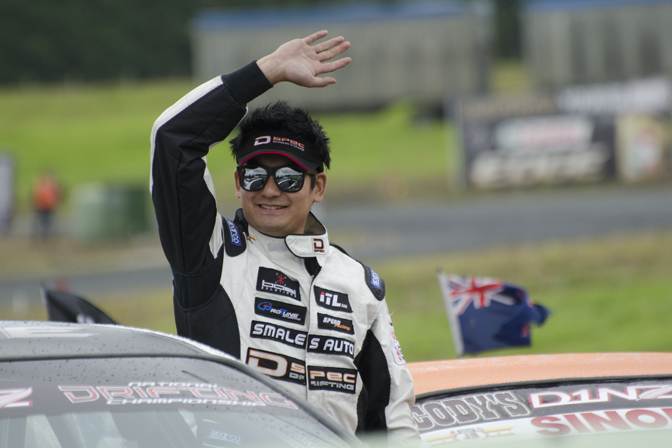 The top 16 drivers parked up in front of the dedicated fans and were announced in their battle order.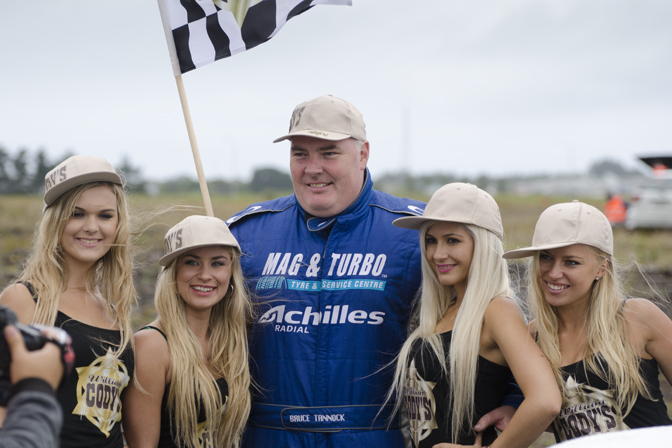 Each driver got to pose with the lovely Cody's girls!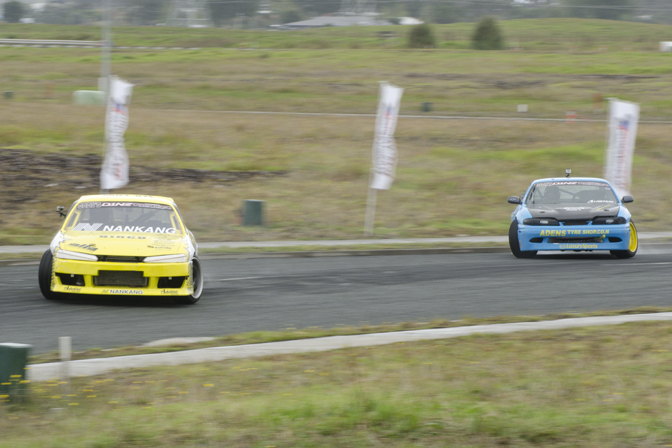 In the first battle of the top 16 we saw Andrew Redward take on Bradley Lauder. Andrew proved too much for Brad and moved through to the top 8.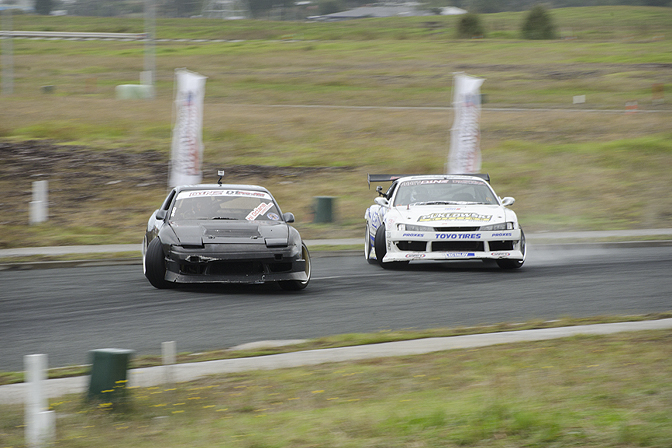 This is a battle we have become very used to, Steve Sole (in a borrowed car) vs Gaz Whiter. Gaz took the win!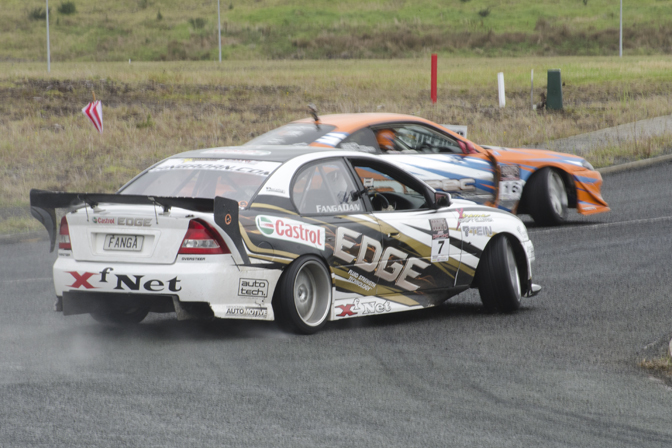 Fanga Dan's very aggressive chase sealed the win for him and moved through to the top 8.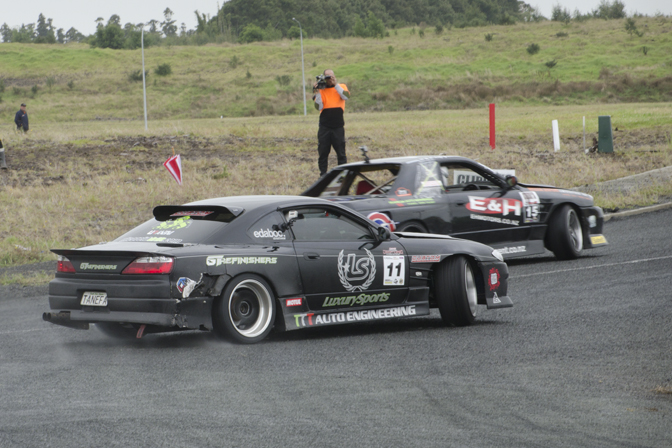 This battle ended up having two OMT's before the judges eventually awarded Nico Reid with the win. Curt Whittaker seemed to come to terms with Cam's Skyline quickly but Nico was too strong.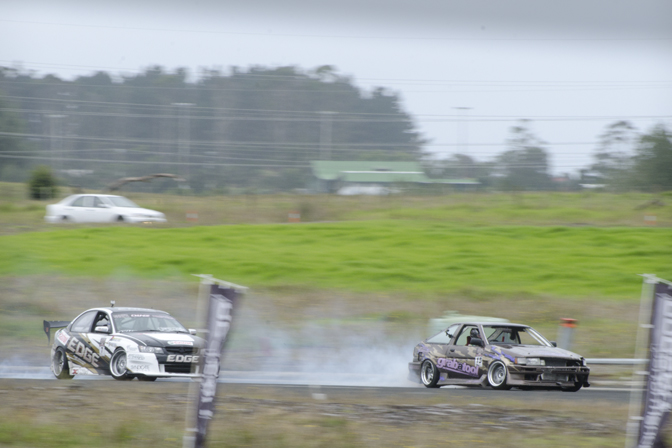 In a David and Goliath type battle Hugo's windscreen smashed from a flying stone on the first run so after quickly smashing the rest out with his hand it was his turn to lead. The experienced Fanga Dan went on to the top 4.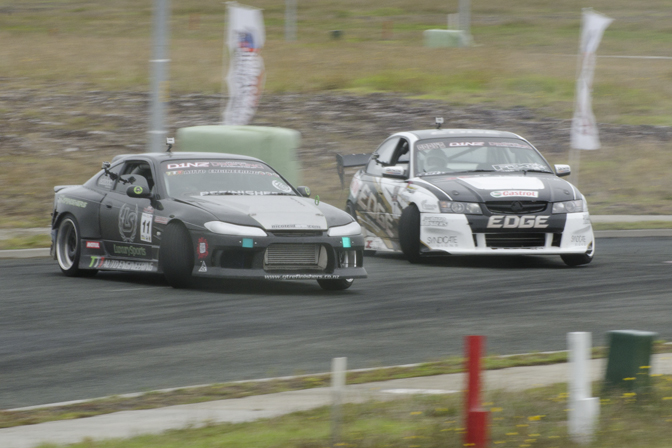 Where he came up against Nico Reid. This was another close battle that went one more time but Fanga took the win.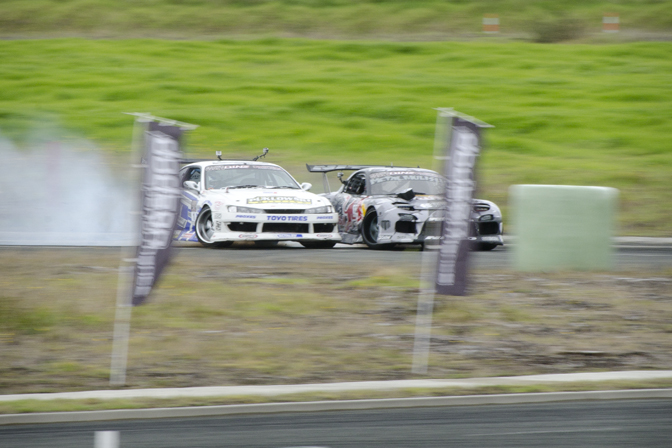 The other battle in the top 4 saw two old rivals go head to head. Gaz Whiter and Mike Whiddett. Like many of the other battles we had seen this went one more time before Mike was awarded the win. These 2 sets of battles were amazing to watch as these drivers chase so hard, there were a lot of love taps!
The final came was another very close affair with the judges calling one more time once again. Warren Sare on the microphone announced the judges had come to decision though…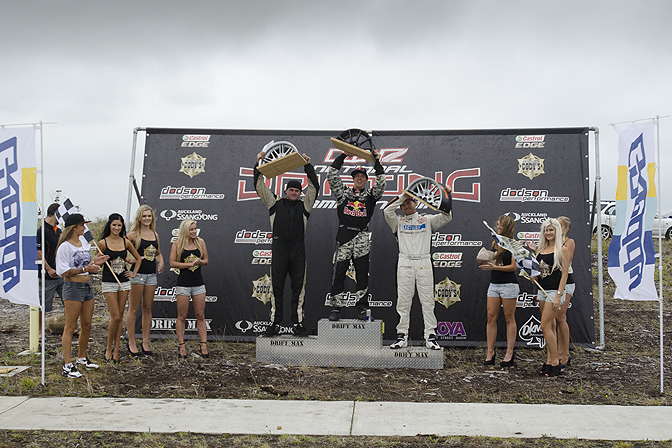 …and the winner was Mad Mike Whiddett! With Fanga Dan Woolhouse in second and Gaz Whiter in 3rd. Well done boys!
This concludes our round 5 coverage, the grand final plays out in a couple of weeks time at Hampton Downs. We can't wait!
-Roo Wills