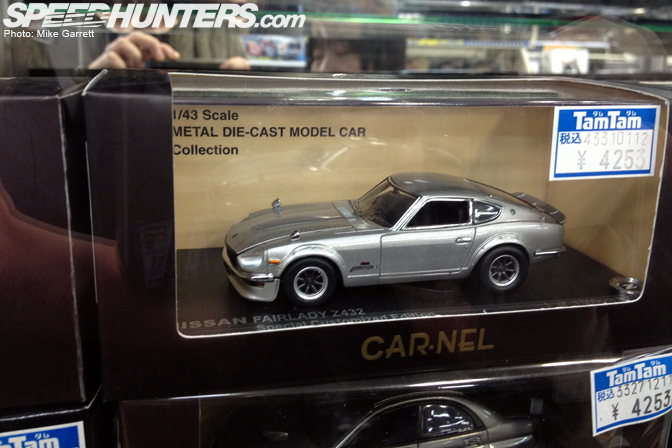 For the fourth and final part of my little "Hobbyhunting Japan" mini-series, we'll be paying a visit to TamTam Hobbies in Akihabara.
I'd never been to TamTam prior to my most recent trip, but after a recommendation from a friend I made a point to check it out. Needless to say, I've found a new regular stop for future Japan trips.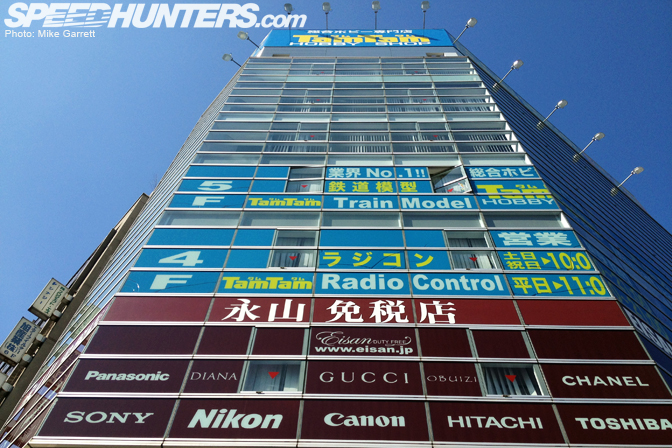 The Akihabara store is one of several TamTam locations spread across Japan. It occupies the fourth and fifth floors of this typical Tokyo building along Chuo Dori.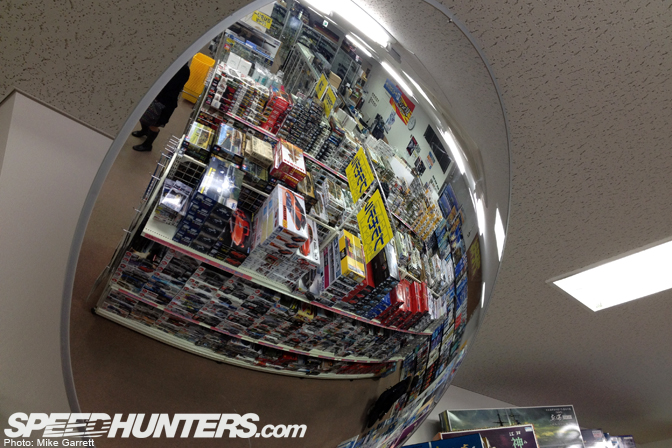 Unlike some of the stores I featured earlier, TamTam is strictly a hobby shop. Their specialties are plastic models, RC vehicles, model railroading, and diecast cars. In other words, you won't have to worry about bumping into people looking for the latest anime figure.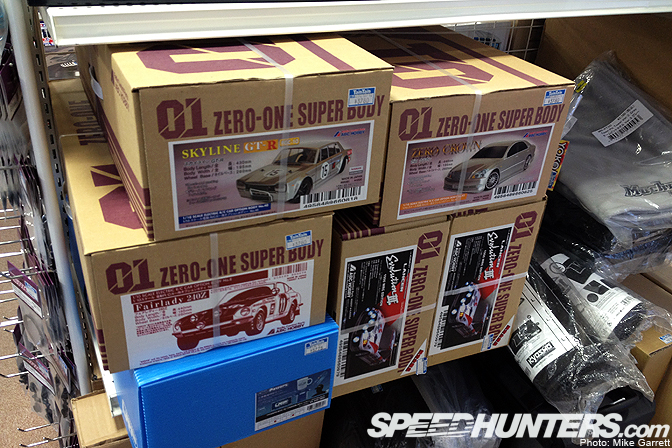 Let's begin in TamTam's large radio control section.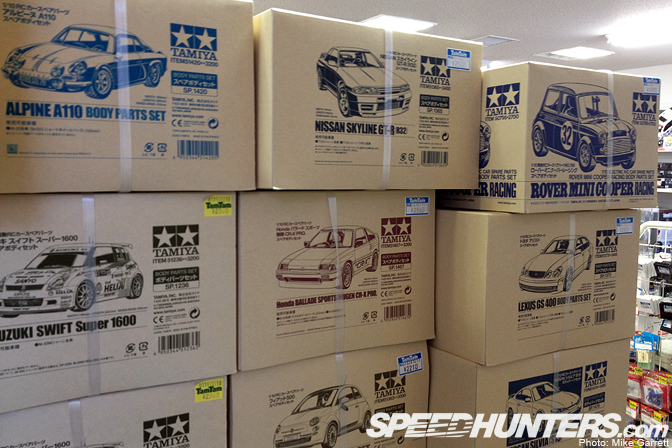 The shelves are fully stocked with the best that Japan's RC makers have to offer. Tamiya always delivers with their lineup of classic bodies…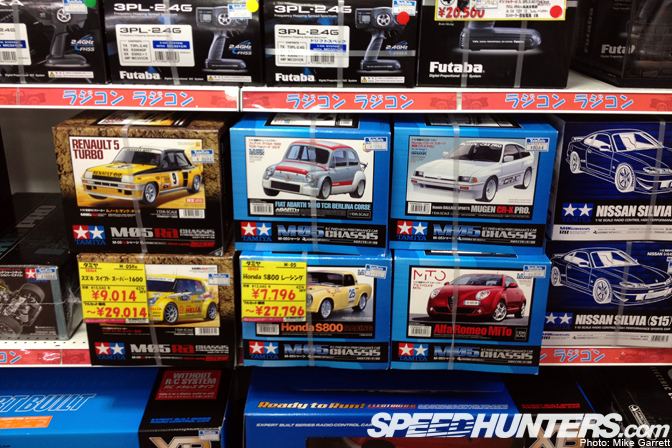 …as well as their full kits. Love the Honda S800 and Abarth in particular.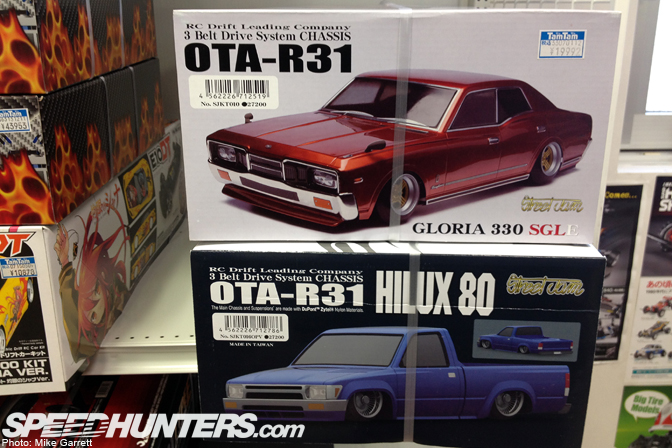 These Ota-R31 "Street Jam" kits are amazing. How is cool the idea of a 330 Gloria or a slammed Hilux RC car?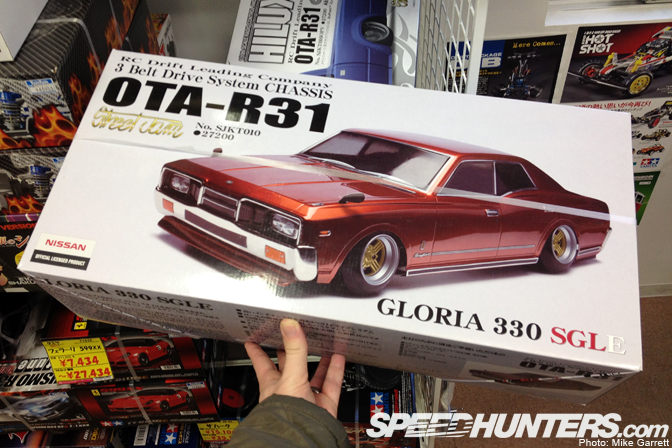 I would have loved to bring home the Gloria to play with, but unfortunately I'd already acquired way too many things to carry around with me. I'm sure this a common problem with TamTam's customers that use public transportation to get to the store.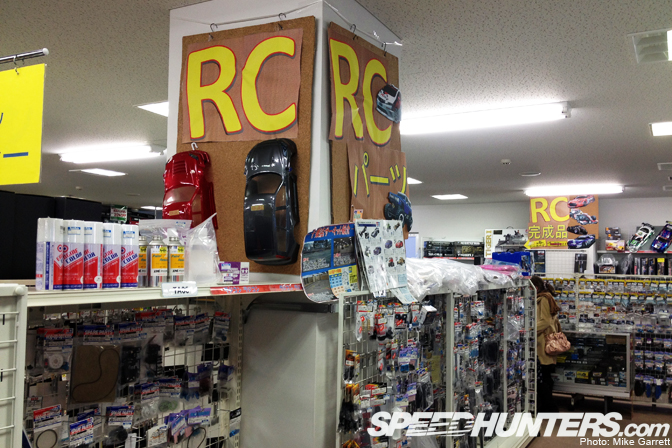 Even if you aren't looking for a whole new car, you'll find plenty of hop up and custom parts in the RC section.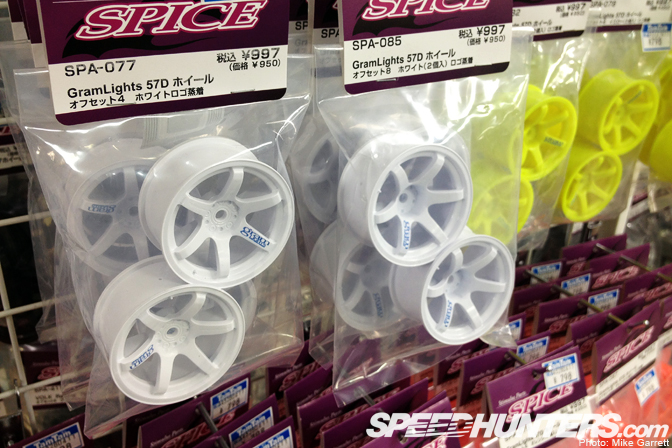 Two GramLights 57Ds for only 997 yen? The fact that they are 1:10 scale isn't important.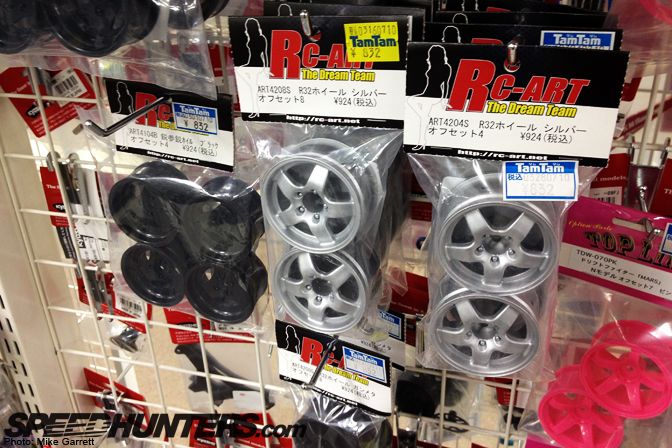 Factory GT-R wheels are common on real drift cars, so why not put them on your RC as well?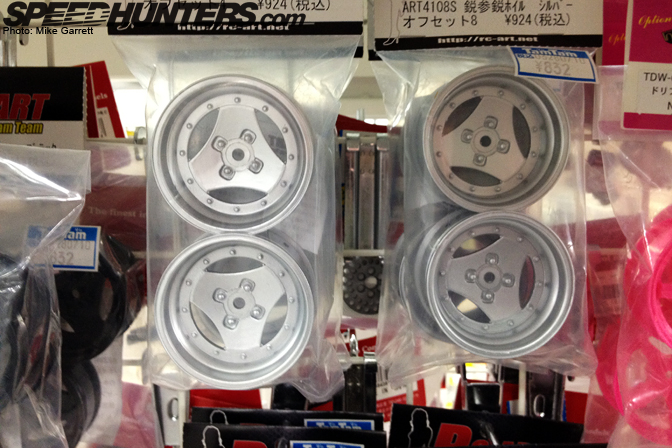 Advan A3A?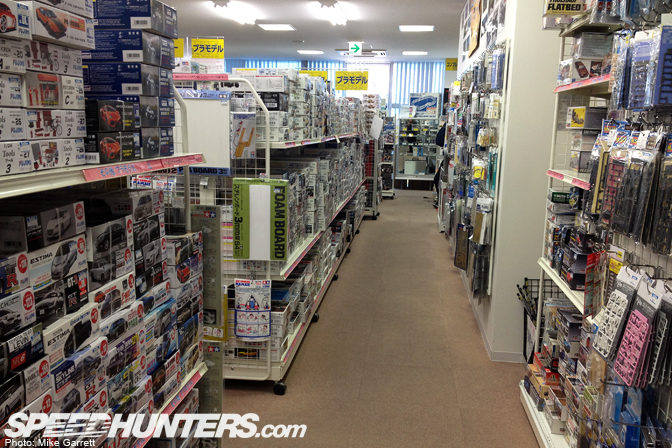 Not into RC cars? TamTam has more plastic model kits than you can imagine.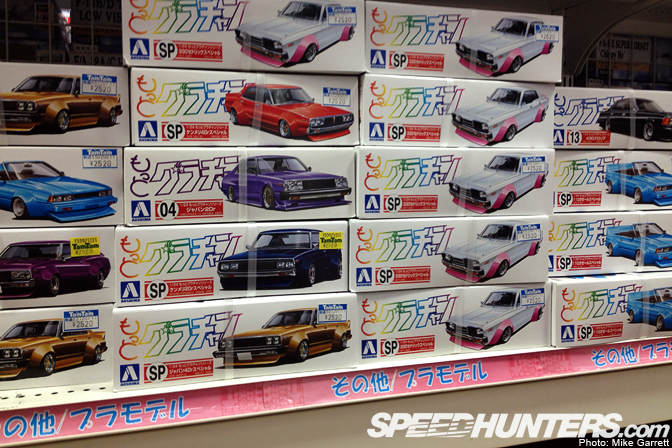 Gurachan!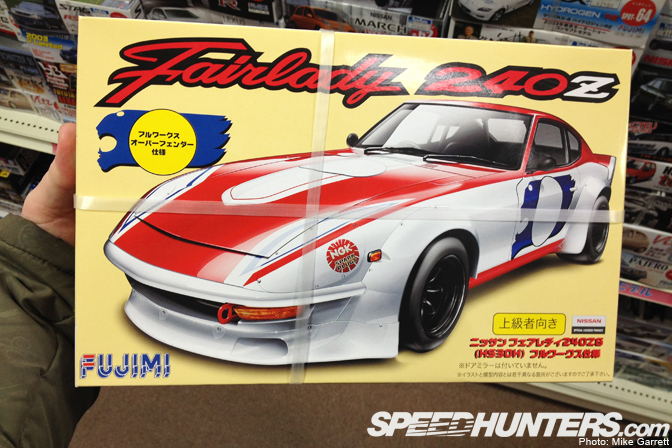 Works 240Z. Once again I found myself wishing I had brought an extra suitcase.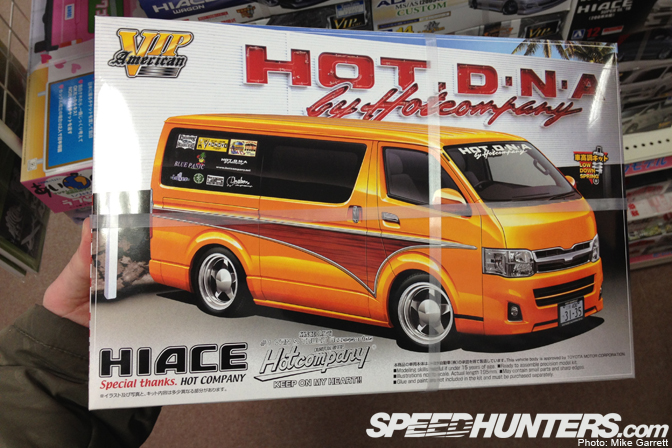 Hot Company's Toyota Hiace from the "VIP American" series.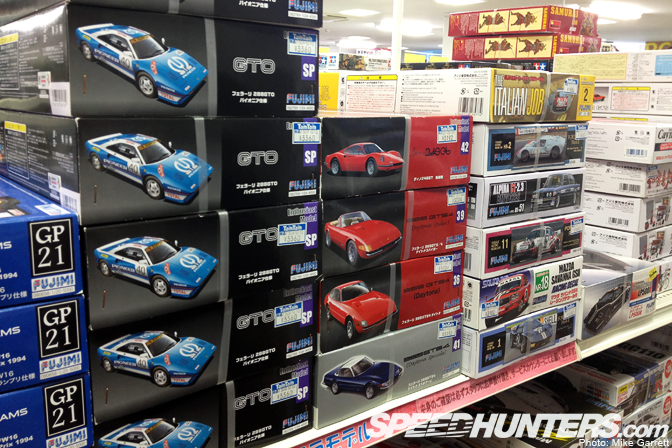 A group of Ferrari kits mixed in with some other historic race cars. Did anyone spot the samurai models in the background?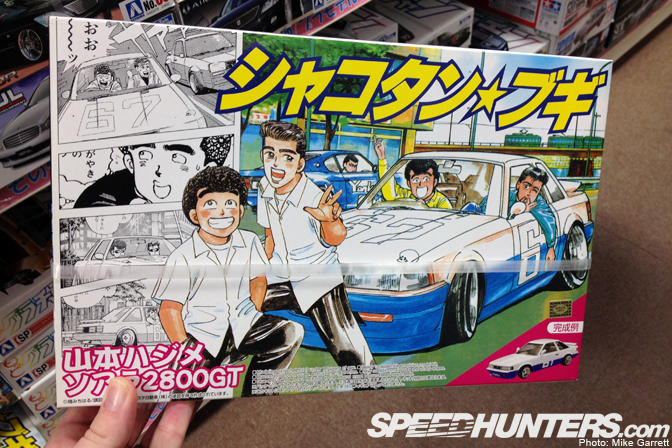 Hajime's Soarer from Shakotan Boogie.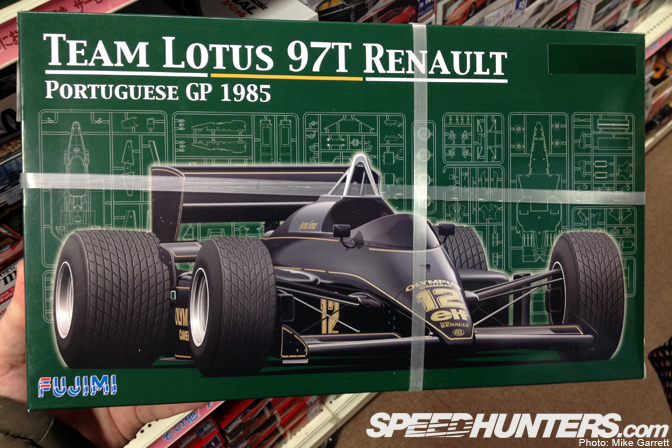 Hero car.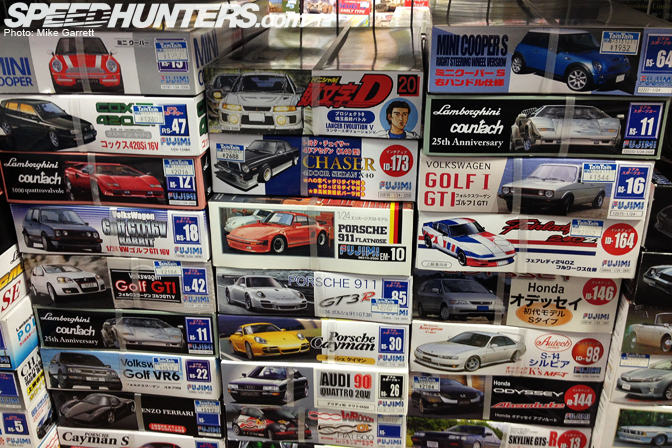 If you came here and just wanted to pick out a cool kit to build, I'm not sure how you could do it. There are just too many great cars to pick from.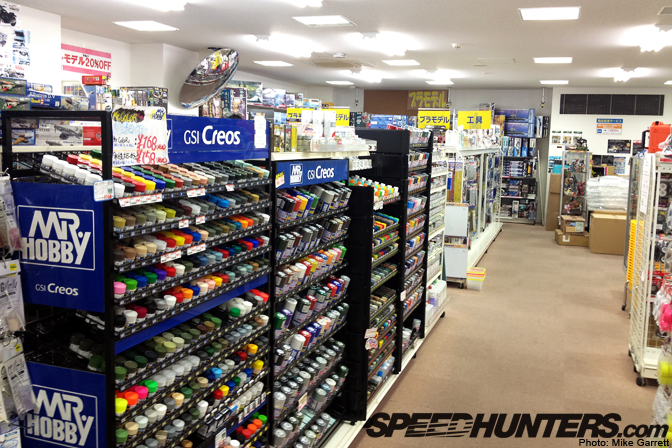 Of course they also carry all the paint, tools, and accessories you might need to complete your kit of choice.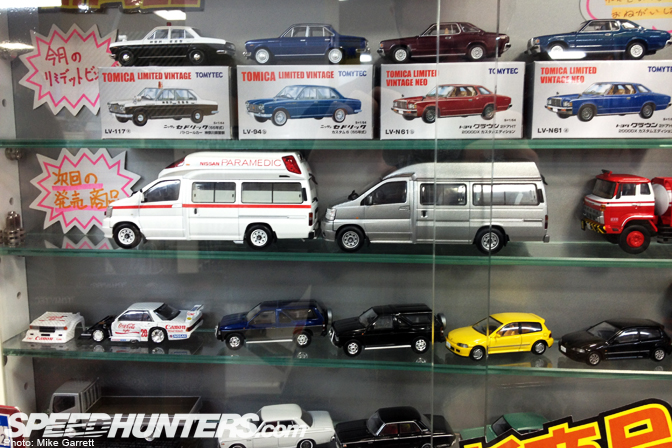 Now let's head upstairs and quickly visit TamTam's diecast area.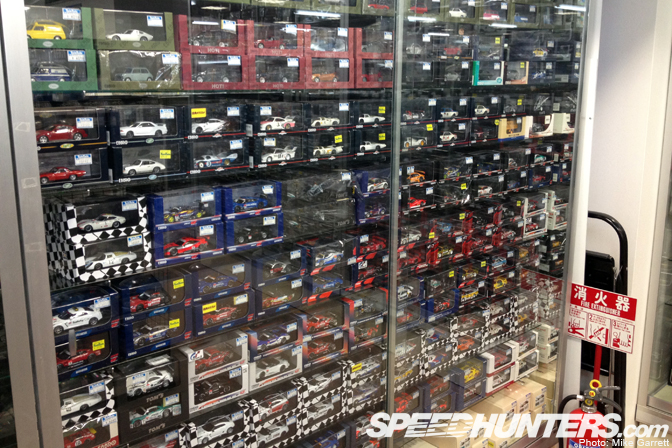 Once again it's a place where 1:43 collectors will be in heaven.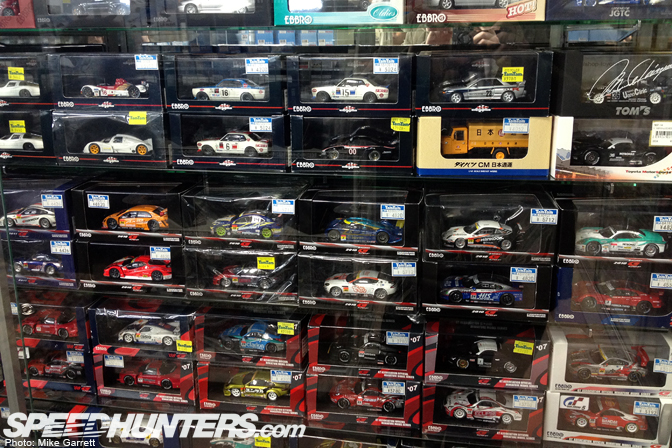 Looking for race cars?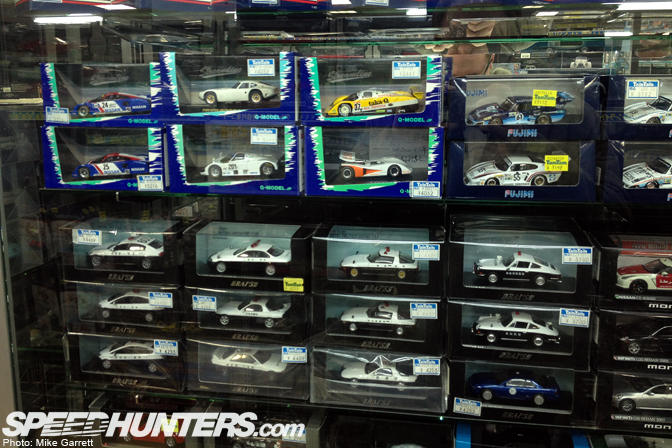 Or maybe something from this variety of  1:43 Japanese patrol cars?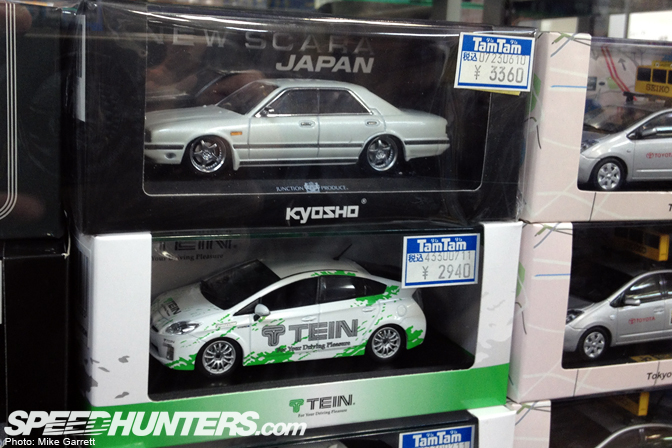 You gotta admit that replica of the Tein Prius is pretty cool…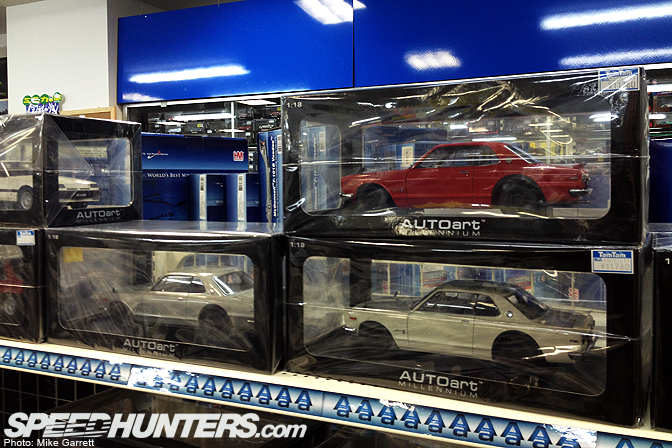 Autoart 1:18 Hakosuka Skylines. Very much wanted.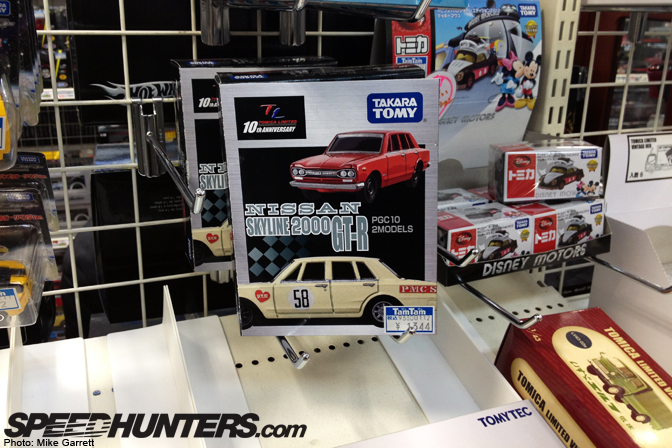 More Hakosuka lovin', in this case from Takara Tomy.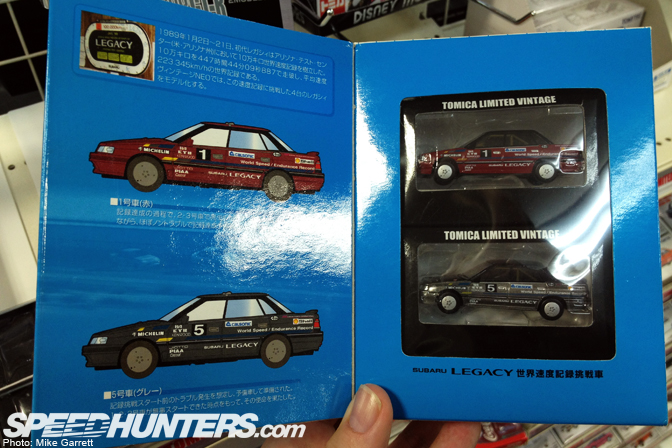 This pair of Legacy rally cars was also very cool.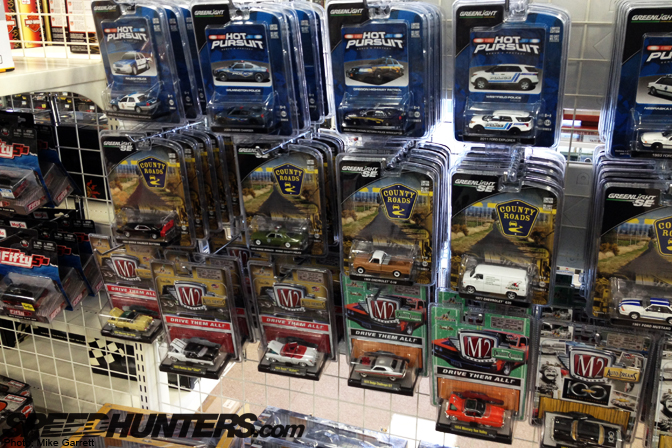 I was surprised to see TamTam's large collection of diecast cars imported from the US.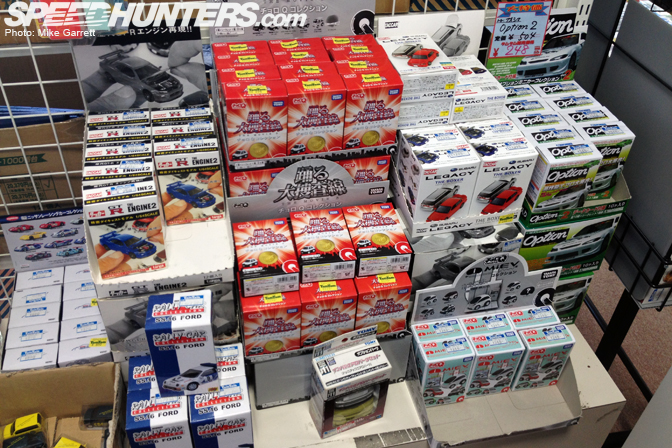 They may be inexpensive, but these smaller diecast and plastic replicas can be just as fun to collect as the pricier ones. They also provide a nice gateway to the hobby for newcomers.
That will do it for my visit to TamTam. I hope you guys have enjoyed this little series, and hopefully you'll be able to visit some of these places should you visit Japan.
One disclaimer though – I won't be responsible should you blow through your entire travel budget at one of these shops or encounter problems trying to haul all your finds around on the train.
-Mike Garrett