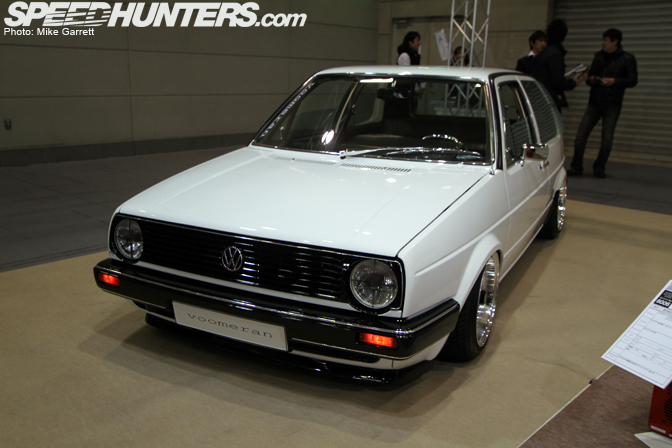 As I browsed the Euro section of the this year's Osaka Auto Messe, I encountered all sorts of Japanese-tuned Euro vehicles. The hall was packed with newer VWs, MINIs, BMWs, Audis, and other high end vehicles. When I spotted the Euromagic/Voomeran Mk.2 Golf or "Golf II" as it's known in Japan, it immediately caught my eye. Part of it was the clean style, and part was the fact that this 1986 VW was the oldest car in the entire hall. For that reason alone it stood out among all the late model cars being shown.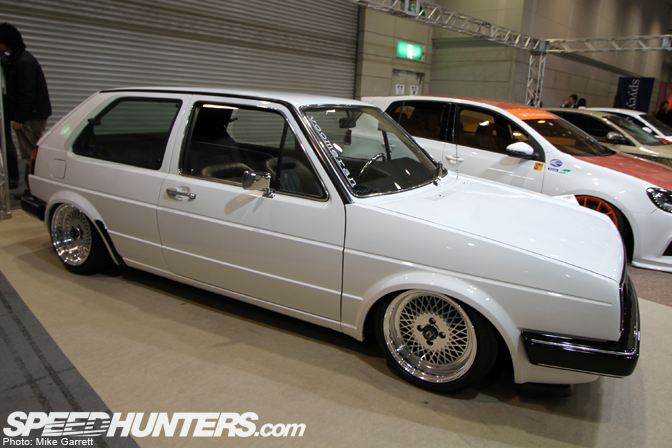 Voomeran is a local Osaka tuning company that specializes in newer Volkswagen and Audi models, and this is their take on the classic Mk.2. As typical with early Golf builds in Europe or the US, the car was built with a clean, classic look – albeit with some unique Japanese elements. For starters it's dropped to the deck with an Air Runner kit and the piano black bumpers and grill contrast well against the white body.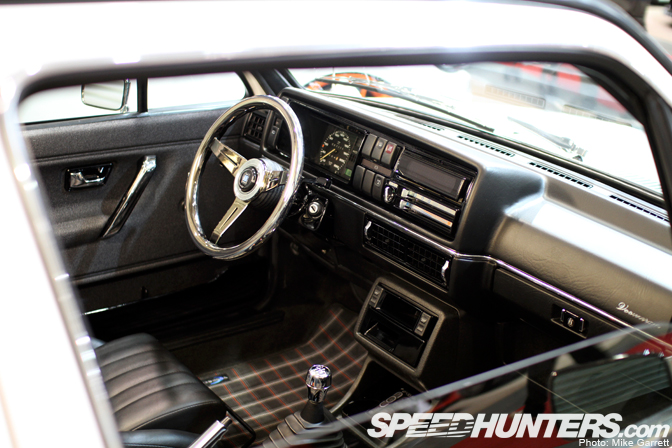 The interior is set off nicely with a polished Nardi steering wheel and a set of Cobra low back bucket seats for a retro look.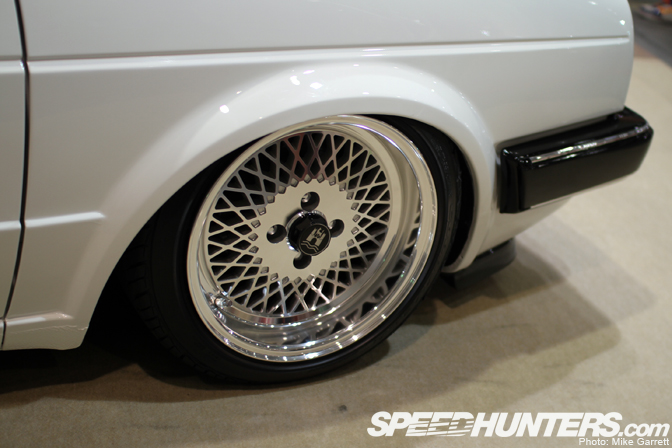 The wheels are Voomeran's own VW-specific version of the Enkei 92, 15×8 all around with 195/45 Goodyear tires. Note the custom Wolfsburg style center caps.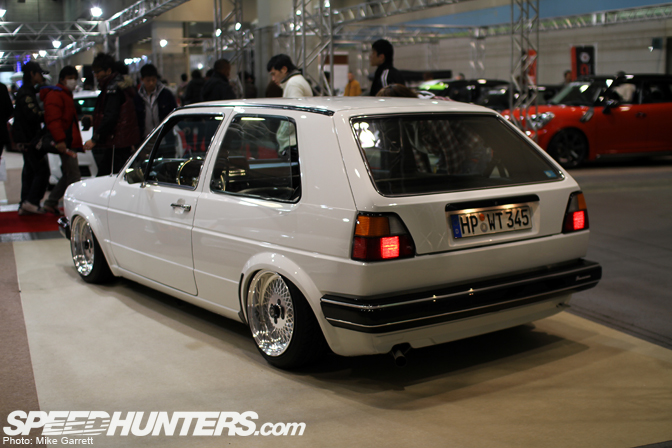 The modifications are rounded out with a subtle Voomeran stainless steel exhaust system out back.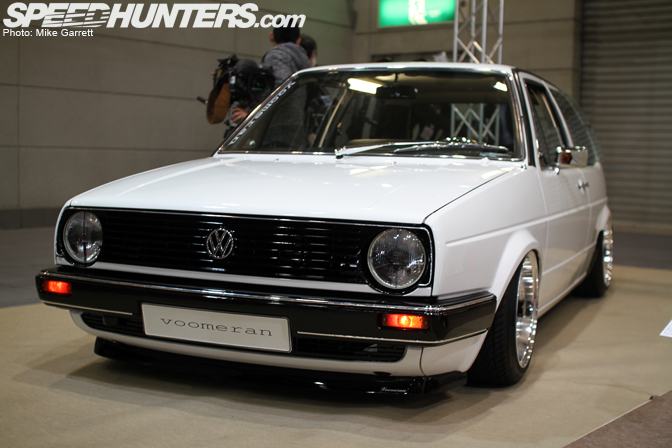 Sometimes it's the simplest and most basic cars that have an impact, and based on the number of people who stopped by to check out this old Golf at Auto Messe – it seems Voomeran succeeded with their venture into the classic VW world.
-Mike Garrett