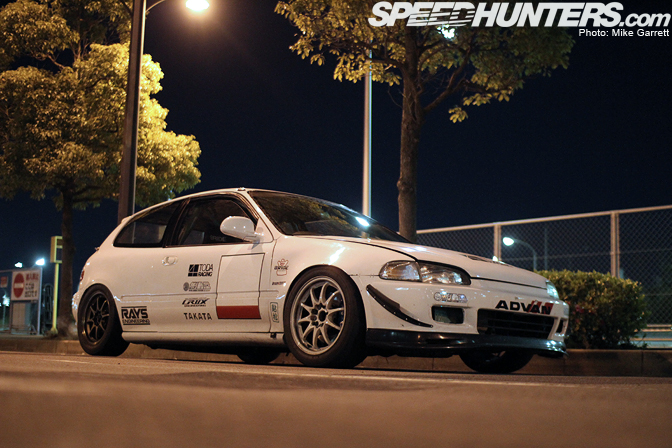 Last month during my visit to Osaka I was able to get an up close look at the area's underground car culture thanks to my new friends from Tactical Art. Just as things were wrapping up at the M&L Party somewhere around 3am, one of Shimomukai-san's friends rolled up in the EG6 Civic you see above. "Do you want to check out this Kanjo Civic?", Shimomukai asked me.
Absolutley.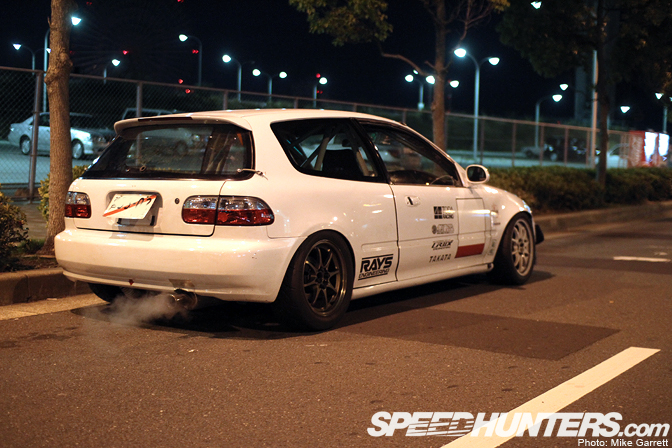 With its cage, mismatched wheels, and unpolished appearance the EG6 looked more like a dedicated race car than a street machine. Such is the case with many of the hot rodded Hondas that ply Osaka's highway system in the wee hours of the morning.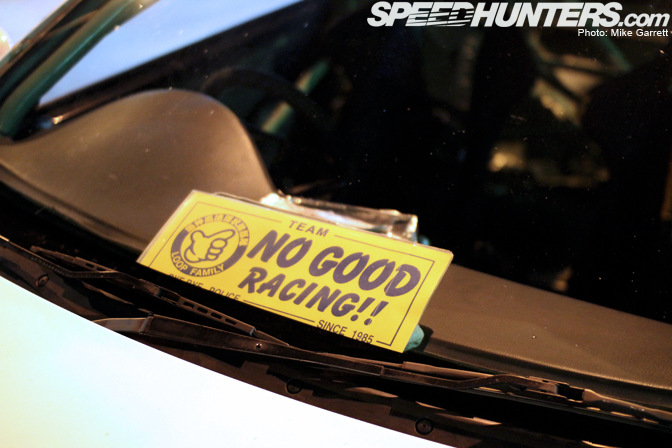 Ryuichi-san, the driver of the Civic told me that he has "retired" from Kanjo racing and only runs on the circuit now – but I'm not quite sure if I beleive him…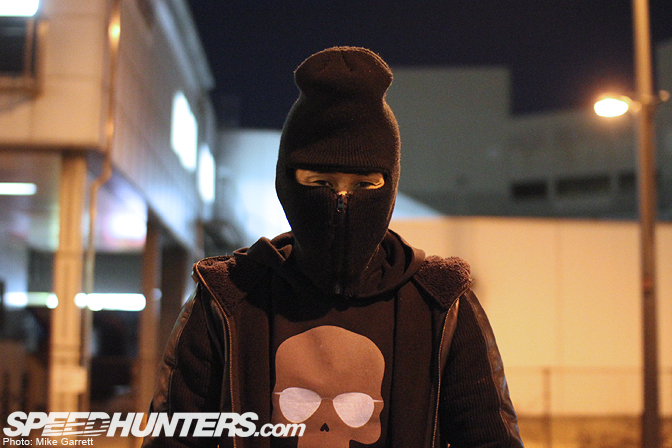 There's Ryuichi-san modeling the offical uniform of the Osaka Kanjo racer.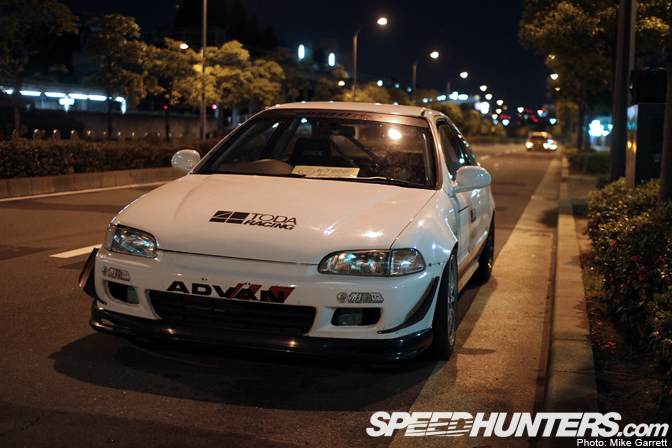 From the outside Ryuichi's EG6 looks a lot like the the Civics you'll see at circuit events across Japan…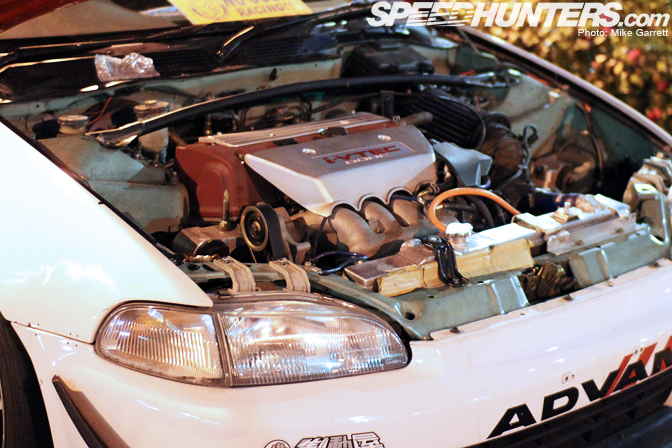 …but then he popped the hood and the car's EP3 Civic-sourced K20A motor swap was revealed.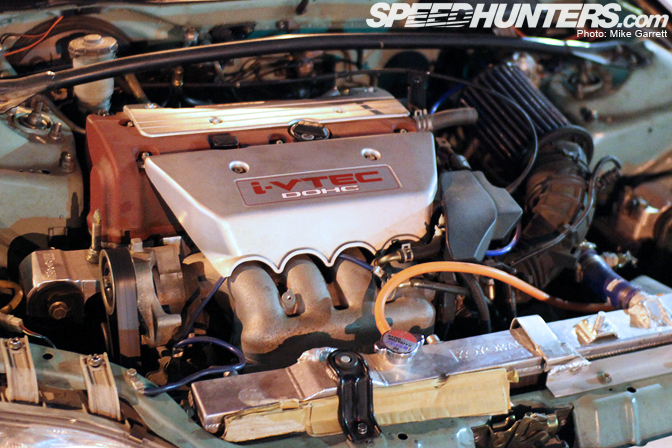 The K-swap into older Civics is pretty common in the USA, but it's not something you see often in Japan. From what I saw, the K20 moved the car very well.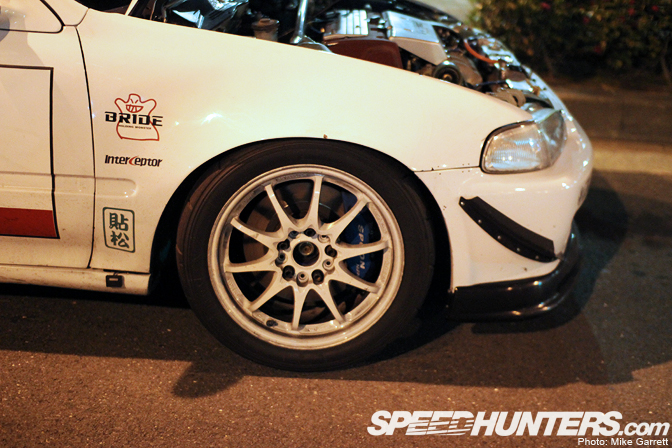 Elsewhere, you can spot wide 16″ five lug Volk CE28NS with Spoon brakes up front…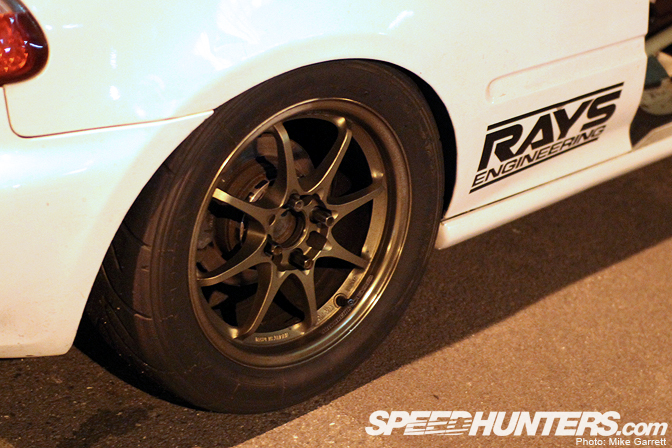 …meanwhile the rear still has a standard four-lug setup with 15″ CE28Ns.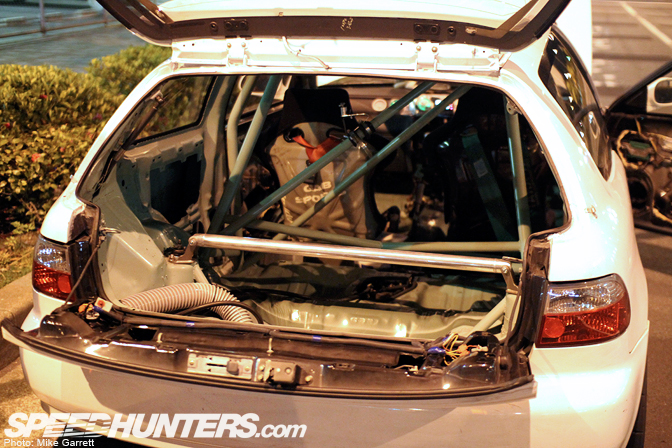 The interior is stripped down to the essentials. Probably not the most comfortable place to be, but Ryuichi seemed to have no problem driving the car around on the street.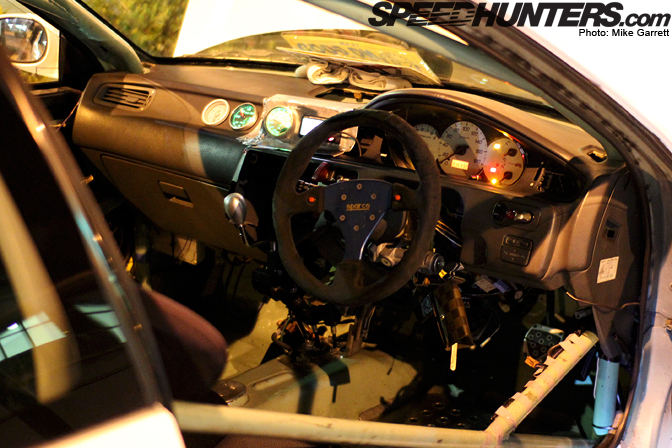 Ryuichi's office. Love the shifter location.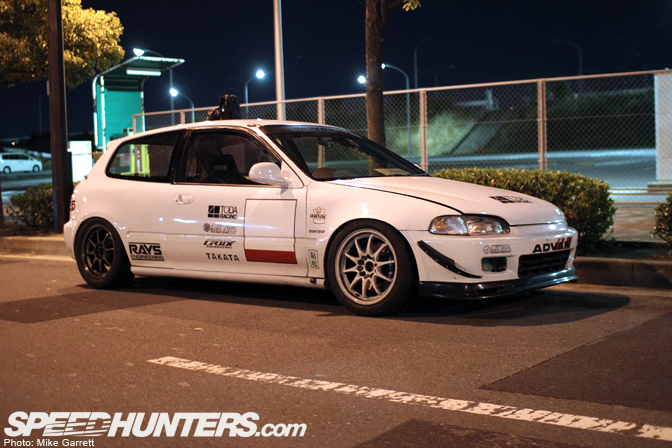 Not long after I shot these photos I was watching this Civic head off into the Osaka night, bound for the good old Kanjo loop.
Surely Ryuichi-san was just heading home right? After all he's retired. Isn't he?
-Mike Garrett