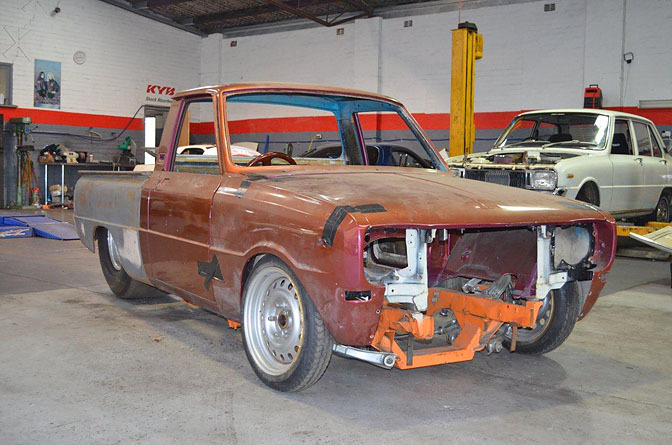 Do you guys remember the crazy Mr. Rota Mazda R100 we featured back in 2010? Well it seems Johnny at JC Racing has just embarked on a crazy new project and the coolest thing about it is that he is building it for his wife Lisa! Once completed the little Mazda 1000 Ute you see here will be shooting down the quarter mile alongside Mr. Rota which is currently the fastest 1/4 Chassis R100 in the world with a blistering fast 7.6 sec pass.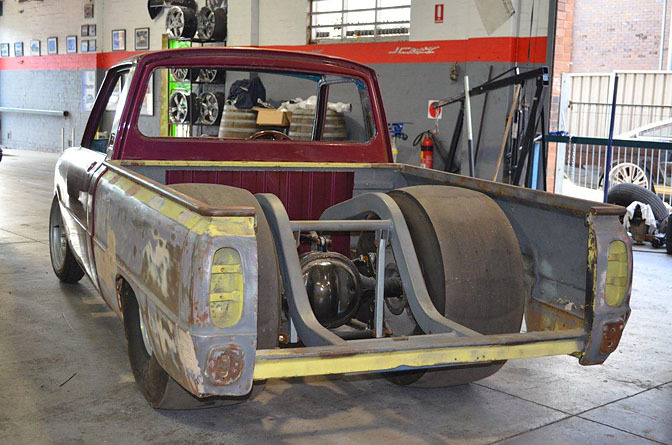 The little pick up is currently in the first few stages of the transformation into dedicated quarter mile monster, with the chassis having almost been completed.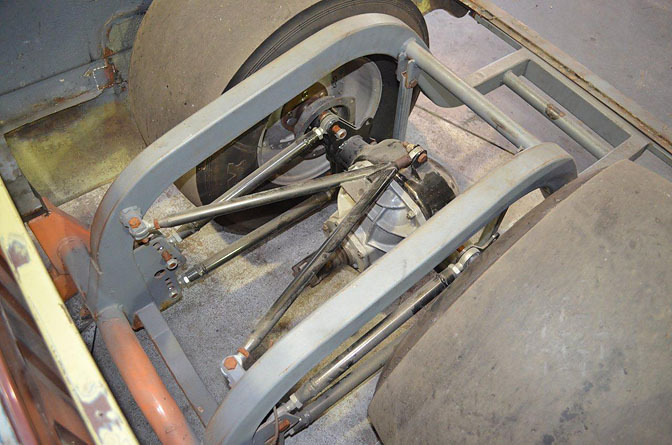 As you can see here most of the space inside the loading bed of the 1000 has been taken up by the custom fabricated 4-link rear end, differential housing and the massive drag wheels and tires.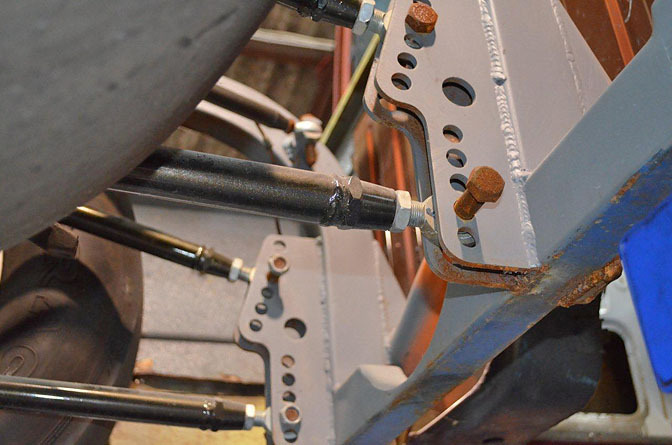 Each of the four rear linkages can be bolted onto five preset mounting points, there to give some adjustability in the set up.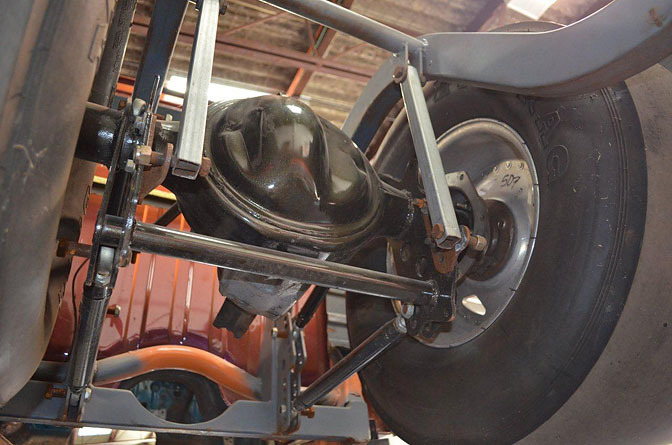 Here is a closer look at the 9-inch differential, which is running a Strange pinion and support as well as chrome moly 31-spline axles.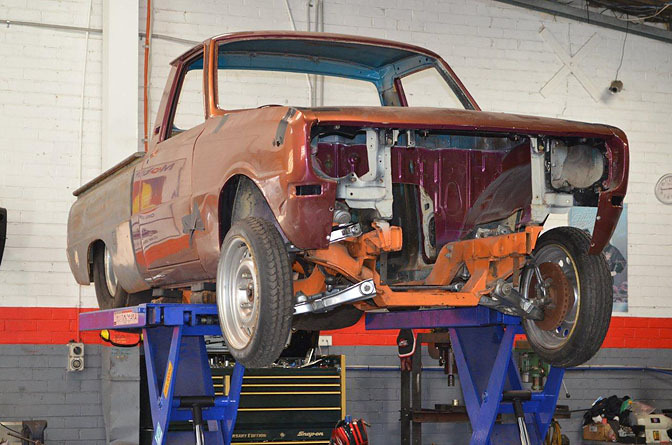 Looking at the Ute from the front end you can see that Johnny has been busy fabricating and prepping the front subframe…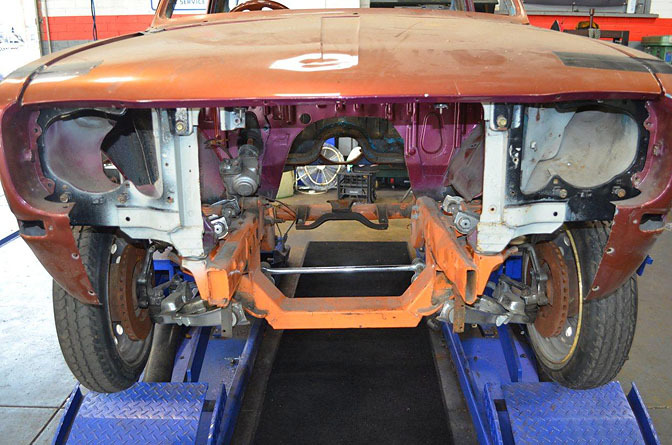 …where the custom-built 13B twin-rotor engine will dropped onto.  Lisa still doesn't know what kind of power figures the final set-up will have but the rough first specs point to a very serious motor with peripheral ports, a GT45 turbocharger, twelve 1,700 cc/min injectors, MSD coils and twin Motec CDIs. Everything will be managed by a Microtech ECU.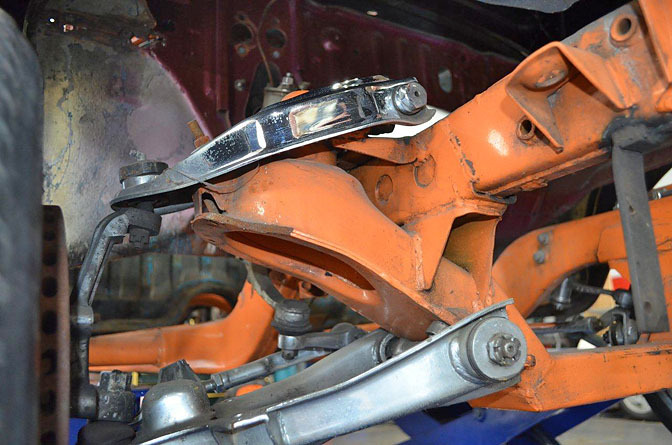 Quick detail of the front suspension arms. Strange coilovers will be fitted front and rear, while braking will be handled by Aerospace calipers and discs.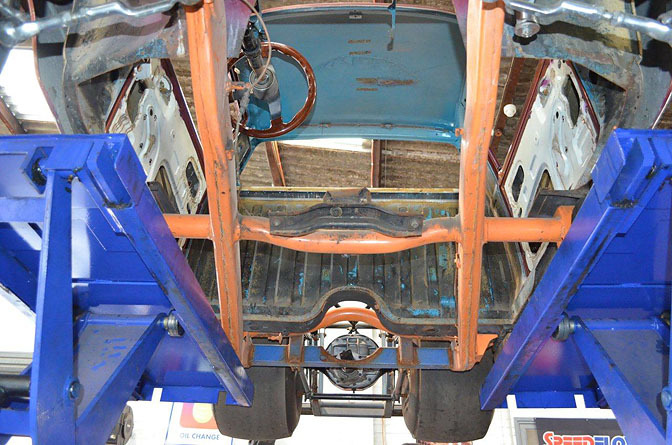 Looking up at the custom chassis rails, where the floor will be once it's all completed…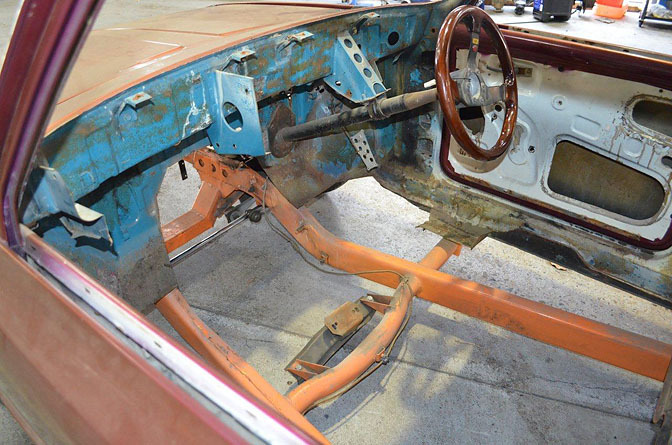 …is where the Liberty manual air shifter will be sitting. This will allow for some ballistic launces off the line…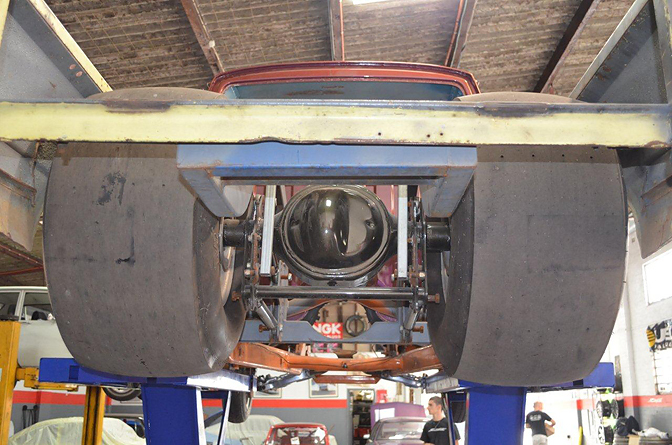 …sending the savage power of the Wankel to the rear wheels.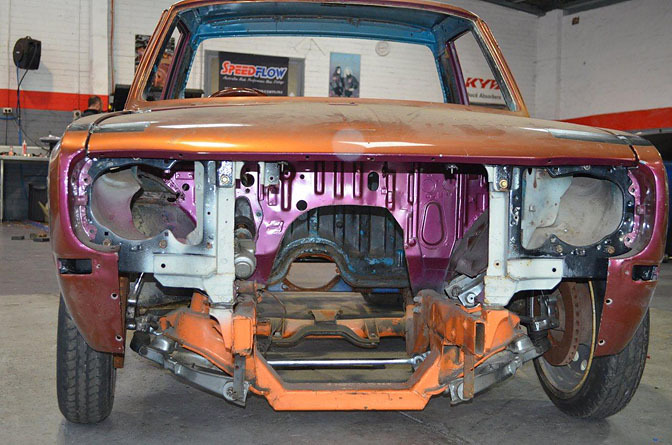 This is definitely a project we will have to revisit once it's done. In the meantime, while the Ute gets built, Lisa will be out practicing her launches in her other race car, a Mazda RX-2! 
Many thanks to Lisa Criticos for the pictures and info of this wild build!
-Dino Dalle Carbonare