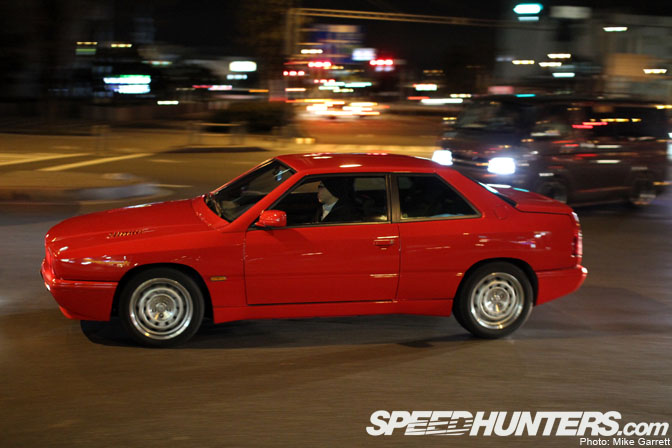 I thought I'd take a quick break from my JCCA New Year Meeting coverage to post some street sightings from the roads of Japan. I've been here for a week now, and whenever possible I've tried to bring my camera to grab photos of various cars I see rolling around.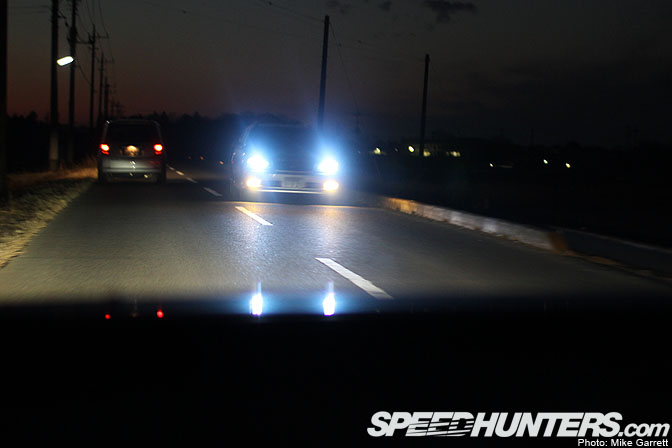 I'm sure I look pretty strange snapping photos of random cars all the time, but it's fun to see what sort of vehicles you see in Japan on a daily basis. With all of the great Japanese events we cover, it's easy to forget that just driving or walking around on the streets can be a thrill for car fans – especially if you are new to Japan.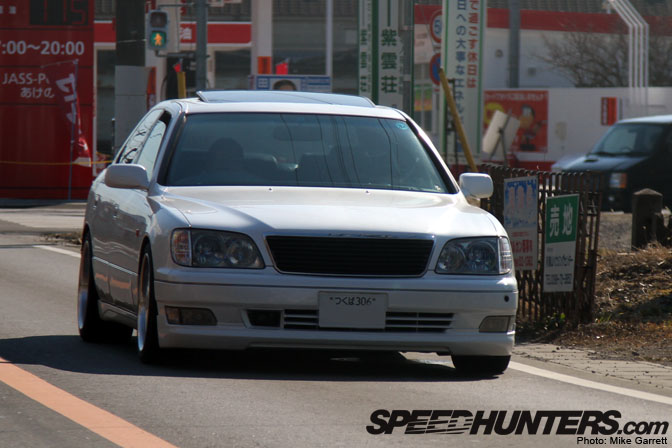 So far I've done some carspotting in small towns near my in-laws place in Ibaraki prefecture…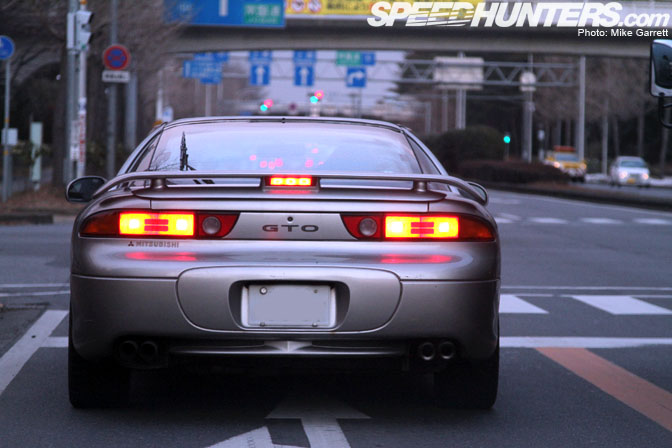 …as well as in Tsukuba City, where I found this mint Mitsubishi GTO cruising around.
I also did some carspotting while I was in Tokyo last weekend. This tough Benz was stopped in traffic in Akihabara.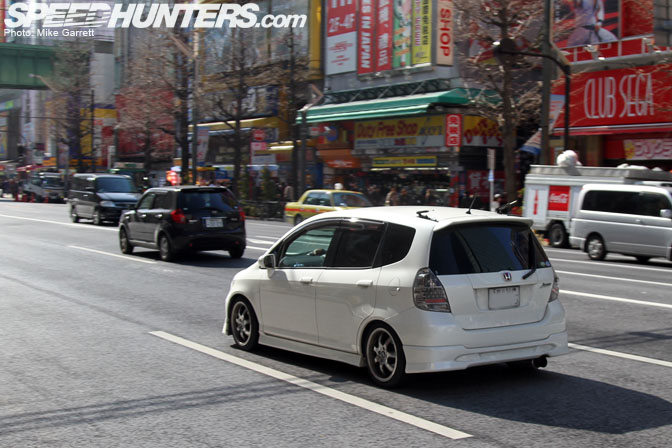 Akihabara is of course the "nerd capital" of Japan, with countless shops selling electronics, comics, games, and other more "questionable" things. I've also found that you see lots of cool cars in Akiba.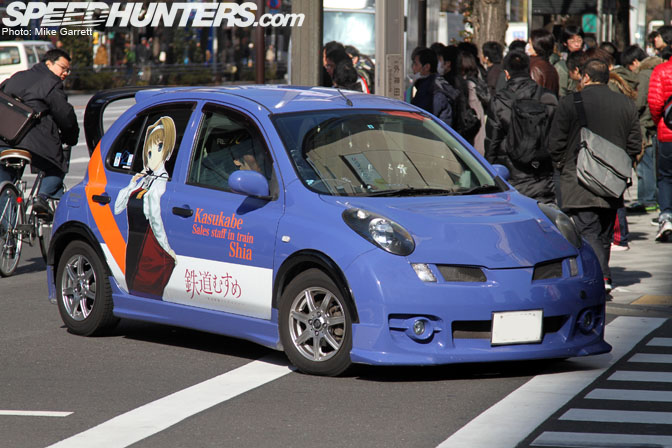 And yes, in case you were wondering there are still plenty of itasha on the streets of Akihabara.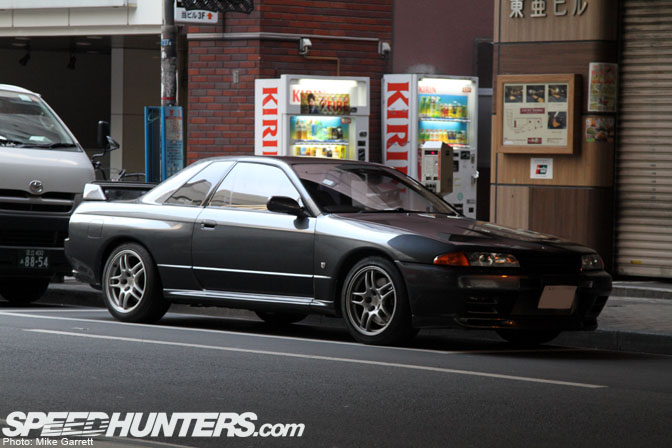 A very clean and original looking BNR32. The R33 wheels were the only modification I noticed.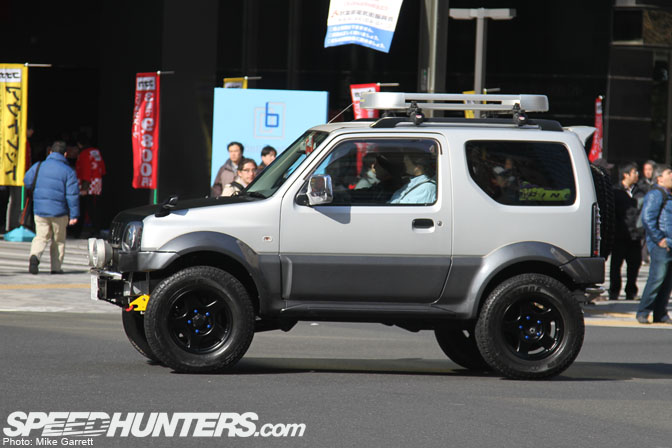 Anyone else dig kei class offroaders like the Suzuki Jimny?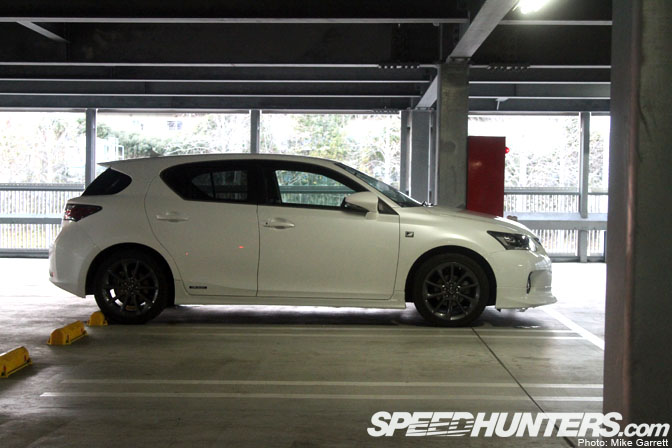 While doing some shopping at the mall in Tsukuba I spotted a Lexus CT200h equipped with the F-sport package.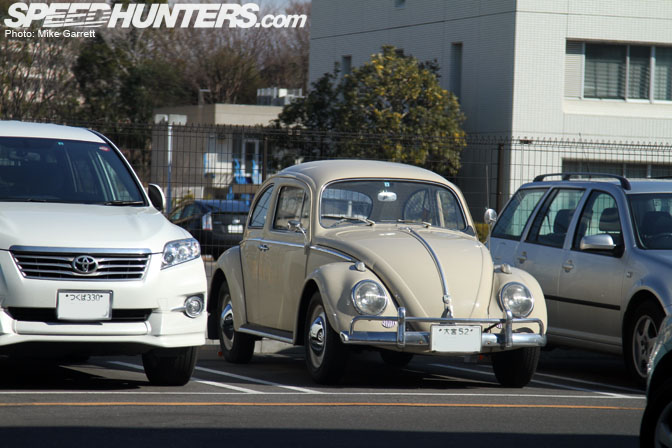 As well as a fully original aircooled Beetle.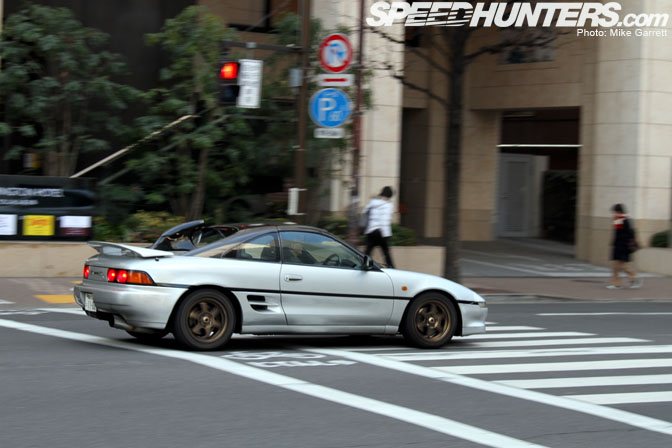 An SW20 MR2 hunts for a parking spot on the streets of Akihabara.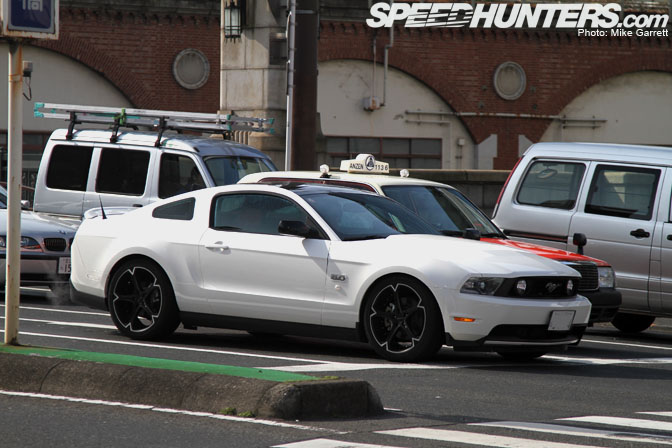 While American cars certainly aren't common on the streets of Japan, there are more than you might think. Here's a new 5.0 Mustang GT sitting in Tokyo traffic.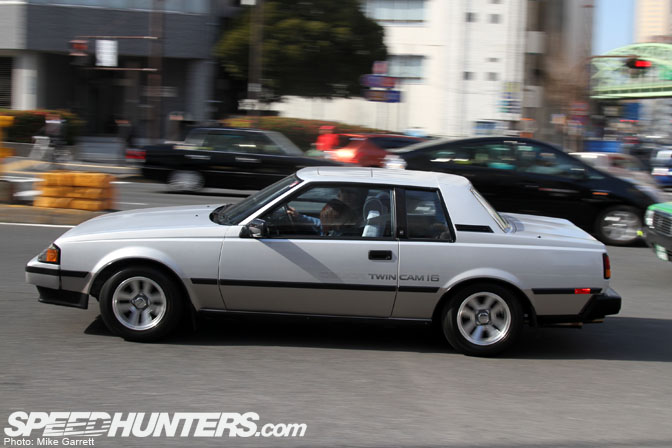 A couple minutes later this showroom condition Celica notchback drove by. It's so nice to see old cars like this still seeing daily use.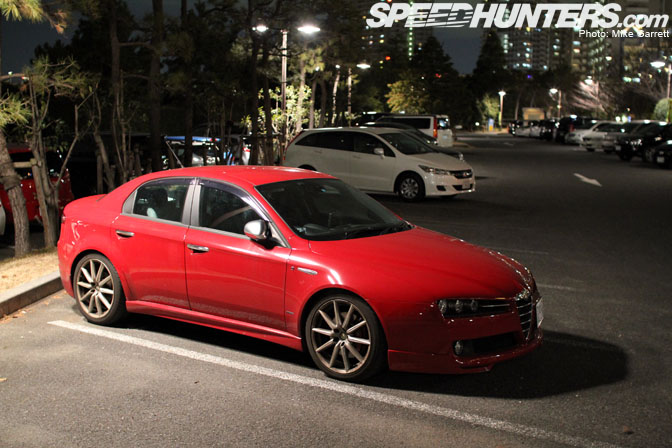 As an American, being in Japan always provides the opportunity to see cool European models that were never offered in the US. Alfa love.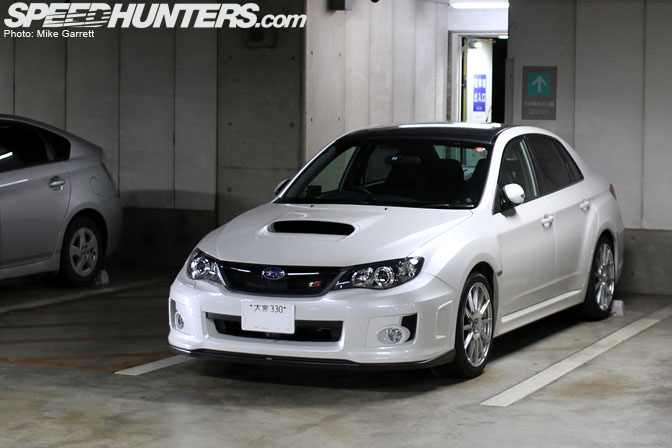 A four-door Impreza lurks in the garage.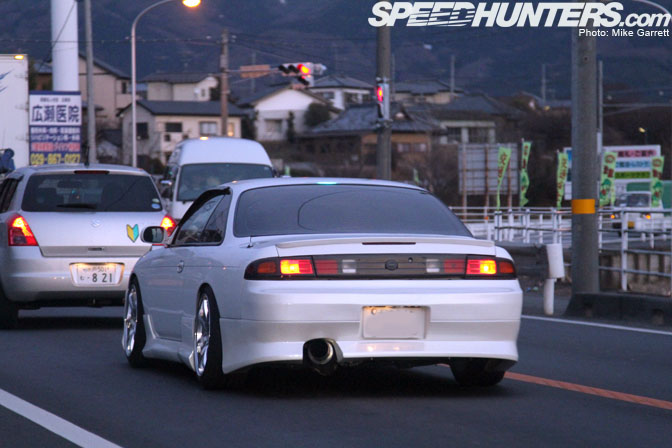 I heard the sound of this S14 long before I saw it.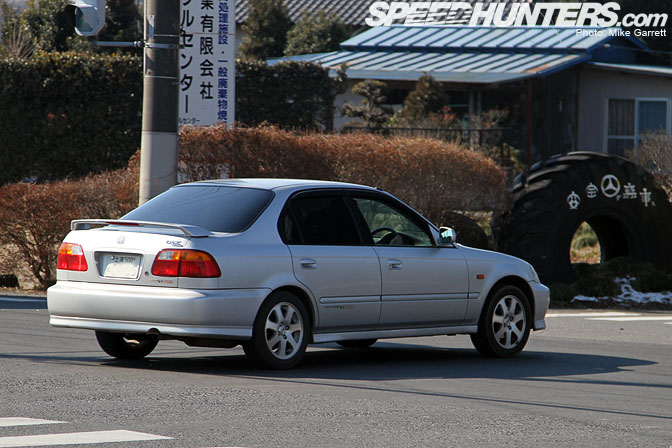 A Honda Civic Ferio Vi-RS – not something you see everyday. If Honda had decided to release a sedan version of the 99-00 CIvic Si in the US, it probably would have looked like this.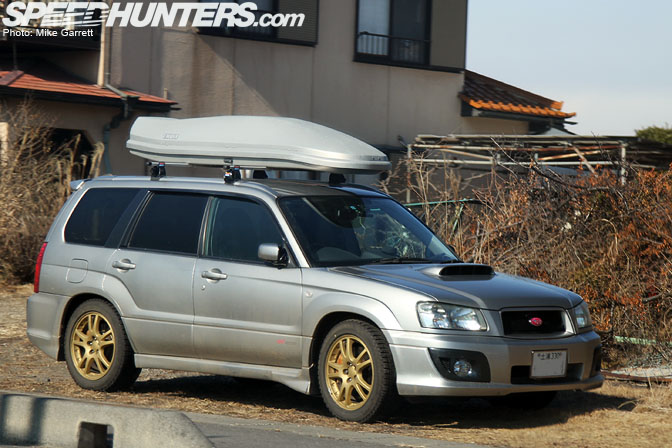 A Subaru Forester STI ready for the rugged outdoor life.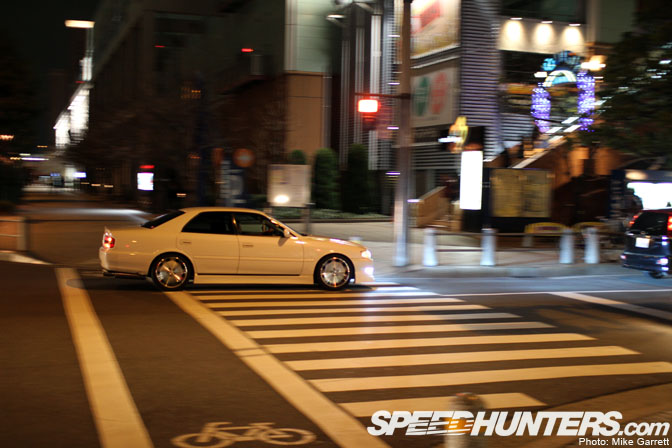 JZX100 Chaser in Odaiba.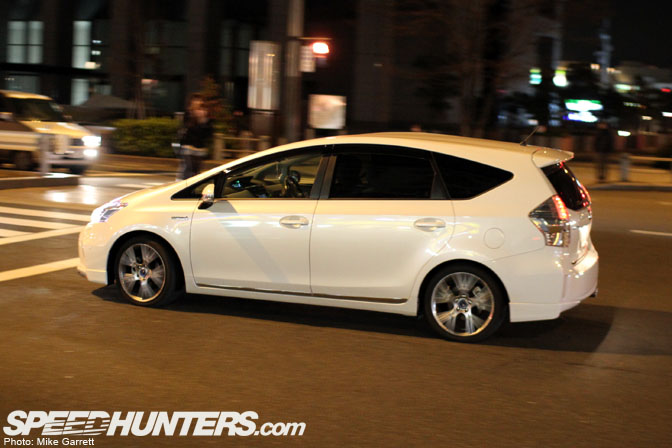 Japanese car buyers love the minivans, and they also love the Toyota Prius. Combine both and you have an instant recipe for sales success.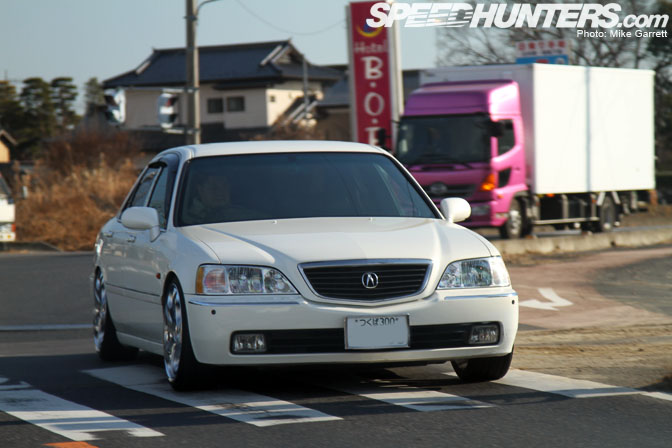 A Honda Legend re-badged as an Acura RL for added luxury cred.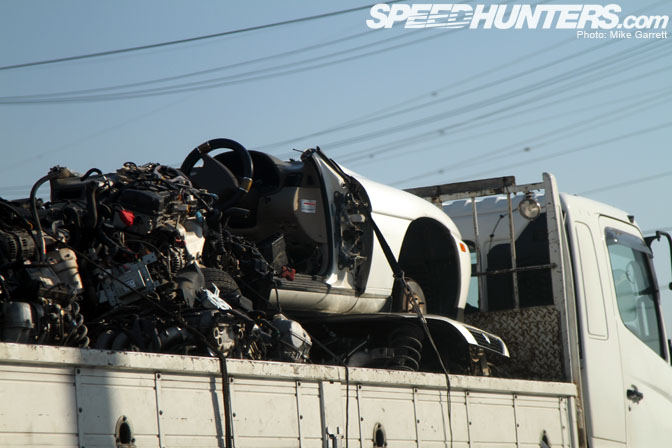 Do half-car sightings count? While driving around the other day I spotted a junk transporter loaded up with an entire front clip from a Toyota Soarer.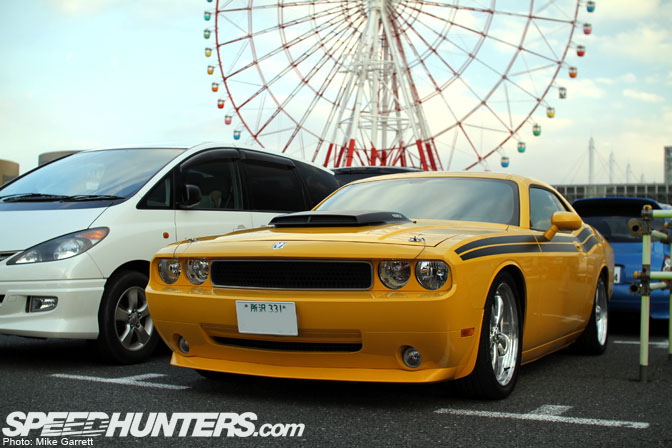 While heading to Toyota Megaweb in Odaiba I spotted a newer Dodge Challenger R/T in the parking lot.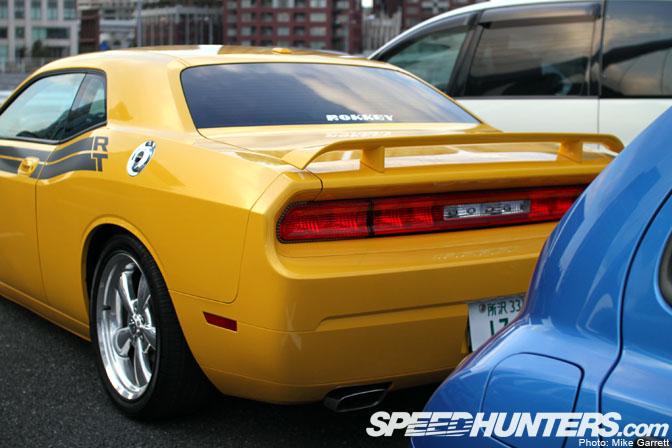 A big Muscle Car like this is not cheap to buy or operate in Japan, but once you see it parked in a lot full of minivans and hatchbacks you can see where the appeal comes from.
That will do it for now. Hopefully I'll find some more cool machines out and about for my next episode of Japan car spotting.
-Mike Garrett