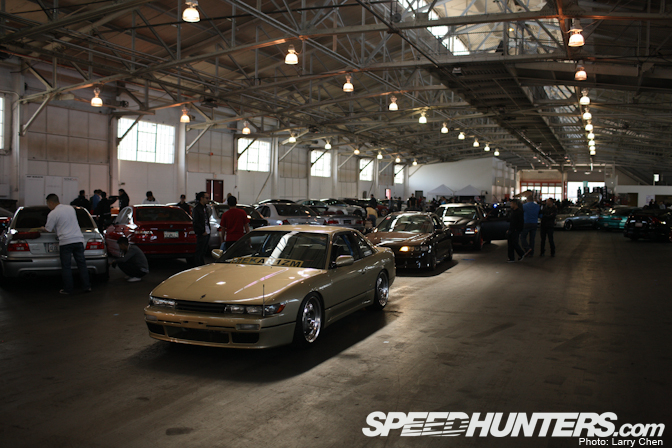 Wekfest was unlike any car show I have ever been to and was an amazing experience that I'll never forget. This definitely goes down as one of those events you speedhunters out there need to check out at least once in your lifetime. It was great to see such a unique blend of beautiful cars all at one location.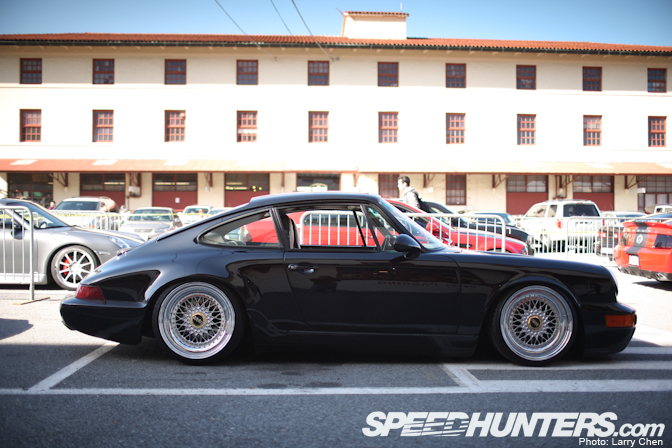 I really liked that most of these cars were street driven, and the owners have no problem driving them to the show. There must have been at least 15 top end show cars that passed me, during my 400 mile drive from Los Angeles to San Francisco the night before the event. Linhbergh and I kept our hankies in our shirt pockets as we would drool non-stop for the next few hours.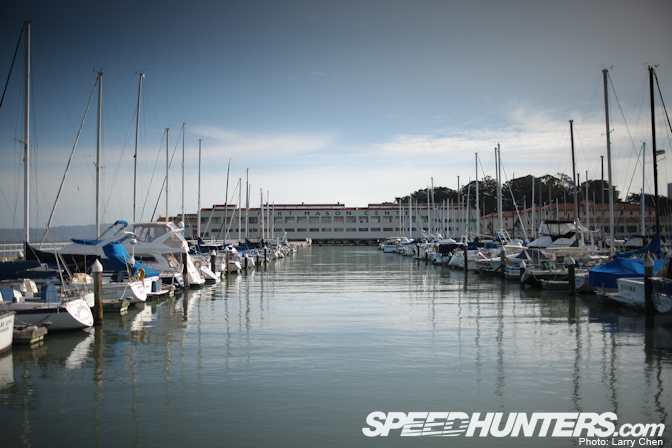 The event was held at the Fort Mason Center, which was just a few miles away from the famous pier 39.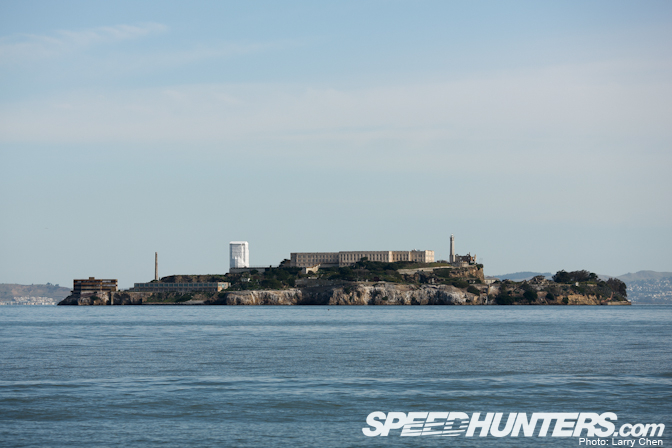 It was also very close to Alcatraz Island. If I was in shape I could swim there, it was just that close.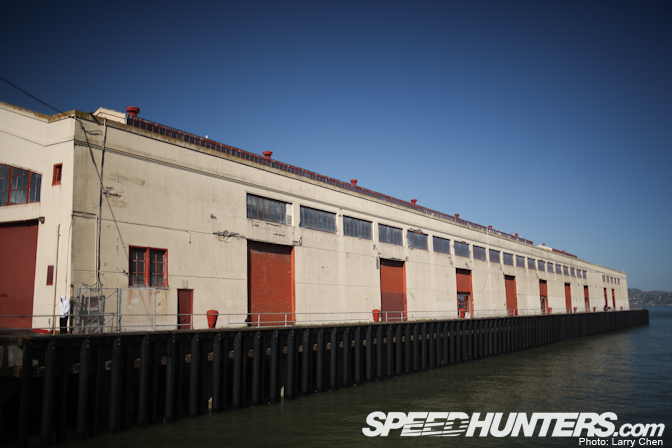 Here is the main hall. It was a giant warehouse on a tiny pier. This location looked like it was meant to house millions of pounds of fresh fish.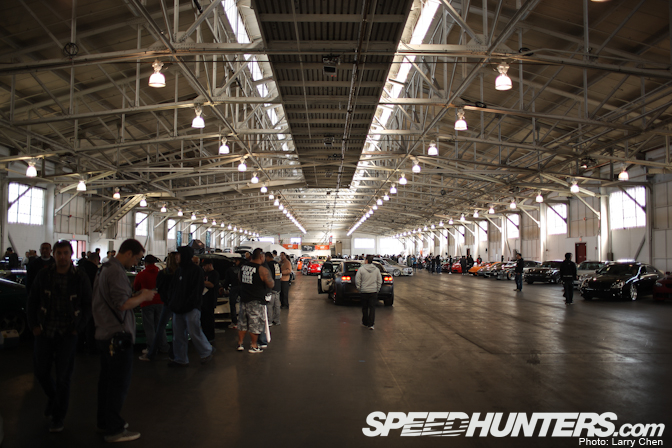 The acoustics on the inside were great. While the cars rolled in they supplied a symphony of different revving motors. One second you'd find the burly note of a Z06, and the next you hear the "braping" of an FD RX-7.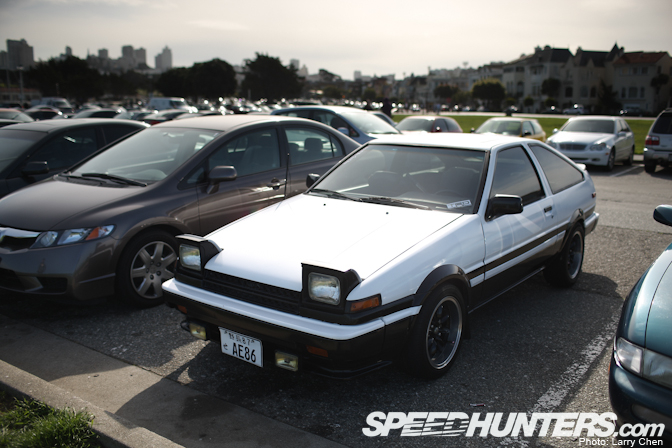 There was no parking to be found for 2 square miles and were tuned imports and domestic super cars as far as the eye can see. I parked a gruelling 30 minutes walking distance away, because of the sheer amount of people attending the show.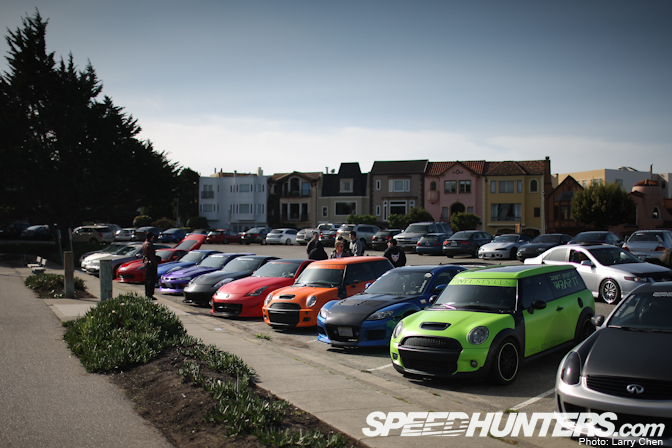 All the colors of the rainbow and then some! This was sort of a staging area for cars waiting to get on the show floor.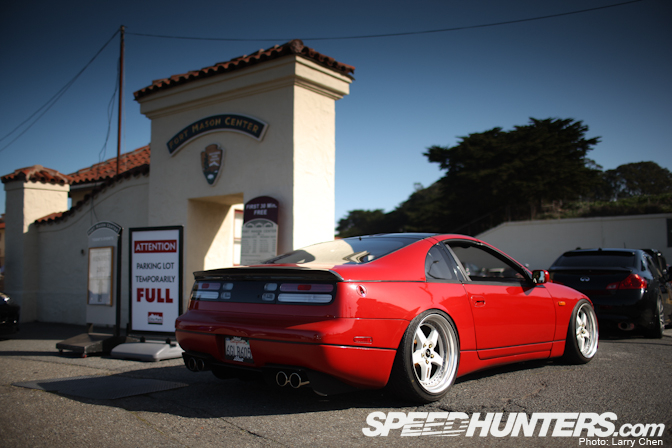 We arrived 4 hours before the gates would open to the public. It was bumper to bumper traffic on the way in.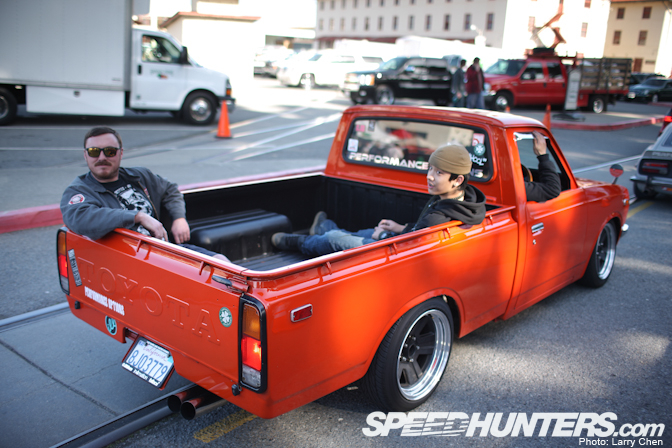 We saw some friends in line hitching a ride in this awesome old school Toyota pickup. They offered us a ride but we declined, as it would have been much faster if we were carried in by a family of tortoises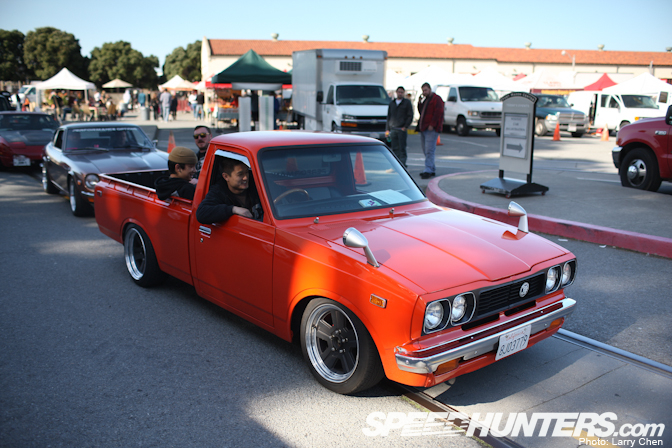 I am totally loving those fender mounted mirrors.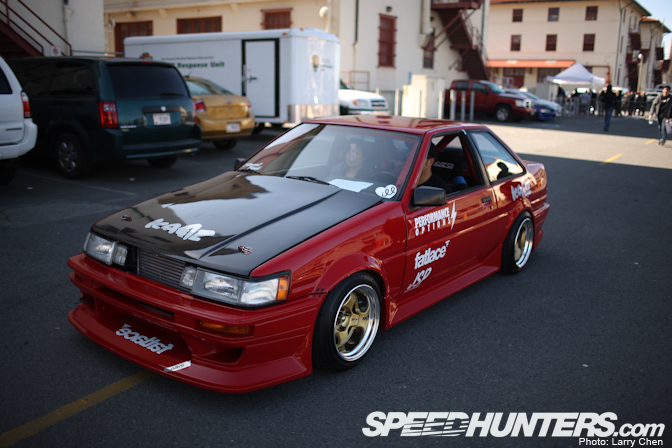 There were a fair share of AE86s, including this very clean one with a levin front end.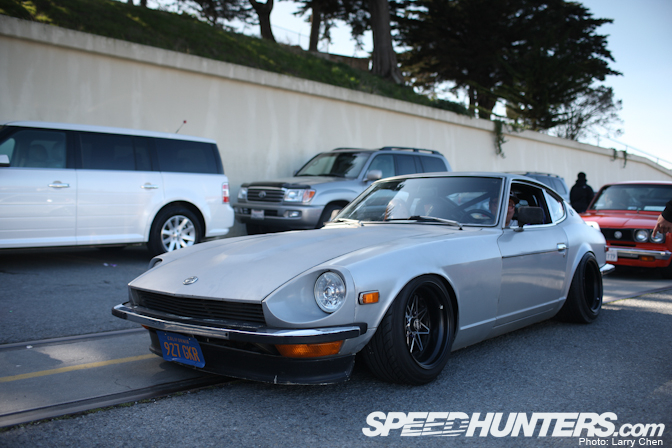 It seems like no California car show is complete without a Datsun 240z.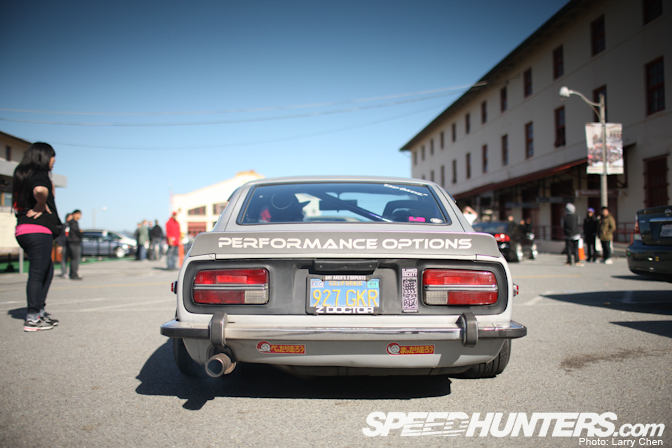 You guys may not know this but, both Mike Garrett and I have 240Zs. I will be posting about mine in the coming months.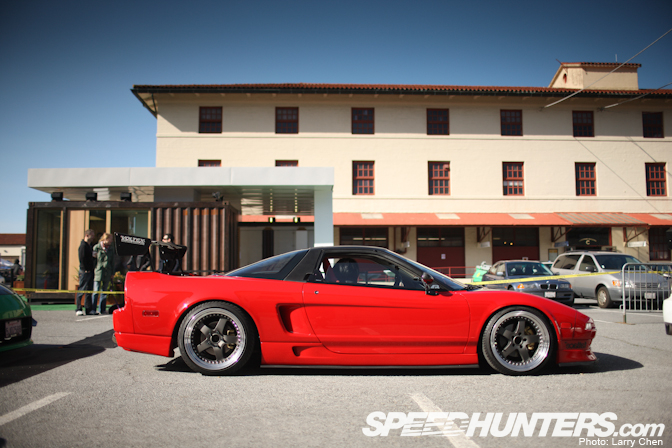 I have the tendency to stop whatever I am doing and stare at any Acura NSX that comes across my way. This was a great example why.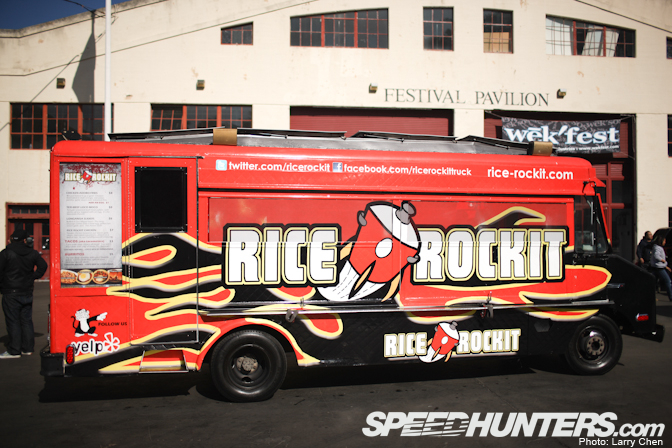 The organizers knew exactly what Wekfest fans need when it comes to food trucks.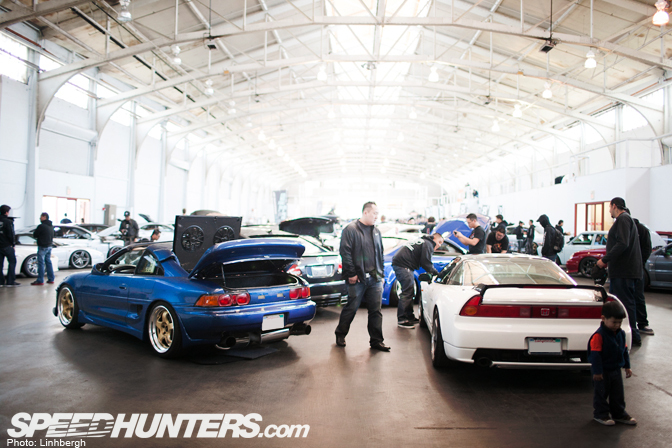 A sneak peak inside revealed organizers frantically helping to park cars just inches apart from each other.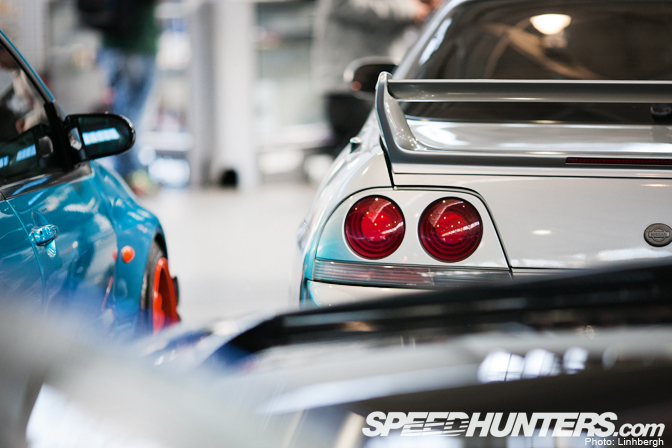 The show cars were parked so closely that you could not fit a Honda Ruckus between them.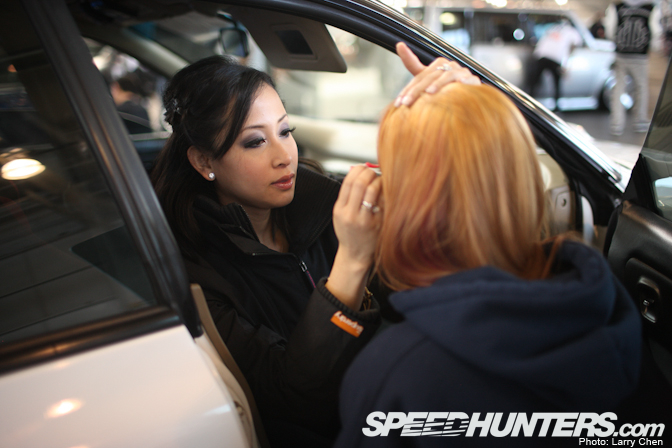 As the show came closer to opening, the import models got ready for hours of hover-hand action…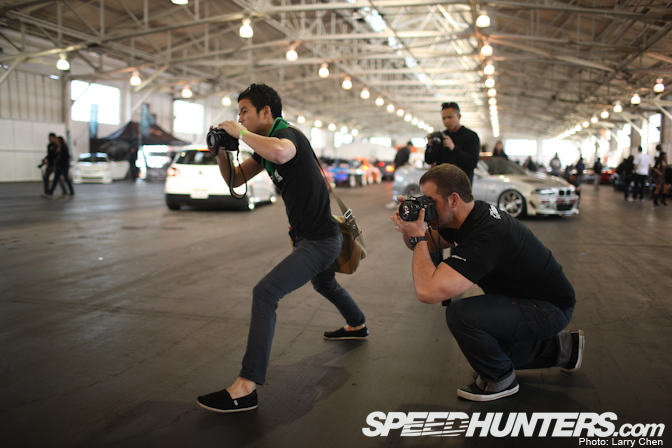 …while photographers from all over the world got as many shots in as possible. There was barely any room to breath once the place reached full capacity.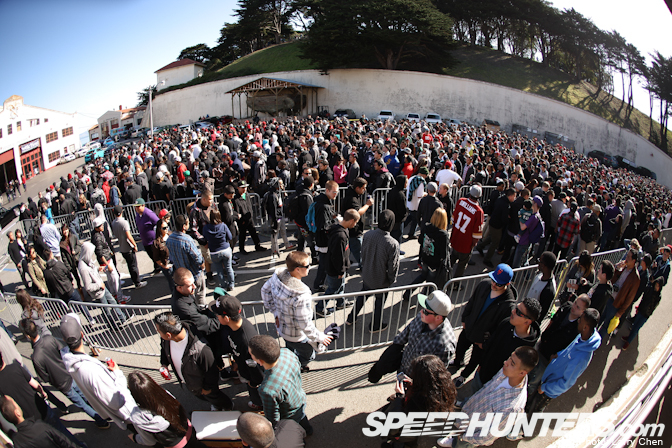 The crowd was getting restless as 1pm neared. I heard some fans stayed overnight just to get a good spot in line.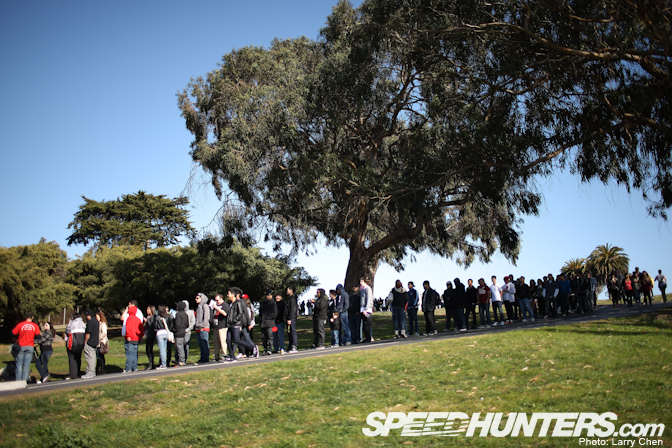 I met a few guys that arrived late who stood in line for more than 5 hours, just to get a glimpse of their favorite ground-scraping cars.
Stay tuned for part 2 where Linhbergh and I show you some of our favorites from the show.
Larry
(Photos by Larry and Linhbergh)
More from Larry on Speedhunters