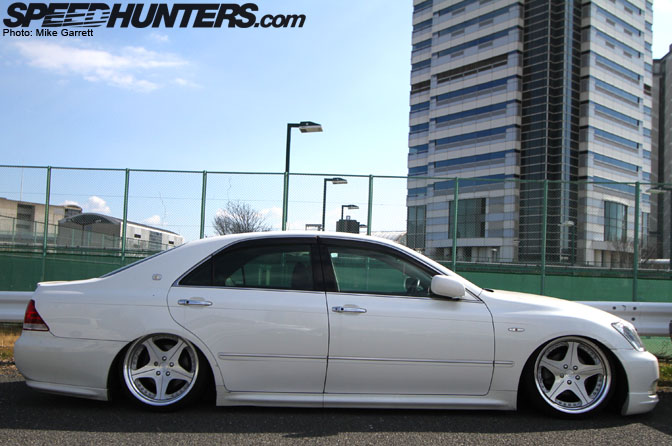 On Saturday afternoon I found myself wandering around a parking lot in Japan for the second time in as many weeks. Based on the number of people that were pouring through Intex Osaka to visit Auto Messe, I figured the parking lots would be full of cool and interesting vehicles to see.
It was an assumption that quickly proved to be correct.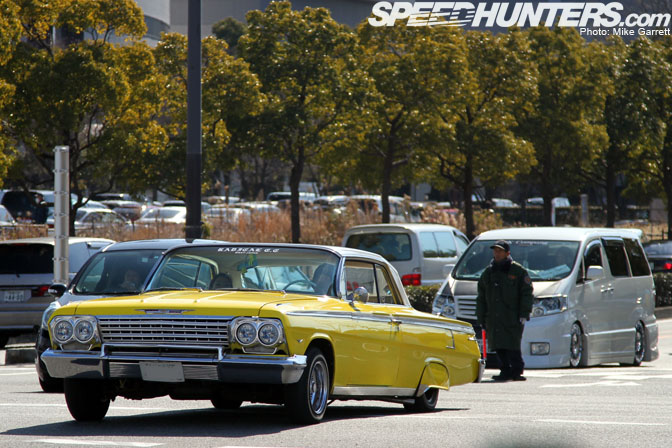 The roads and numerous parking lots that surrounded the show were overflowing with cars. With an event as big as Auto Messe, people from all sorts of automotive subcultures came out to enjoy the show.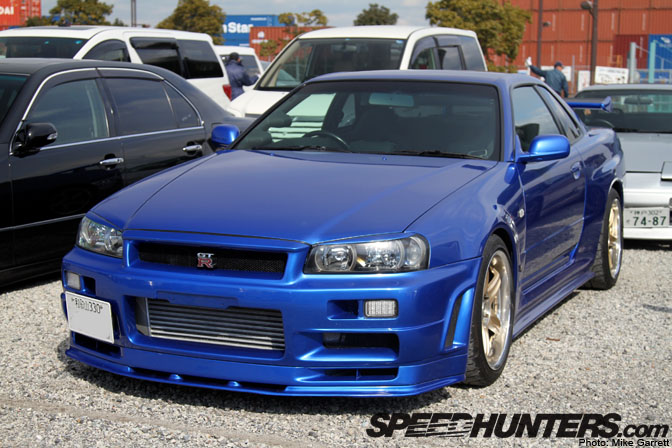 Sure it might be faster and easier to avoid the traffic and ride the train to Auto Messe, but that's not the same as cruising over in your pride and joy.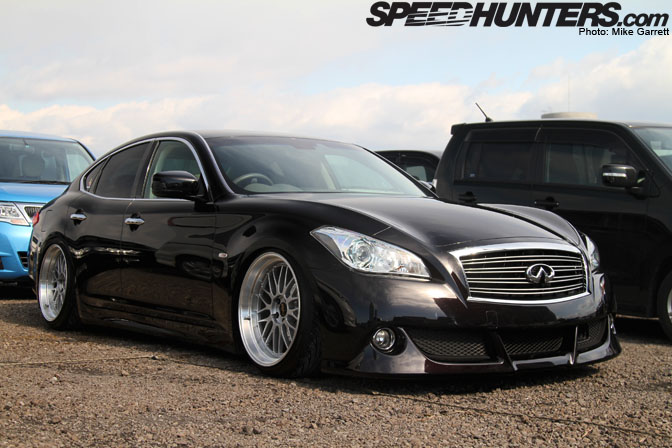 While I spotted all types of cars as I hiked around, it was made obviously clear that the people of the Kansai area have a strong affinity for VIP cars. Many of these VIP sedans would have looked right at home inside the halls of Auto Messe. This late model Nissan Fuga was one of those cars.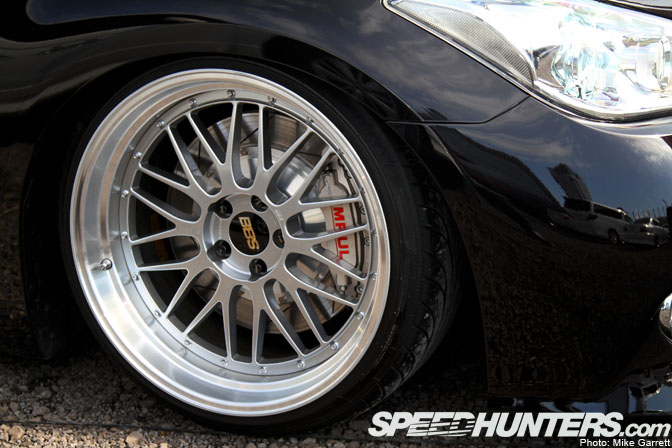 It was slammed over a set of BBS LMs for a timeless VIP look. Also note the enormous Impul brakes.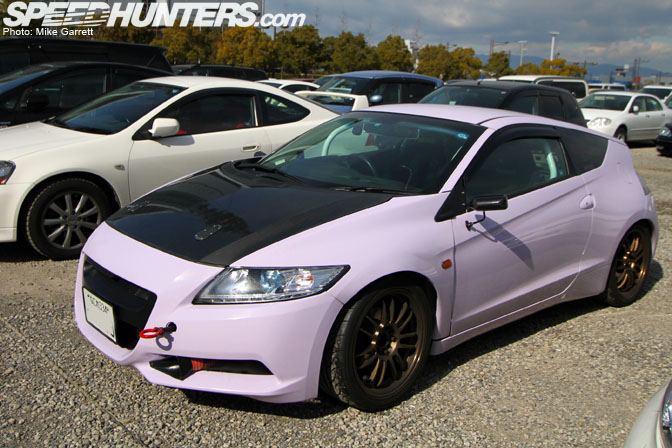 Yes that's a lavender Honda CR-Z, and one that sees lots of track use based on the roll cage, tow hook, and bumper intake.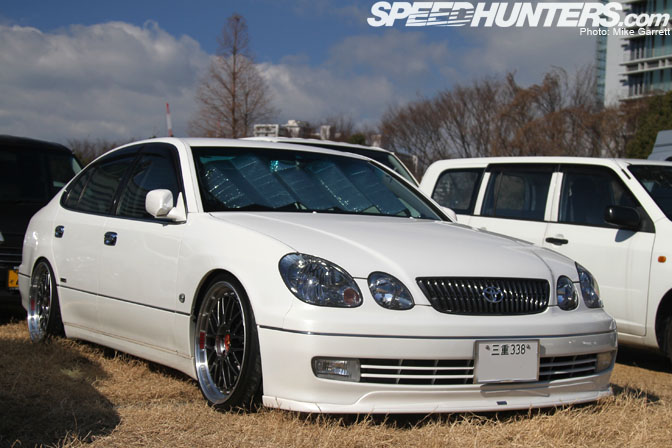 The good good old JZS161 Aristo is still a massively popular VIP platform. I counted dozens as I made my way around.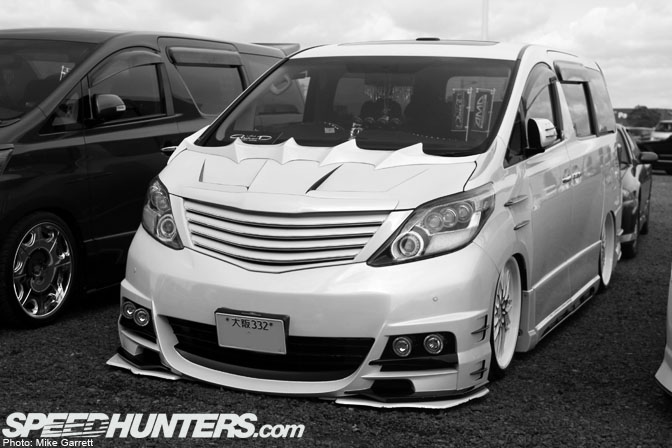 This kind of looks like something Batman might drive after he has a couple of kids…
How about a a Toyota MR-S Super GT replica? Looks like it's pretty well done.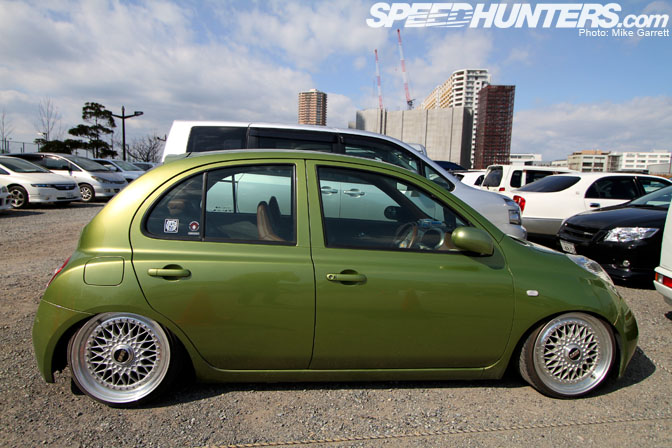 The European-influenced looks of the K12 Nissan March lend well to this sort of dress up style.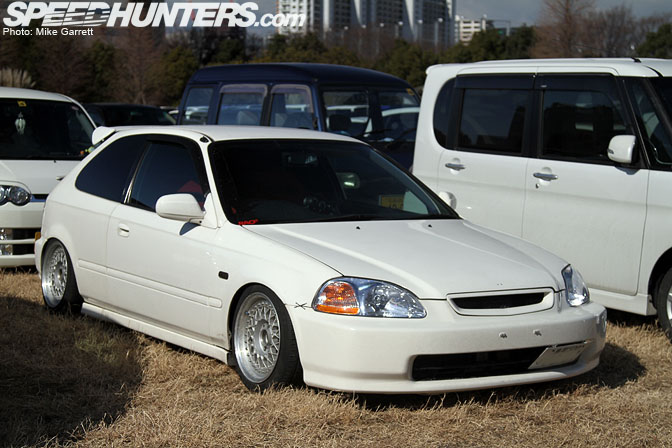 Of course there were lots of modified Honda street cars to be found. This is Osaka after all.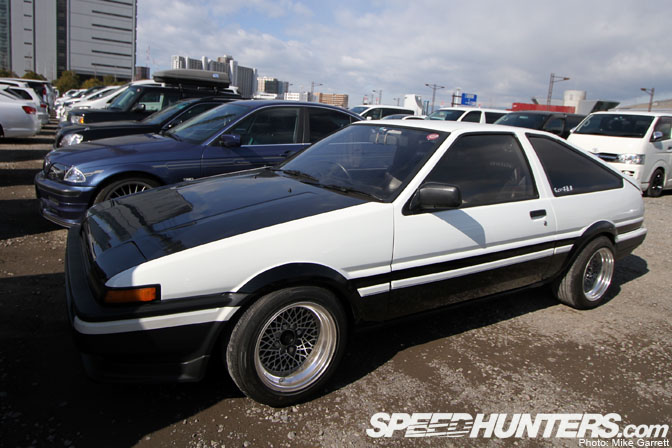 While I only spotted one AE86 inside of Osaka Auto Messe (the Up Garage D1 car), there were several to be seen in the parking lots.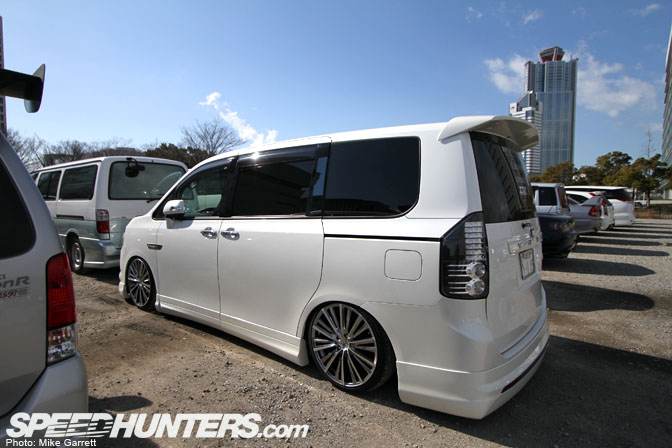 I love the simple, slightly boxy looks of JDM minivans like the Toyota Voxy.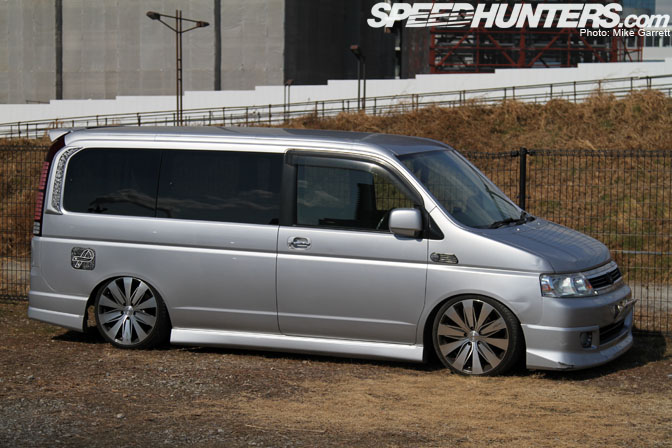 The same goes for the Honda Step Wgn. Besides being great candidates for dress up modification, these vans offer tons of interior space in a small package.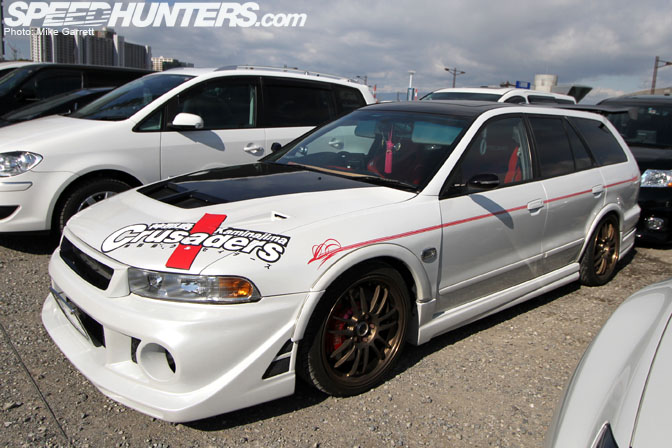 Here we have a Mitsubishi Legnum looking ready for business thanks to a set of Volk wheels, huge Endless brakes, and Recaro sets – among other things.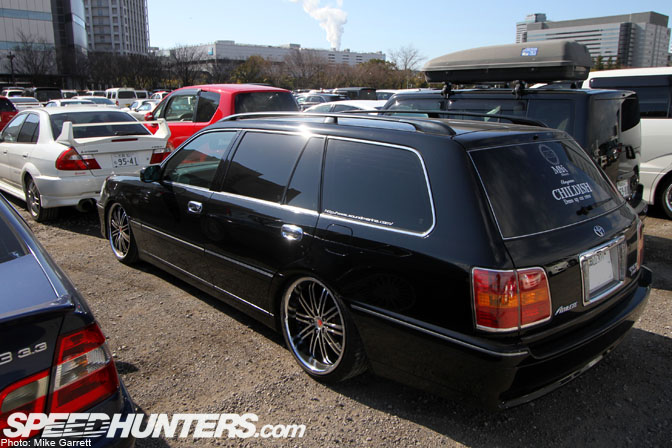 Still need a wagon but want more of a VIP feeling? The Crown Estate is your car.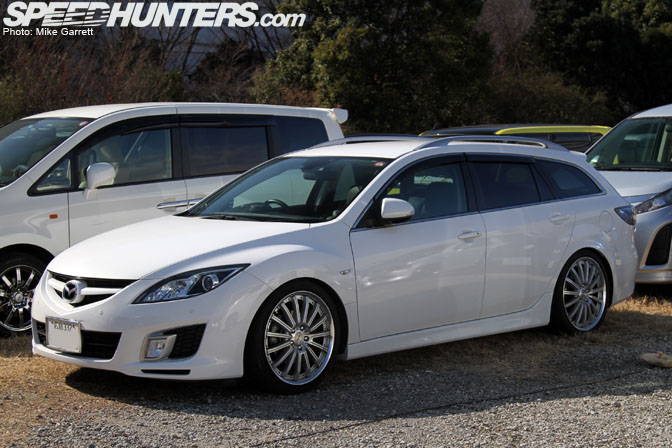 One more for the wagon fans – a Mazda Atenza, also known as the Mazda6 in other markets.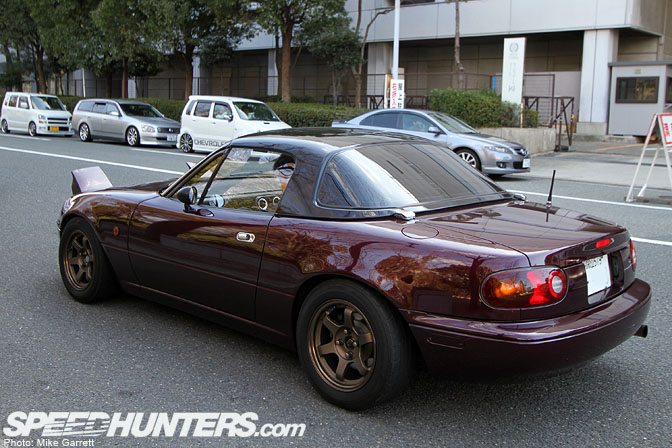 There's never a bad time for a Roadster.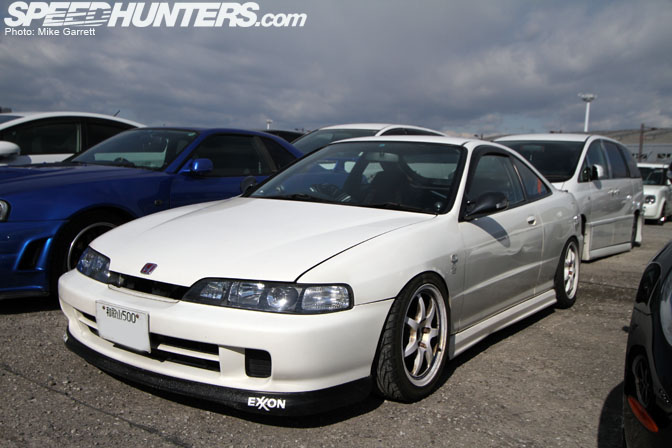 DC2 Integra. This one looks like it sees plenty of "spirited" use.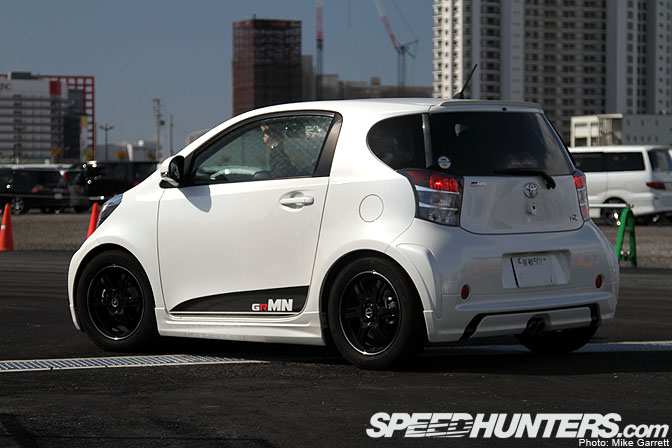 The Toyota iQ one small car – even by Japanese standards. I spotted a few modified examples while in Osaka.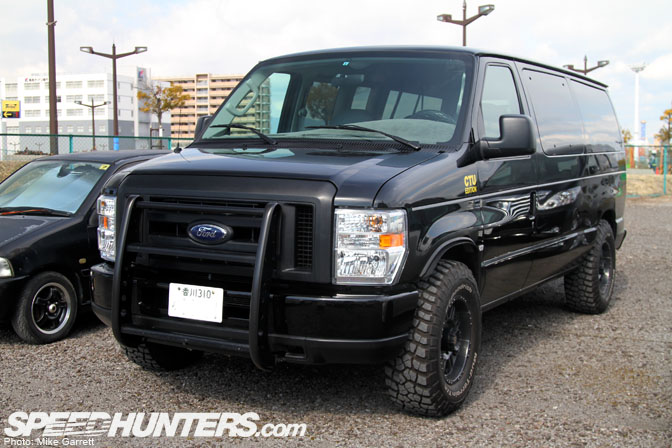 From small to giant. This lifted Ford van is something that would get plenty of looks even on American streets. Imagine what it's like in Japan.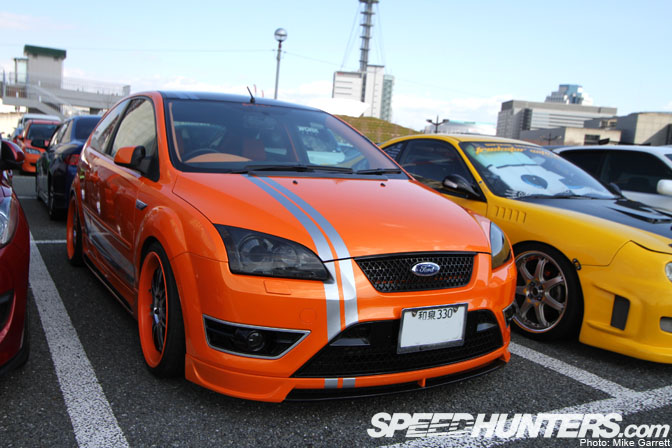 Another Ford of an entirely different variety…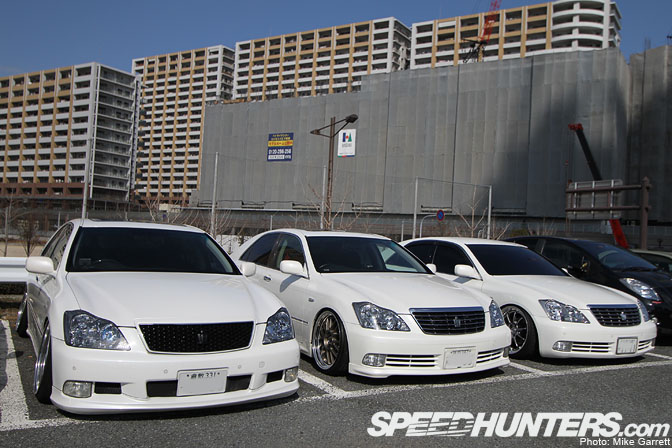 The one thing that's better than driving your own car to Auto Messe is coming with a few friends who own the same model.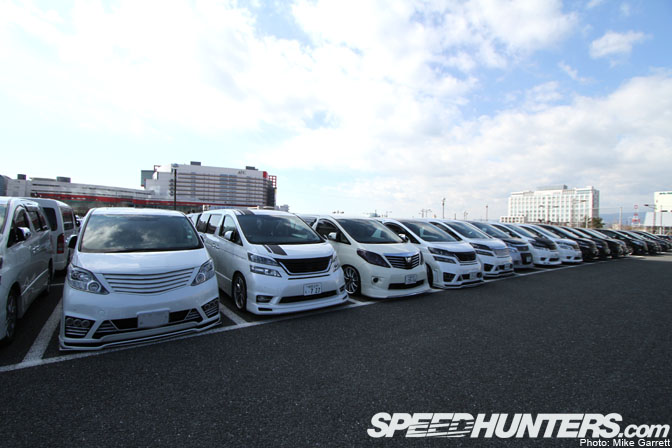 Or in some cases, a whole bunch of friends who own similar vehicles. I wonder how early these guys had to arrive to claim that many spots?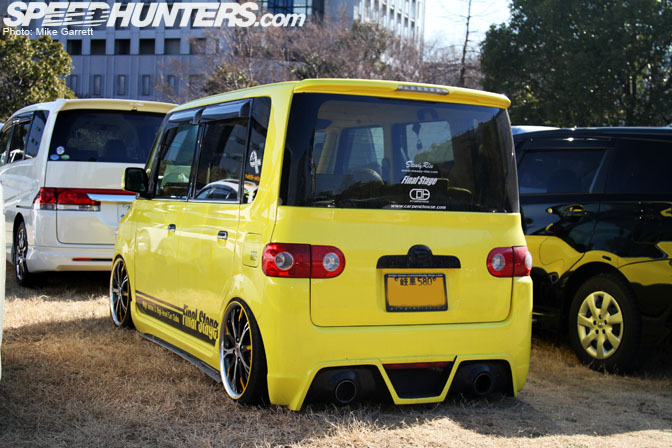 While many of Japan's automotive styles can be seen worldwide, custom kei cars are pretty uncommon outside of the homeland.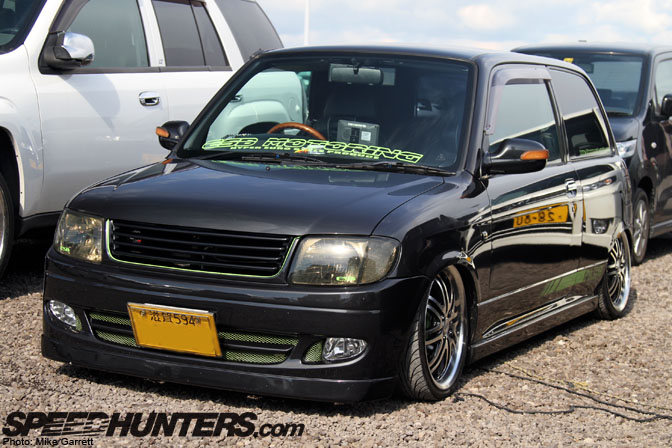 More lowdown kei style. Can you dig it?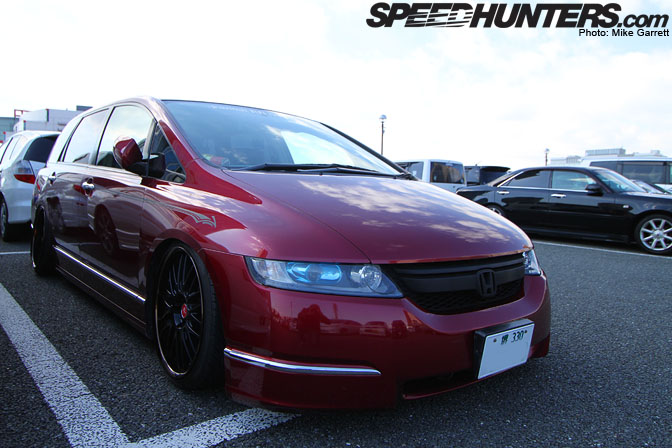 A perfect Odyssey.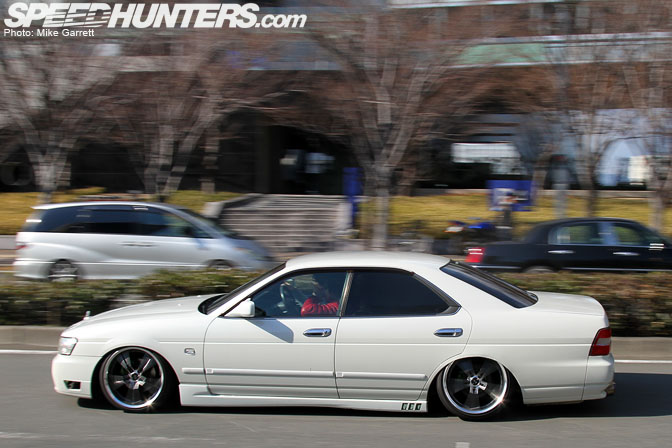 C35 Laurel tucking lots of rim as it rolls down the street. It's stuff like this that makes Osaka such a fun place to be.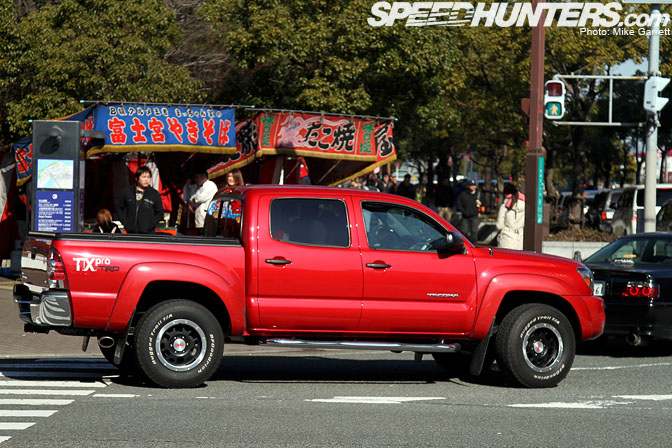 Elsewhere, I spotted a US market Toyota Tacoma pickup sitting in traffic. In California I probably wouldn't take a second glance at this, but it's strange to see one here. Toyota doesn't offer the Tacoma in Japan, but it can be had through private importers – at a significant cost. The owner obviously really wanted to drive this truck, and that's something you have to appreciate.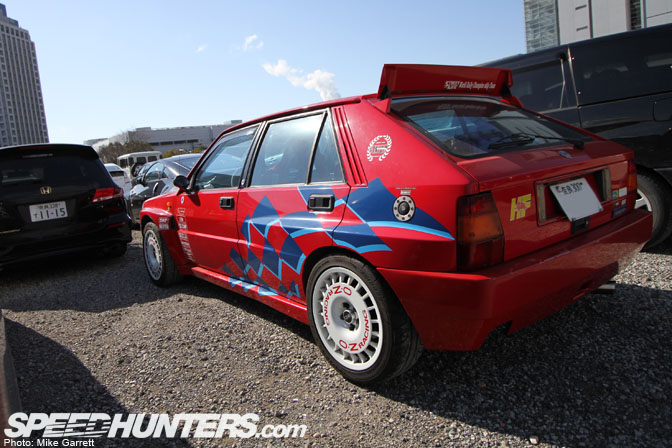 From a Toyota Truck to a Lancia Delta Integrale. Variety is indeed the spice of life.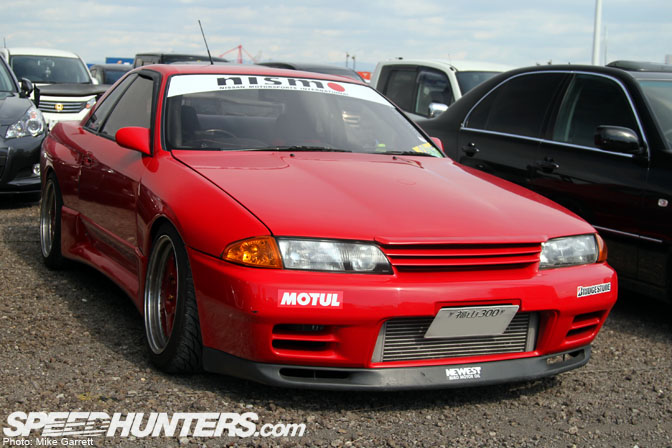 What's the harm in posting another GT-R?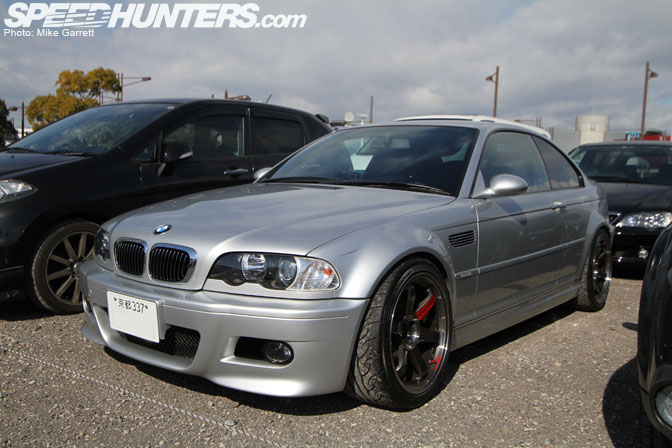 I'll wrap up with this E46 M3 equipped with TE37SLs.
There's more to share from the parking lots of Auto Messe, so expect to see that later in the week.
-Mike Garrett