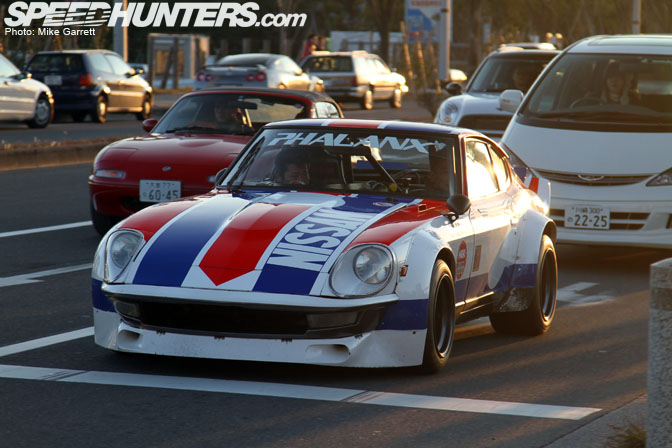 By the time I'd finished walking Sunday's JCCA New Year Meeting and the surrounding parking lots it was pretty late. The sun was beginning to go down and the event was wrapping up. That of course means there was a seemingly endless stream of vintage cars heading home. Naturally, I decided to pull out the camera do some more shooting.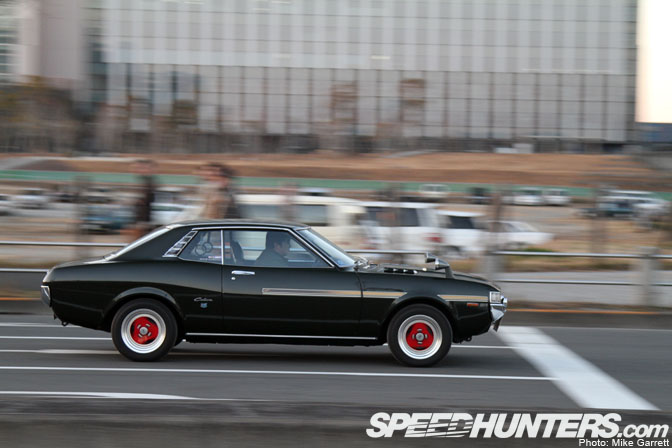 This was the perfect opportunity to see the cars without the New Year Meeting's crowds – and to hear their sweet sounds as well.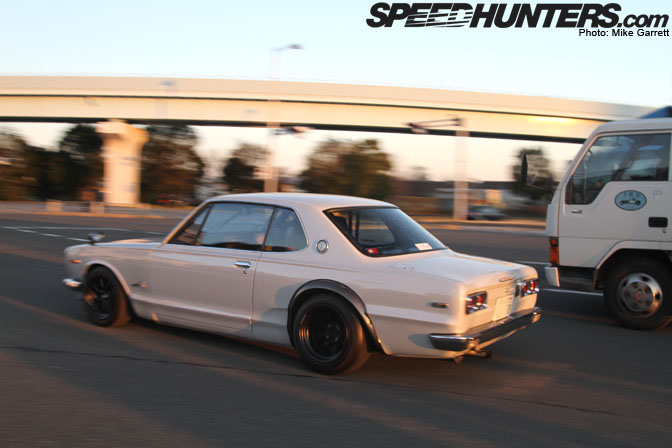 By the end of the day I had the sound of sidedraft induction and the Nissan L-series etched in my head.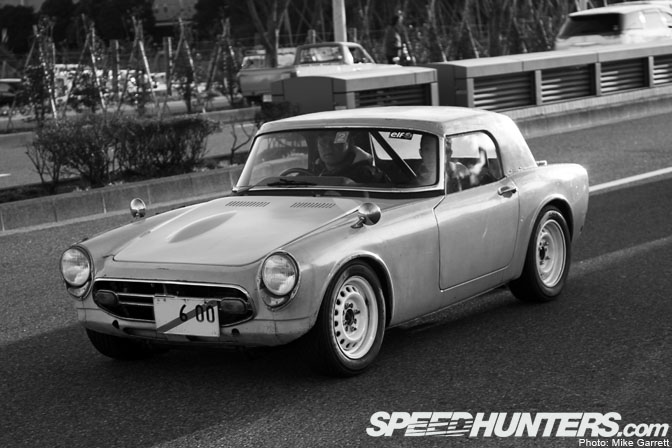 A lot of the cars take on entirely different personality when you see them rolling down the street, like this Honda S600.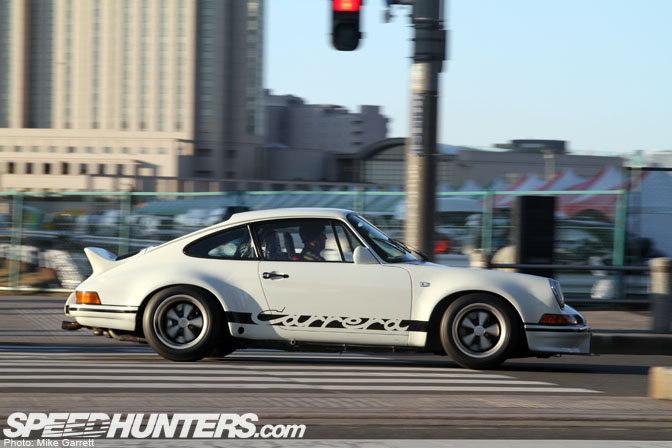 Wide and beautiful was this 911.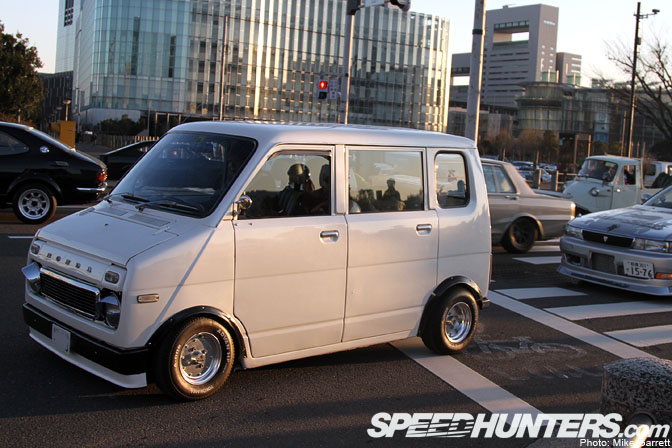 From a Porsche to a Honda Life Step Van dropped on SSR Mk.1s. All is good in the world.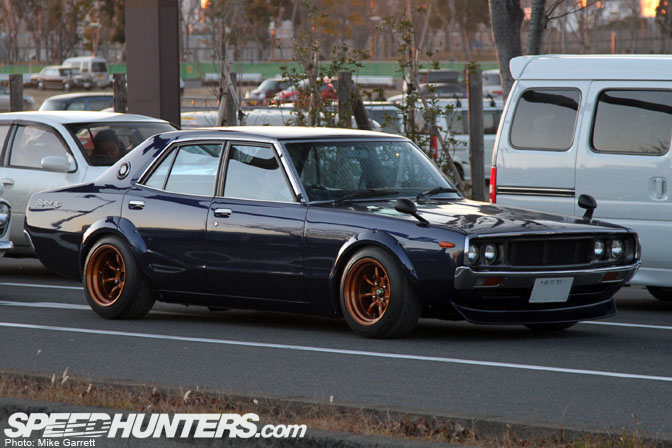 There are so many ways you can go about building a car like a Yonmeri Skyline. This no-nonsense version has cut fender lines with flares and grippy rubber.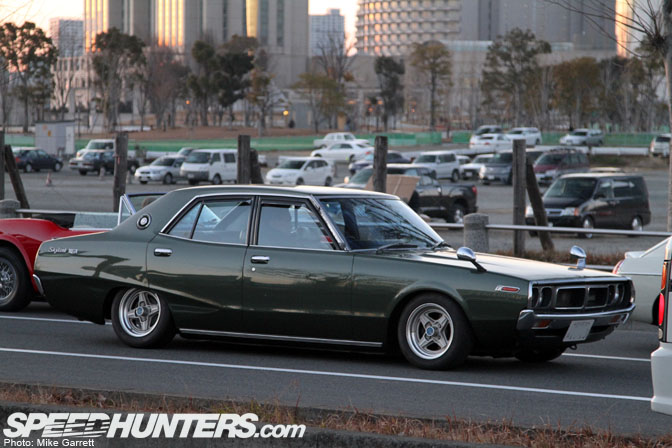 And a stock body version of the same car for comparison's sake. Each is cool in it's own way.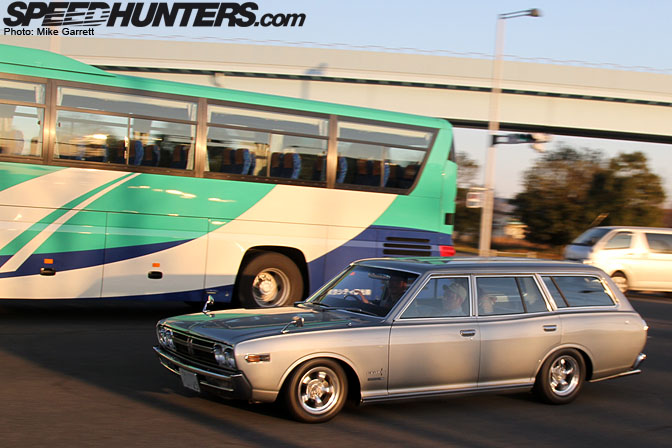 A Nissan Cedric Wagon does a great impersonation of an American cruiser with polished Torq Thrust style rims. I love these cars!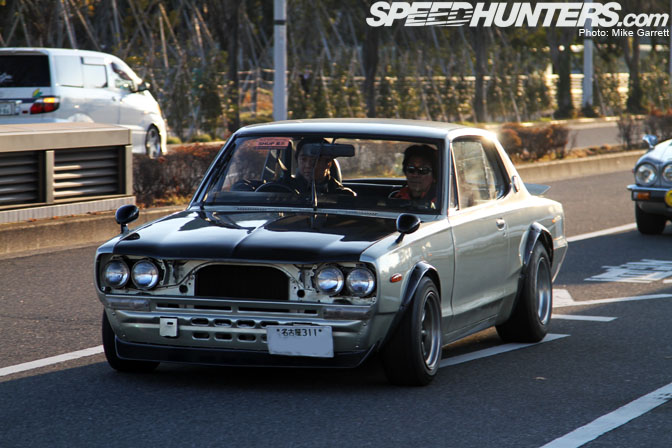 No grill, no bumper, no problems.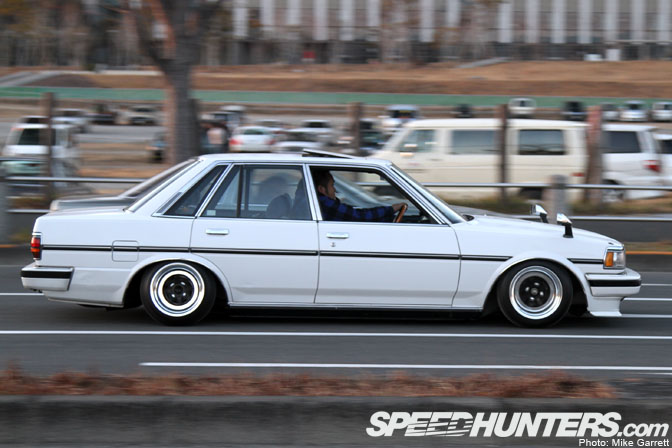 Toyota GX71, one of the quintessential shakotan machines scraping along on its Mk.IIIs.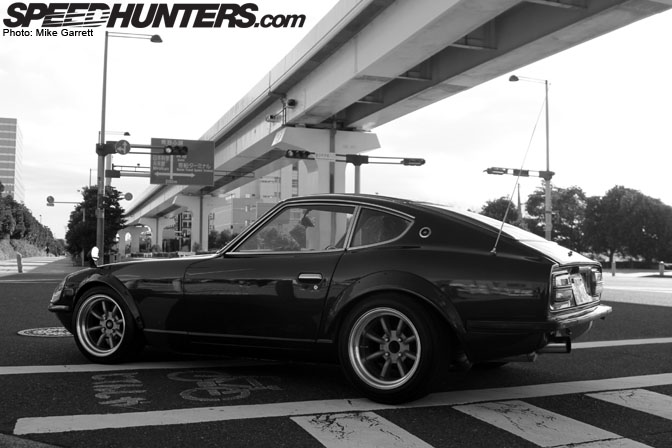 With all of the amazing S30s around, I came away very inspired to get to work on my own.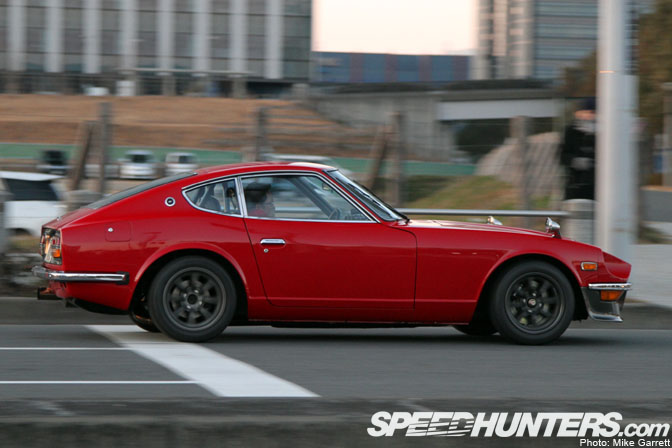 Standard nose with no overfenders and it still looks great.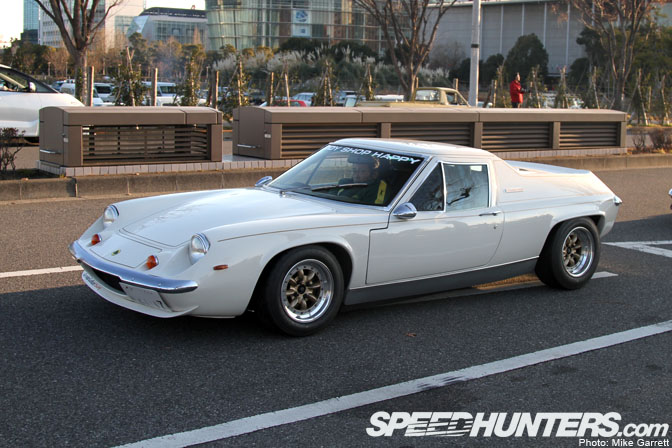 Another one of the many Europas from the "Happy" crew.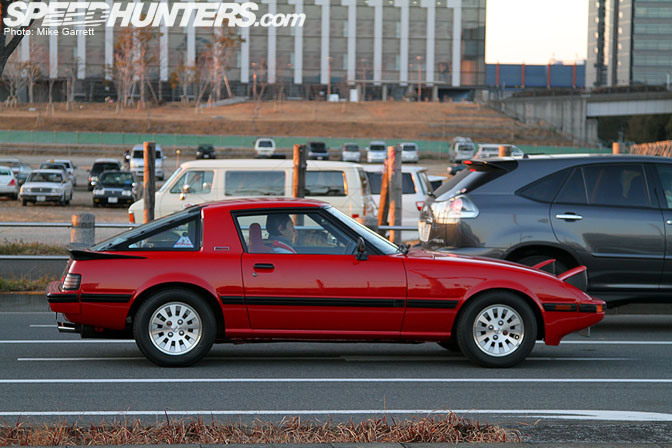 One of the cleanest SA22Cs I've ever seen.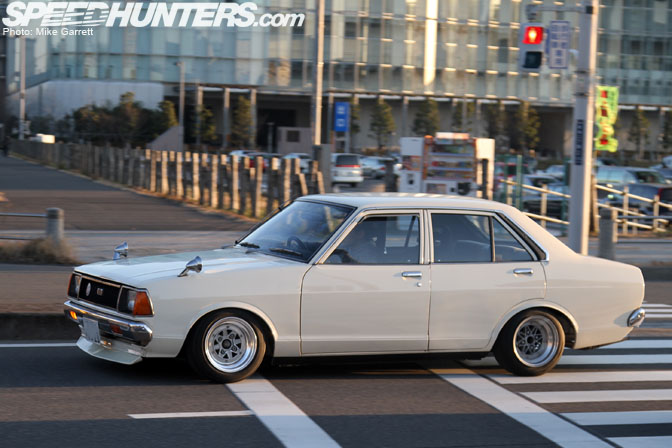 A B310 Nissan Sunny sedan done in a perfect mild street style.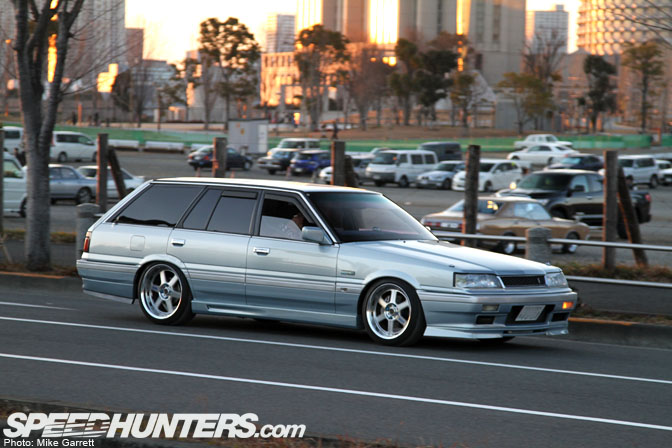 R31 Skyline wagon on a big set of staggered Volks. Interesting.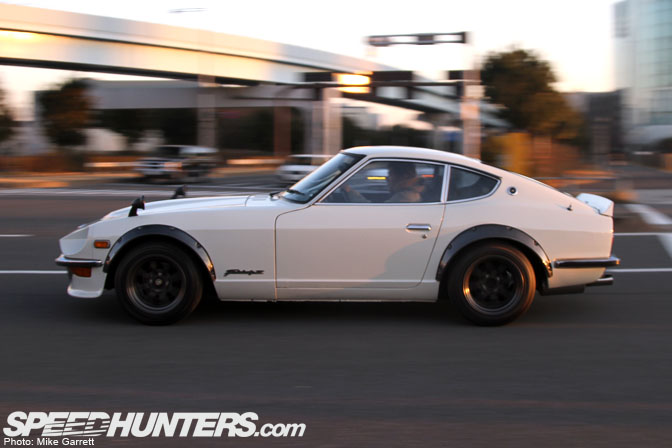 Another S30 Fairlady that makes my mind come alive with ideas…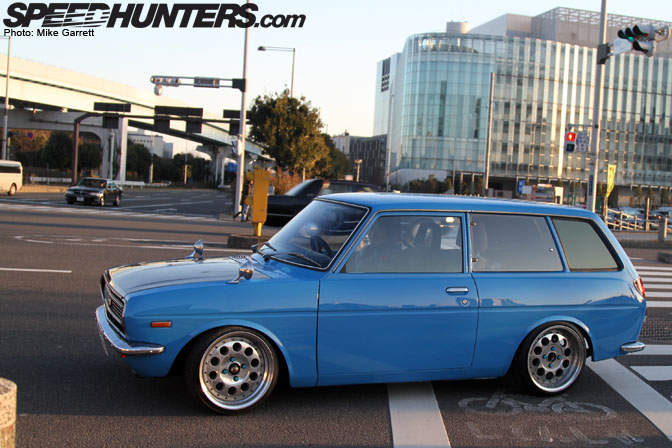 To me this Toyota Publica Van has a VW feel to it. Maybe it's the wheels?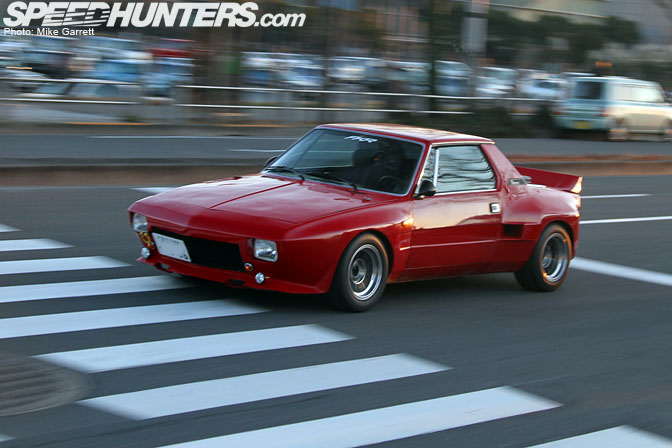 This widebody Fiat X1/9 on Hayashi Streets was representing the all X1/9 club known as Runabout.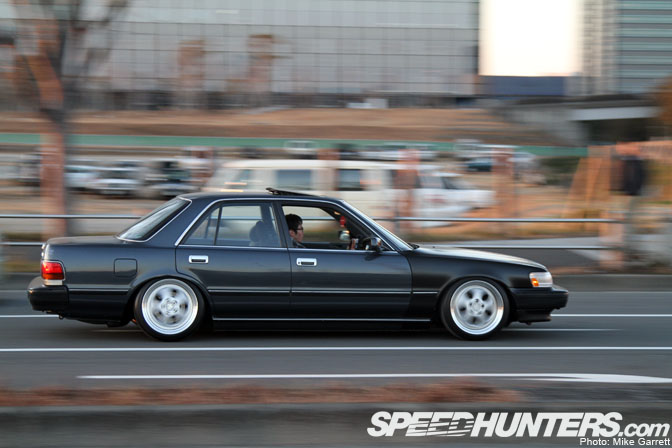 Unless my eyes are fooling me, we are looking at an 81-chassis Mark II with a USDM Cressida front end and rear bumper. The grass is always greener.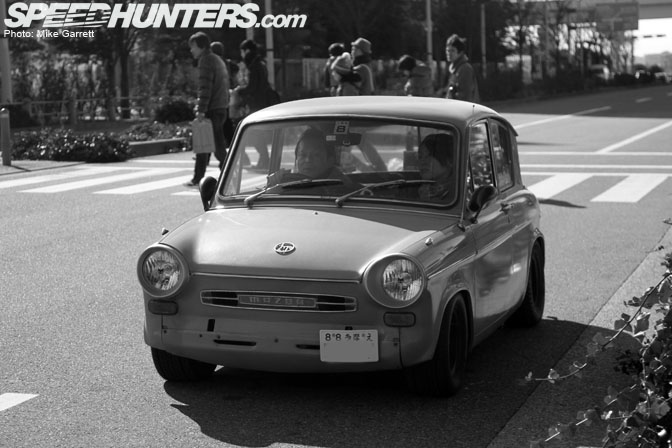 There's not much to say about this little Mazda Carol other than that it's completely awesome.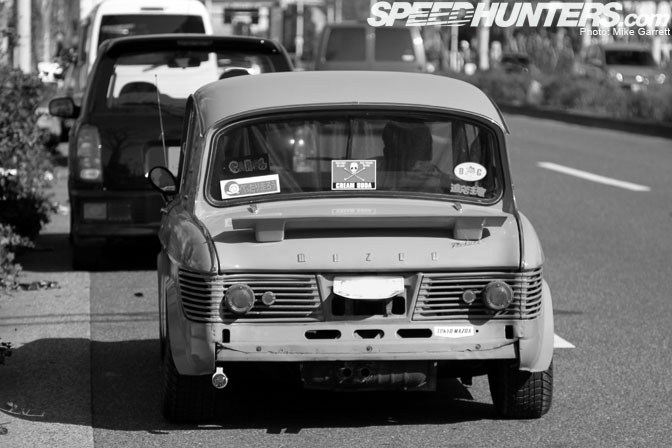 Rear spoiler, bent number plate and a touch of negative camber. Right on!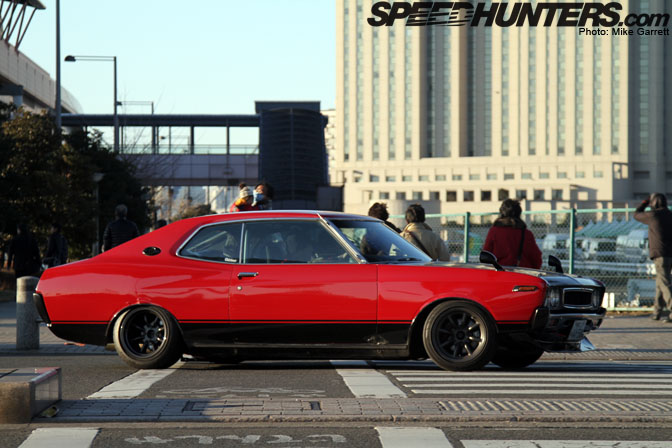 When it comes to classic lines the C130 Laurel is up there with the best. This one looks to be painted up in homage to the DR30 Skyline.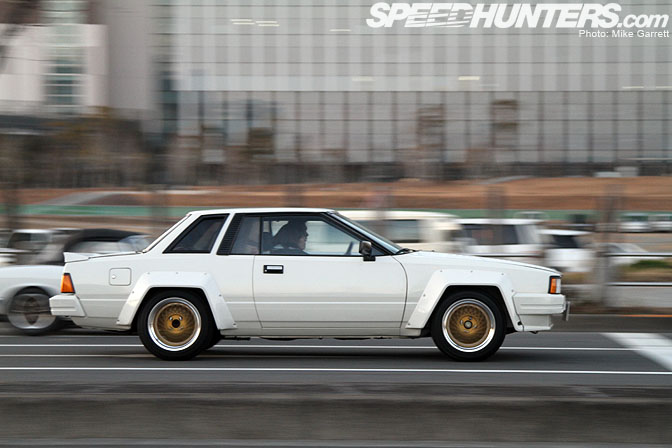 The legendary rally-inspired Nissan 240RS dips into the throttle, just a bit.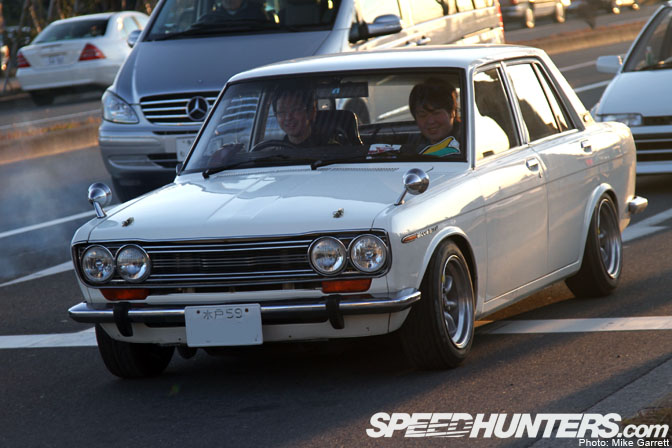 510 fellows from Ibaraki-ken. Love the way this car sits….so simple.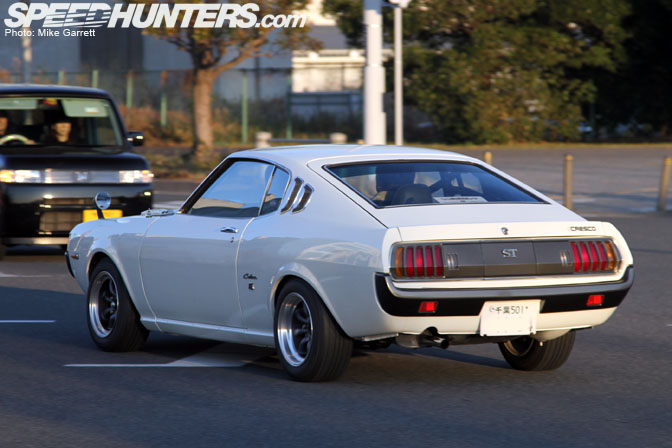 The tail side of a nicely restored Celica LB.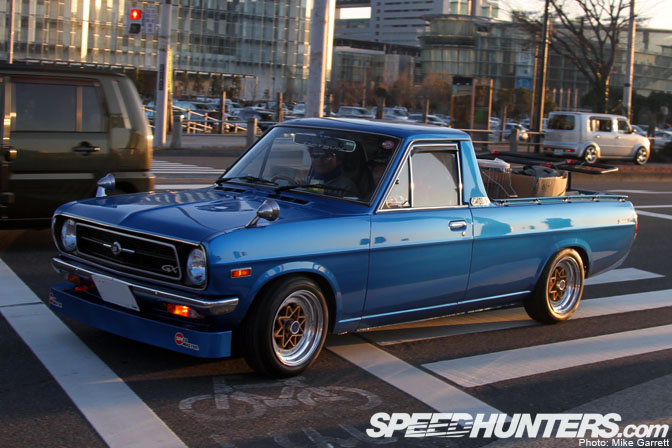 A Sunny Truck doing what it was built to do – hauling stuff.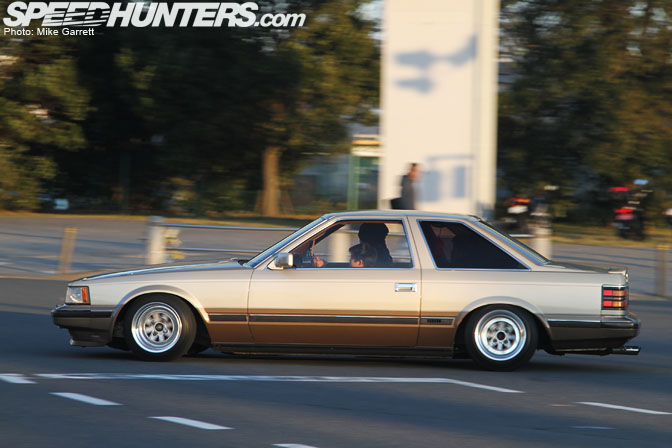 A Soarer wearing original two-tone paint and a choice set of SSRs. Can't go wrong with stock body lines.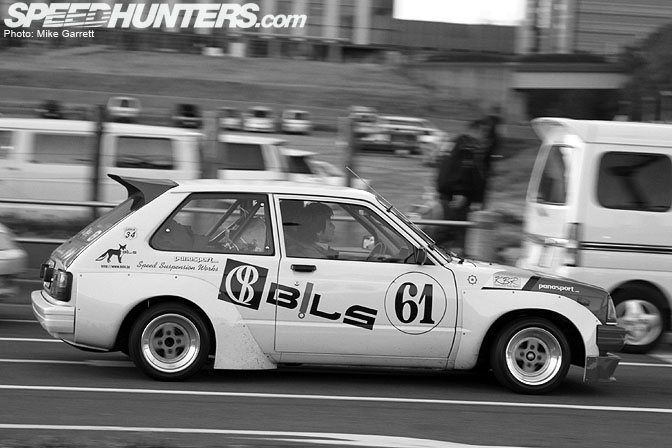 Street-driven race cars are the best. The BILS KP61 is equipped with 16-valve 4AGE power.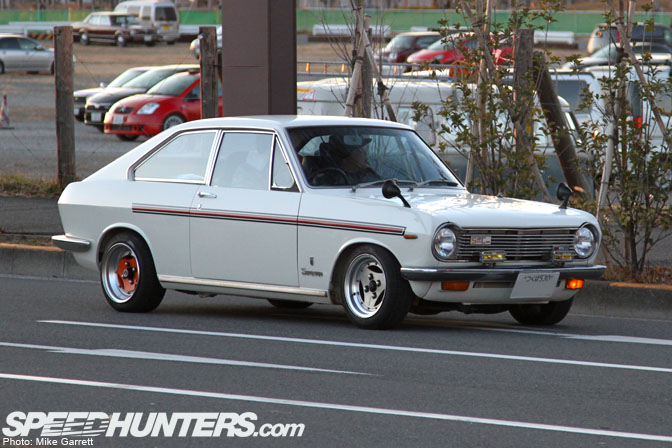 B10 – the original Nissan Sunny.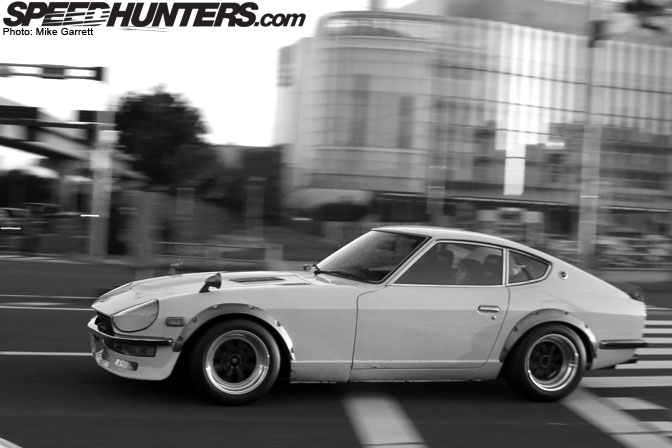 I'll wrap up with this S30 speeding off into the Tokyo sunset.
Back soon with a little more from the 2012 New Year Meeting.
-Mike Garrett