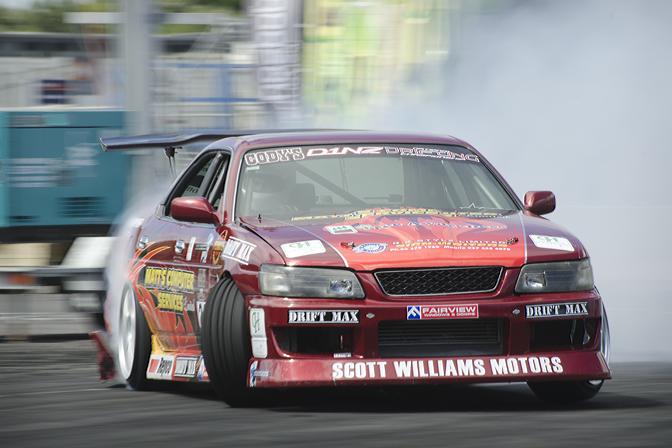 Let's pick up from where we left off from Round 4 of the Cody's D1NZ National Drifting Championship.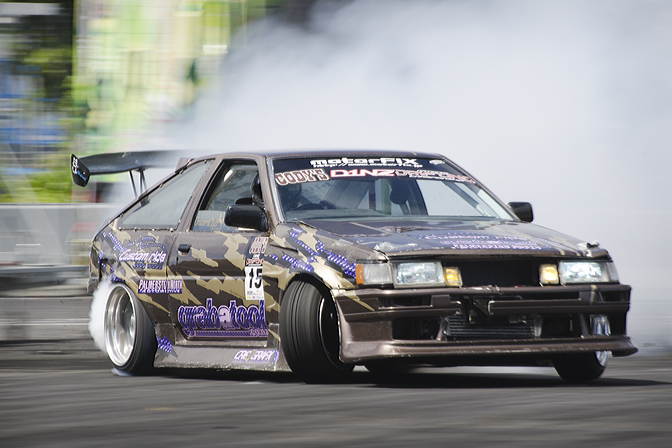 Day two was all about business as drivers pushed their cars closer to the walls in practice as they prepared for qualifying.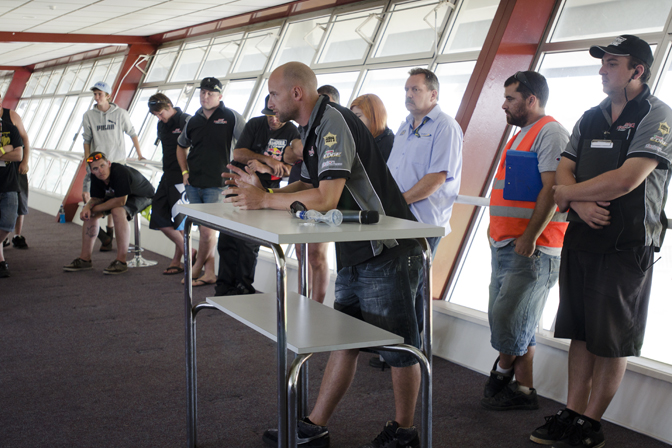 At the drivers meeting we had head judge, Justin Rood, outline exactly what he wanted from the drivers during both qualifying and and battles later on.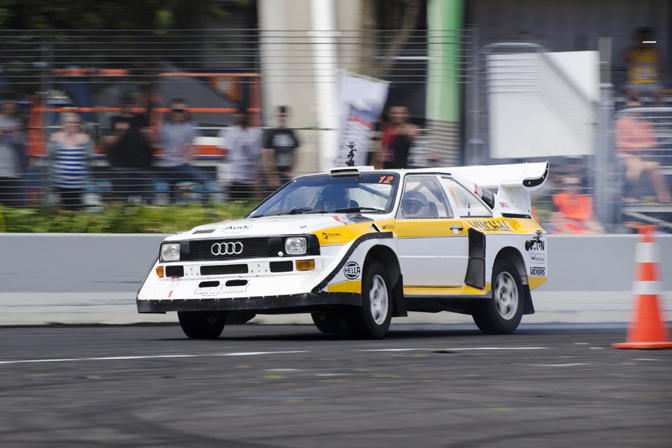 This event always draws a great crowd and it was cool to see Mark Tapper in his Group B Quattro involved in some awesome demos throughout the event.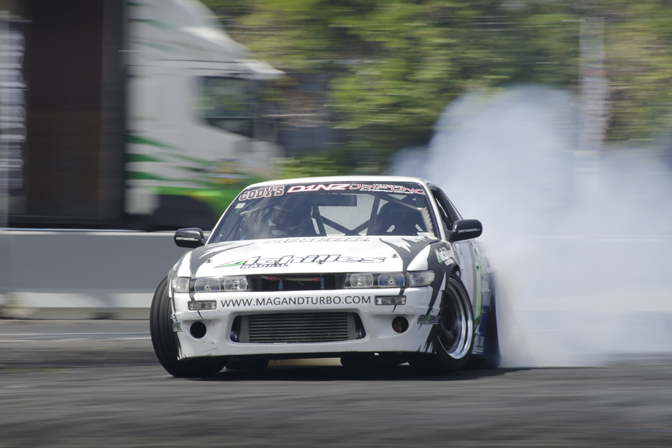 Moving onto the event itself we had Bruce Tannock's Achilles Tyres/Rocket Bunny Nissan S13 Silvia which always awesome out on track. Bruce claimed 19th spot in qualifying.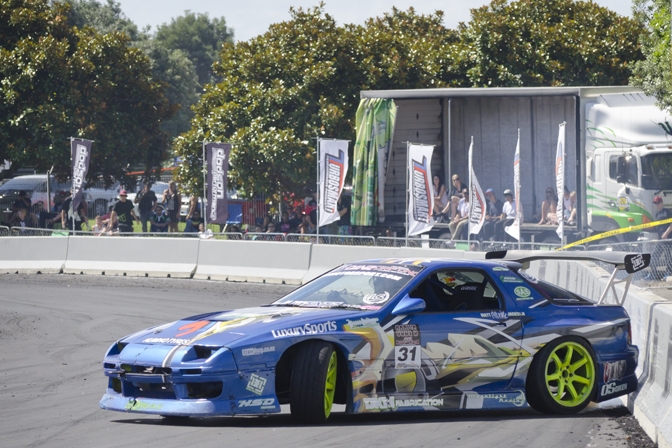 Chuckie in his Mazda FC3S RX-7 got extremely close to the wall on some runs earning him a score of 62.50 and number 18 on the list.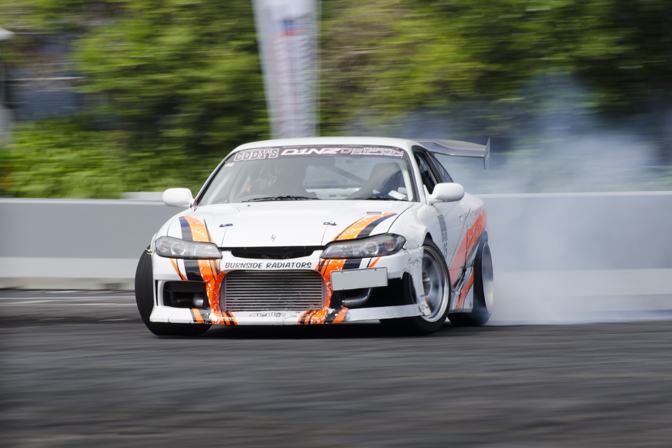 Mark Burling, who stepped up from Pro-Am this season, qualified 17th in his Nissan S15 Silvia.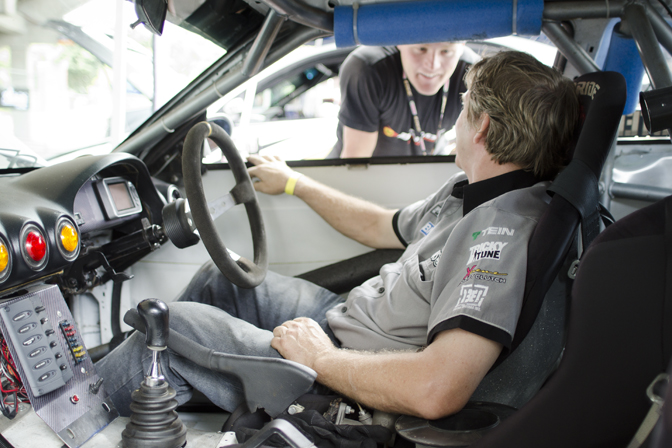 Back in the pits Tony Whiter warmed up Gaz's SR20-powered Nissan S14 Silvia so it was ready to hit the track.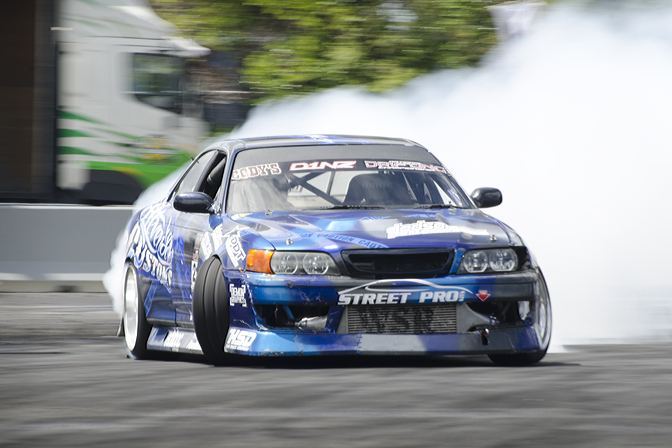 D1NZ Veteran Steven Sole clinched 13th in the big four door machine.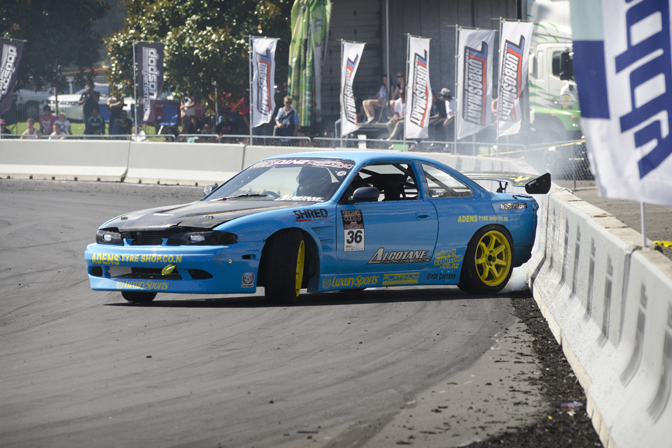 This stretch of wall saw a lot of action over the weekend and Bradley's Nissan S14 Silvia was always within centimeters, earning him 12th spot. Look how close his wing is!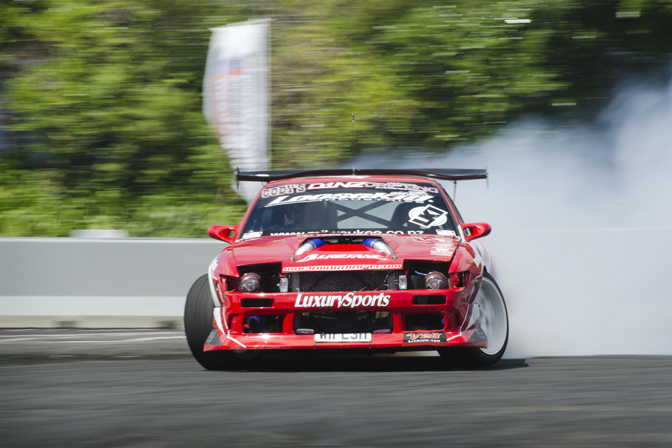 Twin turbo V8 engine + S-chassis + Mac Kwok = a lot of smoke! Mac qualified 11th.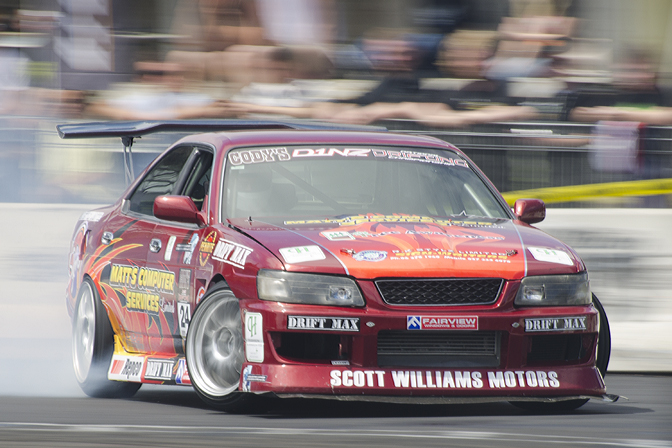 Darren Benjamin is another driver who made the step up from Pro-Am this season and has really made an impact so far. He qualified 8th in this 2JZ-powered Nissan C35 Laurel.
He unfortunately spun and hit the wall on his last qualifying run but the team went straight to work and had it fixed in no time.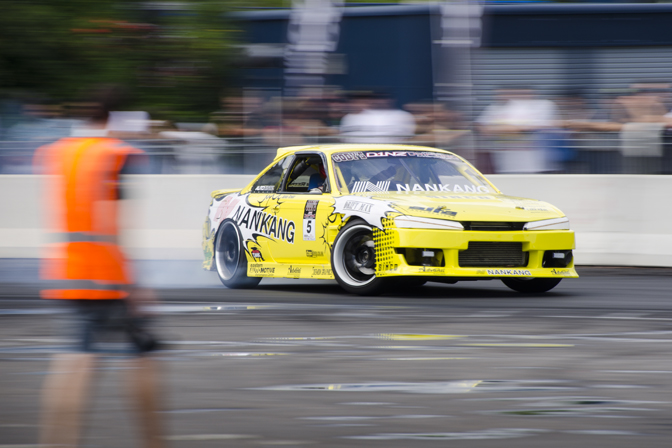 Andrew Redward's bright yellow Nissan S14 Silvia is a familiar sight at drift events around the country and the old girl performed well, qualifying 7th.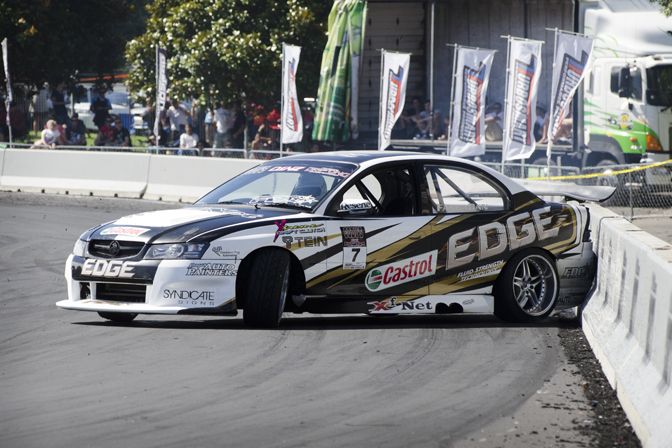 Holden Commodores must have bumpers made of steel as Fanga Dan repeatedly tapped the wall and the bumper just wouldn't budge. He took the 5th spot with a score of 89.00.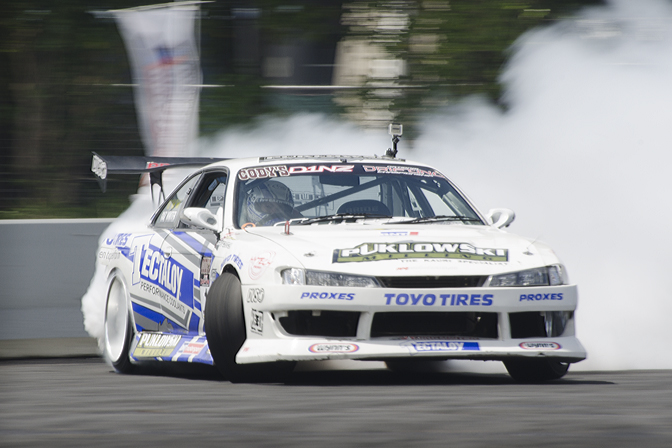 Rounding out the top four qualifiers we had Gaz Whiter take 4th…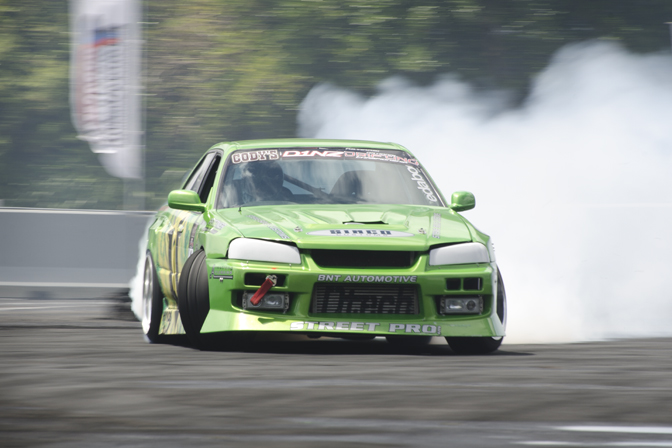 …Cole Amrstrong in 3rd…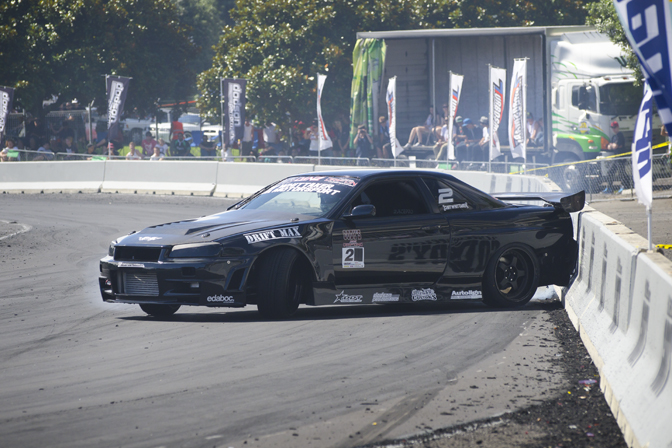 …Curt Whittaker in 2nd…
…and Mad Mike Whiddett in first.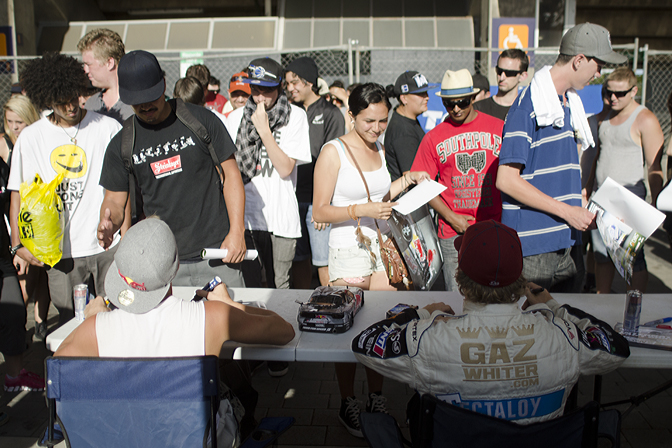 After qualifying the pits were opened up for the public to wander through and get a closer look at the cars and meet their favorite drivers. It was fantastic to see the huge crowds interacting closely with their drifting heros!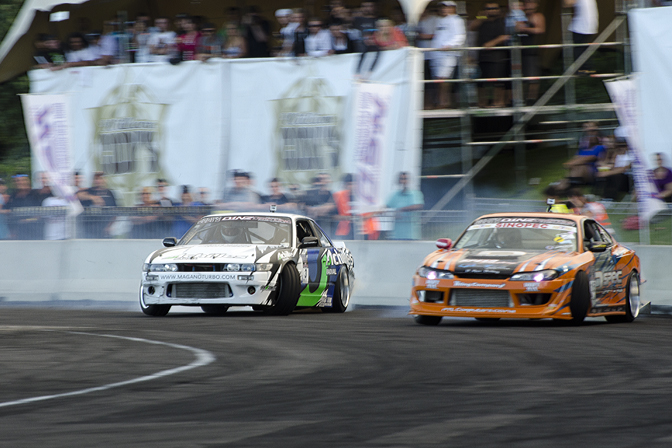 One of the first battles of the top 32 saw Bruce Tannock's S13 line up against Sky Zhao's S15. Silvia vs Silvia, the judges called OMT and Sky took the win second time 'round.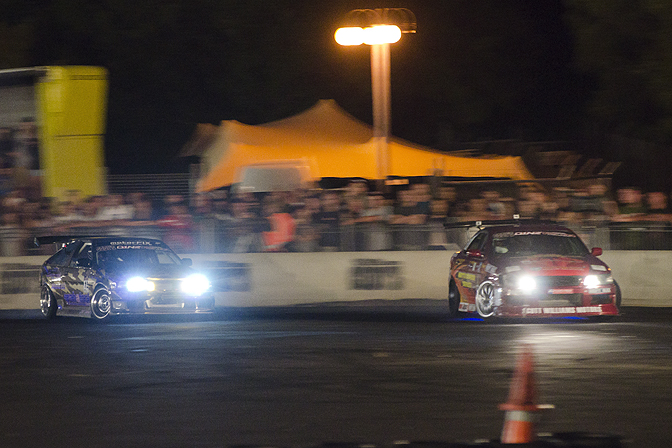 This is the only drift event in New Zealand that runs late into the night. The top 16 battles started at 9pm and it really is an amazing spectacle to watch.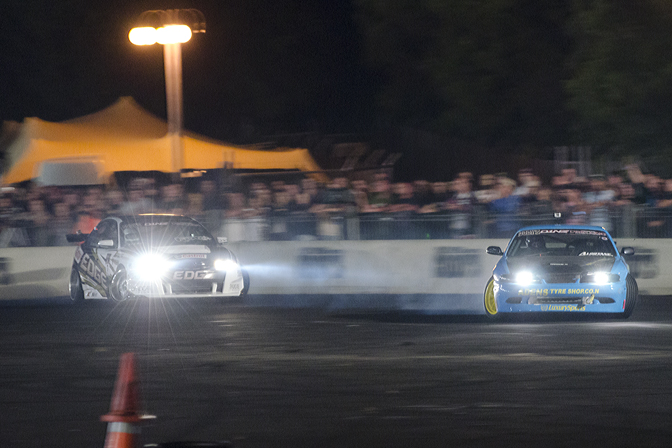 Fanga Dan Woolhouse's Commodore unfortunately spun in this battle, handing the win to Bradley Lauder and his Silvia who moved through to the top 8.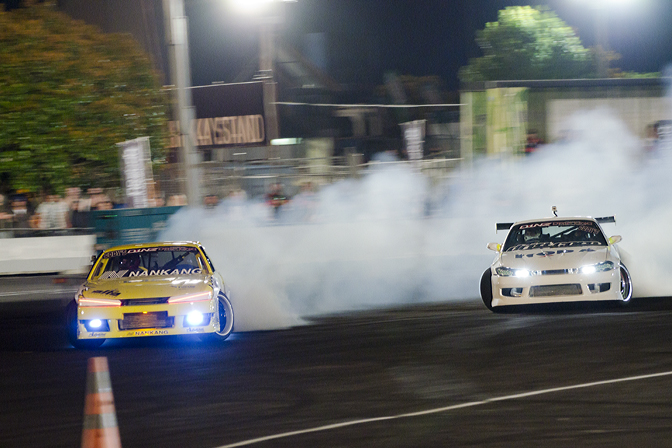 While Andrew Redward's disco lights proved too much for Robbie Nelson's S15.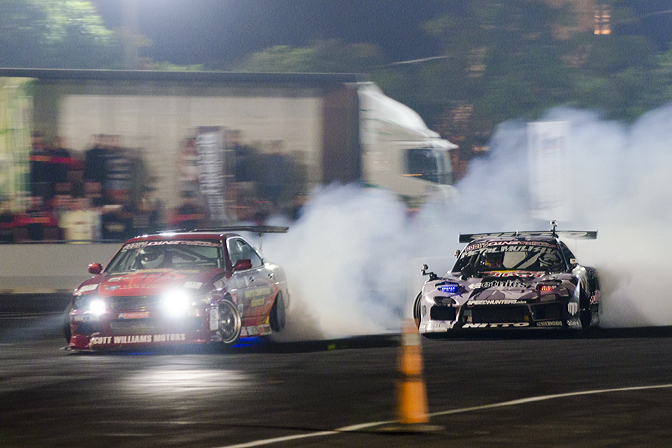 It was shaping up to be an evening of upsets as newcomer Darren Benjamin came up against Mad Mike. Their first battle was very close and the judges announced a OMT. The second battle saw another close run but Mike got a little too close around the sharp hairpin and half spun to avoid hitting Darren. Darren was extremely excited and went through to the top 4.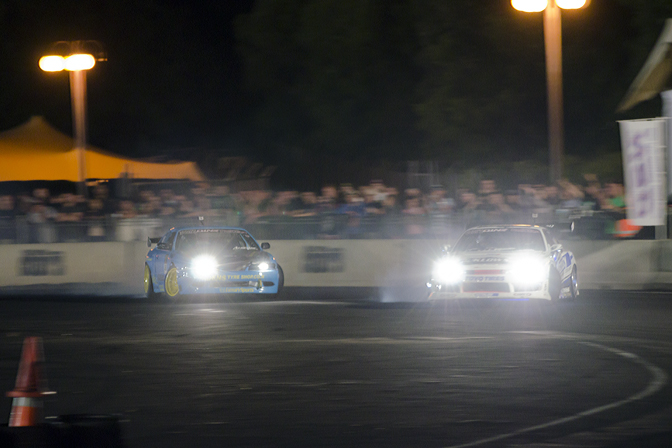 We couldn't believe it when defending champion Gaz Whiter spun in the exact same place as Mad Mike, handing the win to Bradley. Two ex Pro-Am drivers into the top 4!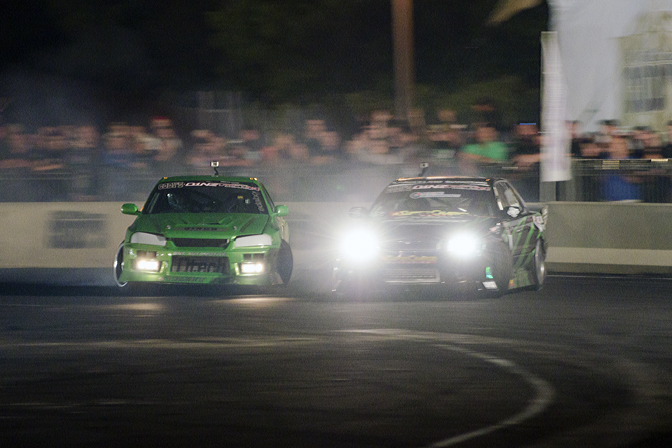 Cole Amrstrong's chase was within metres of Jason Sellers throughout the run, giving him the advantage.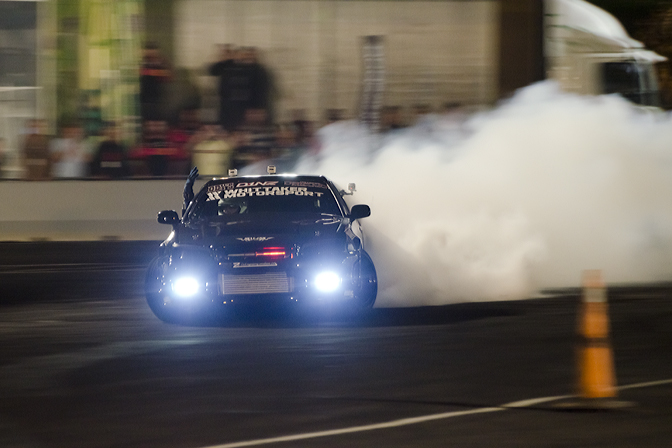 The final battle came down to Bradley Lauder and Curt Whittaker with Curt taking the win in his 2JZ-powered 'Knight Rider' Nissan Skyline. Cole Armstrong and Darren Benjamin battled it out for third and fourth with Darren taking the win.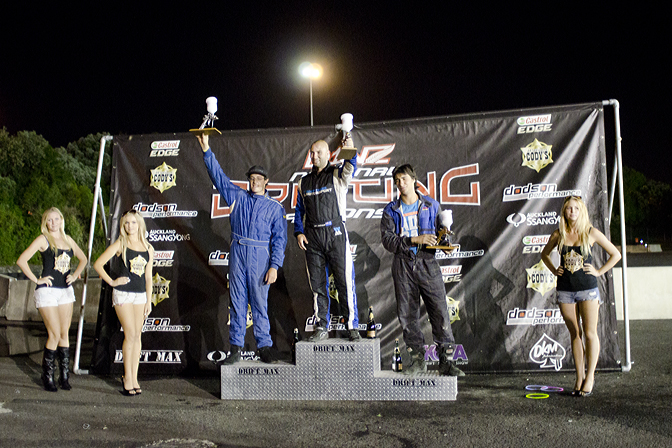 It really was an interesting round with Darren Benjamin in 3rd and Bradley Lauder in 2nd, both who were Pro-Am drivers last season. It just shows how good the level of competition is here in New Zealand both at both D1 and Pro-Am levels.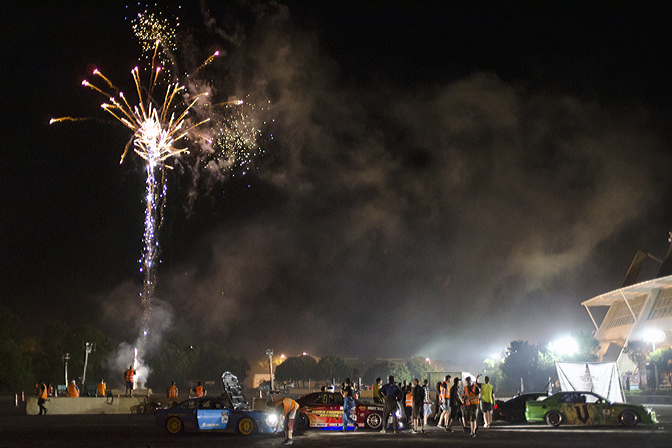 What better way to end an amazing night than with a spectacular fireworks display. Congratulations to the D1NZ team for putting together another amazing event!
Word & Photos by Roo Wills