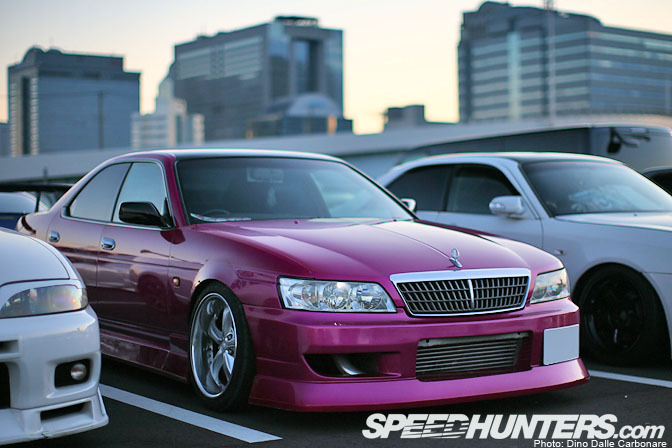 Let's finish up the TAS parking lot tour before we head back into the exhibition area for the Day 2 coverage. I thought it would be a pity not to devote another post to the coolest rides that I came across. There was just so much to see, the selection growing by the minute as a continuous stream of cars kept flowing in.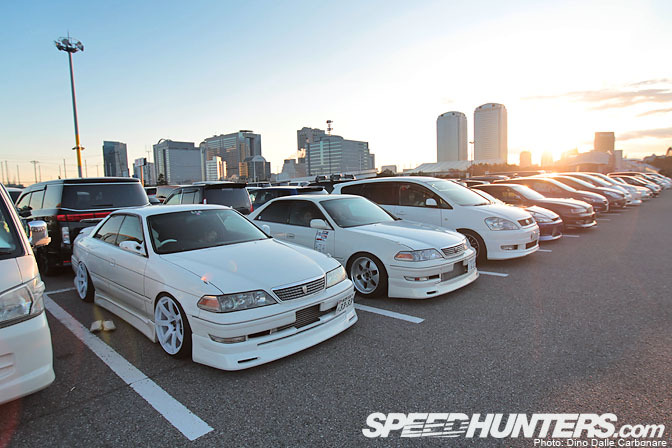 Lets start with this pair of JZX100s, sitting side by side as the sun began to rise a little higher in the sky.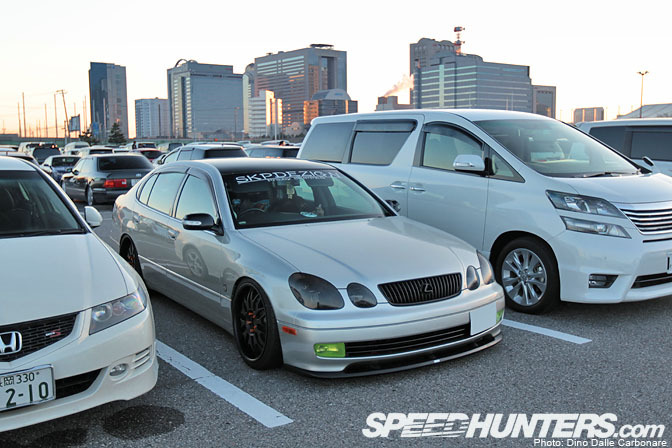 You can't go wrong with a Toyota Aristo. It can be a capable family car, comfortable when needed but also have a wild side depending on how much money you want to pour into it. It's at home either drifting around a track, blasting down the Wangan at 300 km/h or looking good at a VIP gathering; it's all down to what you would want to do with it.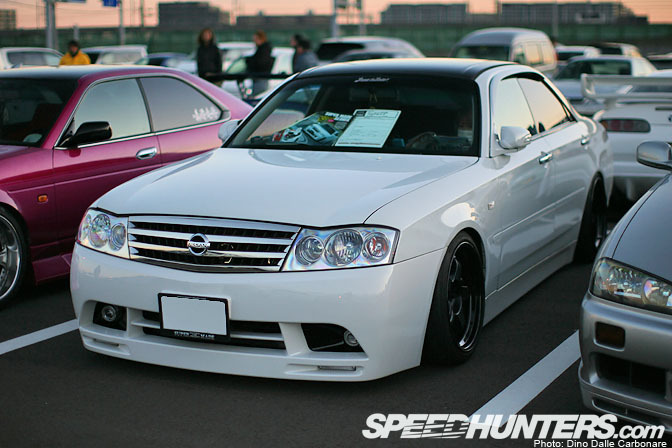 I had to do a double take when I walked past this Y34 Nissan Gloria. It looked very familiar, as it's not every day you see these big sedans slammed on Work Meister S1s!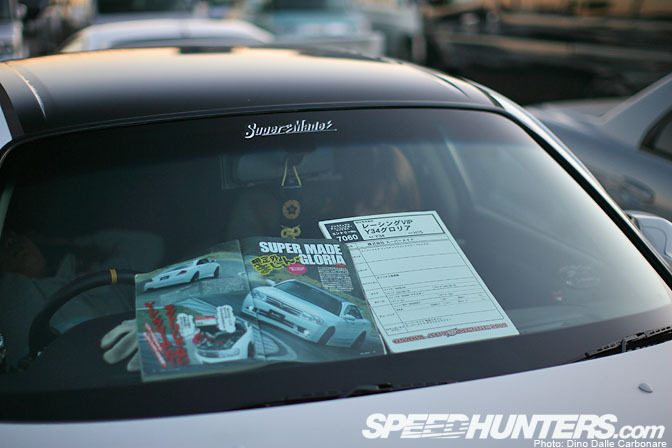 It was of course the Super Made SR20-powered drift beast that I recently shot down in Osaka. Now the car has been sold off to a customer in Yokohama who is obviously very proud of his new purchase, exhibiting a Doriten mag feature and show spec-sheet on the windscreen. Anyone want to see a feature of this car?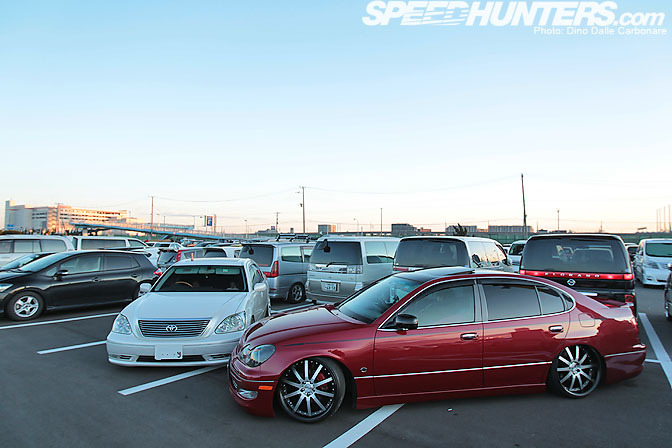 More VIP goodness parked in a very un-Japanese way!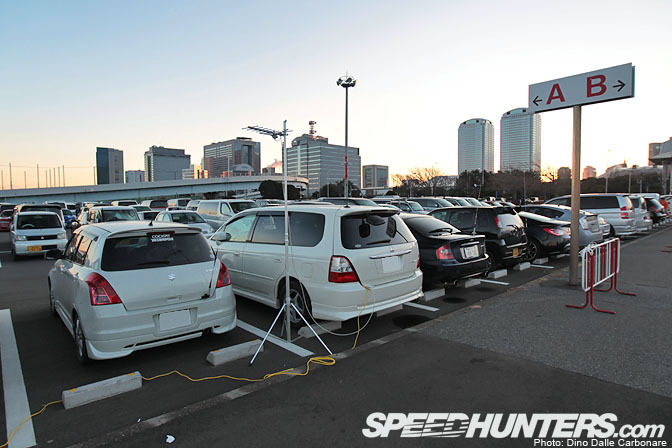 I spotted this little group of CB-radio otakus who seemed to have set up an external antenna. Don't ask me what they were up to, I just thought it looked too bizarre not to grab at least one shot.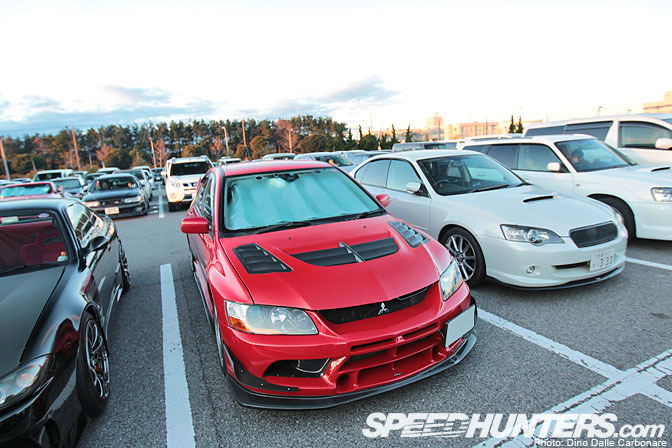 You can never have too many air intakes.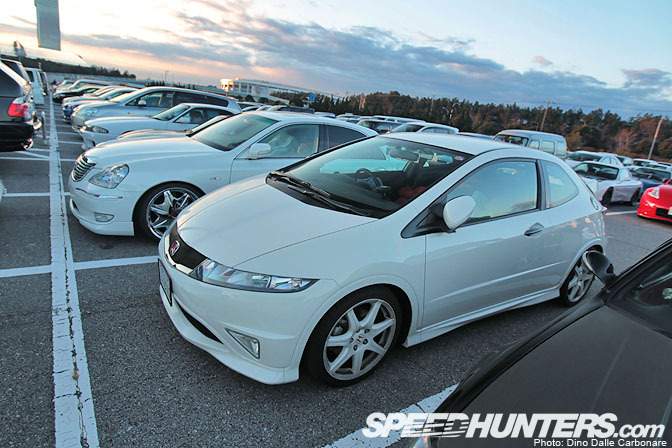 Not too far away from where I was parked I saw this little compact Civic Euro-R, the last Civic to wear the "R" badge in Japan.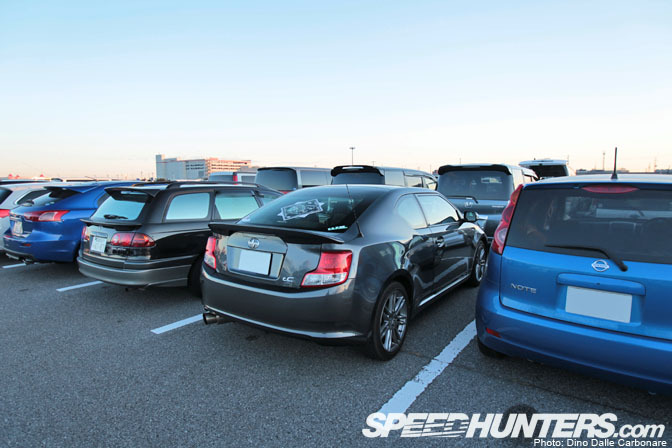 Wait, a Scion tC in Japan?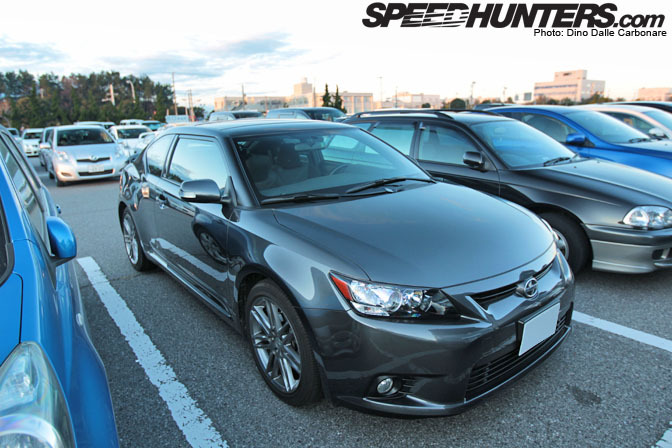 Anything to stand out.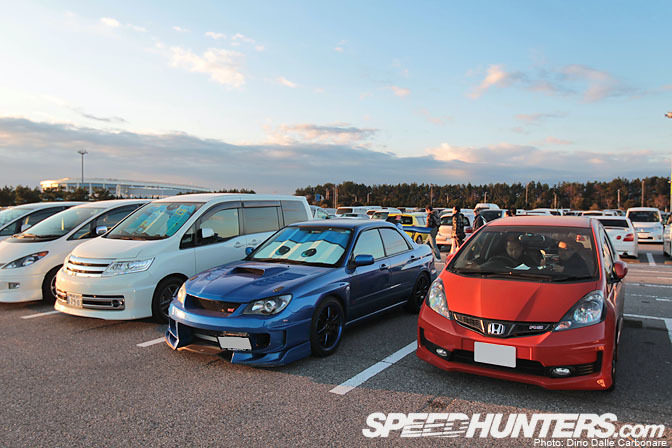 I really have a soft spot for the Fit RS. It's a tremendously fun car to drive, and it's practical and spacious enough to be a great compact family car.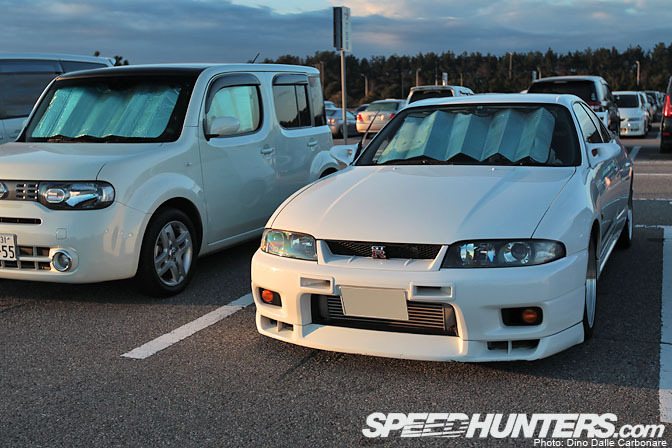 I didn't see that many GT-Rs, but a few of each generation at least.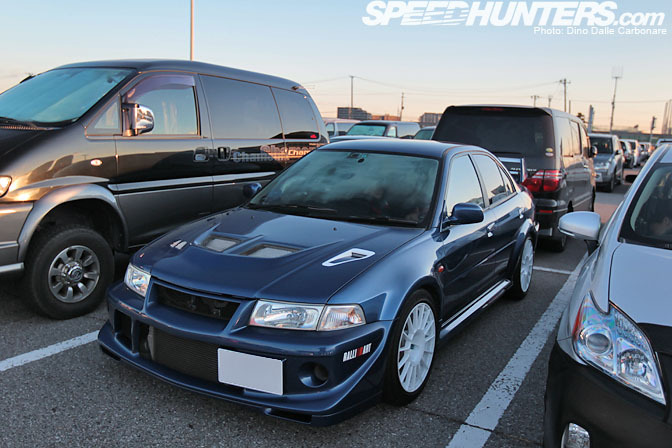 Another Evo VI Tommi Makinen Edition, this time without all the stickers. I'd so have one of these in my dream garage. It's one of those cars you just have to buy and keep for life.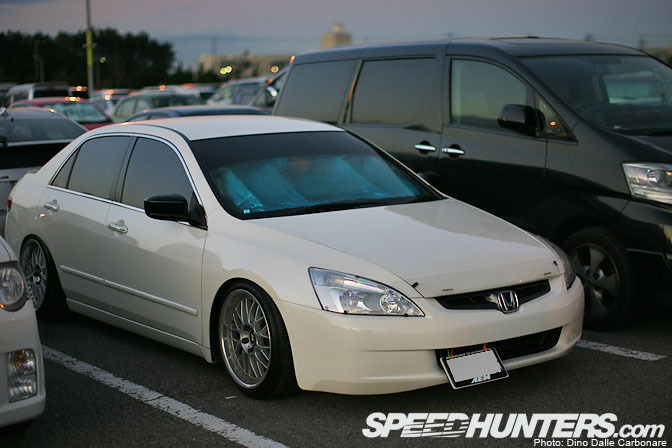 Looks like the Scion tS wasn't the only USDM import.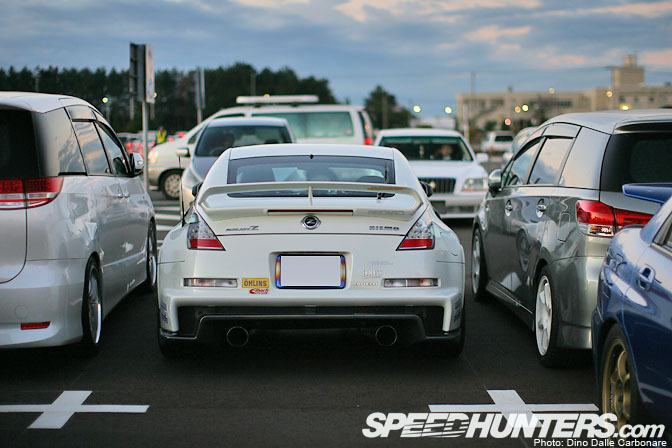 A rare Japan-only Nismo 380RS. This Z33 was fitted with a stroked version of the VQ35, upped to 3.8L. It was built so celebrate the Fairlady's success in GT500 in 2008.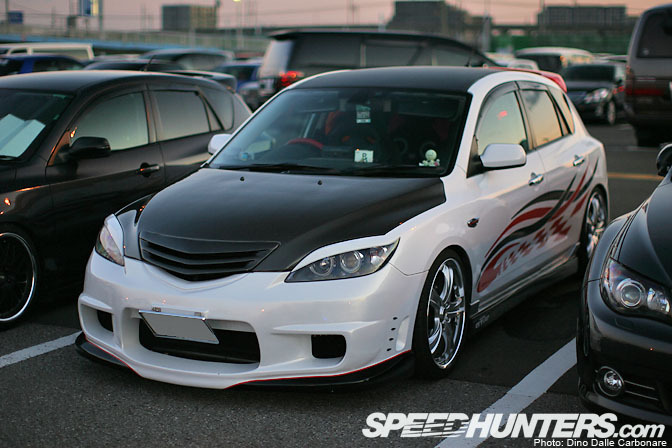 Pretty wild looking Mazda Axela.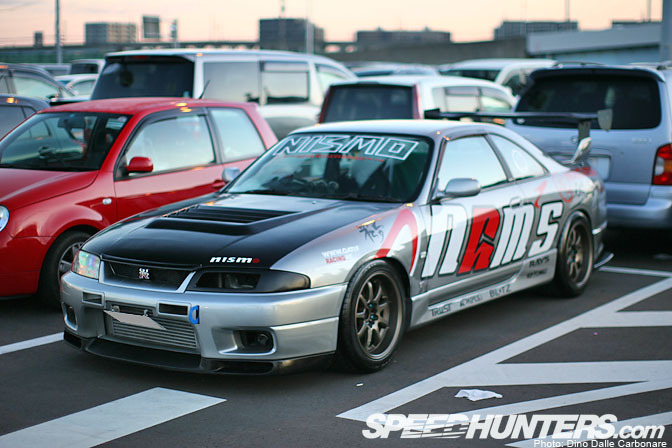 This guy drove his Nagisa Auto tuned R33 all the way up from Osaka.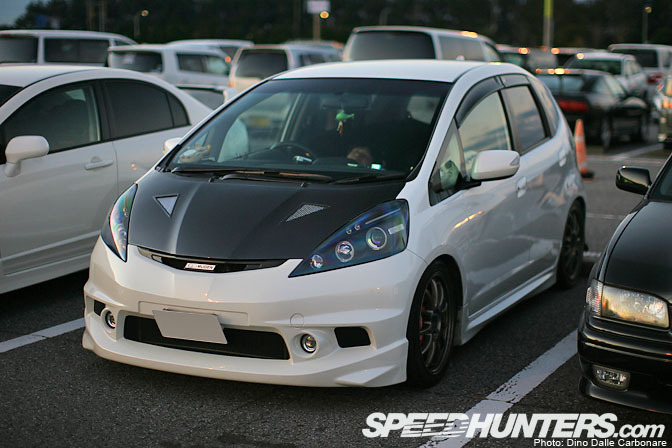 More Fit goodness, this time with a few Mugen upgrades.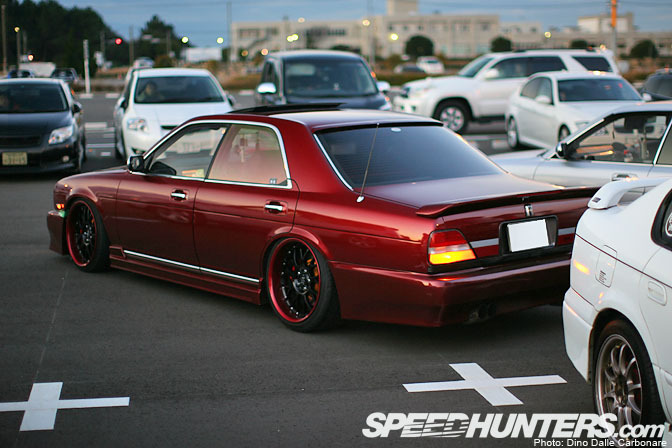 I've always been a fan of the Y32 Gloria. Can't believe how good it still looks!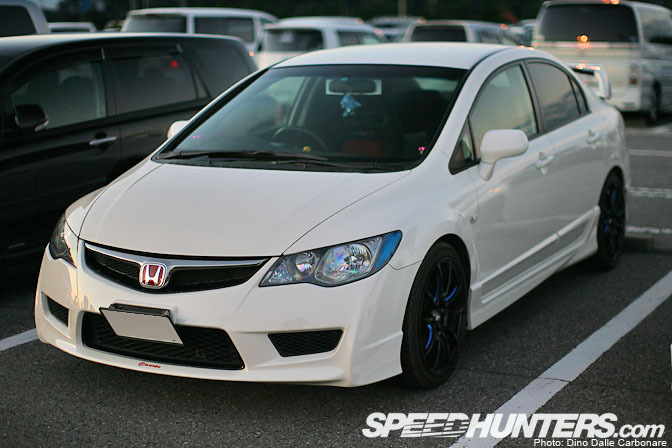 Now that the FD2 is gone I wonder what the next Honda to wear a Type-R badge will be?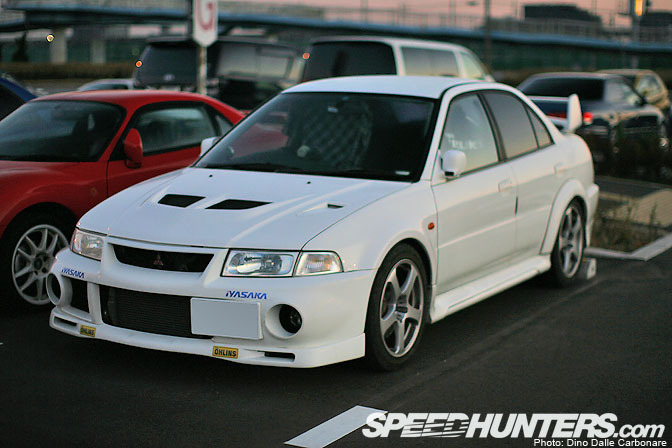 Another Evo VI!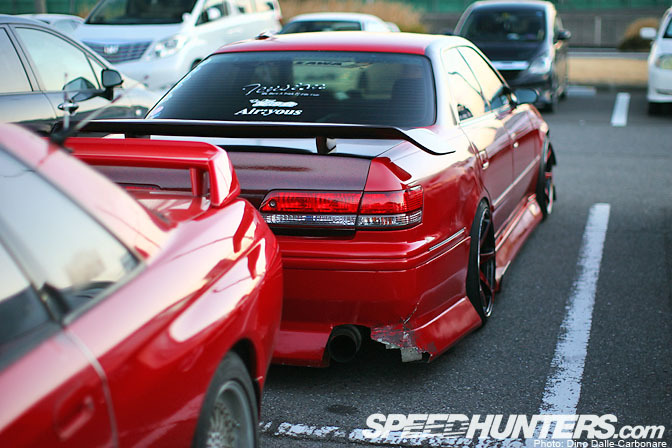 A few battle scars here and there definitely add some character to drift cars.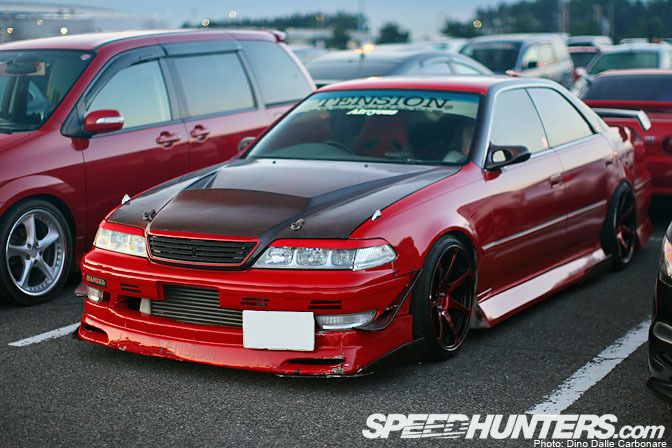 This JZX100 obviously sees lots of action.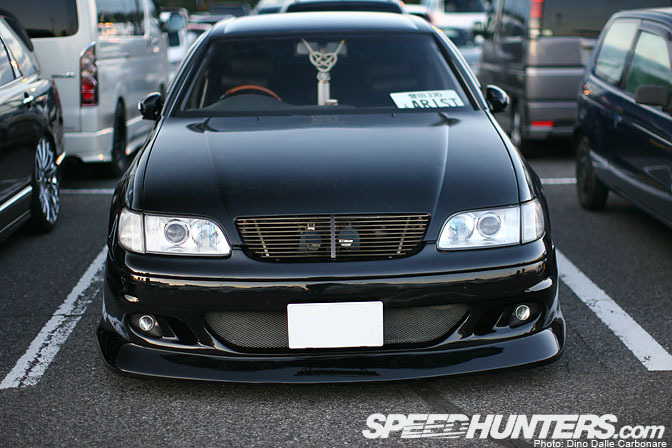 JZS147 in VIP mode.
Of course in Japan it's cool if you want to take your weekend race car to TAS!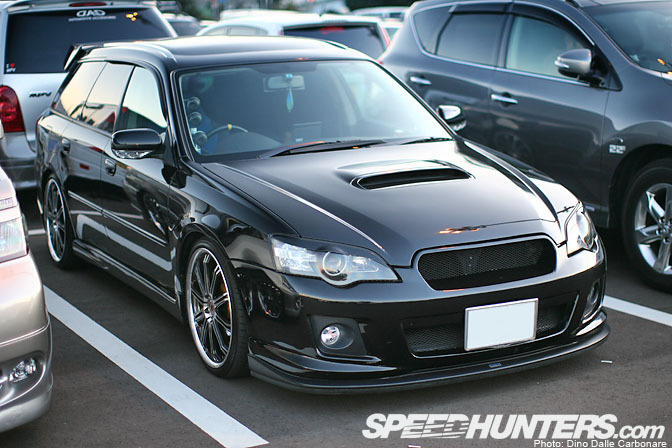 I still can't believe how good this generation of the Legacy still looks. Too bad the new one is, well, a big ugly duckling!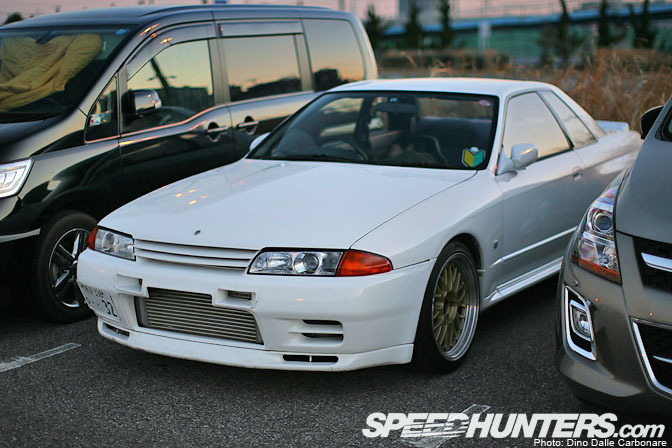 Super clean BNR32 on BBS…with wakaba "new driver" mark. LOL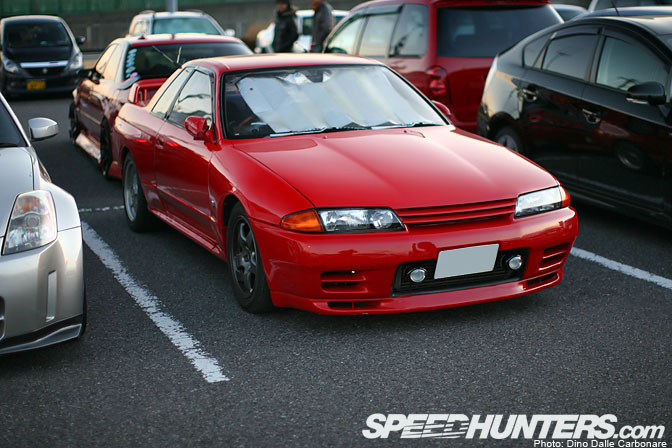 Red R32 GT-Rs are pretty rare!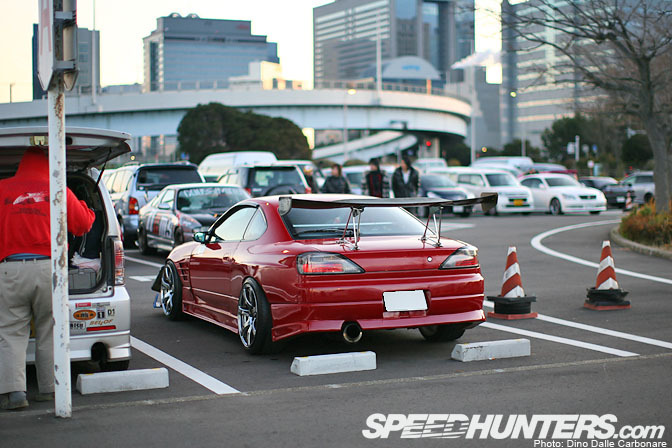 Quite a wild offset on this S15.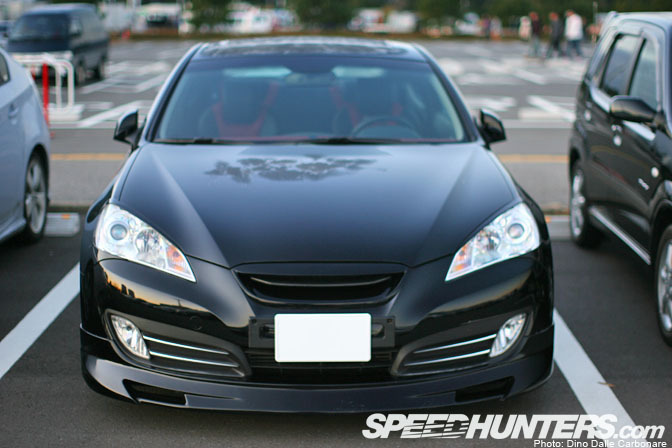 Another private import, this time a Genesis, which is not sold in Japan. In fact I think I've ever seen one Hyundai dealer in Japan and all it sold was a big Benz-looking luxury sedan.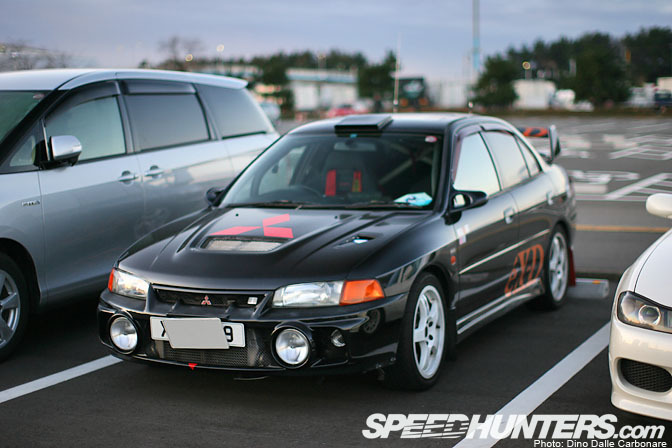 OK I'm not done with the Lancers quite yet. I also came across this Evo IV, a generation you don't really see that much of.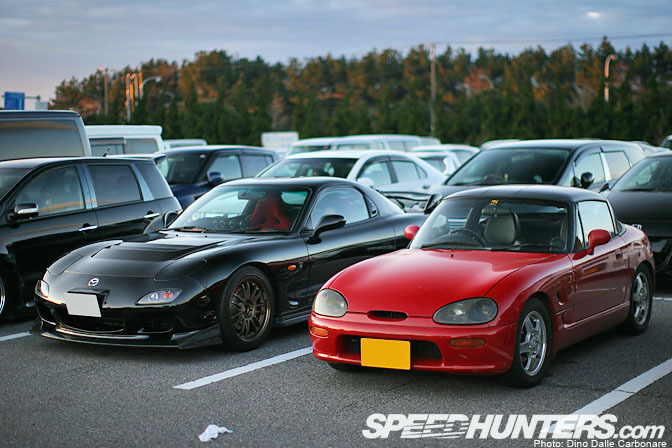 So much JDMness going on in this picture!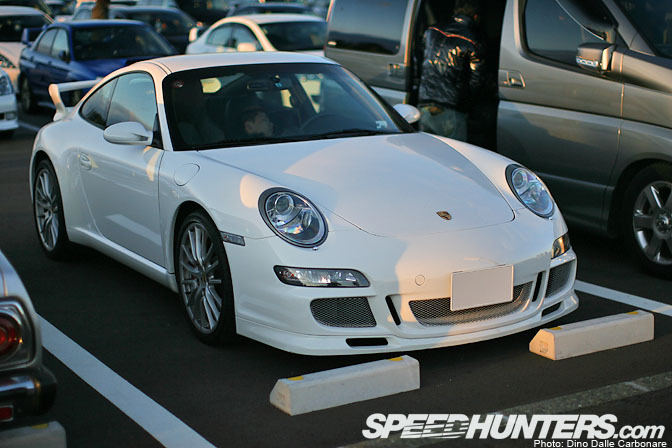 Let's finish up with a nice 997 GT3, a true driver's car that entices for its amazing performance and raw responsiveness. Plus as its owner is demonstrating, it is also comfortable enough to sleep in, provided you didn't tick the "race bucket seat" option.
Next up is a look at the Day 2 TAS coverage. 
TAS 2012 features on Speedhunters
-Dino Dalle Carbonare