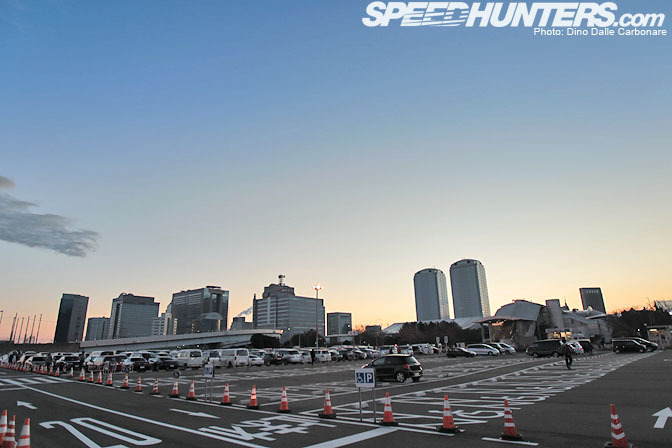 In Japan there is always something everyone needs to do when heading to events or shows. Walk through the parking lots and take a look at the cars; it's often a show all of its own, and an accurate representation of what people drive on the street. So after what was nothing more than a nap, I was back up on my feet at 5:30 am on Saturday morning and got into the Makuhari Messe parking lot an hour or so after that.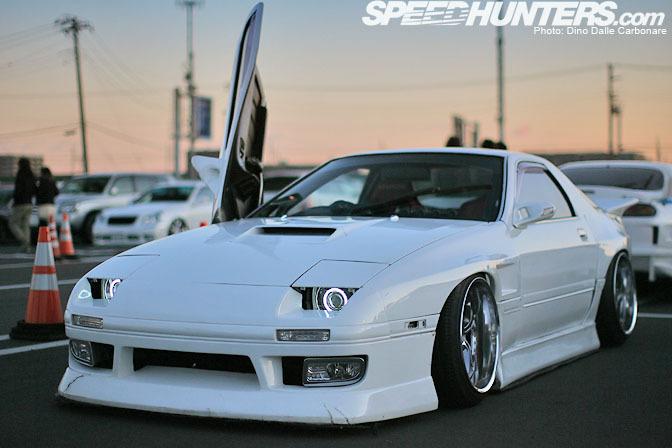 I thought I was probably too early, but as ever such assumptions should never be made in Japan. Most people started parking up in the middle of the night, a lot arriving from far away corners of the country at 1 or 2 am and sleeping the night in their cars. About half of the available spaces were already taken up…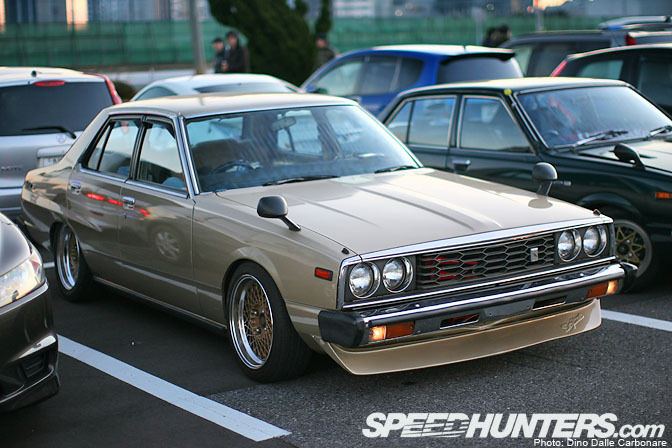 …and even if the sun hadn't yet risen over the horizon lots of people were walking around checking out some of the cars, others grabbing some warm food at a mobile "curry-rice" vendor next one of the entrances. With the doors opening at 9 am people sure had a lot of time to kill.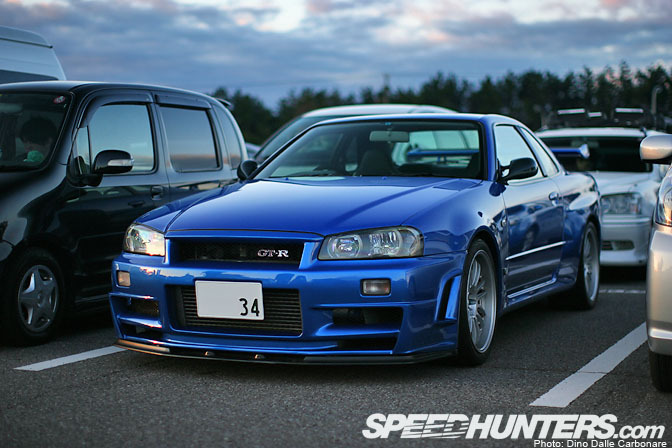 After having driven the Nissan Leaf long-term test car that I've had for the past month to the show on both Thursday and Friday, I decided to swap zero emission electric power for something very polluting. I haven't had so much fun driving the GT-R in quite a while, discovering that stone cold semi-slick tires and temperatures not much above freezing are the perfect recipe for tail out action on every corner and pretty wild understeer! And yes I am well aware the offset of the RE30s is almost embarrassingly wrong. This will be addressed soon!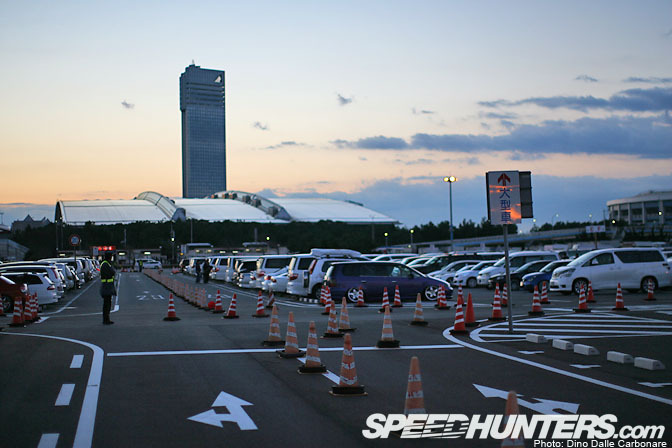 After parking and zipping my jacket up half way over my face I began my leisurely stroll through the lines of cars.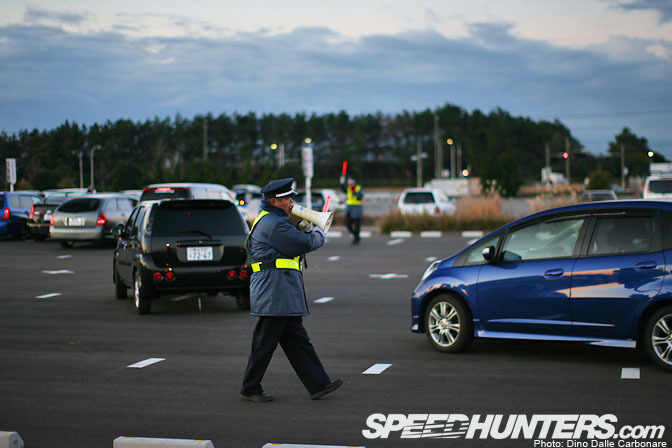 No matter where you go in Japan you are bound to find one of these guys. This is a J-spec Ver 1.0 Parking Attendant, armed with must-have accessories like a 140-db megaphone, a red LED light saber, full uniform and a reflective vest. He will direct you towards the most far away parking spot in the whole parking lot, advise you in whether you should park front first or reverse into the spot and help you fine tune your position as you get closer to the concrete wheel stoppers. Japanese efficiency at its best.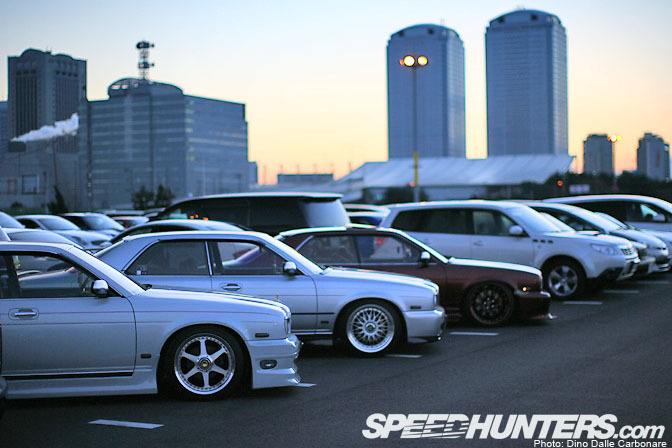 These guys obviously entered and parked before the Parking Attendants started their morning shifts, so managed to grab two spots each, no doubt saving them for their friends who would be arriving later.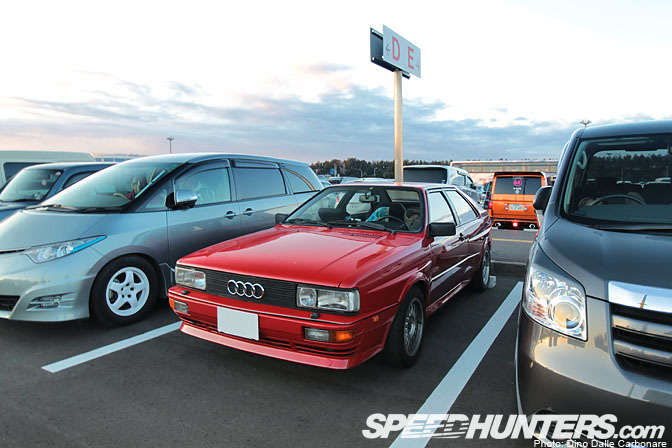 How about this for a cool finding! An Audi Quattro…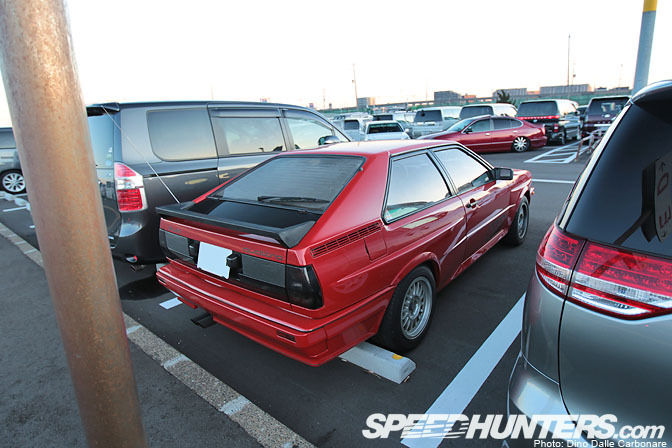 …looking as shiny as it did the day it drove out of the Audi AG factory in Ingolstadt.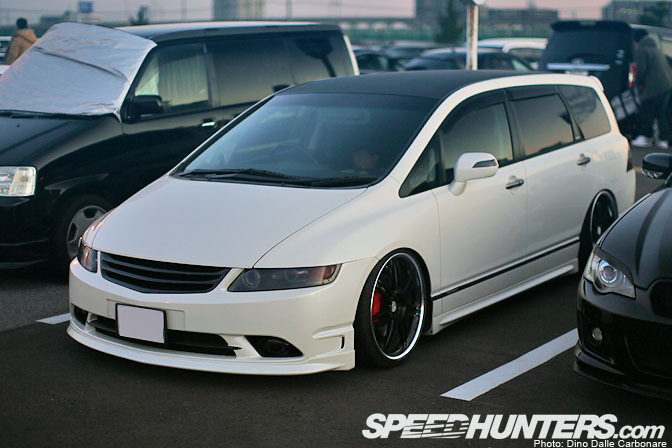 This is the reason vans like this Odyssey are so popular in Japan. If you attend shows, sleeping in your car is something you have to do quite often so why not have a little more space!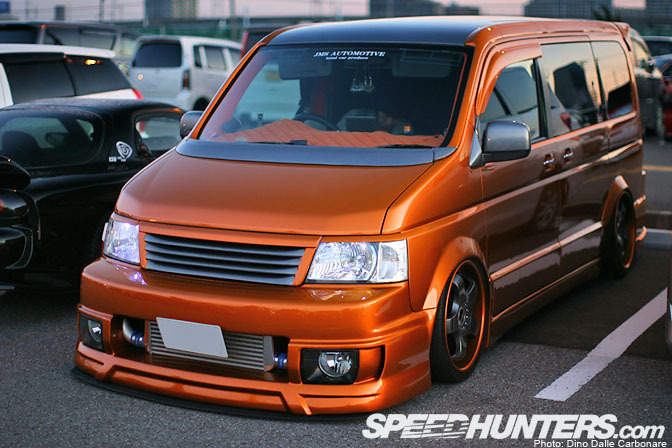 The Honda Stepwagon's seats all fold flat to form a double bed. Add a couple of TV screens and a little fridge and you have a mini apartment on wheels.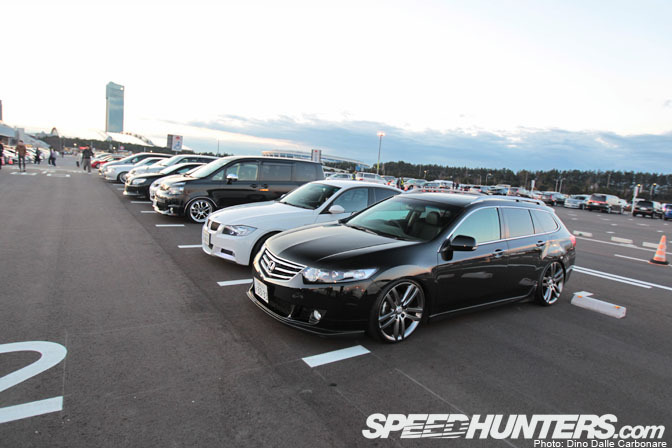 The Accord Wagon is one hot car when slammed on generously sized wheels.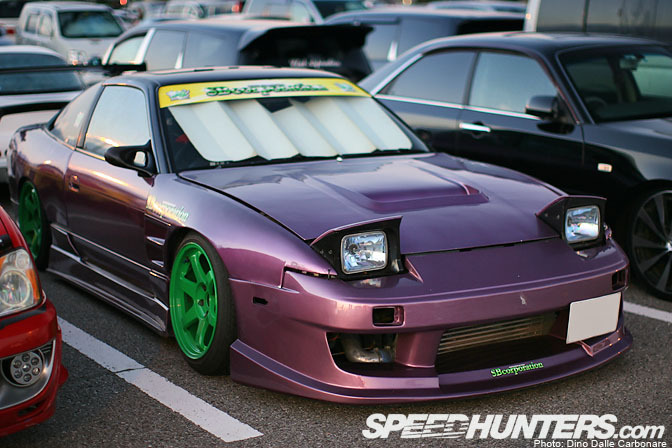 Ready to drift!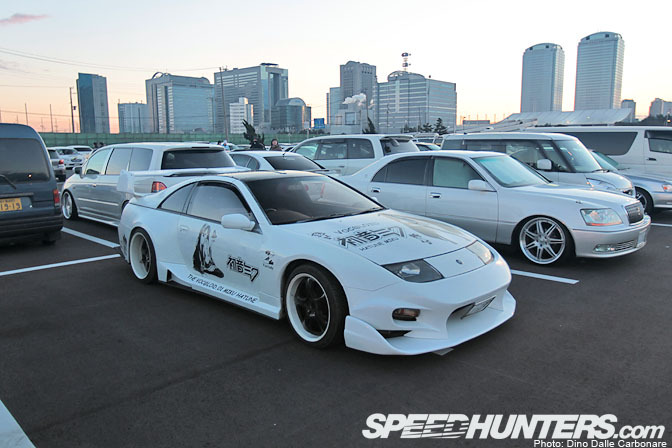 How crazy is this! Maybe you can't tell from the picture but this Z32's rear end was real wide!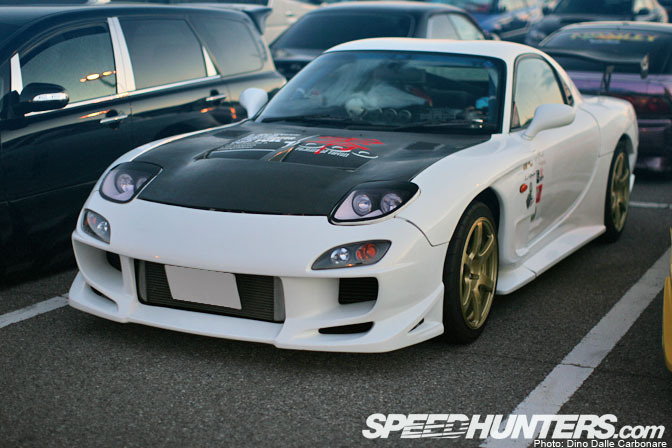 Top Fuel tuned FD.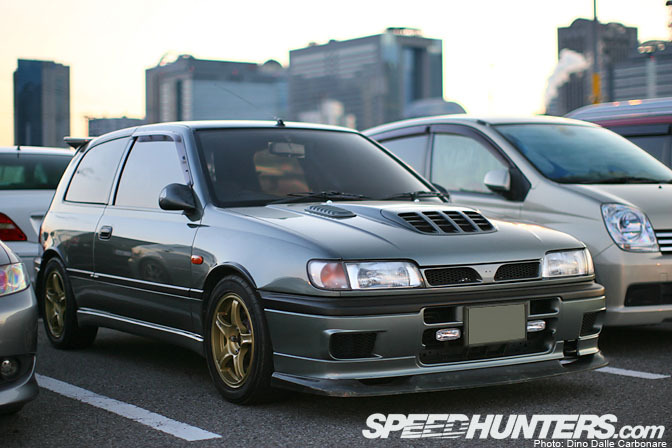 Here is a car that has become extremely rare. The little SR20DET powered Pulsar/Sunny GTi-R was quite the little beast back in its day. I remember seeing so many gray imports in the UK during my collage days.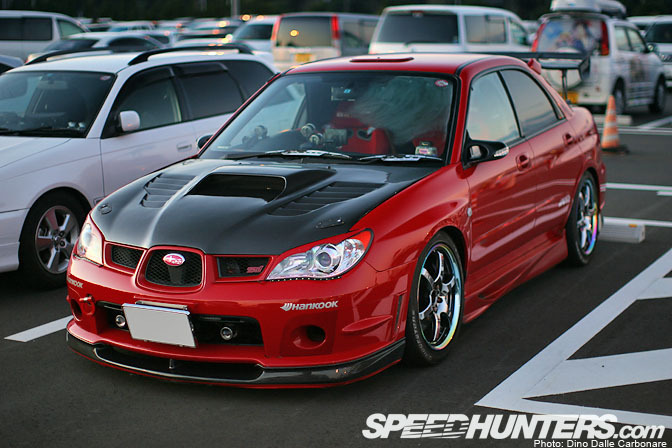 This GDB might as well have been on display at the show, it was appropriately accessorized!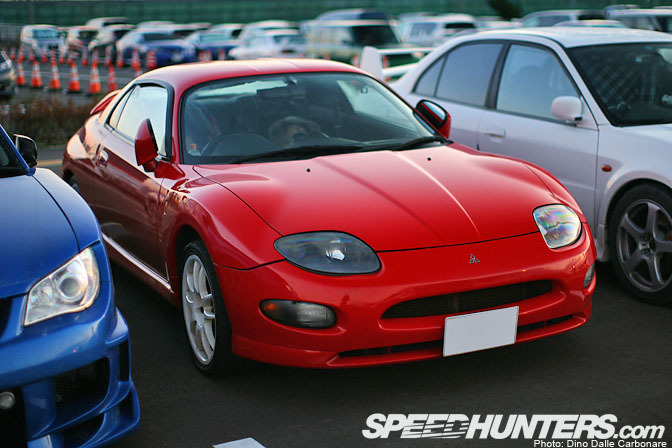 The FF Mitsubishi FTO is a car I quite liked back in the nineties. The GPX version had an NA 2L V6 good for 200 PS, or 197HP. Quite the screamer.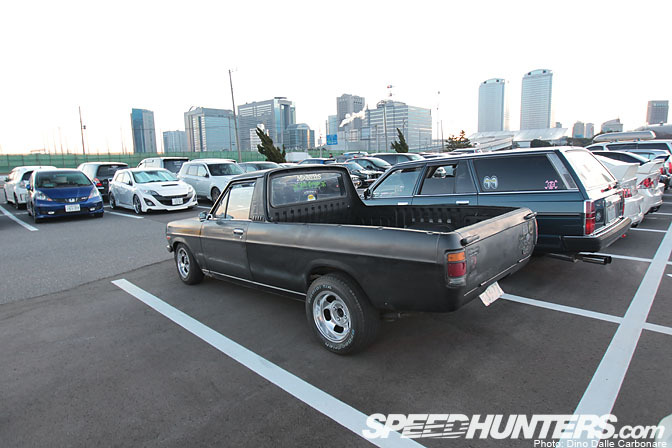 It's all about variety!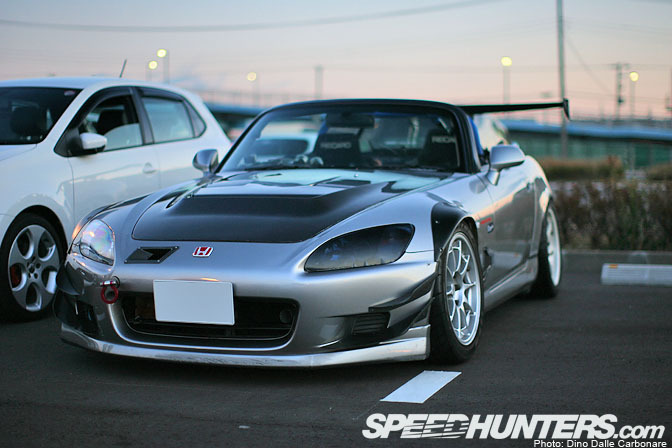 This slammed S2000 on NT03s looked ready to go out on the Wangan!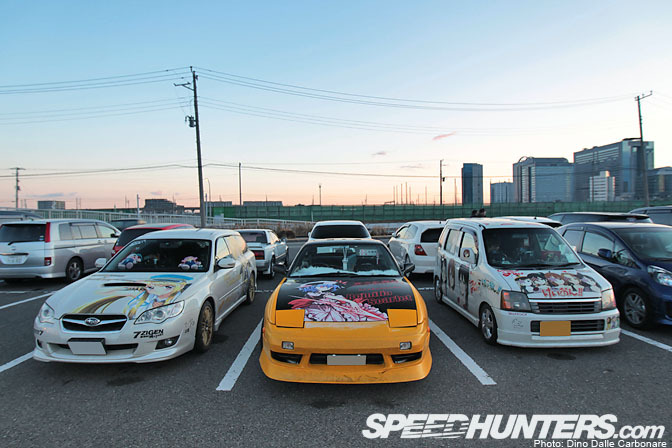 The itasha club had a little showing too.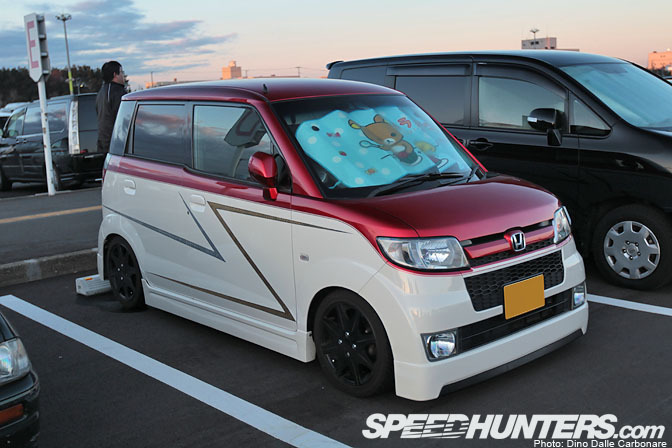 I think when most people come to Japan they are surprised at just how many vans of all shapes and sizes roam the streets. Some are customized beyond belief.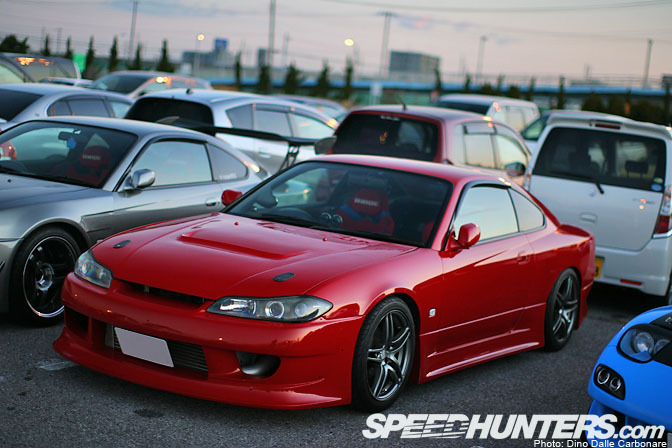 Back at the corner closest to the main entrance I spotted this very clean S15 on AVS 5s…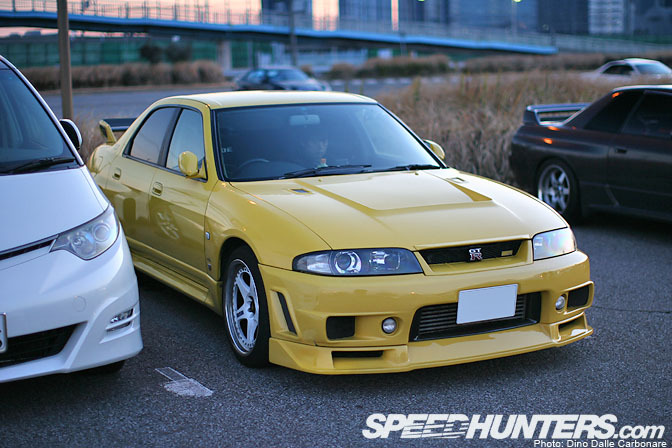 …and an Autech 4-door R33 GT-R. If you know anything about GT-Rs you will know how rare this car actually is.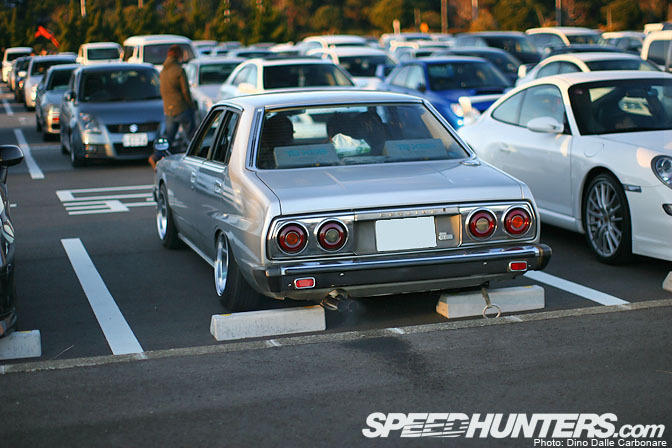 Here is a Skyline of a different area…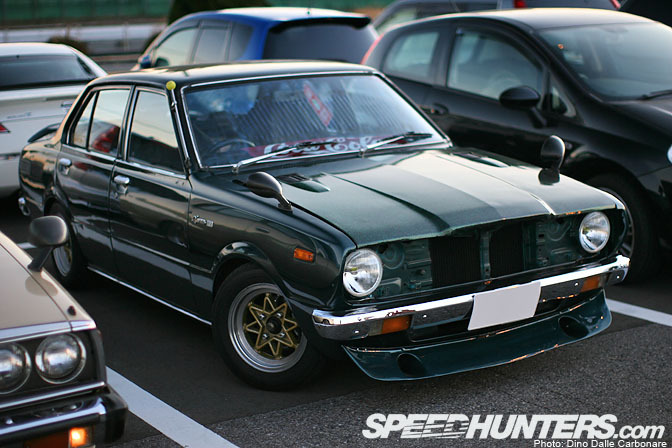 …joining a few other vintage rides on cool period-correct wheels.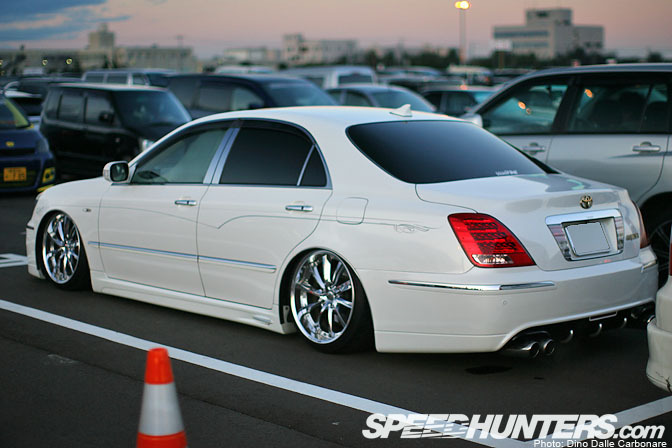 There were also plenty of VIP sedans like this Crown Majesta.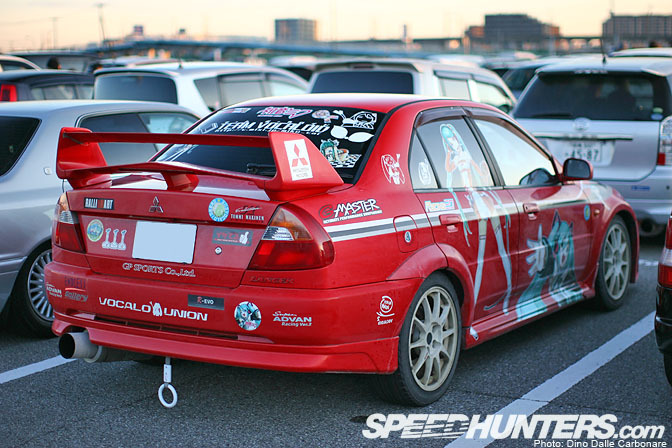 An itasha Tommi Makinen Evo VI. I've really seen it all now!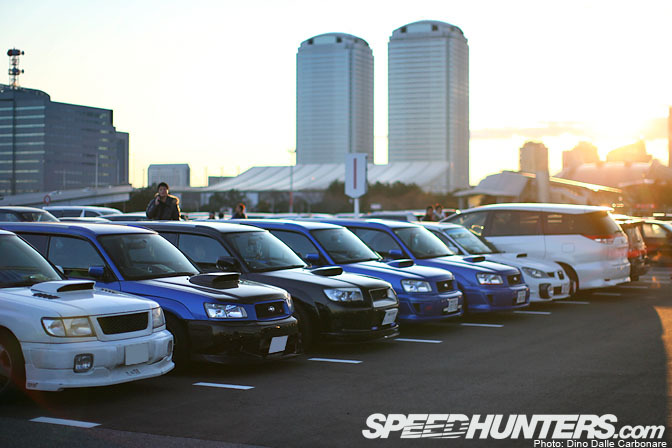 Here is a nice line up of STI Foresters, complete with "post-box" hood scoops. I was very glad to see the sun's warm rays gradually brake over the Makuhari Messe, I was pretty frozen by then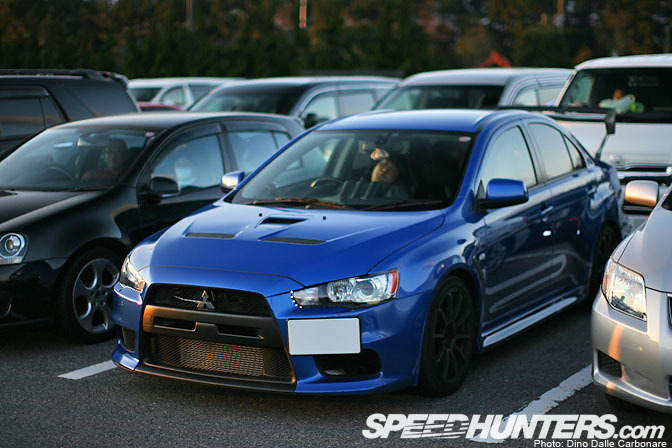 Evo X basking in the first light of the day…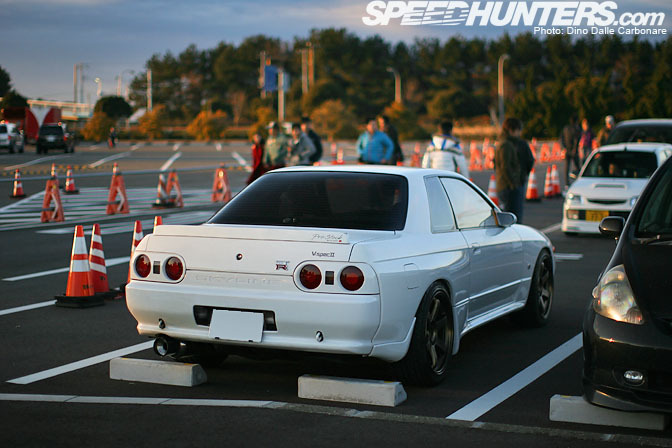 …as was this Pro Stock tuned BNR32 GT-R V-spec II.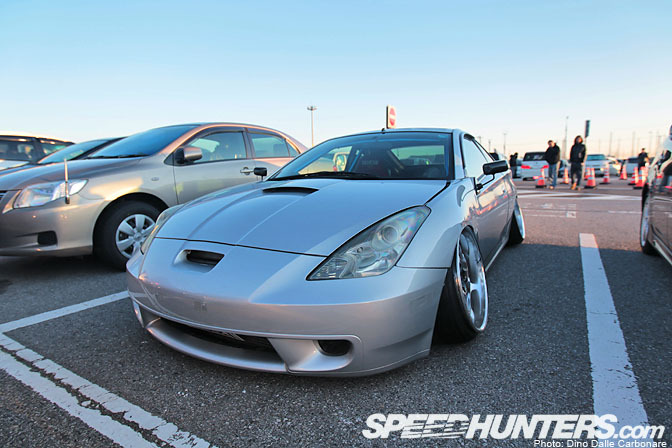 Got negative camber?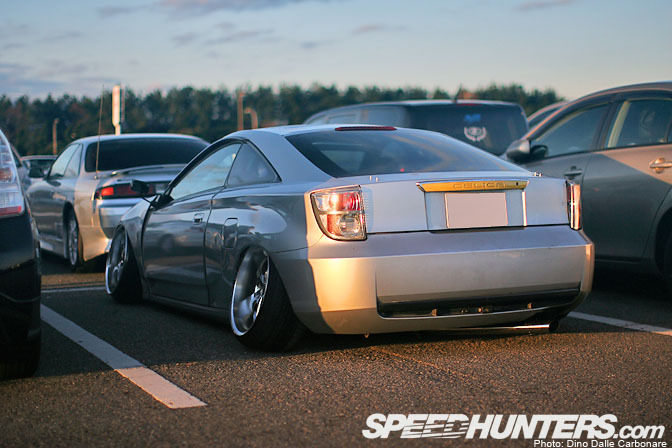 Probably more than enough! Stay tuned for the second part of the parking lot coverage, always a pleasant addition to the TAS posts.
TAS 2012 features on Speedhunters
-Dino Dalle Carbonare