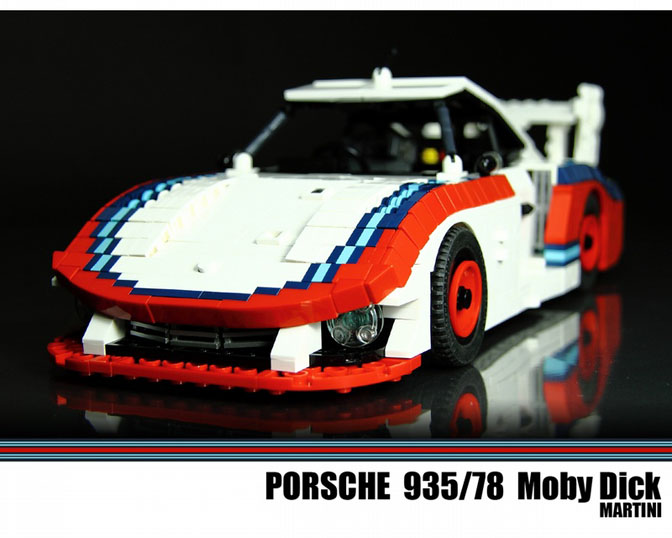 The "Moby D i c k" Porsche 935/78 is one of the most famous race cars ever, and it's one that's been recreated in scale form by countless diecast and plastic model brands. Taking things even further, we recently came across this incredible Moby replica built entirely out of Lego.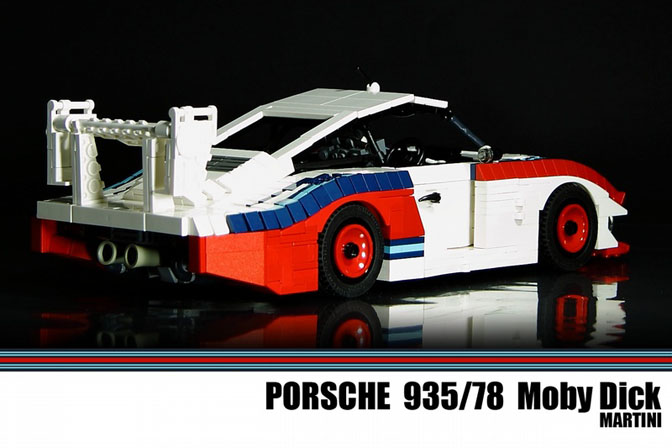 This particular build was done by a fellow named Malte Dorowski and was posted on the MocPages Lego community site.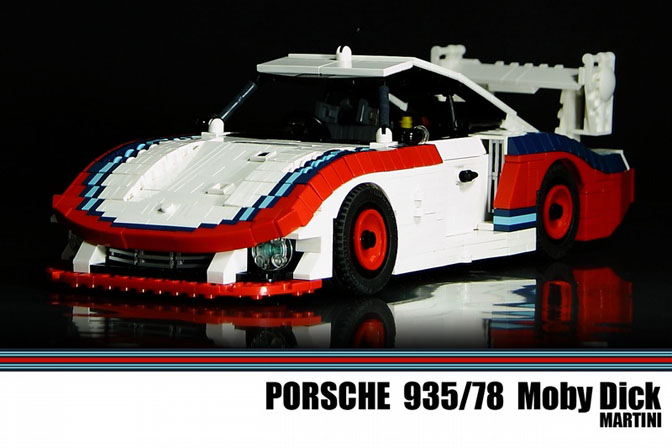 Not only is the car instantly recognizable as a Martini-colored 935/78, it's also incredibly detailed inside and out.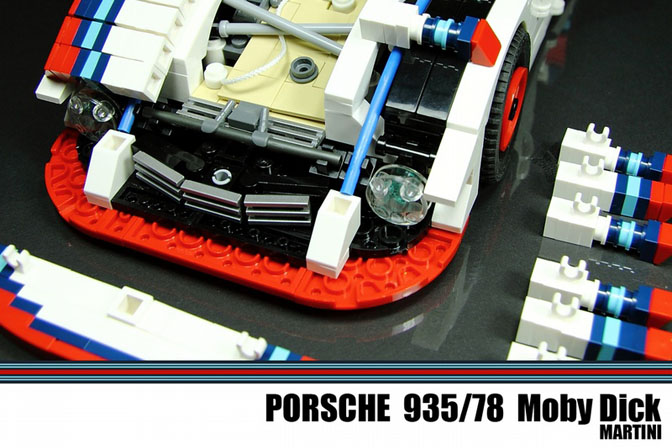 Removing the Lego bodywork reveals an extensivley detailed chassis beneath. It's clear that Malte put a huge amount of work into this project.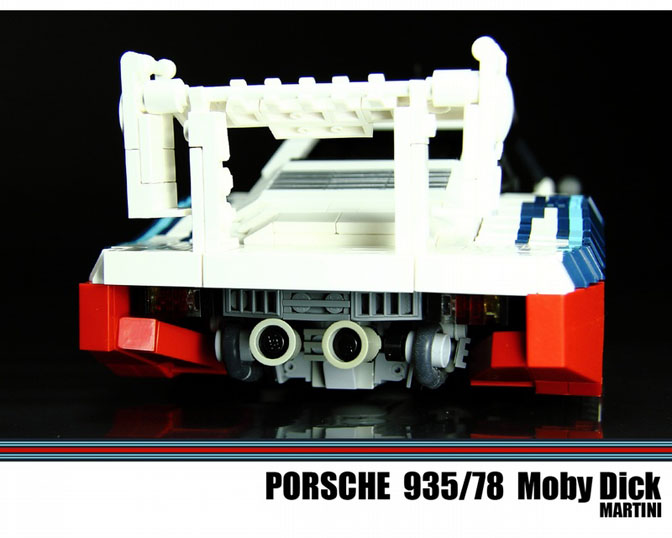 The rear view reveals the twin turbines and signature tail pipes, all constructed from the famous building material. Maybe it would be cool if Malte built a couple Lego flames and added them to the pipes?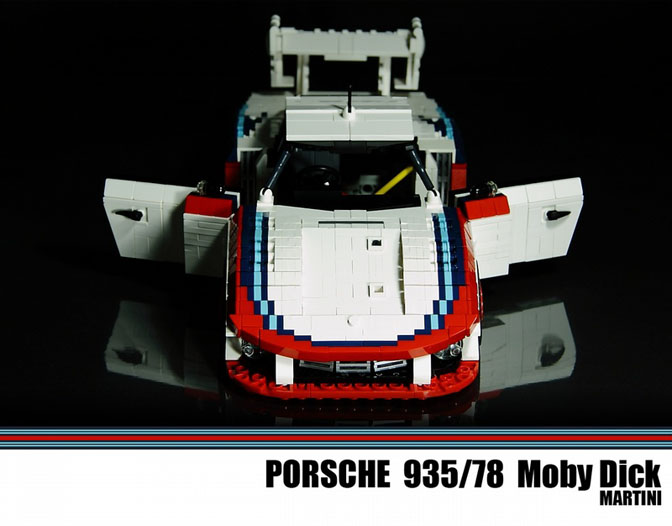 He even added a pair of opening doors…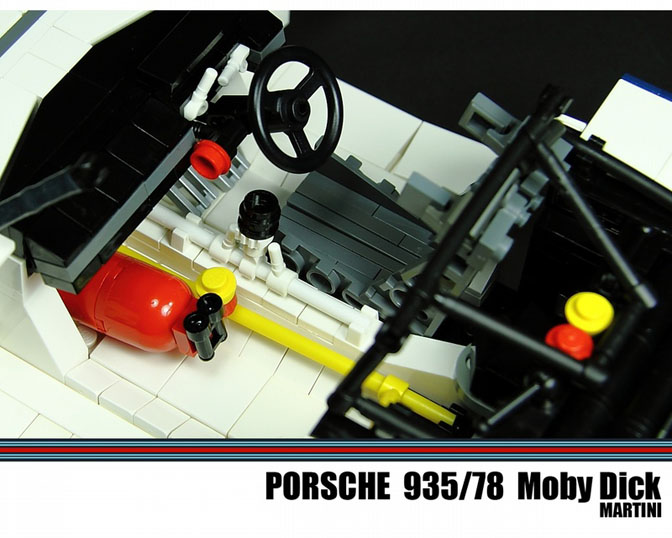 …which lead into this beautifully done cockpit.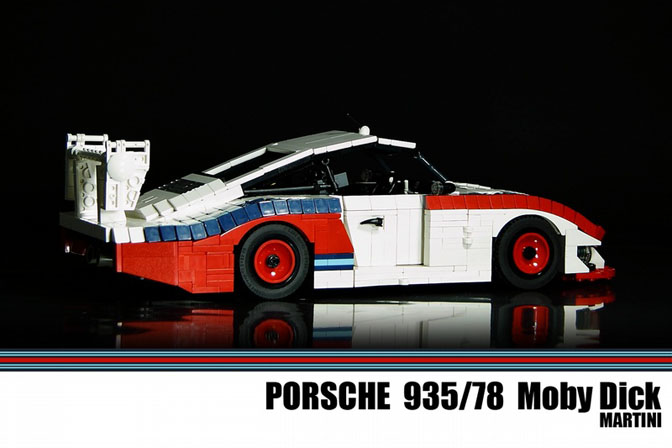 If you want to check out more photos of Malte Dorowski's masterpiece, make sure to check out his photos on MocPages.
-Mike Garrett