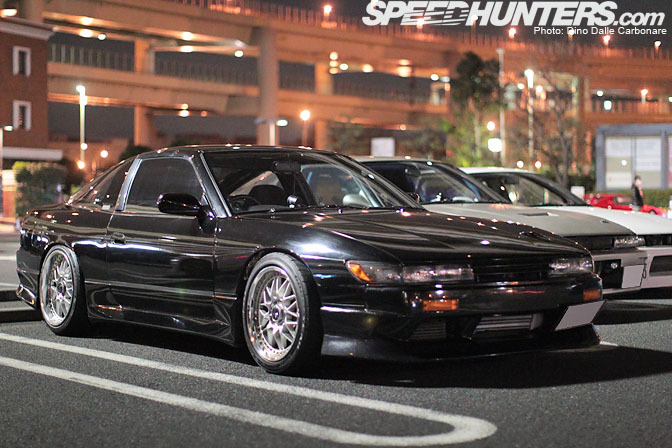 The third day of January marks the beginning of our S-chassis Festival, where for three days we devote a lot of our space to some of the most loved and modified series of cars that Nissan has ever produced. While the other guys bring you features and spotlights from around the world, my contribution to this first day will be from Daikoku Parking Area…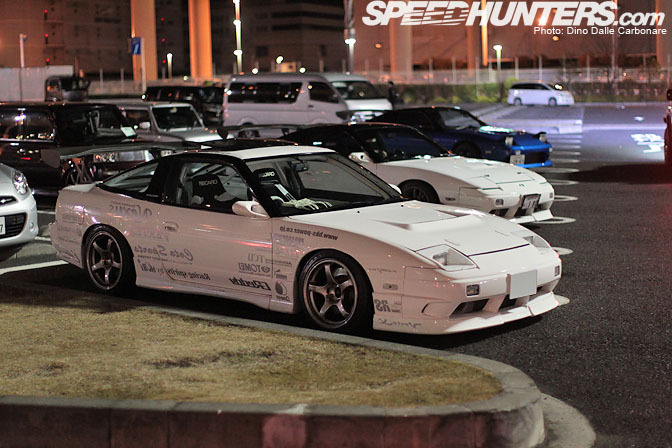 …where every year a small group of S13/RPS13 enthusiasts organize a small meet.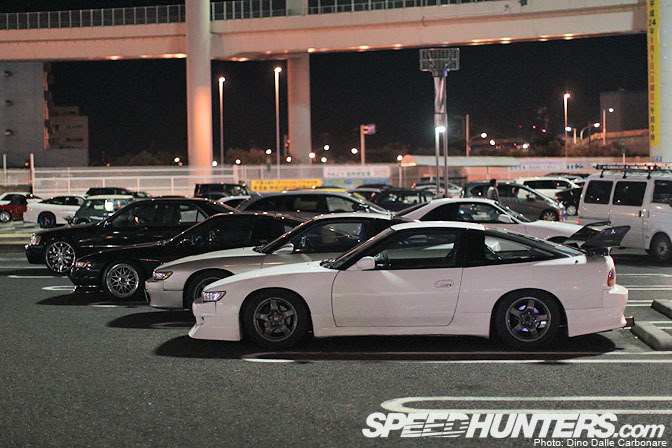 Plus, this being Daikoku, you can always expect to see a very wide variety of rides…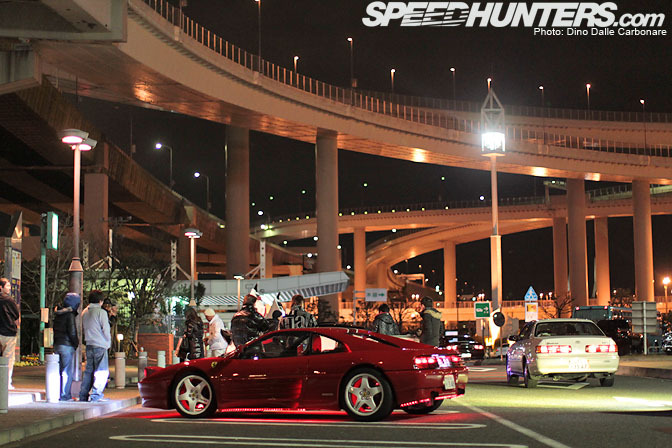 …that continuously drop in throughout the night.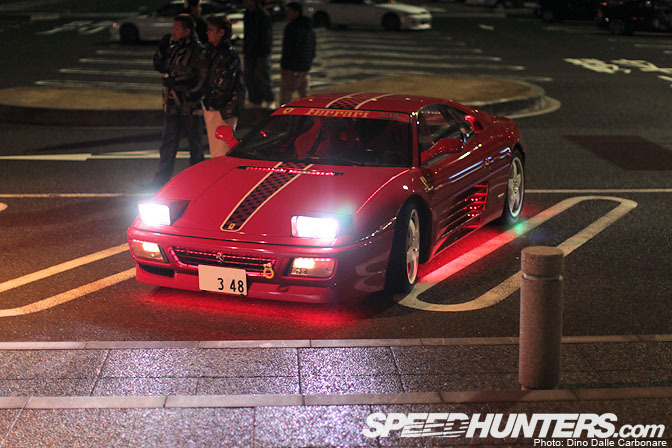 Most Japanese are still on their New Year's break so there was quite a lot happening.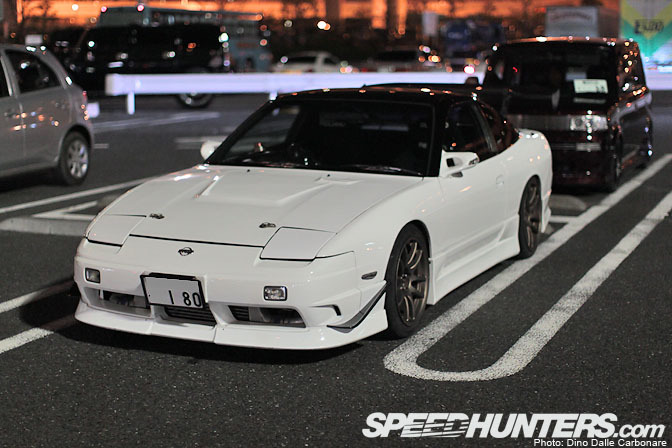 S-chassis wise, there were mostly 180SXs that showed up…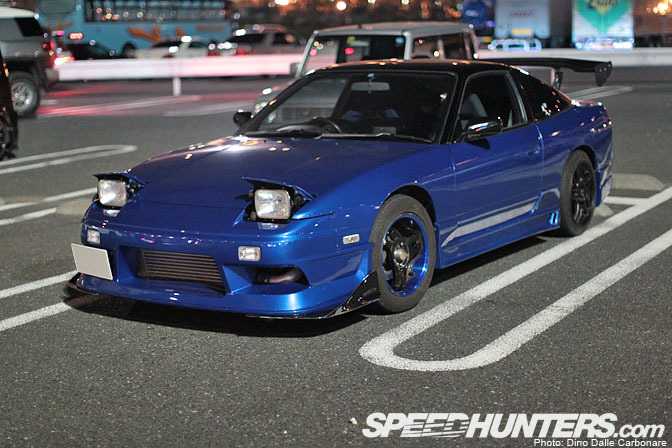 …all sporting different levels of tune.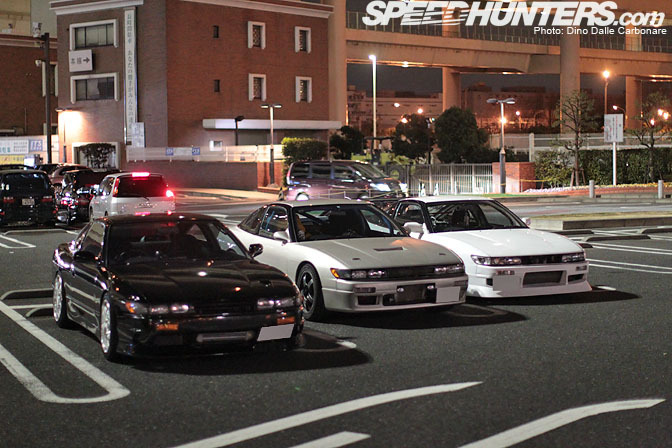 Sileighties anyone?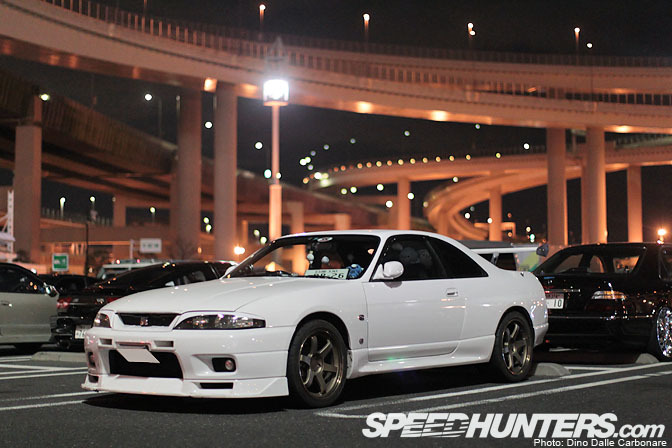 As I kept walking I came across some other rather cool Nissans like this R33 GT-R…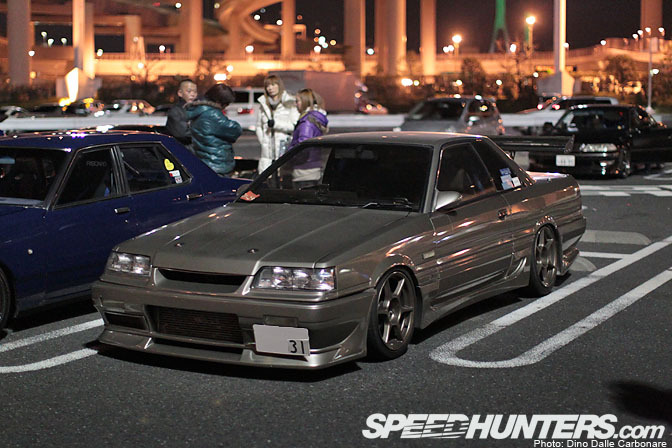 …slammed R31…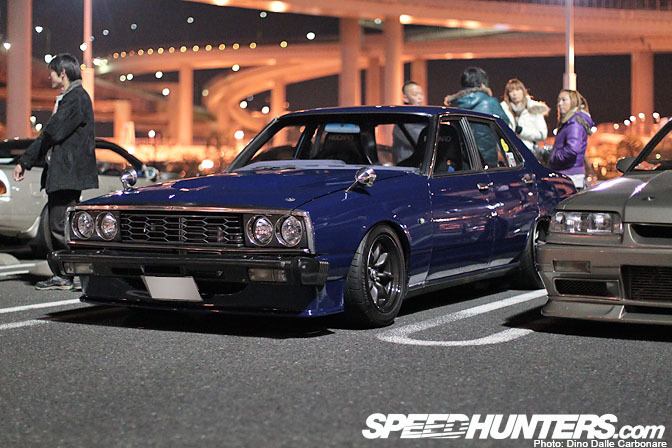 …and one that the Bosozoku always seem to favor, a Skyline Japan.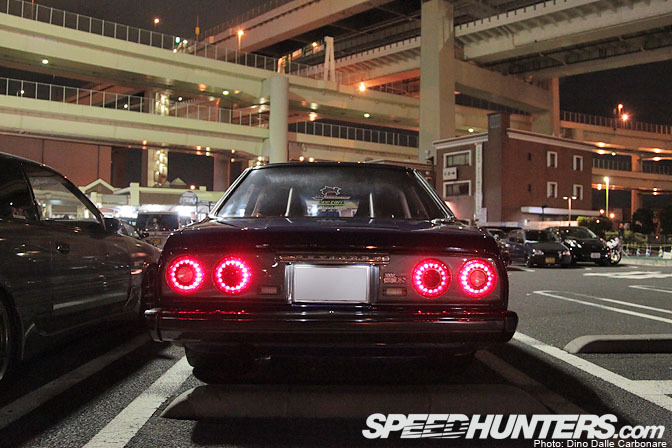 Nice LED taillights!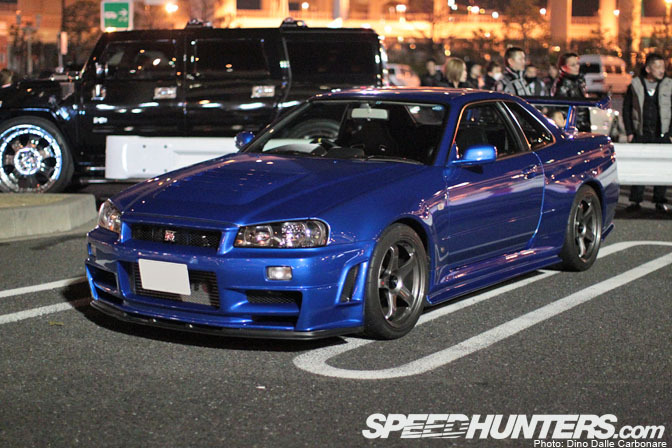 The Z-tune bumper on the R34 looks so damn hot, especially when joined by the prohibitively expensive R-tune carbon hood!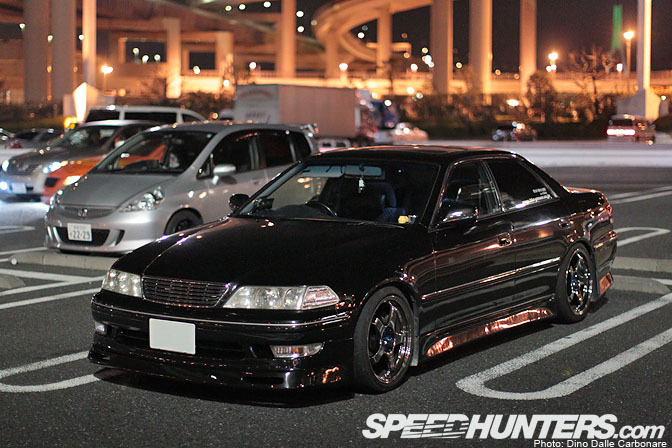 Ok we have to give some love to other cars too, like this JZX100…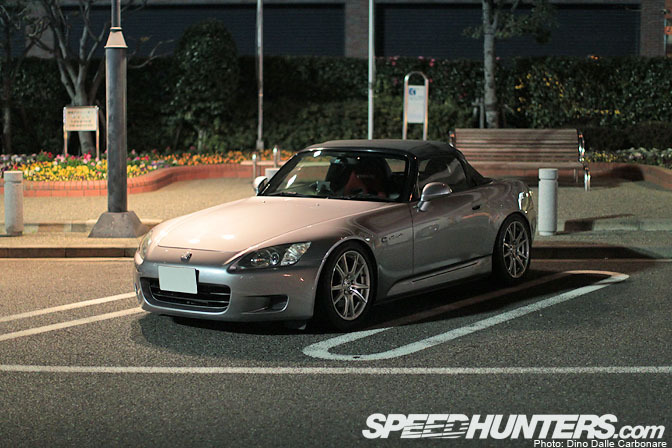 …and this lonely AP1 which was sitting in a dark corner of the parking lot.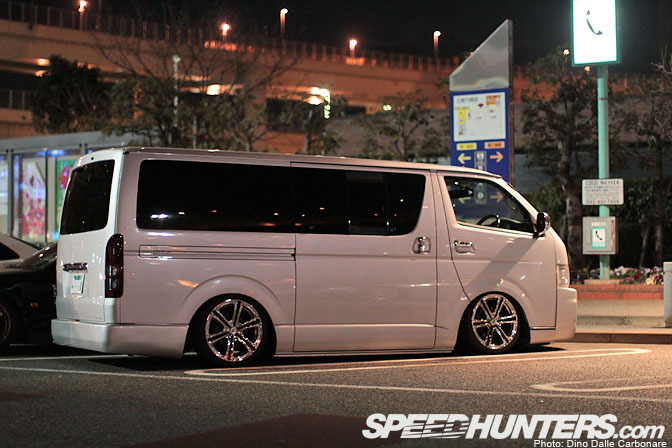 It's all about variety at Daikoku, and you really can't get more Japanese than a slammed Toyota Hiace on bags!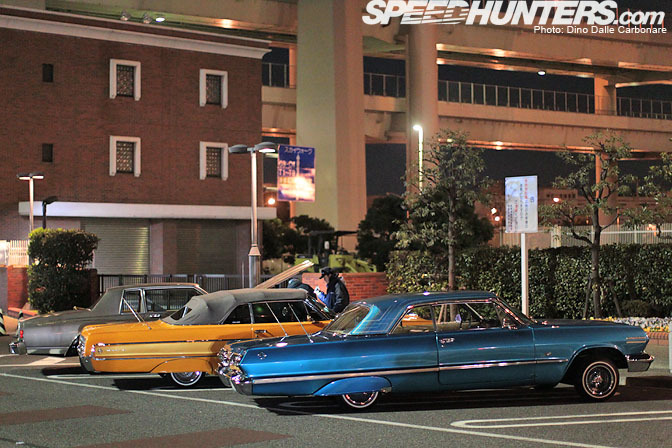 Yup, even a few low-riders dropped by!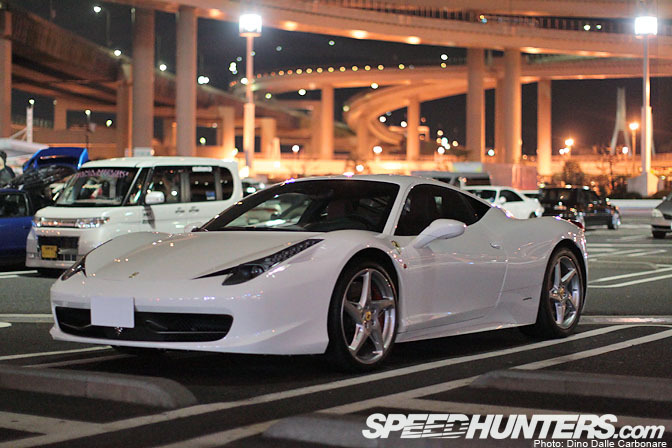 One car that pretty much stole most of my attention was this brand new Ferrari 458 Italia. This is precisely how I like these works of art, finished off in a simple shade of white.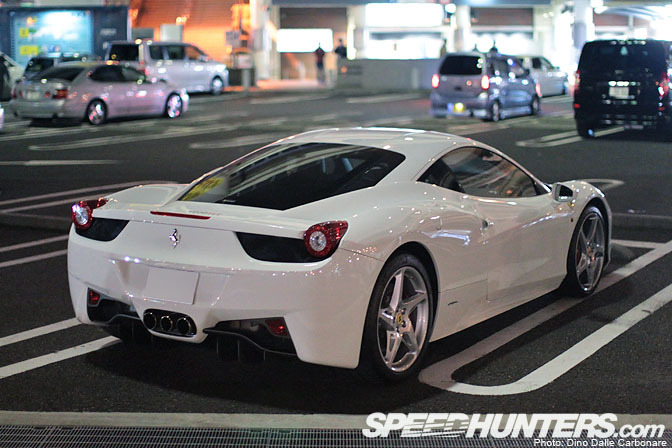 I got chatting to the owner who has been enjoying his new toy for the past two months, racking up an impressive 3,000 miles. Around the capital, that is no small feat!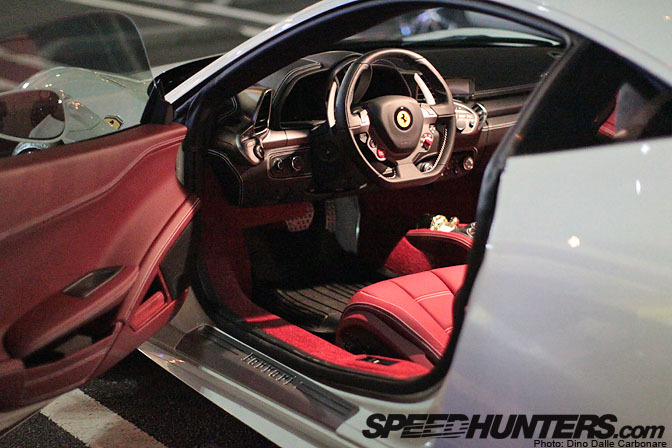 He was kind enough to allow me to park my behind on that tight wine-red leather which covers most surfaces in the interior and even crank the barking V8 into life. I felt like I was inside a spaceship!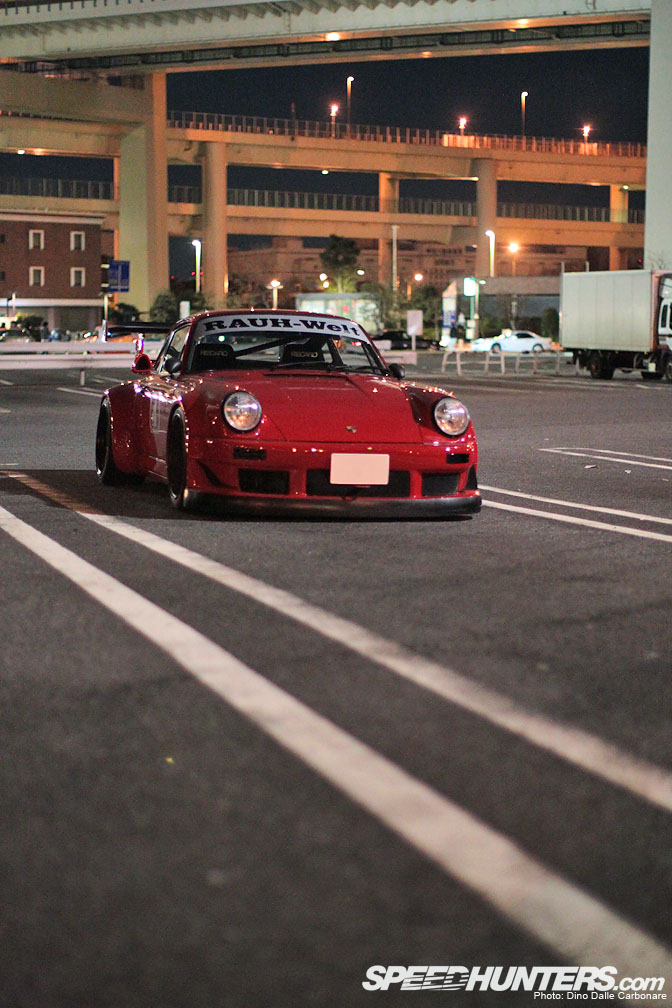 I then spotted a very low, familiar looking red shape in the far distance.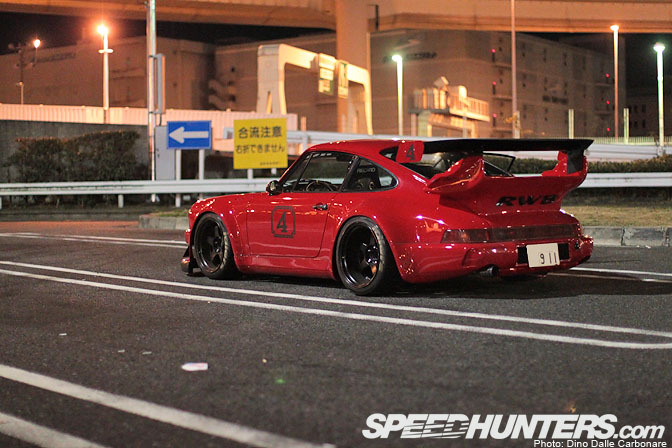 As I made my way over I realized it was the number 4 RWB 964 which is owned by a cool guy called Takashi.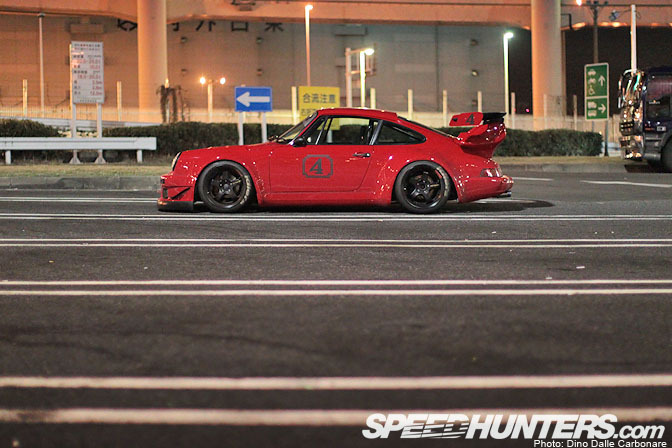 Takashi had seen that I would be heading down to Daikoku on my Facebook page, so dropped by to say hello.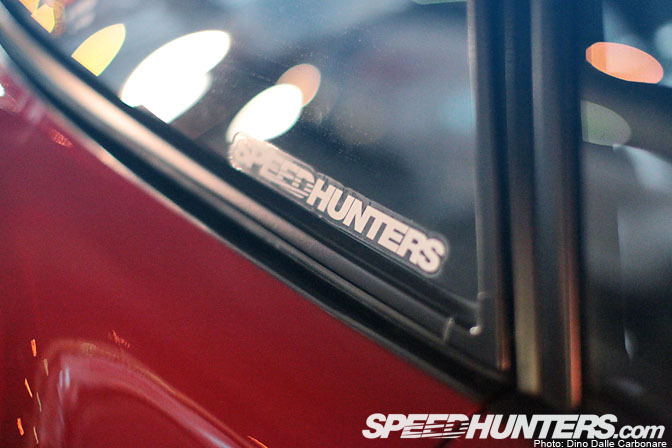 I noticed his car didn't have any Speedhunters stickers so I made sure this was taken care of then and there!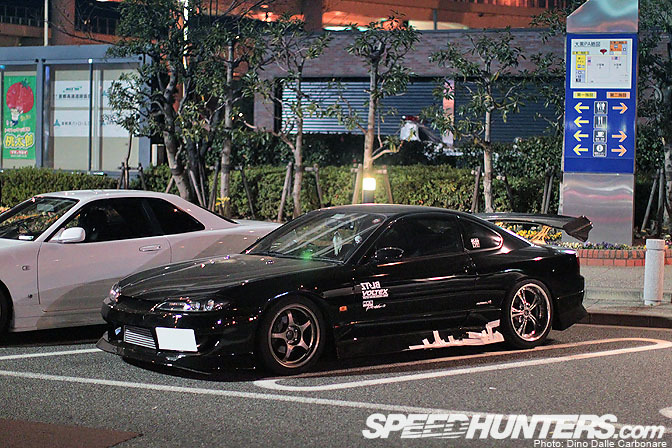 Drift-spec S15 Silvia, another welcome addition to the S-chassis line up.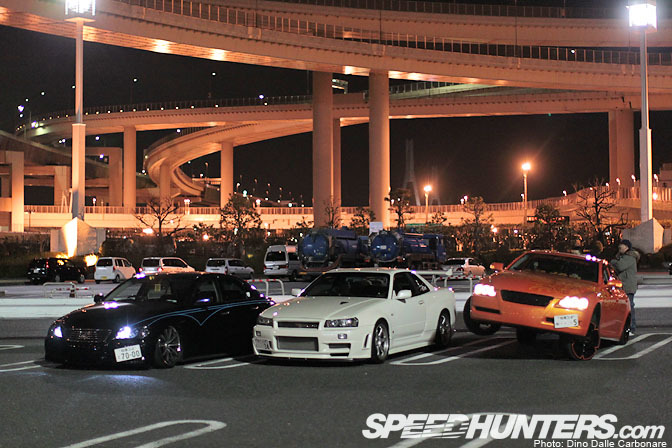 Spot the odd one out!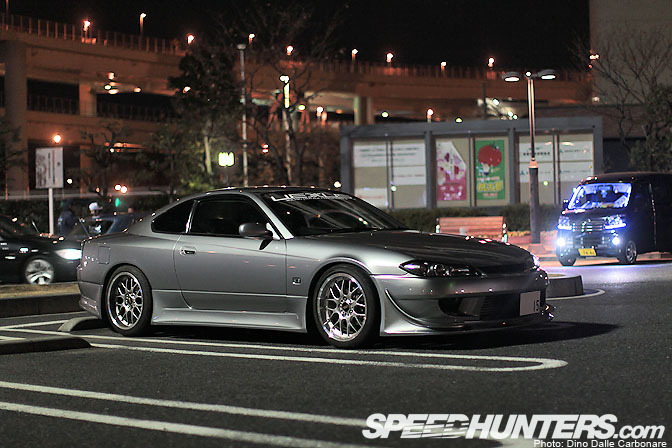 How clean is this, with number plate to match!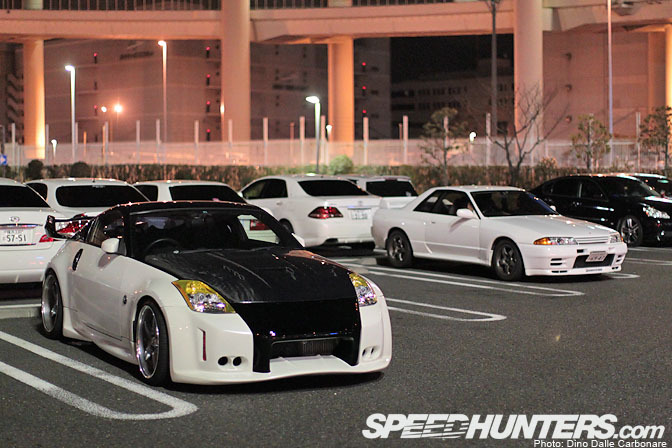 It looked pretty quiet on the opposite side of the parking lot but hiding among regular cars I noticed this Veilside kitted Z33 and a very clean, stock BNR32.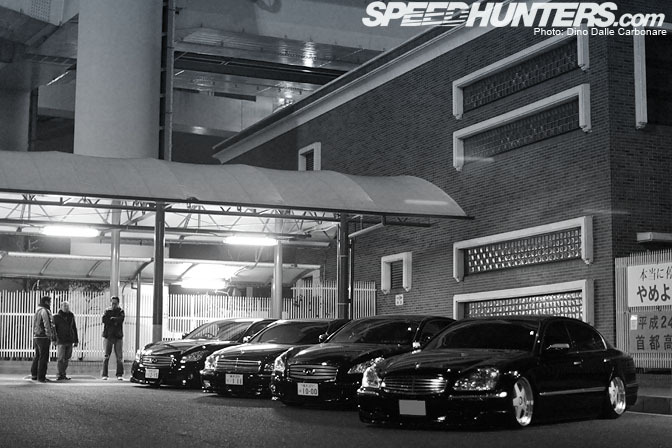 And how could a night at Daikoku be complete without a showing from a VIP crew.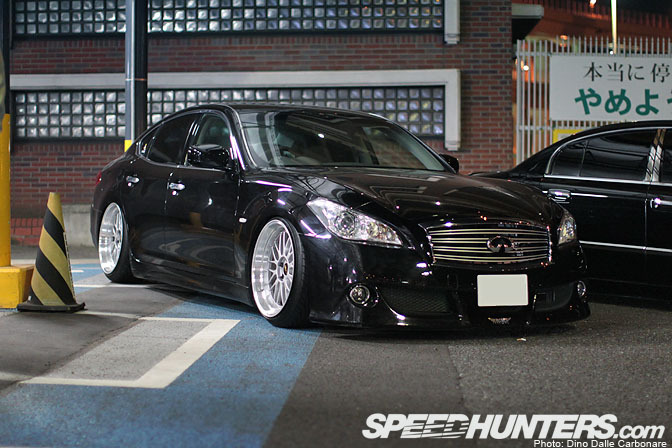 How about that for stance! This new-gen Nissan Fuga sure lends itself well to a nice lowering and adequately sized wheels.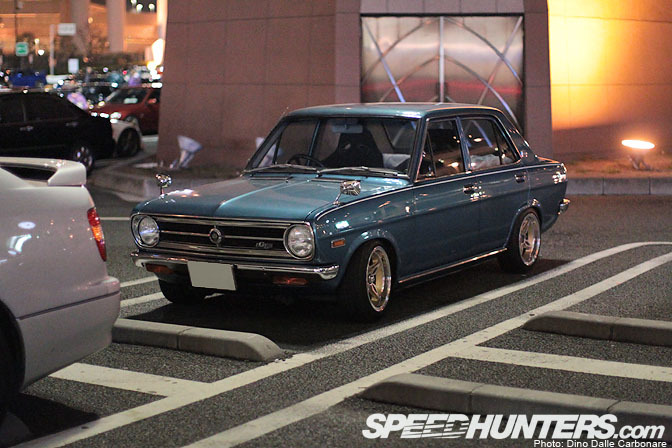 Little Sunny GL sedan in tip top condition.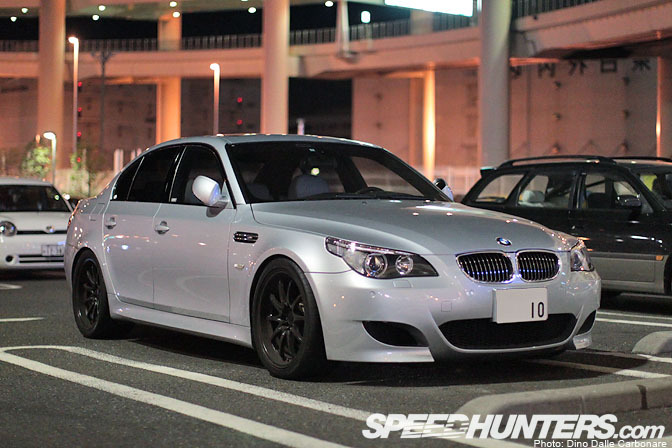 And to finish off an M5 riding on a CE28s.  Daikoku never disappoints!
S Chassis Festival on Speedhunters 
-Dino Dalle Carbonare