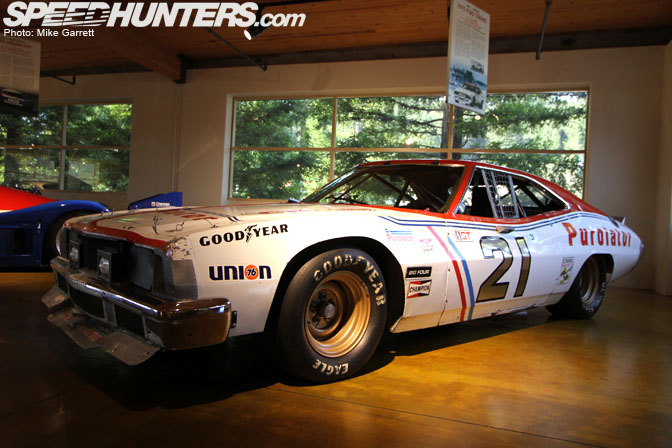 The other day we took a look at a record-breaking Dodge Daytona stock car from the Canepa collection, and today we have another historic stock car – albeit one built for an entirely different purpose. Back in the mid 1970s an effort was made by NASCAR to create a class for its cars in IMSA and FIA sports car racing. This '75 Ford Torino is a result of that short experiment.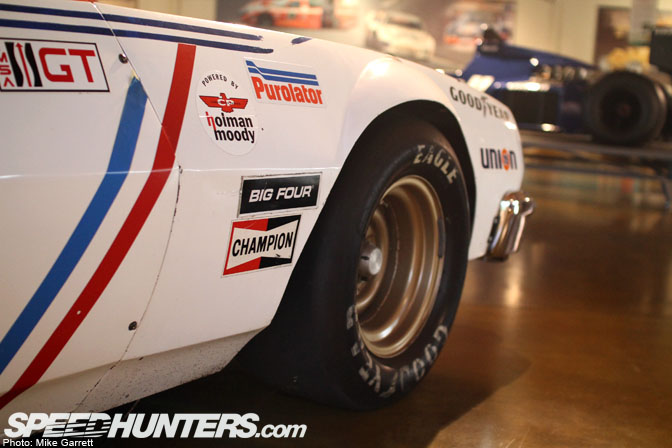 Like a lot of the Ford stock cars of the era, this Torino was prepared by Holman Moody. It was based on a Grand National chassis, but received a number of tweaks to make it more competitive for road racing.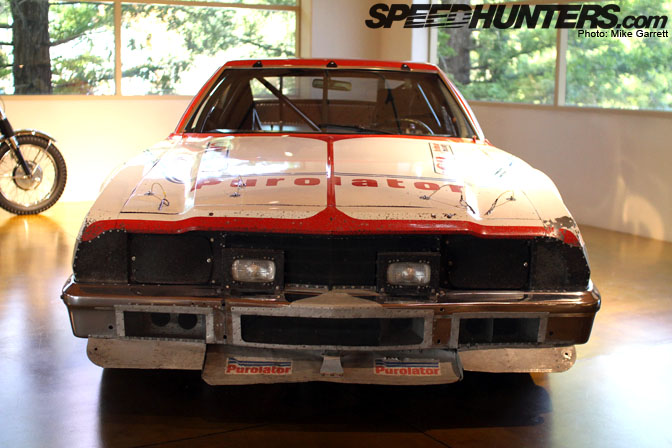 The motor for example, was a Boss 429 mounted as low as possible to make the car more balanced. Output for the dry-sumped big block was an impressive 600 horsepower.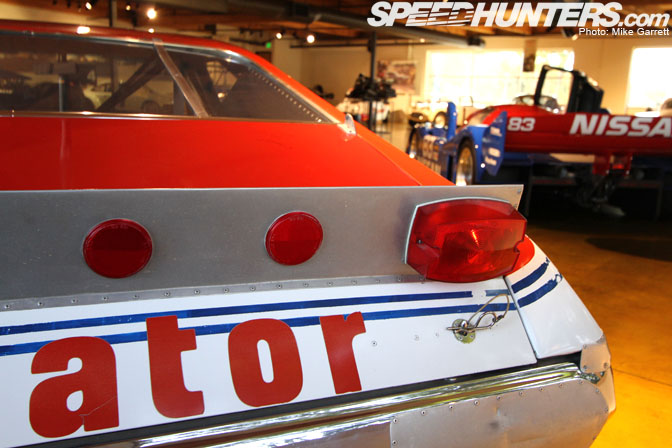 While you can immediately see the Torino's NASCAR roots, the body for the IMSA car is actually quite different. You have the rear spoiler for instance, and brake lights which look like they were installed rather quickly.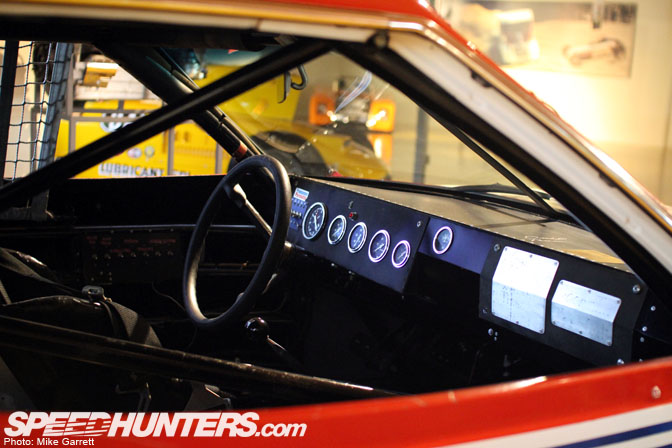 Here's the interior. Looks slightly more modern than the '69 Daytona doesn't it? Such is the difference six years makes.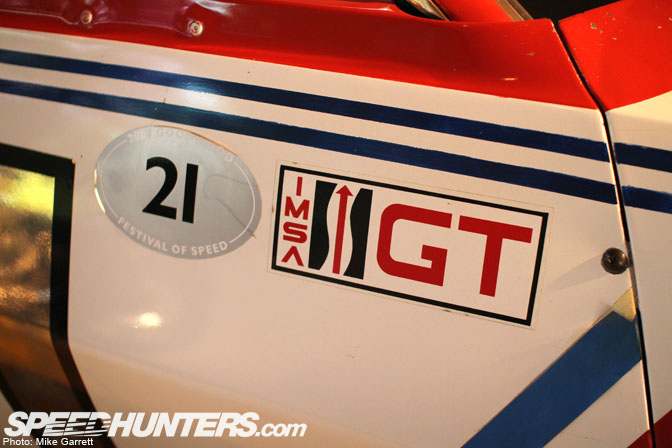 The Torino was campaigned at the 1976 24 Hours of Daytona with a crew of four drivers lead by NASCAR hero David Pearson. Also on the team was David's son Larry Pearson, plus Gary and Jim Bowsher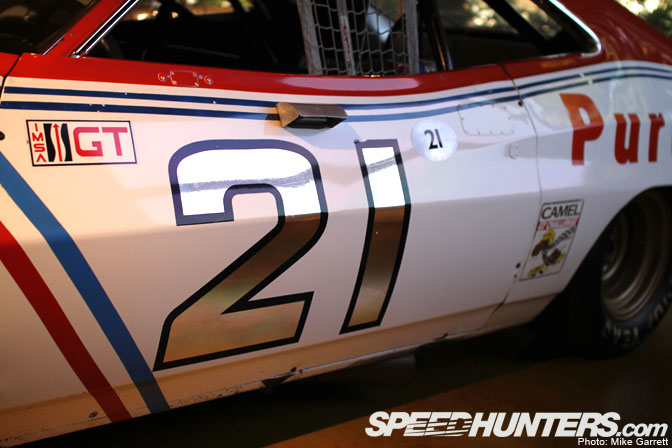 You might recognize the #21 on the side of the car as the same one on Trevor Bayne's Wood Brothers Ford when he won last year's Daytona 500.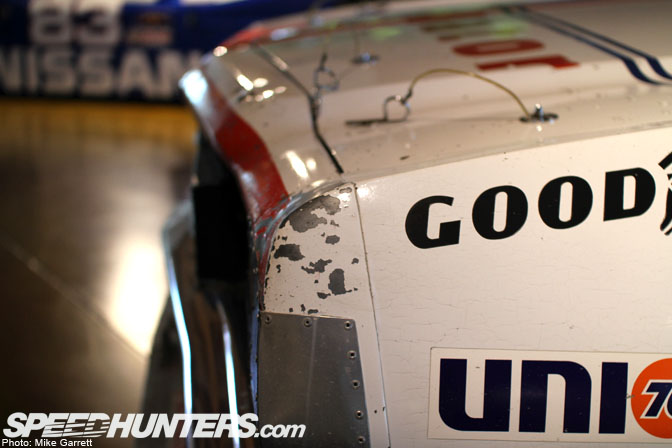 The group of four drivers was able take the class win at the '76 Daytona 24 Hours, along with an overall 16th place finish. This was despite an engine replacement late in the race that set them back three hours,.
The team also in line to run the car at the 24 Hours of Le Mans in 1976, but plans were called off after John Holman of Holman Moody passed away. The Torino was never raced again, and as you can see remains completely unrestored.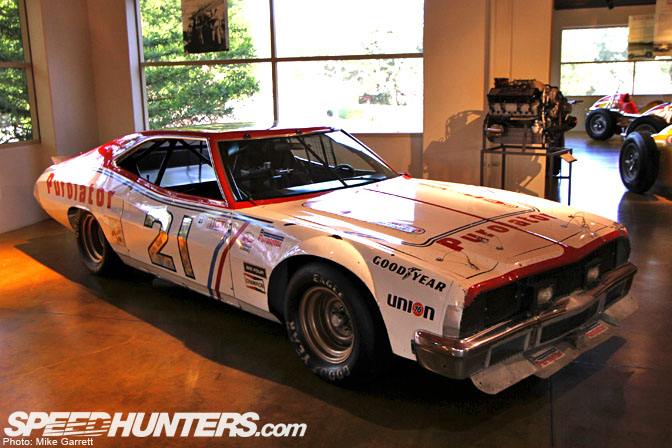 Despite the car's short competition history, it remains a fascinating time capsule from a very unique period in American motorsport history.
Today all we can do is imagine how cool it would have been to see this car hauling down the Mulsanne Straight in 1976…
-Mike Garrett