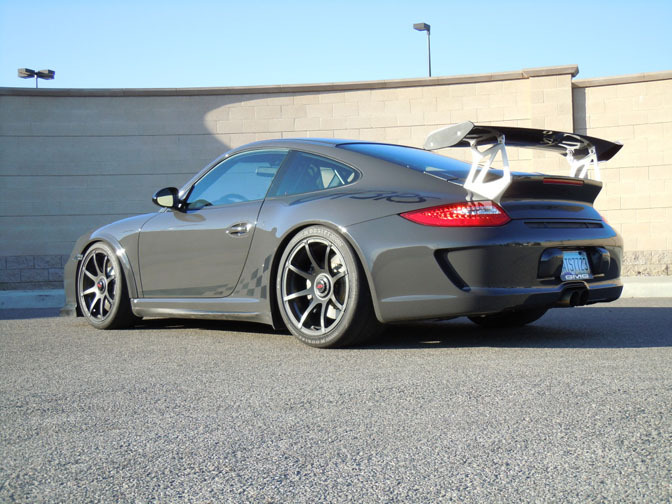 There are, of course, many ways to modify a Porsche but not all improve on the original package. GMG Motorsports are no strangers when it comes to tuning Porsches and now they have a complete package to turn your Porsche into a real track animal. The kit is called the GMG World Challenge track package and consists of predominantly suspension components.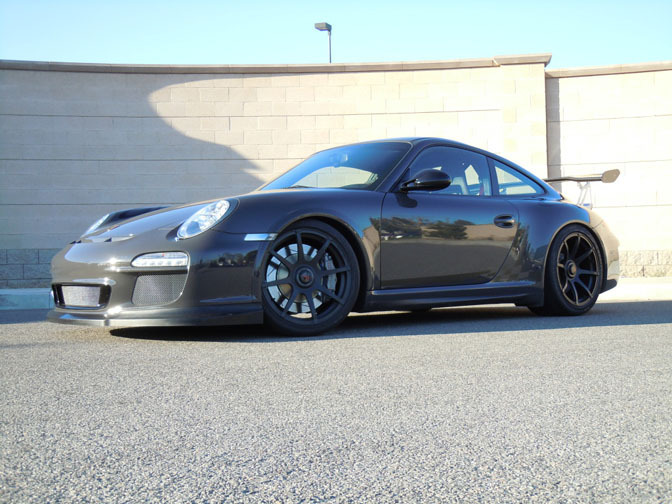 Their latest project is this 2011 Porsche GT3 RS that belongs to a customer in AZ. This is the 19th car to receive the complete GMG treatment.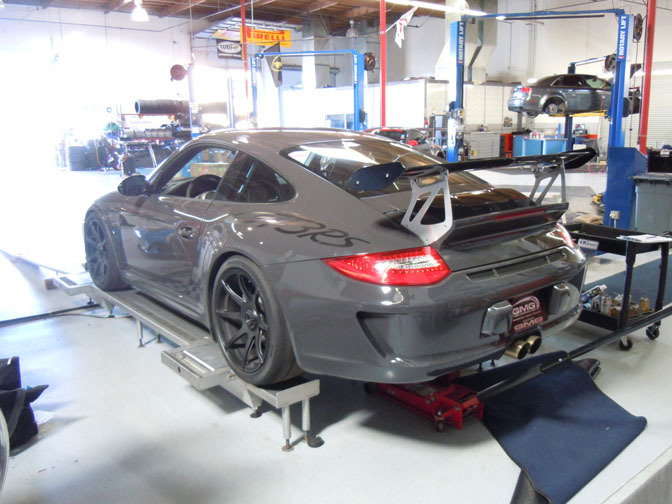 The car is fitted with a new exhaust center section, cat and new headers.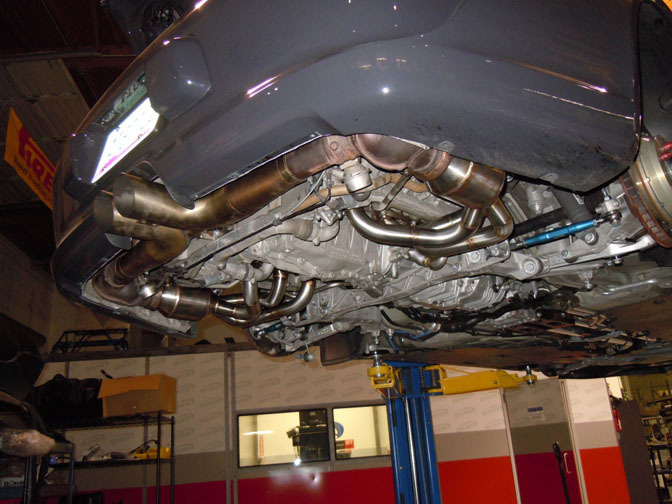 Here is a better look at the headers. I'm sure this exhaust would be music to the ears of innocent bystanders.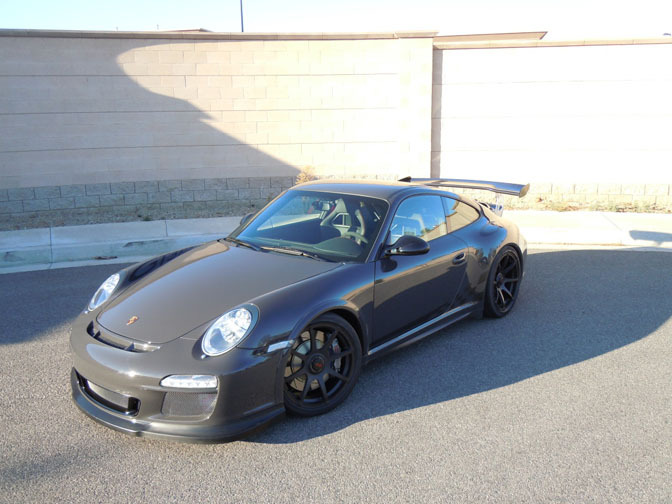 Looks nice in battleship grey don't you think?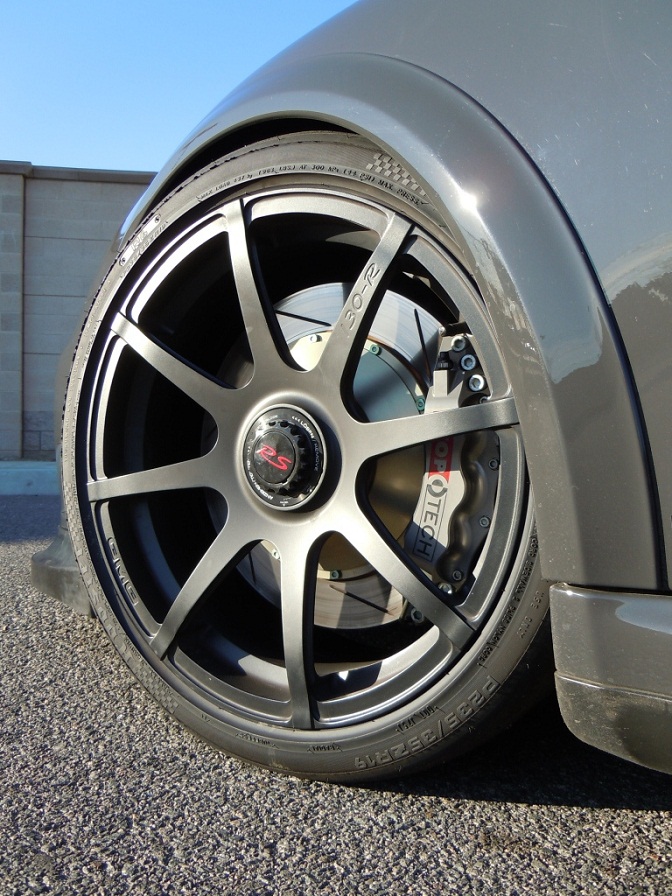 These are the single lug 19" forged monoblock GMG Motorsports 130R wheels.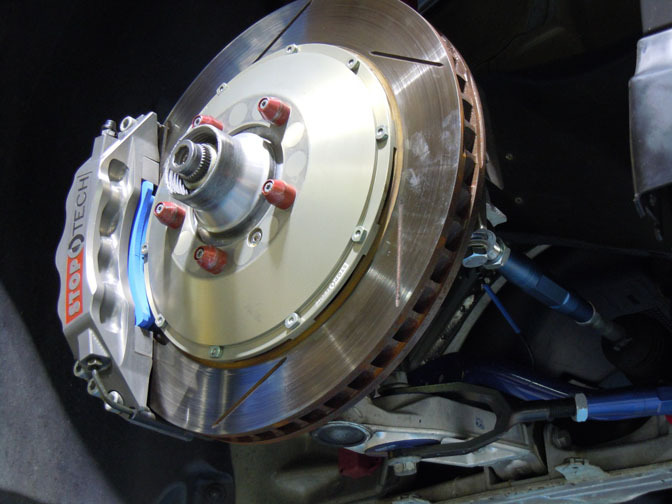 GMG has years of experience with Stoptech and also run these exact same brakes on their World Challenge GT3 Cup Car. The kit consists of these enormous 6 pot calipers with Endless pads and RF650 fluid.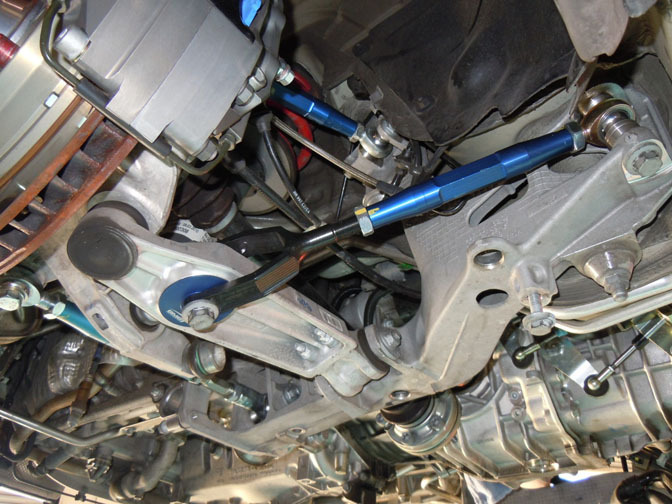 GMG spent numerous hours on the track to figure out the best handling package and have developed a bump and toe steer kit. The package also includes adjustable sway bars, RSR style thrust arm and dog bone kit.
-Jeroen Willemsen