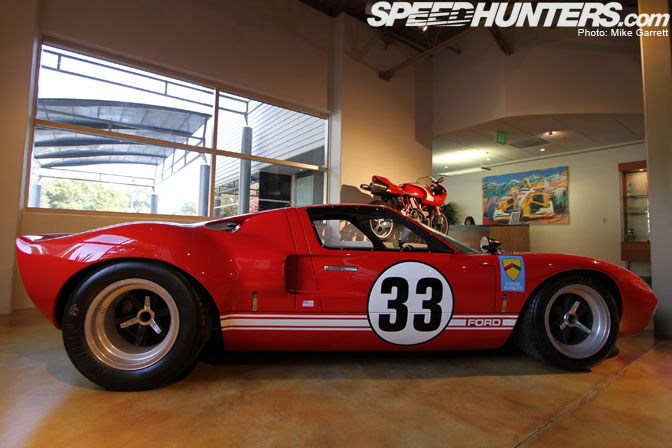 For the final car spotlight from my visit to Canepa Design, we have one of the most legendary automobiles ever produced – the Ford GT40. Like it's cousin the Shelby Cobra, the there are lots of replica GT40s out there. To find a genuine one is something very special.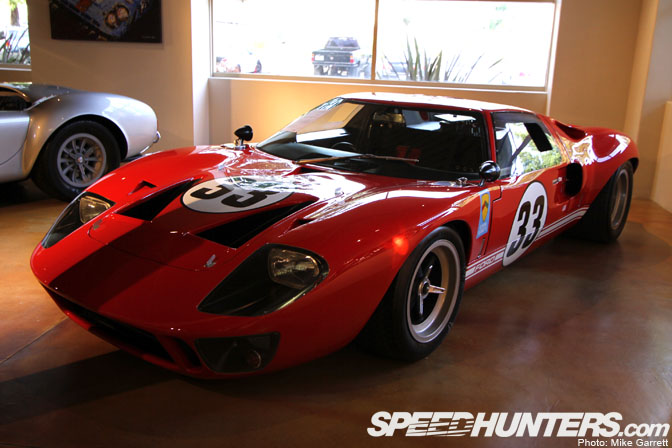 Determining if a GT40 is in fact genuine is not an easy task. This particular GT40, chassis number P/1033, was verified by GT-40 expert Ronnie Spain after many hours of work.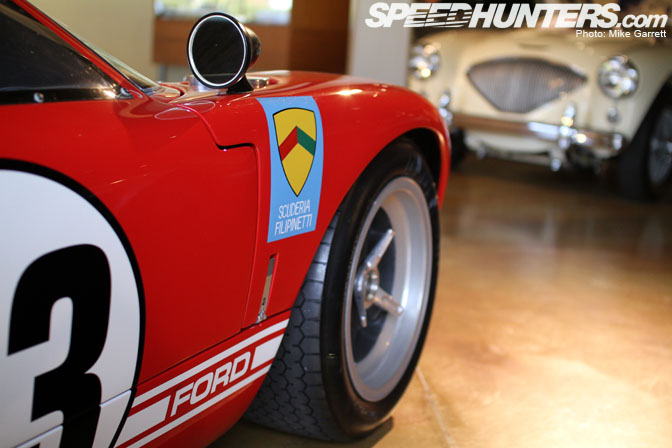 P/1033 has a very interesting history. Originally built as a road-going car it was delivered to Georges Filipinetti of Geneva, Switzerland in 1966. Filipinetti had the unpainted GT-40 coated in silver, and the car was outfitted with a number of luxury touches like air conditioning and leather upholstery. The finished car then made an appearance at the '66 Geneva Motor Show.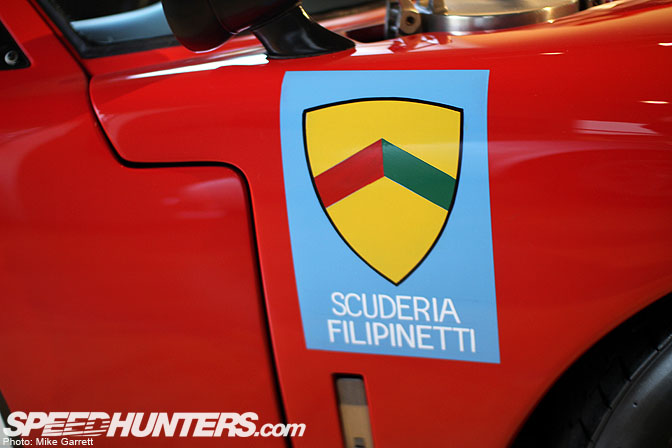 The car's next owner, Jaime Ortiz Patino stripped the car and converted it to race trim. It was run under Zitro Racing at a number of tracks in the late '60s and early '70s, including the Le Mans Trials, Hockenheim, and Buenos Aries.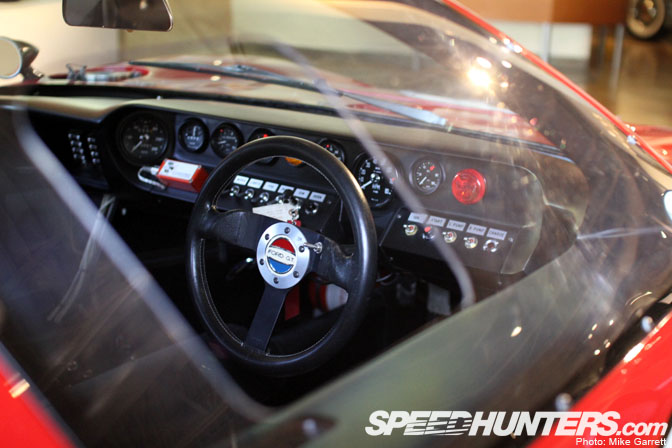 In the early '80s the GT40 made its way to California where it under went a full restoration. Following the resto, it was campaigned at a number vintage race events in the western US.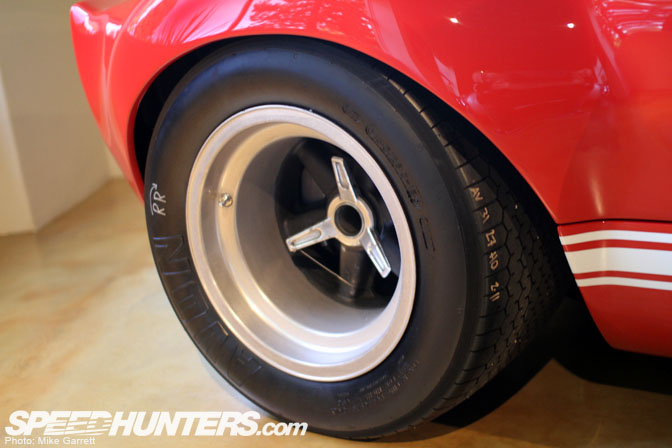 Original GT40 wheels can't be easy to track down. Whoever buys this car will even get a complete extra set of them,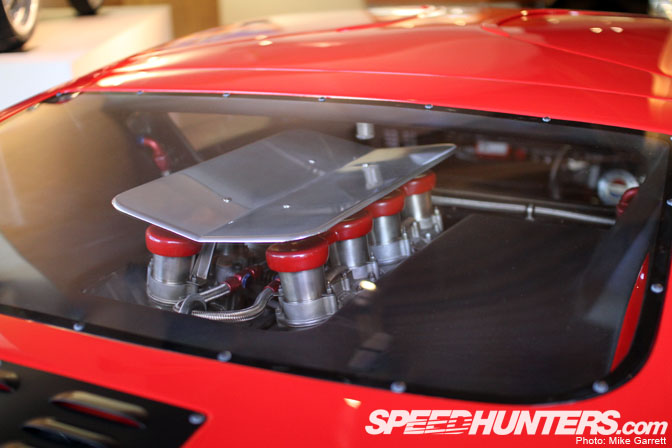 Beneath the rear window you can see the Weber 48 IDAs atop the 302 small block V8.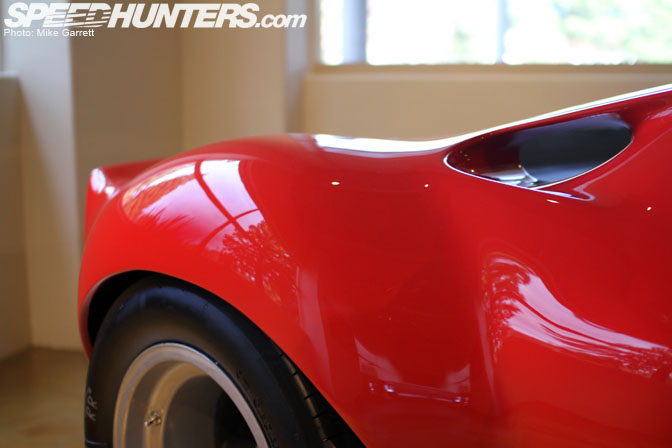 The GT40 is considered by many to be one of the most beautiful cars ever produced. Seeing one in person, it's hard to disagree.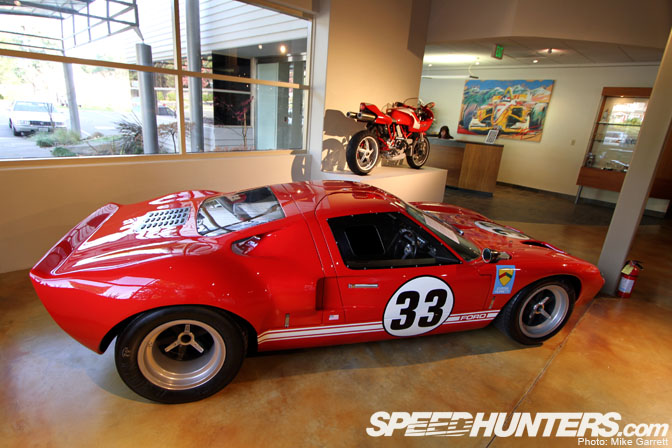 Hope you guys guy enjoyed my look at a few of the gems from the Canepa Collection.
Who knows what we'll find the next time I make a visit?
-Mike Garrett