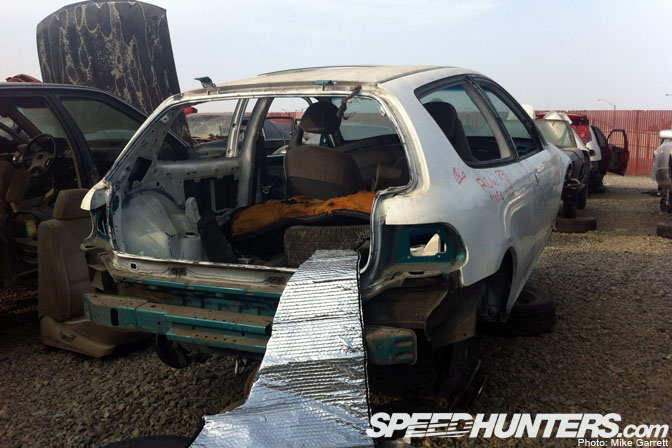 What did you do on New Year's Eve? Party with friends? Family get together? A vacation maybe?
How about a walk around the junkyard? That's just what I found myself doing this past Saturday.
The weather was nice here in Central California and there wasn't much else to do, so my dad and I headed down to the local Pick N Pull to look around. We weren't hunting for anything in particular, although I was keeping
my eye out for a 5-speed transmission to swap into my 240Z.
Even if you
aren't looking for something specific, a walk around the wrecking yard
can still be a very interesting way to spend an afternoon. It wasn't until after I got home that I thought it might be fun to share the few photos I grabbed with my mobile phone.
I hope you've got your old clothes on…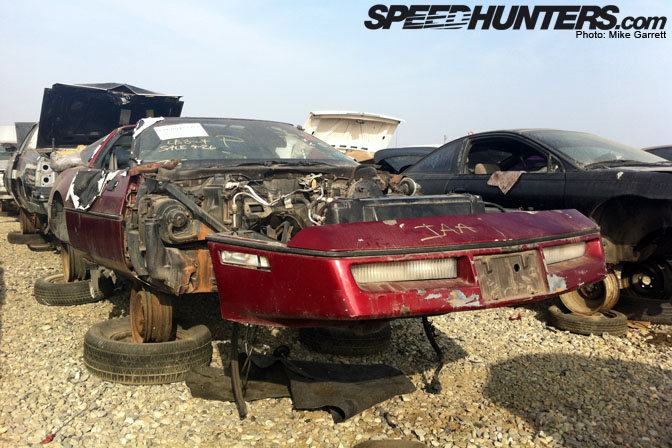 You might be surprised at the kind of cars you'll find in the yard. This C4 Corvette was pretty well stripped, but probably served up some good parts to someone.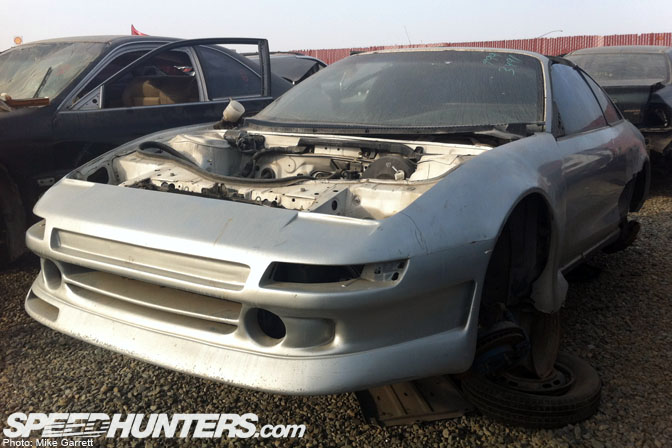 Here's an MR2 that looks like it was pretty "tuned" at one point. Note the shaved door handles.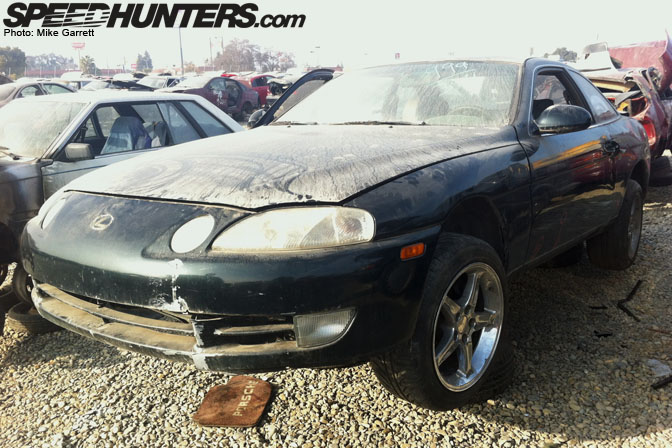 This Lexus SC400 was amazingly complete. The 1UZFE V8 was fully intact – ready to be pulled out and swapped into something really cool. I actually spotted about five SC300s and SC400s in various states.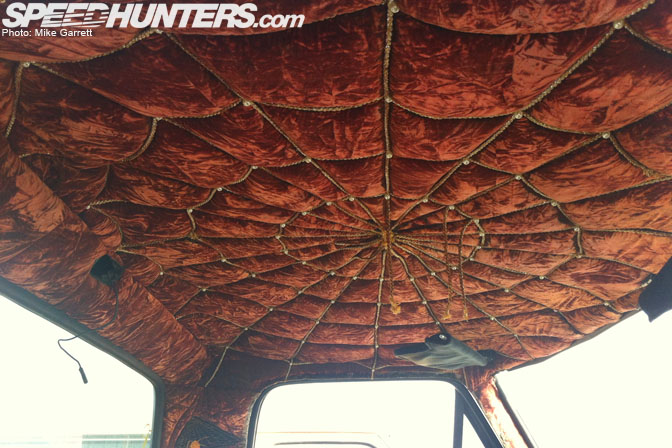 Check out this trippy headliner that was in an old Ford pickup. It's a little strange to think that once this truck was someone's pride and joy.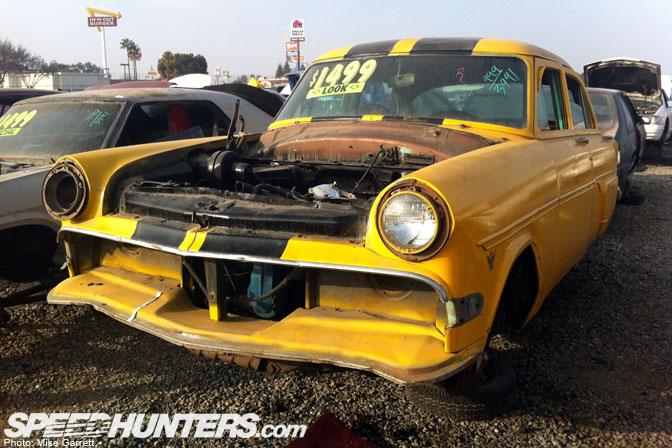 This Ford sedan was probably the oldest car we spotted during our visit. Cool racing stripes, eh?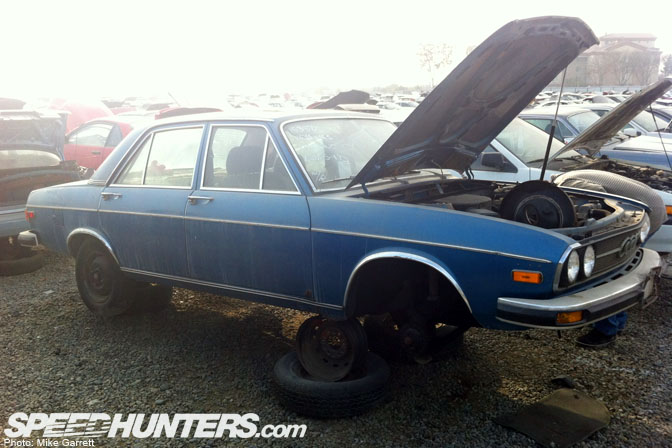 Sometimes you'll spot some truly rare vehicles at the junkyard – like this very straight and complete '74 Audi 100. I'm guessing not many of the folks at Pick N Pull are looking for classic Audi parts.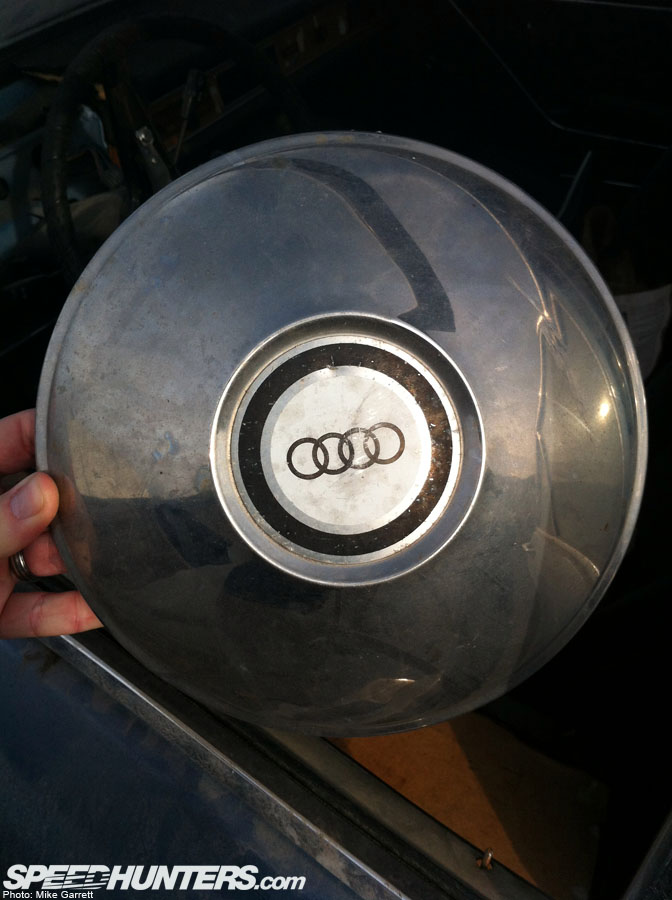 I took a peek inside and found the complete set of original Audi dog dish hub caps. Cool.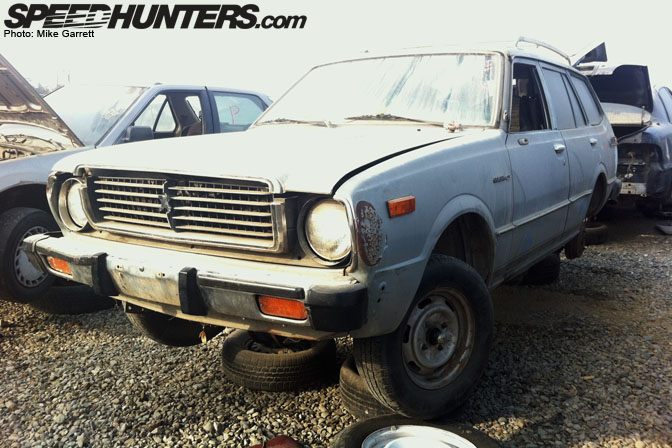 Here's another car that looked like it was still in salvageable condition – a '77 Corolla wagon. Probably one of the many cars that wound up in the junkyard after failing California's strict emissions tests. Sometimes the costs of getting a car to pass smog will exceed its total value and thus it's disposed of…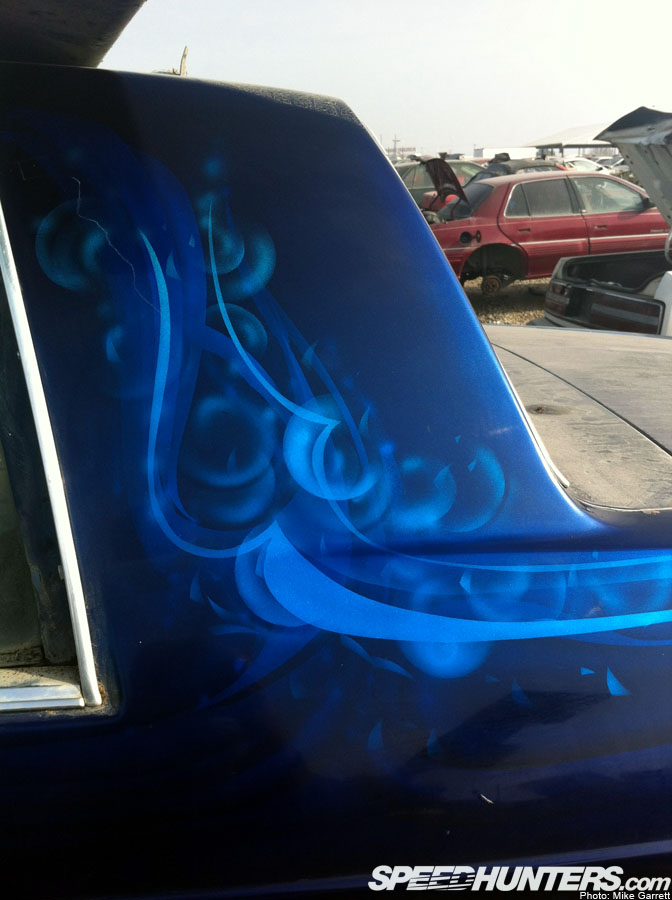 I'm sure somebody once spent a lot of money having the custom paintwork done on this Buick lowrider. Now it's just rotting away.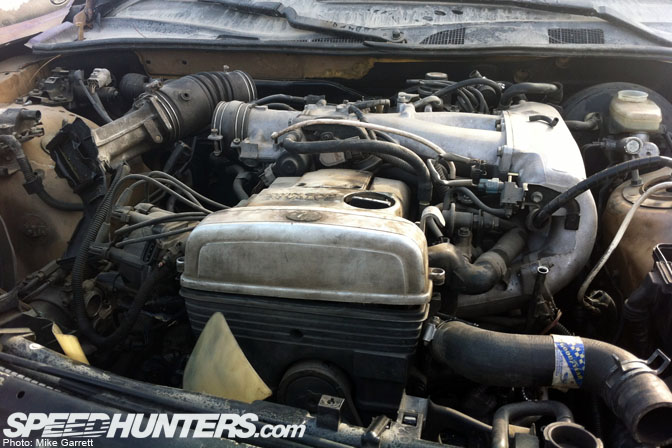 A 2JZ sitting under the hood of a first gen GS300. Quick, someone call Dominic Toretto.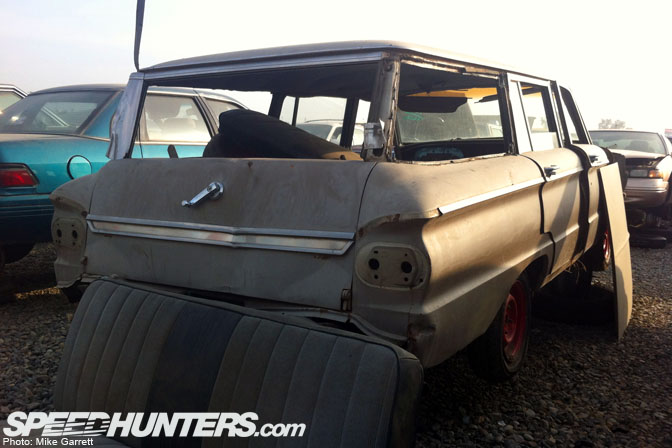 Finally, a really cool '62 Comet wagon that was tucked away Ford section among the Tempos and Escorts.
I saw some other interesting stuff on Saturday and I regret not snapping more photos. Perhaps I'll do some more detailed Junkhunting the next time I find myself at the wrecking yard?
Anyone have any cool junkyard stories?
-Mike Garrett