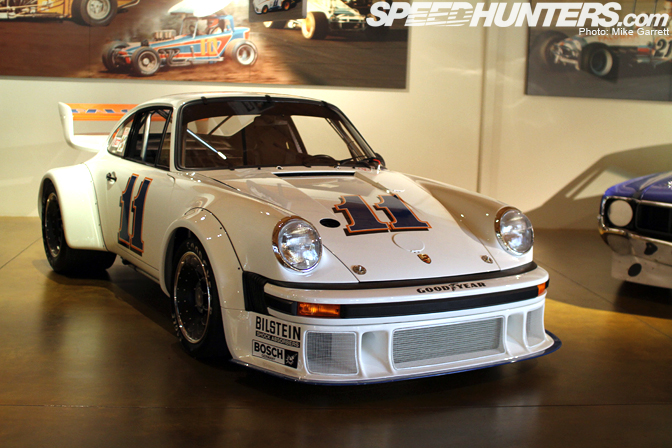 For the fourth and final part of my visit to Canepa Design, I want to share some of the historic machines that can be found upstairs at the Canepa Motorsports Museum. It's a collection that quite frankly puts a lot of dedicated auto museums to shame – especially if you fancy yourself a race car or two.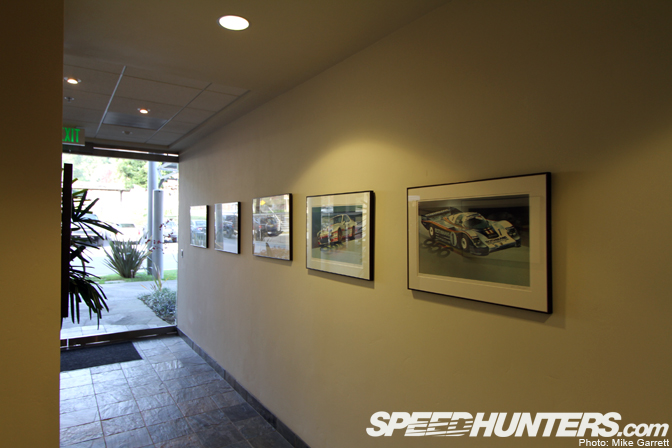 From the front door it's a quick walk down the hall, which happens to be lined with some very cool racing artwork…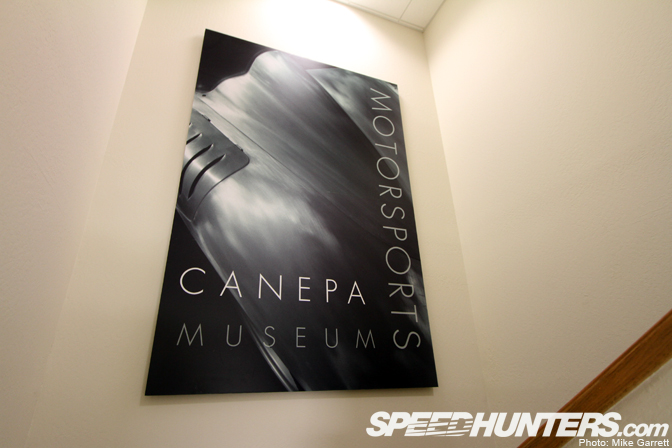 …then climb a short flight of stairs and you have arrived.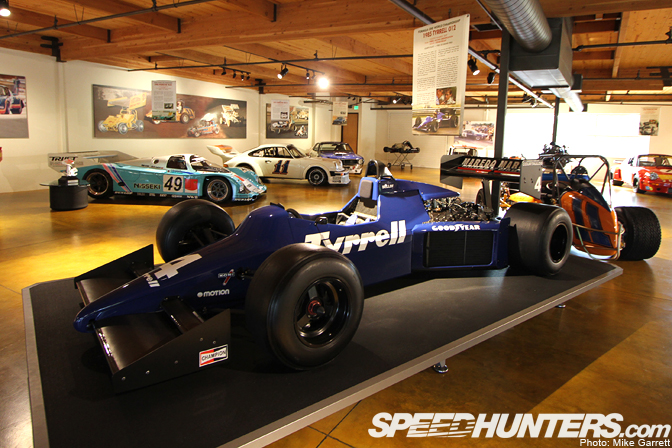 The museum might not be huge, but the selection more than makes up for it. There are race cars from around the world, all representing different eras.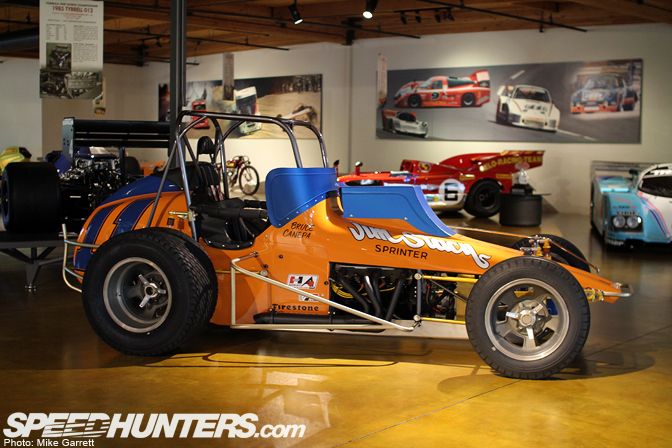 Some of the cars are there because they played a part in Bruce Canepa's racing career.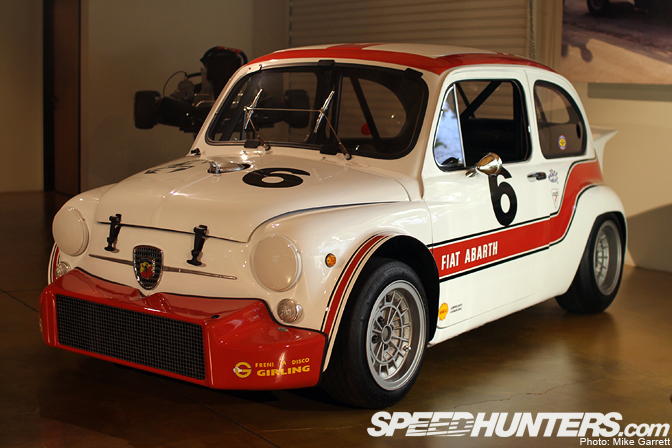 Others, like this little Abarth are there just because they are damn cool.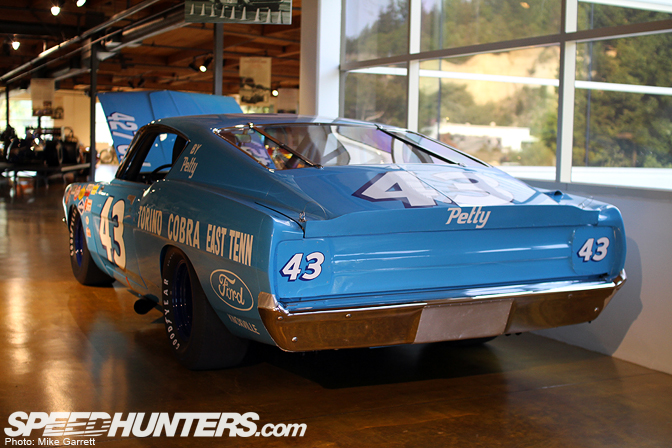 The first car that greeted me after coming up the stairs was this '69 Ford Torino stock car, originally by driven by the legendary Richard Petty and prepared by Holman Moody.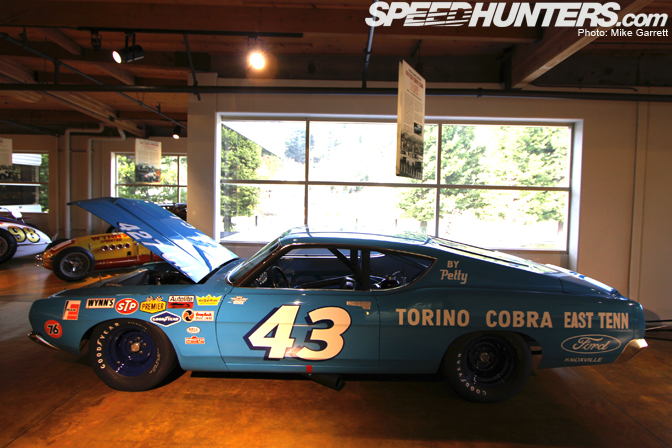 In the 1960s Petty was known for driving Plymouths, but in the 1969 he asked Chrysler executives to switch to Dodge and the more aerodynamic Daytona. Chrysler turned down his request and he jumped ship to Ford. It was in this very car that Richard Petty won the 1969 Motor Trend 500 at Riverside. In 1970 the Superbird was introduced and Petty returned to his rightful spot behind the wheel of a Plymouth.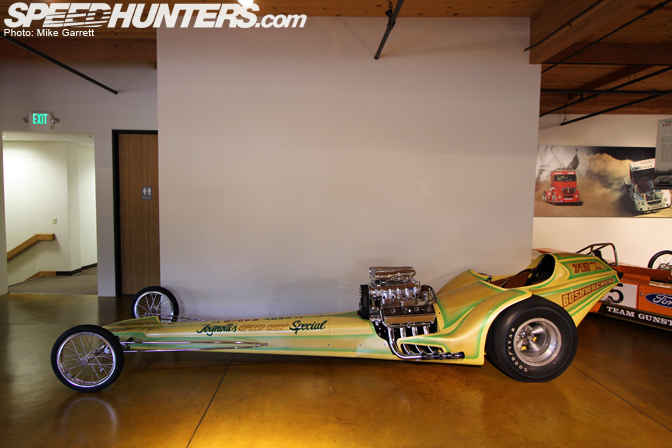 Nostalgic drag racing fans will surely dig "The Bushwacker" dragster, originally built in 1964 by the Tognotti Speed Shop in Sacramento, California.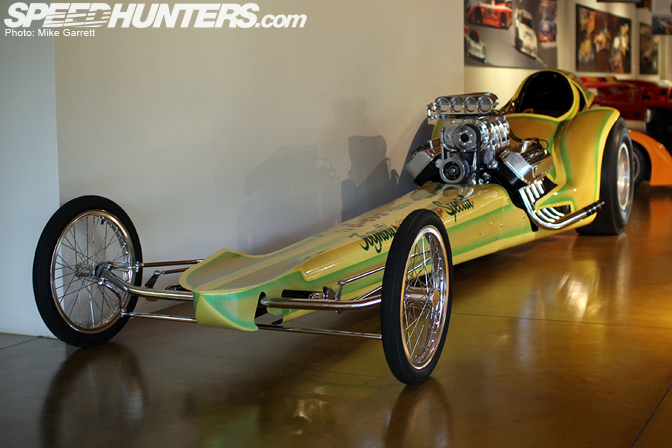 In 2006 the Bushwacker was found behind a barn in Oklahoma and restored to its original form.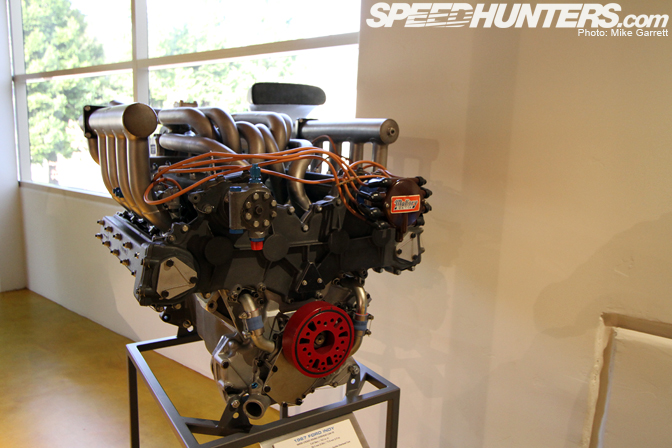 There's also several historic race engines on display at the Canepa Museum, including this Ford Indy V8 from 1967.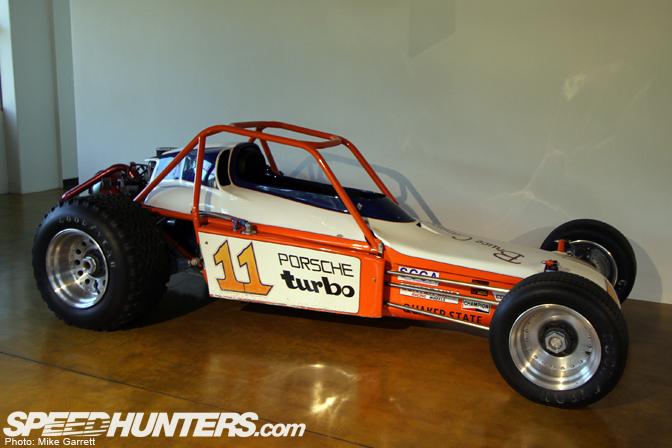 This is the famous buggy that Bruce Canepa drove at Pikes Peak in 1981.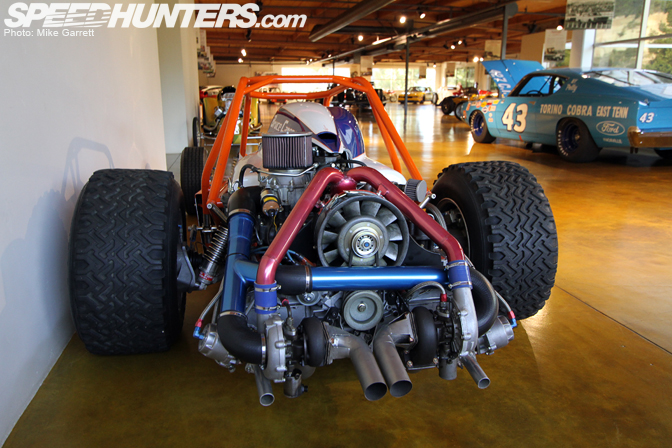 Originally powered by a naturally aspirated 911 motor, the Buggy was struggling for air at higher elevations. Adding a pair of turbochargers took care of that problem quickly. In 1981 Bruce took second in the open wheel division, despite a spin to avoid a spectator on the track. Rule changes later banned the car from competition…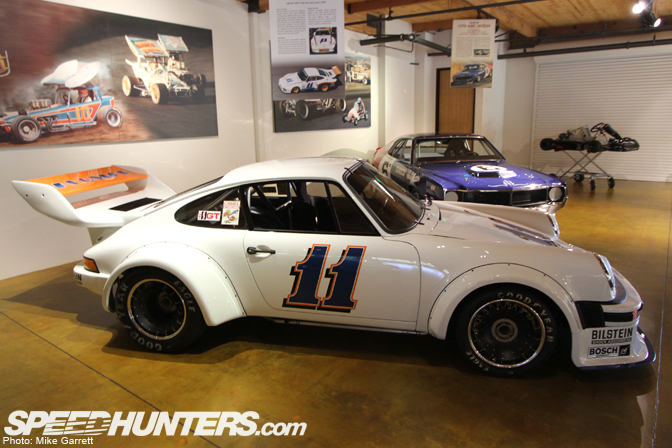 Elsewhere in the museum, Canepa's love of Porsche is very clear. Whether it's the 1977 934 1/2…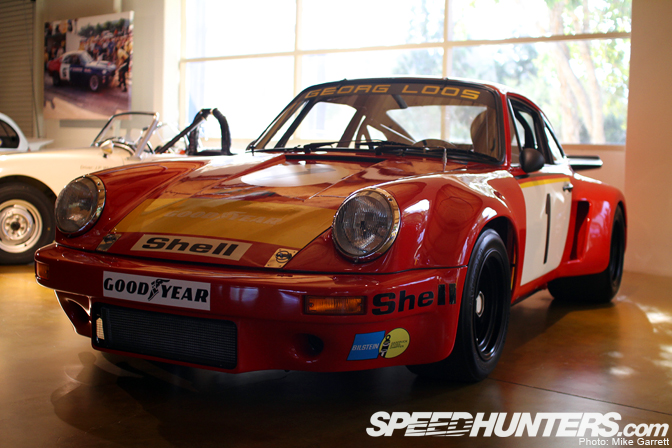 …or this 1974 RSR, the first example built that year and a class winner at Le Mans in 1975.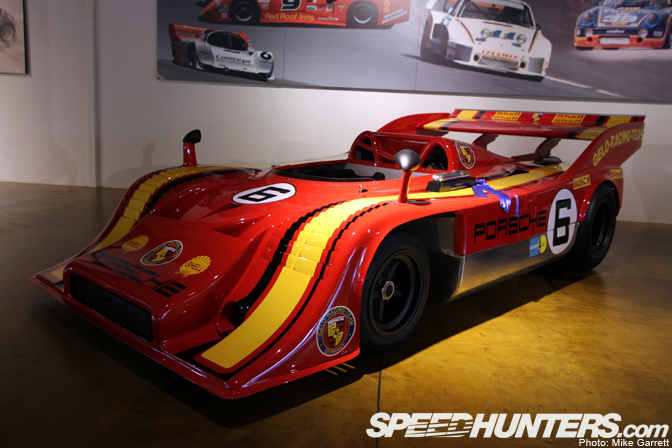 The Gelo Racing Team campaigned this '72 Porsche 917-10 in the Can Am Interserie, taking third place in the championship in 1975. In 1991 the car resurfaced in Sweden before Bruce bought it and fully restored it to the state you see here.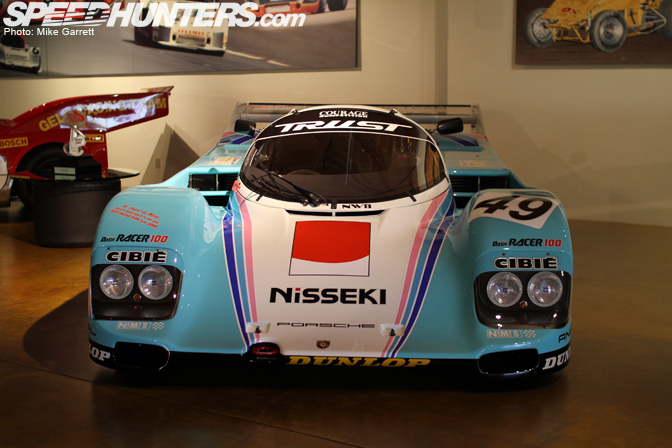 You might remember this 1990 Team Trust 962C from my Rennsport coverage. This is a car that saw competition both at Le Mans and in the Japanese National Championship.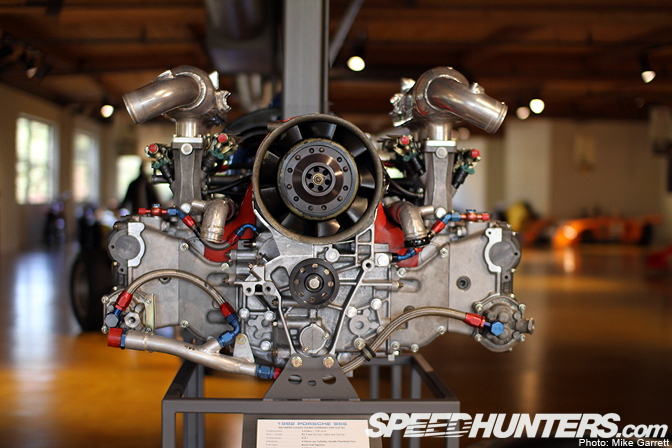 The mechanical masterpiece that is the '82 Porsche 956 motor.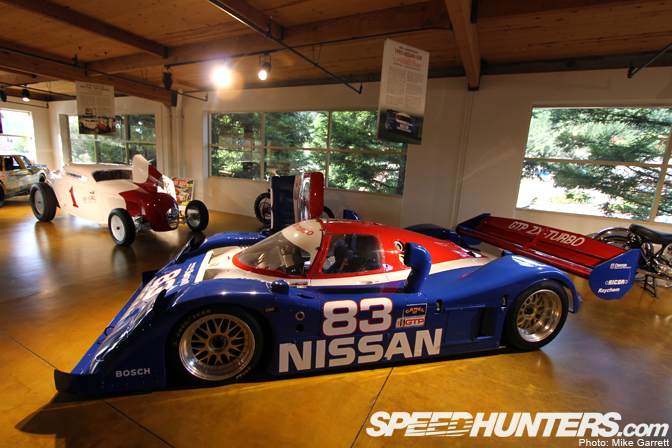 After being retired, this 1992 Nissan GTP ZX Turbo was set for display in Nissan's corporate museum. Bruce Canepa ended up buying the car and put it to use at Laguna Seca in 2002. Like most of the cars you see here – this one remains in race ready condition.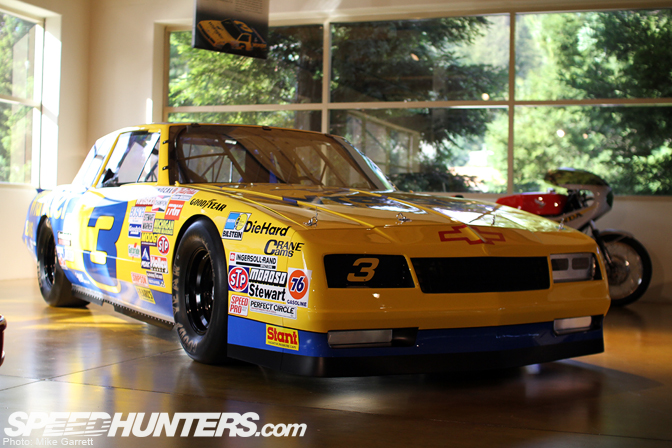 This is the Chevy Monte Carlo SS that helped Dale Earnhardt win the Winston Cup championship in 1987.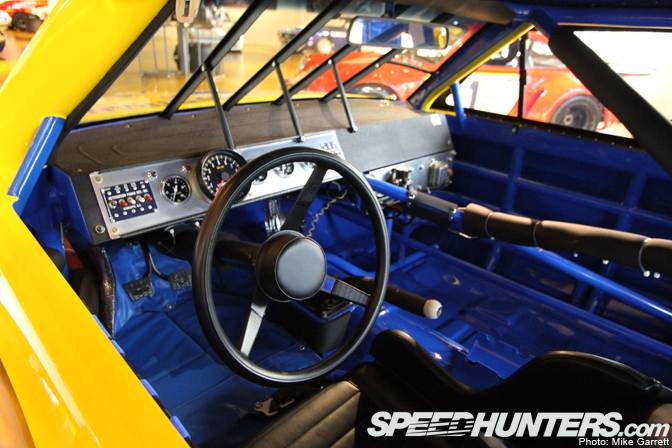 Sorry NASCAR haters, bu there's just something special about getting up close to a car that was once driven by "The Intimidator".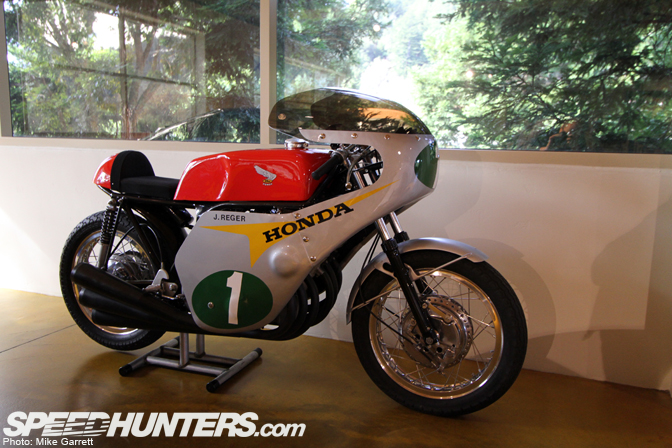 For those who like motorcycles there's plenty to see at the Canepa Museum. This awesome Honda for example.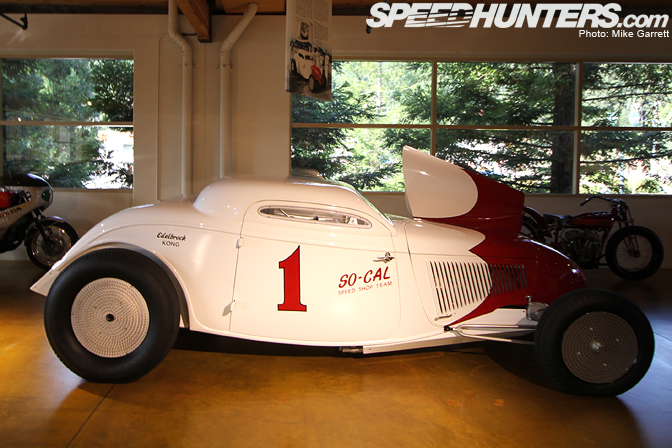 The So-Cal '34 Coupe is a genuine piece of Hot Rodding history. The Coupe has a long history, with several different owners and several different engine setups. In the late '90s it was restored to the state that So-Cal's Alex Xydias had it in back in 1954.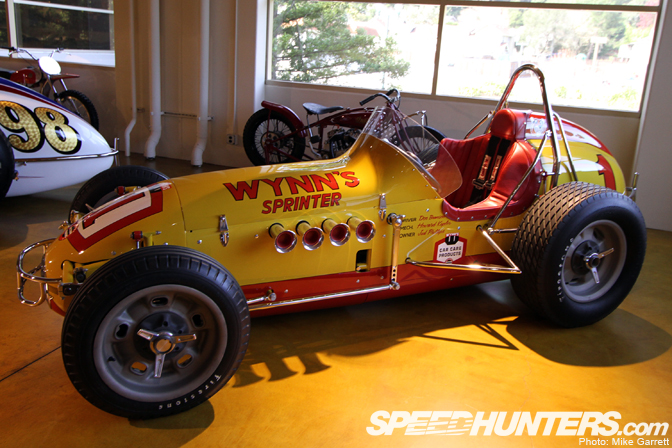 The museum also includes a nice selection of open wheel racers, like the 1961 Estes Sprinter USAC car.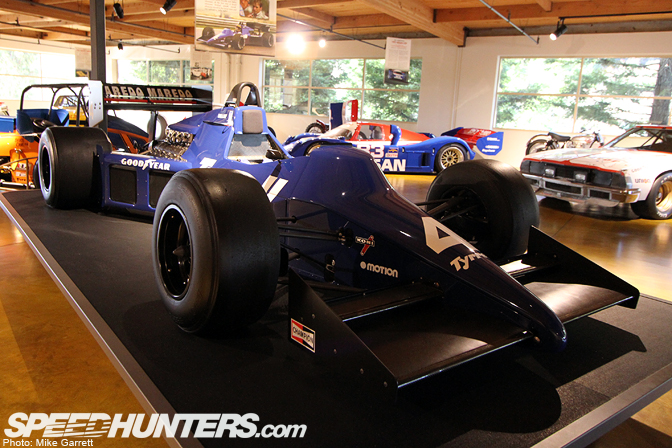 Or maybe your idea of an open wheeler is this '85 Tyrrell Formula One car? This one underwent a 3,000 hour full restoration at Canepa Design.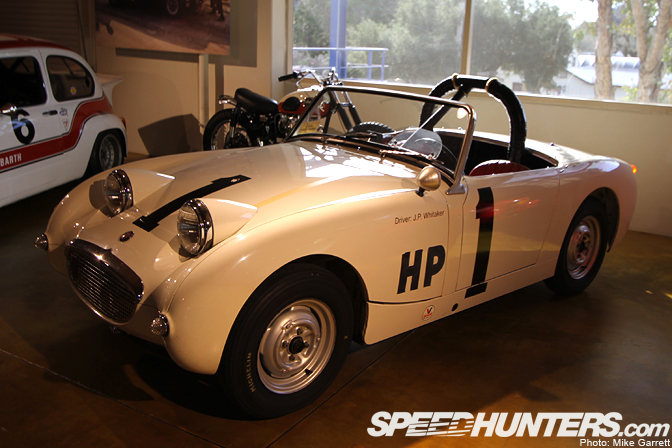 "Bugeye" or "Frogeye"? Whatever it is, this Austin-Healey Sprite is cool.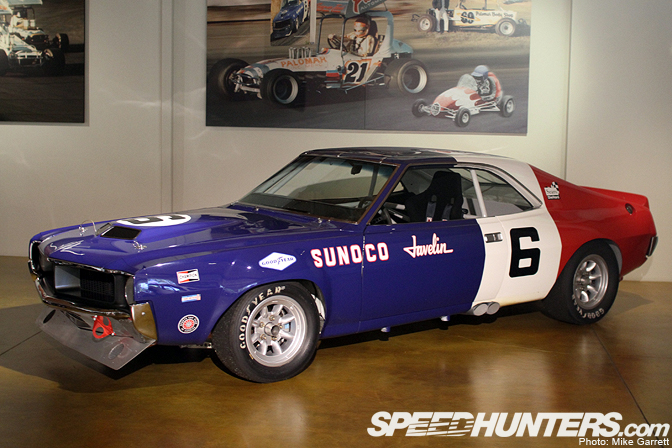 The 1970 AMC Javelin driven by Mark Donohue and Peter Revson in the SCCA Trans Am Championship. This is car that Bruce beats on regularly at events like the Rolex Historics.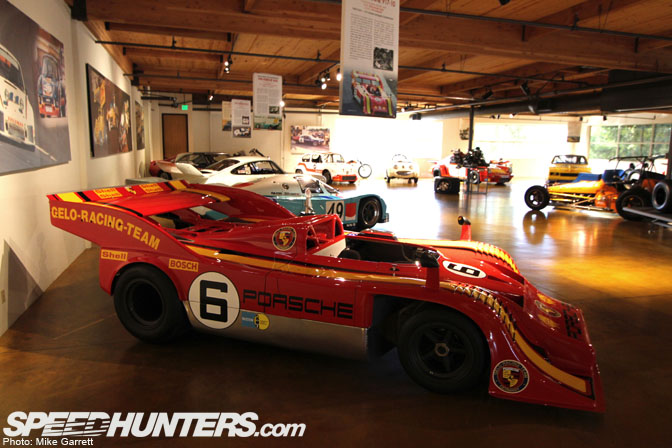 Photos can really only do so much for these great cars. The Canepa Museum is open to the public during regular business hours, and if you're in the area there's no reason not to stop by.
Tell them Mike sent you!
That concludes my tour to Canepa Design. You can rest assured it won't be my last.
-Mike Garrett