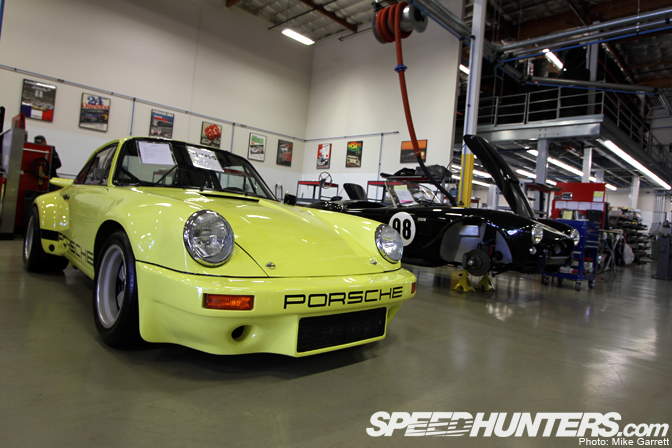 In yesterday's post I introduced the magnificent Canepa Design facility in Scotts Valley California, and shared just a few of the iconic cars which can be found inside.
Now let's continue the tour with a detailed look through the workshop area.
Prepare to be amazed.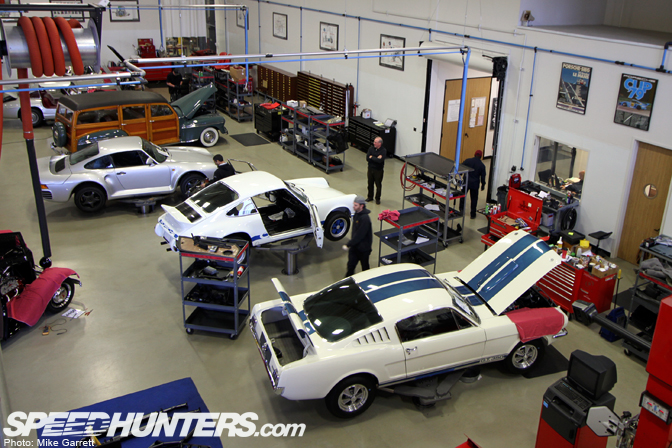 Whether it's paint and bodywork, fabrication, engine building, or chassis prep – everything is done in-house at the Canepa facility.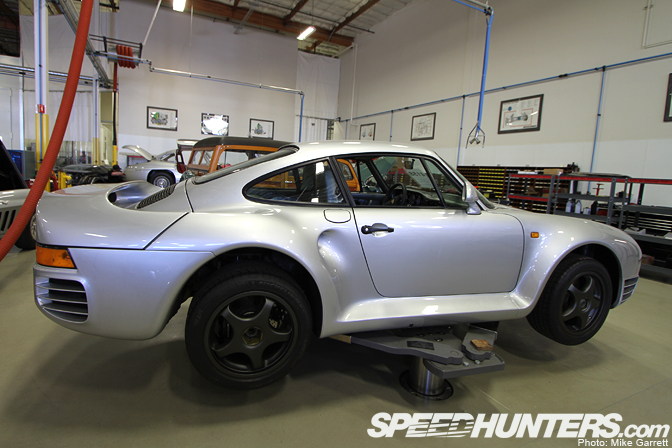 At any given time the shop area is packed with dream cars in various states of completion. Whether it's a tech-laden Porsche 959…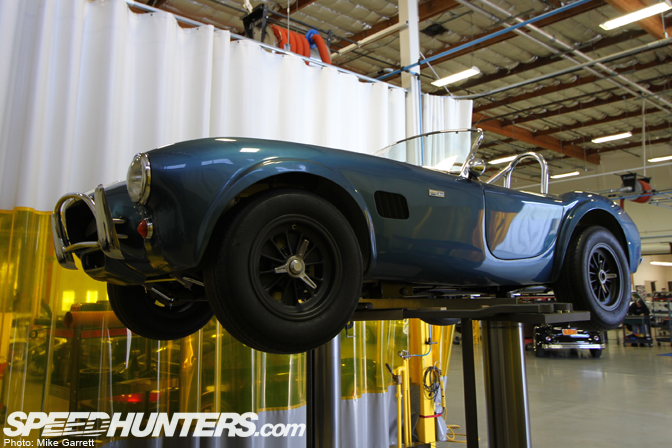 …or a fully restored Shelby Cobra.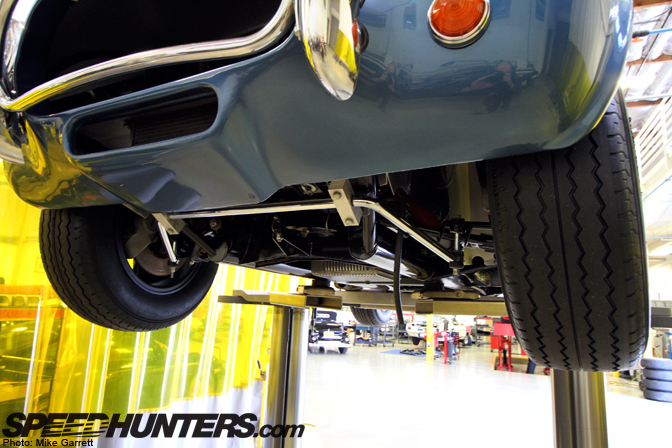 With the Cobra propped up on the lift, I was able to get a fine view of the meticulously detailed underside. Immaculate.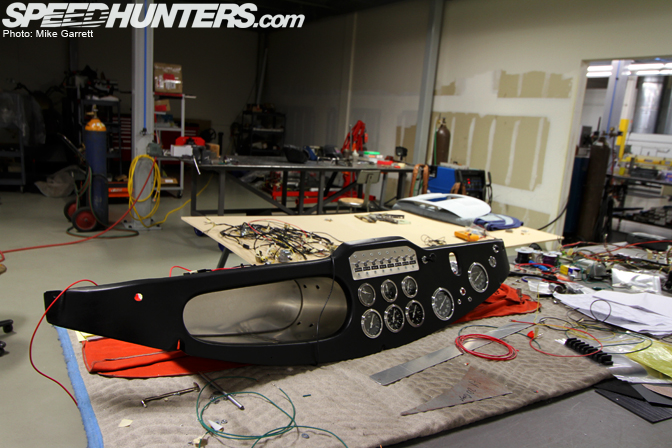 On the subject of Cobras, here's a dash that was being prepared for another Cobra restoration project.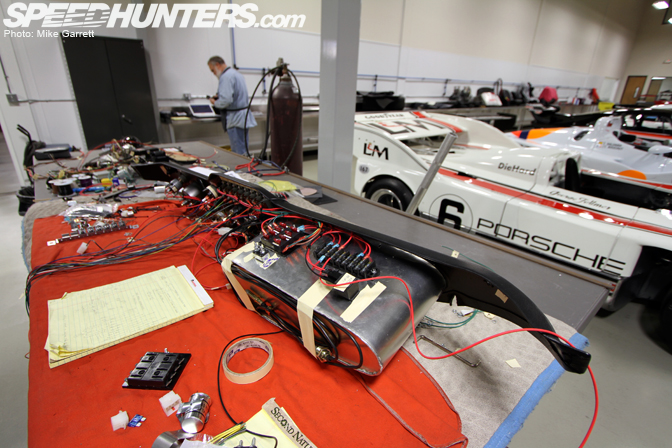 Great care is taken to make the wiring as neat and organized as it possibly can be.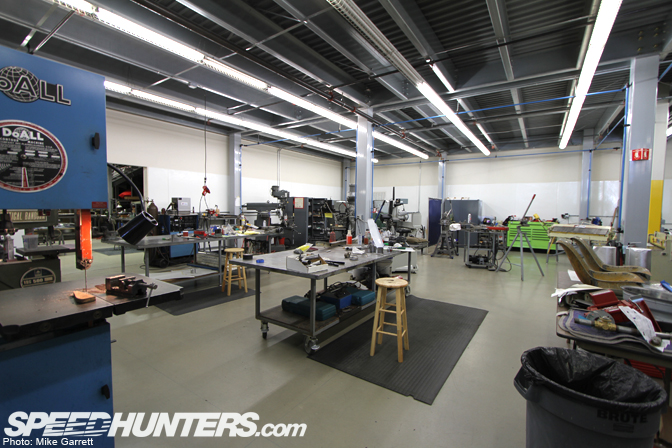 Not surprisingly, the fabrication area at Canepa was the largest I've ever seen at a shop of this type. John noted that all the fabrication here is done the old fashioned way – as it was when the cars were new. There wasn't a CAD machine to be seen.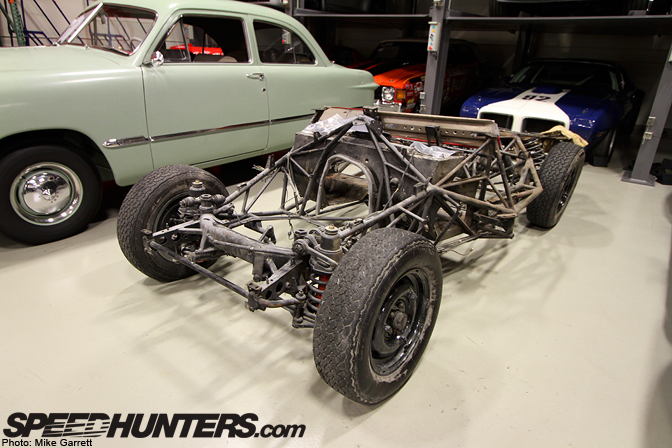 I came across this chassis while browsing through the storage area. Can anyone identify what kind of car this is?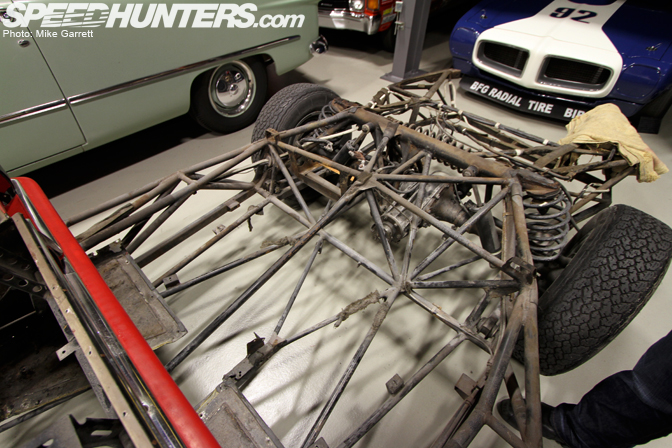 If you guessed Mercedes SL Roadster then you are correct. There's some very interesting mechanical design hidden beneath that timeless bodywork…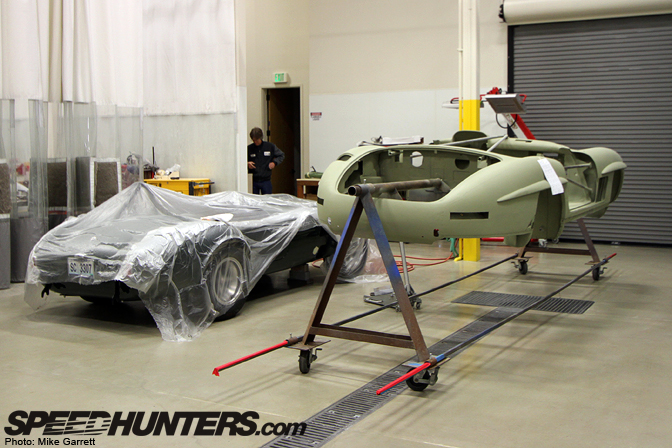 Also among the facilities at Canepa Design is a full scale paint and body area. In fact, I'd say it's bigger than a lot of stand-alone body shops.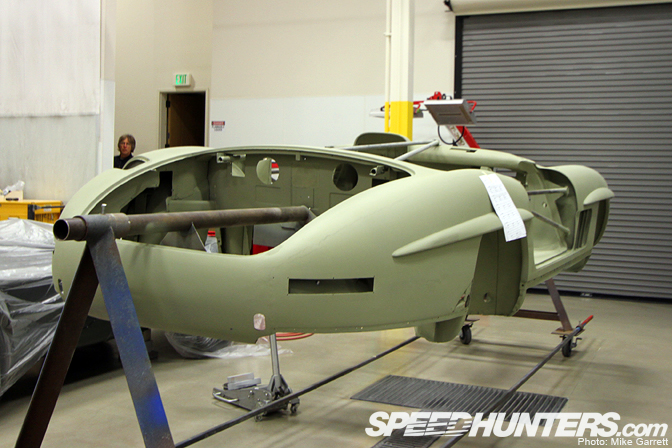 While looking around I spotted the body that goes with the aforementioned SL chassis.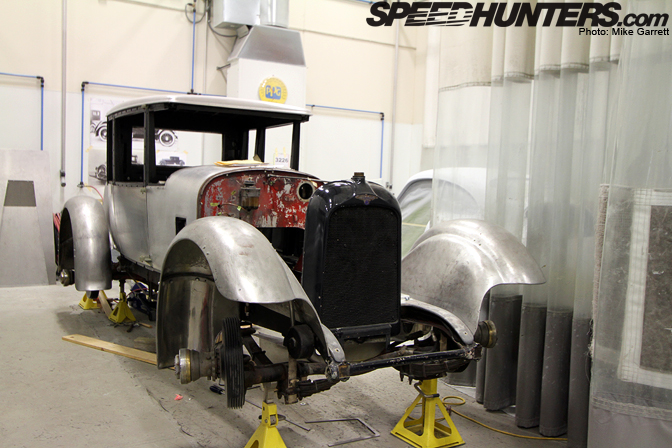 Of all the projects the shop has going right now, this may in fact be the biggest one. The biggest in both scope and in the literal size of the car.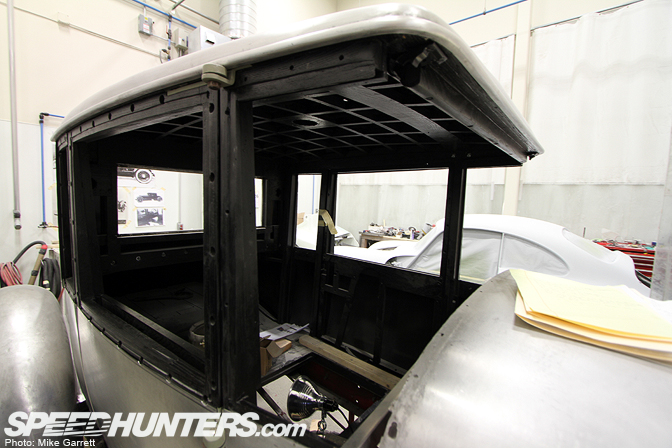 It's a Duesenberg, but not just any old run of the mill Dusenberg (as if there was such a thing). This is actually the first Duesenberg ever produced.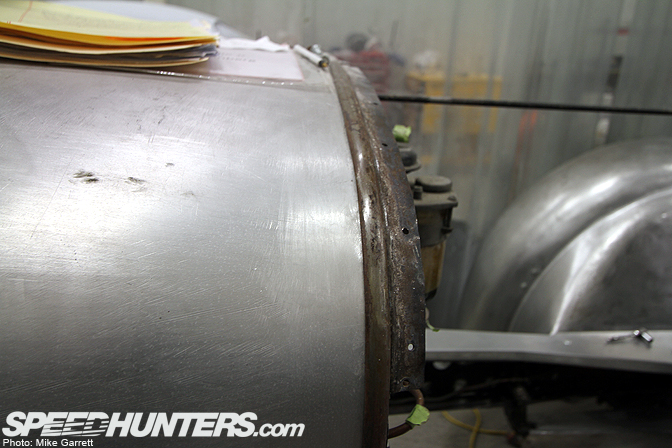 The Dusey is being completely restored to its original state – a long and challenging process to say the least. This is NOT one of those "rush to get it done" projects.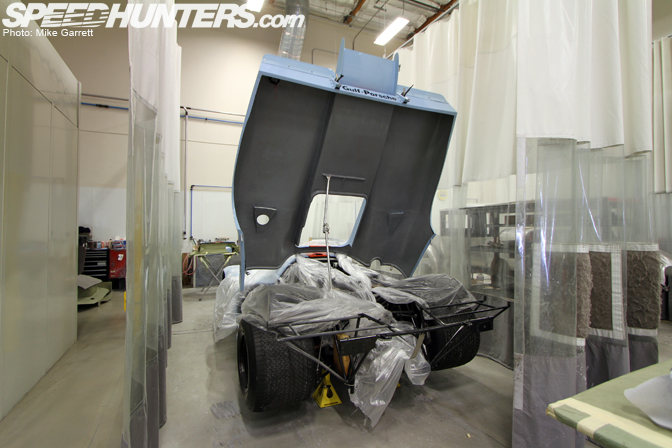 This funny looking vehicle was sitting next to the Duesenberg in the body area. Nothing special, just a Gulf-colored Porsche 917.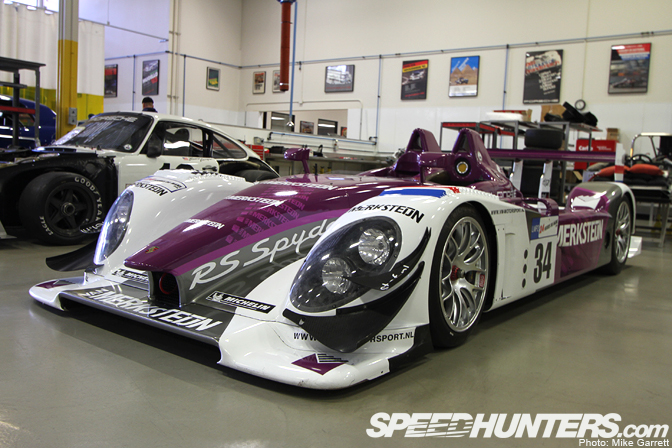 Bruce Canepa played a huge roll in bringing the Rennsport Reunion to the West Coast for the first time in 2011. After working closely with Porsche to pull off the massively successful event, the company decided to give Bruce the 2008 Van Merksteijn Motorsport Porsche RS Spyder.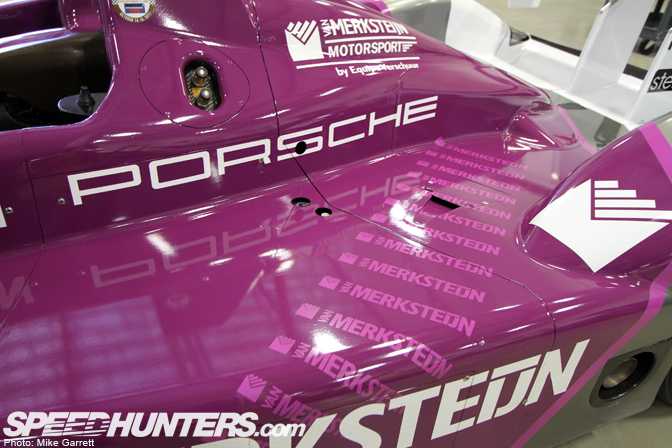 Now that is one hell of a party gift. John explained me to how the car was re-done in its original Le Mans livery by a local graphic specialist. No easy task I'm sure.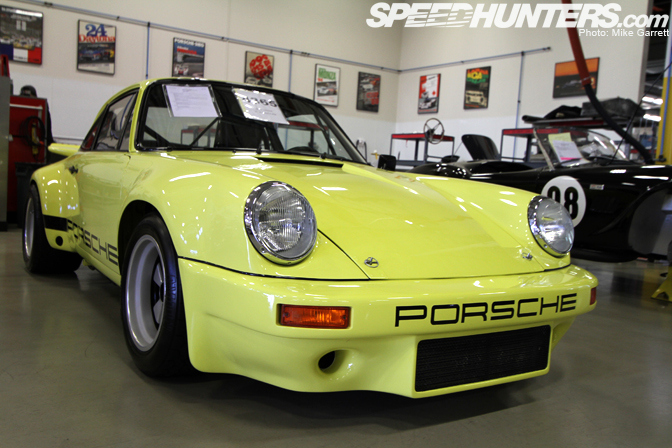 Comedian and Porsche nut Jerry Seinfeld is among the notable folks on Canepa's customer list. This gorgeous Carrera RSR belongs to him.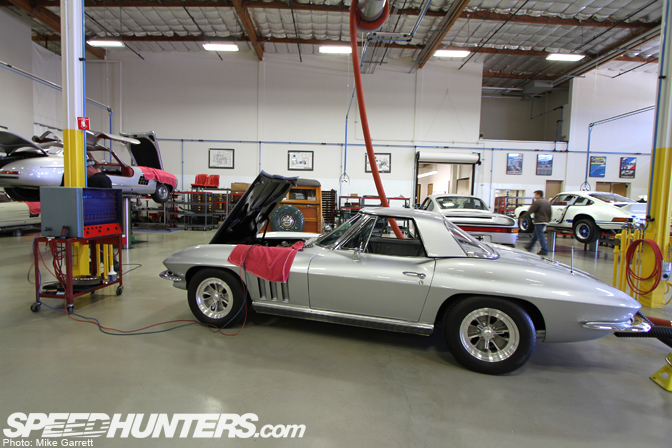 Many of the cars in the shop have already been restored but are in for minor maintenance. This beautiful 'Vette for example.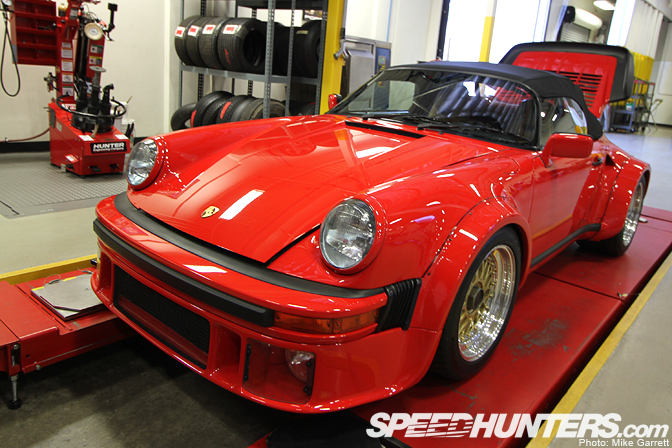 One of the well known projects that Canepa has created is this '89 Porsche 911 Speedster.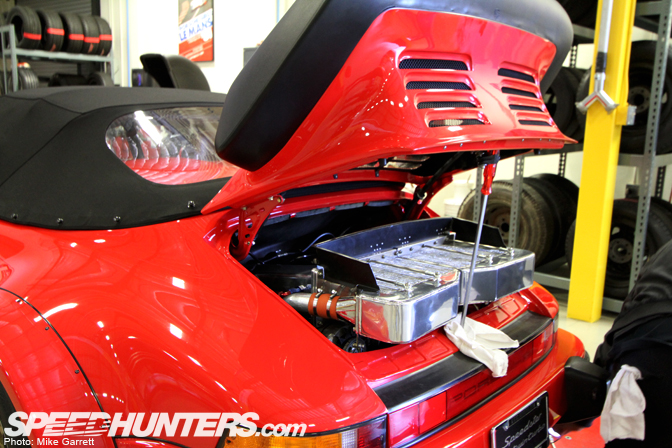 It's not just any Porsche Speedster mind you, but one that's been transplanted with a twin turbocharged Porsche 962 motor and suspension from a 935. How's that for the thrill of open-air motoring?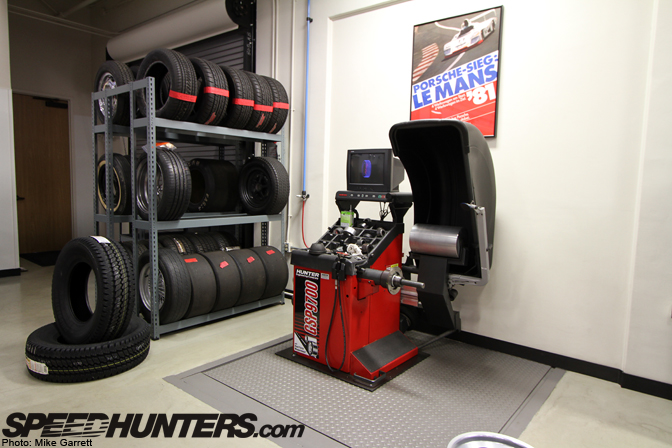 Sitting next to the Speedster was the tire balancer and a big rack full of period correct rubber and wheels.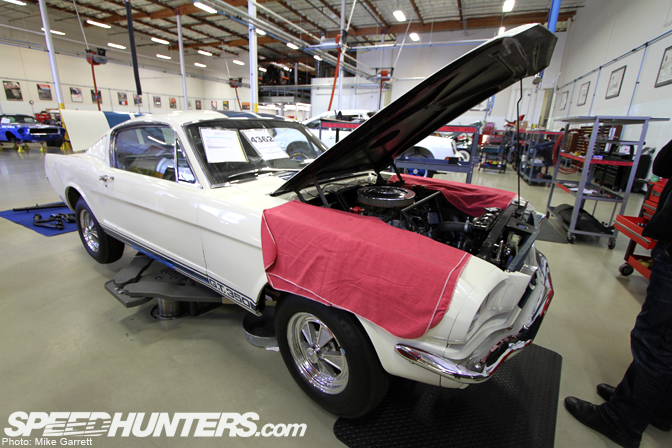 If I was somehow position to acquire a pair of awesome vintage cars with lots of competition pedigree, I couldn't think of a better combo than this '65 Shelby GT350…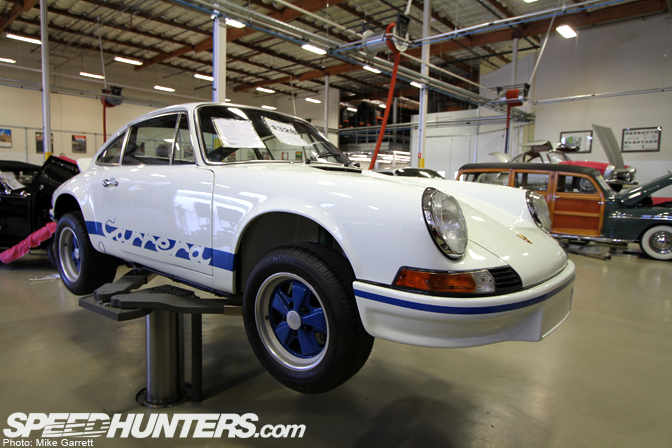 …and the '73 Carrera RS that was sitting alongside of it. They even have matching color schemes.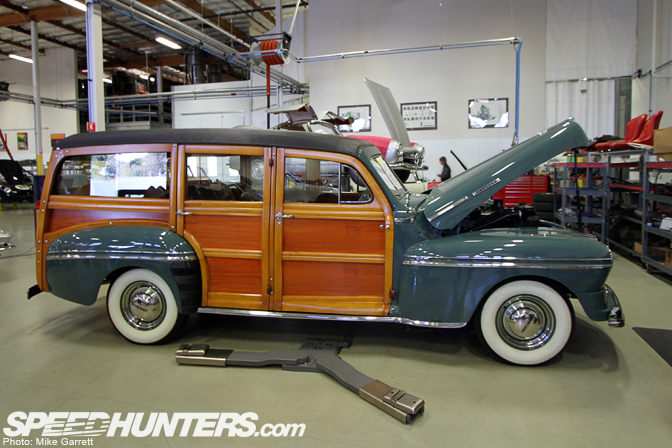 Perhaps not as fast, but still very cool is this '47 Mercury Woodie. The car was originally ordered by the governor of the Mexican state of Michoacán. The car was abandoned and later restored before finding its way back to the United States.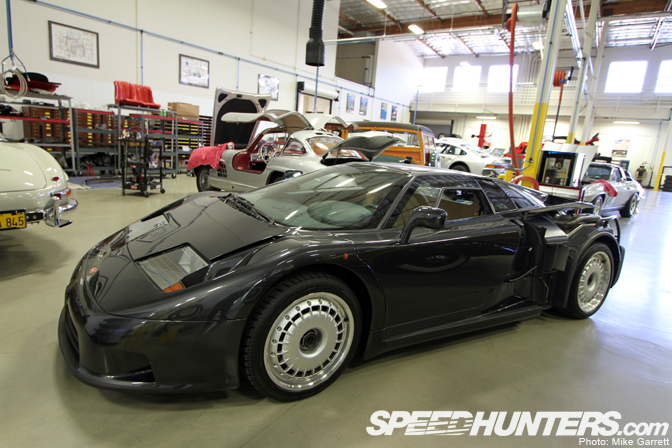 The Bugatti Veyron might be one of the most extraordinary cars produced in the current millennium, but let's not forget about the EB110 supercar from the 1990s.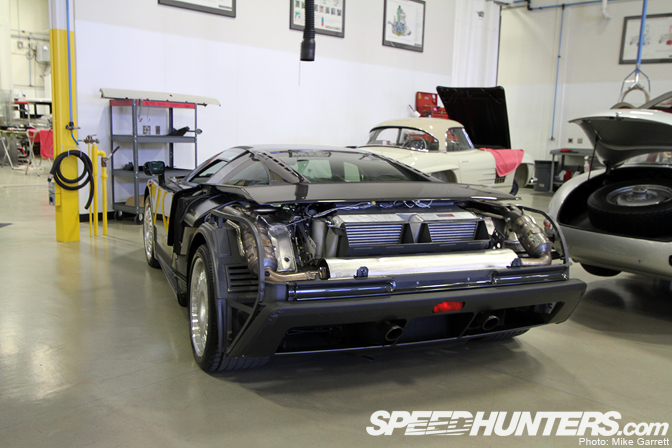 There were just 139 examples produced – and unless I'm forgetting something, this was my first time ever to see one in real life.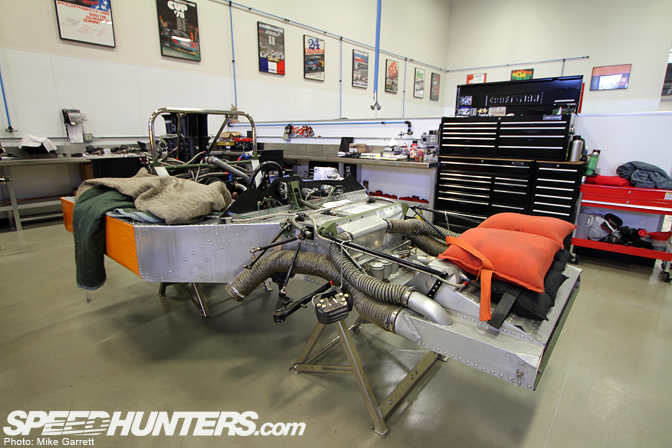 How many times have you seen a "naked" McLaren Can Am car like this?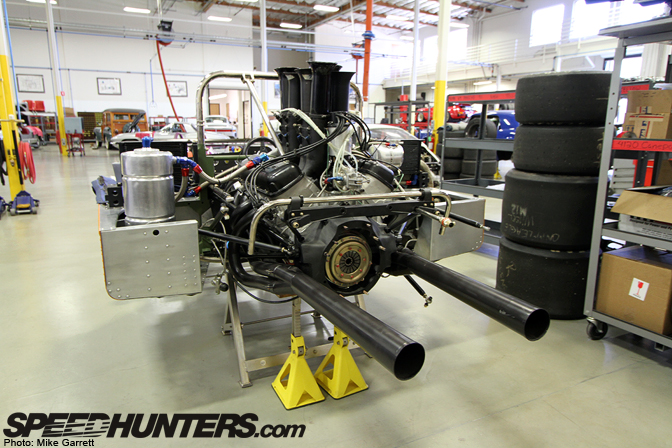 You can just imagine that kind of sounds that erupt from those two giant pipes…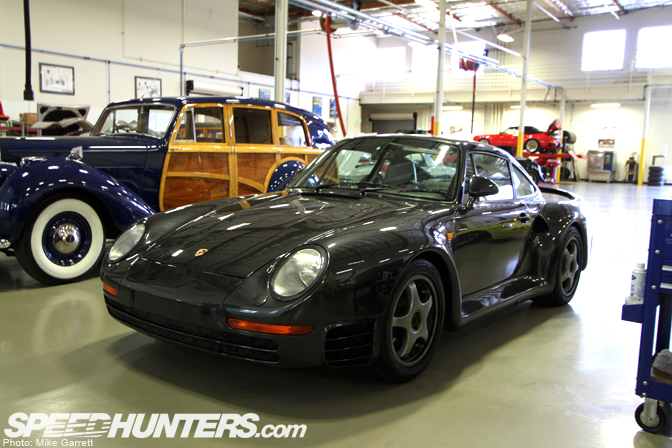 Nothing to see here, just another 959.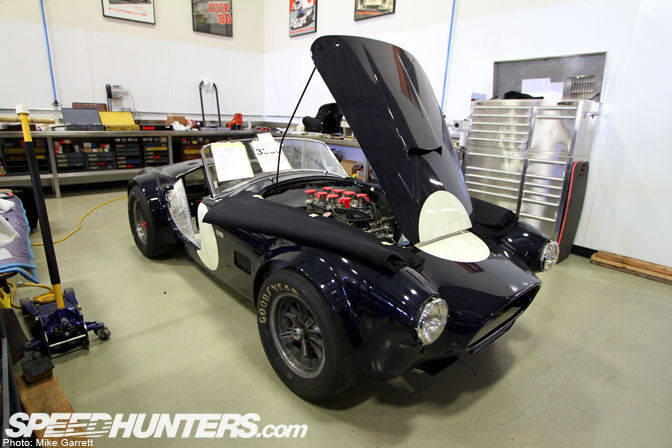 Another project that's nearing completion is this original '64 289 Cobra competition car.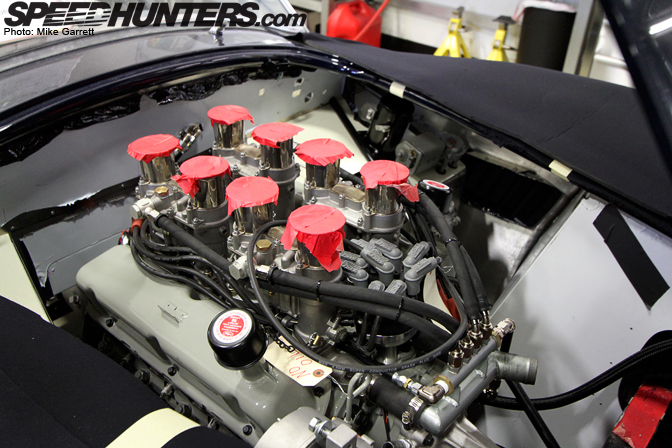 The eight velocity stacks just sit so perfectly on top of the little small block.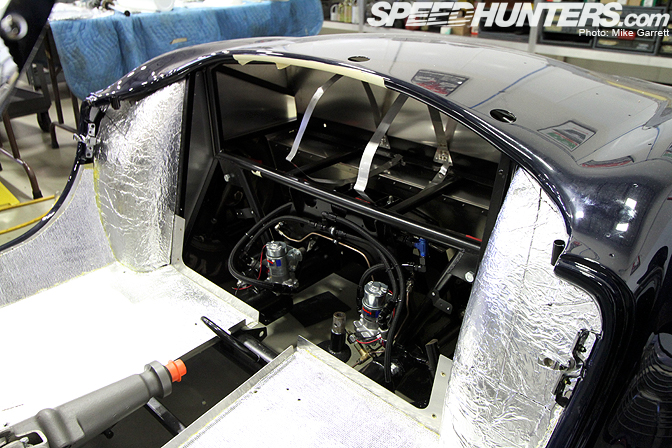 Again, you can see just how spotless everything is beneath skin.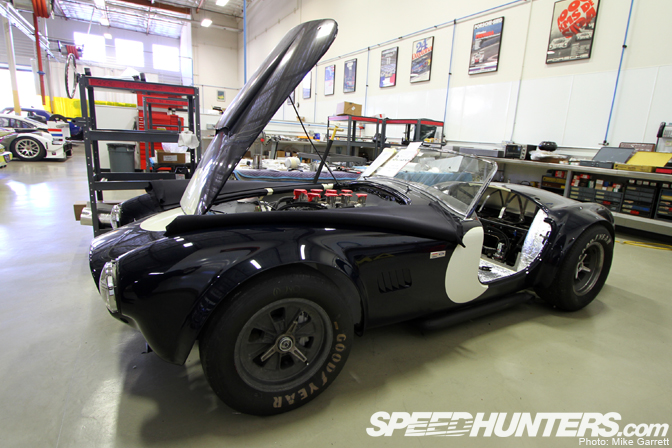 The plan is that once the resto is completed, the car will be taken to Pebble Beach and perhaps bring back a trophy or two. From then it's on to the race track where the Cobra will be beaten just how it was meant to be. Who can argue with that sort of philosophy?
There's still plenty to come from my visit to Canepa Design. More tomorrow!
-Mike Garrett