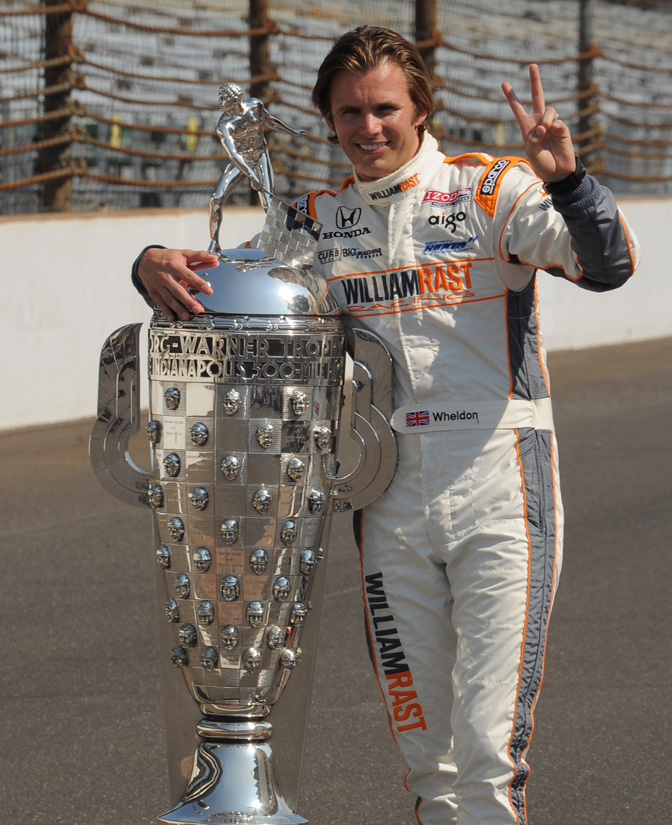 We couldn't complete our review of 2011 without looking back at Dan Wheldon, one of the most successful British drivers of the recent era. Daniel Clive Wheldon was one of the most popular figures in North American motorsport. He was on a high after winning this year's Indianapolis 500 in a midfield car and was about to start a new chapter in his IndyCar career with a full season drive for Andretti Autosport. Sadly he lost life in October's tragic events at Las Vegas Motor Speedway.
The 2005 Indy Racing League champion had won 16 races, two Indianapolis 500s and the Daytona 24 hours.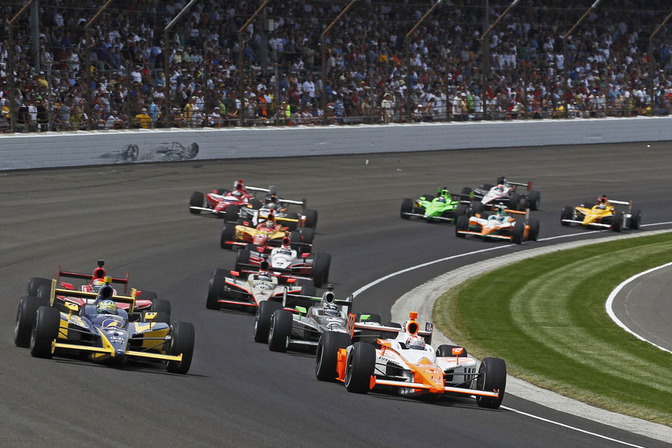 Despite his previous success, Dan had started 2011 without a drive until Bryan Herta offered him a seat in the Indy 500. This was a one-off ride in a car that carried sponsorship from Justin Timberlake's clothing brand William Rast and was run by Herta and Sam Schmidt Motorsport. The car was quick all month and Wheldon put the car in sixth, meaning he'd start the race on the second row. A couple of friends I spoke to said Dan was on Cloud Nine. He was just happy to be at Indy, but to start this far forward in a one-off drive was a dream come true. That dream would get better…
The Ganassi Racing pair of Dario Franchitti and Scott Dixon – who were at the front of the field – had to pit near the end of the race, leaving JR Hilderbrand (ironically the driver who had taken Wheldon's Panther seat) in a relatively comfortable lead.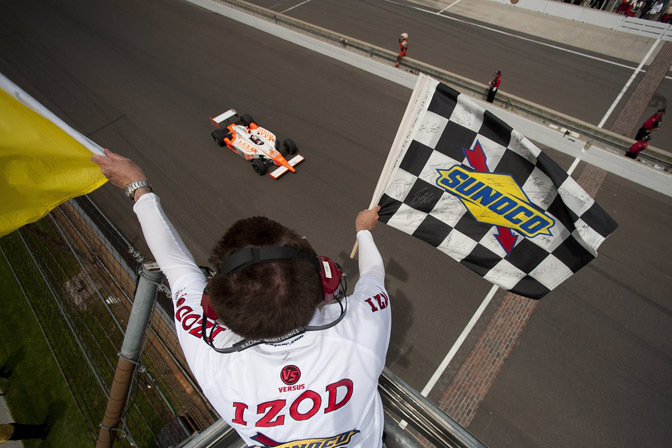 It looked like Wheldon would finish as a runner-up for the third successive year when Hilderbrand did the unthinkable and crashed on the final turn while lapping another car. Wheldon came through to take the win. To finish first, you first have to finish!
It was a special moment to bring a one-off ride to the Indy 500 Winner's Circle. That simply doesn't happen in modern day racing.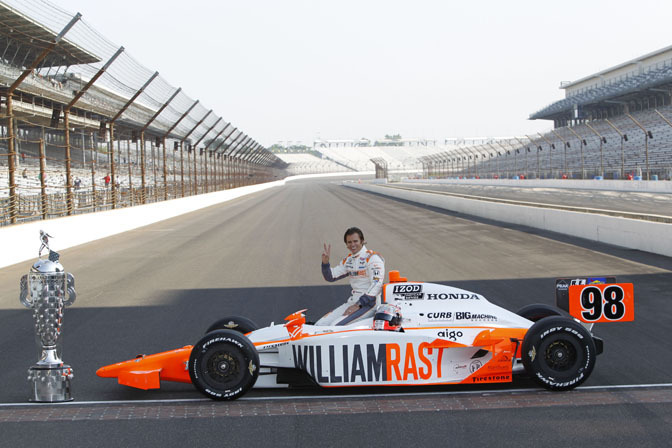 Back in May, he told IndyCar.com
"For me, winning the 100th anniversary of the Indianapolis 500 is very special. I love this racetrack. I love this race and what it's done for my career even before being a two-time winner. That is an emotion that didn't come into it before, and because I'm more experienced I'm able to appreciate this more and you have more time to appreciate it.
"It's certainly different from the last one. I remember I was out for most of the night with my sponsor, Jim Beam. Last night, I went to a driver party for about an hour and then I retired to bed. (Two-year-old son) Sebastian crawled into bed with us about 4 o'clock in the morning and kind of took over the bed."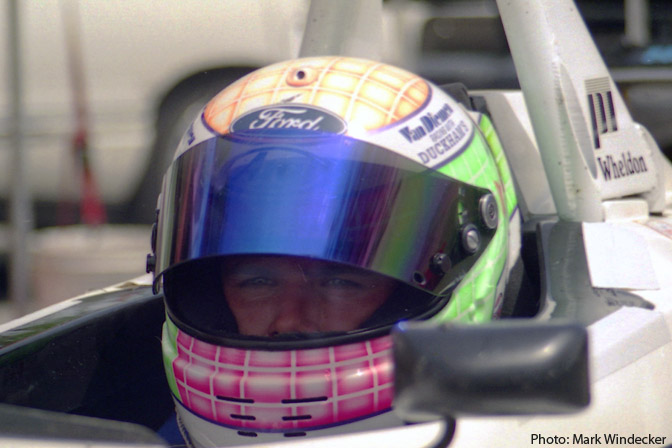 It was a far cry from the cocky young Wheldon, who started his racing career back in Britain in the mid-Nineties. Back then he karted with the likes of Jenson Button and Anthony Davidson, while also winning the 1995 FIA World Cup.
When Dan moved into single seaters he won in his first Formula Ford season. He almost took out the Formula Vauxhall Junior and Formula Ford championships as well, often following Jenson in his footsteps. Jenson has often mentioned that Dan was his barometer, saying "Most of the time you couldn't beat him, when you did it really did mean a lot."
It was years ago, but I remember seeing the likes of Button and Wheldon in his Duckhams Van Dieman battling it out at the front around Thruxton.
A planned drive in Formula 3 fell through and getting sponsorship was hard to find in the UK. Dan had no alternative than to try his hand in the US where rides were cheaper.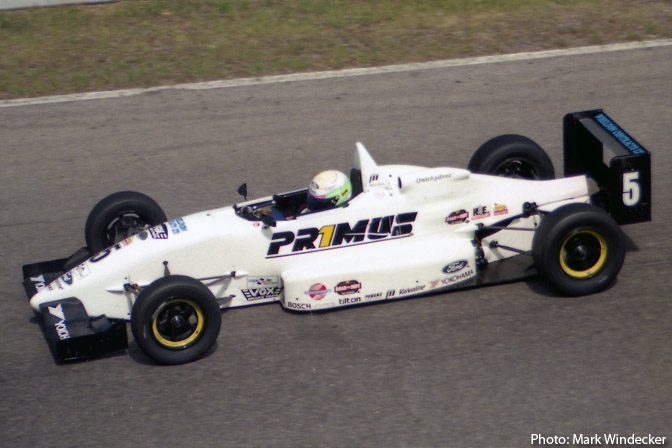 He dominated and won the US F2000 Championship in his Rookie year with six wins out of fourteen rounds and winning the championship. These photos from our friend, Mark Windecker shows a young Wheldon in action at Mosport.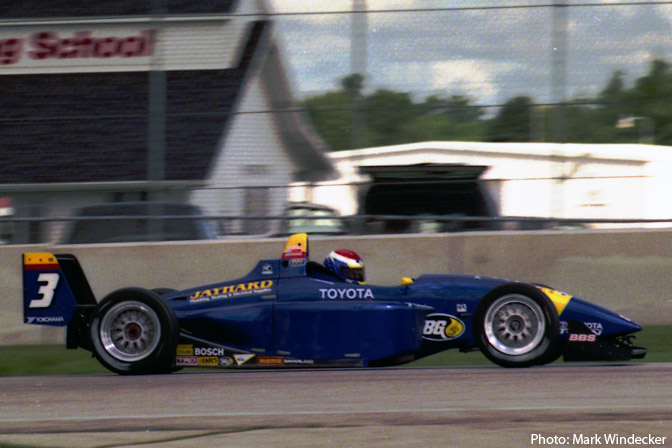 Wheldon worked his way up the racing ladder, finishing 2nd and taking the Rookie of the year title in the Toyota Atlantic Championship with PPI.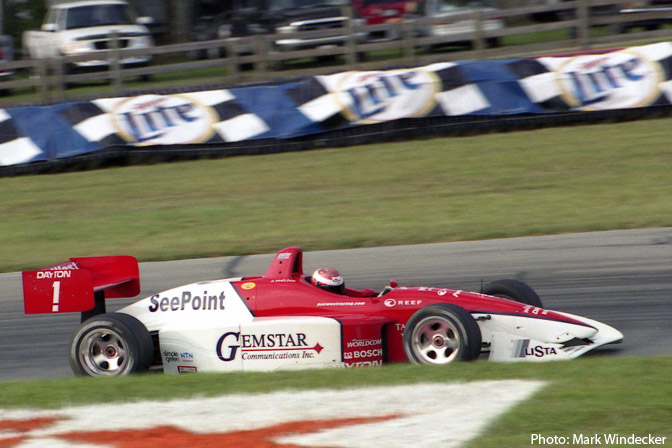 …and the same in 2001 with PacWest in the IndyLights Championship.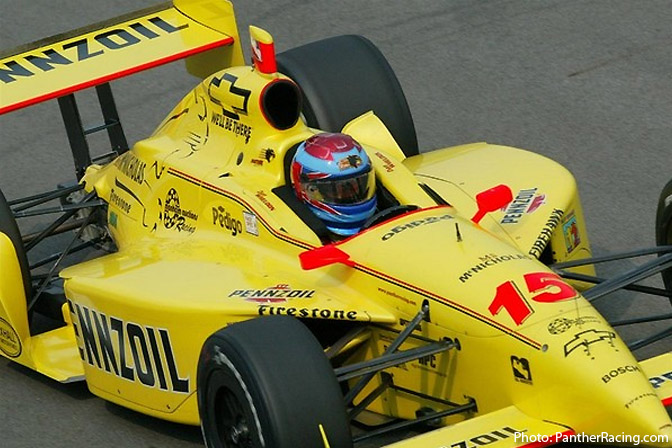 IRL team Panther Racing saw his talent and signed him up for a couple of races in 2002 in the famous Pennzoil colours.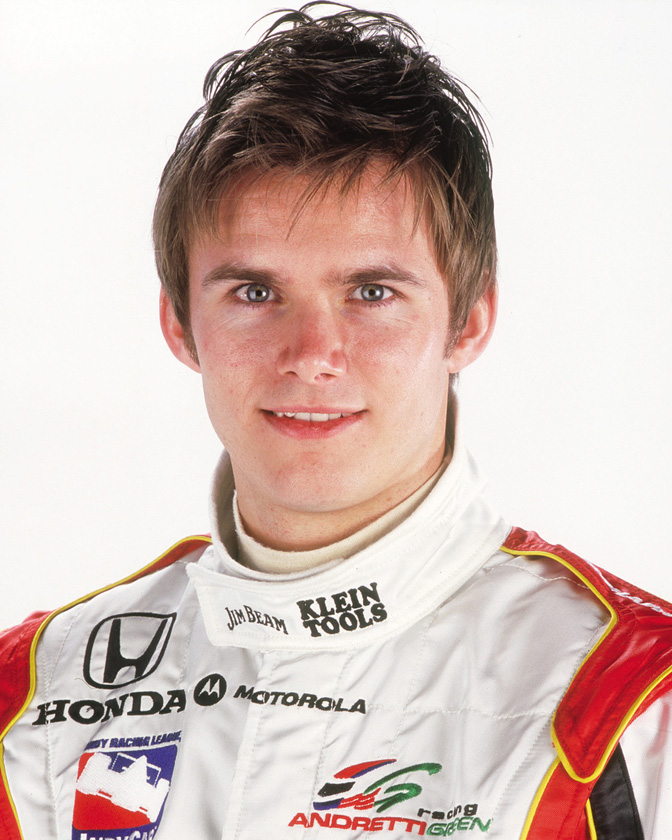 Wheldon moved to the Andretti Green team in mid-2003 after Dario Franchitti injured his back and co-owner/driver Michael Andretti had announced his retirement.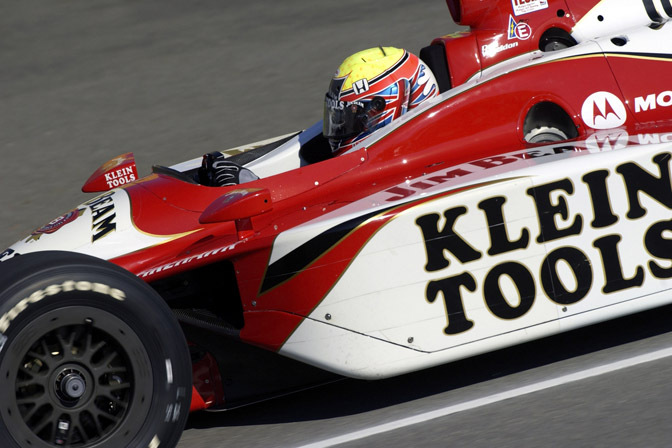 A series of strong finishes saw Wheldon become the Indy Rookie of the Year.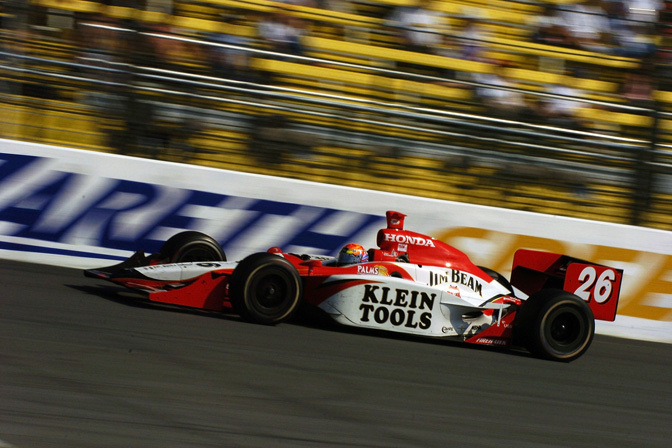 Andretti Green expanded to four cars for the following season, with Dario Franchitti, Tony Kanaan and Bryan Herta as team-mates. Quite the driver line-up! It wasn't long before Dan took his first win at Twin Ring Motegi in Japan. This would be his first of three wins in 2004.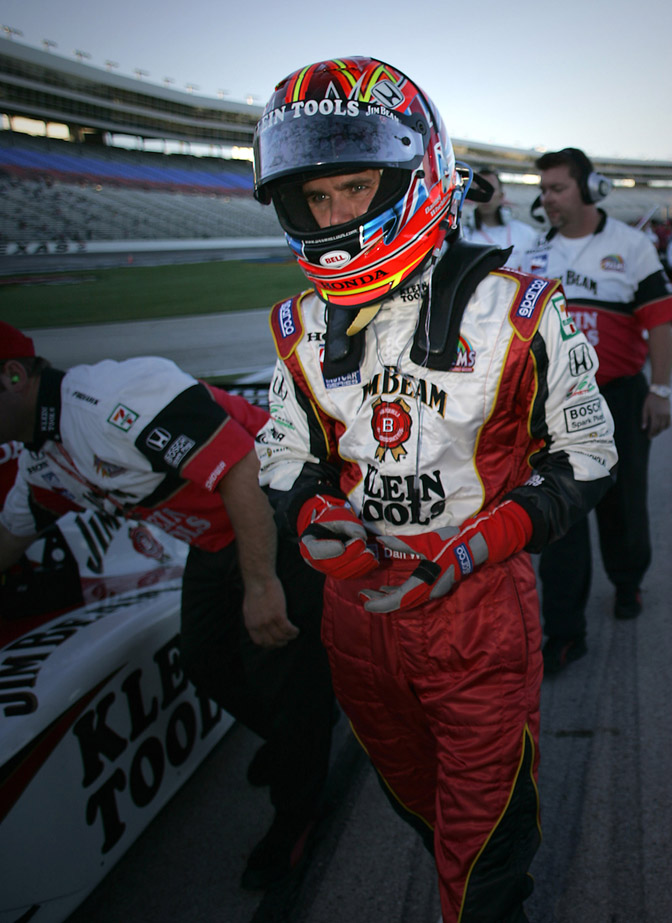 Wheldon would finish second in the championship to team mate Kanaan.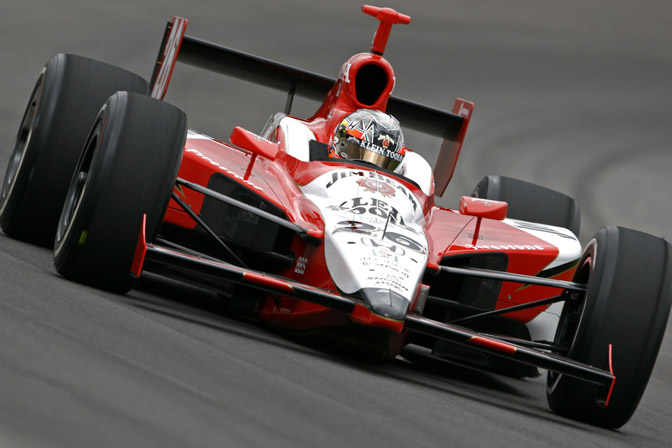 2005 was a defining year for Dan where he won the Indy Racing League championship, with six wins in a season…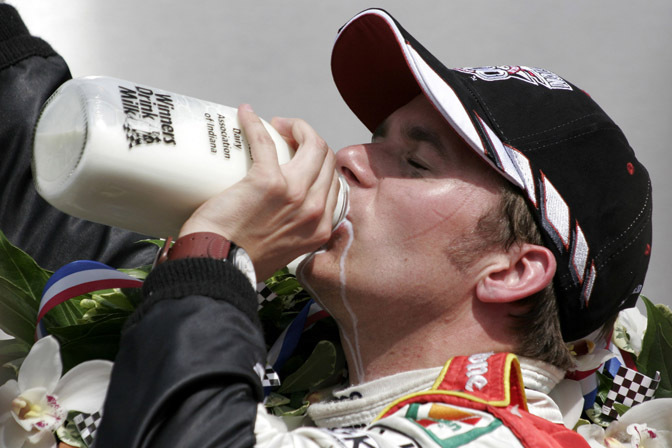 …Including his first Indy 500 victory. He was the first British driver to win the Indianapolis 500 since Graham Hill in the 60s.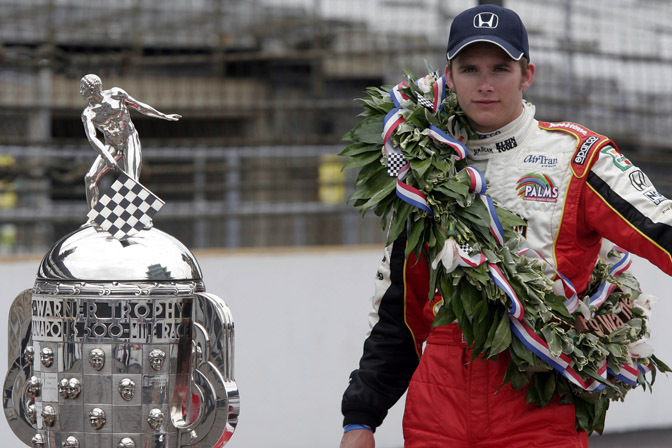 Team owner, Michael Andretti had never won the Indy 500 as a driver, but he said this was as good as if he had driven the car.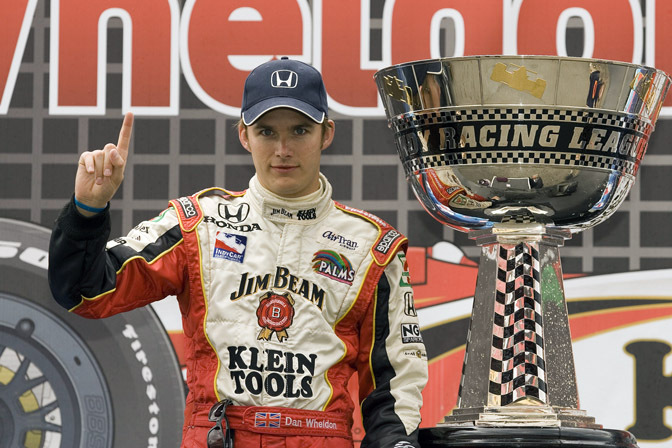 Dan had a meteoric rise to the top in North America. At this point his karting compatriots were still finding their feet back in Europe. Despite success with Andretti Green, Dan moved to Chip Ganassi Racing for the 2006 season. Everyone knows how successful Chip's teams are and the chance to drive for him was too much to ignore.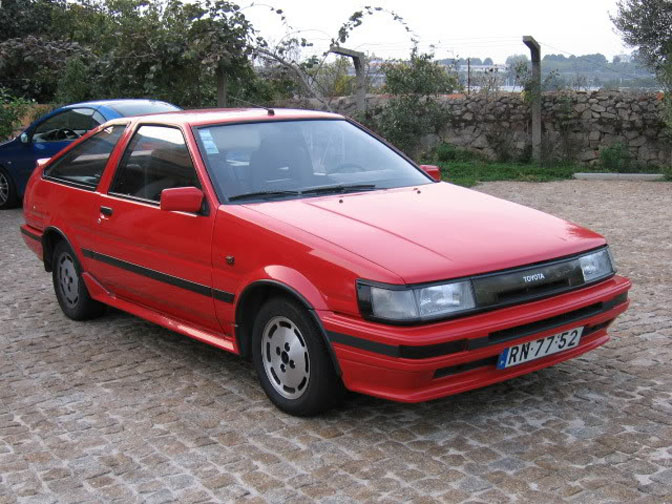 Before the IndyCar season kicked off he won first time out in GRAND-AM at the 24 Hours of Daytona.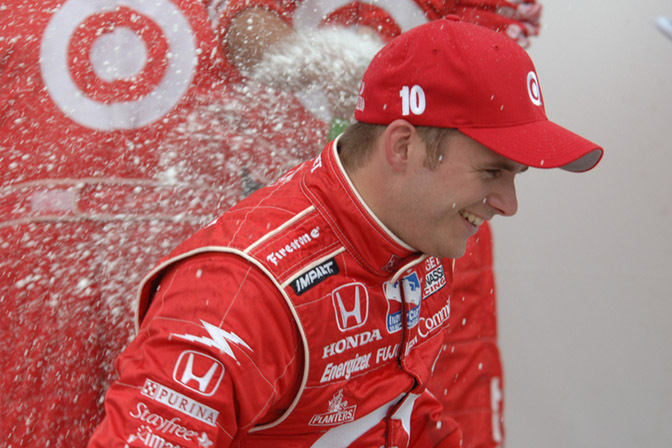 His winning form continued in IndyCar where he won at Homestead Miami, and remained in the top end of the championship all season.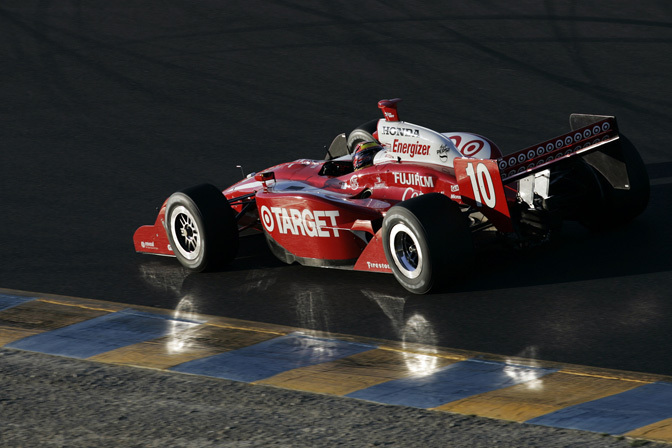 At the end of the season, Wheldon and Penske's Sam Hornish Jr were tied on equal points. In a count back, Hornish was awarded the title due to having more wins.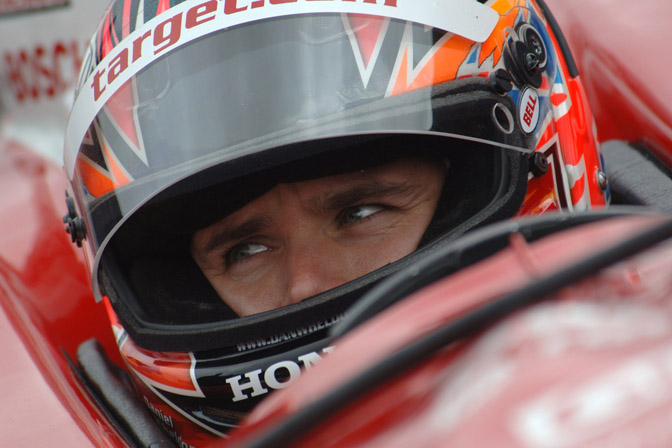 Around this time Dan considered a move back to Europe, as BMW Sauber had offered him a place.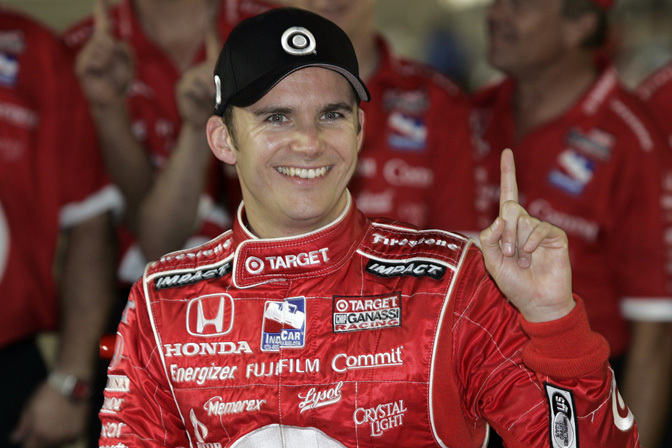 However as a full-time drive wasn't guaranteed, he stayed on in North America. Wheldon started his 2007 season on a high with his third straight win at Homestead Miami Speedway. This was one of his most convincing wins, leading home team-mate Scott Dixon by six seconds.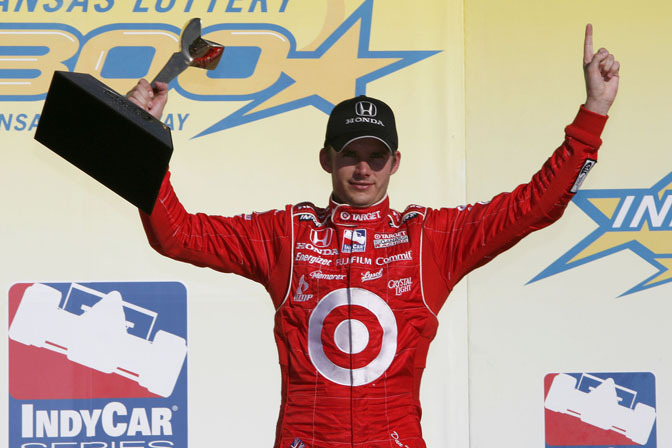 However Dan won only one more race that year, at Kansas in April. His pace was still there – he claimed six fastest laps during the season – but Dixon had the upper hand in the team.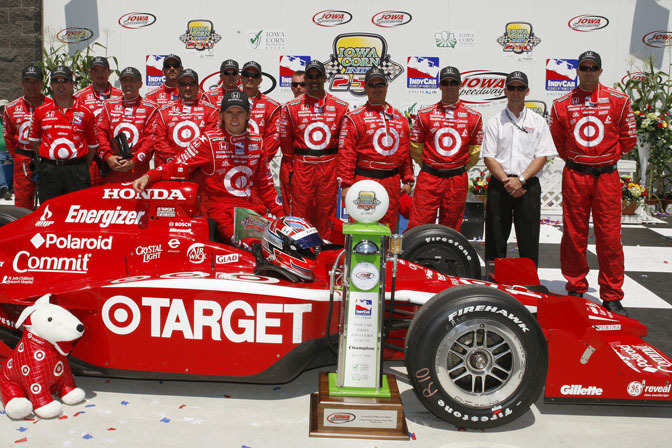 In the following year, Dan won at both Kansas and Iowa, which would be his final victory for Chip Ganassi.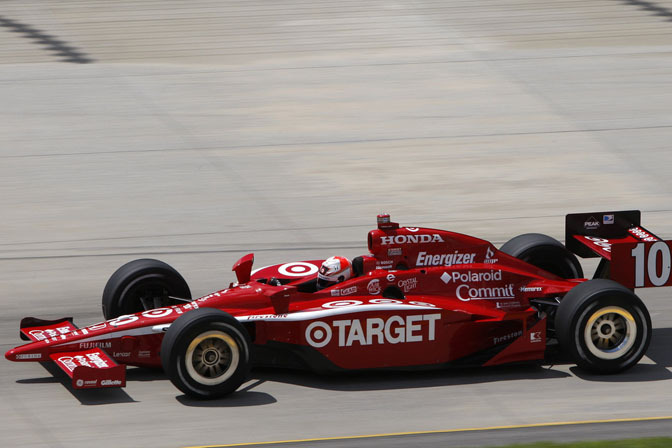 Towards the end of the year, it was announced that Dario Franchitti would return from his unsuccessful NASCAR stint, taking Dan's drive for the following season.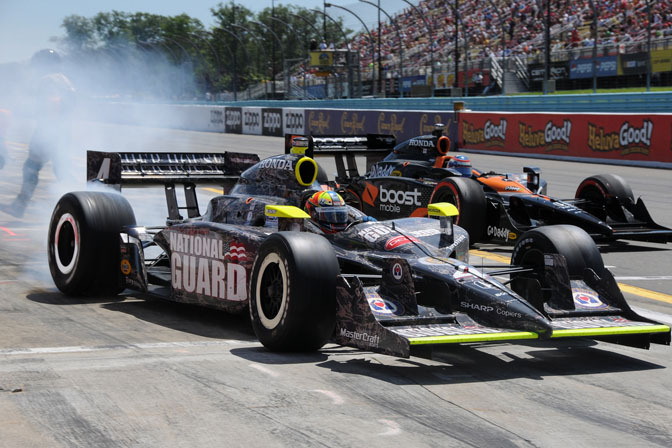 Away from the track Dan married his long time personal assistant Susie Behm. They would have two boys, born in 2009 and in March of this year.
Dan joined Panther Racing for the final, non championship race of the 2008 season at Surfers Paradise in Australia. Wheldon's subsequent two years at Panther were not a success.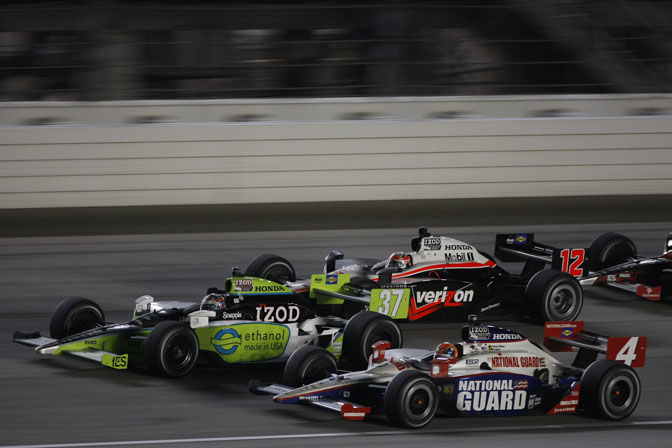 Three podium finishes, including a couple of second places at Indy 500, were the highlights.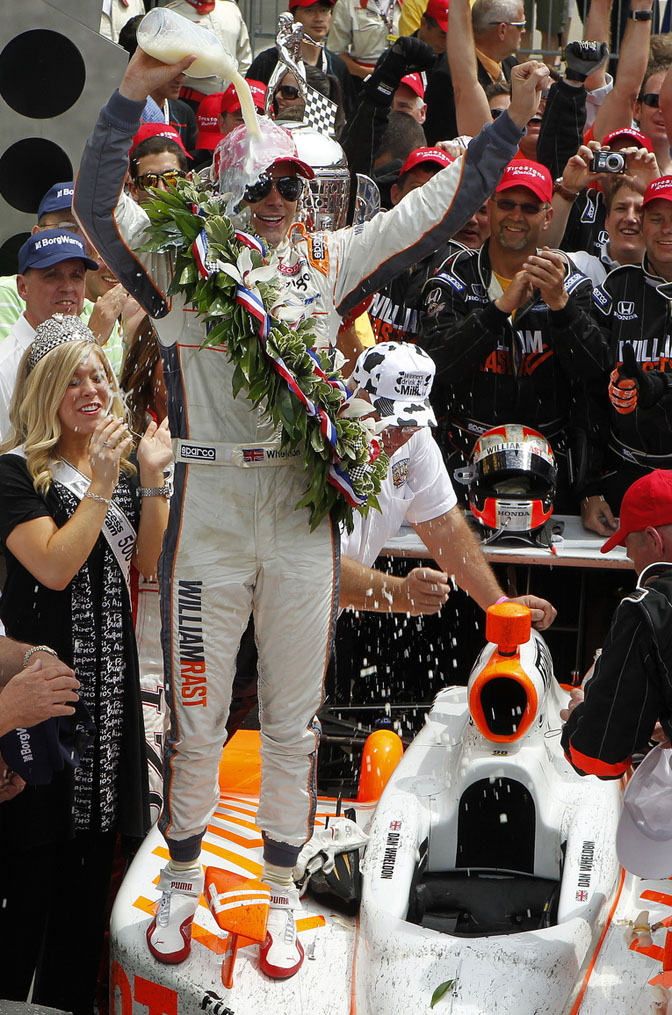 Despite his Indy 500 victory, Dan was unable to secure a full-time drive this year. Instead he kept himself busy with some commentating duties and was also involved in the development of the new 2012 Dallara IndyCar chassis. The Dallara chassis will feature the IndyCar Safety Cell and a nerf bar. In memory of Dan, Dallara will name the chassis DW12.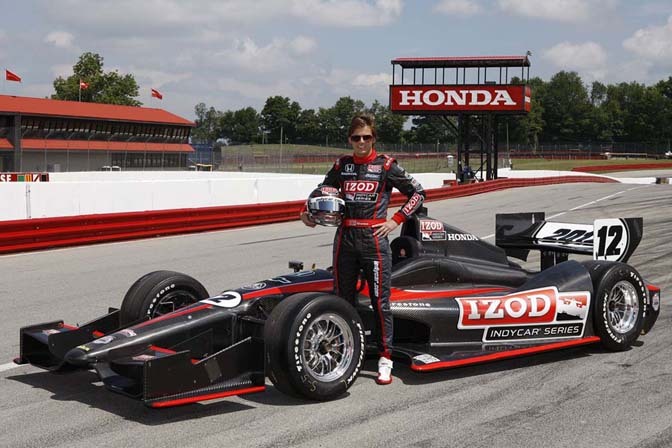 Will Phillps, VP of Technology at Indycar said:
"He gave it 100 percent as he always did everything. You couldn't ask for a more willing or better participant. His input was just fantastic; it was all about making a better product and a safer car for the drivers and a better show for the fans.  It's very difficult not having his continued presence to carry it through. But it would be doing him a disservice if we didn't continue to push the safety. He'll be sorely missed."
Wheldon was also test driver for Honda's V8 IndyCar engine almost a decade ago.
At this year's season finale in Vegas, IndyCar offered a $5m prize if a non full-time IndyCar driver started last and won the race. Wheldon took up the challenge, and partnered once again with Sam Schmidt Motorsport for the final two rounds.The reality, often forgotten, if he had won was a small percentage of that, once split between teams and a lucky fan. He wasn't racing for the money.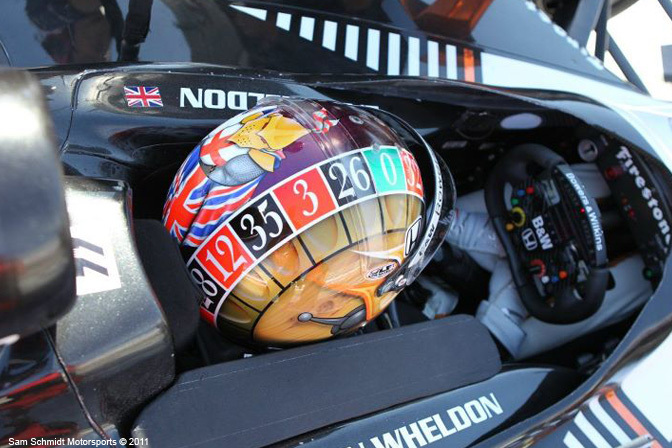 Wheldon wore a roulette wheel design on his helmet for this final race…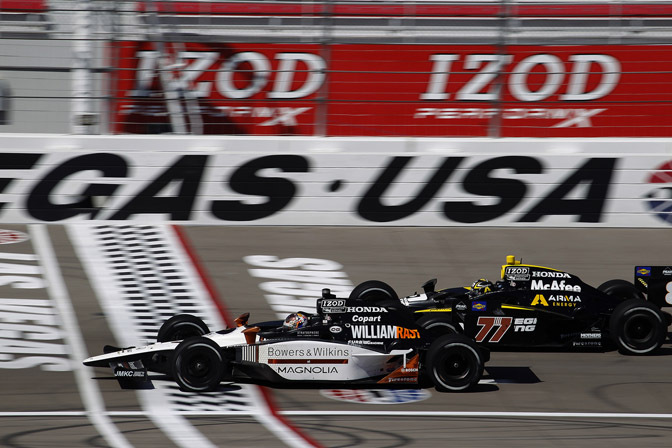 The Vegas round had drawn criticism prior to the event. Partly because of the $5m prize, but also the risks involved with having a large field on a high-banked, short oval. 
Starting at the back, Wheldon immediately started moving up the field in the first few laps. However as predicted, the large field bunched up and, as the cars started Lap 11, there was contact ahead of Dan and sadly, the rest is history. Fifteen cars were involved, with Will Power, JR Hilderband and Pippa Mann also injured. The race was immediately red flagged. Wheldon was airlifted to a local hospital where he was pronounced dead at 1.54pm on October 16th.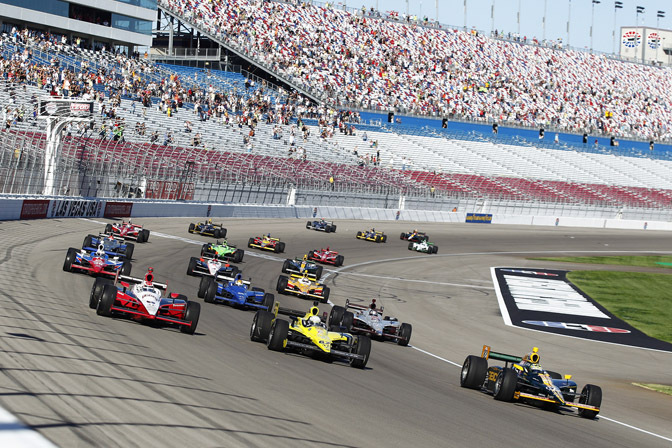 After the announcement, the drivers took to the track for five parade laps as a mark of respect to Wheldon. 
Death is simply a horrible thing, I personally struggle whenever I hear of anyone's passing, be it a friend, a loved one, or a race driver. Having been close at hand to a driver who died a few years ago, I can not comprehend how hard it must have been for his family and the IndyCar community. The whole racing community felt this one hard. Dan was a well liked, family man. He had matured, settled down and had plenty of time for his fellow competitors, the sport and most importantly, his fans.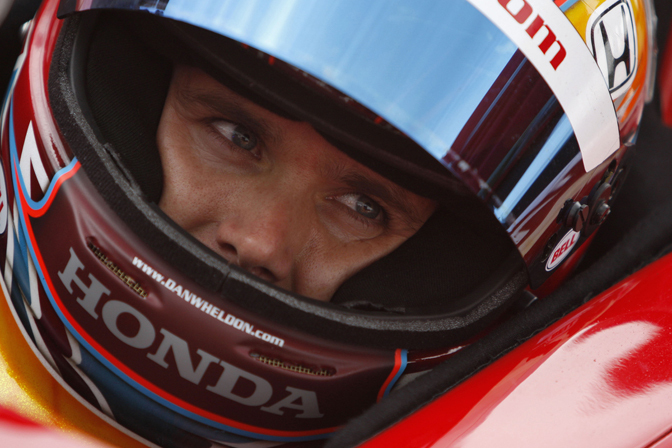 It was later revealed that earlier that morning Wheldon had signed a multi-year contract with Andretti Autosport.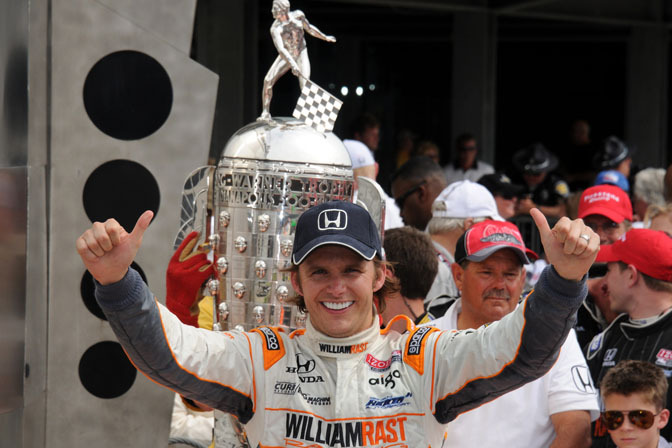 Although he was one of the most successful Indy racers of recent years, it was only in death that much of the British media took notice of Dan. Make no mistake, he was not a journeyman, part timer, out of his depth or a rich daddy's boy as has been quoted.
This is a disservice to Dan. He was one of the best racers out there and one of the top British drivers. You simply don't win two Indy 500s, a championship and 16 races as a journeyman. Having spoken to people who knew him, they all confirm that he was one of the nicest, funniest guys you could meet.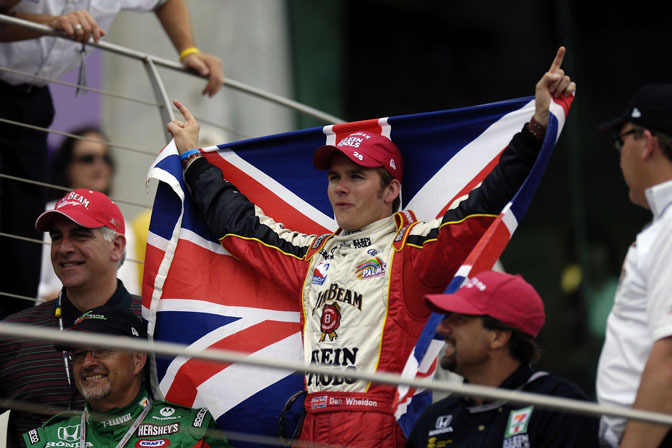 In a recent Autosport article, Dario Franchitti was quoted as saying "You could race him unbelievably closely. To me, on those big oval tracks, he was probably the best I've ever seen."
I implore you to take a few moments to read this piece on Dan by my good friend, Marshall Pruett.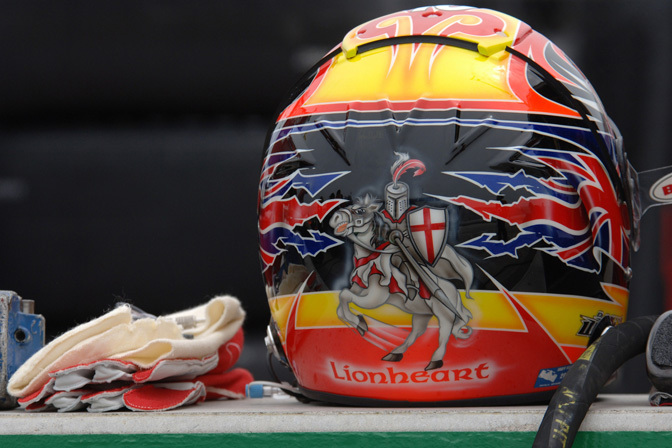 ABC commentator, Marty Reid signed off the Las Vegas broadcast with this words: "People ask me why, when I sign off I say 'until we meet again'. Because goodbye is always so final. Goodbye Dan Wheldon."
Sadly Dan was not the only racer to depart this year. Moto GP's Marco Simoncelli and rising Argentine Touring Car star, Guido Falaschi died while on track, while Martin Hines (aka Mr Karting), V8 Supercar's Jason Richards, Le Mans racer Christian Bakkerud, 70's F1 driver Peter Gethin and Rick Huseman from the world of Off-Road Racing are among those who passed away.
-Andy Blackmore
Images: Honda, Toyota Racing, Hazel PR, Panther Racing, Sam Schmidt Motorsport, Mark Windecker
Robin Miller remembers Dan Wheldon