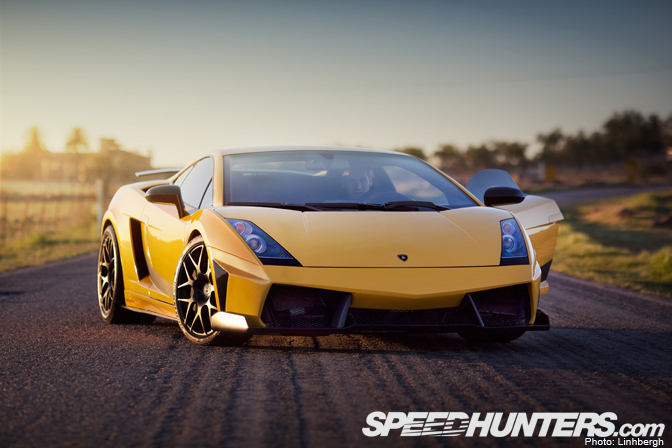 Photography is, mostly, a rather geeky affair. We, as photographers, constantly nerd out over numbers. And to those that aren't versed with the language of photography think, we light capturists, are talking in some alien language. Foreign terms like shutter speed, aperture, focal length, and ISO, along with all the numbers associated with those things, make photography seem like scientific process. To a lot of people, if I told someone that I shot a photo with a 135mm with an aperture of F2.8 at a shutter speed of 1/800th and an ISO of 200, it is just meaningless jibber-jabber. But what should transcend beyond those cold hard numbers should be a photo that tugs on a viewers emotional strings in some form or another.
One year is made up of so many instances, so many experiences, so many memories and so many intangibles. So when I look back at the year from a digital point of view, those 365 days of Speedhunting sit rather humbly on two hard drives totaling 1.5 terabytes. So with that, let's take a look at what one and a half terabytes of Speedhunting looks like.
(Above) Temecula, California: Any one of the Speedhunters can attest to the fact that starting a day before in the predawn hours is common practice. The day I met up with this Lamborghini Gallardo Superleggera started with me being on the road by 3 AM and to the location by 430 AM to be ready to shoot before the sun peaks its head. It was a cold morning, but once the sun came up, the land started to warm up and the with the Lamborghini singing its tune through the country roads all signs of coldness were immediately forgotten.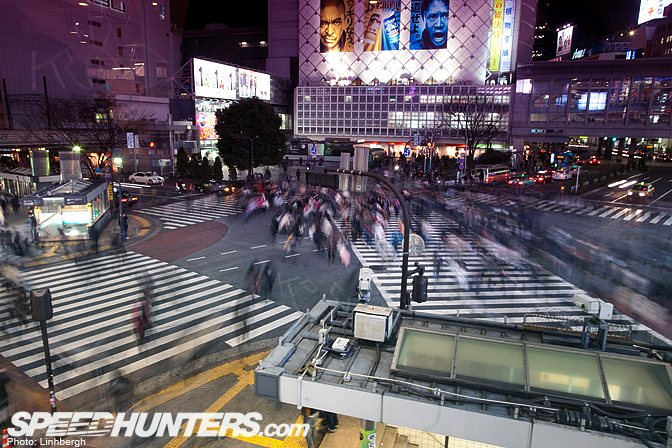 Shibuya, Tokyo, Japan: Another Speedhunting characteristic is the ability to hit the ground running whenever traveling. My trip to Japan earlier in the year practiced that act throughout the seven days I was there.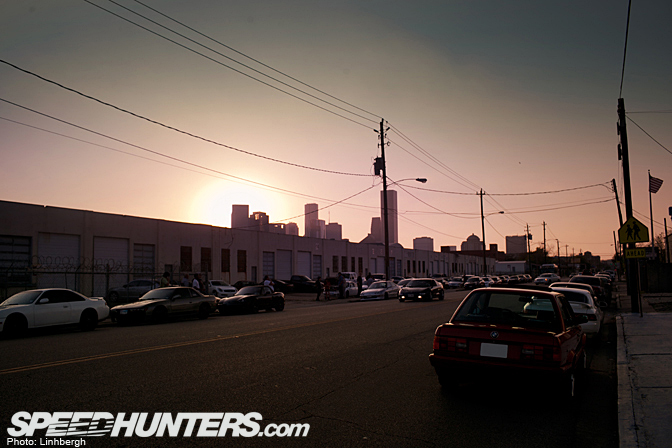 Mayday Garage Nostalgic JDM Meet, Houston, Texas: When you travel as much some of us do, locations start to blur into one another. Meals begin to all taste the same and sleep becomes merely an option. There are a few moments in a day where you allow yourself a breather, take in where you are in the world and appreciate it all. This scene of the downtown Houston skyline during the Mayday Garage Nostalgic JDM meet is one I'll remember for a good while.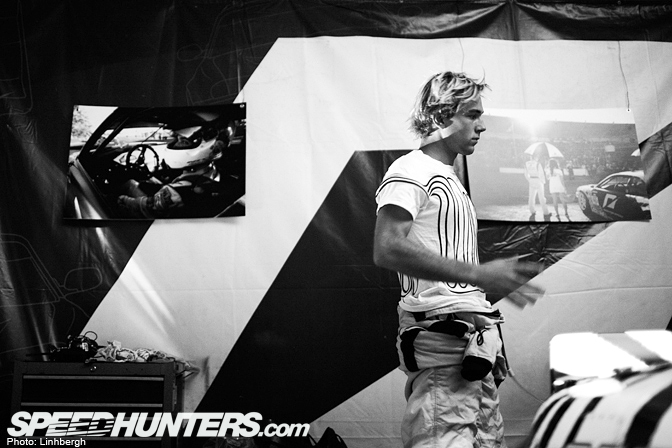 Formula D Round 6, Las Vegas, Nevada: Matt Powers has come a long way since his humble grassroots drifting days…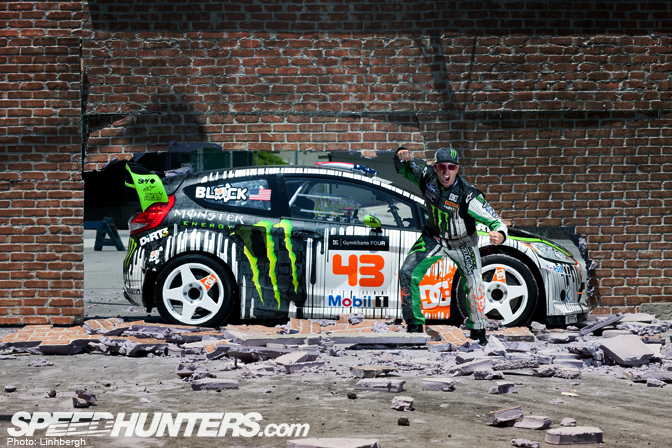 Gymkhana 4, Universal Studios Back Lot, Universal City, California: Ken Block is a marketing monster. You especially can't argue when there is around 13 million hits on the fourth installment of the ever popular Gymkhana series. But more important than all of that is how frankly humble Ken is in person. He's just a man that saw what he wanted to do and did it.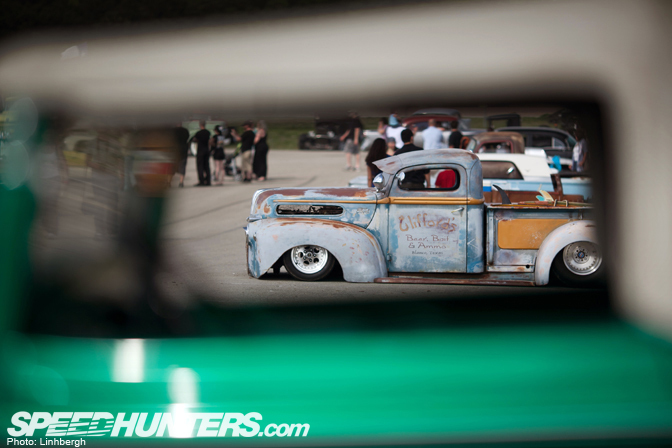 Lone Star Roundup, Austin, Texas: I spent a good while in Texas earlier in the year. I had the opportunity to attend Import Reactor, a local Houston Miata meet, the Mayday Garage Nostalgic JDM meet, the Texas Mile and one of the most amazing hot rod and custom's show of the year, the Lone Star Round Up in Austin. If I had to choose between the Lone Star Roundup and the Mooneyes Xmas Party, I would not be able to. The quality of cars on both shows are top notch.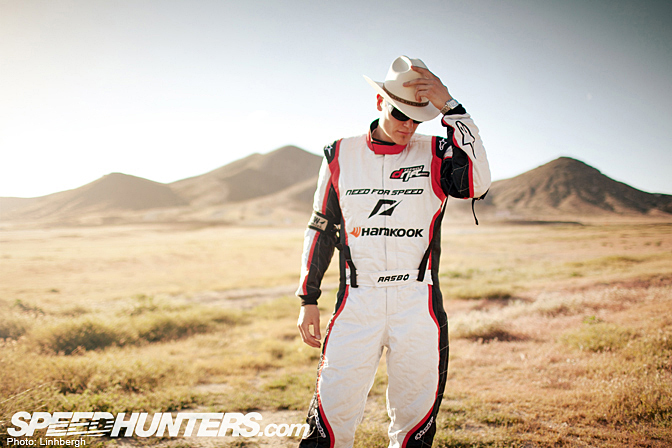 Willow Springs International Raceway, Rosamond, California: Some would say its down right sacrilege to see the Norwegian, Fredric Aasbo, in an American cowboy hat, but to me, it's downright awesome.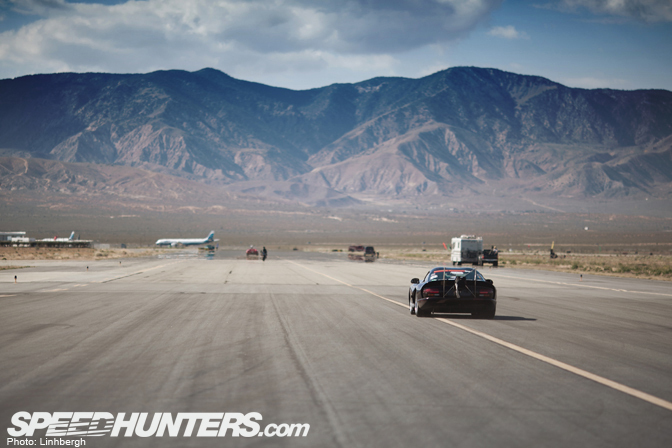 Mojave Mile, Mojave, California: The Mojave Mile became the second standing mile event I had the opportunity to attend this year. But unlike the Texas Mile in the not-so-pretty airstrip in Goliad Texas, The Mojave Mile's backdrop was the Mojave desert itself, passenger airplanes, fighter jets and a majestic mountain range.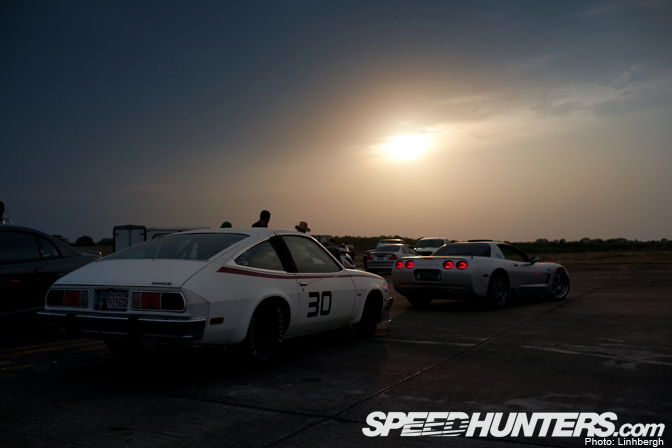 Texas Mile, Goliad, Texas: If there's one thing the Texas Mile does have that the Mojave Mile does not is the sheer number and variety of cars that are in attendance.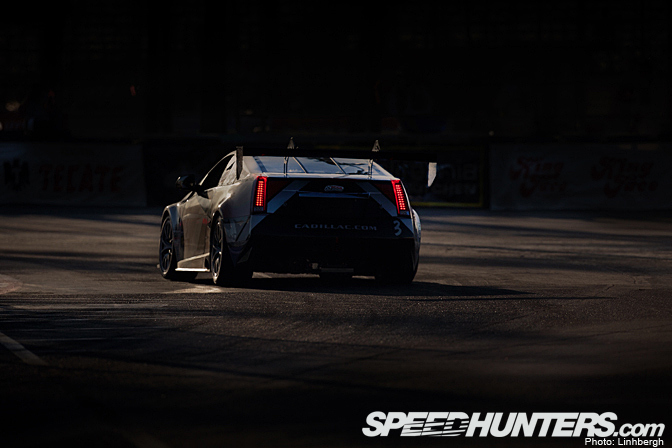 Long Beach Grand Prix, Long Beach, California: Photographing a race of any sort requires the photographer to know the pace of an event like Long Beach Grand Prix. There are times when you got to get your hustle on and then there are times when you can slow down and take your time. The early morning practice sessions on the streets of Long Beach is a time when you definitely got you put on your best hustle pants as the early morning light is only good for about half an hour at the most.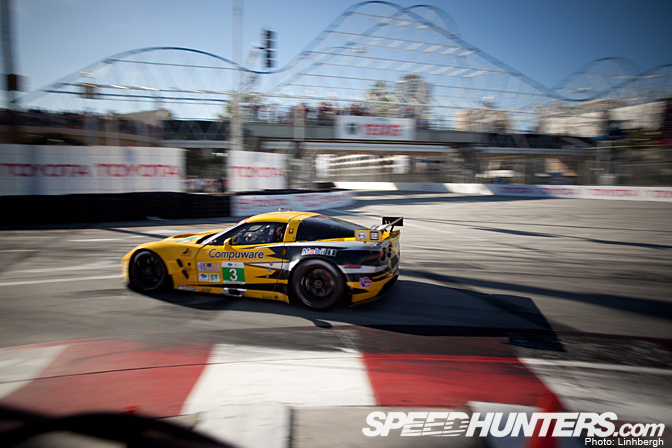 Long Beach Grand Prix, Long Beach, California: Shooting the ALMS race itself is 1 hour and 45 minutes of hustling as a photographer must walk the entire course to get every bit of coverage of the race as possible. It helps that the ALMS race is later in the day so the last half hour, the sun is in a rather magical spot.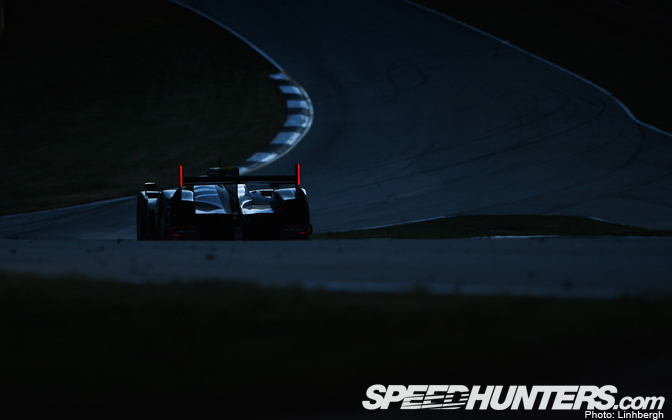 Petit Le Mans, Braselton, Georgia: Photographing a much longer race like the 10 hours that is the Petit Le Mans takes a different approach. Pacing yourself is key for a race that long. If you tire yourself out too shooting too early, you won't have the energy to hustle for shots when the light is the best around hour seven.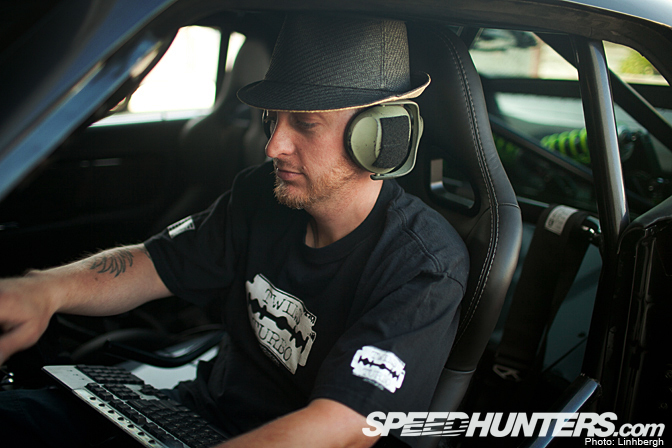 Twins Turbo Motorsports, Long Beach, California: Car tuning is an art in itself and it was great to see the Twins Turbo guys help Shane Tecklenburg tune the RTR-X.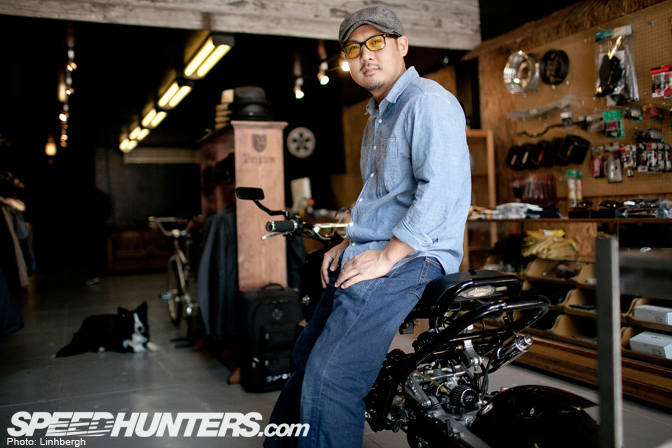 BOWLS LA, Los Angeles, California: Brandon Leung, from BOWLS LA, getting his mad swagger on.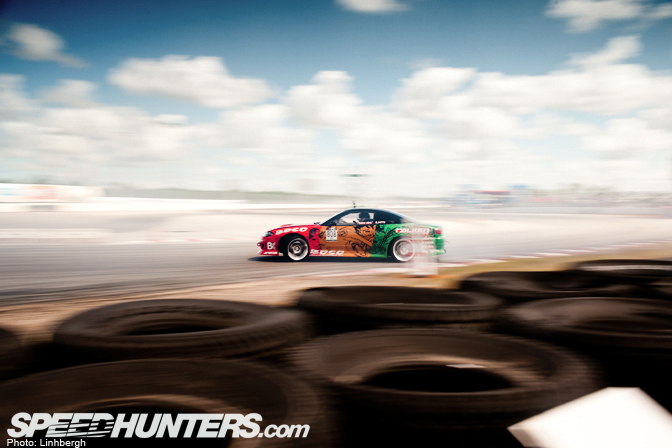 Formula Drift Round 3, Palm Beach, Florida: Sometimes it seems that teams are forgetting that drifting is also about cars that look as impressive as they go. Luckily, drivers like Ross Petty keep that on the forefront of their priority list.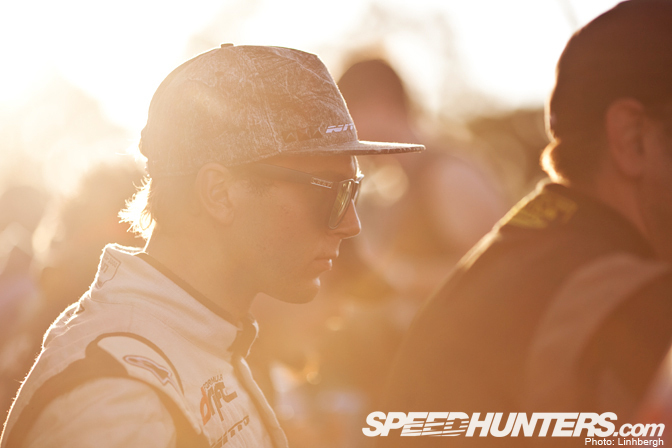 Formula Drift Round 3, Palm Beach, Florida: Matt Powers, international man of mystery.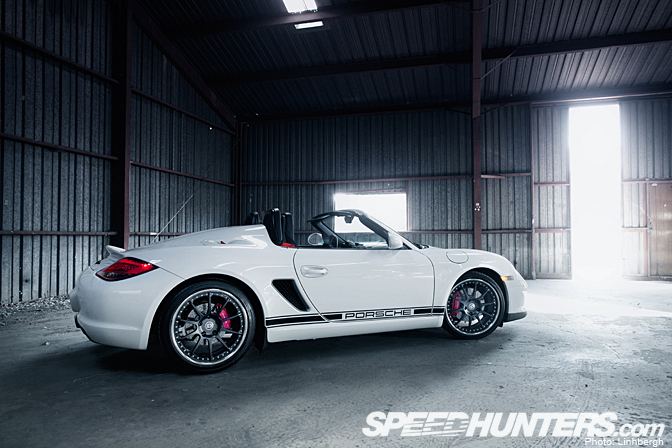 Los Angeles, California: In recent years, the art of the lightweight sports car has become a lost as cars have become bigger and heavier. Luckily, Porsche has not forgotten their love of a good light weight sports car as they've demonstrated with the Boxer Spyder. Who needs real door handles when you have a little fabric pull?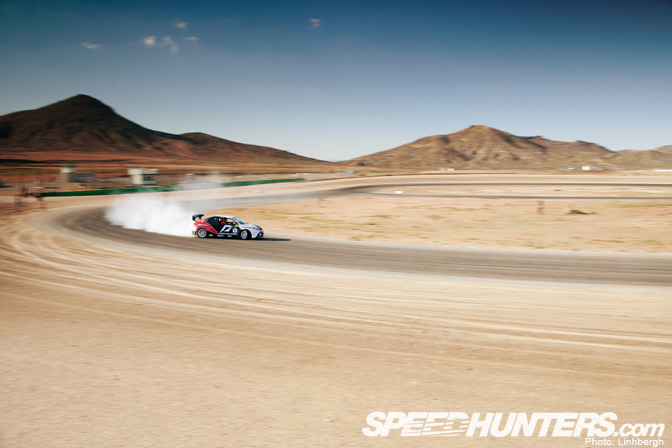 Willow Springs International Raceway, Rosamond, California: Just two days before the first round of the 2011 Formula D season, Fredric Aasbo didn't get a chance to drive in his new competition car until this moment. It took some getting used to, but once he was used to it, the Norwegian made that Scion tC fit like a glove.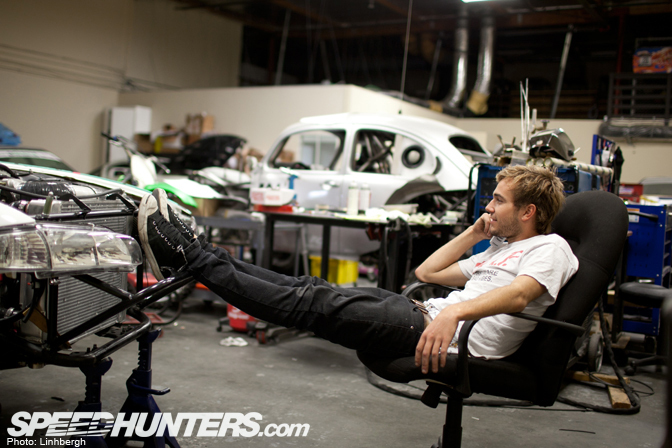 Gialamas Technical Innovations, San Clemente, California: This is the scene a day before Thursday's practice session for the first round of the FD season in Long Beach. Though he looks like he's just taking it easy, Matt Powers still had some things to take care of with his freshly V8'd S14 before its official competition debut.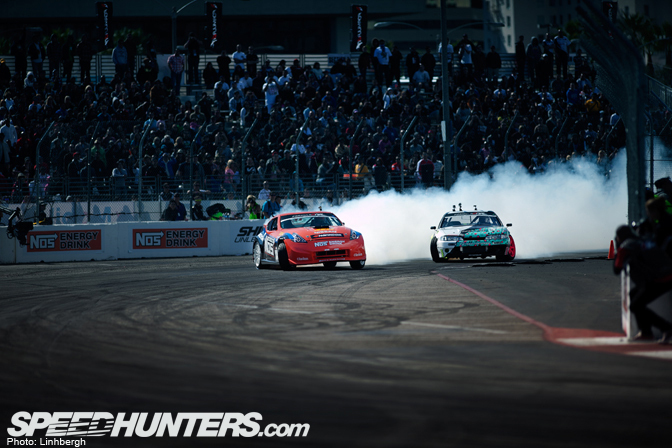 Formula Drift Round 1, Long Beach, California: As we know by now that Matt took that V8'd out S14 all the way to his first podium. The battle between Powers and Forsberg will be remembered as one of the great battles of the 2011 season.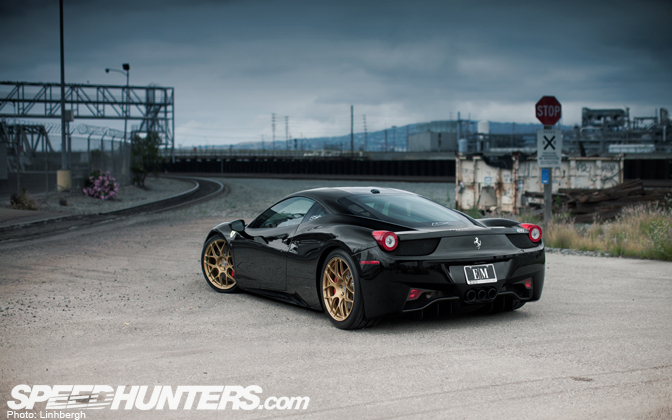 Long Beach, California: It's strange to think that I didn't see my first Ferrari 458 until the morning I met up with this black beauty. These cars are already astonishingly good looking in photos, but are even more stunning in person. Especially when its black and lowered on a set of gold HREs.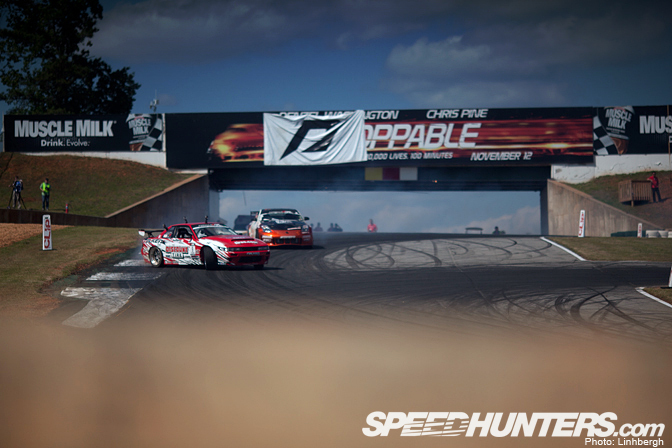 Formula D Round 2, Braselton, Georgia: I've had the pleasure of attending two Formula D events in Atlanta. The track is beautiful On a spectator standpoint, it is by far the best with its party-like atmosphere.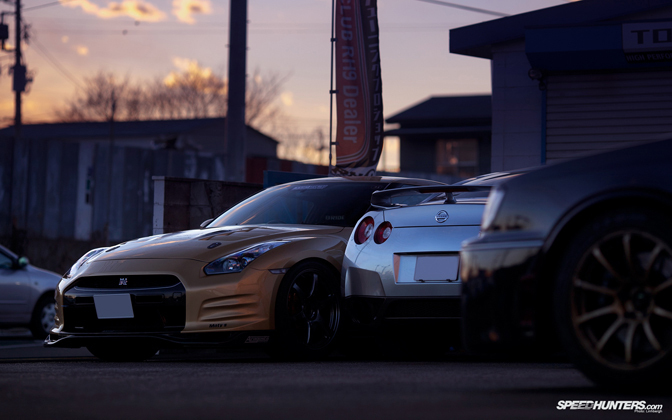 Top Secret, Chiba, Japan: Top Secret is a name that is synonymous in the tuning world and when I made a stop to their shop on my trip to Japan, I felt like a kid that was given permission to roam freely around Disneyland.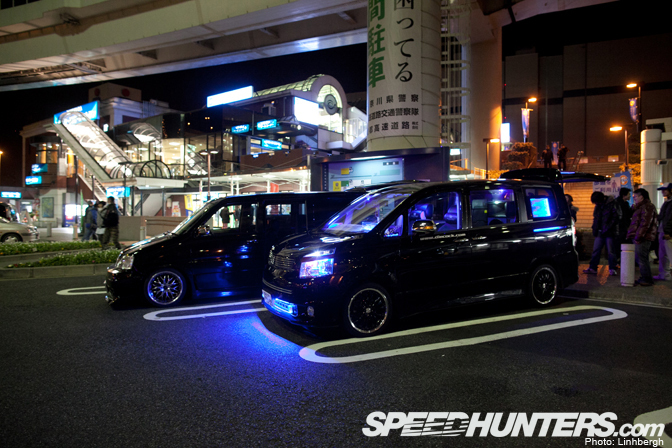 Daikoku PA, Japan: Attending the famous Daikoku parking lot meet is one more thing to add on anyone gearhead's bucket list.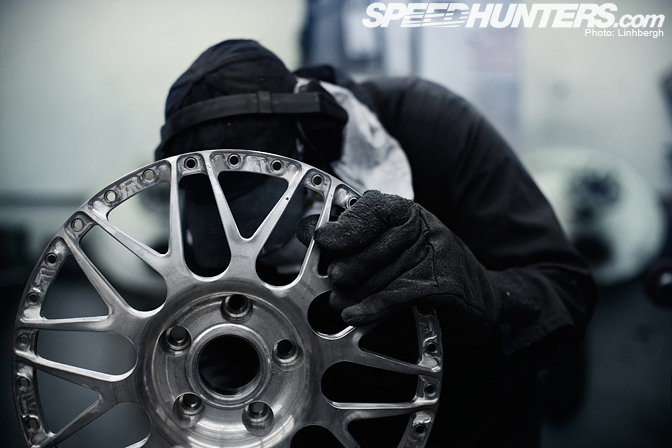 HRE Wheels, Vista, California: We live in a world where almost everything is made by machines and robots. It's nice to know that there are a few companies that believe in quality and still do things by hand. HRE Wheels is one of those companies.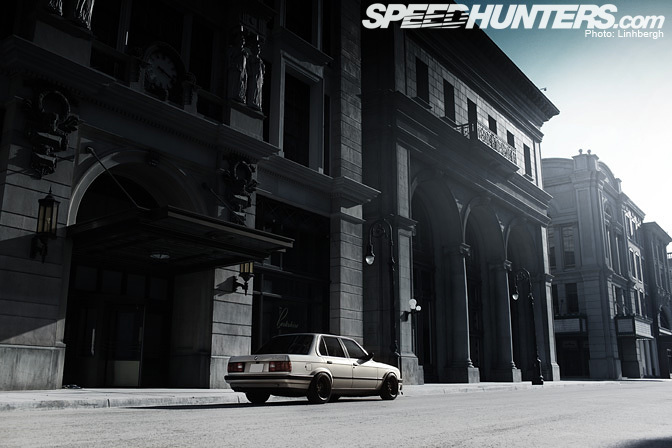 Universal City, California: When Larry Chen and I were at the Universal Studios Back Lot shooting the behind the scenes of Ken Block's Gymkhana 4, we couldn't help but to sneak in a few shots of my E30 that just recently had a drop and wheels done to it in the streets of New York area.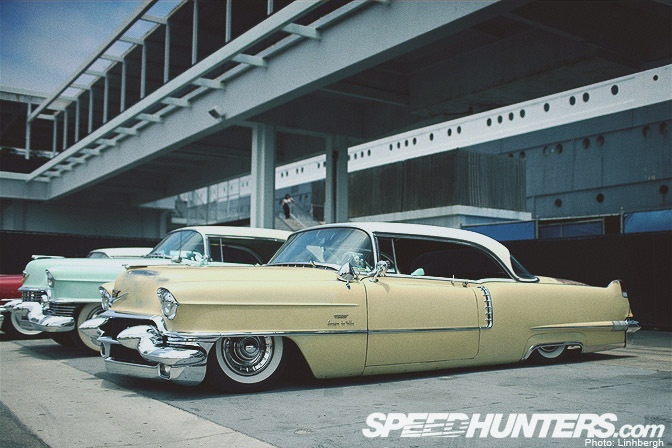 Ink n Iron, Long Beach, California: It's no surprise that we Speedhunters get to see countless cool cars in a year. And for me, this 1956 Cadillac became to be one of my favorites for being simplistic, yet classy.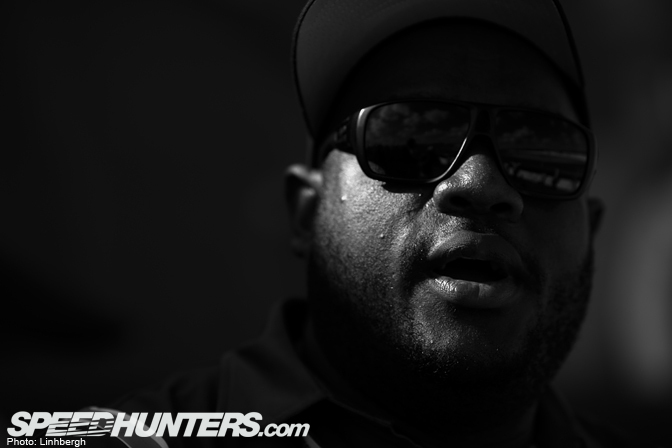 Formula Drift Round 3, Palm Beach, Florida: For some reason, black and white photos always feel intimate. This photos of the Falken Drift Team manager, Jonathan Bradford, is no different.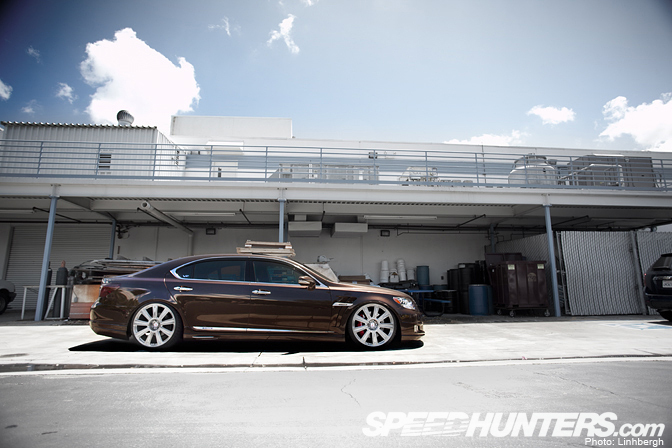 Orange, California: The VIP Auto Salon Lexus LS600HL in all its rootbeer lowness. It's a car that has the power of a full-sized luxury car, with a bit of save-the-Earthness factor and the presence of a tastefully modded in the VIP style. You can read up on the full feature of the car here.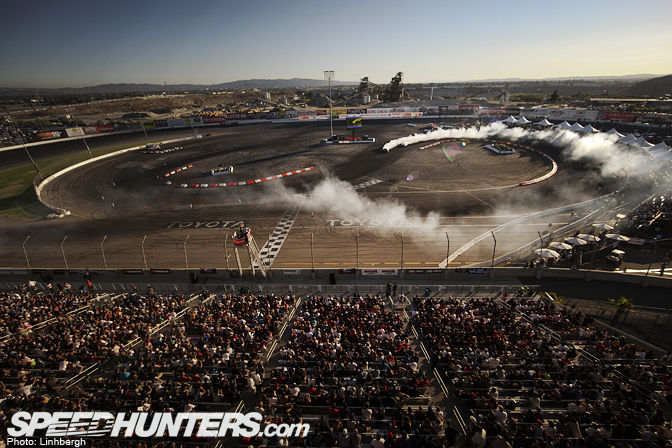 Formula Drift Round 7, Irwindale, California: The 2011 Formula D season ended with what was, arguably, the best FD event of all time. The "House of Drift" never disappoints.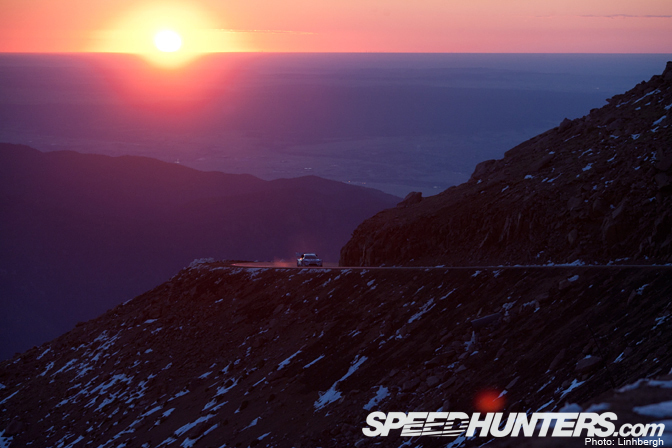 Pikes Peak International Hill Climb, Colorado Springs, Colorado: Of all the events of the year, Pikes Peak it the single event I look forward to the most. It is by far the most challenging event to cover photographically but the beauty of the landscape and the race cars flying up the mountain are reason enough to get up at 2am everyday. The Pikes Peak International Hill Climb is on our list of "things to do before you die." You can read up on why that is here.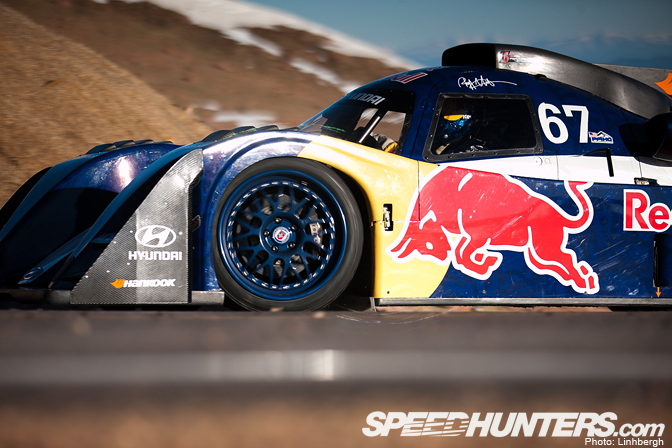 Pikes Peak International Hill Climb, Colorado Springs, Colorado: It was another disappointing year for Rhys Millen at Pikes Peak but damn did he look good trying his best!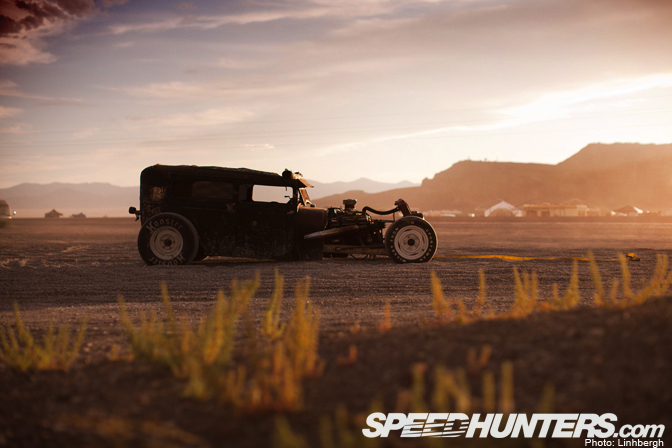 Bonneville Speedweek, Wendover, Utah: Bonnevile Speedweek is another a location and an event that is hard to produce bad imagery.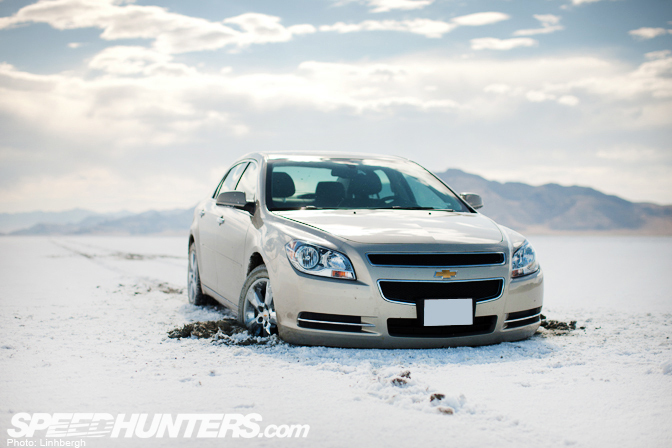 Bonneville Speedweek, Wendover, Utah: Even getting the rental stuck on the salt can produce some great photos!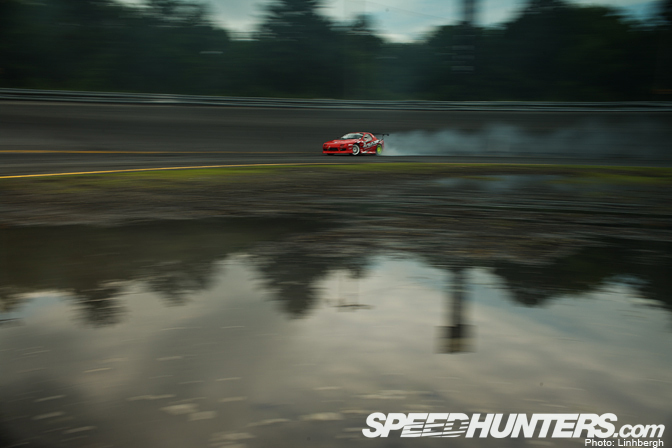 Formula D Round 4, Wall Township, New Jersey: The drivers hate it, but Wall Stadium is one of the best stops on the Formula D calendar on a photographic standpoint. The combination of the green trees, the smoke that settles in the bowl, good photo holes, and the occasional rain storm are all factors that help make the 4th round a joy to shoot.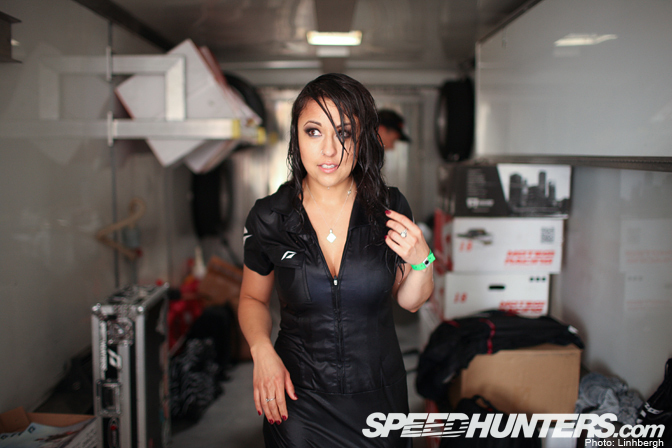 Formula D Round 4, Wall Township, New Jersey: On June 17th, I wrote the qualifying report for the 4th round of Formula D at Wall Stadium. I included this photo of a very wet Miki Taka towards the end of the report. Since it was such a popular photo, here it is again.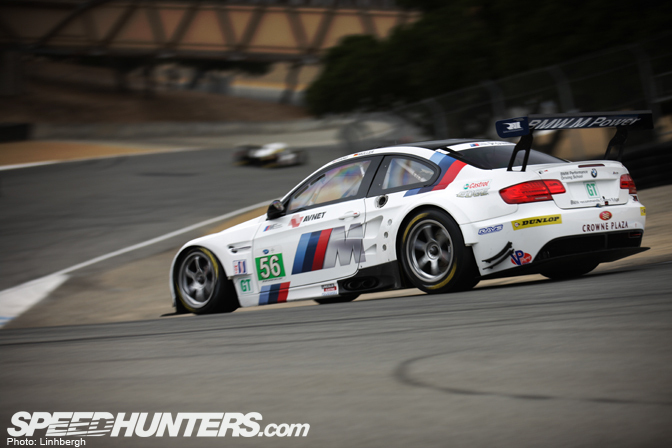 ALMS at Mazda Raceway Laguna Seca, Monterey, California: The GT2 BMWs are still one of the best looking ALMS cars on the grid. How can you say no to a race version of the M3 rocking Rays wheels?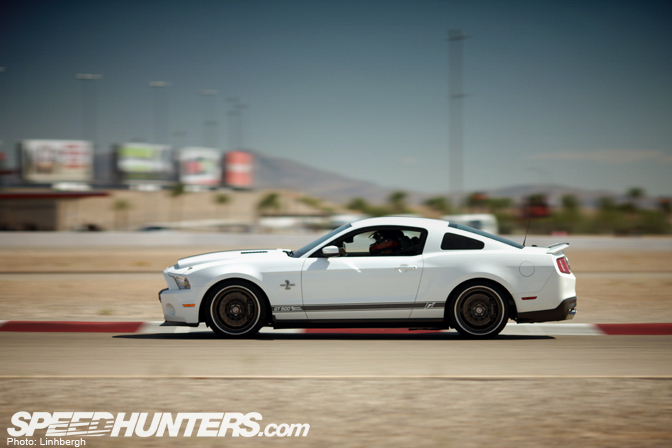 Las Vegas, Nevada: Snake hunting at Las Vegas Motor Speedway.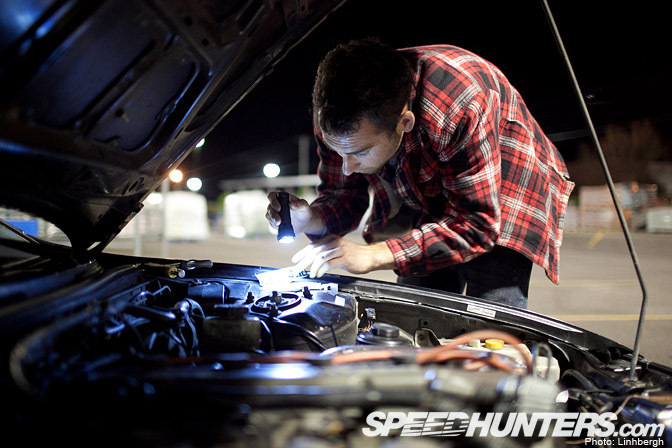 Kearney, Nebraska: A roadtrip of any kind starts off with the most romantic of notions, but the instance that something goes wrong, that feel-good dream of the perfect road trip is instantly thrown out the window. This was the case when I was on the roadtrip with Will Roegge as we drove his personal S14 from his hometown in Ohio to Southern California. The turbo manifold bolts vibrated themselves. This resulted in an unplanned overnight stay in, quite literally, the middle of the state of Nebraska. You can read up on that wild adventure here.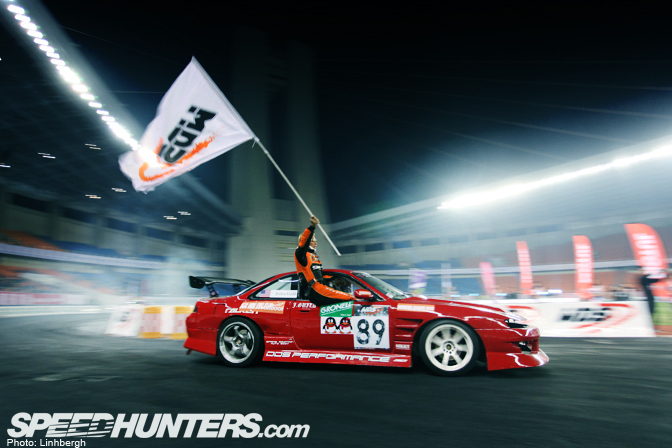 World Drift Series, Hang Zhou, Zhejiang, China: One of the most eye-opening event of the year for me was the World Drift Series event in Hang Zhou China. If there's one thing the Chinese do better than the Americans is that the they know how to put on a show.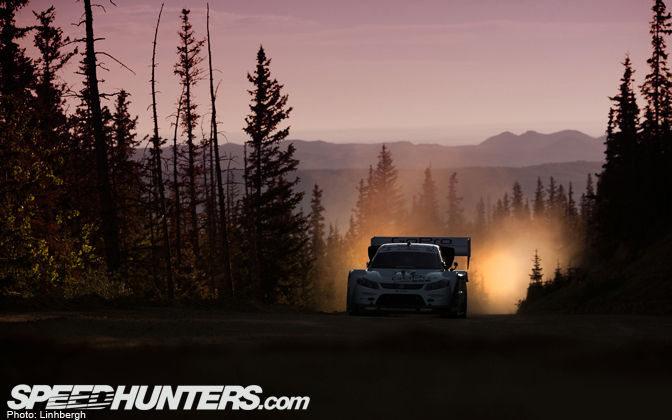 Pikes Peak International Hill Climb, Colorado Springs, Colorado: Monster Tajima flies up the mountain in his Suzuki in the early morning light.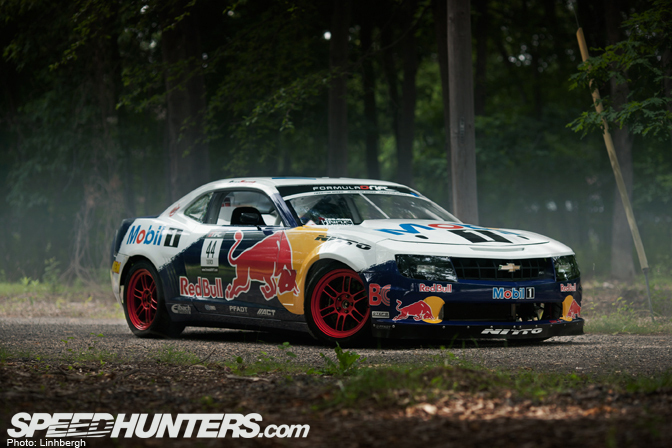 Howell, New Jersey: One of my photographic goals this year was to photograph a professional drift car in a non-track environment. I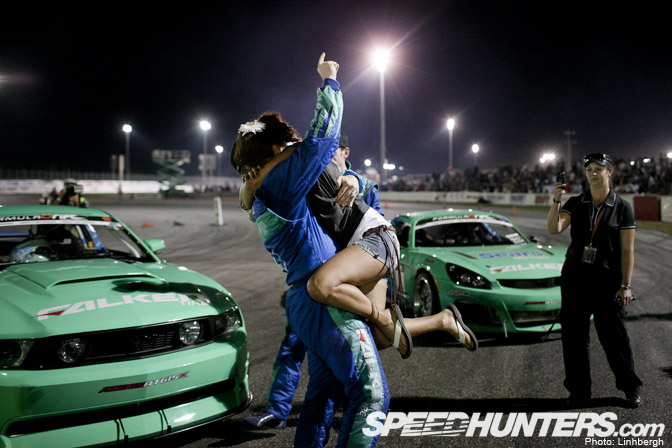 Formula Drift Round 3, Palm Beach, Florida: I've realized over the course of my journey as a light capturist that photography is a blend of three things: skill, knowledge and a bit of luck. The luck factor was high when I was able to capture this tender moment between JTP and his wife, Sandra Pawlak, as they celebrated his win at Palm Beach International Raceway.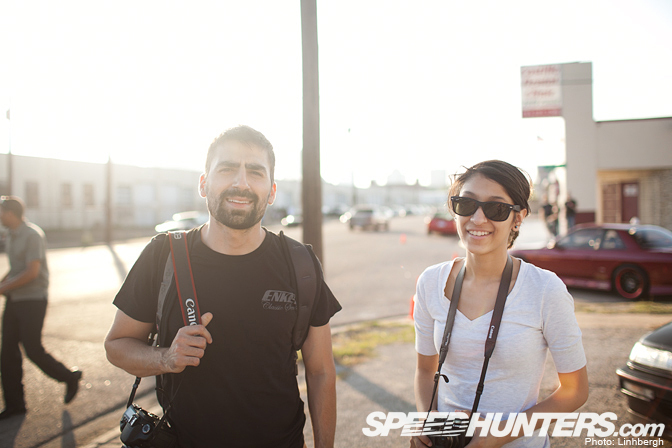 Mayday Garage Nostalgic JDM Meet, Houston, Texas: We, as gearheads, will continue drooling over cars for however long we please. We attend meets, shows and race events to get up close to hunks of metal which we find pleasing to our many human senses. But the fact of the matter is that cars are nothing without the passionate people that build and drive them. It's that sense of humanity which draws us all in and keeps us there.
More to photos of the year to come!
-Linhbergh