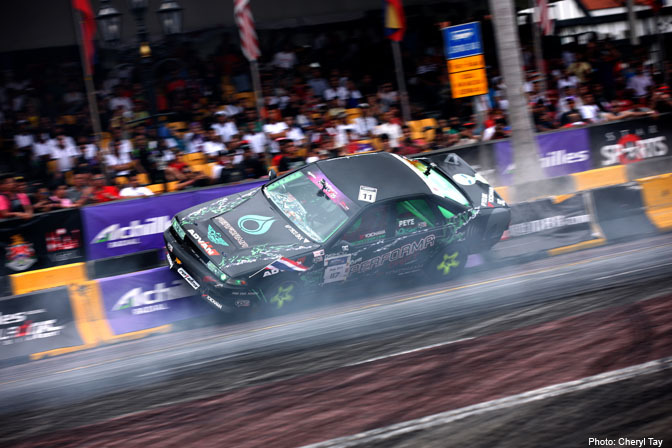 With the cancellation of the fourth round in Thailand, last weekend's FD Malaysia became the season finale for the 2011 Formula Drift Asia series.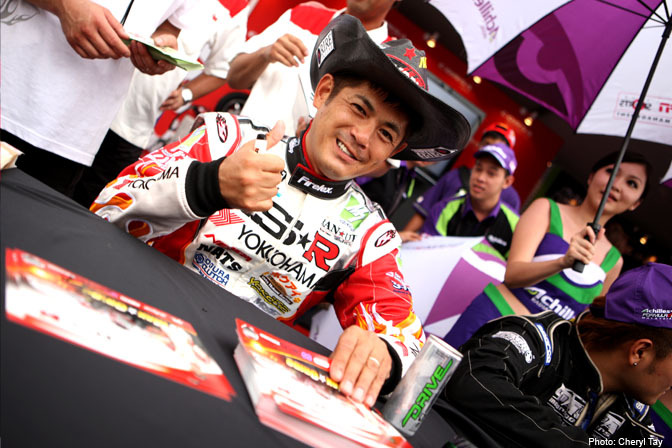 When it was announced that Manabu Orido would be competing in the Team RSR Supra, many were hoping for a dream final between him and Daigo Saito.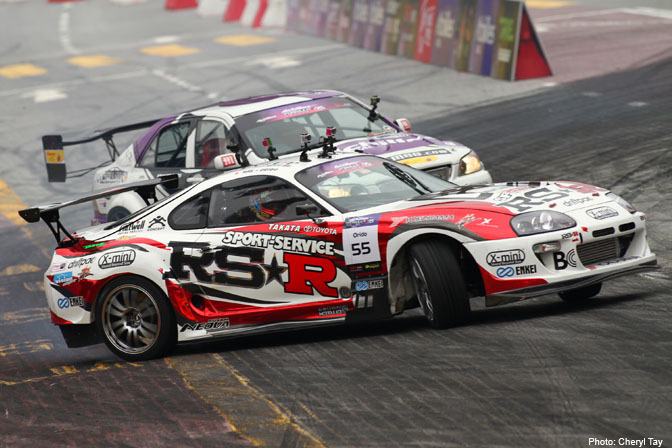 Those wishes were heard, with the FD Malaysia decider indeed between Orido and Saito.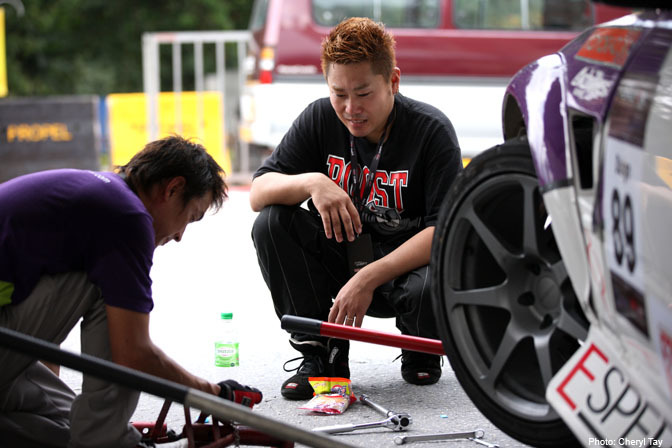 Saito has proven invincible in the FD Asia series, winning every round that he's competed in.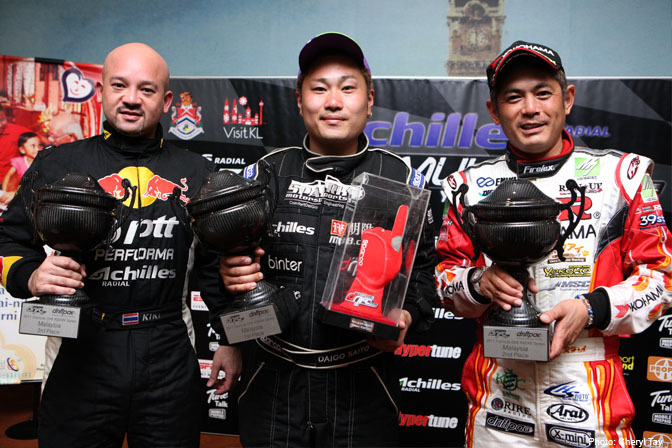 The Saito-Orido battle was over as quickly as it started, with Orido spinning in the first run while chasing. Saito then displayed his usual tandem assassin skills to easily take the win.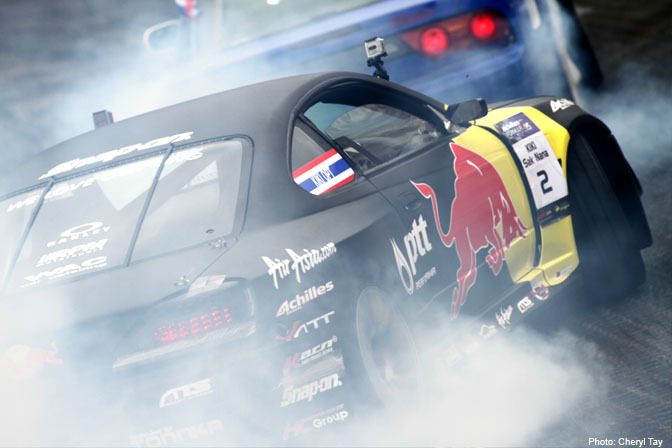 Following up on the podium in third was Kiki Sak Nana of Red Bull Drift Team Thailand, who was rather lucky after Terdthoon Ruayjaroensap (D Kohkae)'s car was deemed unfit to continue in the Top 8 battle.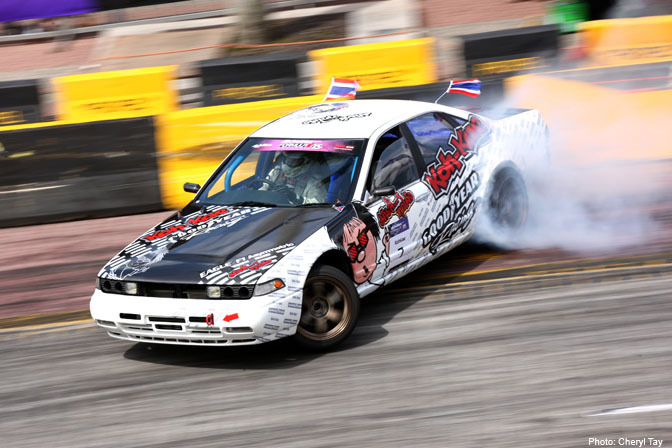 D Kohkae finished second to Saito at last year's Formula Drift Malaysia and was looking good all weekend, consistently putting down incredible wall-kissing runs with plenty of angle.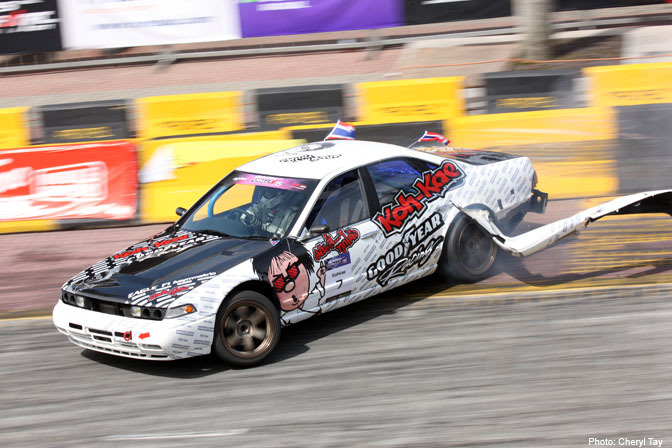 Unfortunately, one kiss went too far. Having already called for 5 minutes in an earlier battle, Kohkae forfeited this run.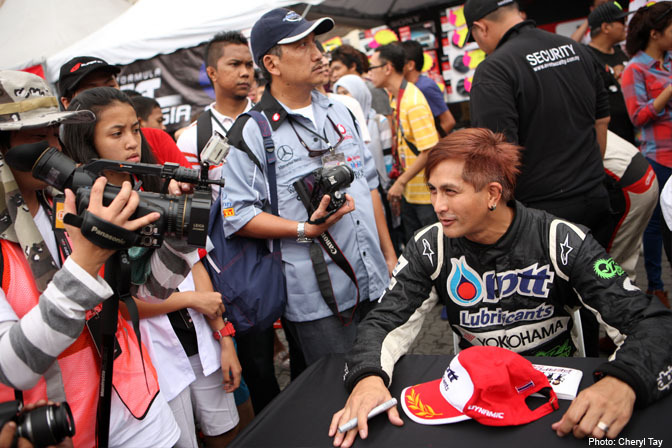 This is Peter Thongchua's first time in Formula Drift and he surprised everyone when he qualified 6th on his second run. But the 43-year-old Thai actor's journey came to an end when he rode the low concrete walls during the Top 32.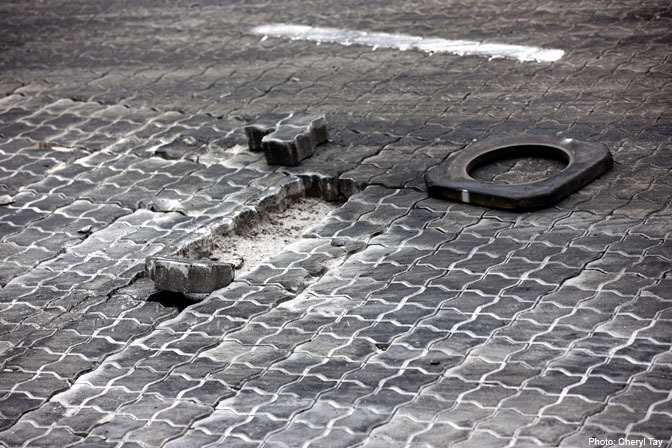 Daychapon Toyingcharoen (Pond) dismantled the Dataran Merdeka grounds when we went off course.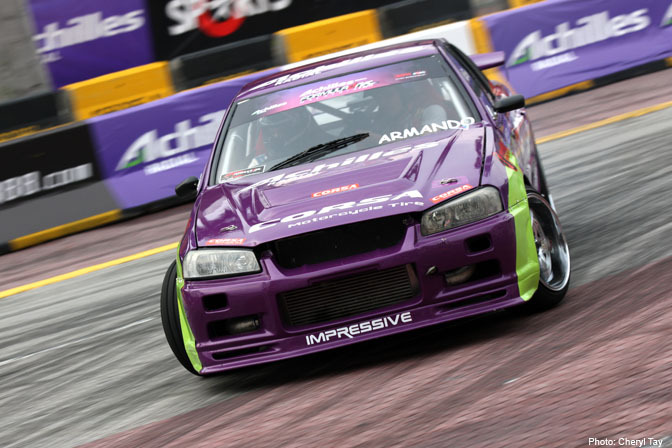 Pond was the third-place finisher at Formula Drift Indonesia, with Indonesian rookie Muhammad Rulli Armando in second. However, both ran out of luck in Kuala Lumpur.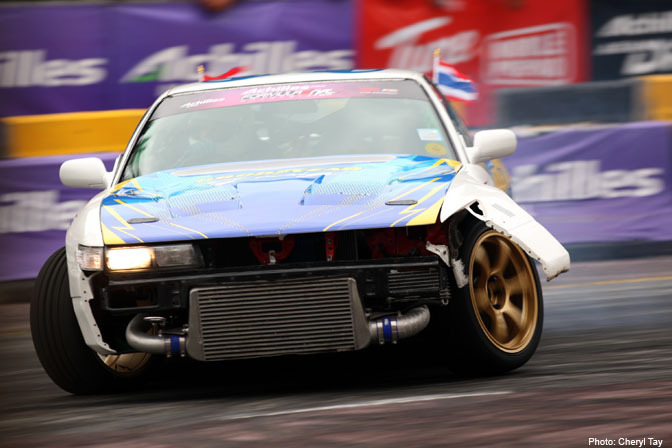 Armando, who had qualified 4th, messed up his Top 32 battle against Chanatpon Kerdpiam (S Goodyear).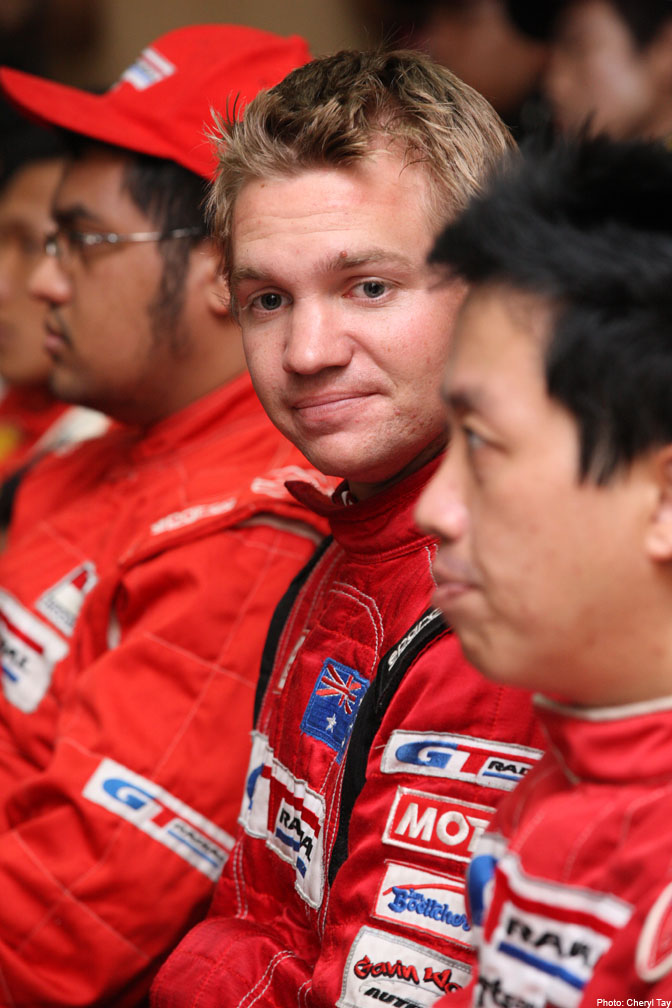 That hurt his chances of clinching Rookie of the Year, which went to Josh Boettcher of Australia. Just 2.5 points separated the two in the overall standings. Boettcher used a different car for each of the three rounds, needing to adjust his driving style to suit.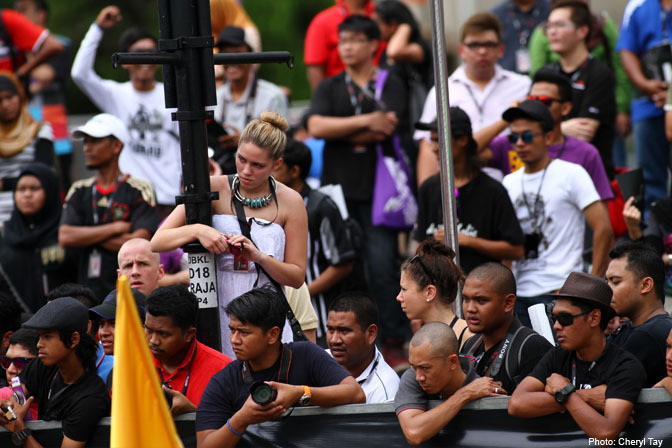 The spectators at Dataran Merdeka were vocal; booing and jeering when their local drifters were knocked out and cheering at the top of their lungs when idols Saito and Orido went blazing across.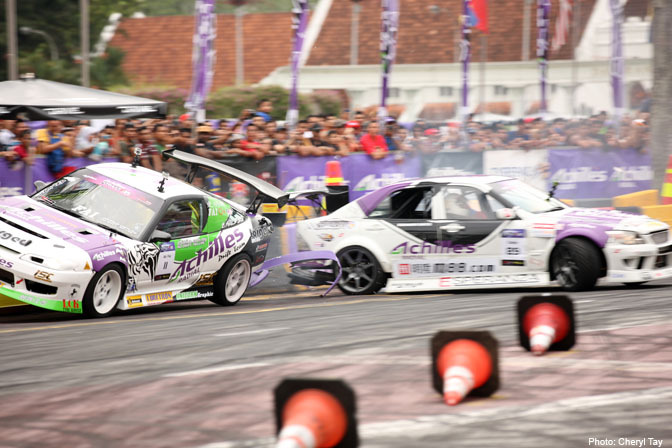 Hopes were high for the 13 Malaysian drifters to do well at home, but it was déjà vu for highest Malaysian qualifier Ser Ming (Ah Fai). Having qualified 8th he hit the wall during his Top 8 battle against Saito.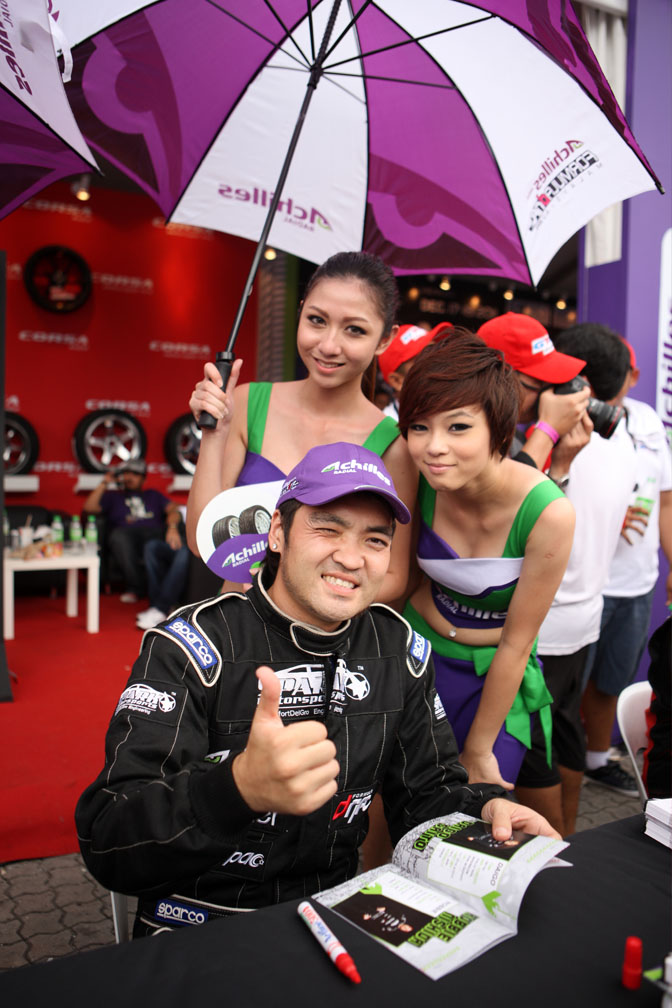 Robbie Nishida, a friend of Saito's, clearly struggled with the car and was taken out in the Top 32. Despite the loss, he remained upbeat.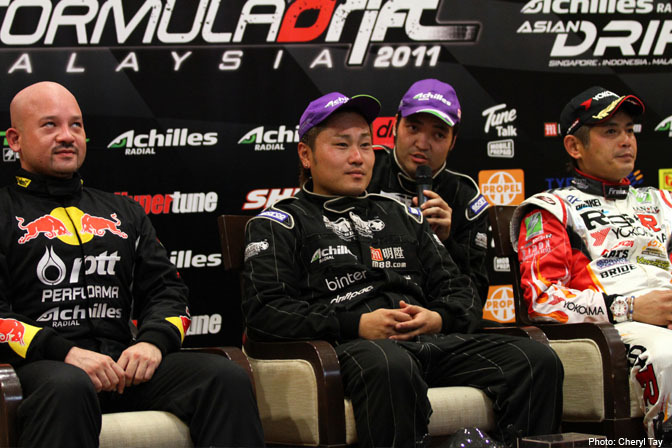 Out of the car he also acted as the interpreter for Saito and Orido.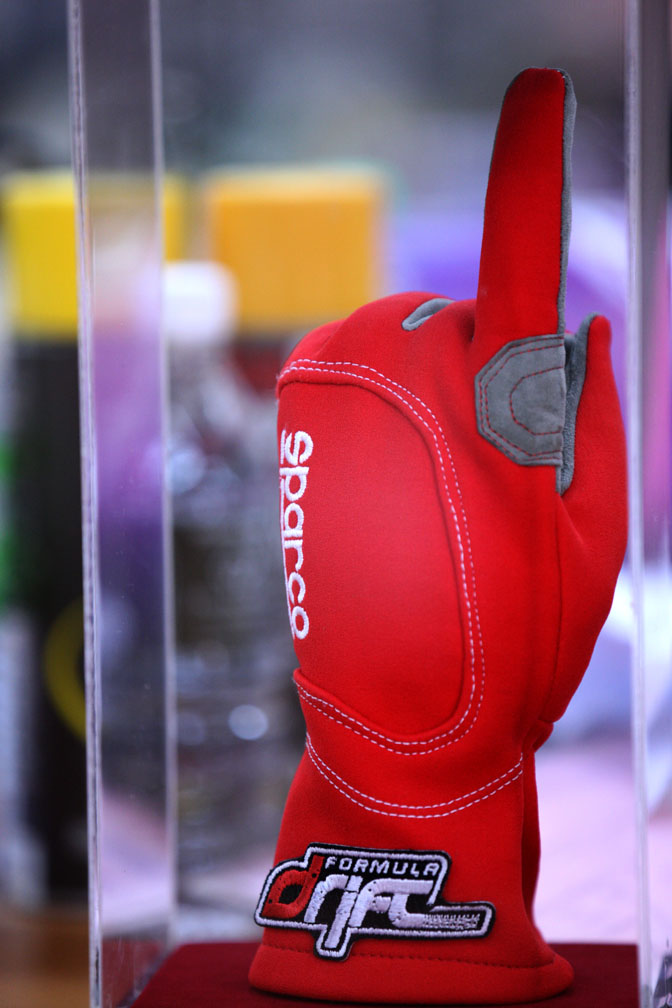 Saito made a clean sweep of the FD Asia 2011 season to take the overall title; something he was determined to secure having narrowly lost the 2011 D1GP championship.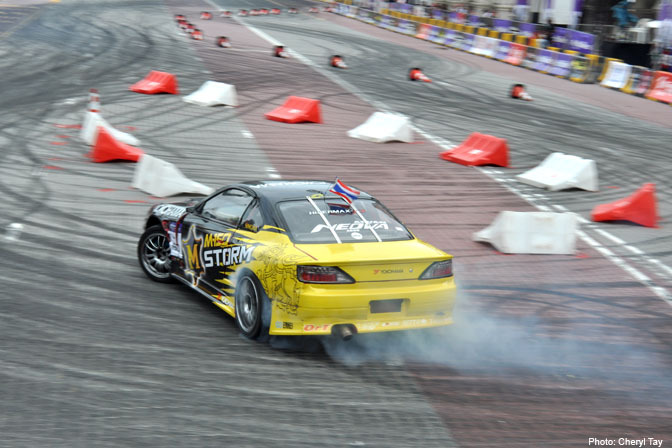 Saranon Pornpatanarak of the M150 Overdrive Team – who competed in Vegas and Irwindale this year – was knocked out in the Top 32, however he was still able to finish second overall in the season. Somchai Aroonrung (Ju) of Red Bull Drift Team Thailand was third.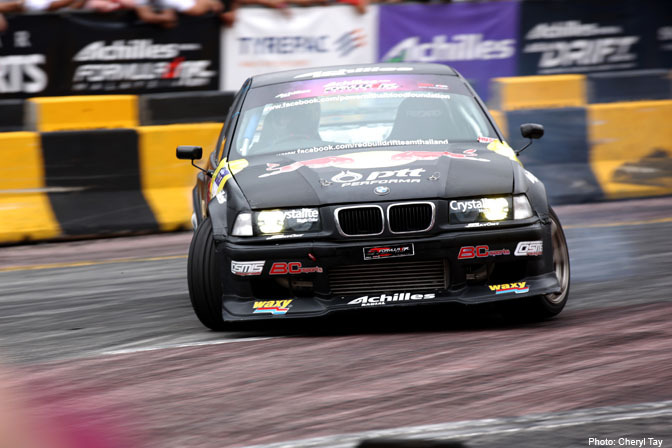 Ju was also given Best Drift Style.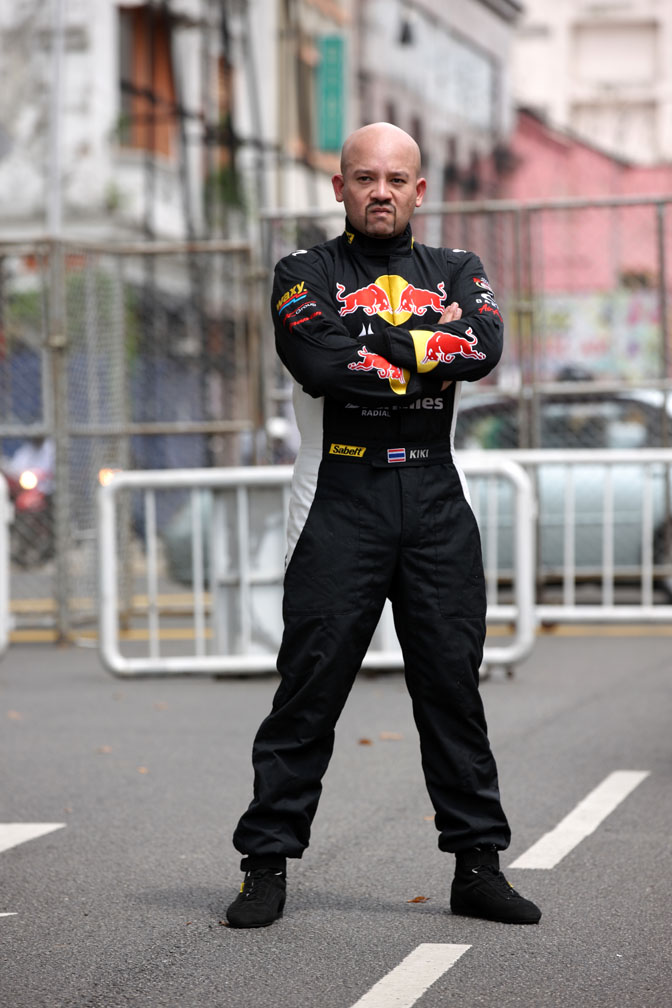 Next year's FD season in North America will see more drivers from Asia. Saito has already confirmed his participation, Saranon will be returning for a full season and Kiki has announced that three of his six drivers will compete in some of the rounds.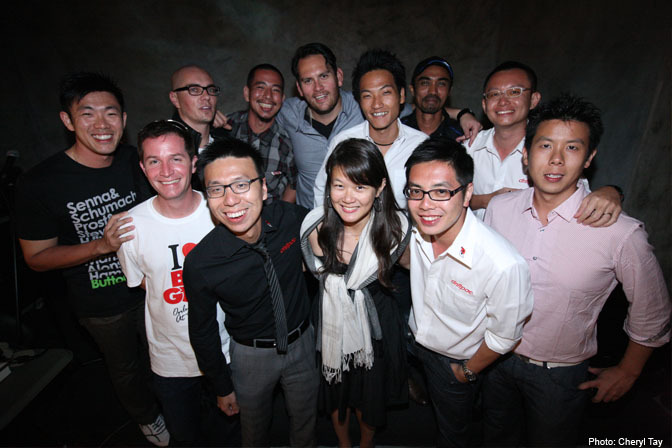 And finally here's a photo of me with the Formula Drift and Driftpac teams, who have worked hard to bring you this series.
- Text and photos by Cheryl Tay