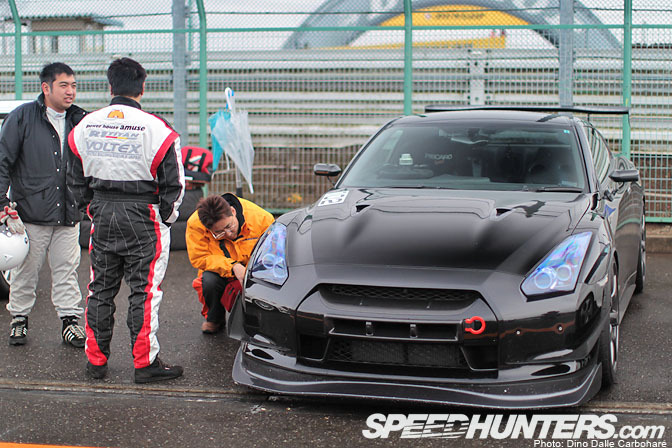 Before I get to some action from the Super Battle that was held a few weeks back in Tsukuba let's take a look at the cars that showed up to the event. There has been a noticeable drop in full-on Open Class vehicles over the last few years, tuning shops preferring to concentrate on street cars to keep a more tangible link to customers and their cars.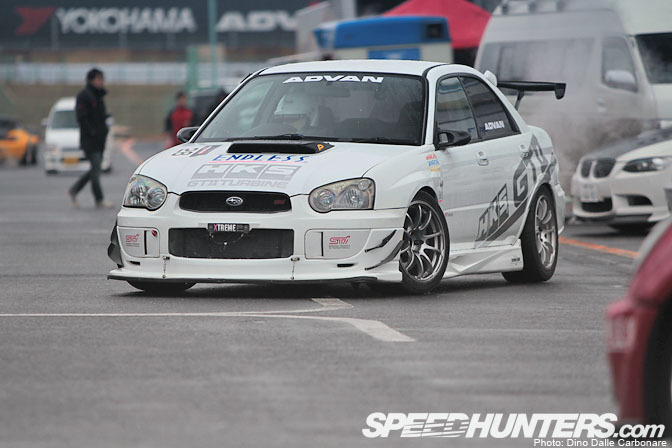 Shops like Car Station Marché who showed up with their GDB demo car running an HKS GTII turbocharger upgrade. Despite the not so perfect surface condition it recorded a best lap of 1'01"648 on Neova tires.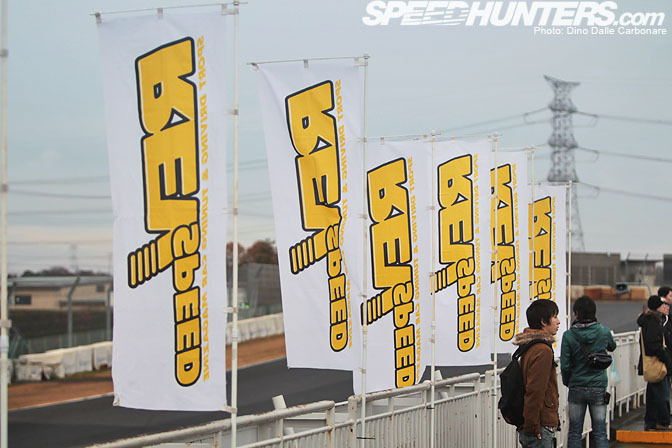 Time attack events like this in Japan don't attract massive crowds, it's usually people in the industry or the most die hard fans and supporters of a tuning shop or driver that show up.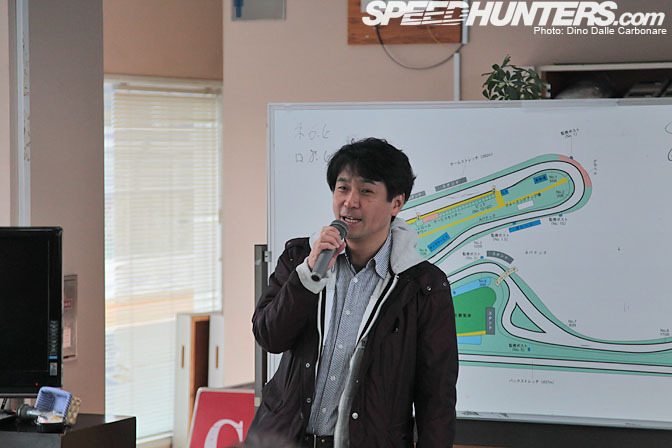 Before the day kicked off, Tsukamoto-san the editor of Rev Speed, organized a driver's meeting where a plan was laid out for the day. Seeing the dismal weather in the morning the sessions were moved around in order to give a chance to the track to dry up as much as possible before any time attack attempts were made.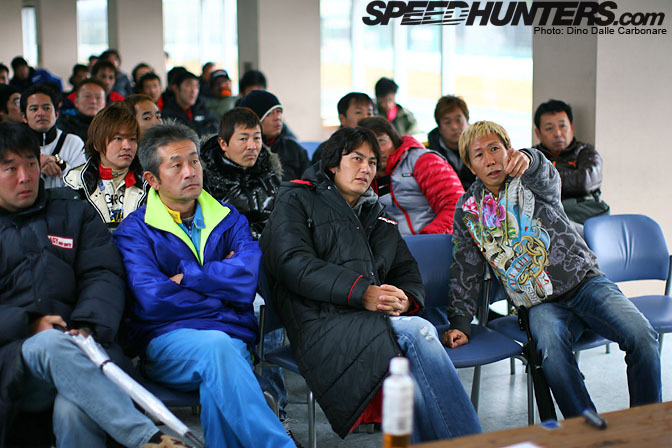 As usual the best drivers in the country are hired by tuning shops to extract the best possible times from their cars. Here is Nob Taniguchi and Tarzan Yamada discussing the proposed session timing.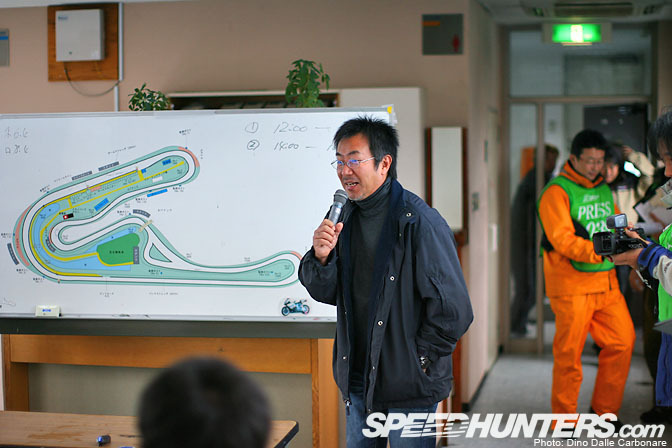 Ooi Takashi, a pro driver and instructor, is also part of Rev Speed writing technical driving stories and parts reviews for the publication. He told everyone to be careful out there as it was going to be very slippery for most of the morning if the weather forecast was correct.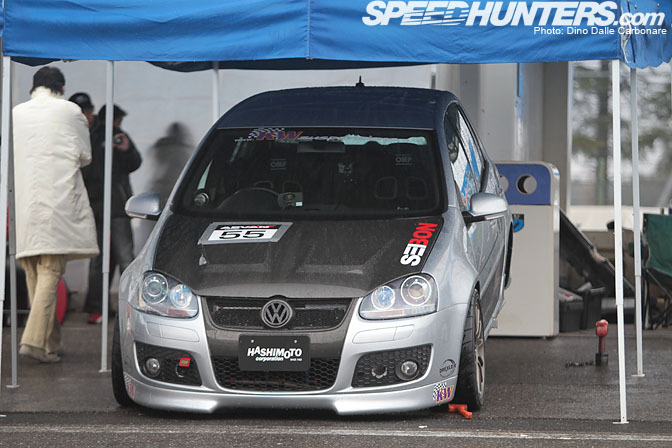 Every time I see a tuned import in Japan I always think to myself that the Japanese are true masters of setting up a car properly, much like this Hashimoto Golf 5. Stance and optimal wheel fitment is all that's needed to get a car to look its best, along with a few carbon fiber aero parts maybe.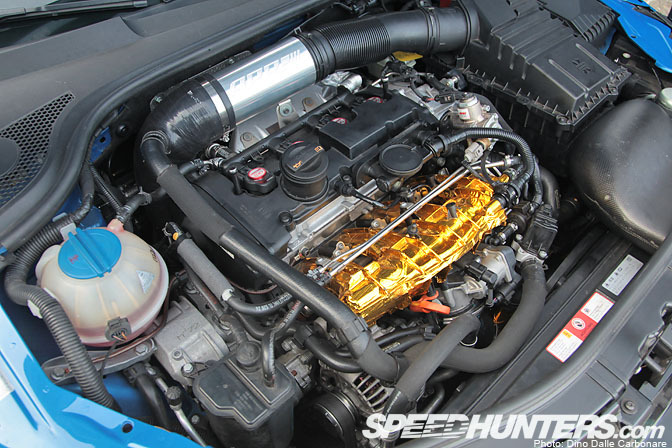 Under the hood VW's 2L has been breathed upon, with obvious performance gains that allowed the car to record a fastest lap of 1'06"077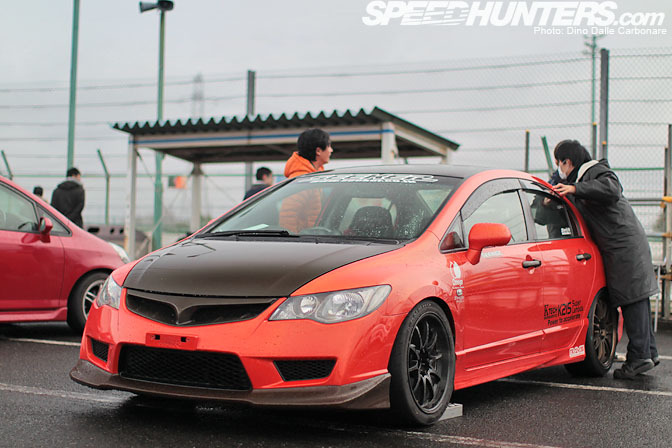 The Seeker FD2 managed a respectable 1'03"912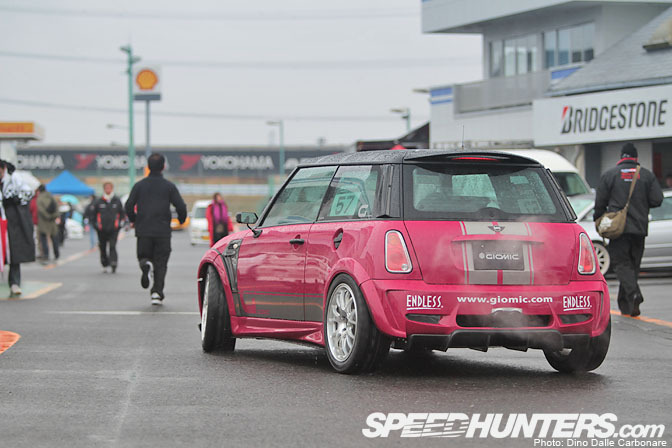 The very bright Cooper S from Mini Garden lapped Tsukuba in 1'04"512 running on Neova AD08 tires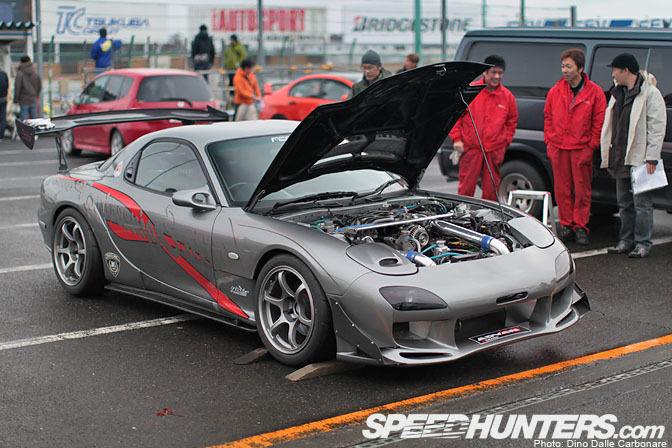 Fujita Engineering have been working on a new set up and update package for their old street class FD3S.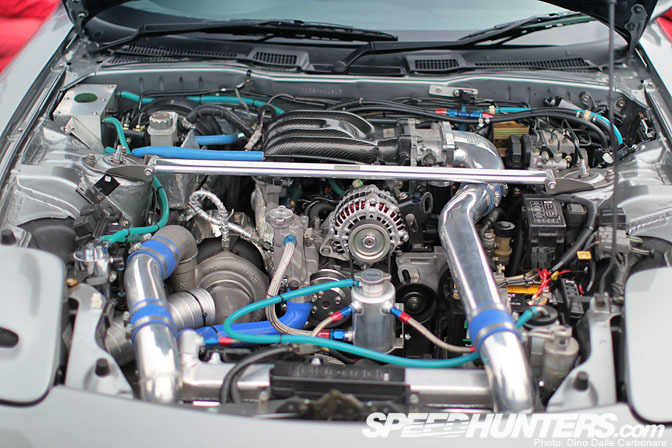 Under the hood is a rebuilt 13B running a single turbo conversion. The car was running on grippy semi slick Advans which allowed it to post a 58"051, a blisteringly quick time and so close to the 57s!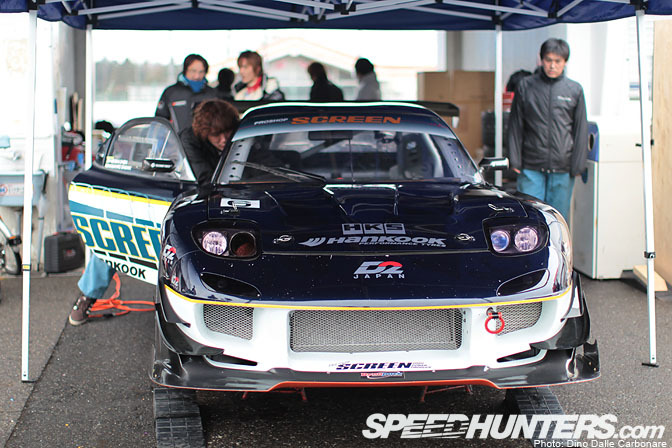 Pro Shop Screen came down all the way from Sendai to enter their FD3S in the event. Just like at Sendai Hiland a few months ago for the Roadster & Rotary Meeting the car was performing beautifully. Best lap on the day for them was a 56"419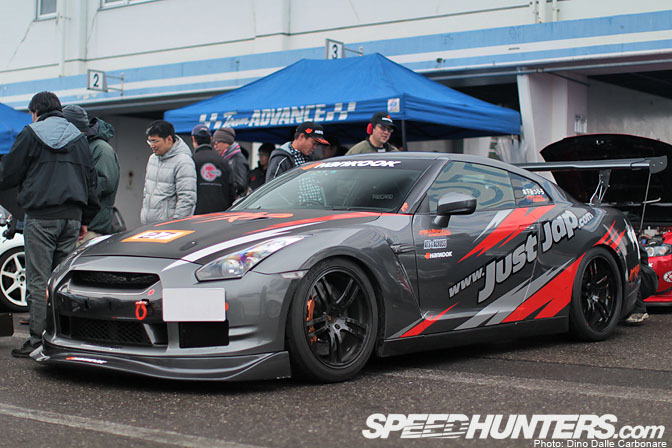 Some of you asked to see more of the new ATTKD R35. Well here it is in all its beauty.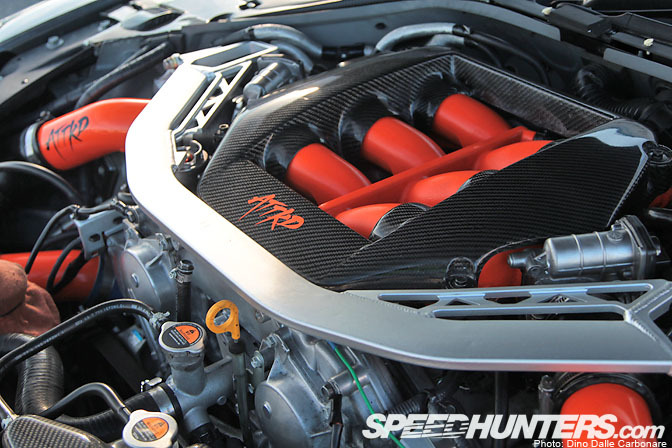 Thanks to some upgrades here and there the big GT-R posted a 58"655 which makes it one of the fastest R35s in Japan. Loving the strut brace that wraps around the carbon engine cover!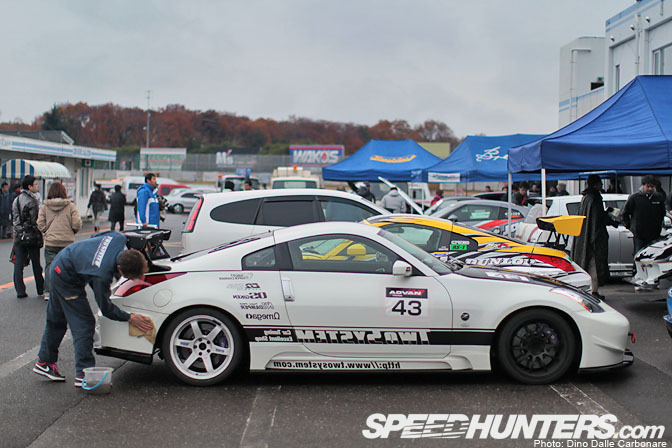 This Z33 from Two System was blisteringly quick with a 1'02"153 thanks to an HKS supercharger kit adding a little boost for good measure.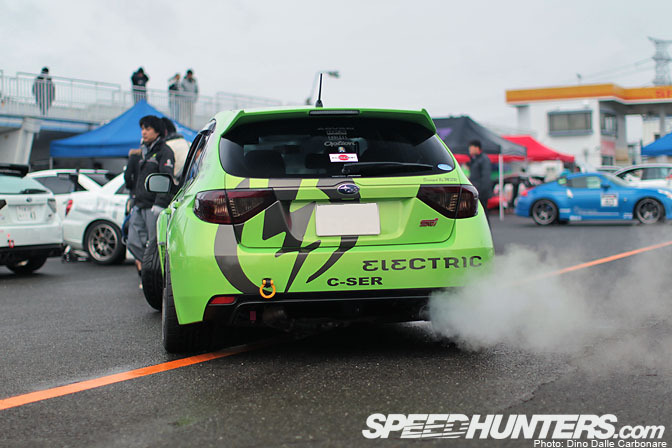 Okachan from Yashio Factory was in grip mode for the day, on board his C-Ser GRB. Best time for him was a 1'01"925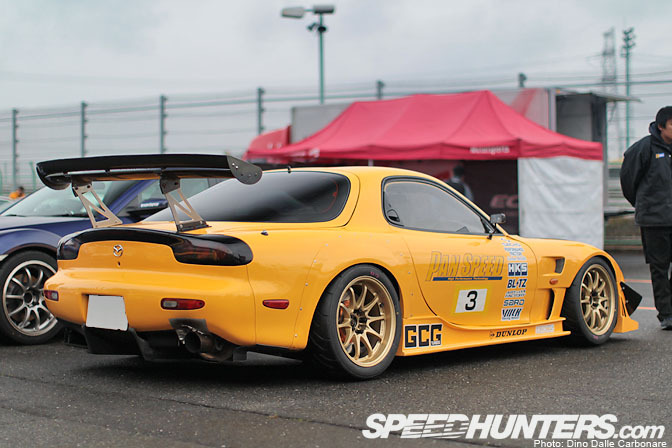 It's hard to believe the Pan Speed "Street King" is still street registered. With around 500 HP and a Hewland sequential to rifle through the gears this car was entered in the Open Class…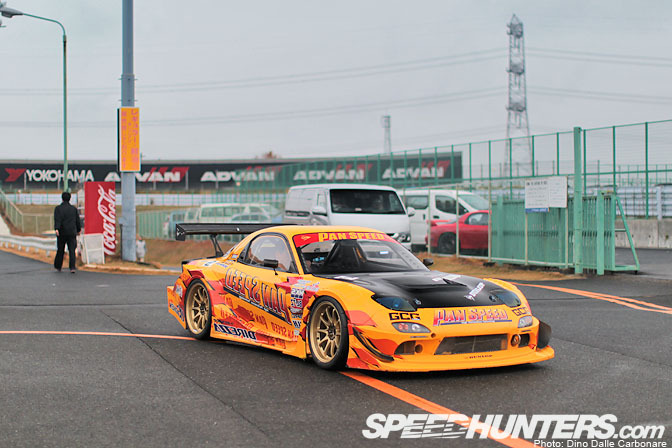 …along with the T/A2010 main widebody demo car we all know and love. With Taku Bamba behind the wheel, the Street King managed a 59"219 while Kouta Sasaki wrestled a 56"197 from his Time Attack monster.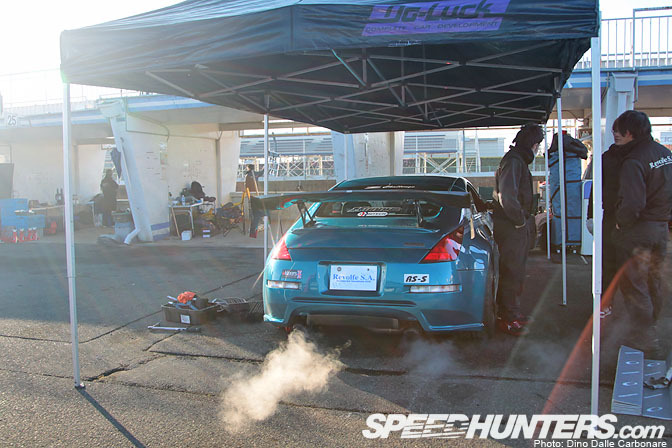 Surprise of the day was an all new demo car from the guys at Revolfe.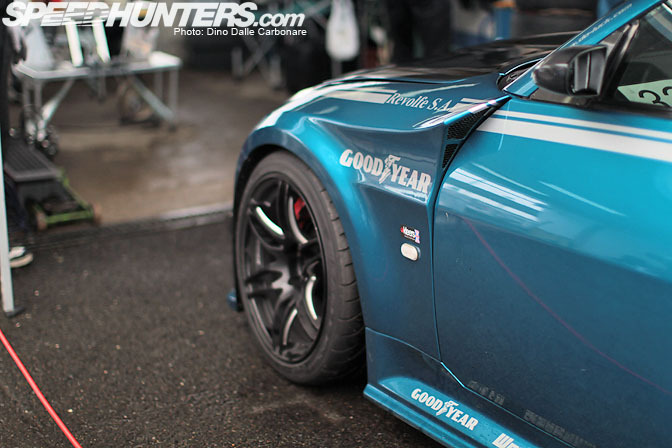 This Z33 wears some very unique Do-Luck exterior upgrades…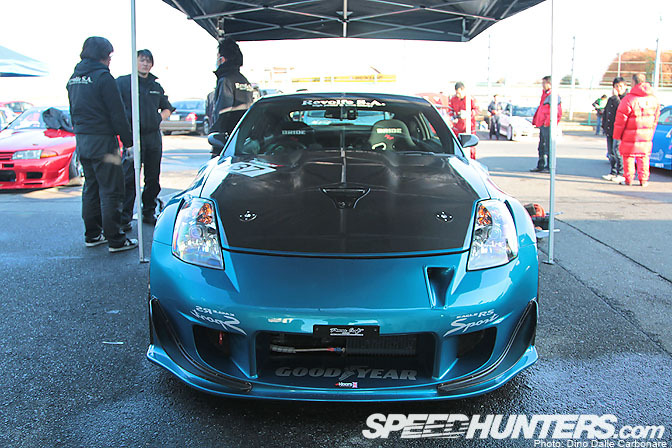 …and a fully built VQ under the hood. D1 drifter Kunnyz was doing the driving and he managed a best lap of 1'04"823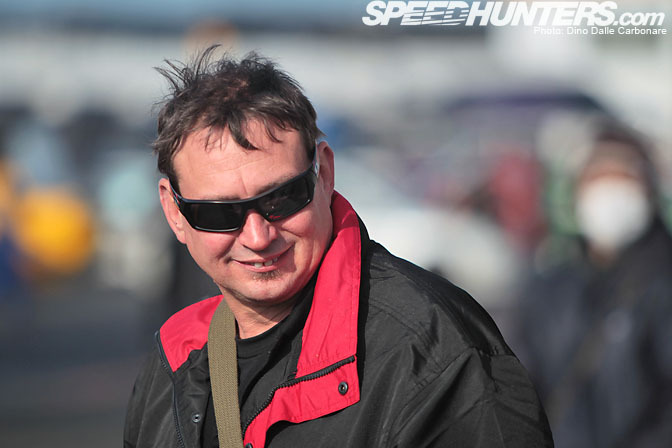 Ian Baker from Superlap Australia always flies over to Japan to check out the event, even if it means he has to leave the Australian summer behind for a few days and put up with freezing temperatures. Ian was busy inviting tuning shops over for the 2012 WTAC event which will be happening on the 10th & 11th of August. Ian was very happy as he had just heard that Amemiya-san from RE Amemiya confirmed his entry for the event with this year's TAS demo car the Hurricane FD.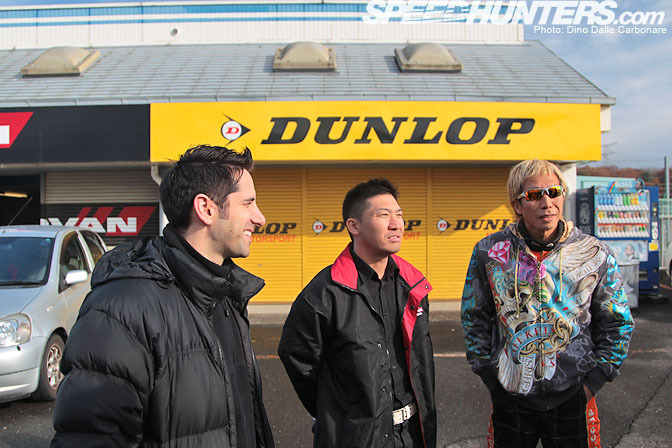 I always seem to bump into pro aerodynamicist Andrew Brilliant at these kind of events.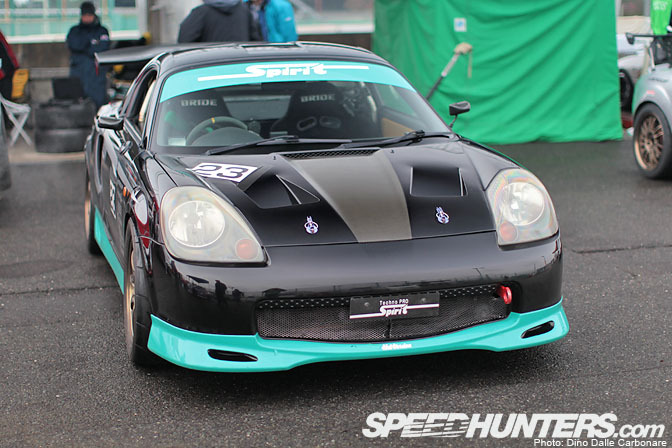 AE86 specialist Techno Pro Spirits entered its ZZW30 in the S-tire Street Class where it managed a best lap of 1'04"702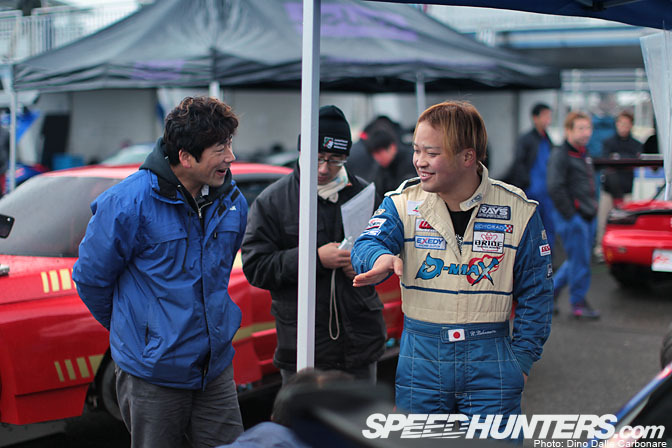 D1 driver Nakamura using the international hand gesture for "drift"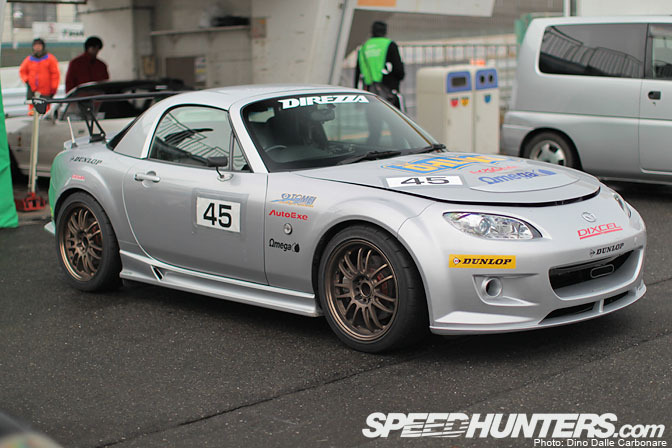 The Nogami Project NC is quite a unique little Roadster. Under the hood it runs the 2.5L bottom end from the Atenza and a supercharger to help things out. Best lap was a 1'05"602.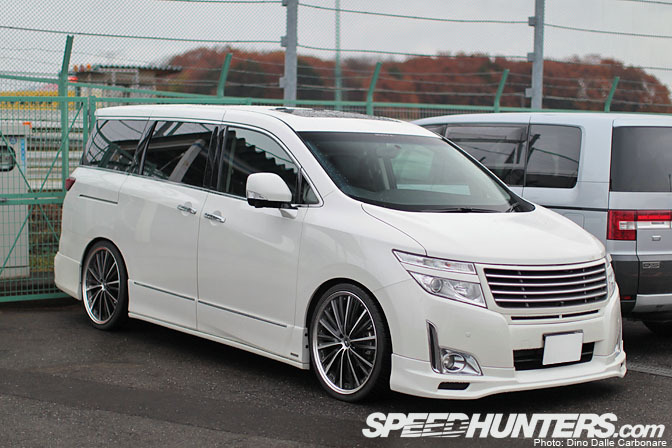 This is Taniguchi's new ride, an all new Nissan Elgrand running massive 22-inch Weds Kränze wheels.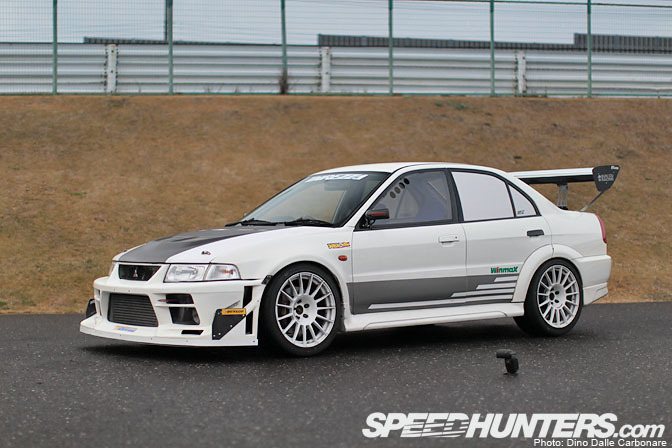 The Lancer Evo 6 remains the last of the best. This particular car has been tuned by Sato-san at Unlimited Works.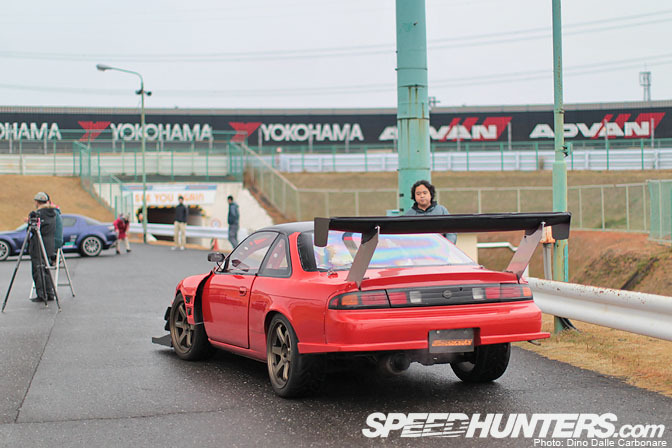 During the day each car that is entered in the event needs to head to little paddock on the inside of turn 1 to get its picture taken by the Rev Speed snappers.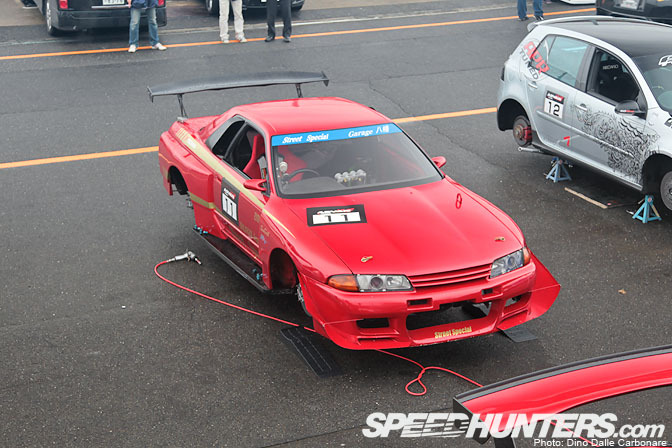 The Garage Yawata R32, a savage beast which develops 800 HP or close to 1000 HP with nitrous oxide. Tarzan Yamada was hired to extract a fast lap from it and even with tons of wheel spin he managed a 57"629.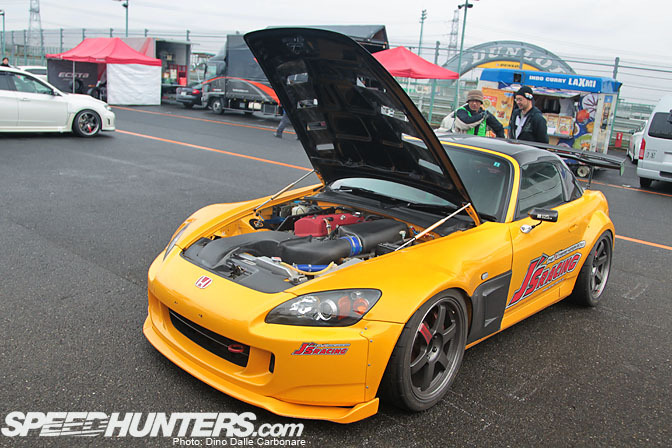 This all new J's Racing AP1 looked quite the handful out on track…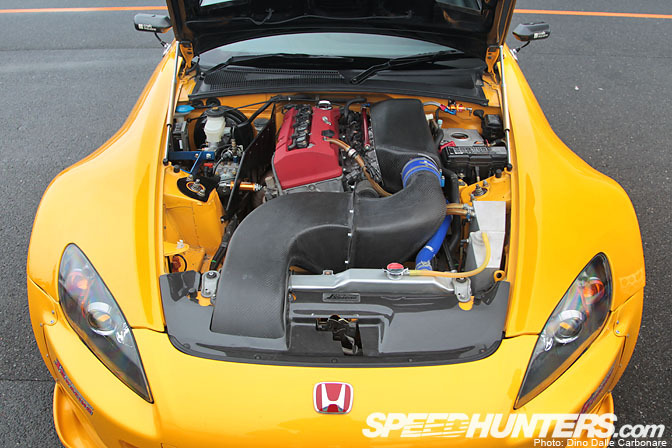 …but despite that got a 1'03"137. Take a look at that carbon fiber ram air set up!
For the final part we will take a look at some on track action along with a few more lap times from the main cars of the day. Stay tuned for more.
Tsukuba Super Battle 2011 coverage on Speedhunters
-Dino Dalle Carbonare