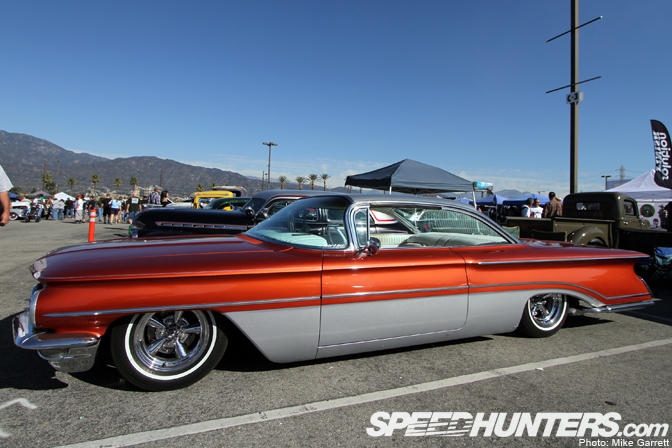 Who says that December is slow? Between preparing the Speedhunters Awards nominees and going through our photos of the year, I actually find this to be one of the busiest times of the year. In addition to that, I have more to show from the Mooneyes X-Mas Party at Irwindale.
Here's the third of my four part look at the event.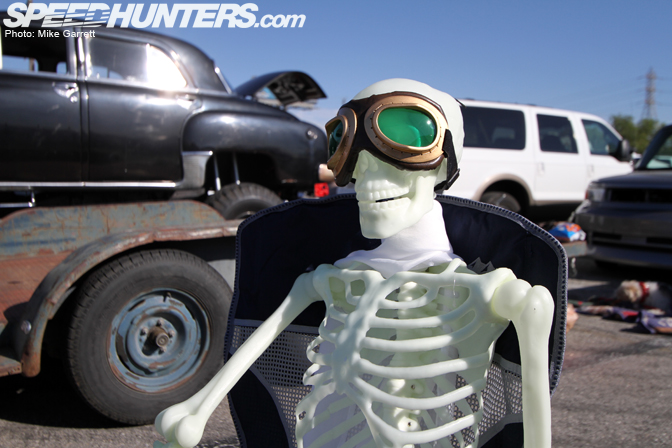 It's always a festive mood at the X-Mas Party. This fellow was really getting into it.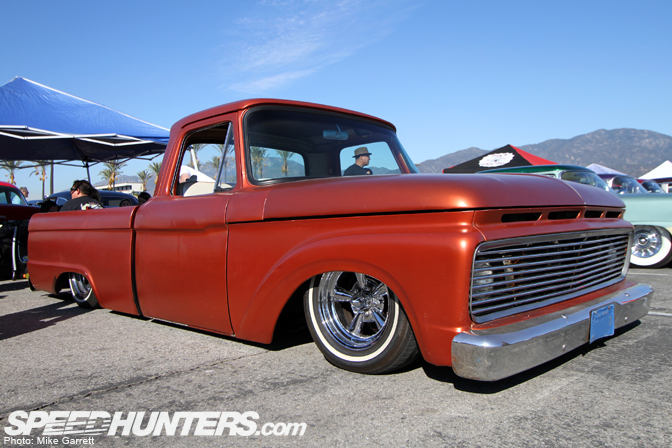 Absolutley in love this slammed and shaved Ford pickup. Great to see this body style get some love.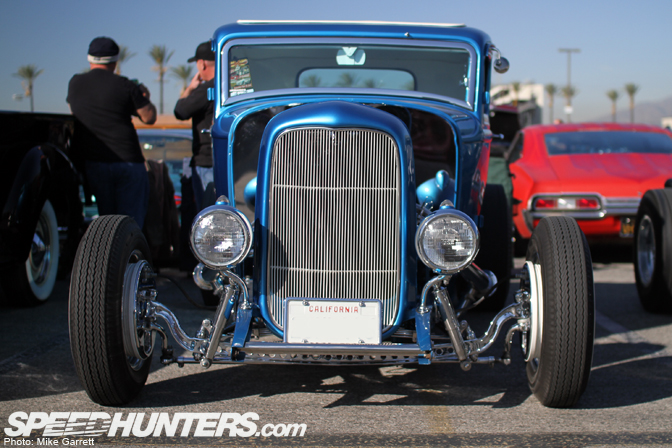 This '32 Ford Coupe from Leonardo's Authentic Hot Rods was another one of my favorites of the day.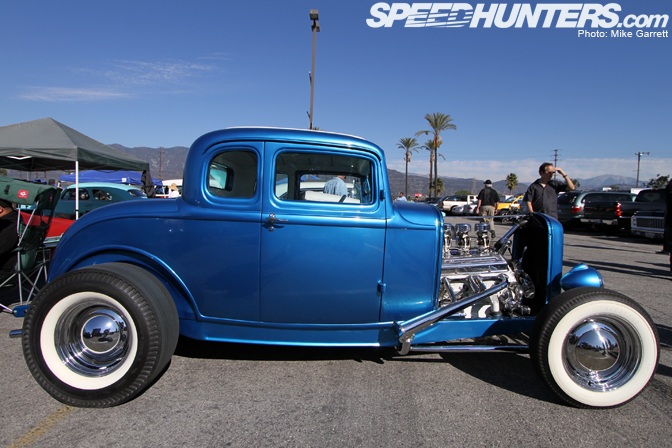 Everything on it was done right.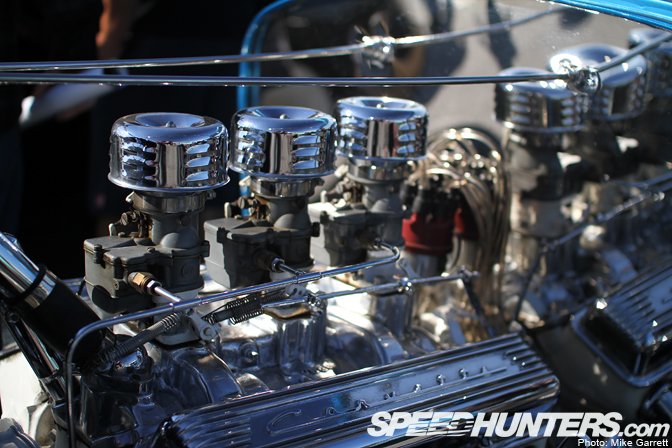 The small block in the engine bay looked just right with finned Corvette valve covers and a period intake setup.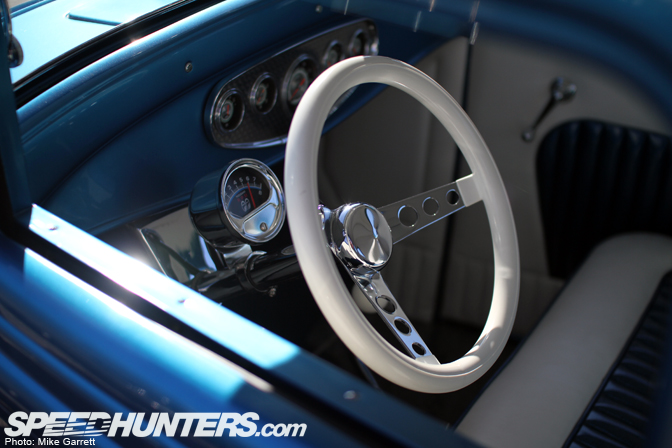 The interior was bare bones, as a proper Hot Rod cockpit should be. The Moon tach on the steering column is a nice touch.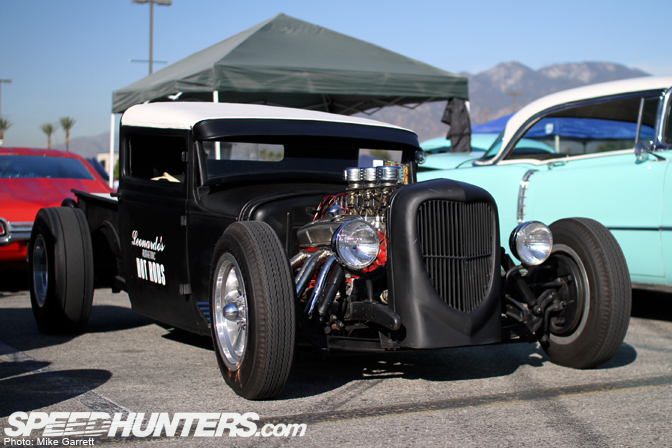 Also builty by Leonardo's was this low-slung pickup.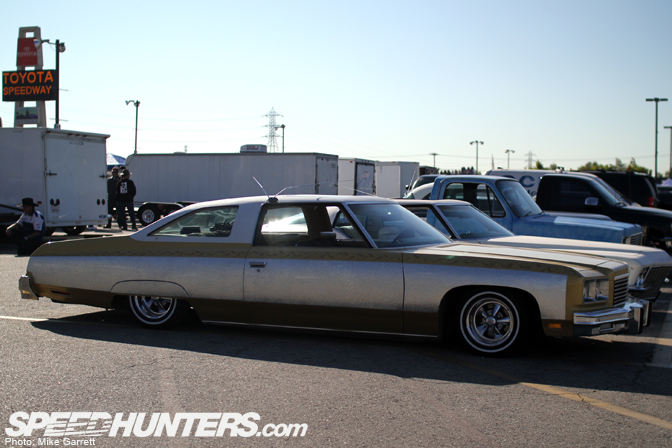 Here's a good example of 1970s era lowrider with lots of metal flake, big antennas, and Cragars.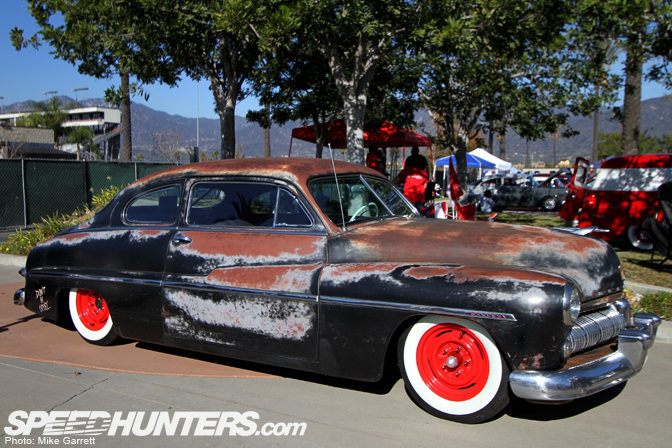 A nice contrast of glossy red wheels and a weathered body on this Merc.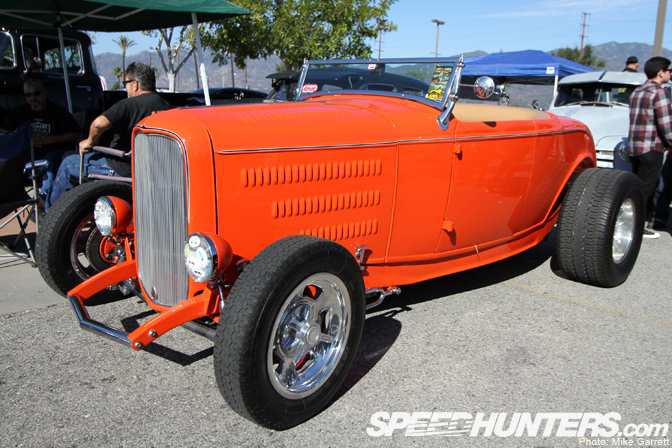 A Roadster done in a more modern style with disc brakes and big rollers out back. I can dig it.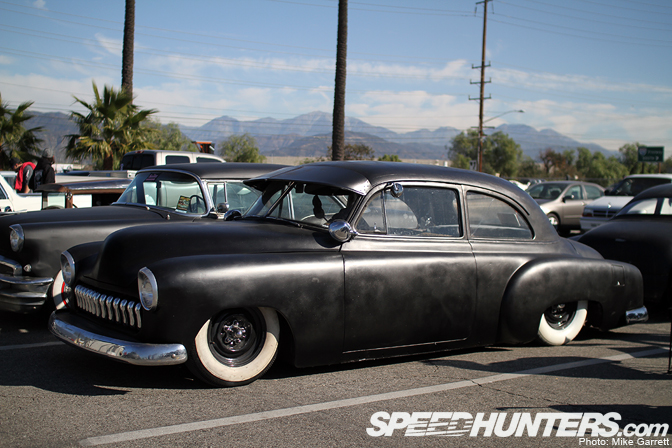 Another one of those Chevys that looks like it comes from the wrong side of the tracks.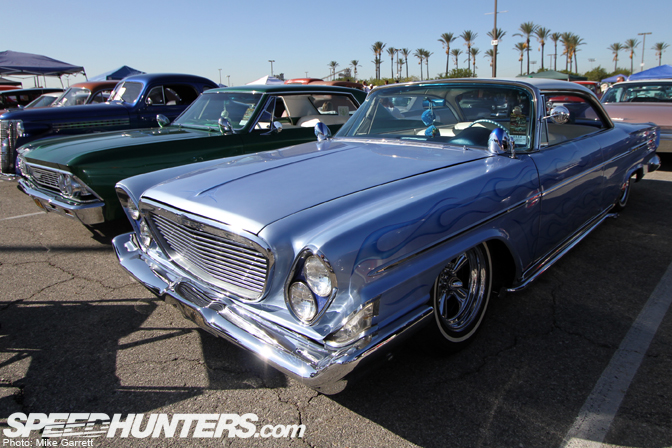 This flamed and sidepiped Chrysler is regular at SoCal events. Perfect cruiser.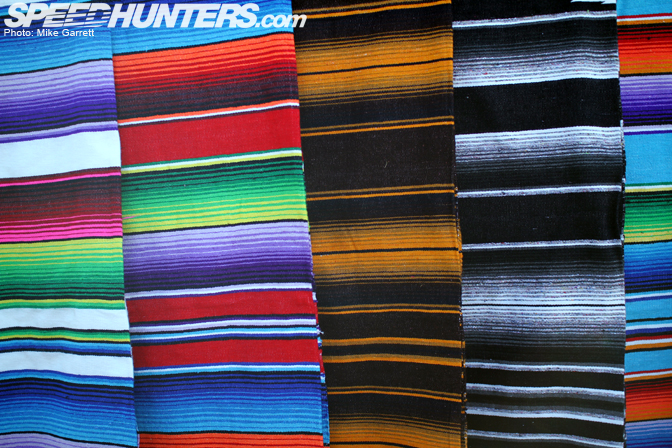 A rainbow of Mexican blankets…I mean interior kits.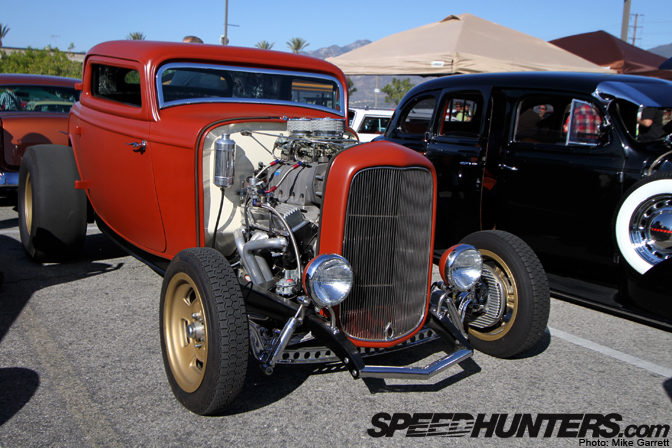 The giant blower and those slicks tell me this is no showpiece.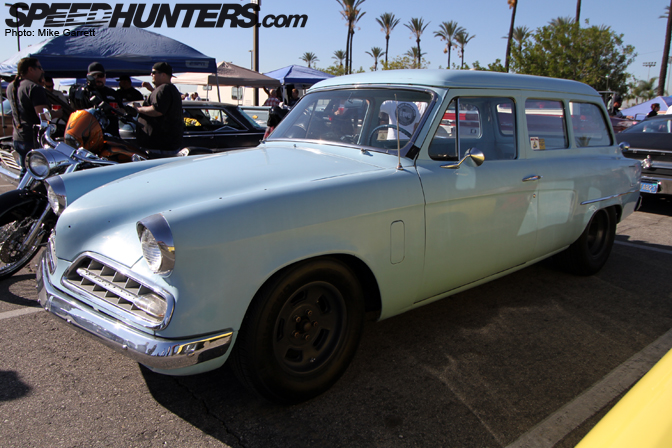 I always enjoy finding the non-mainstream cars like this Studebaker Wagon.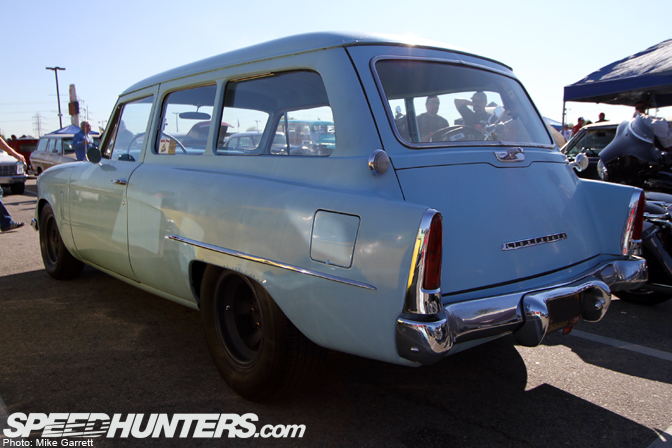 I have no idea what was under the hood, but it was sporting a cool set of vintage mags with big rubber in the rear.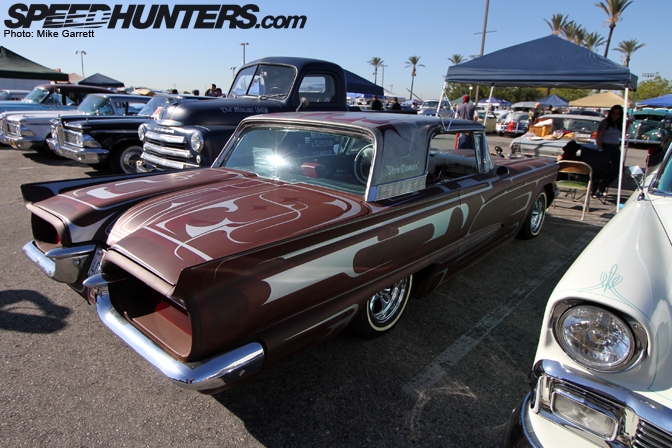 Here's another view of the "Slow Dancer" Thunderbird I posted the other day.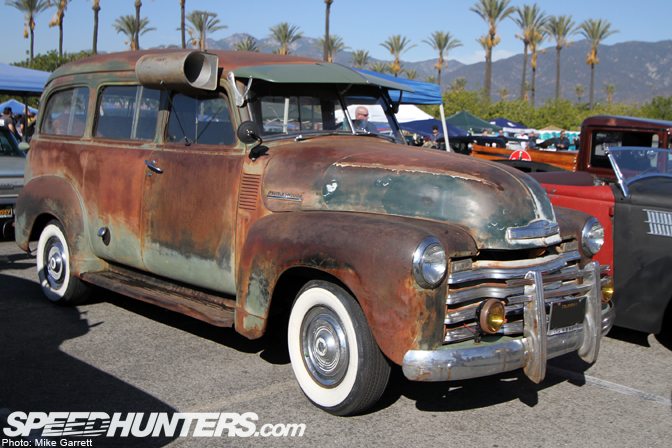 The good old Chevy Suburban was around long before the SUV craze of the '90s. In fact, it's the longest-lived nameplate going right now, with origins going back to 1935.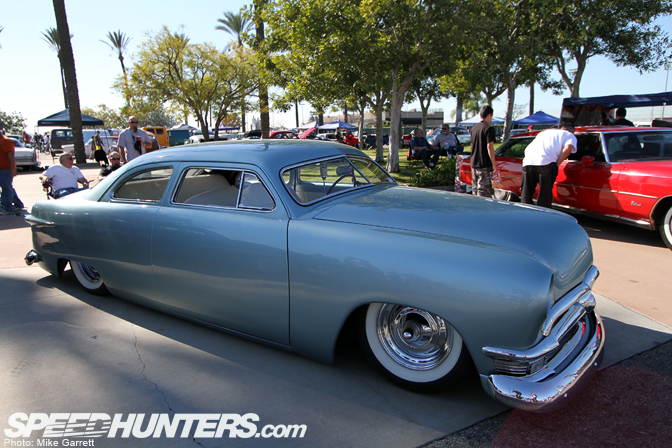 Fresh looking Shoebox!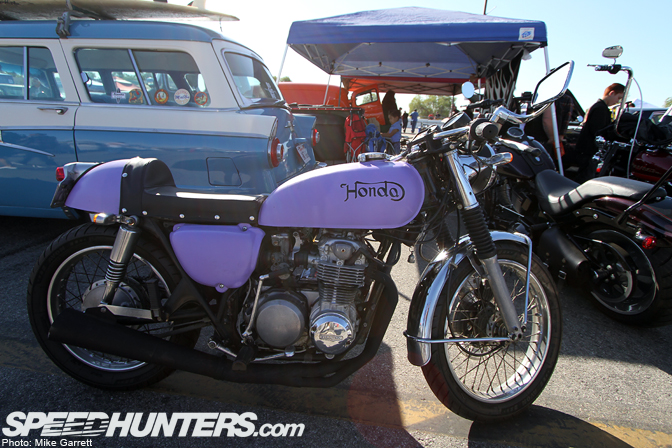 Love the Norton-style lettering on this Honda cafe bike.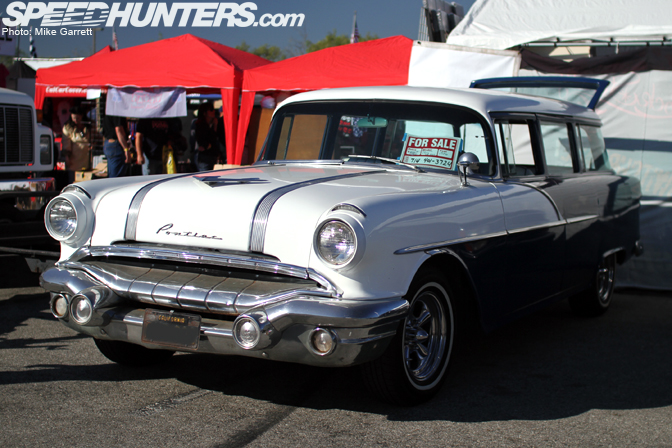 This Pontiac wagon was for sale if anyone's interested.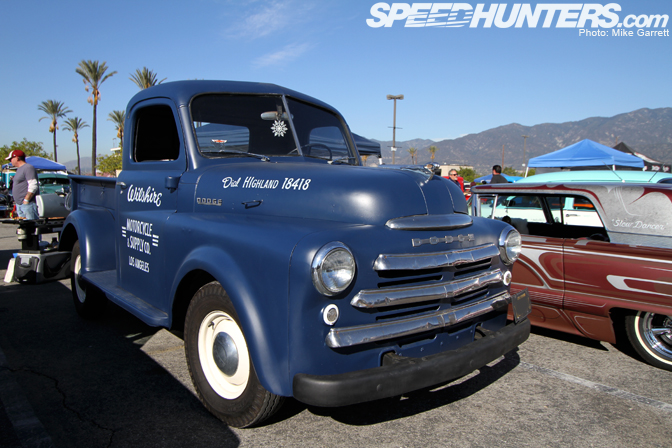 Who doesn't love an old shop truck?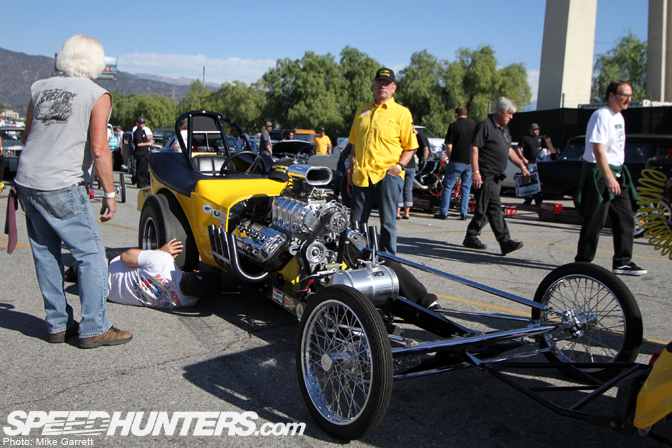 A little last minute work before this blown Hemi lays waste to the eighth mile.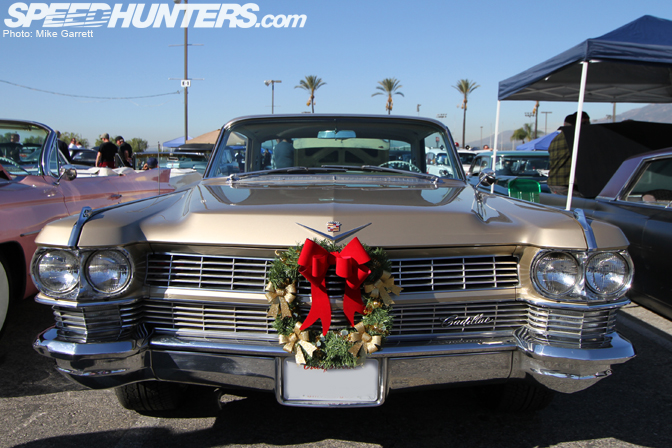 That will do it for part three. I'll be back tomorrow to wrap it up!
-Mike Garrett