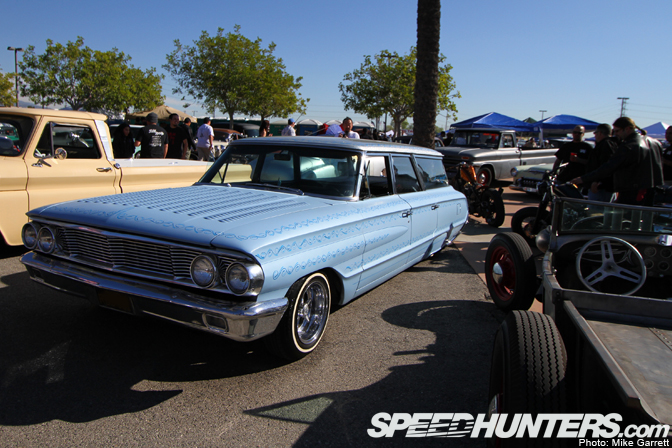 Some people celebrate the holidays with office parties and fruit cake. In California we celebrate by partying all day with a bunch of Hot Rods and customs.
Here's the second part of my look at the 2011 Mooneyes X-Mas Party.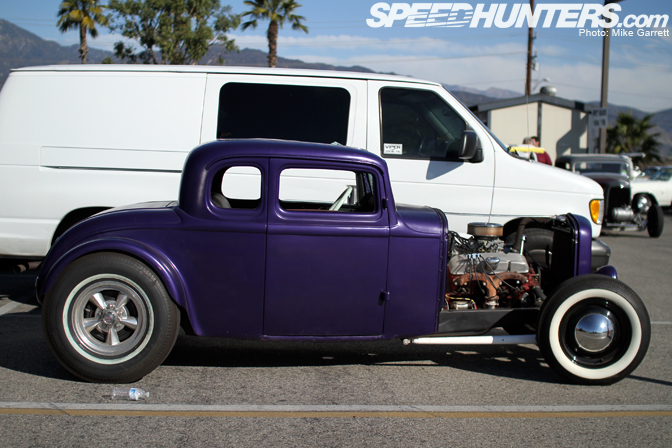 Mis-matched wheels and half rear fenders give this five-window an authentic look.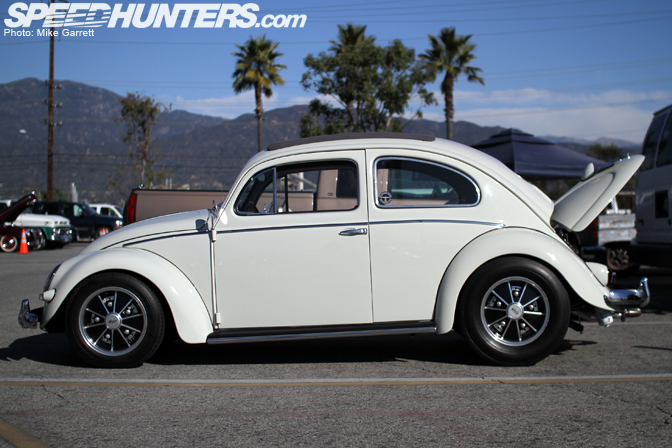 There's always a couple VWs lurking around the Mooneyes shows. This year I spotted this mint Cal Looker ragtop on BRMs.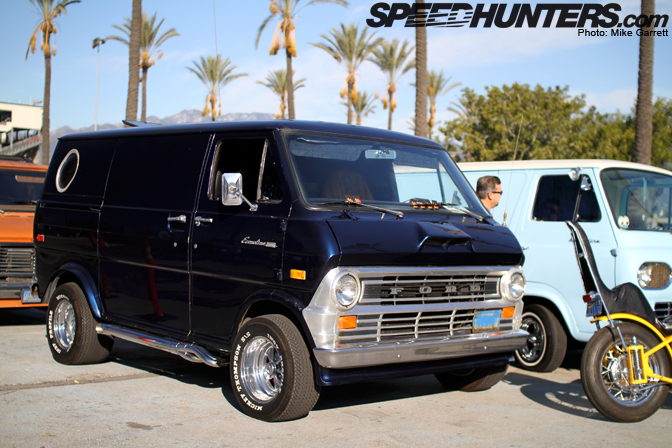 With each show it seems more and more custom vans come out.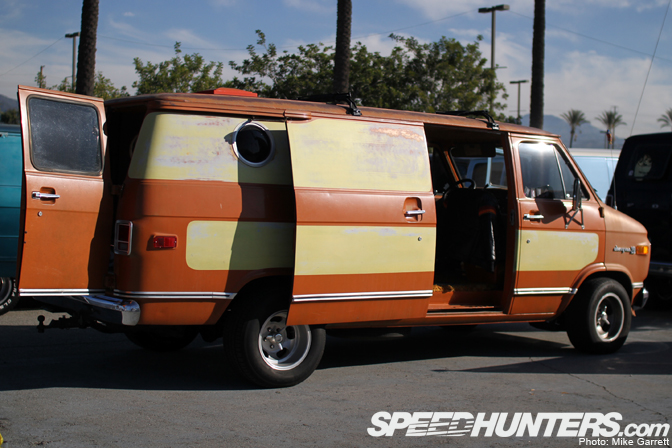 This year the "Vandoleros" club of Los Angeles had their own section full of 1970s awesomeness.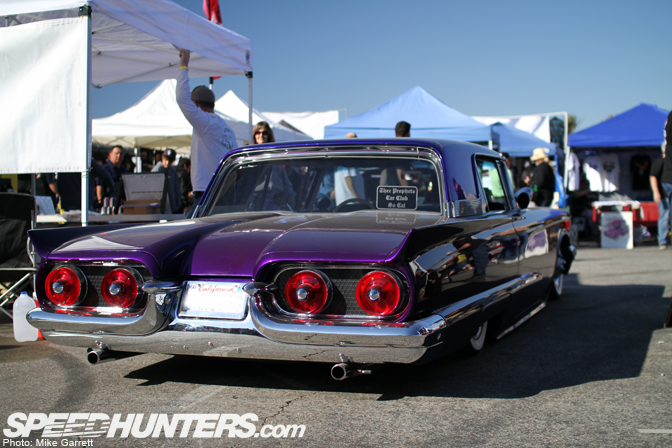 The stylish backside of a second generation Thunderbird representing the Prophets Car Club.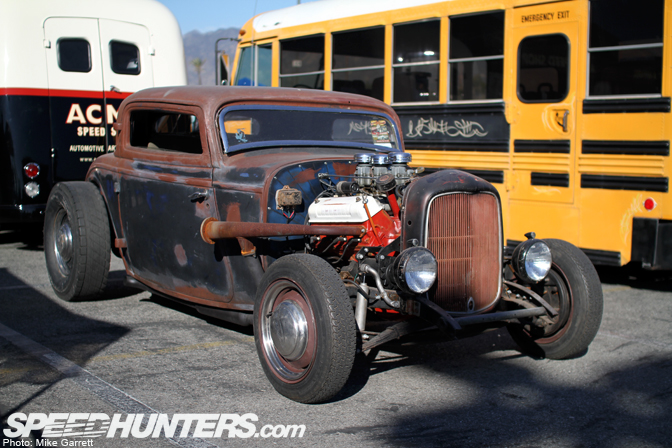 One of the coolest finds of the day was this '32 Ford Coupe that looked like it has just been unearthed after years of storage.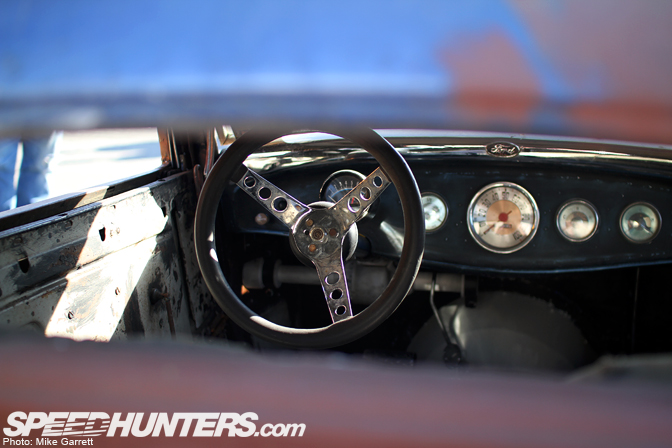 Everything on the car looked original.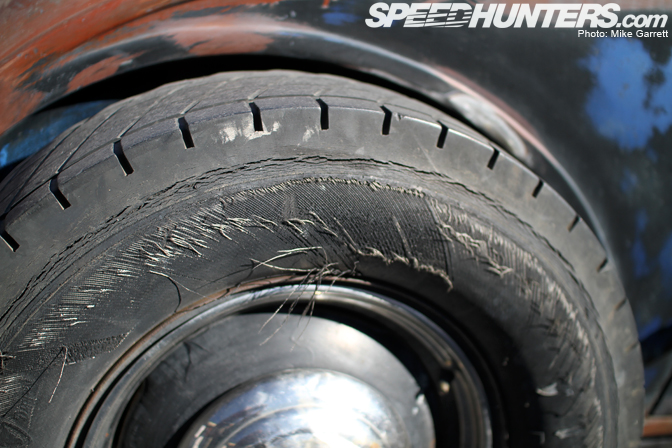 Right down to the tires.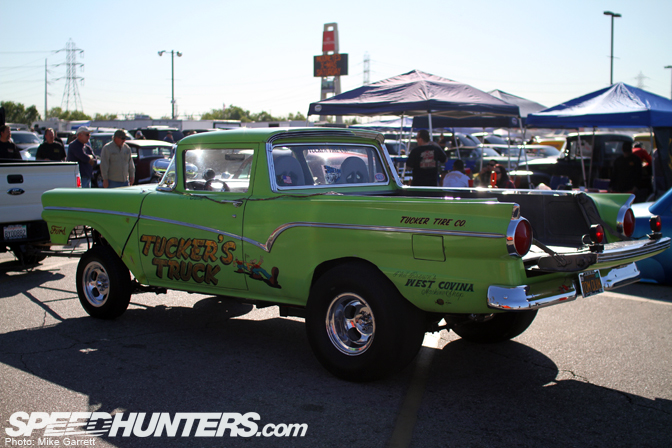 This straight-axle Ranchero was being towed toward the staging lanes. Sweet!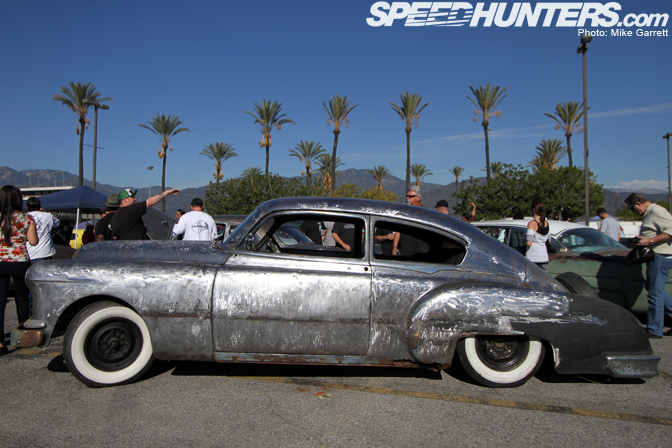 More bare metal shining in the California sun. I never quite know whether this look is intentional or part of a build in progress.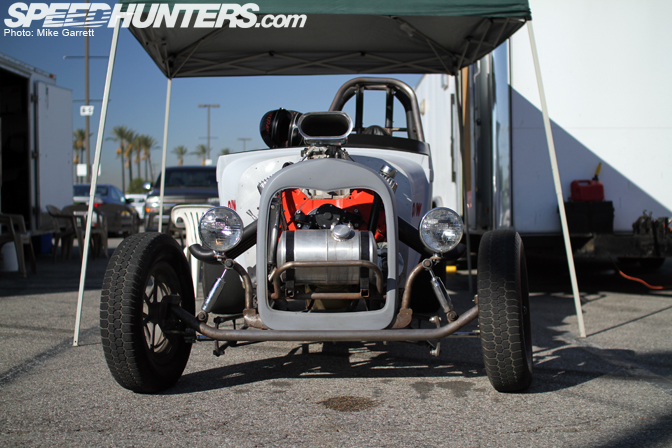 Ah the variety of a Mooneyes show. A stripped down drag machine one moment…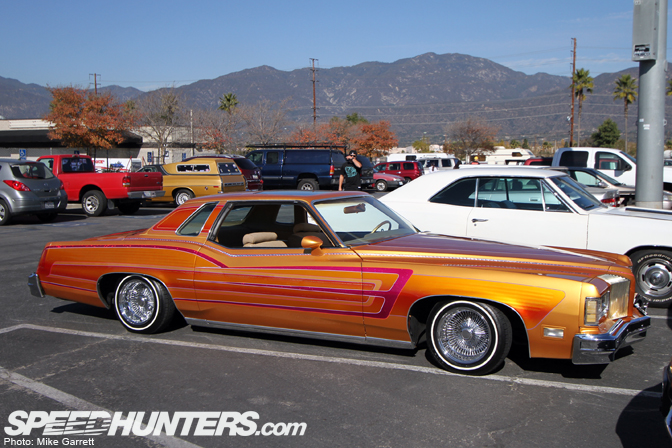 …and a plush lowrider the next.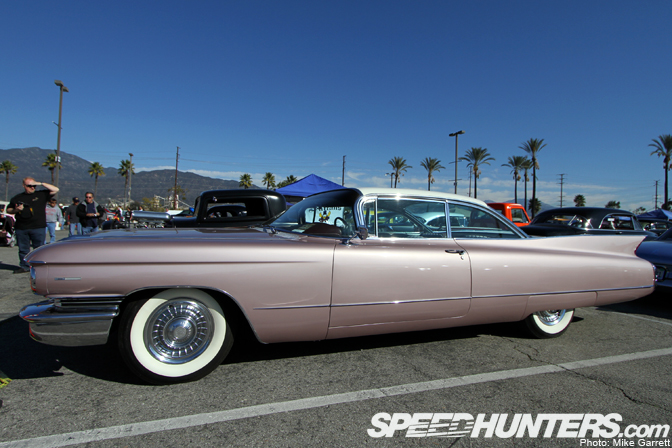 Old Cadillacs are always full of swagger. Even when completely stock.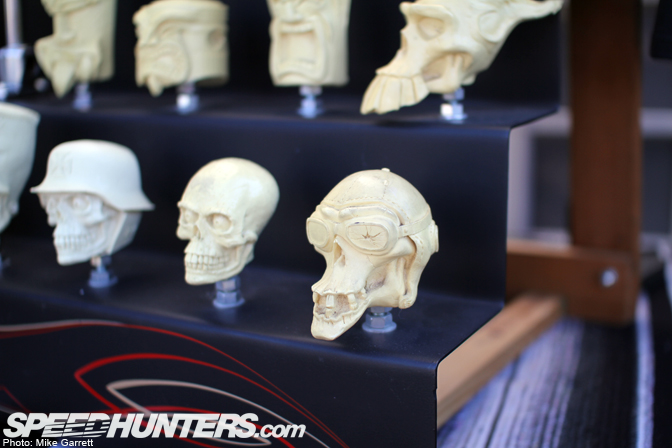 These strange looking dudes are actually custom shift knobs.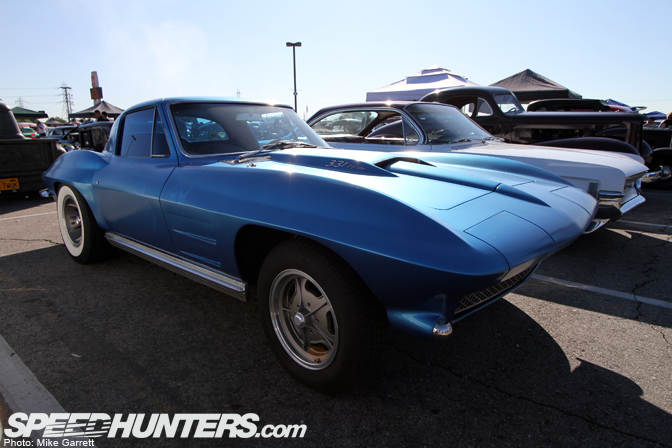 Another one of my favorites of the day was this Corvette.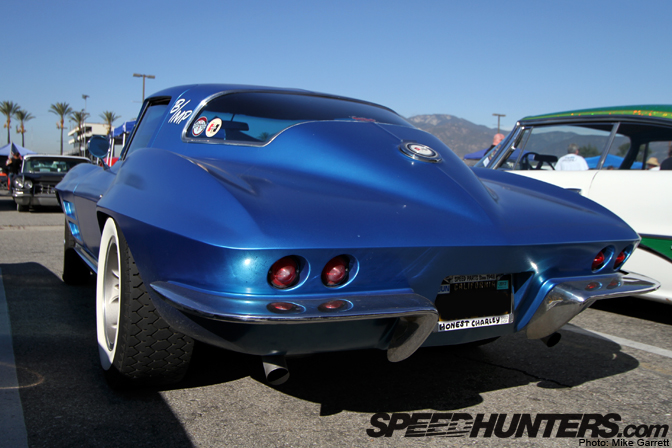 You see a lot of resto 'Vettes around, and quite a few road race cars. It's not too often you see drag-themed versions though.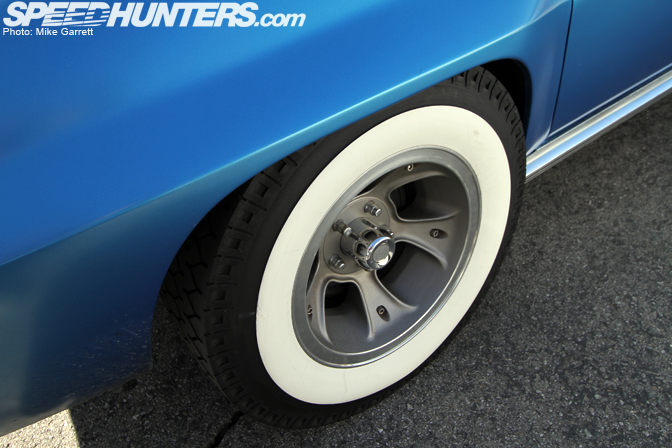 Corvettes were actually quite competitive in stock class drag racing in the '60s, and this car does a fine job capturing that spirit.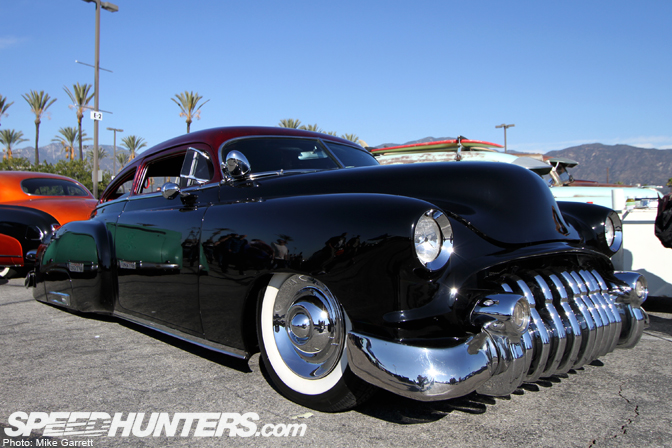 I'm going to be frank here. I don't think I'll ever be cool enough to drive a car like this.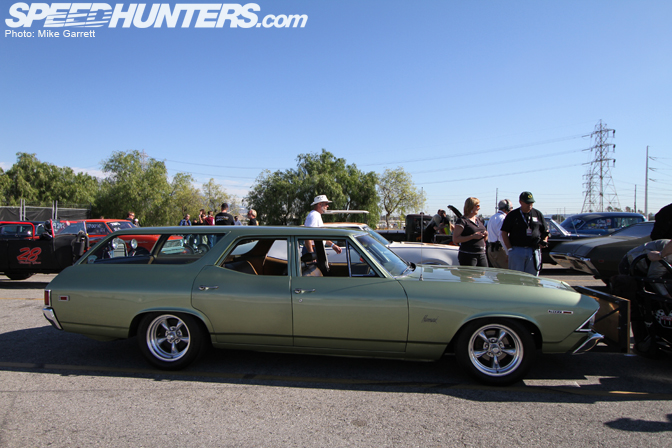 Maybe something like this Chevelle wagon would be more fitting for me?
I never tire of seeing the Moon Ford shop truck.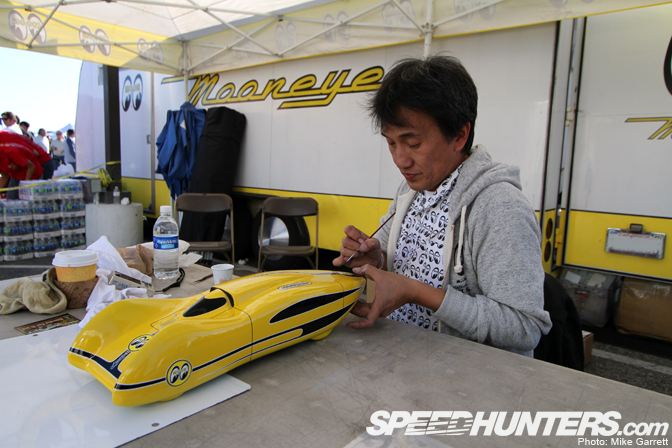 There's Wildman doing his thing on a scale version of a streamliner.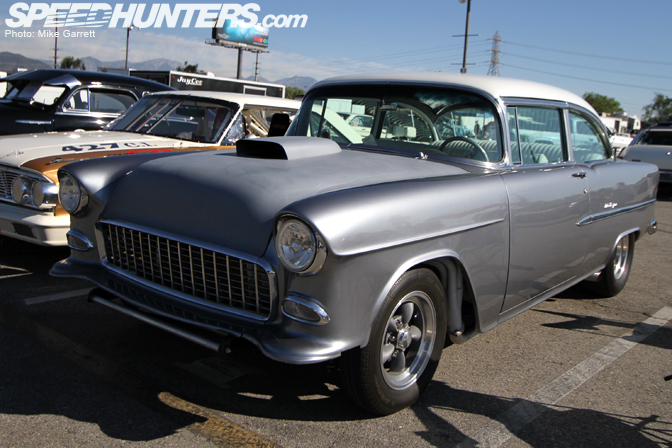 What would Mooneyes coverage be without some tough '55 Chevys?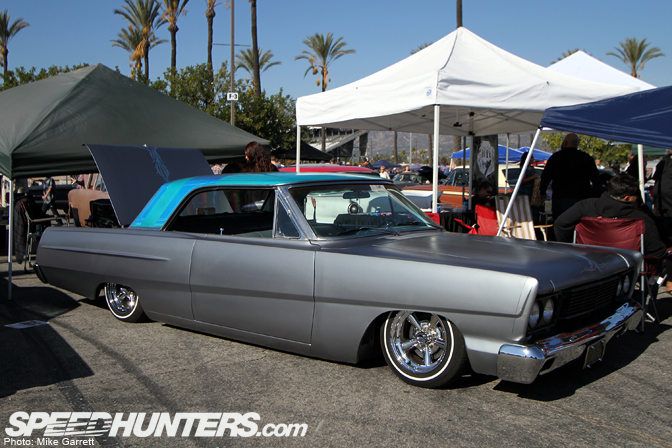 Another one of those cars that blurs the lines between custom and lowrider.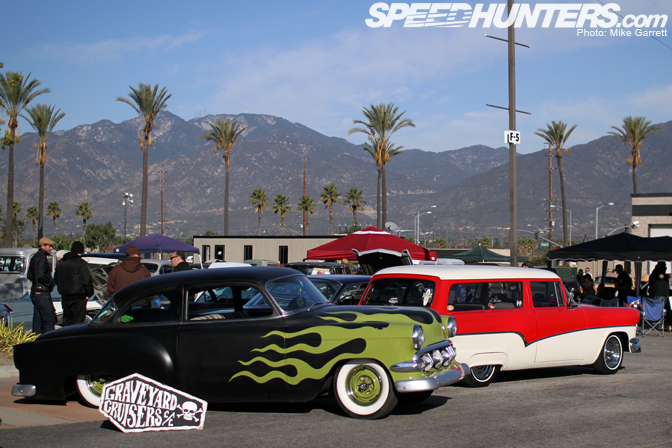 I'll go ahead and finish up part two here, but stay tuned for more from Irwindale!
-Mike Garrett