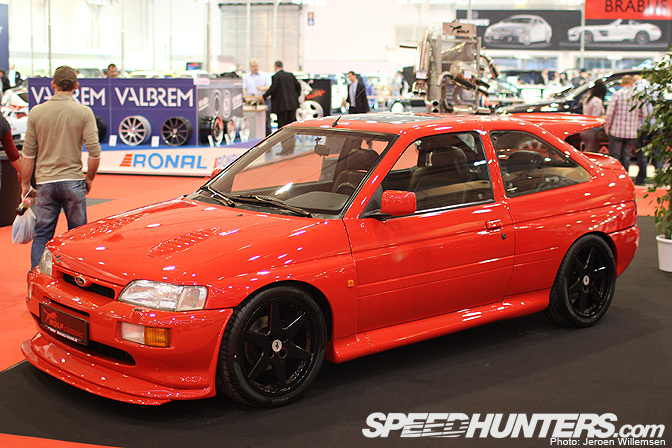 After our
look at the Tuners and the Race & Drift cars at the Essen Motor Show, let's turn our attention to the street cars. The show always has a
great mix of cars, from the good, to the bad. There
really is something for everyone!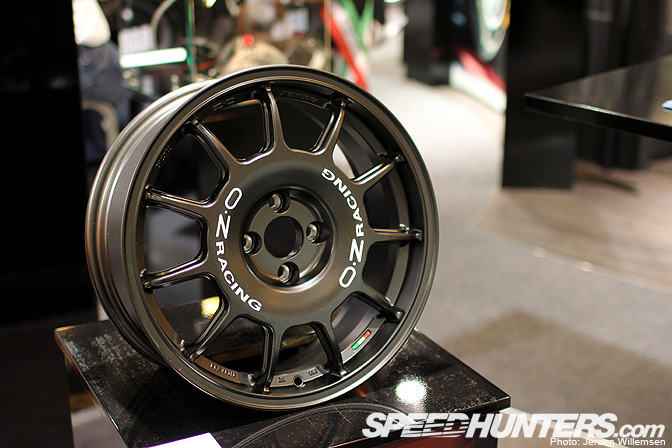 OZ Razing
had some cool wheels on display including this Leggenda Racing model. It comes in 17″ and you can order it in this matte black finish with
white lettering or with a matte white finish with red lettering.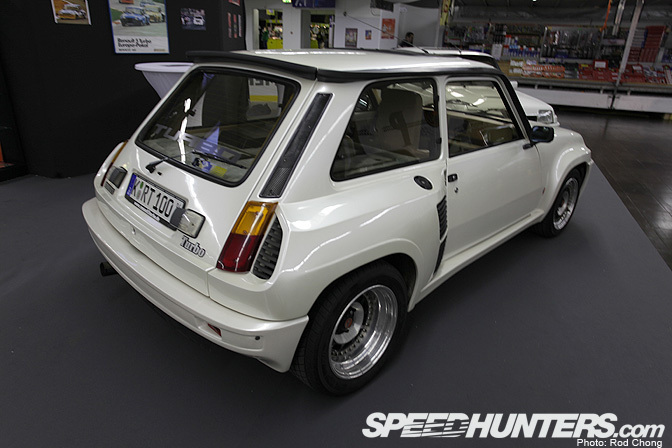 Besides the
replica Renault 5 Turbo race car we saw earlier,
I also spotted this clean road going version.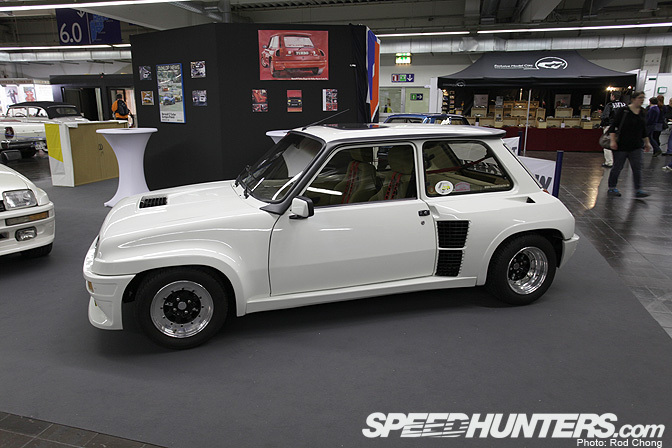 It had a friend too.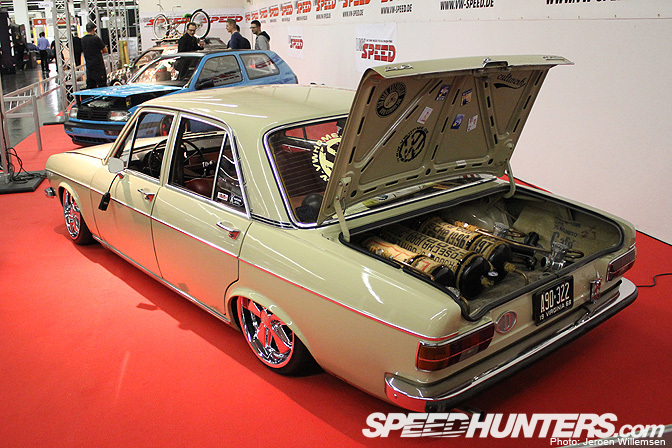 Sometimes
the Essen Motor Show can feel like a maze. There are so many halls, some of which you need to access through stairwells and hallways. I found this Audi 100 LS in the basement.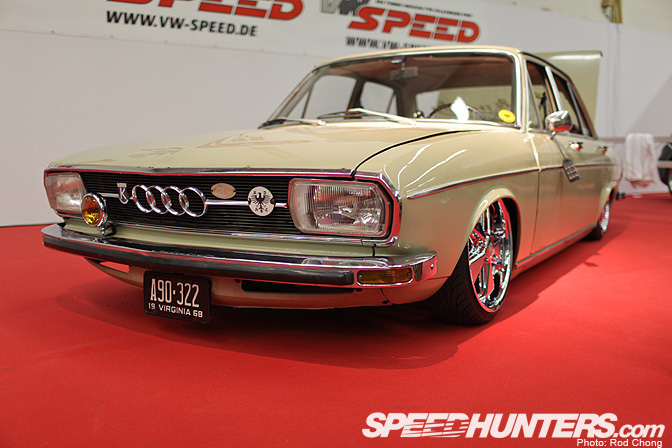 It's
dropped using an airride system made by Algrundo, a Polish company that is making
some serious waves inside the VW community.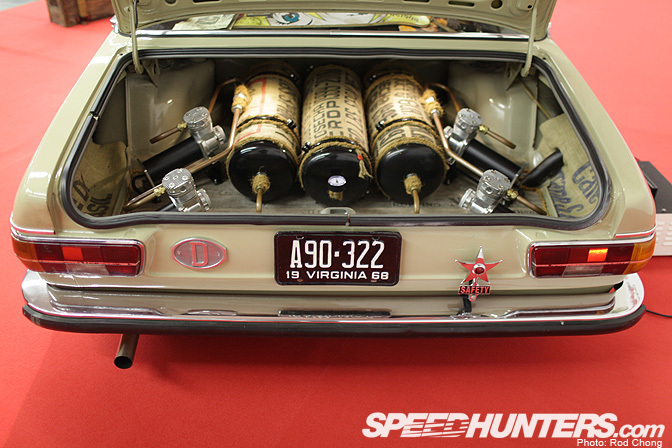 Here's a detail on the setup.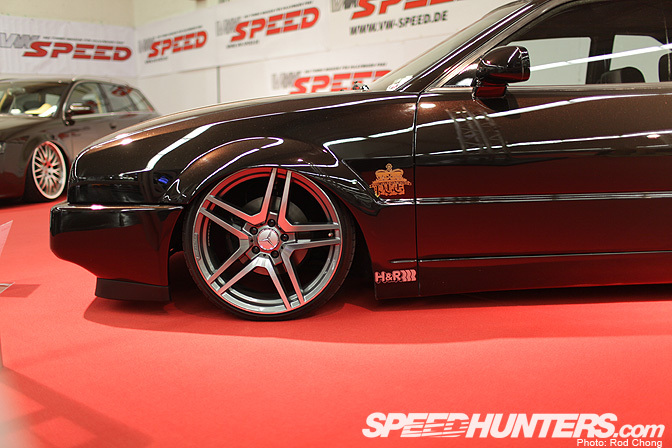 This Corrado
has graced the pages of Speedhunters before and I still love it.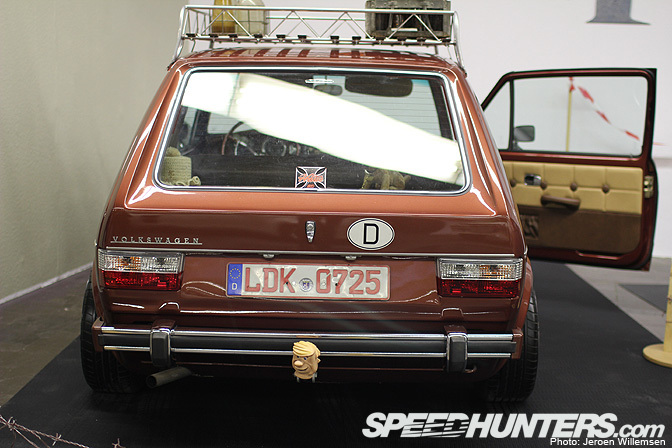 Proof that
a Golf MKI can look good with its bumper still attached.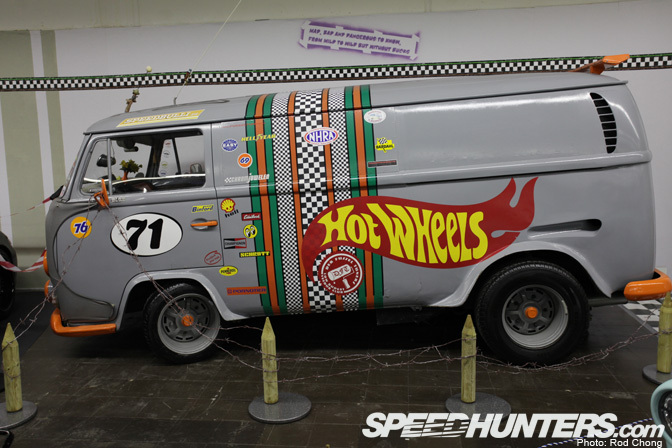 Here's a retro-styled rendition of a VW bus. Some cool styling elements here.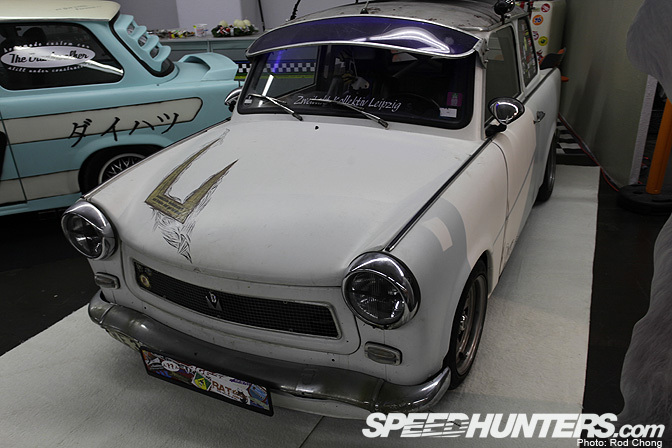 We're not sure what style of car this modded Trabant is, but it's worth a photo.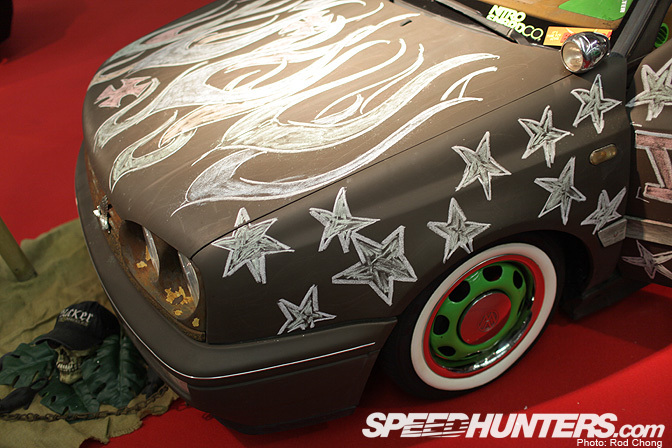 Here's an interesting take on how to decorate your Euro-Rat car… Chalk.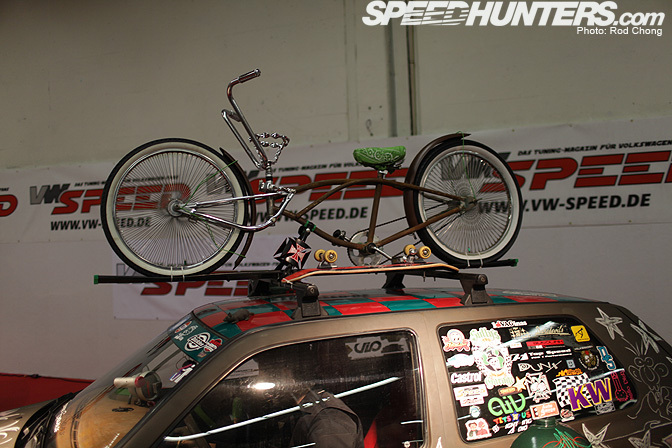 And to top it off: a rusted out rat-Lowrider bicycle.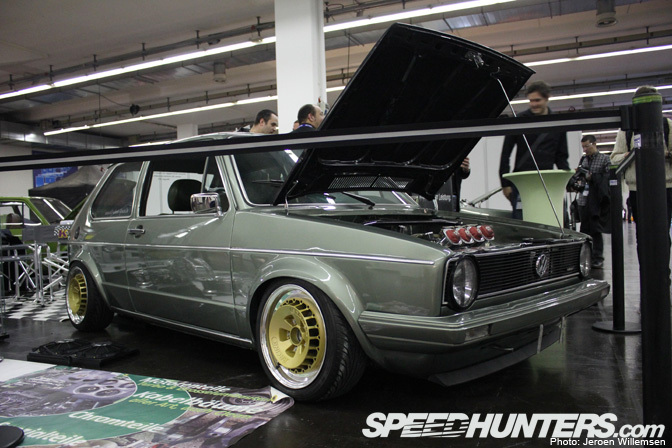 This trend
of positive offset doesn't seem to be going anywhere soon. It's still dividing opinions and
I'd say that's a good thing. If everybody would love your car it wouldn't be
any fun right?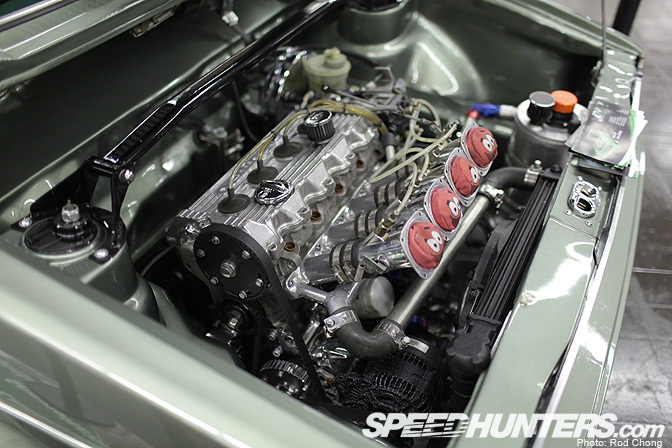 Here's a close up of the engine.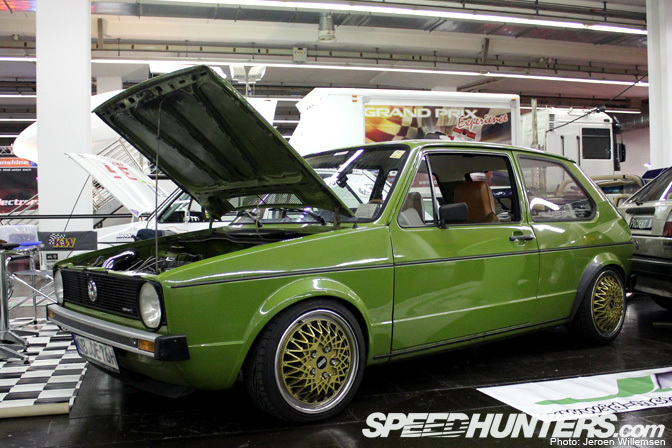 This wasn't
the cleanest of cars I have seen but it still looked good with its original paintjob.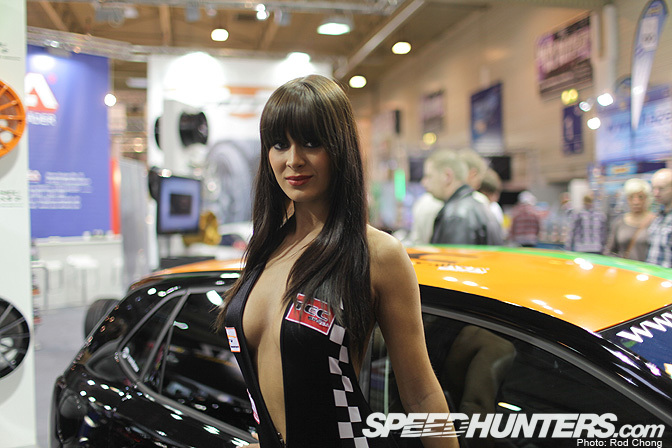 Some companies
need something extra to sell their products although I have no idea what this
girl was promoting!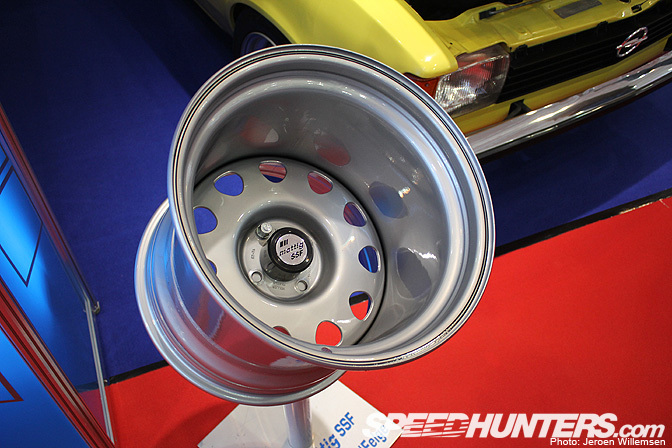 Both
Rod and I really loved this new Mattig SSF wheel. You can order it in all types
of finishes and offsets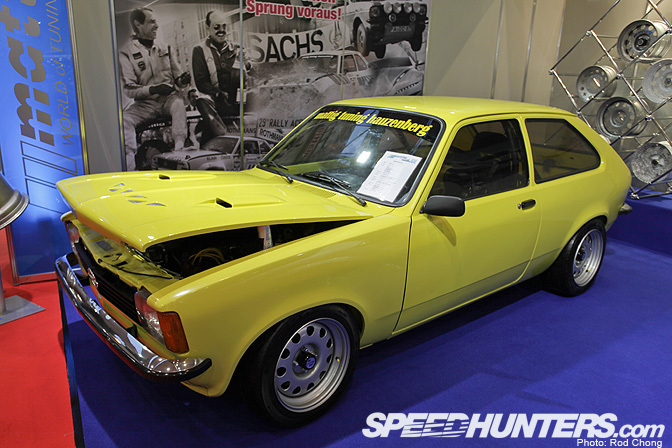 Mattig also
had this cool Opel with the same wheels but with different offsets.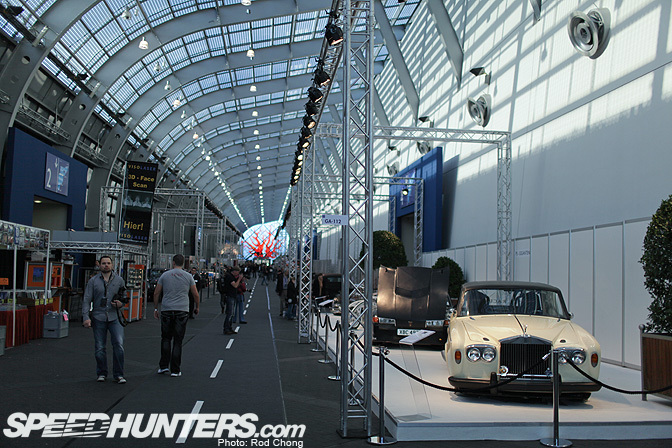 This is called
the Galleria in which you will find some anomalies. Every year it features a
different theme and houses a selection oddball cars.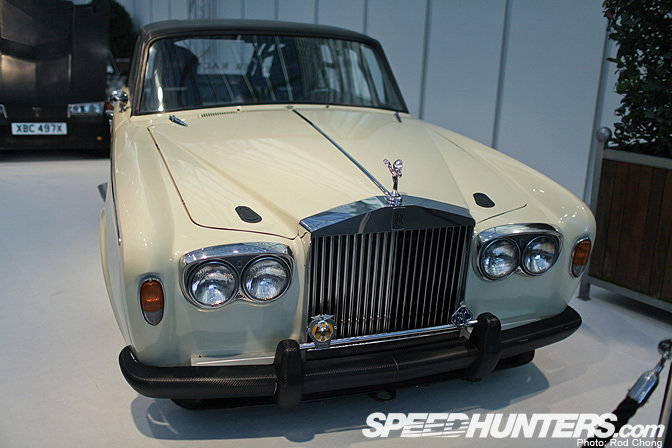 The first
car we saw was this outrageous looking 1974 Rolls Royce dragster sporting a 9.6 Liter Chevy V8.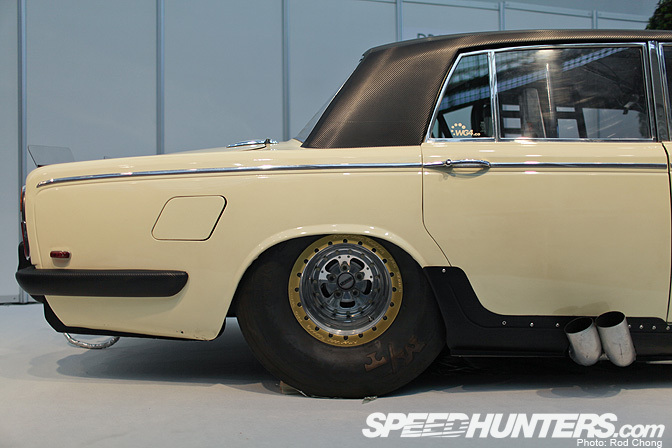 It's called "The Outlaw" and is based out of the UK.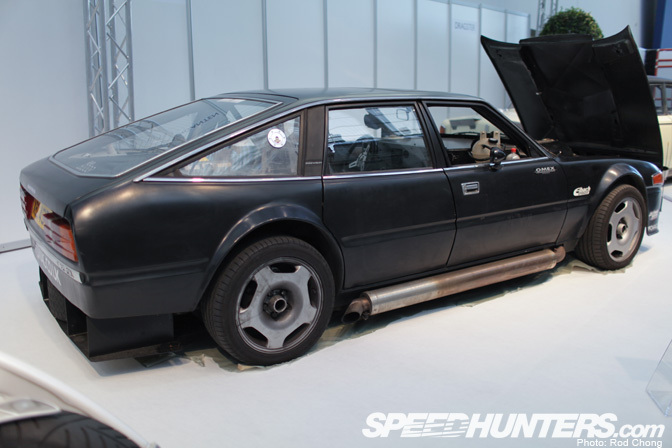 The Rolls was looking positively sedate compared to this 1981 Rover.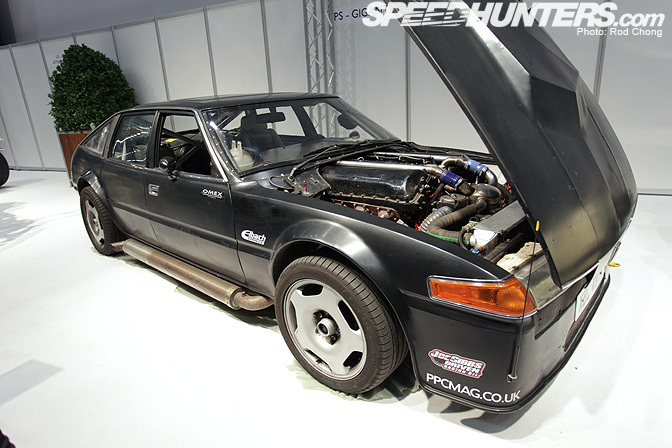 Look at the photo and you'll see that the engine is looking… well, rather large. It's actually a 27 liter, twelve cylinder Rolls Royce aircraft engine. How's that for pure madness?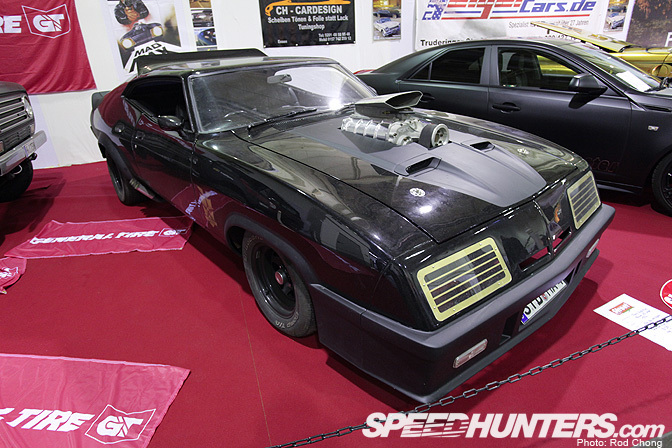 I just
recently watched all the old Mad Max movies so it was cool to see The
Interceptor in real life.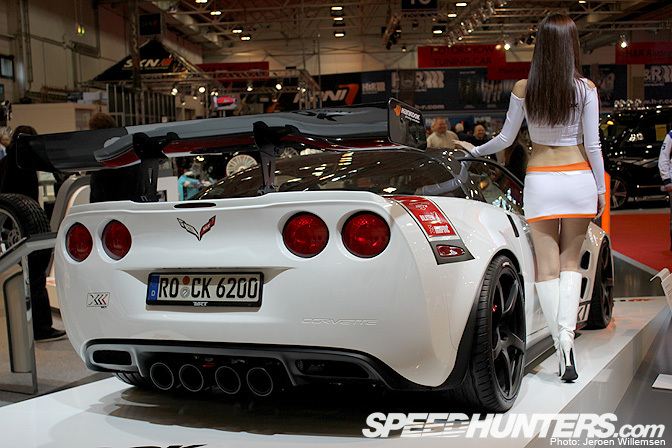 Hankook
tires had this supercharged Corvette on display.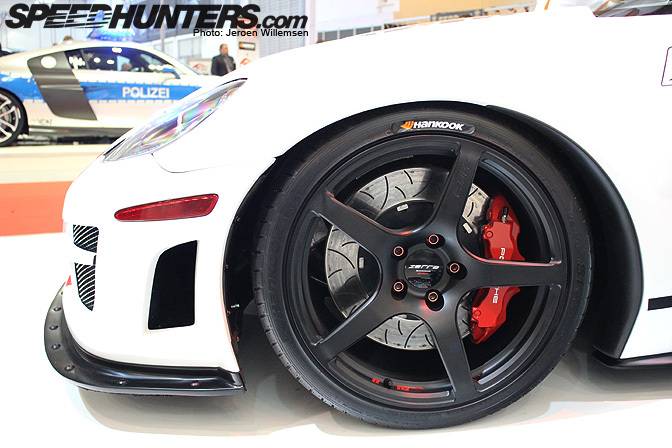 One of the
most interesting modifications were these Porsche brakes. I guess the owner needed some
extra stopping power over the standard Corvette brakes.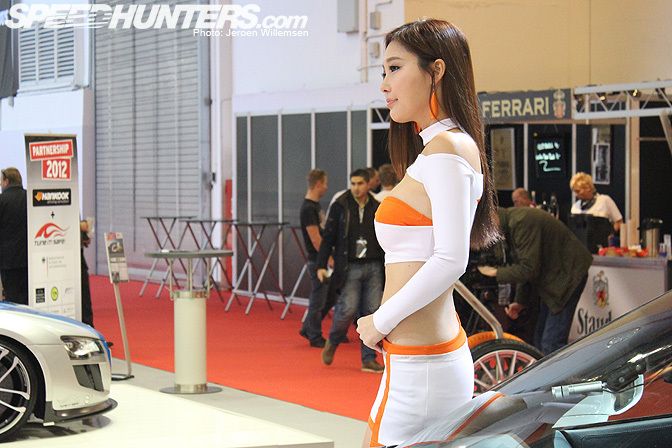 This model
got a lot of attention from the assembled media and I don't blame them.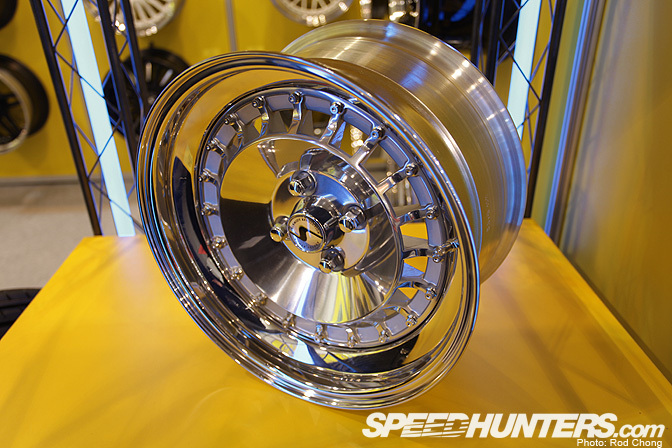 Besides BBS, Schmidt is one of the preferred choice for the VW community. They always have some
cool and simple designs on display.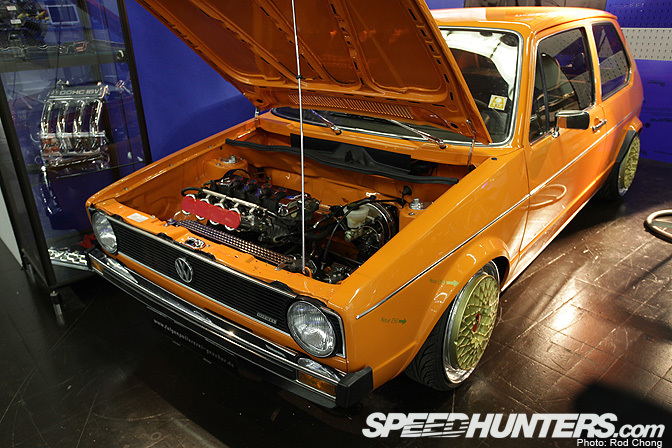 I'll end my
coverage with this orange MKI I spotlighted before. This was one of the first
cars I ever saw with positive offset and at the time it was already the subject
of much debate.
I'll be back soon with more Essen coverage, so stay tuned.
-Jeroen Willemsen