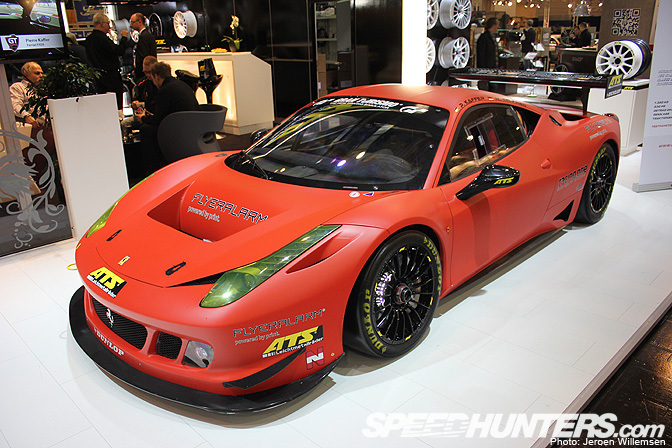 For my next Essen Motor Show feature, I'm going to concentrate on showcasing race and drift cars, starting with this Ferrari 458.  We quite like the simplicity of the livery as it allows you to appreciate the lines of the car. Perhaps more race cars should go this route.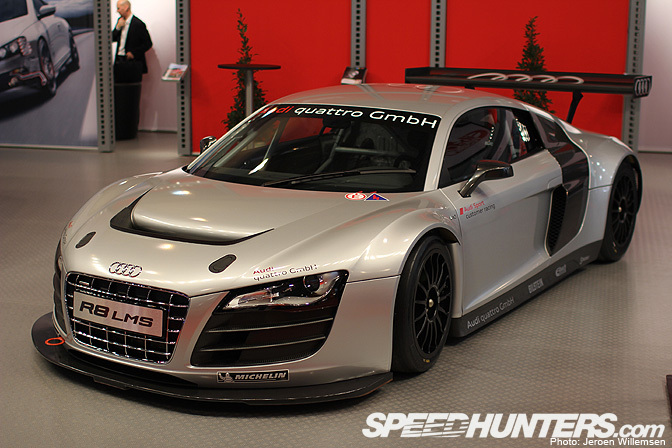 Here's more proof, showing that race cars often look better without liveries.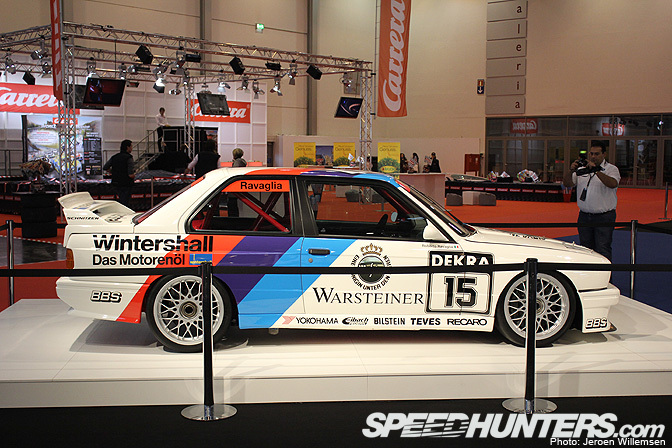 My heart skipped a beat when I came across this DTM BMW E30 M3. It was parked up next to the 2012 DTM M3 that Rod featured earlier, linking BMW's previous DTM campaign to the new.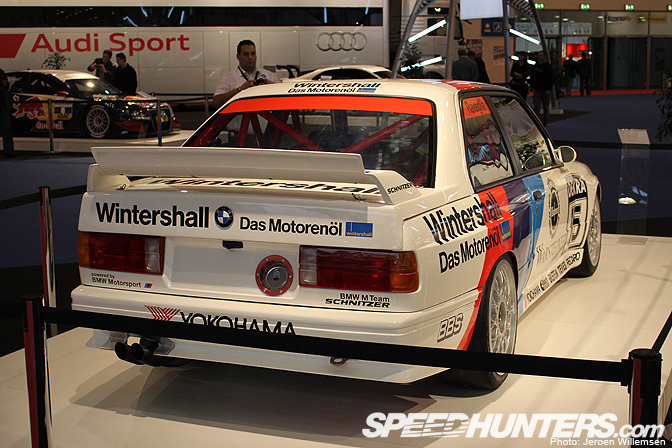 This particular model is Roberto Ravaglia's 1989 DTM Championship winner. While researching the car, I found this cool video showing it in action. If you watch the video, you'll get a good view on how hectic and intense the racing was back in the day.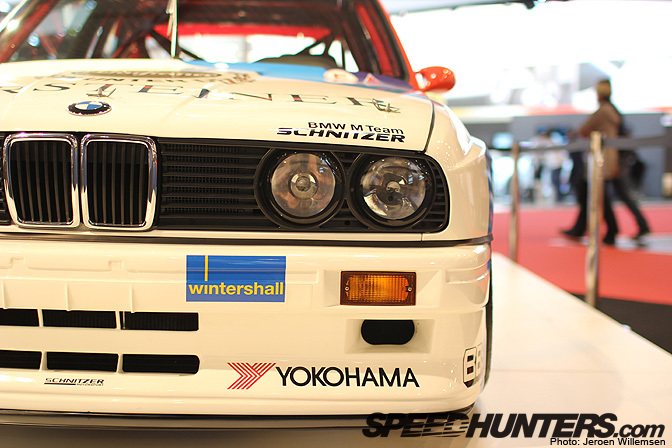 I think I need to visit the BMW museum in München ASAP!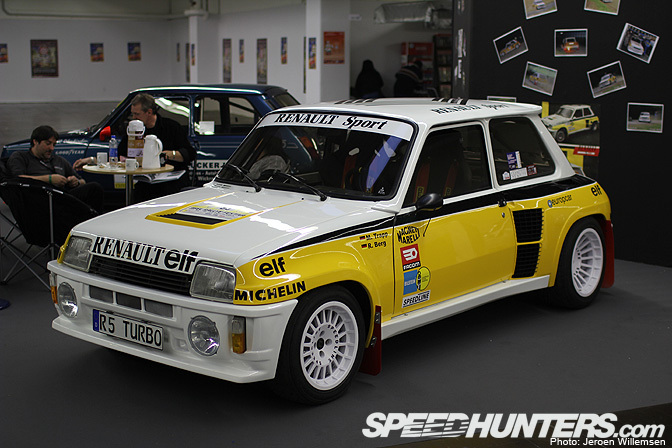 Another classic is this Renault 5 Turbo sitting nestled away in one of the lesser visited, top floors. I think this must be a replica as it looks just so clean.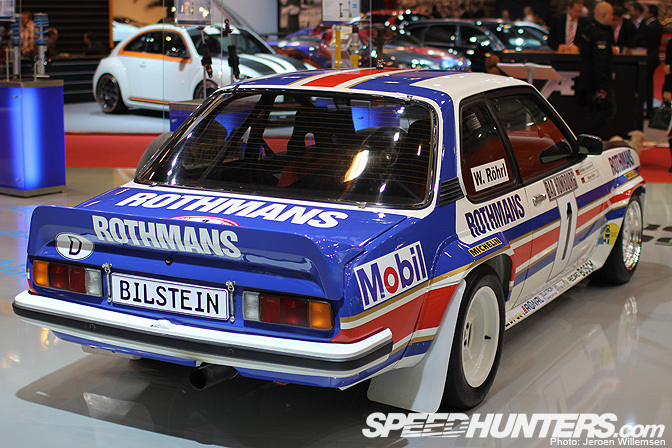 Walter Röhrl is famous for many things, including winning the 1982 Monte Carlo rally with this Opel Ascona 400. Believe it or not, he actually won the World Rally Championship that year. As far as I know, this was the last time a 2WD car won a WRC Championship.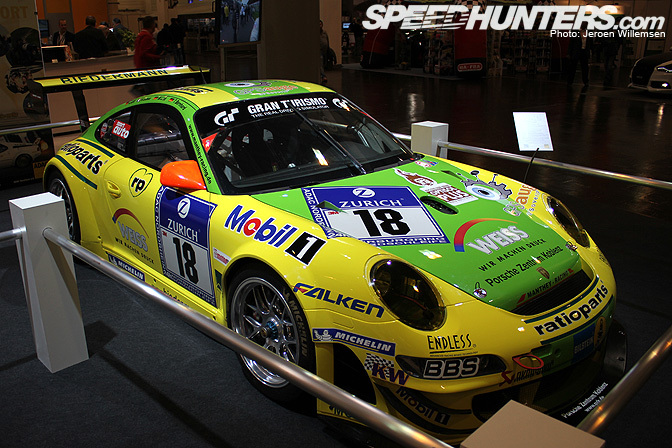 One of the most recognizable Porsches race cars on the planet is of course the Manthey Racing 911, winner of this year's Nürburgring 24H.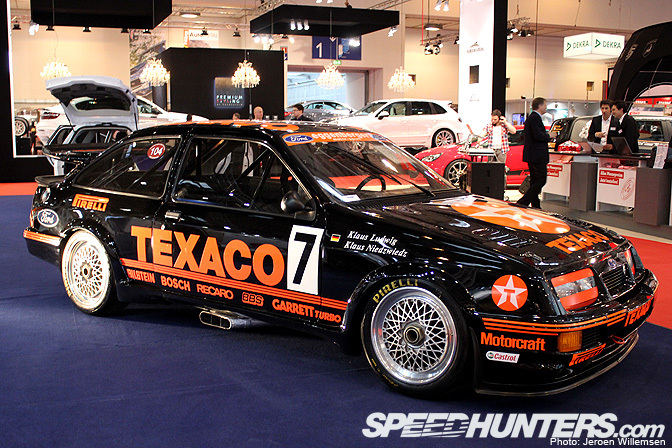 We thought of fellow Speedhunter and Ford fanatic Paddy McGrath when we came across this ex Niedzwiedz-Ludwig Ford Sierra. This example competed in the 1987 World Touring Car Championship, helping the pair to finish a joint second behind Roberto Ravaglia in his BMW M3.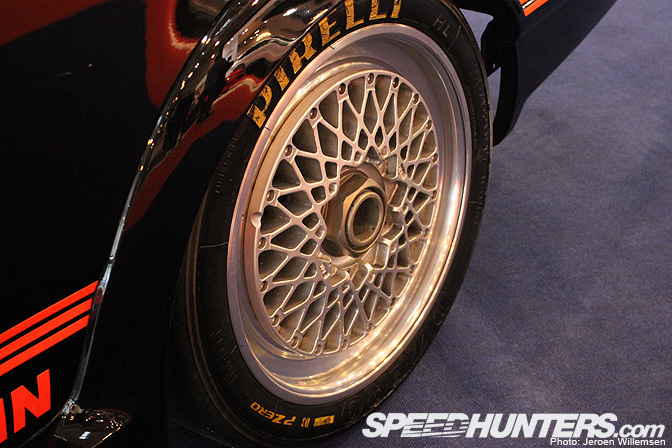 See anything familiar?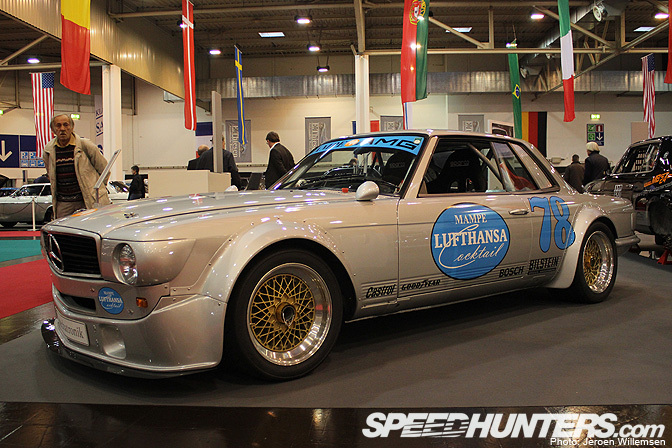 Here we have an AMG built, Mercedes Benz 450 SLC Touring Car displayed by Mechatronik.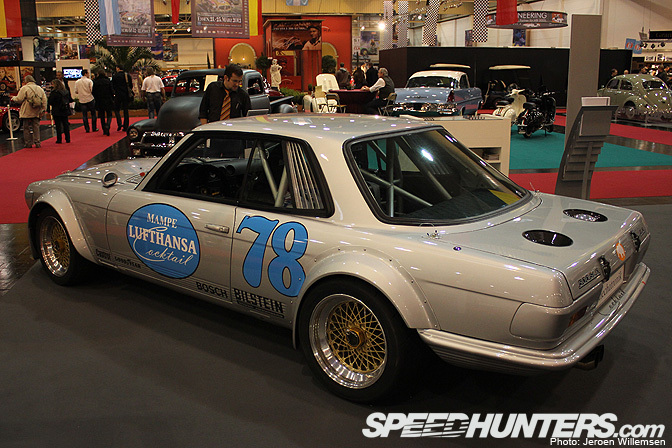 In January of this year Mechatronik tore down the car for a full restoration. Oddly, this ETCC machine runs a three speed automatic transmission and not a five speed. Apparently the five speed wasn't homologated at the time to compete in 1978 European Touring Car Championship.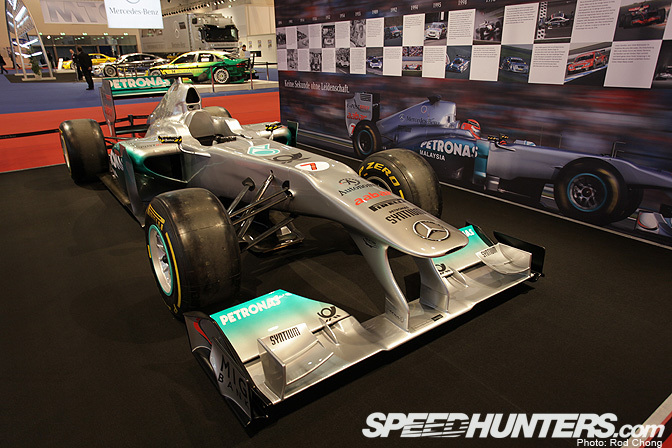 And now a Mercedes from a entirely different era: this is the MGP W02 as driven by a certain Michael Schumacher.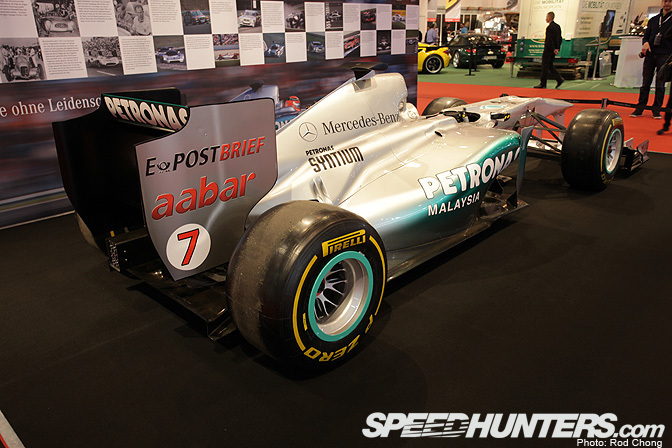 It's always cool to get real close to these 'cars' instead of seeing them fly by on your TV screen!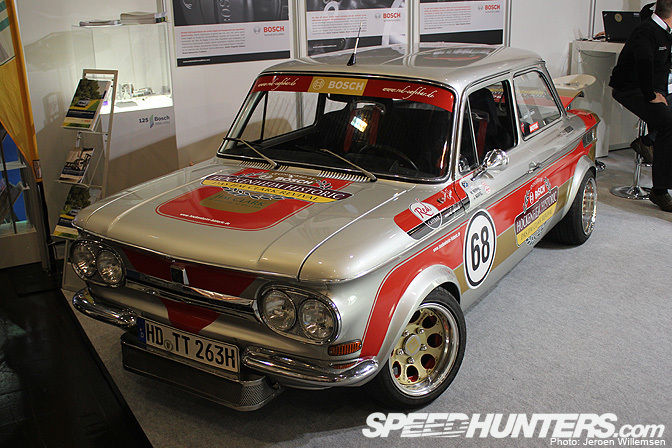 This little NSU was tucked away in a booth promoting Bosch products.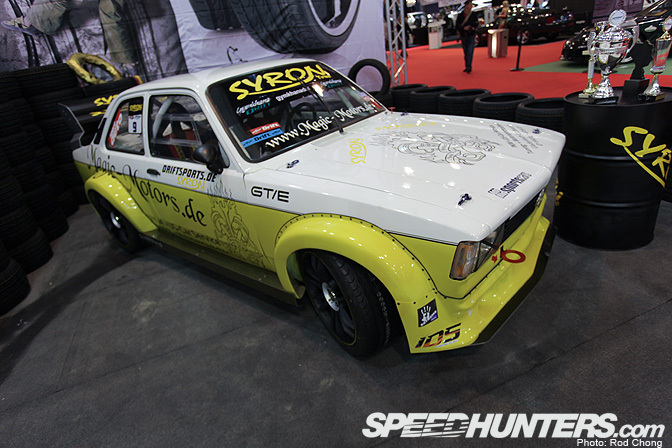 This Open drift car certainly caught our interest. Judging by its window visor, It runs in a series called "Drift Gymkhana" which we haven't heard of previously. Can anyone shine a light on that?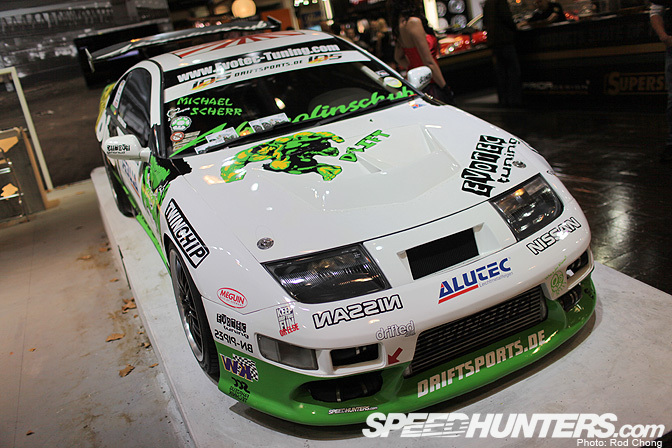 Here's car you don't normally see built up for drifting: a Z32. It even has Speedhunters and Keep Drifting Fun stickers on the front bumpers. I would imagine that fellow Speedhunter, Alok Paleri had something to do with handing those out.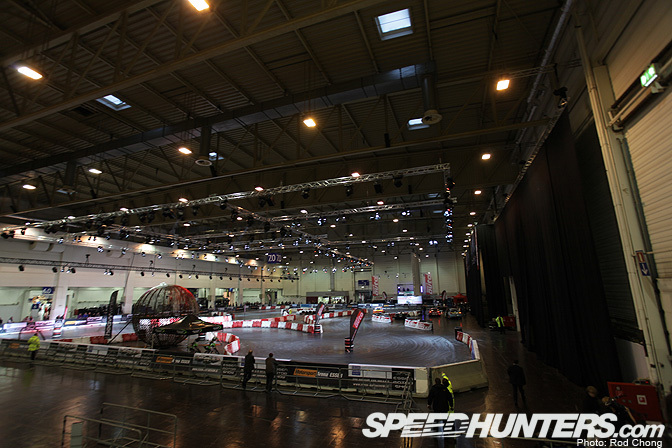 One of the halls was done up as a live action arena featuring a tight layout suitable for low speed drifting and demonstration runs.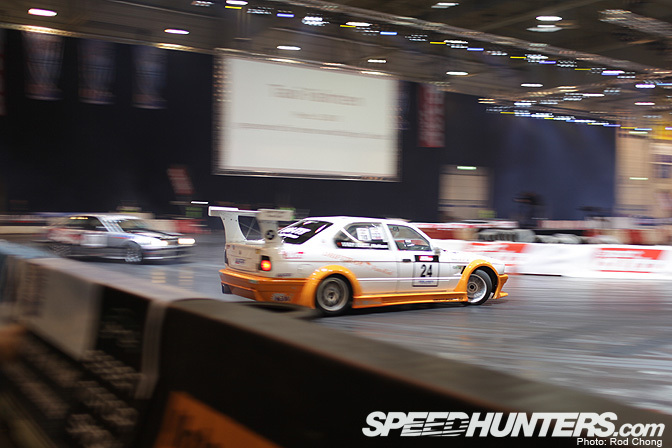 As we were shooting on Essen's press only day, the live action arena was still relatively quiet. I'm sure come the opening of the show to the public, it would have been heaving with activity.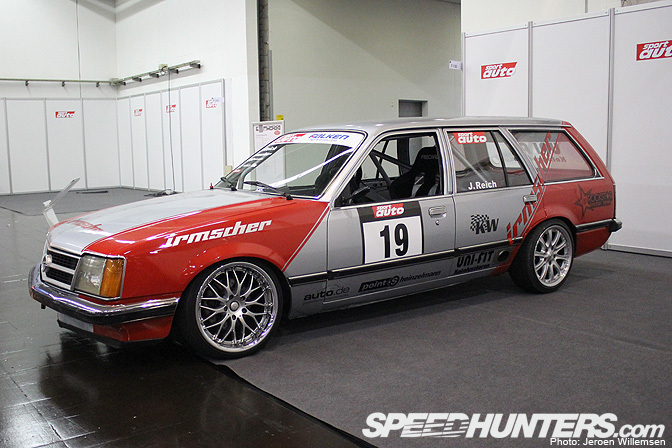 I remember seeing this Opel Commodore estate drifting at the Nurburgring 24H demo event this past summer. It's powered by a M5 V8 engine giving the car more than enough power to light up those rear tires.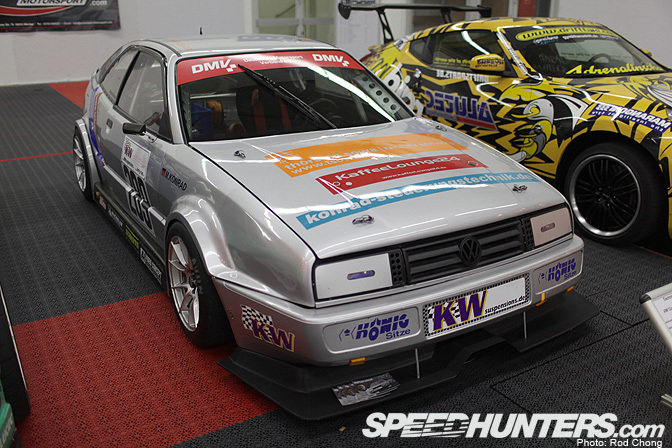 Rod had a special interest in this Volkswagen Corrado and walked right past several drift cars to shoot it. It's used in the Hillclimb series in Germany.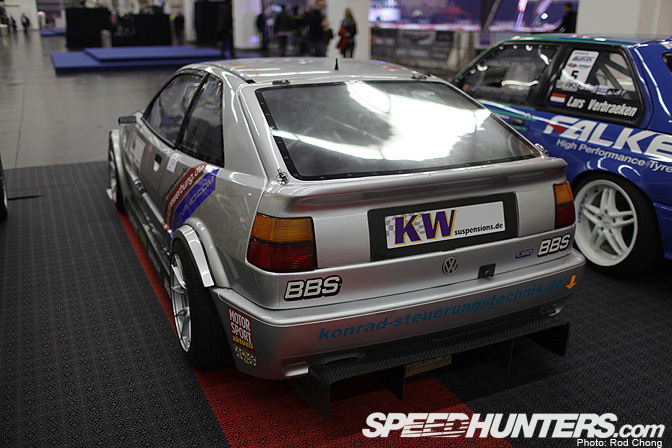 According to the spec sheet, it's powered by a four cylinder 1.3 liter engine that revs to 10,500rpm. The VW has been completely gutted and tips the scale at a lightweight 724kg.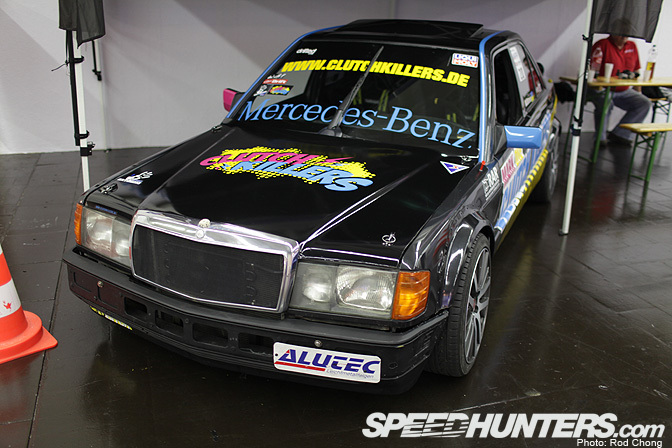 One thing that Rod found interesting about visiting Essen was all the unusual drift chassis on offer. S-Chassis are not nearly as common as in other parts of the world, which gives rise to some interesting combinations.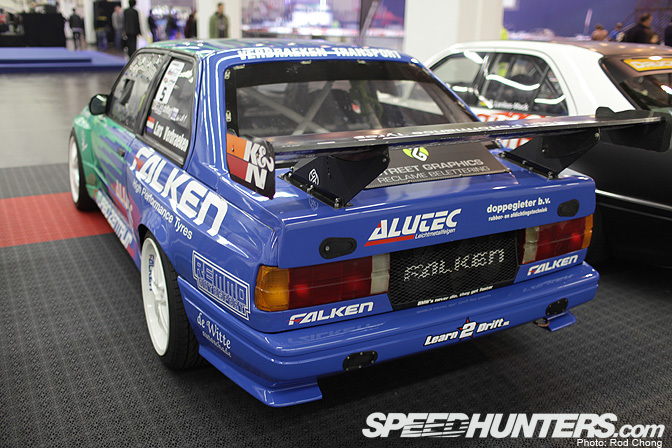 Some Dutch drifters also made the trip to Essen, including Lars Verbreaken and his 1JZ powered E30.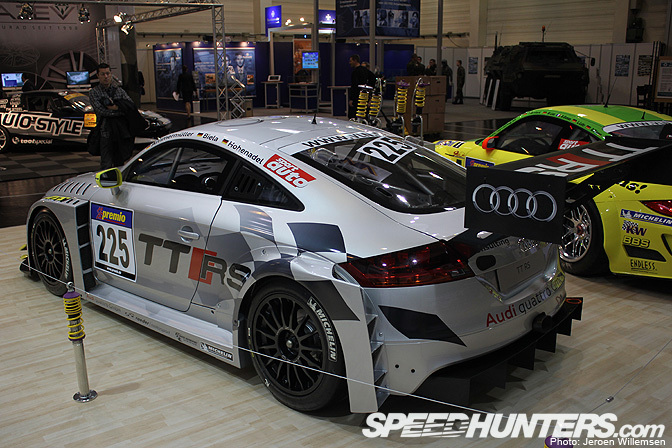 This is the Audi TT RS that competed in the 2011 24hrs Nürburgring race. Paddy caught a beautiful shot of its sister car when it blew a tire.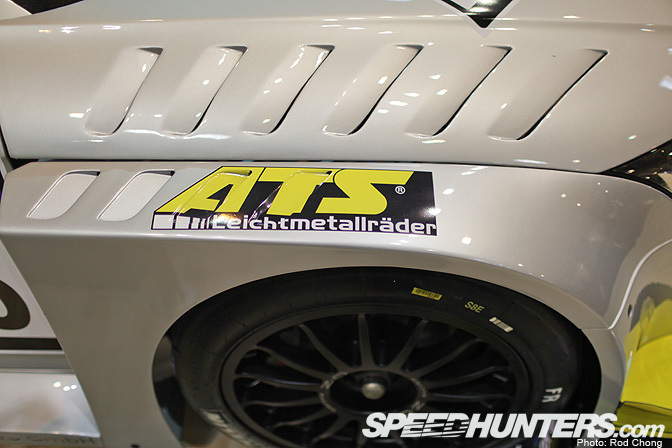 We liked this detail on the car's front louvres.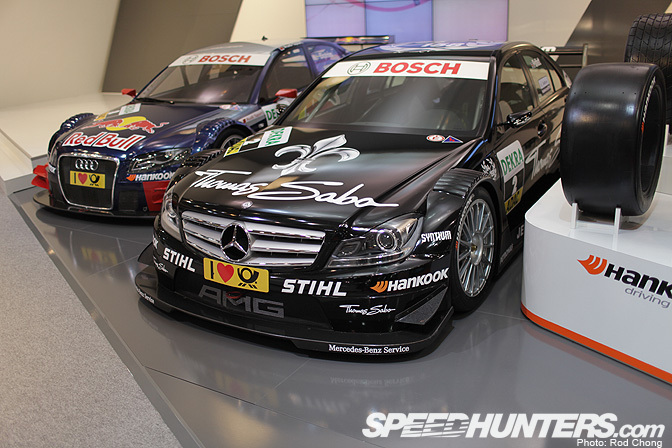 Hankook showcased some of the 'older' DTM racecars. Did you read Rod's piece on the new 2012 DTM cars?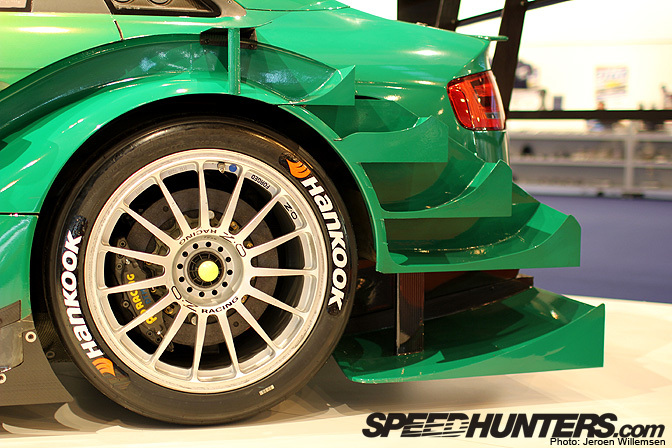 These outgoing DTM cars featured some crazy aero enhancements. While they are cool to look at, the cars are a bit too fragile and aero sensitive for their own good. I'm curious to see if the new rules result in very different styles of racing.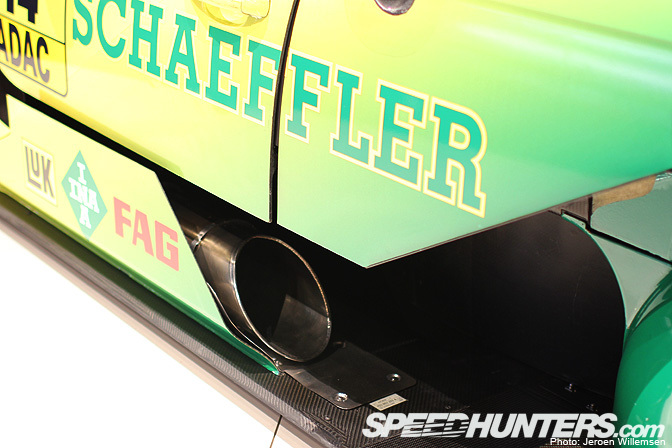 The exhaust on this Audi A4 was enormous, I could almost fit both my arms in there!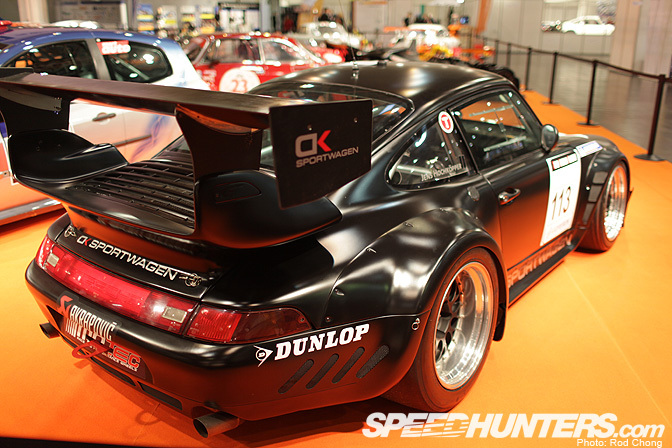 I can see a little Rauh Welt influence here or is the other way around? (just kidding)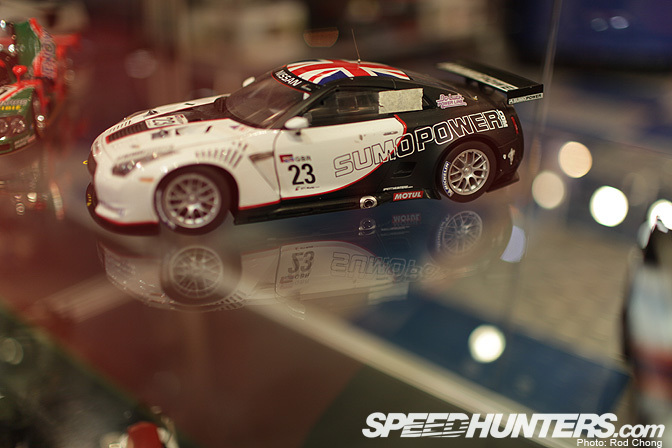 I'll end this report with a shot of a 1/18 scale Sumo Power R35 GT-R. This version has been made by Auto-Art and it even features a small Speedhunters sticker right next to the side exit exhaust.
In my next part, I'll have a look at some of the street and privately owned cars. 
-Jeroen Willemsen