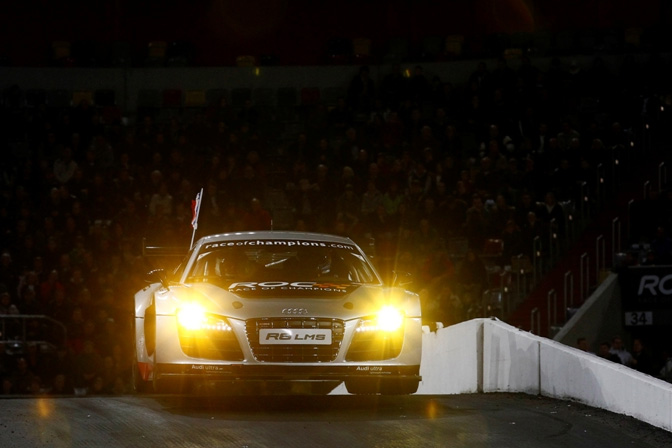 Over the weekend, the annual Race of Champions event took place in Germany.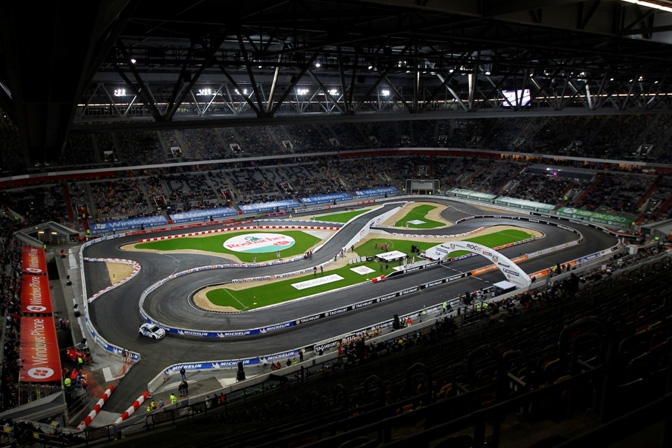 The venue was Dusseldorf ESPRIT Arena, which was transformed from a pitch into a one-kilometre course complete with crossover.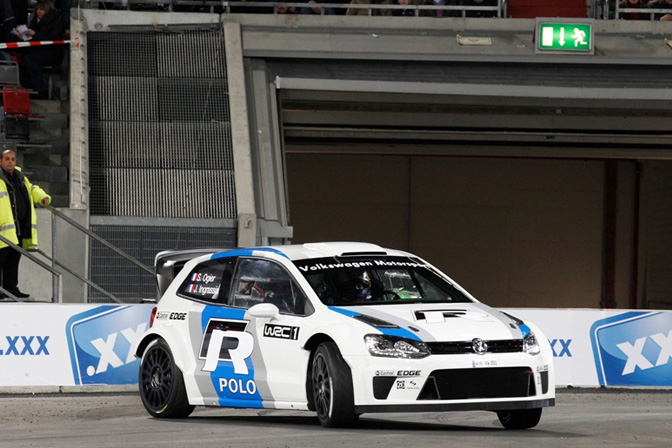 The idea of Race of Champions is to pit various drivers from different disciplines against one another, with everyone in identical machinery.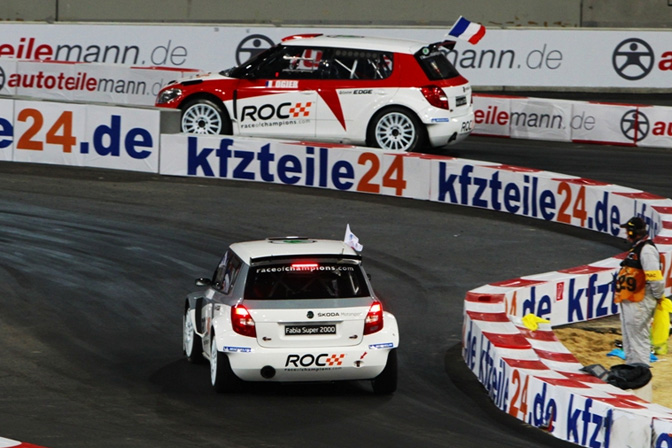 The drivers duke it out in a variety of cars, such as the Audi R8 LMS, Skoda Fabia Super 2000, KTM X-Bow, World Touring Race Car and the 475kg ROC Car.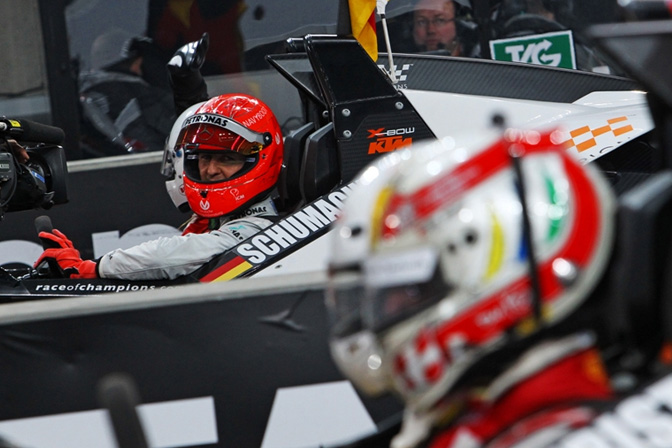 The star-studded line-up saw drivers from F1, WRC, Le Mans, GP2 and DTM go head to head.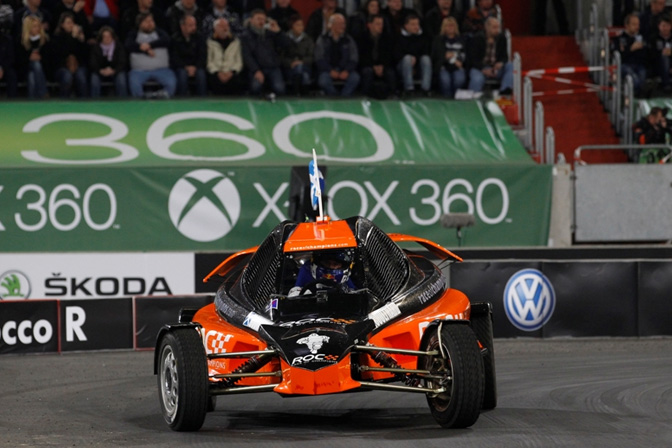 The event is held over two days. On the first day is the ROC Nations Cup. In this competition, drivers team up to represent their country.
This year saw some interesting line-ups, particularly Team Germany vs Team Great Britain. An upset was on the cards after Jenson Button disposed of Michael Schumacher, however Button spun out of the best-of-three decider against Sebastian Vettel.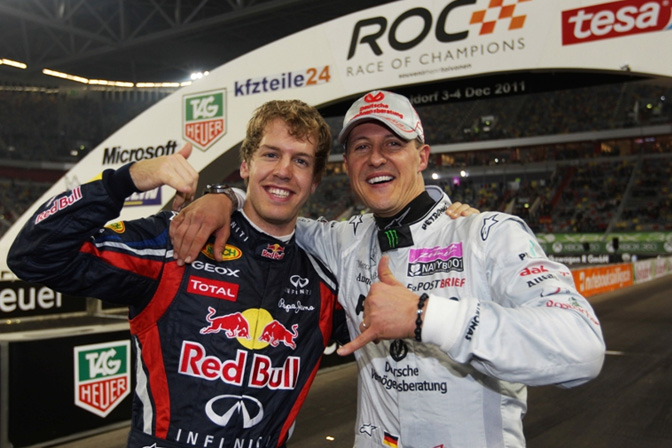 For the fifth time in a row, Germany took out the Nations Cup. With nine Formula 1 world championships between them, will anyone be able to stop Sebastian Vettel and Michael Schumacher?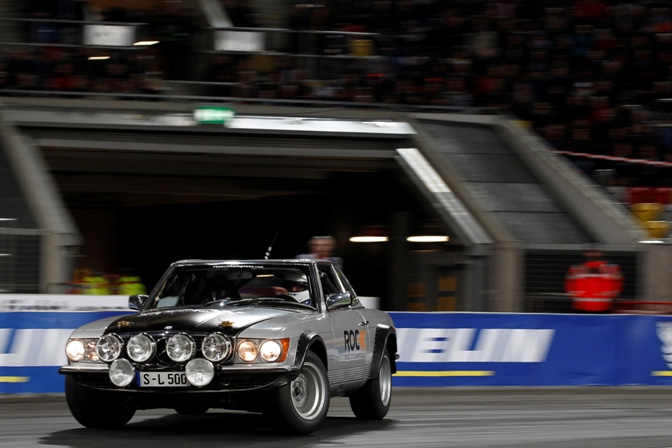 Norbert Haug is a familiar face in the world of Formula 1. As the head of Mercedes-Benz's motorsport activities he can usually be found on the pit wall, however for ROC he donned a helmet and had some sideways fun instead.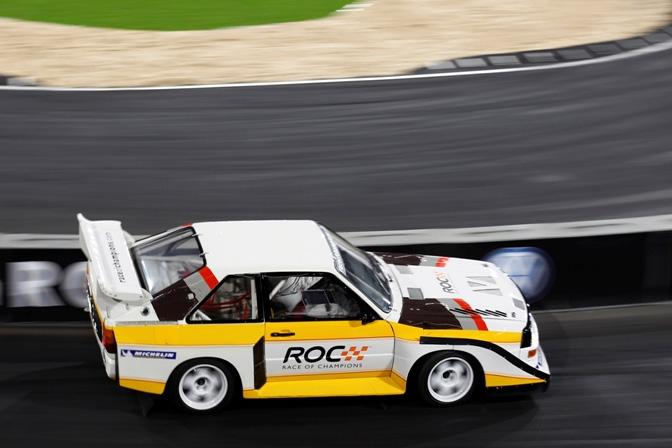 Like previous years, Stig Blomqvist put on a show in the Audi Quattro.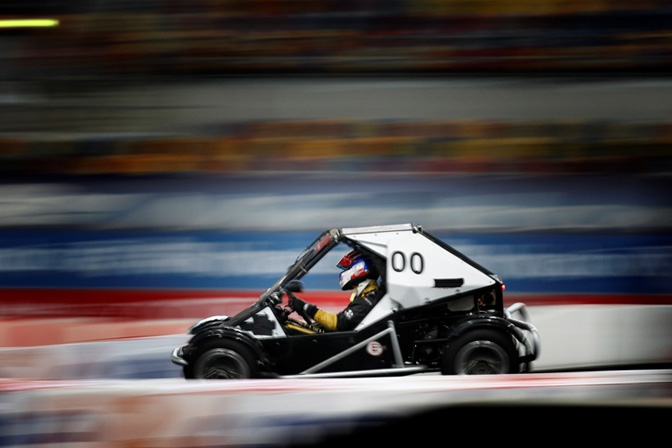 The main event took place on Sunday, where the drivers competed for the Champion of Champions title.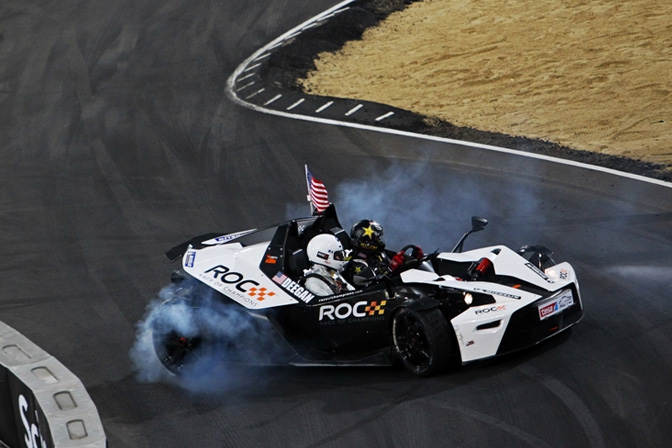 Representing the United States was Brian Deegan and Travis Pastrana. Neither driver was able to progress out of the group stages.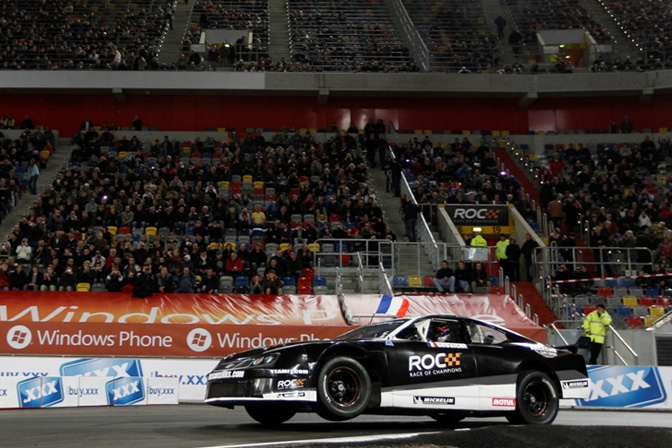 Reigning GP2 Champion Romain Grosjean failed to make it out of his group where he went up against Tom Kristensen, Sebastian Vettel and Vitaly Petrov.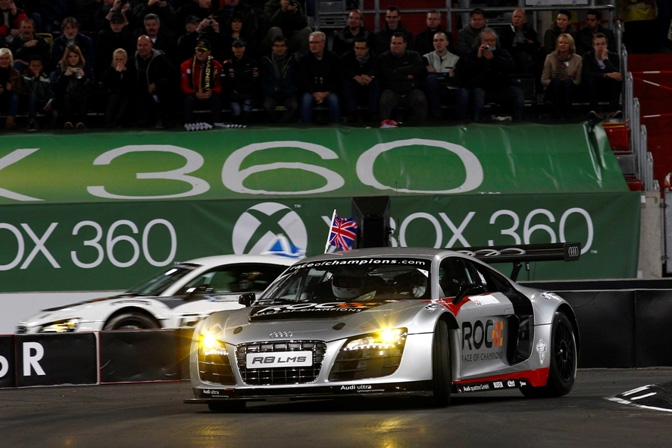 The British contingency had an awful quarter finals, with Andy Priaulx, David Coulthard and Jenson Button all knocked out in quick succession.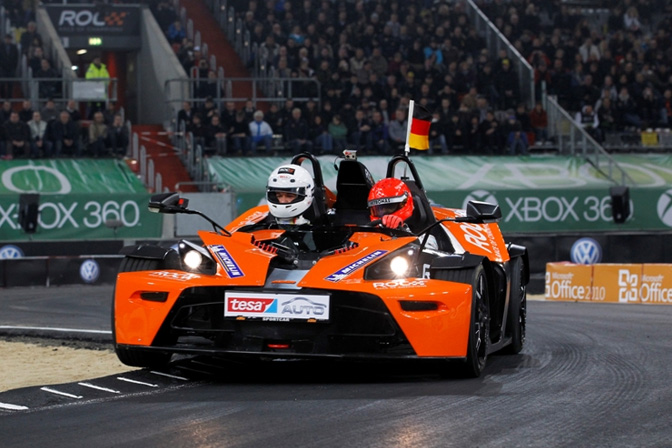 Michael Schumacher exacted revenge for his loss last year by eliminating compatriot Vettel in the Quarter-Finals.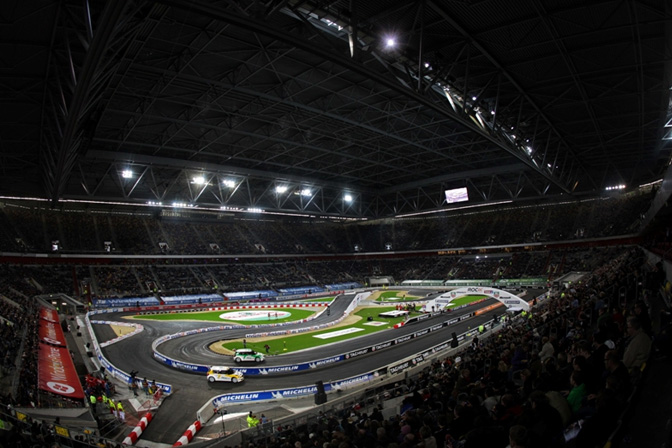 The semi-finals saw Michael Schumacher lining up against Le Mans driver Tom Kristensen…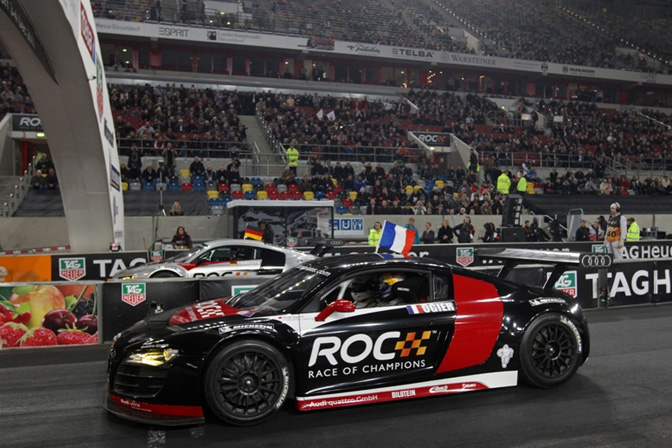 …And Frenchman Sebastien Ogier racing German Martin Tomczyk.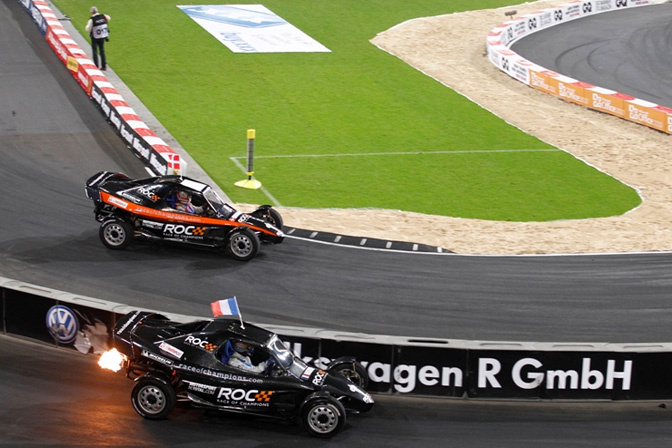 The final was between Sebastien Ogier and Tom Kristensen, with the winner determined after a best-of-three race.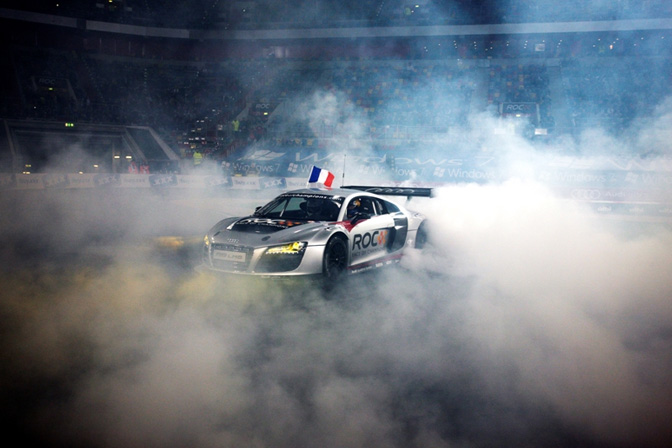 In the end, it was rally driver Sebastien Ogier who was crowned the 2011 Champion of Champions.
- Charles Kha
Photos courtesy ROC