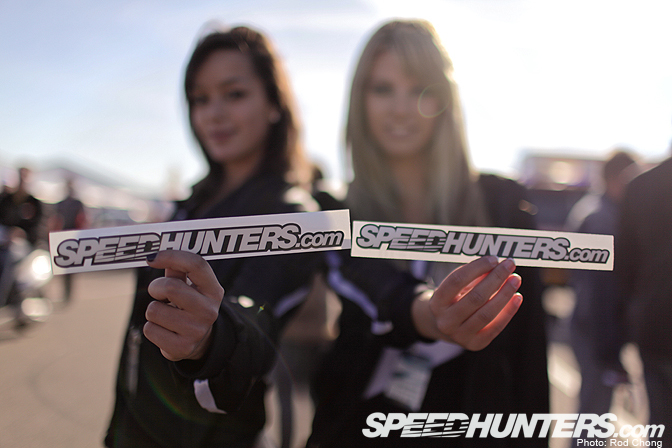 When first asked to help judge the NFS Euro Spokesmodel search, I jumped at the opportunity.  In addition to helping out my friends in Team NFS, I was eager to share the experience of a lifetime with the spokesmodel candidates.  Along the way, I met a lot of wonderful girls and I have to admit that it became increasingly difficult to pick out clear winners as the search progressed. Yet now that the project has come to an end, I am equally excited to introduce you to the two lovely ladies who will be on tour with the Speedhunters crew in Europe next year.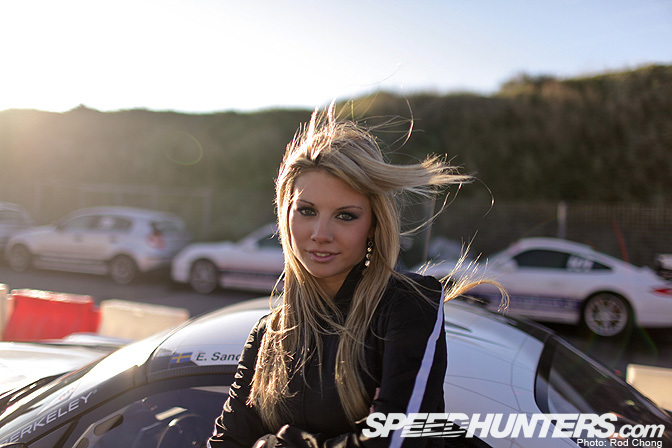 Meet Julie Dovetta…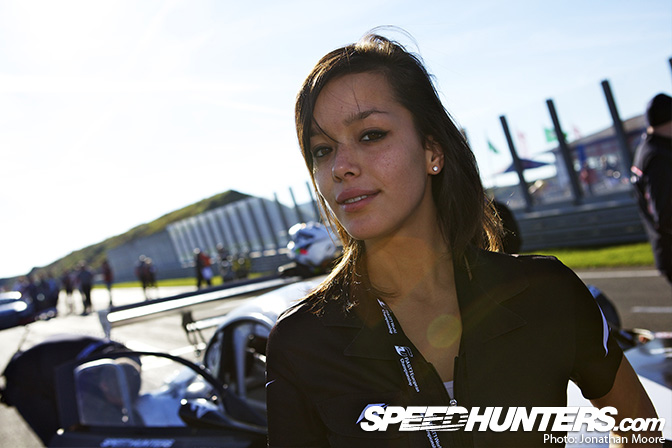 … and Camille Sebaoui…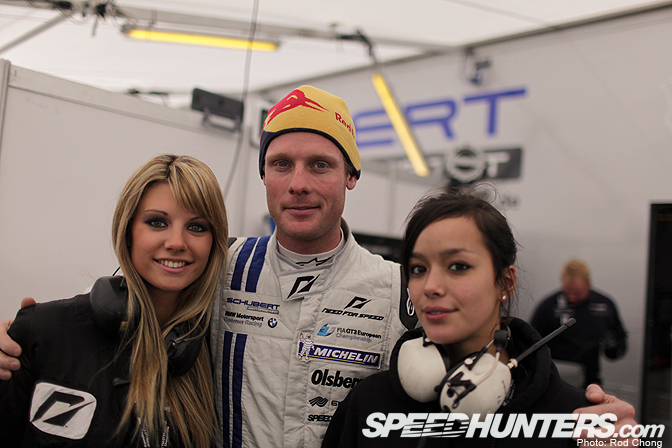 …the newest additions to the Speedhunters crew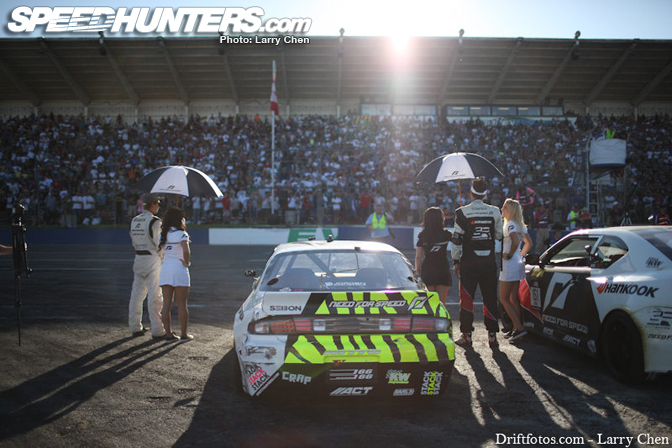 For two full seasons now, I've been incredibly blessed to tour the US
with an amazing group of people, all of whom I've come to adore as friends.  From the drivers and their mechanics, to
the photographers and managers, we are all comrades who play significant roles in contributing to the big picture.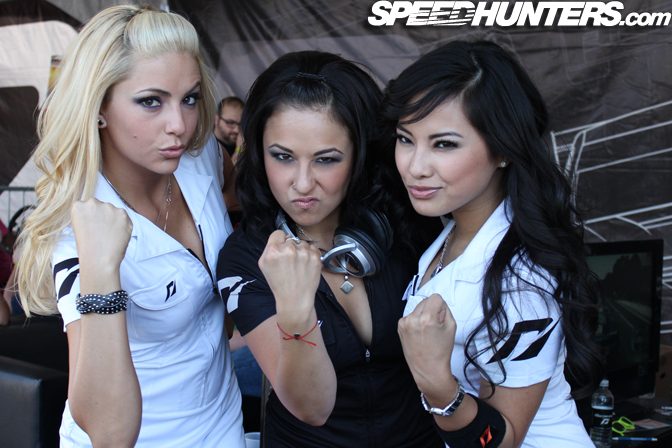 As NFS girls (with Courtney and Victoria above), we serve a variety of functions at each event BUT the
primary focus is to make sure that people have a good time!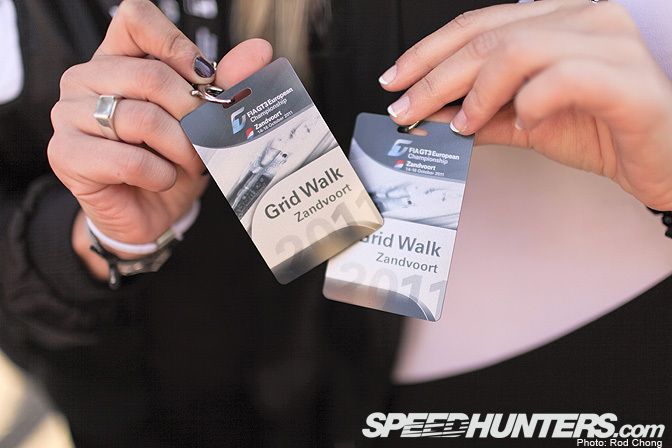 It's about time we brought this flavour to Europe, too.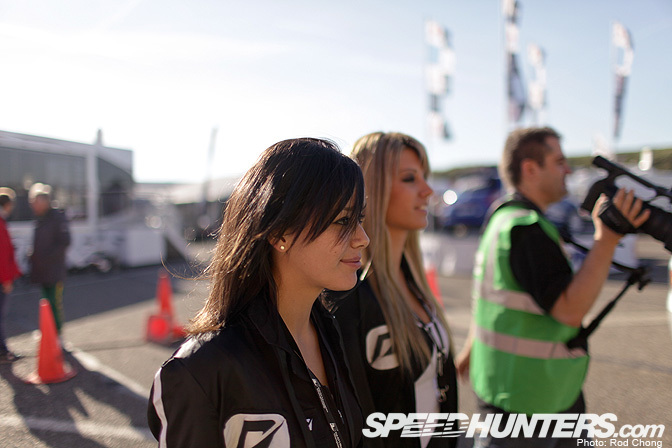 For me, Speedhunting is more than just a mild interest in cars, it's a way of life.  And I think these two girls fit the bill quite nicely.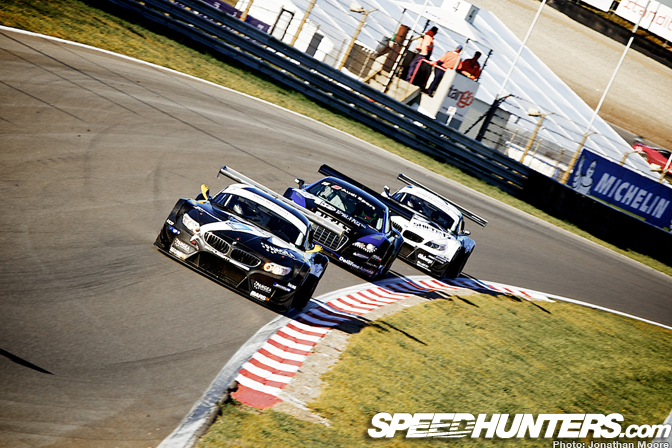 To give them a glimpse of what a "day on the job" might look like, it seemed appropriate to have the final contestants join us for the last round of the FIA GT3 European Championship.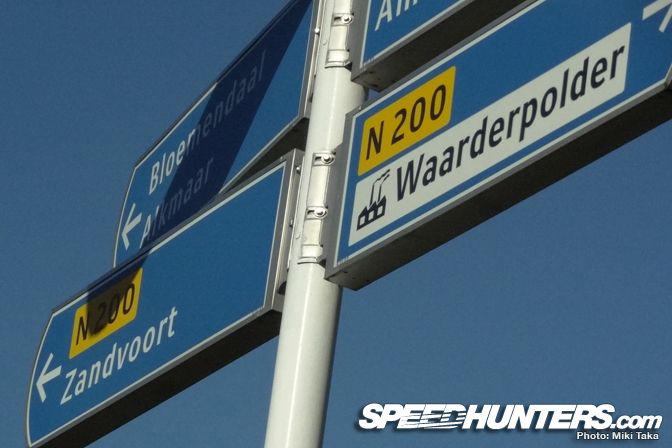 So just days after the final round of Formula Drift, I was on a flight from California to the Netherlands for a weekend at Zandvoort Circuit to meet up with them.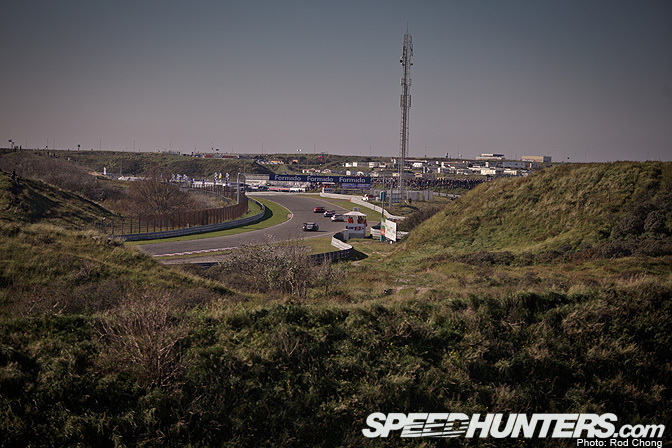 The scenery alone was a lot to take in.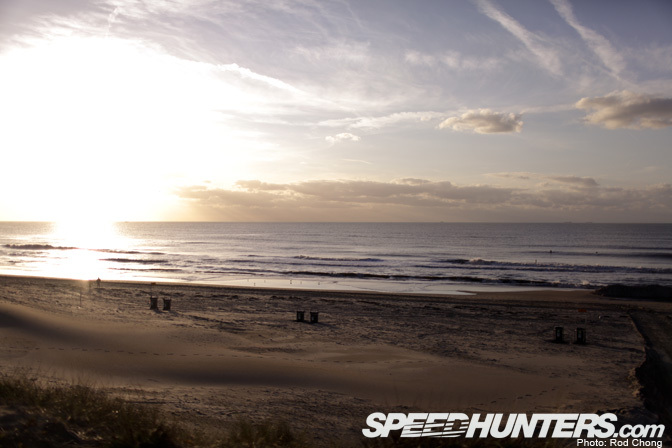 For 4.307 km (2.676 miles), the Zandvoort circuit snakes around a series of grass covered sand dunes.  In one direction are cozy-looking huts and to
the other side is the ocean, lined with beach clubs and bars.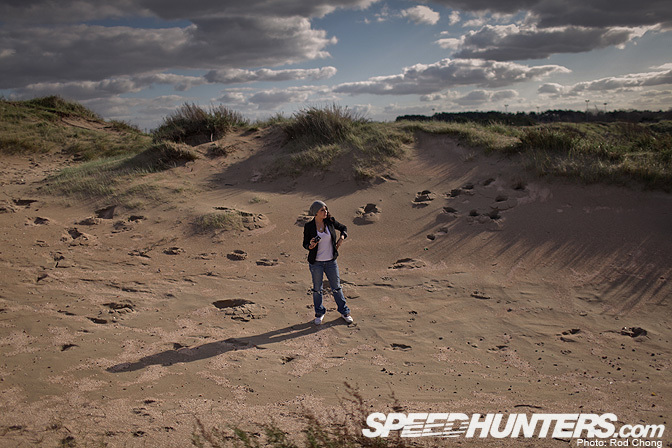 Though it was tough, I resisted the urge to frolick around like a toddler in a sandbox.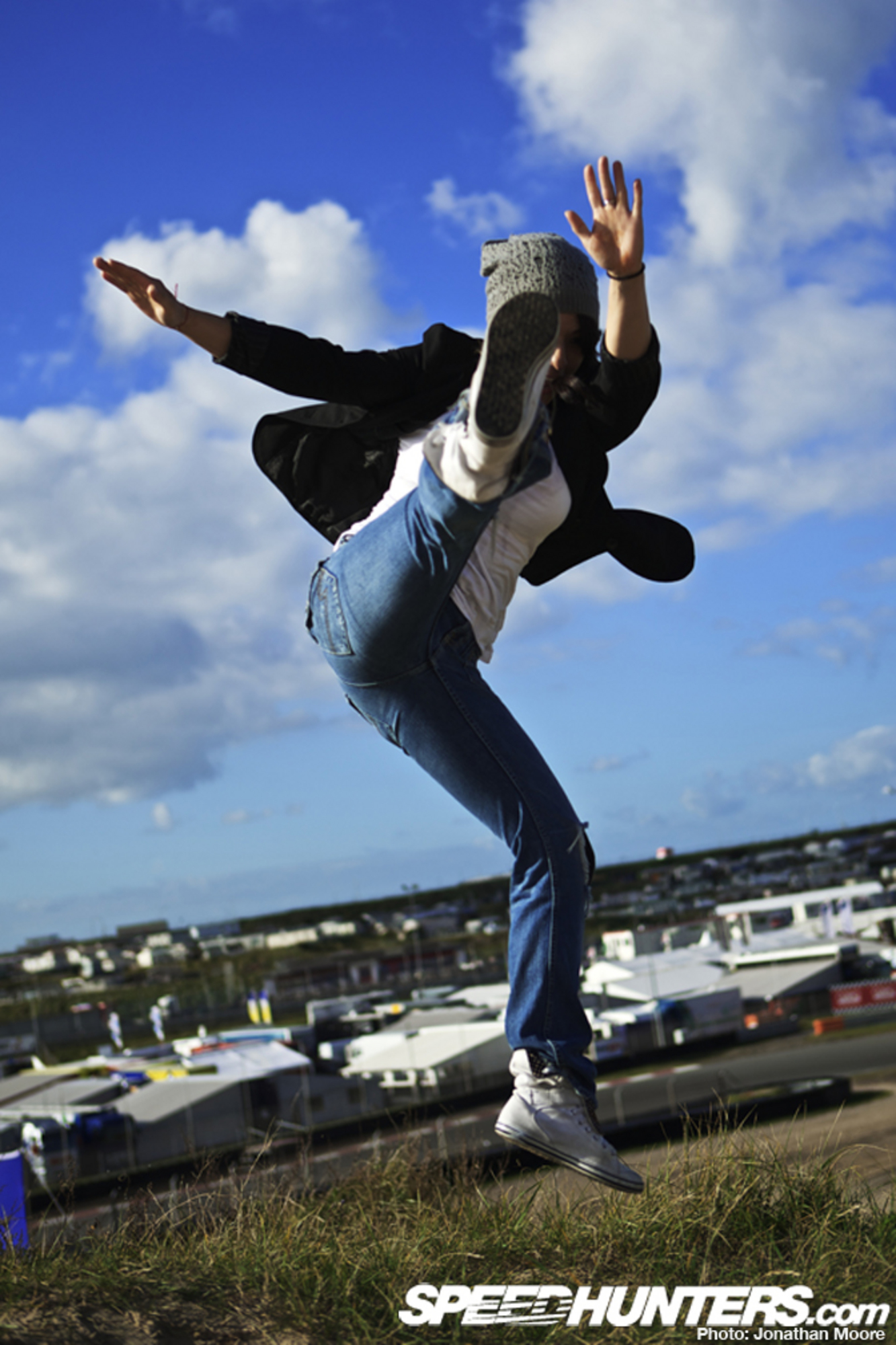 Well, not quite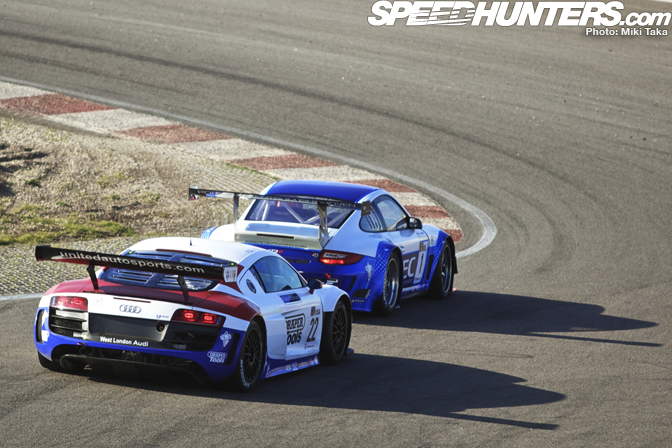 I joined Jonathan and Rod for some speedhunting and made preparations to meet the spokesmodel candidates.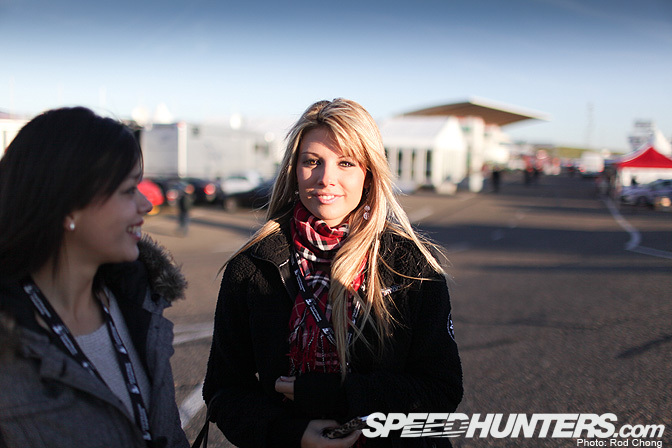 Here Camille and Julie would get their first taste of life at the track.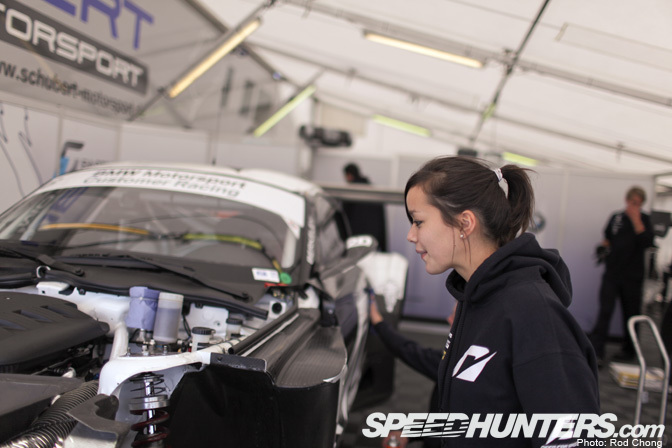 While the mechanics worked, Camille closely studied their techniques and methods.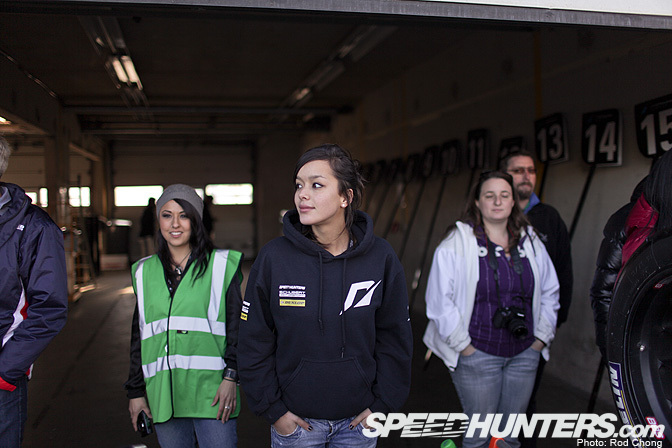 Believe it or not, she's a professional mechanic in the French air force. So being at the track in such close proximity to race cars was a real treat.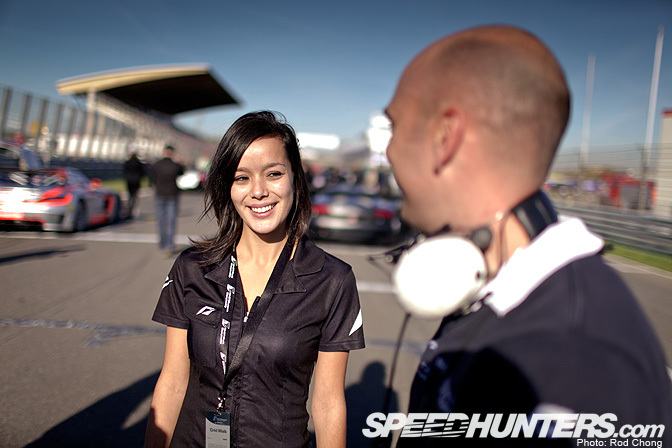 At one point she stated that if she couldn't be an NFS spokesmodel, she'd want to be one of the mechanics. I think she's asking the Schubert crew to work on the BMW Z4 GT3 in this shot.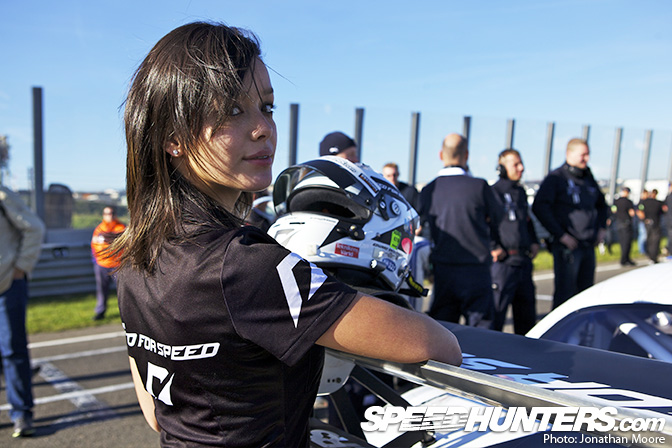 It'd be cool to see if something could be arranged next year.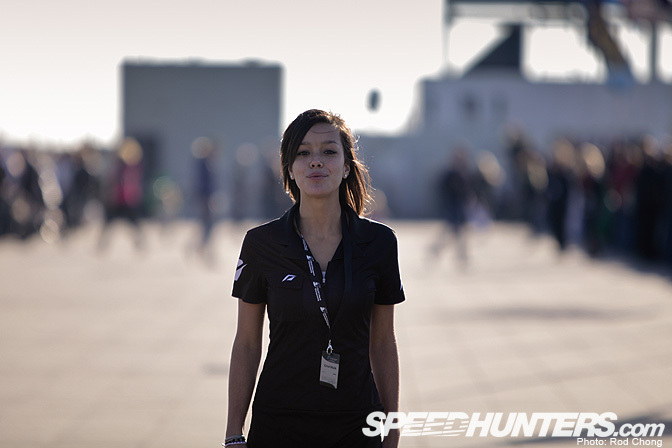 Perhaps Fredric will need a tire changer at Gatebil 2012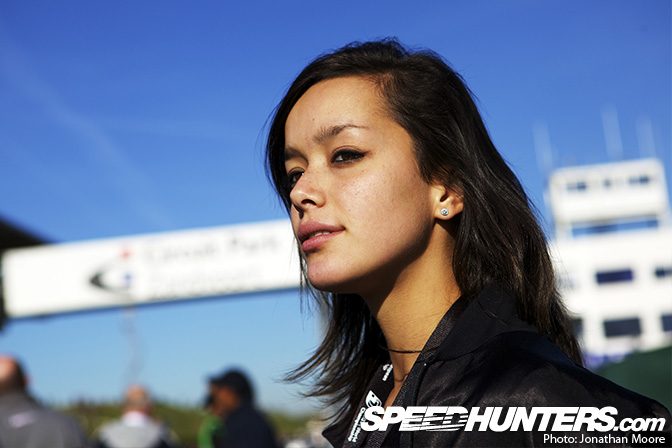 When asked for words to describe herself, Camille said, "friendly, determined, applied, contentious, simple, authentic, natural, dynamic, determined, perfectionist and frank."  We like!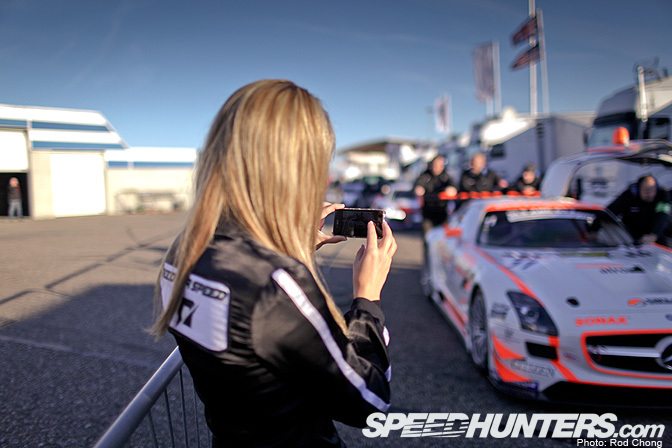 Though Julie is not a wrencher…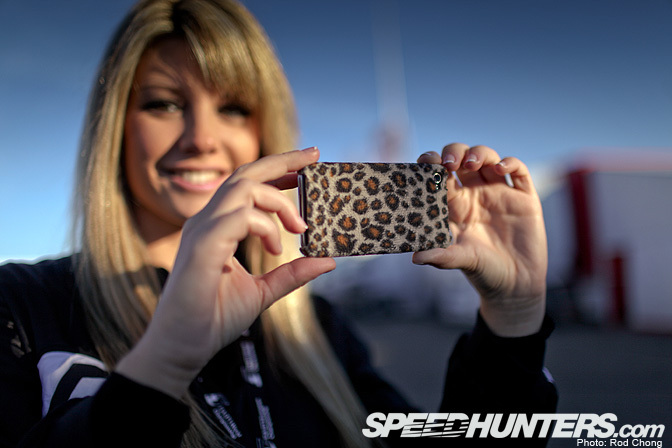 …she wasn't shy about her love for exotic cars and video games.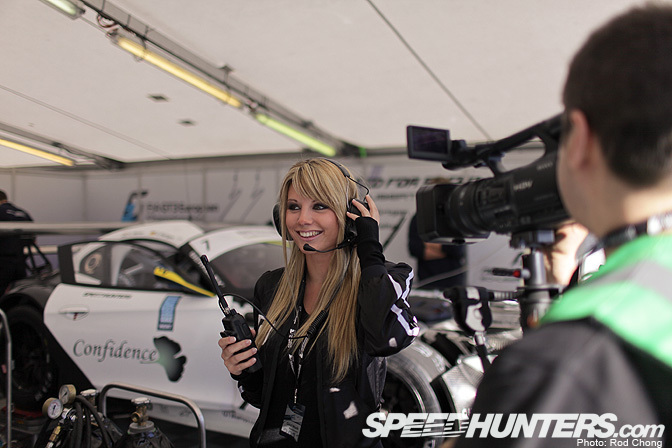 She seemed "at home" in the Schubert tent…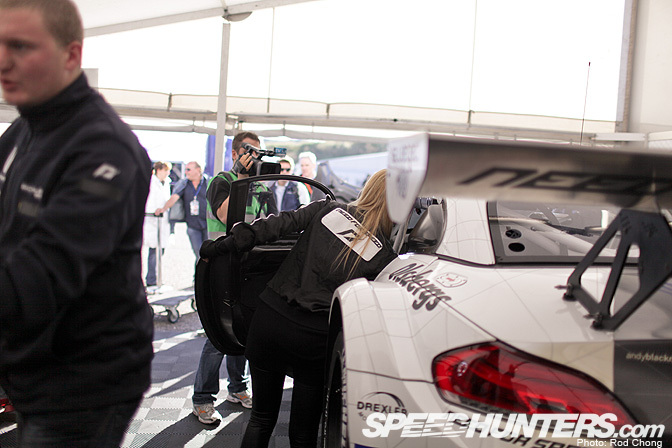 … and was eager to get a close look at the cars.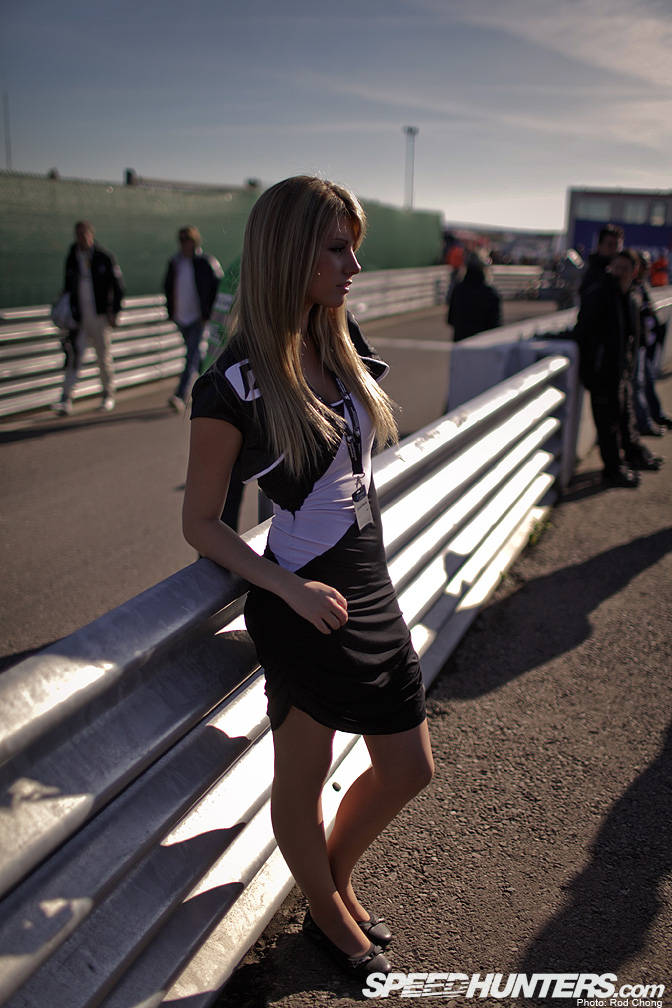 We've heard that Julie is quite the video gamer. In particular she loves playing racing games and claims that no one can beat her.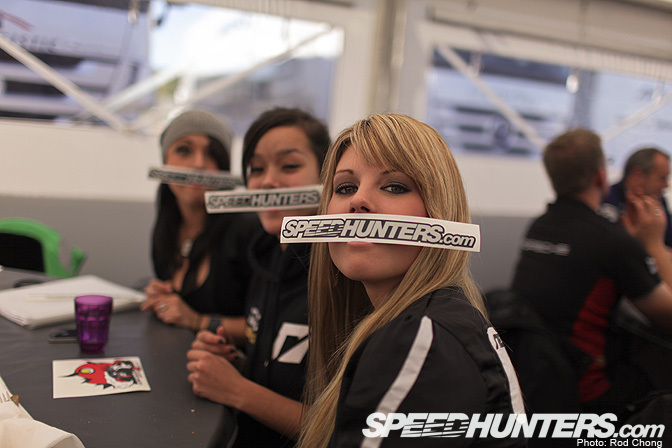 They love cars, racing games and travel… It sounds almost too good to be true doesn't it?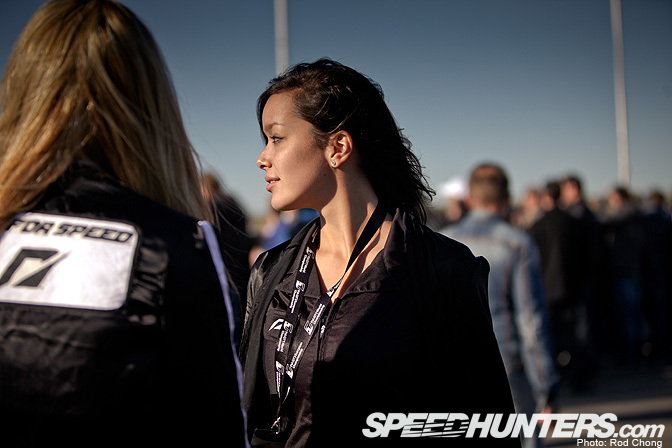 Wherever the team went, we followed…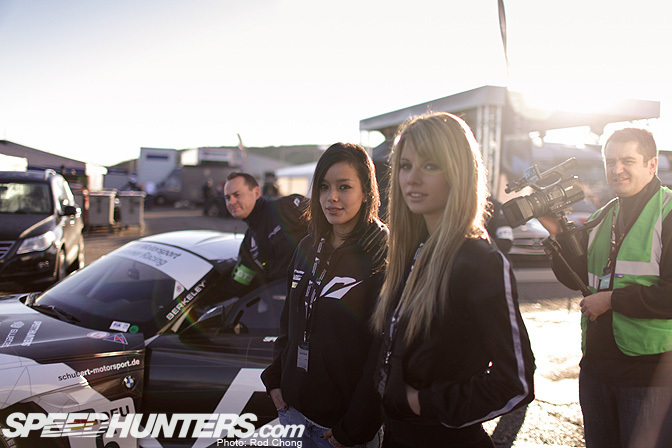 … tagging along from the paddock to the pits and starting line.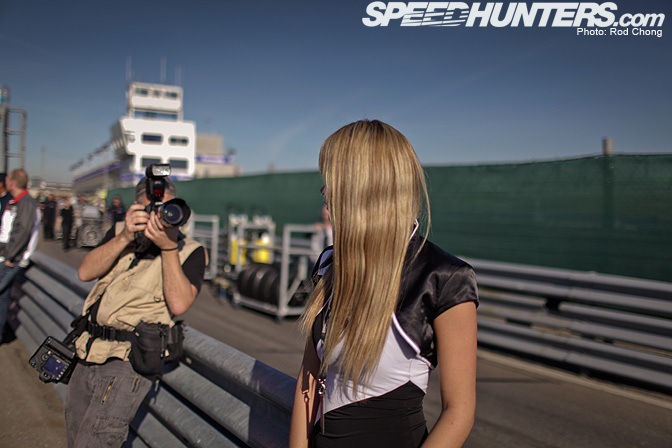 According to Julie's interview, her love for cars made the track the perfect weekend environment.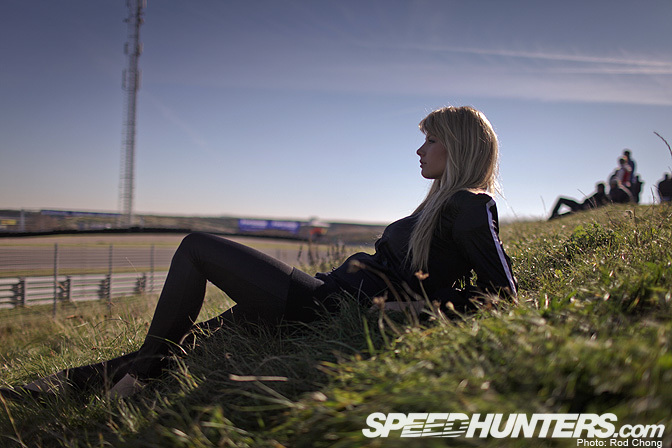 Her calm and relaxed energy made our photo shoots a breeze.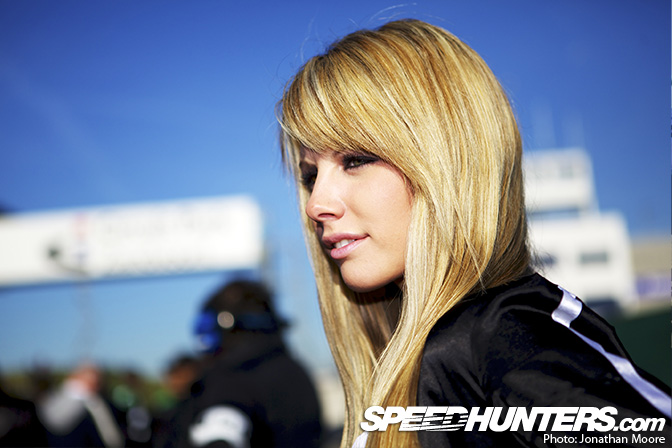 Our cameras seem to like her too!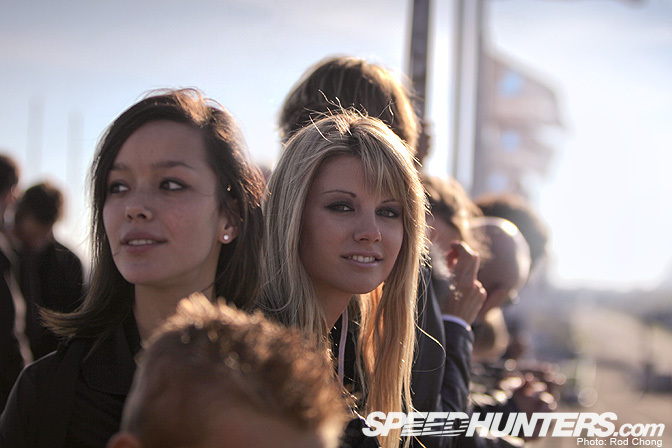 On a personal level, I enjoyed them both and loved that they were genuinely interested in everything that was going on around them. Both Camille and Julie had chilled, down-to-earth personalities which made them super easy to like right away.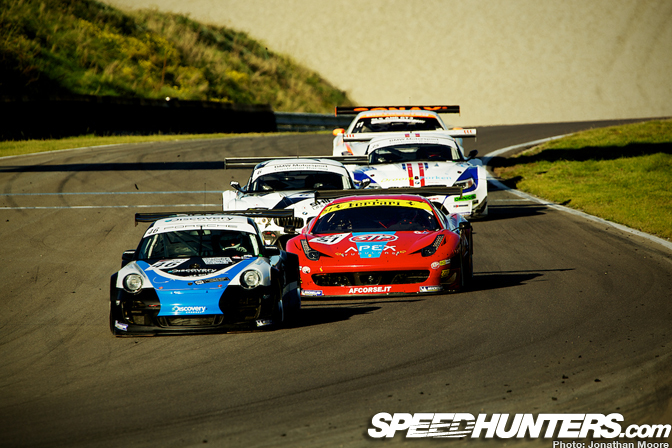 Like me, they were also impressed with the cars lapping the Zandvoort course.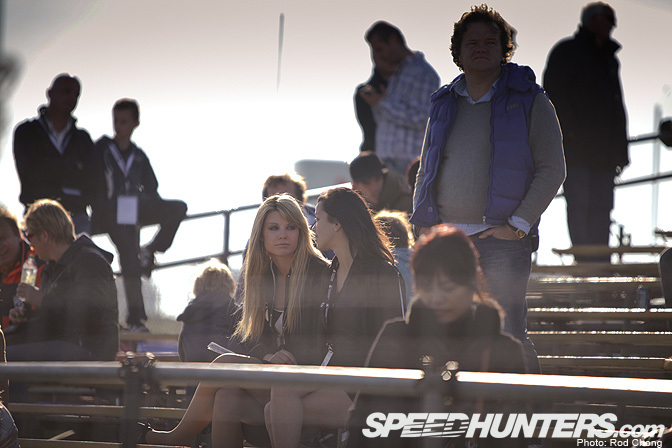 They watched from the stands.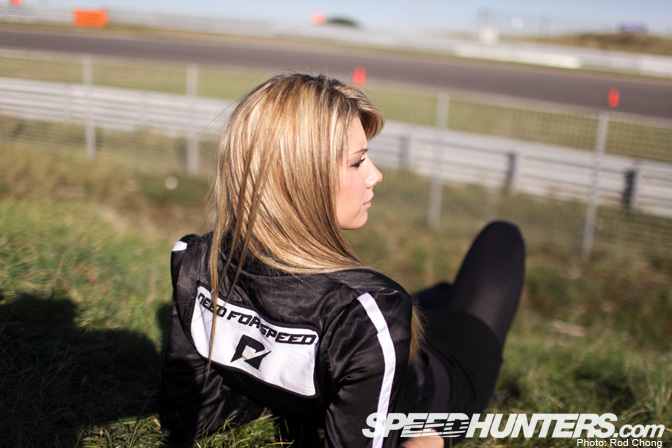 And explored Zandvoort's grassy sand banks.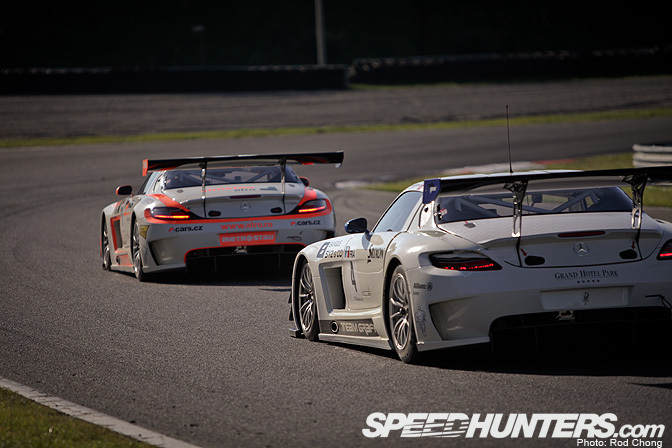 Meanwhile, Rod and I ventured our way around the track, indulging in the access that our media passes granted.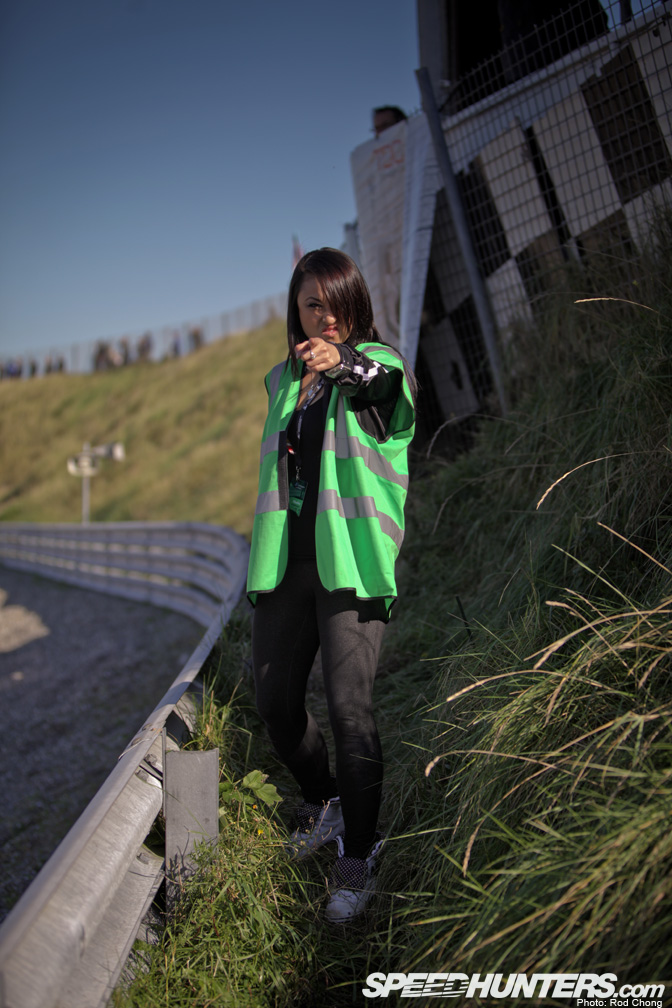 The media area had some sections that were very close to the track.   And though Rod was pleasantly surprised, he also warned me to be extra careful.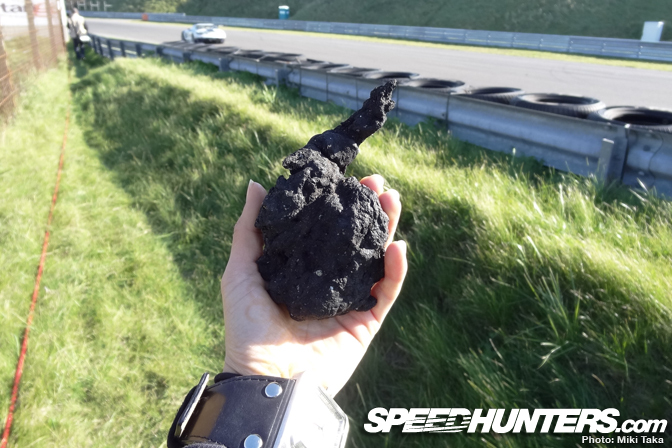 As if being in the path of a speeding GT wasn't dangerous enough, I
also had to keep an eye out for projectiles like this baseball-sized
blob of used tire!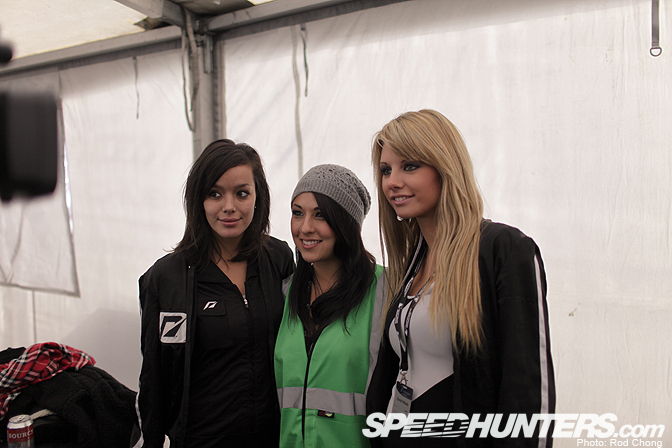 When the race was ended, I met back up with the girls to say a quick goodbye.
Though it was only in a day's time, I feel like I got a pretty good idea of Julie and Camille's personalities.  Overall, I think they fit the bill quite nicely.  With 2012 coming right around the corner, I wish them all the best and hope they're ready for the ride of a lifetime!  Please join me in welcoming them to the team.
– Miki Taka