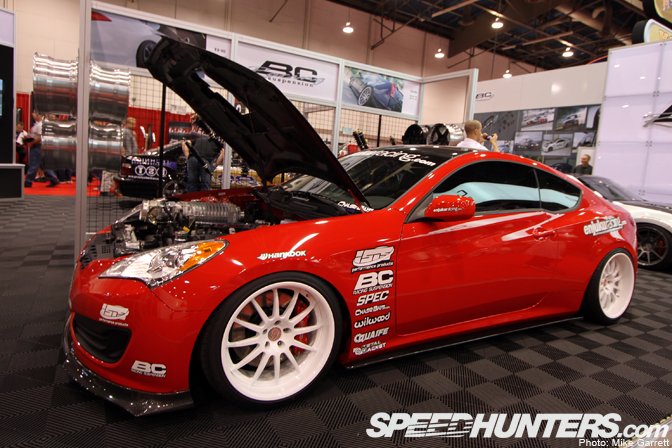 As we begin to wind down our main SEMA event coverage, I wanted to go through and do one more post with some extra photos and observations for my three days of walking the show.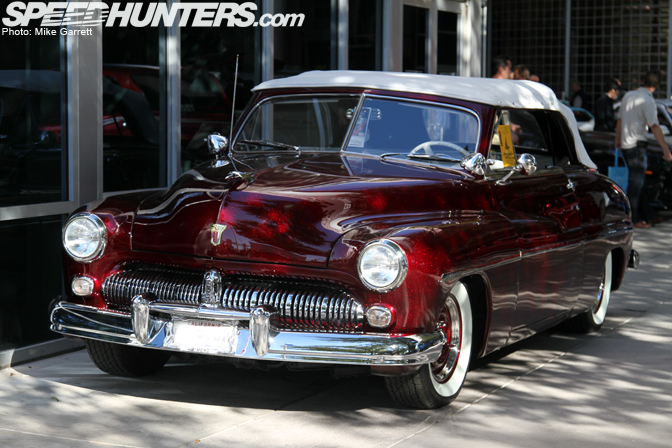 Even though this was my fourth year at SEMA, I still haven't gotten used to its strange mishmash of vehicles. It's the place where you'll see a very traditional custom Mercury one moment…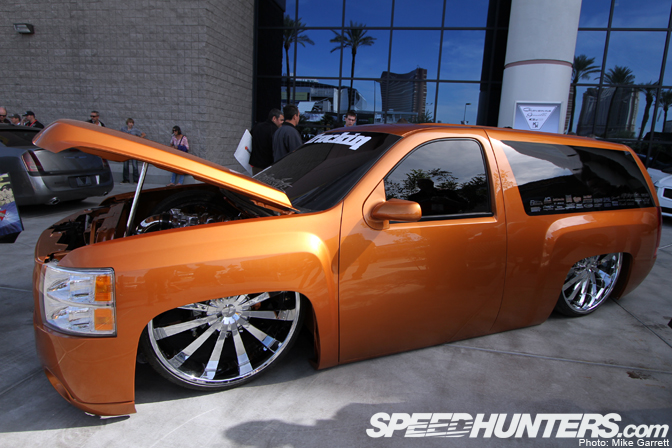 …and a slammed SUV with ridiculously large wheels the next moment.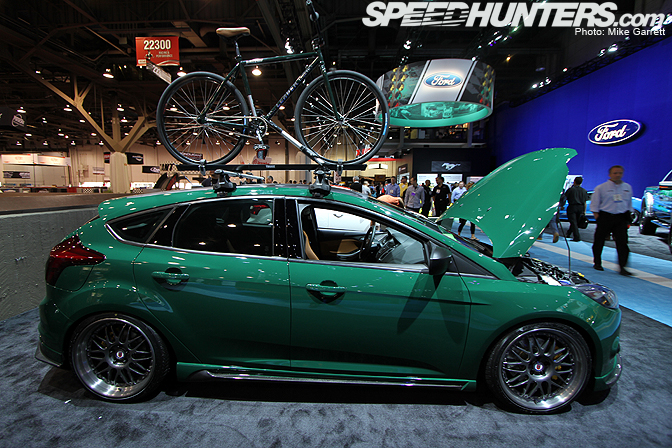 I was quite impressed with the ID Agency's take on the new Focus in the Ford booth.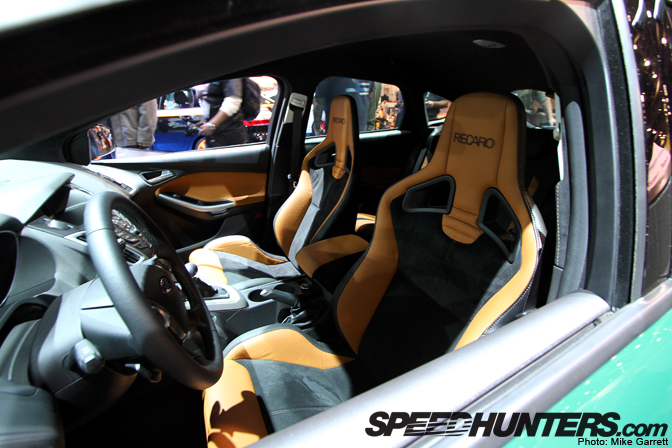 Recaro seats set off the interior nicely.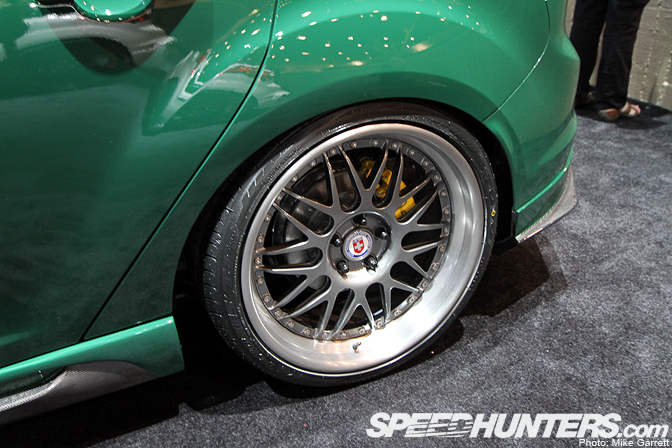 While 19" HRE C90s help give the car a mean stance. Nice job guys!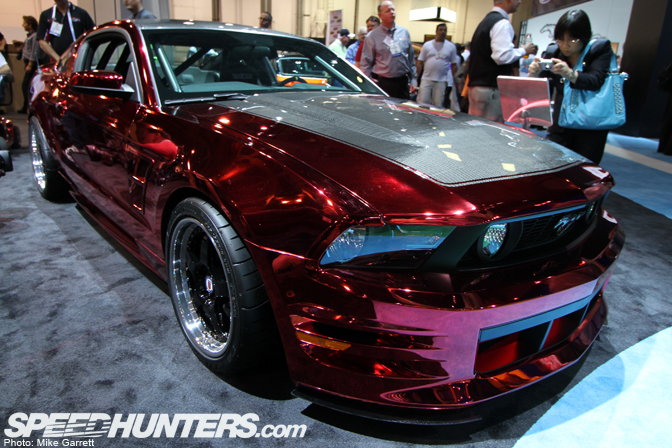 Creations 'n Chrome brought out this supercharged 2012 Mustang GT. Not sure if everyone will dig the chrome red finish, but the car certainly sits good.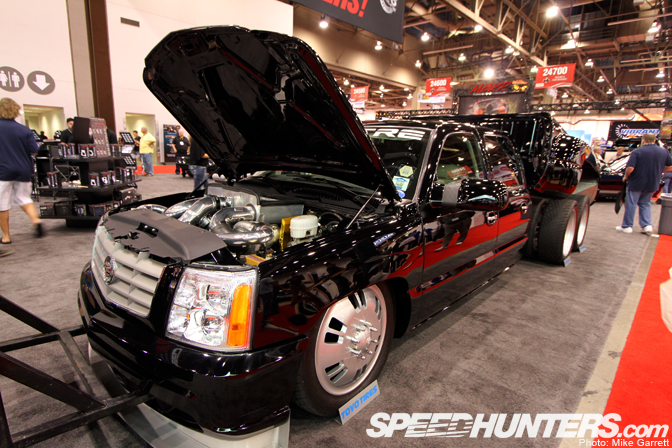 Nothing sums up the extravagance of SEMA quite like the Spectre Performance "Double Dually"…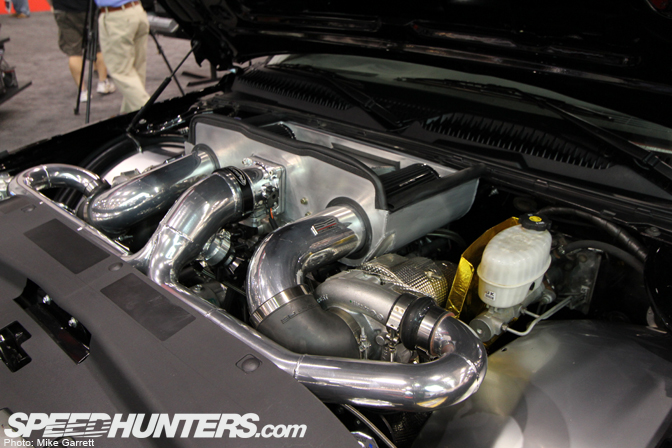 …and its wild twin-turbo Caddy motor.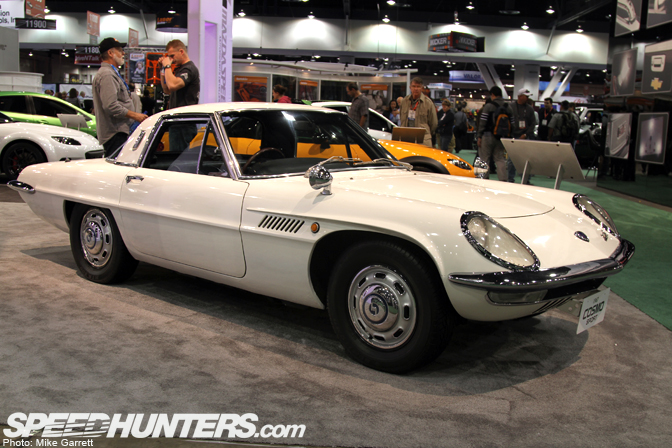 Mixed in with the new cars in Mazda's booth was their fully restored '67 Cosmo Sport. I wonder how many people knew what this was?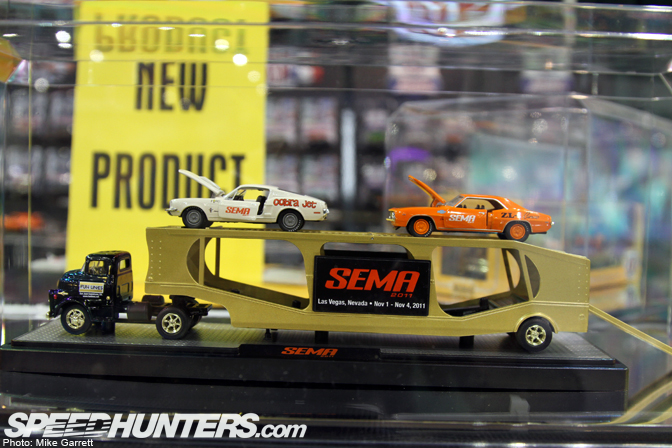 Just in time for our collectables theme, a cool SEMA edition transporter in the M2 booth.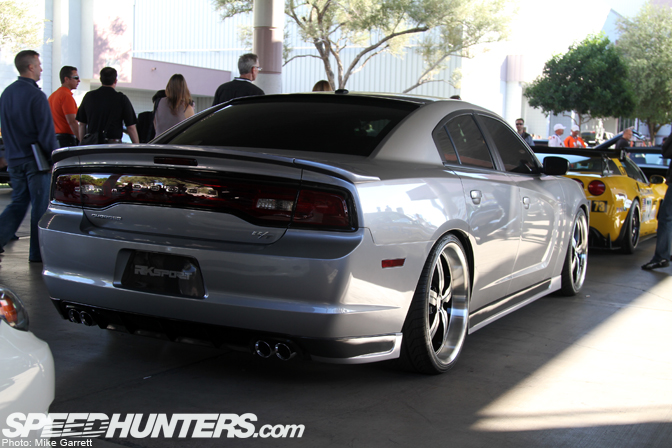 RK Sport's modified version of the new Dodge Charger. I was actually expecting to see more of these cars at the show.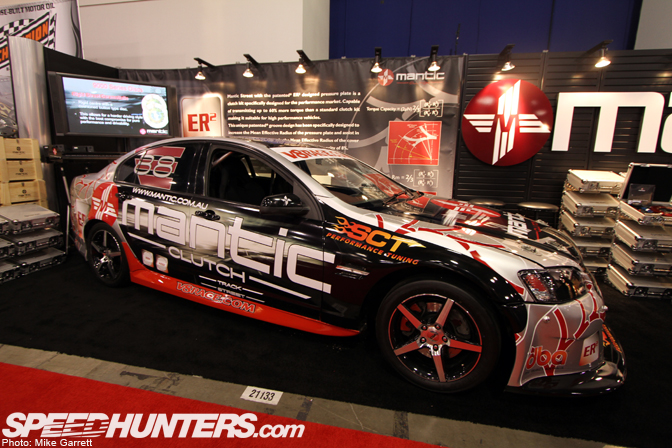 For a moment I thought this was a fixed up Pontiac G8 in the Mantic Clutch booth, but as our Australian readers will know, it's in fact a Holden Commodore.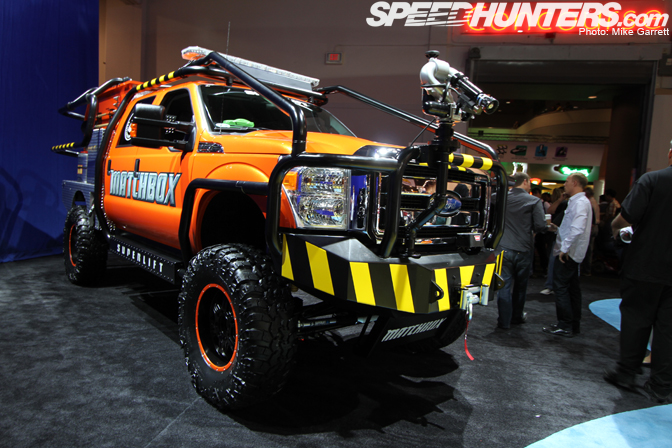 The little kid inside of me really liked this Matchbox-themed truck in the Ford booth.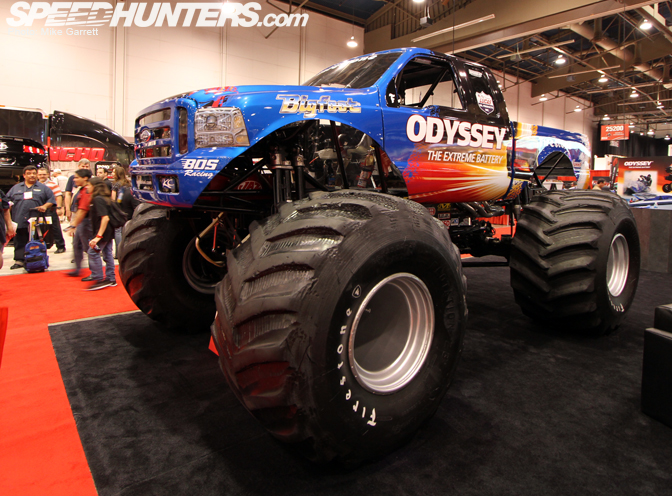 The same goes for this Monster Truck. C'mon, how can you NOT like Monster Trucks?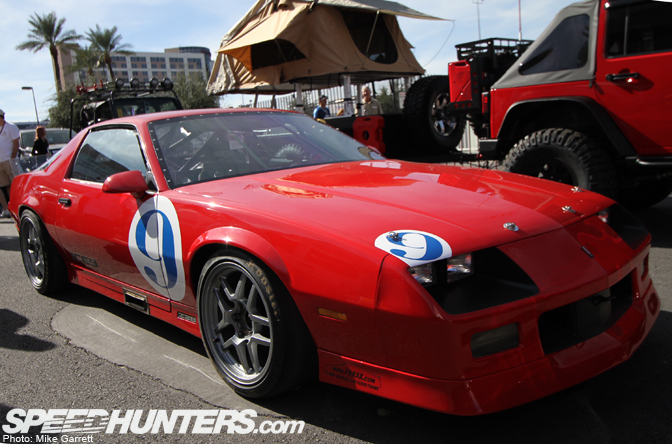 This third generation Camaro track car was sitting outside. Factory Z06 Corvette wheels are a nice fit.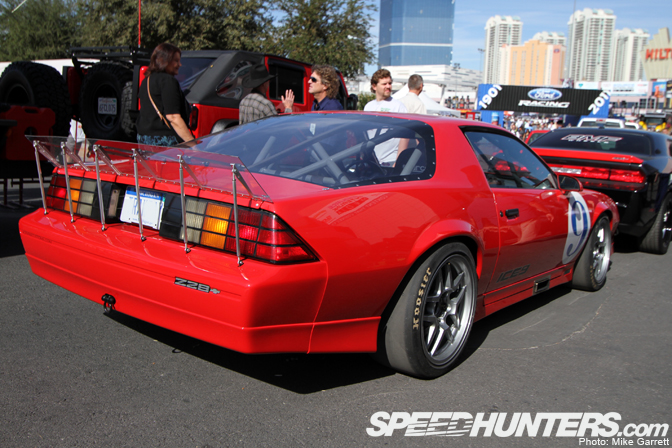 It's one of those '80s and '90s era cars that rarely pops up at SEMA.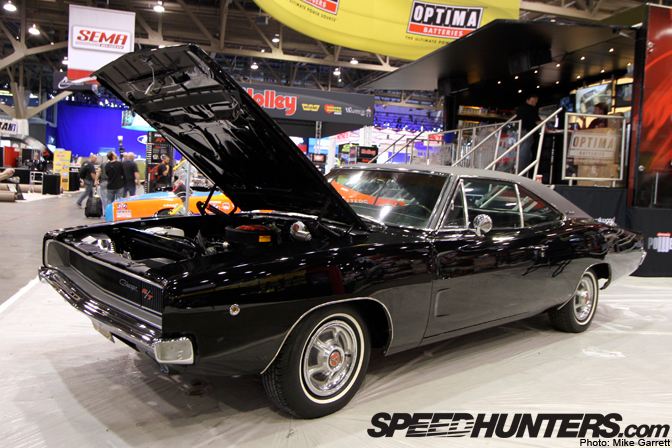 Steve McQueen's Highland Green Mustang might have been the star of Bullitt, but let's not forget about the '68 Charger that the bad guys drove.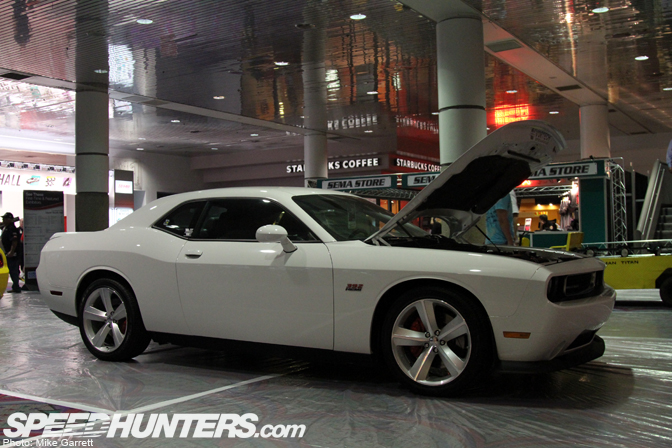 This Kowalski Edition Challenger is a modern tribute to the '70 Challenger from Vanishing Point.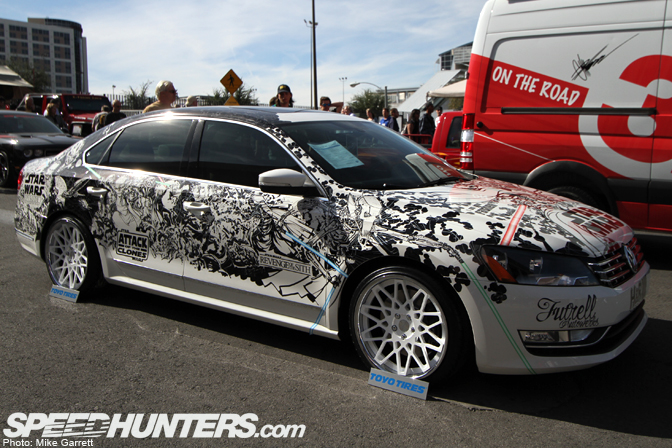 Here's another view of the Star Wars Passat.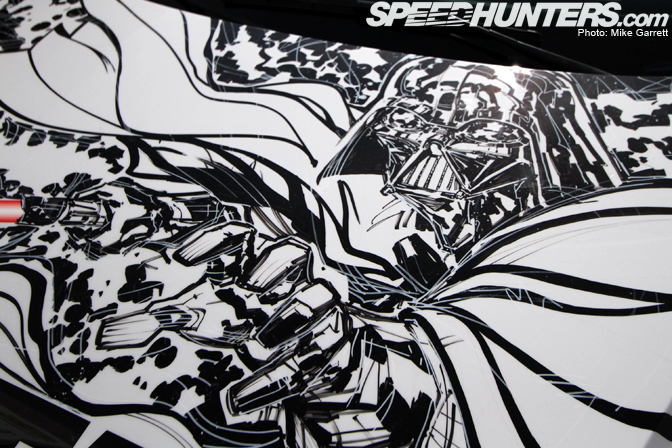 All of the artwork was hand drawn with Sharpie markers at this year's Comic Con before the car was sold as part of a charity auction.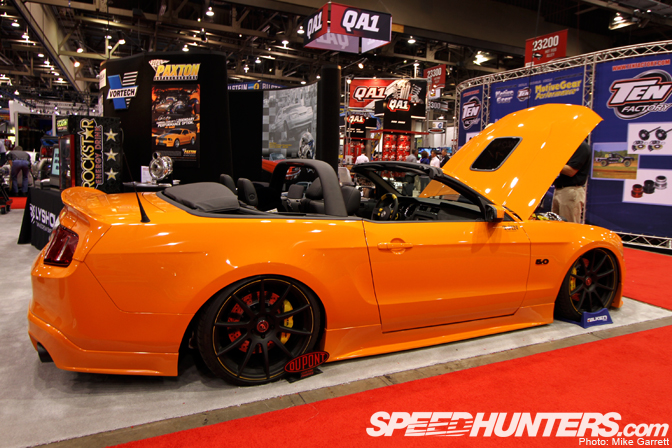 I'll finish up this bagged Mustang GT convertible. Just makes you want to go cruising, doesn't it?
Now to get working on some Car Spotlights!
-Mike Garrett