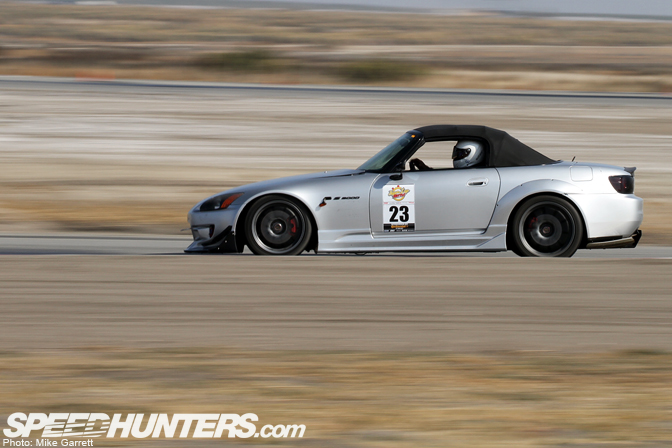 Let's go ahead now and take a second look at Wednesday's action from the Super Lap Battle event at Buttonwillow. As I said in the first post, there's nothing quite like a Time Attack event to cleanse oneself after a week at SEMA.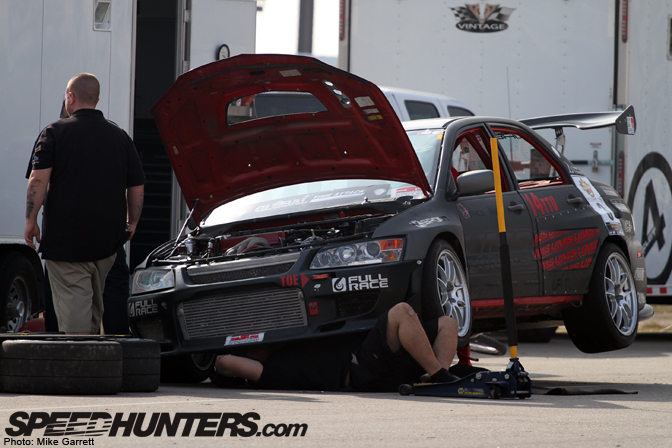 Here we see the UMS Tuning Evo getting a little work done prior to its afternoon track session.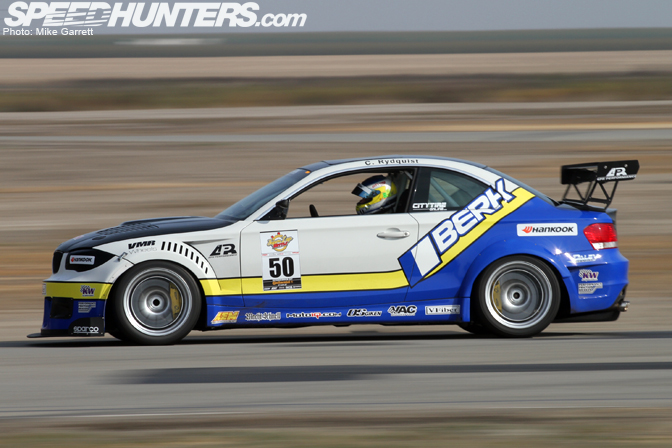 The Berk Technology 135i looks quite different from the last time I saw it. Under the control of Carl Rydquist, the little BMW finished atop the Limited RWD class with a 1:53.221.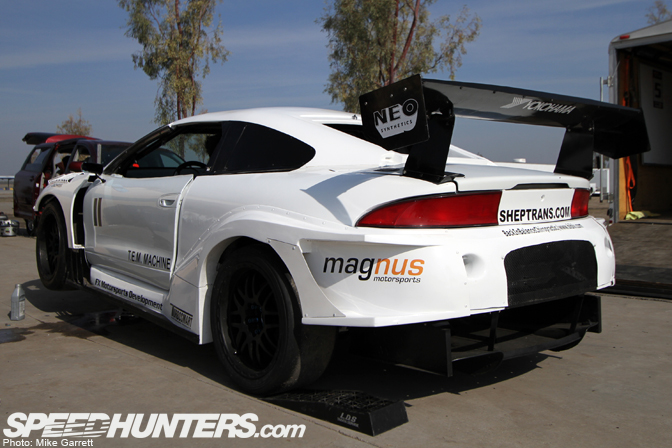 The dramatic wide-body Eclipse was out at Buttonwillow again, but unfortunately it was sidelined due to some technical issues. Still one of the most unique cars at the track.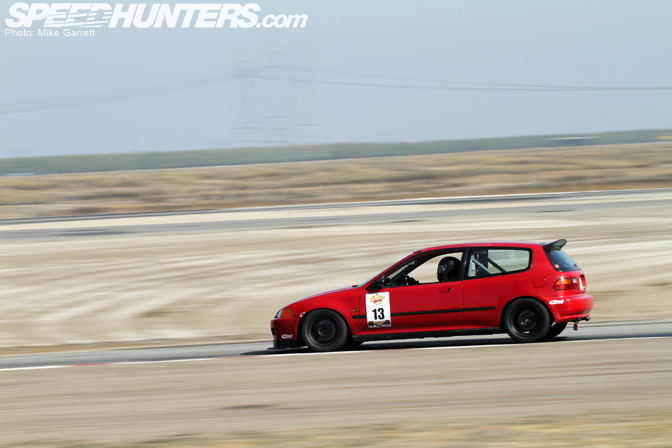 While there may not be as many big budget teams competing these days, it seems there's been an influx of grassroots Honda circuit machines in the Time Attack world.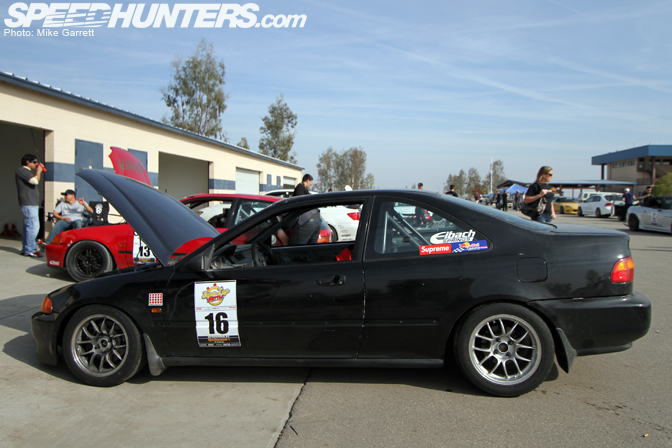 A lot of people like hate on Hondas for one reason or another, but these guys live and breathe for tracking their cars. Much respect.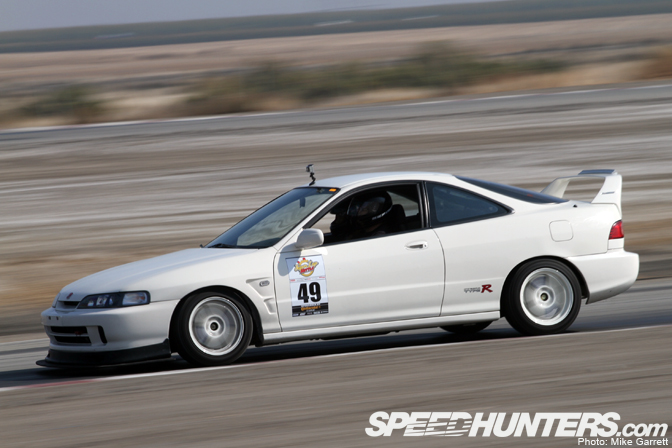 The DC2 Integra is just about perfect if you ask me. Gotta make that Type R nameplate ring true.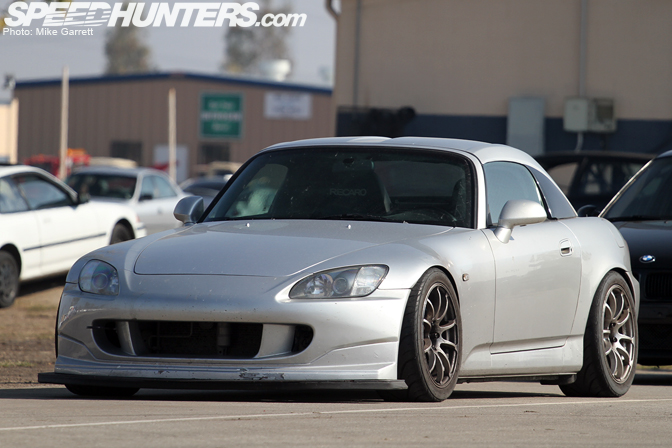 Then again, some of the Honda track heads prefer their VTEC power to go through the rear wheels.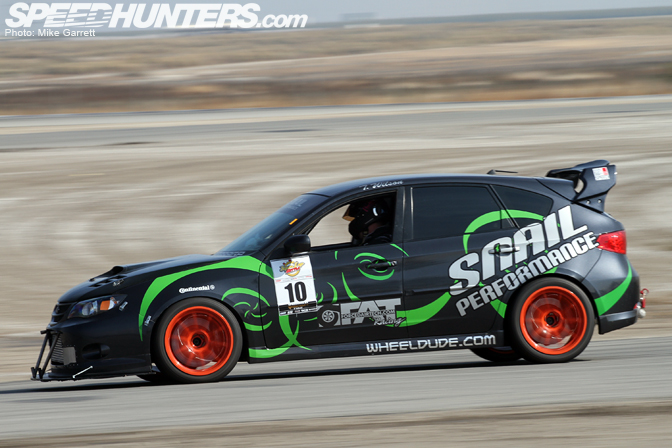 Snail Performance brought out this Impreza hatchback, which finished third overall in the Limited AWD group.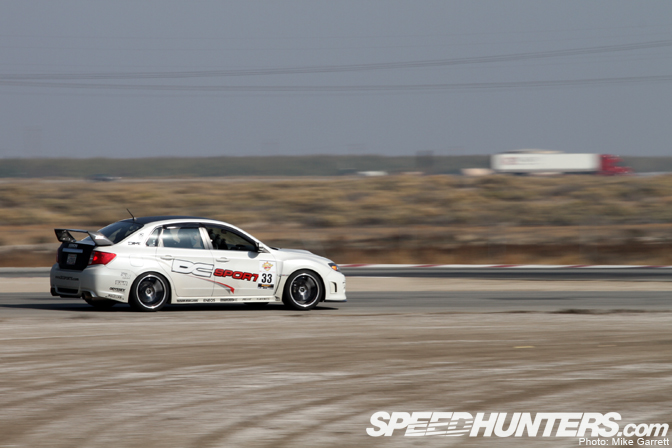 The DC Sports STI uses its four wheels of grip to exit the Off Ramp corner.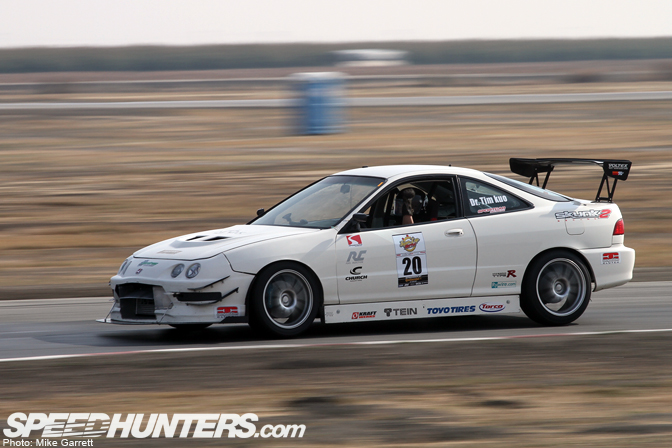 Tim Kuo heads out for some laps in the Sportcar Motion Integra. In case you aren't familiar with Sportcar Motion, make sure to check out our past features on them.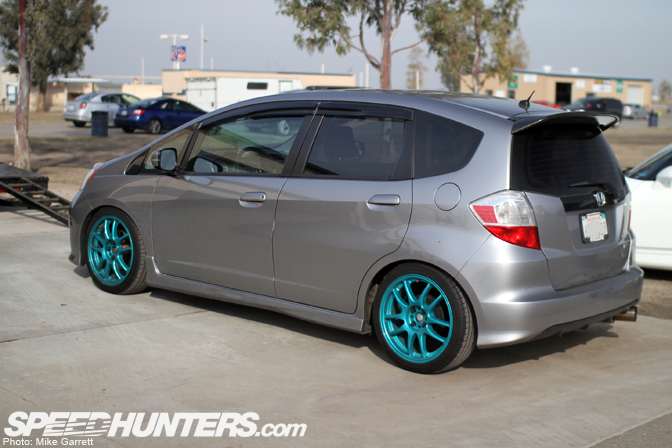 Cool little Fit that was parked alongside the garages.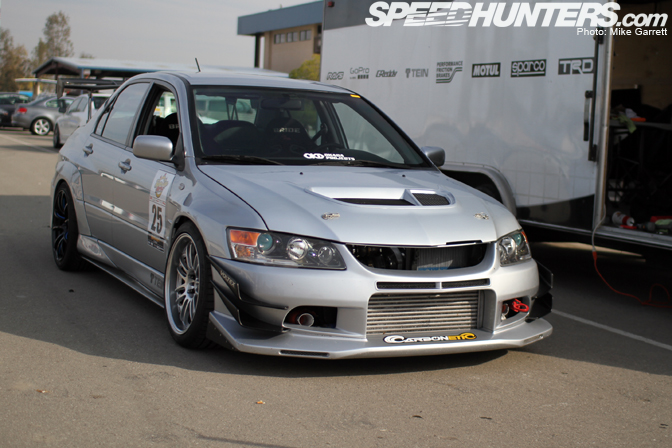 The Kontrabrands Street Class Evo. Tasty.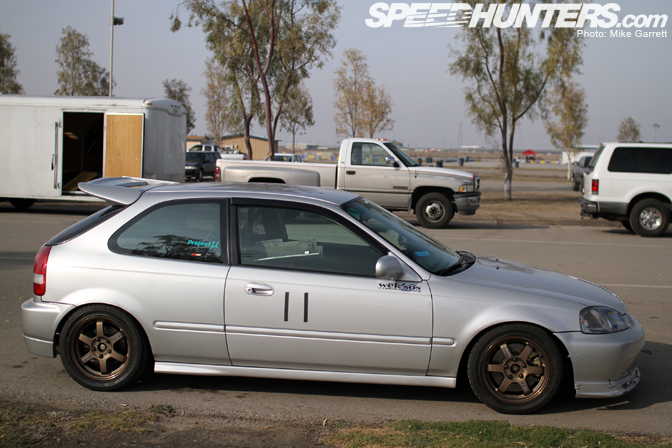 More Civic love. The functional track look will never go out of style.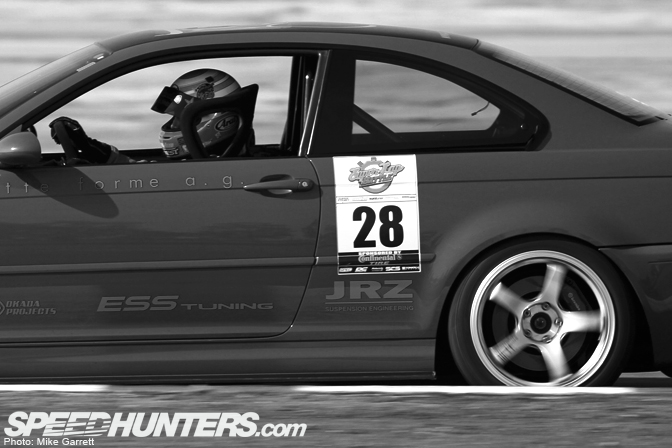 Tarzan works his magic behind the wheel of the Platteforme Ag M3. Always fun to watch the man do his thing.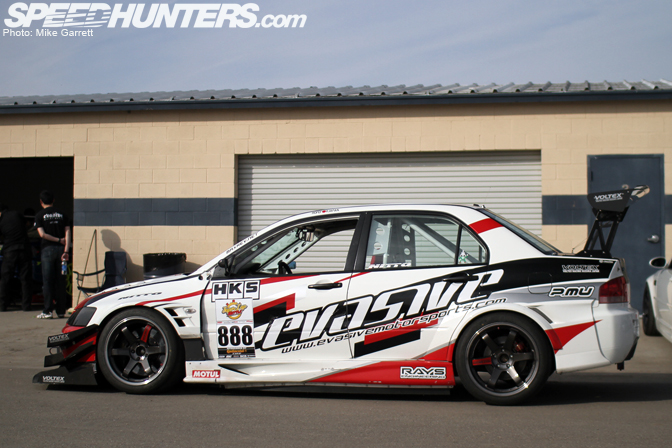 One more look at the beastly Evasive Evo.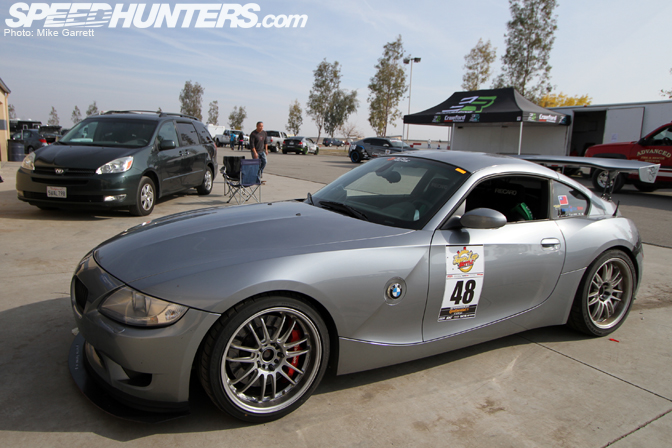 Platteforme Ag was also running this Z4 M Coupe in the event.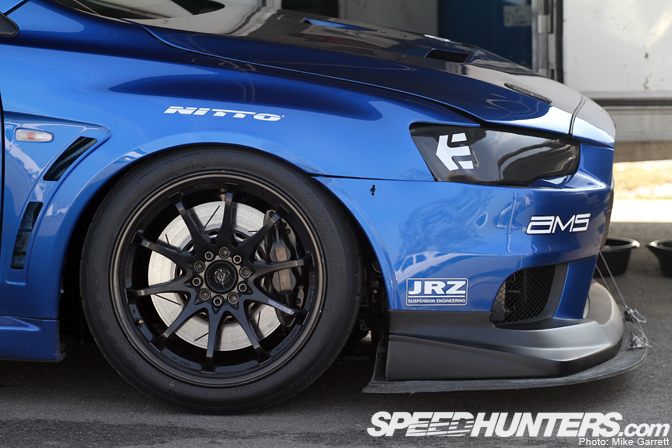 The rubber, wheels, and brakes of the Gates 311 Evo.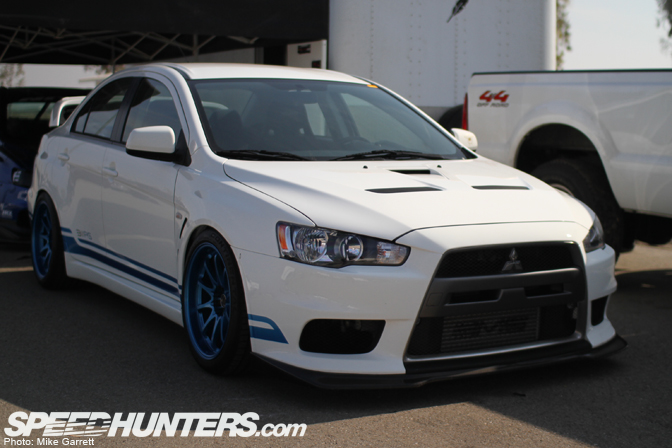 Ryan Gates also had his newest project out there, the 311 RS.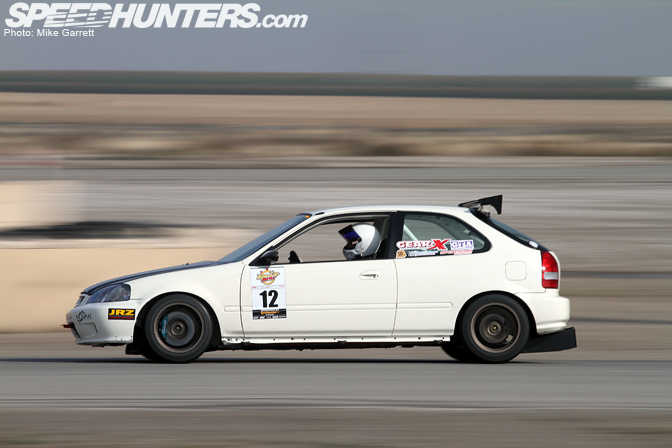 That will wrap it up for now. Back soon with a few high res wallpapers for you guys!
-Mike Garrett