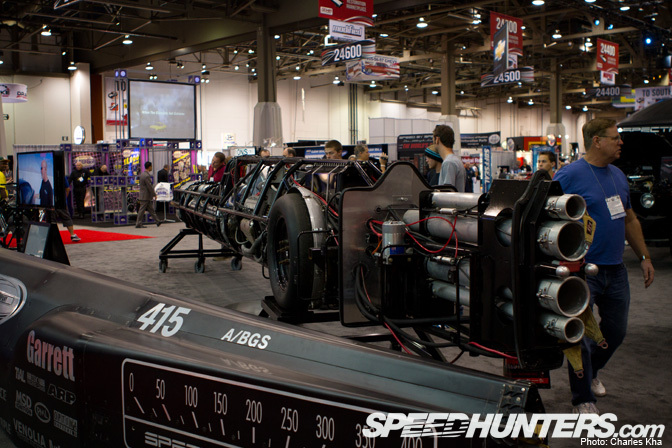 Greetings from Las Vegas. Like many in the car industry, I've made the annual pilgrimage to the temple that is the SEMA Show.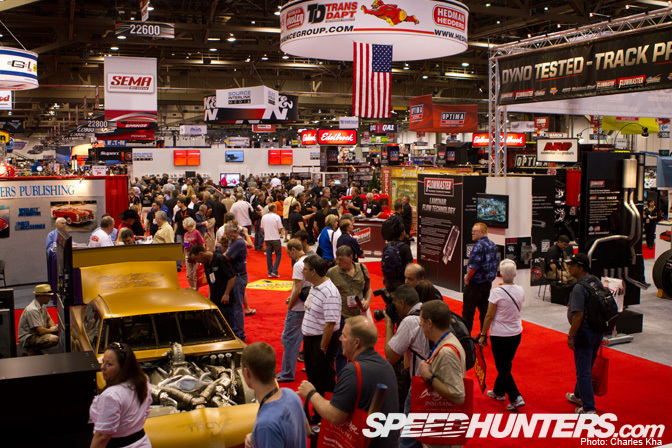 As I walked the seemingly endless halls – the show covers some 2,000,000 sq ft – I noticed that many of the patrons had something in common; and I'm not referring to their passion for cars. Everyone it seemed, had bags under their eyes. Indeed, the past week has been tiring for the global aftermarket collective. Hundreds of car builders have been working around the clock to get their cars to SEMA, thousands have taken long flights from all corners of the world, and many companies have been busy tearing down their stores to erect temporary ones in the Convention Center.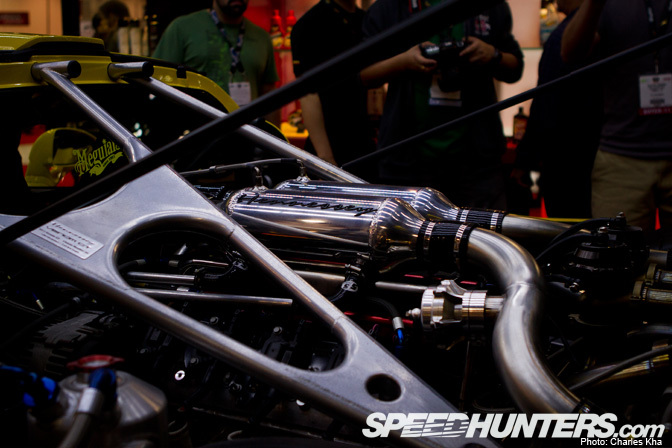 However I'm pretty sure that most of SEMA's 100,000 patrons won't be complaining. With so many amazing cars and parts on display, sleep can be had later. Next week perhaps.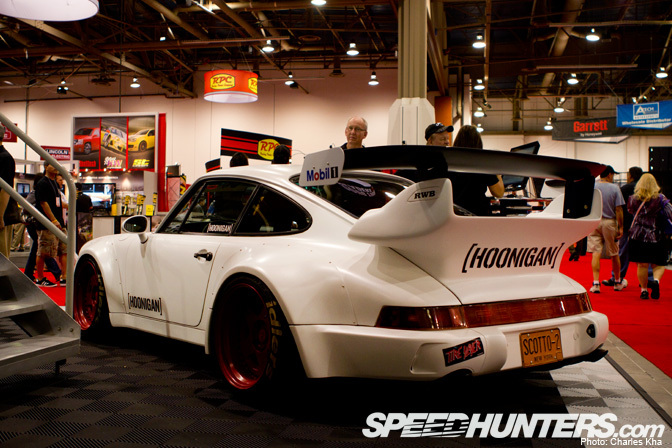 Another great thing about these large events is the opportunity to catch up with familiar faces in the industry. Today at SEMA I bumped into some old friends from Australia, and I must say it gave me pangs of homesickness. Looking back, it was exactly 12 months ago that I grabbed a one-way ticket from Sydney to Vancouver. Boy, has 2011 flown by.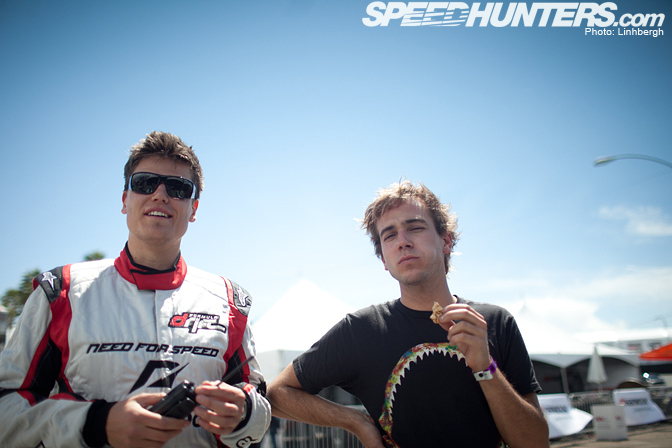 On top of our SEMA coverage, which will be coming thick and fast, there's plenty more in store for you this month. With many of the championships having come to an end, we'll start looking back on what 2011 will be remembered for. Our Team Need for Speed drivers, which cover GT3, endurance, drifting and time attack, will look back at how they've fared.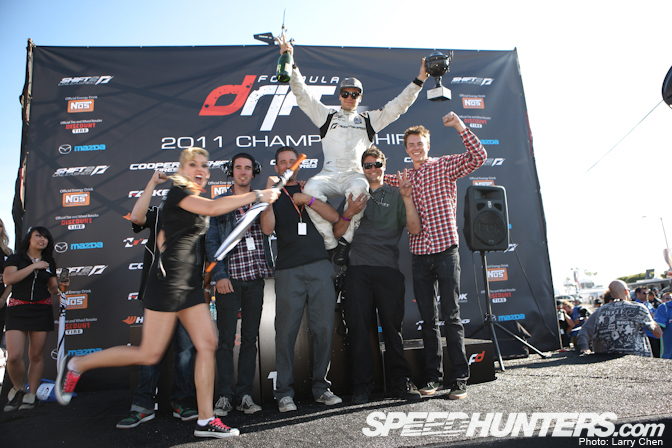 For some there were some glittering highs…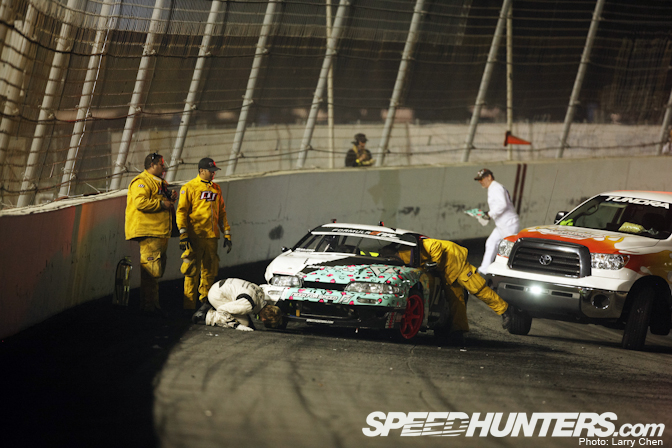 …But also some dark low points.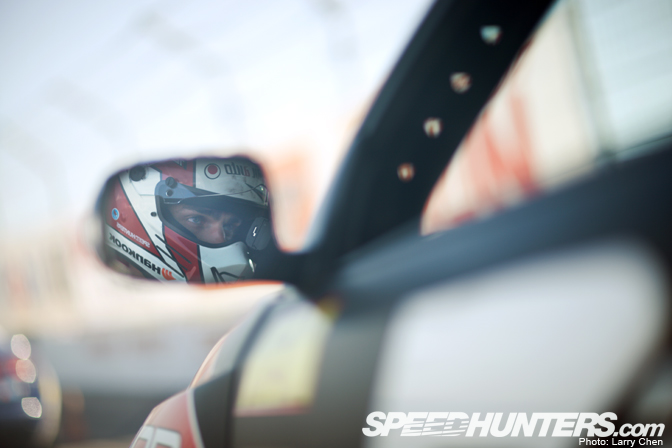 Did this year's season live up to their hopes and expectations? Or are they already looking to 2012?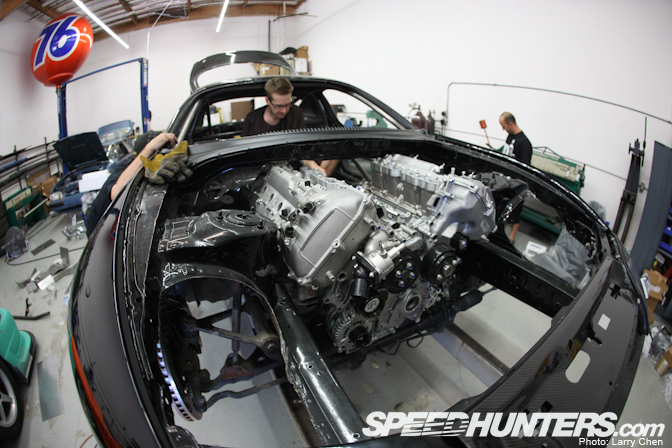 However, just because we're nearing the year's end doesn't mean everything is winding down. Indeed, Team Need for Speed is still in overdrive with Chris Rado's 2500hp Supra build nearing completion. The Supra will be one of a handful of exclusive real-world cars that will be featured in the upcoming Need for Speed The Run game – but more on that in the coming weeks.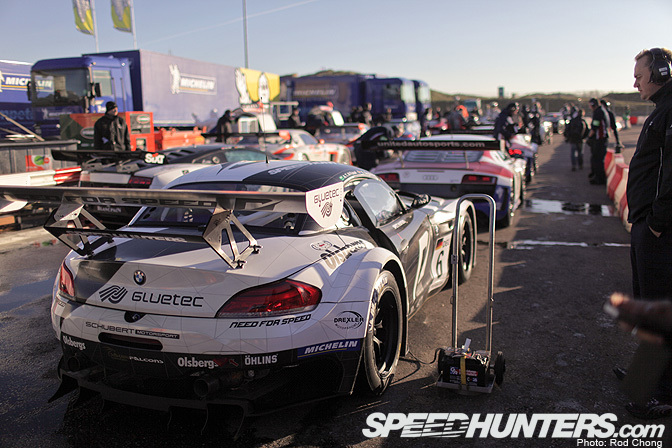 Jonathan Moore will be having an interesting conversation with Team Need for Speed driver Edward Sandstrom.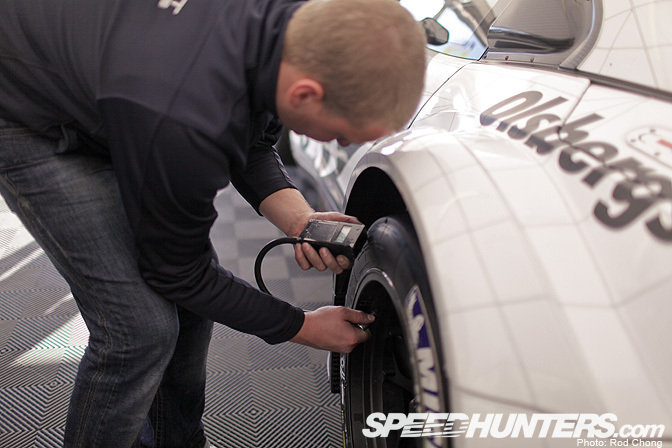 The discussion will be more technical in nature; specifically, we want to find out how our Z4 GT3 was set up for the recent Zandvoort round.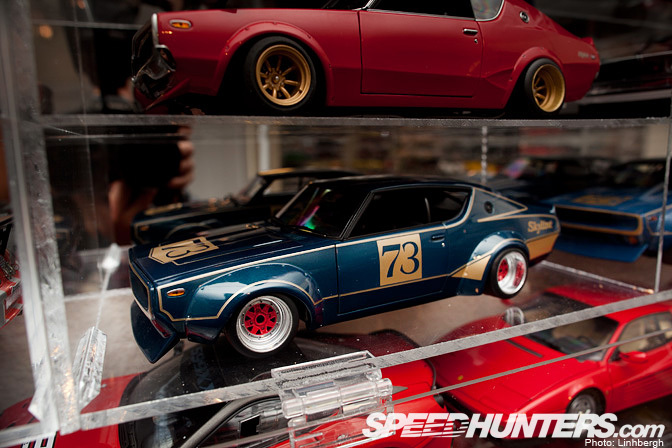 Around this time of the year, the Speedhunters team starts looking at collectables. Perhaps we like using Christmas as an excuse to add to our personal collections!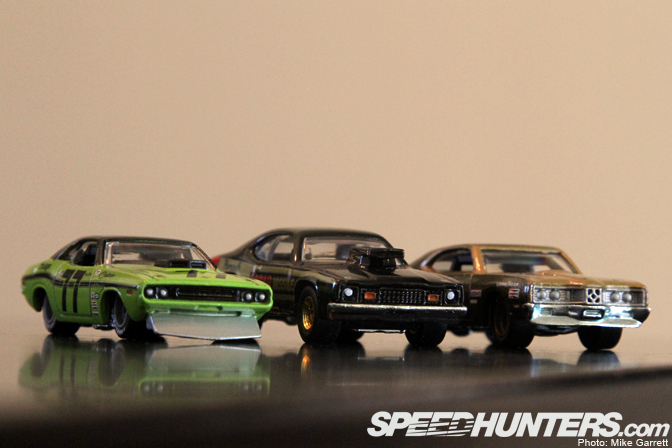 We'll have a series of Collectables themed articles throughout November. We'll shortly be calling out to any of our readers who think they have collectables worth showing.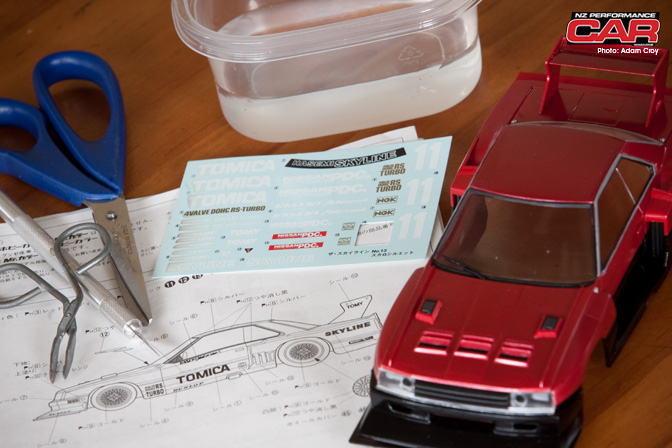 Whether you've hand crafted an impeccable model or built a unique RC racer, we want to hear from you.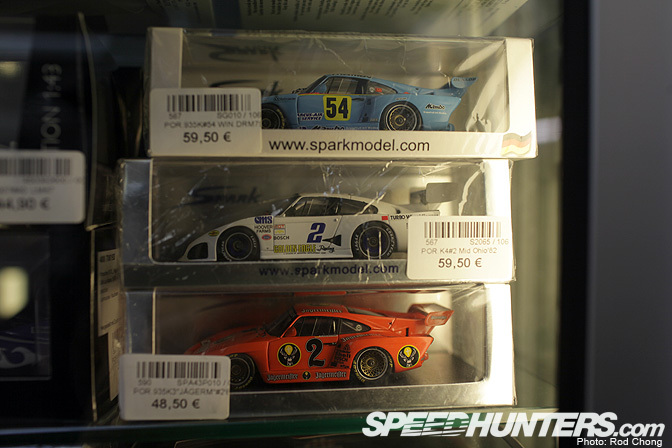 Our collectables coverage will include a look at the Döttinger Höhe model shop in Germany, an impressive RC track in Tokyo as well as some cool books and magazines.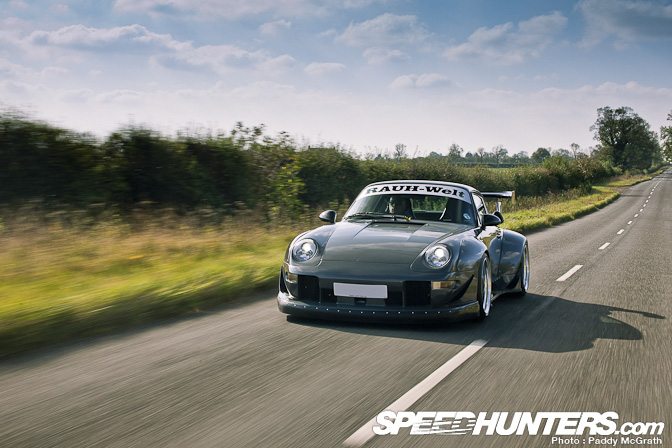 You may have noticed more car features and spotlights over the past year. Many of our readers have asked for more heavier weighted articles, so we hope you like this subtle change in direction. We'll be continuing this trend through November with features on cars like Vogue Auto Design's RWB Number One…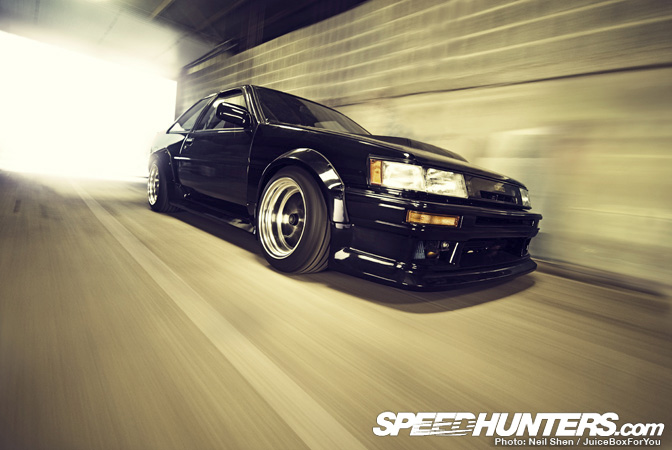 …This turbocharged 86…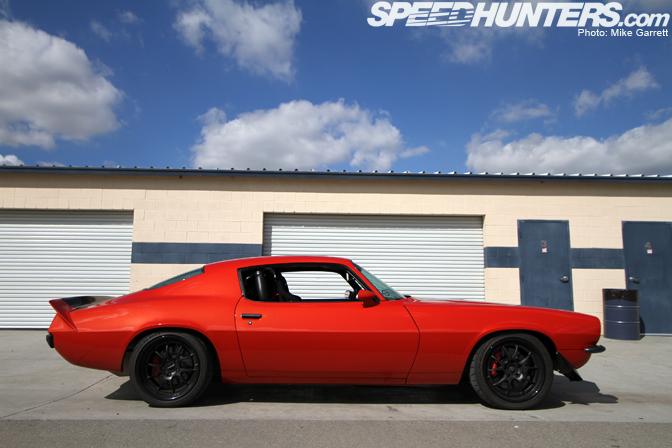 …As well as Mary Pozzi's Hotchkis-tuned Pro Touring Camaro.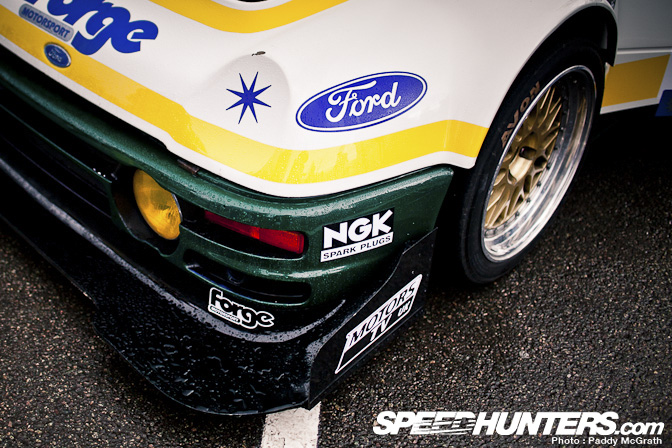 We'll take a look at a couple of rallycross cars, such as this RS200…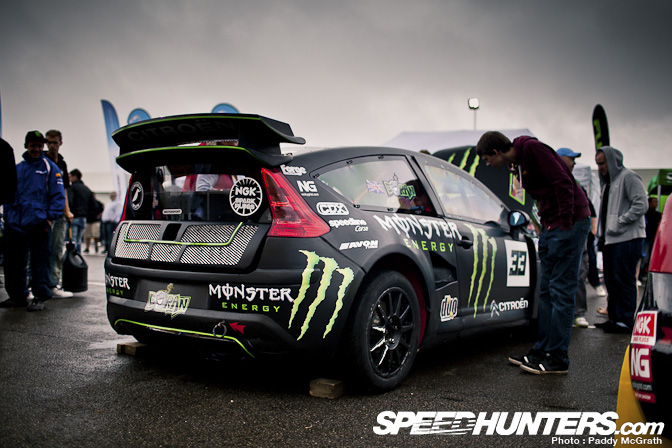 …Along with Liam Doran's Citroen C4.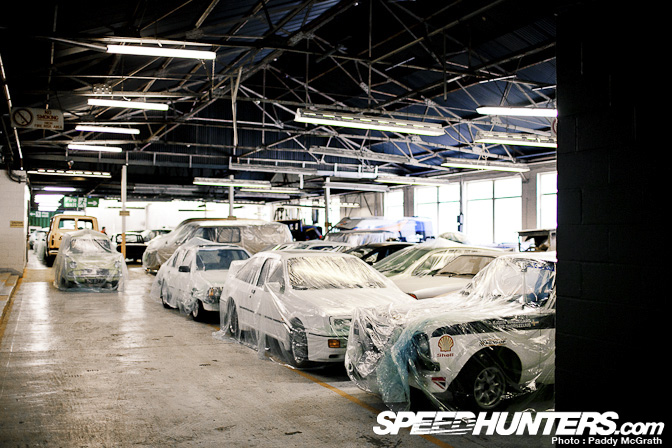 While half the team is at SEMA, on the other side of the world Paddy will be taking you inside the Ford Heritage Collection.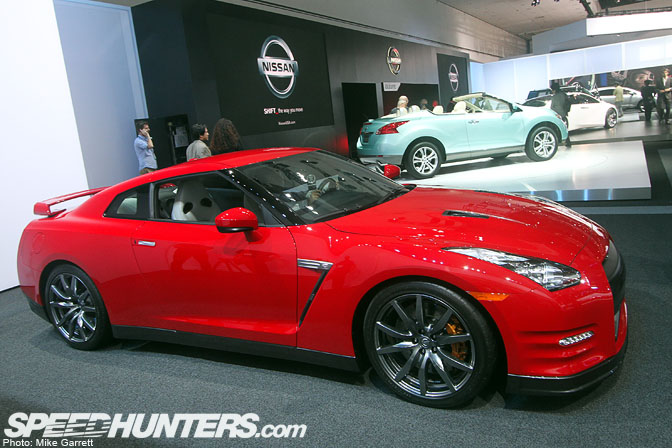 In just over two weeks time, Mike Garrett will head to the LA Auto Show…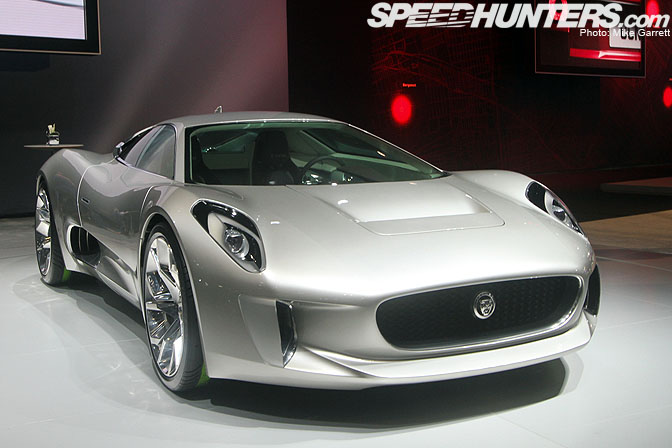 Some interesting cars will be making their North American debut at the LA Auto Show, including the C63 Black Series, the Fiat 500 Abarth, and even the Morgan 3 Wheeler.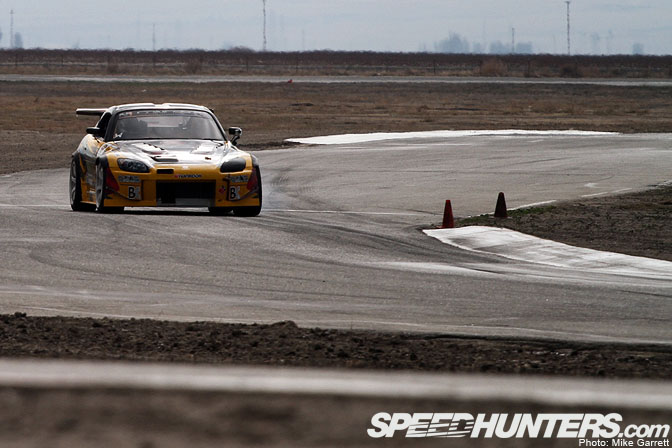 We'll also be at Buttonwillow this month…
…For the Super Lap Battle finals.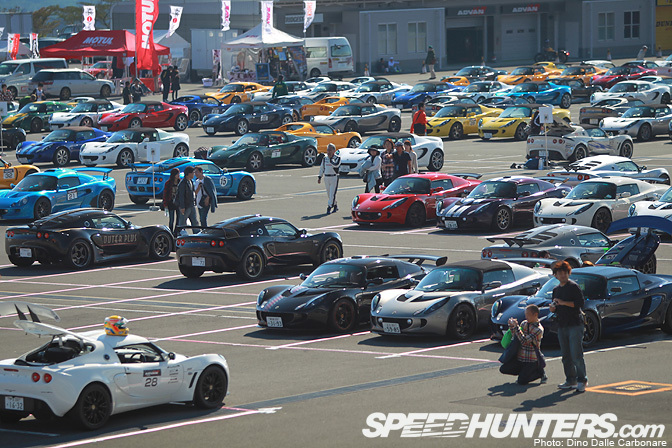 Dino recently returned from Lotus Day Japan.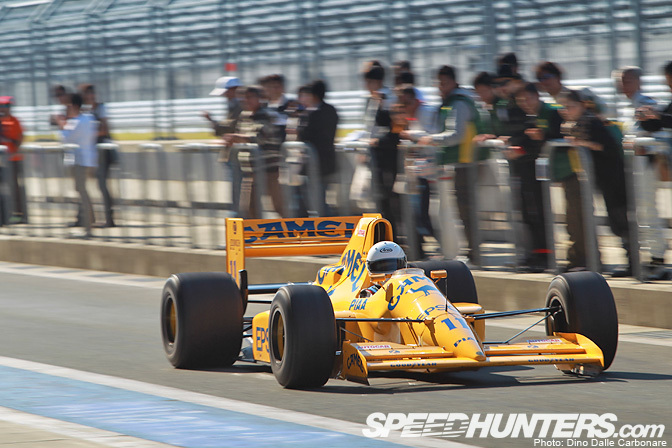 Held at Fuji, there were some amazing Lotus machines, such as Nakajima's F1 car…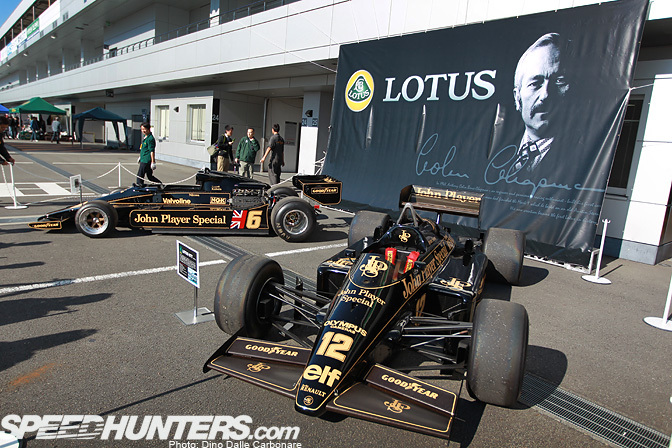 …Along with these iconic JPS cars. Dino will be along shortly with his coverage.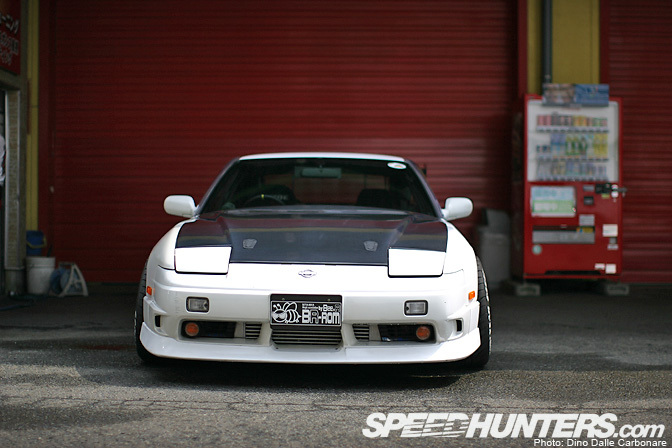 Dino will also visit Bee Racing to see the car Imai-san uses to hone his drifting skills in.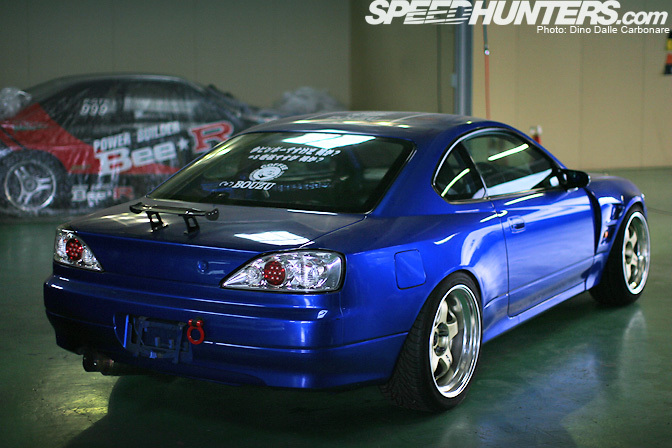 While at Bee Racing Dino also came across this S15, with a rather large GT-wing…
Continuing our Japanese coverage will be a feature on the Guild N One Supra. Featuring Celica headlights, you may remember seeing this car in various MSC and D1 competitions.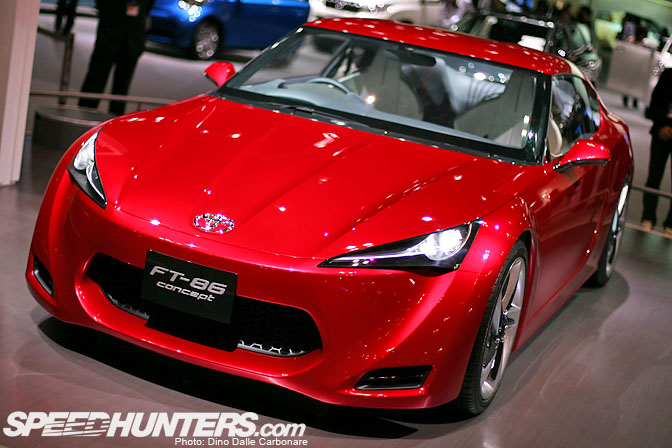 And finally, at the end of this month, the FT-86 will officially be unveiled. in spite of all the recent internet leaks, this will be a big moment for car enthusiasts the world over.
Anyway, I must run. The SEMA halls are beckoning and there's plenty we need to capture and post for your monthly Speedhunters diet. Stay tuned.
- Charles Kha