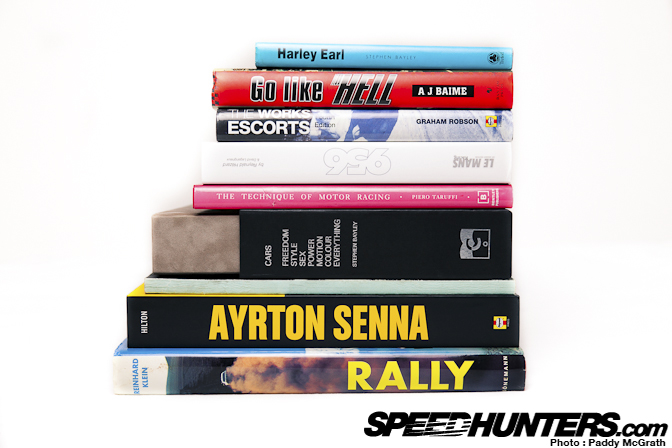 Where some strive for that perfect die cast collection or others endeavour to build the most accurate RC cars, my own personal vice is of the paper and hardback variety. Any show or event I attend, if there's a stand selling books you can get your bottom dollar I'll be there drooling over what's on offer. I guess the reason why I pick up so many automotive related books is even though the internet is a great resource, you still can't beat the highly detailed information on offer out there in print. Here are a few of my own personal favourites …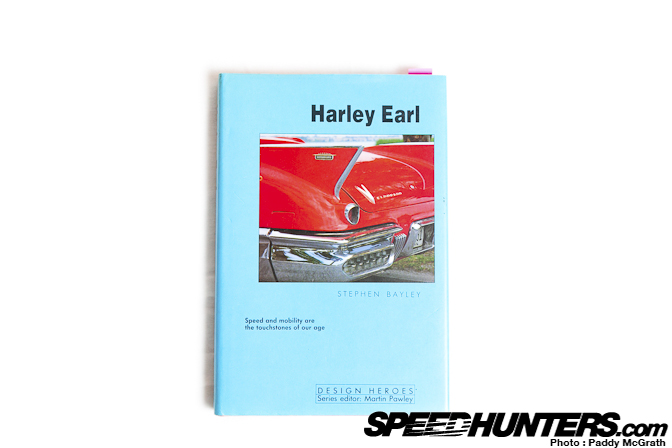 Written by my favourite design commentator, Stephen Bayley, the book looks at the life of Harley Earl and his influence on the modern motoring industry.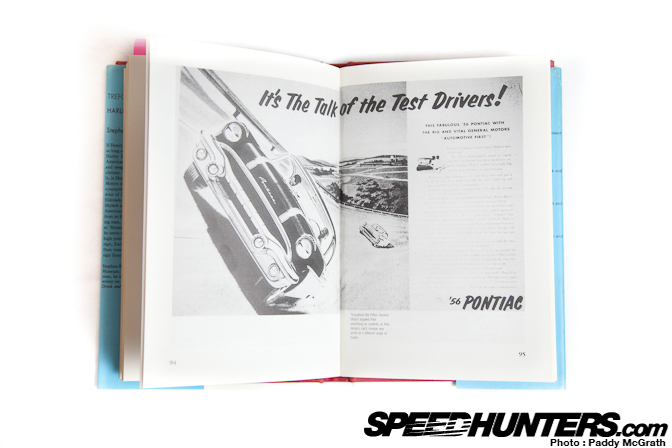 Back in the 1930s and '40s, US car owners were quite content with their cars. This posed a problem for manufacturers simply because people had no desire to purchase new cars when their old one was working just fine. Along came Earl and his dynamic economy. Where previously the manufacturers sold their cars on their reputation and having the latest technology available to the consumer, they would now resort to selling their cars by making the previous models undesirable. With Earl cars became a status symbol and reflection of we are. It's a fascinating read and well worth picking up if you can get your hands on it.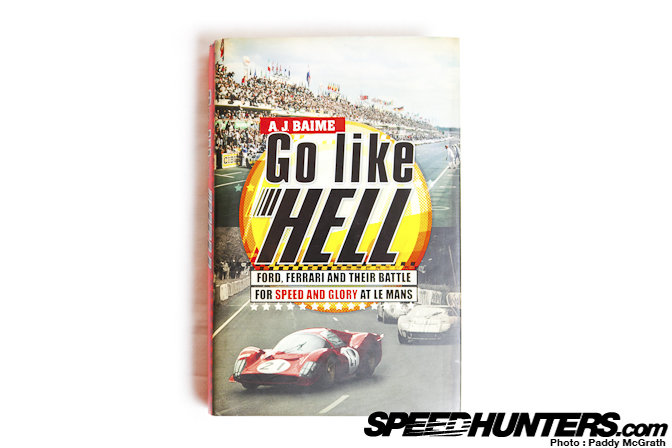 AJ Baime's Go Like Hell depicts the infamous battle between Ford and Ferrari at Le Mans in the 1960s.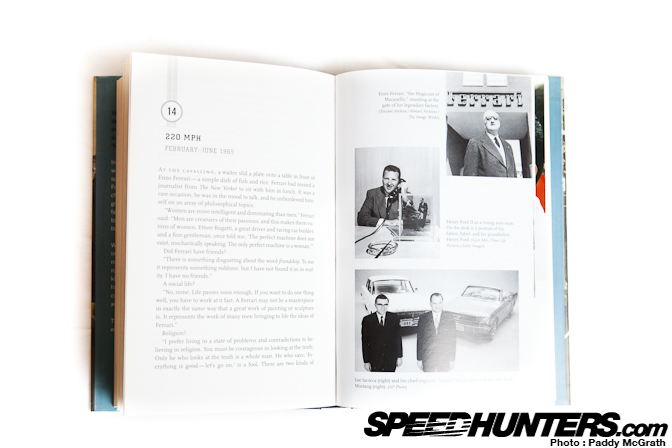 The book is written in a narrative style, telling the story of one of the greatest Le Mans battles in plain english but with plenty of factual references to back up its accuracy. Once you pick it up, it's pretty hard to put down.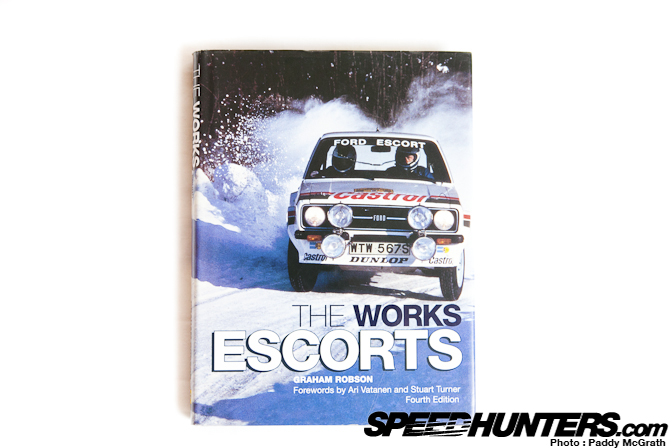 Graham Robson is a highly respected writer and his knowledge of Ford and their history in motorsport is second to none.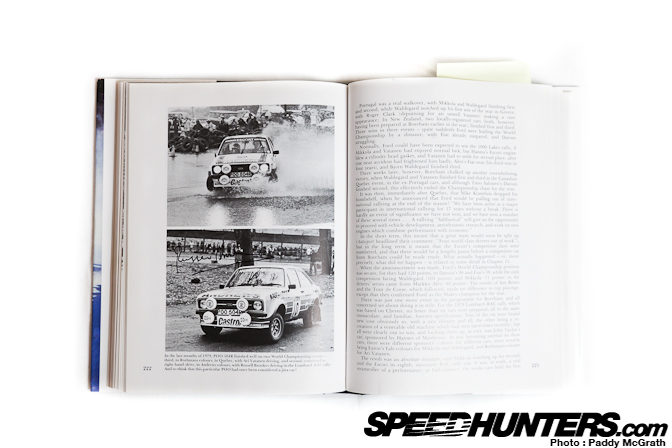 The Works Escorts chronicles the evolution of one the most successful rally cars of all time and alongside the story of their success is an amazing reference guide to each chassis number and its success and history.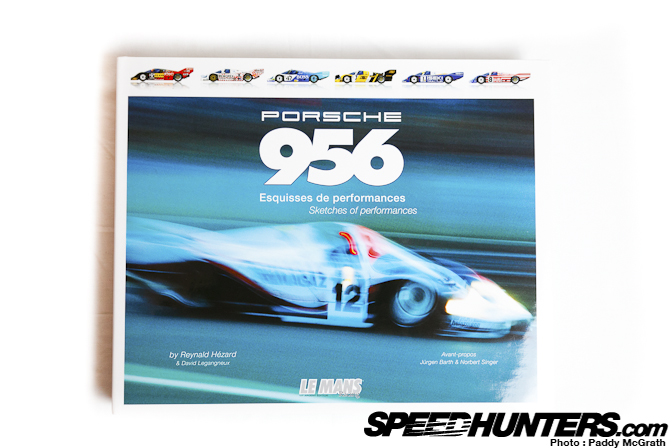 Earlier this year I wanted to learn more about the Porsche 917 and 956 but it took until September at the Goodwood Revival for me to pick up two books worthy of these amazing cars.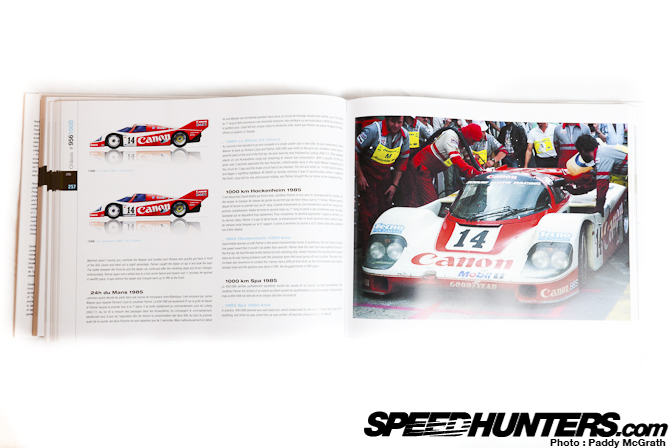 I've only had a chance to briefly flick through them both but I'm looking forward to indulging in them on a wet and dark night soon.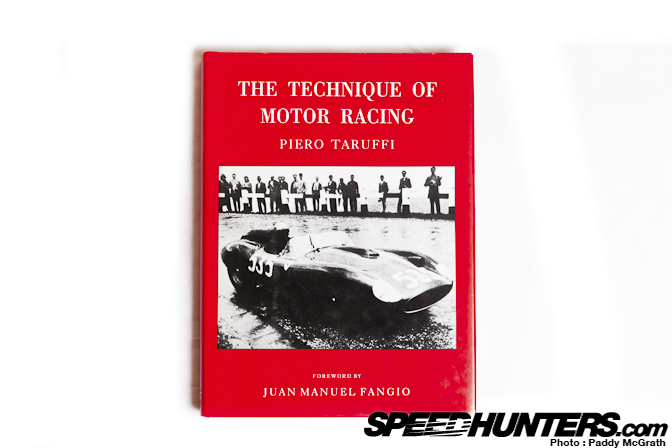 The Technique of Motor Racing by Piero Taruffi was recommended to me by an old mechanic that was working the day I was shooting a car at the same premises.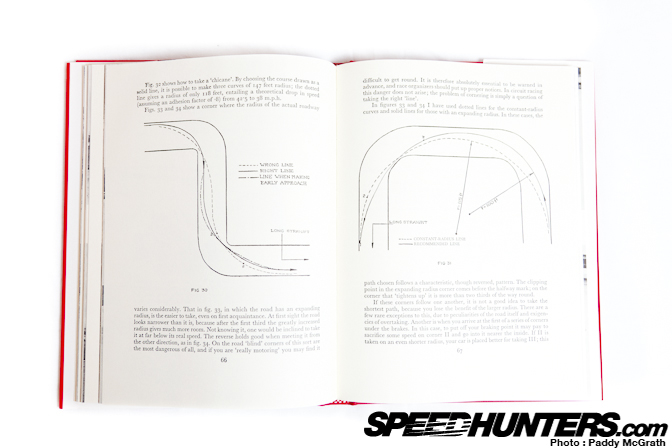 Although the technology in motorsport has evolved since the book was originally published in 1958, the basic principles have remained relatively unchanged. It's an absolutely amazing read and has helped me become a better driver in so many ways.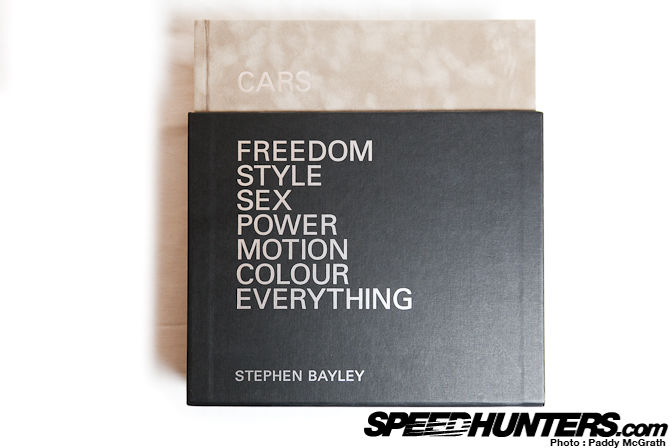 Another by Stephen Bayley, Cars is a more recent title, released within the last few years.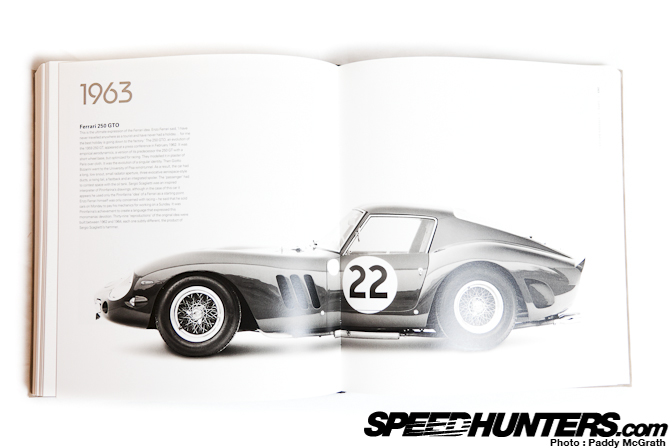 In Cars, Bayley examines the cars which he believes to be the most important from a certain year. The accompanying photography by Tiff Hunter is breathtaking and that's before you learn how he built a custom studio that he would construct on site to photograph each car.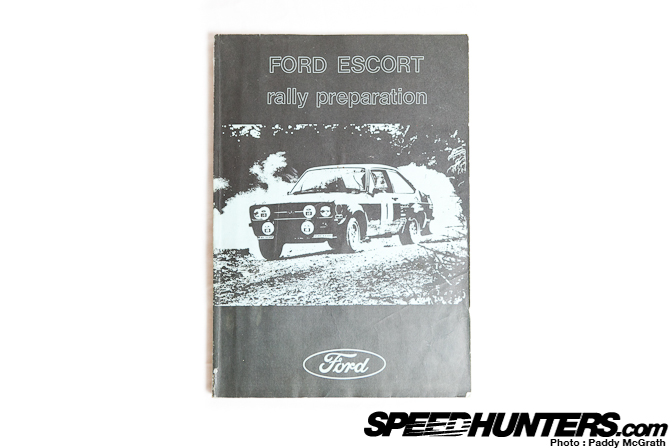 Ford Escort Rally Preparation was a lucky find. I picked it up for £20 at the Ford Fair back in 2010.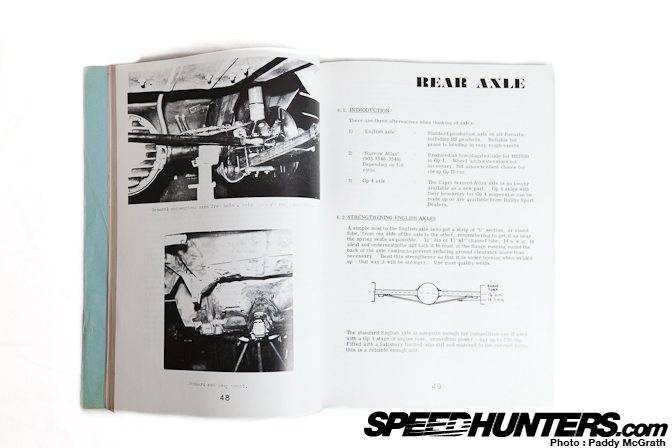 The book basically shows you exactly how to and what you need to convert your Ford Escort into a car fit for the rally stages.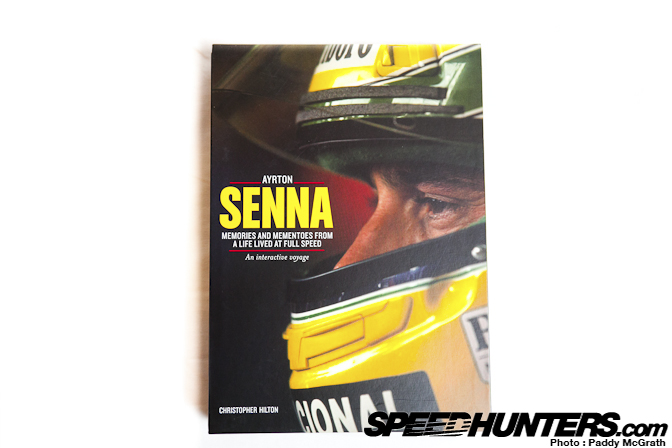 Christopher Hilton is reknowned as one of the foremost F1 authors. This hardback book published by Haynes celebrates the life of Ayrton Senna.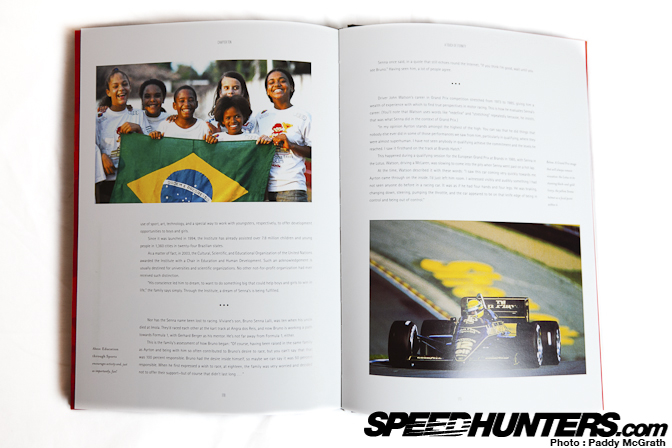 The book promotes itself as an interactive voyage through Sennas career …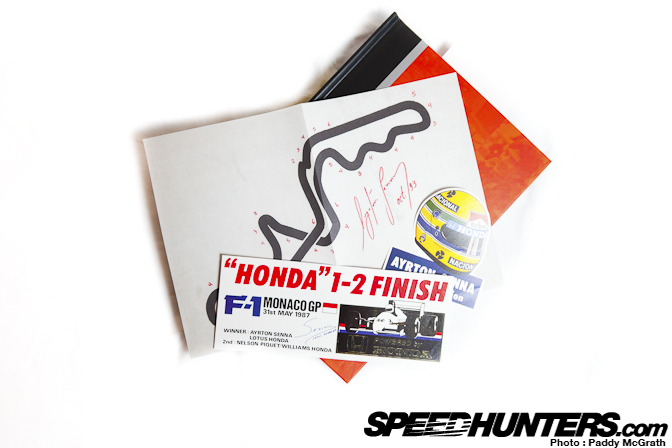 … by including realistic replicas of handwritten letters, race agendas, circuit layouts (with gear indicators), team stickers and much more.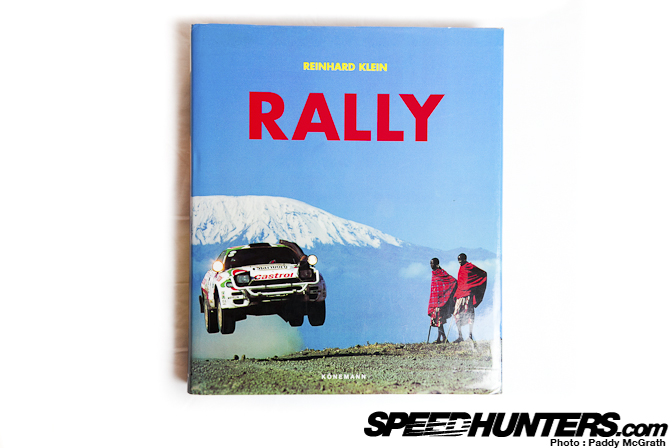 Finally onto what is for me at least, the most important book I've ever owned.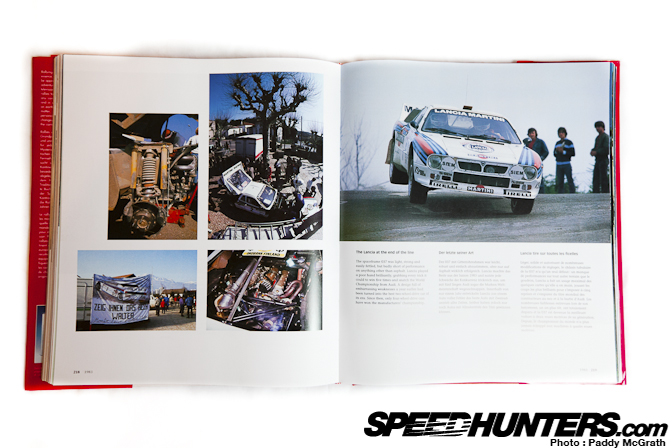 Rally by Reinhard Klein is a comprehensive photobook comprised of photos from the greatest years of world rallying. I can safely say that this was one of the biggest influences on me to chase a career in motorsport photography.
These are just a few of my own personal favourites. What are yours?
–
Paddy McGrath