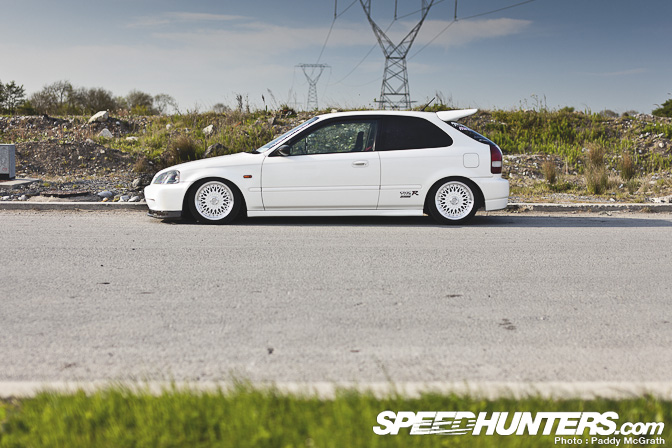 I love the EK9 Civic Type R. It's one of my absolute and all-time favourite hatchbacks. There was a time here in Ireland not so long ago when the country was filled with the sound of B16B. Unfortunately, with the recession and rising insurance premiums, the first generation Civic Type R appears to be slowly vanishing from our roads.
Imagine my delight when arriving at a drift practice day earlier this year to find Neil Thompson and his CTR in attendance as a spectator. Here's a quick breakdown of the spec of this facelifted 2000 EK9 CTR in Championship White.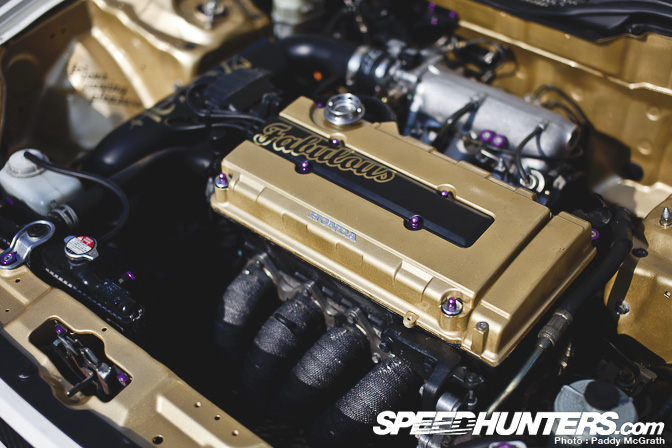 The B16 motor sits in a wire tucked and semi flushed engine bay with a Mugen exhaust manifold and twin loop exhaust from the decat back and an AEM V2 intake. The car has also had its air conditioning unit removed to save weight.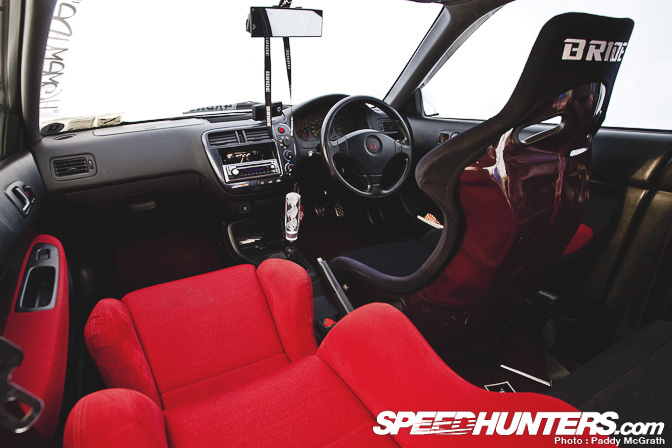 Inside the original driver's Recaro has been replaced with a Bride Zeta II sitting on Bride low rails. The rear seats have been removed with the battery relocated to the boot. On the dashboard you'll find an Apex'i RSM.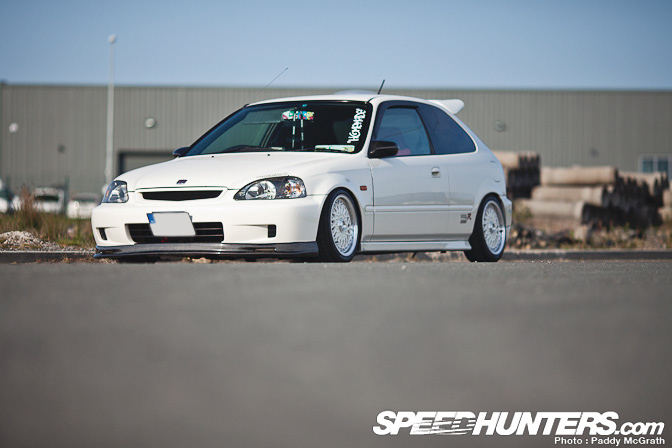 The exterior has been kept relatively simple with a Mugen carbon fibre lip, Spoon mirrors and a Bomex rear spoiler.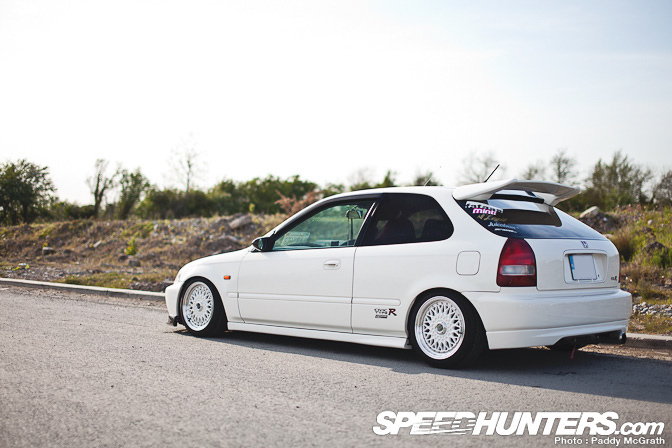 Sat on D2 coilovers, the wheels measure 15×7 ET20 front and ET17 rear wrapped in Hankook 175/50/15 rubber.
I love the subtle and simple execution on this car which retains the pieces that make the Civic Type R special.
Oh, its got a Speedhunters sticker too which is good for 15BHP I hear …
–
Paddy McGrath
Car Spotlights on Speedhunters