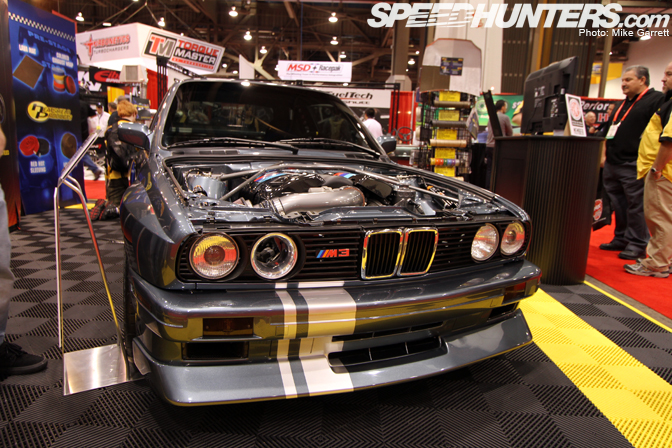 Here's a SEMA find that's is sure to generate some heat in the comments section. As I worked my way through the Central Hall last week, I came across Kevin Byrd's 1990 E30 M3 sitting in the Heatshield Products booth.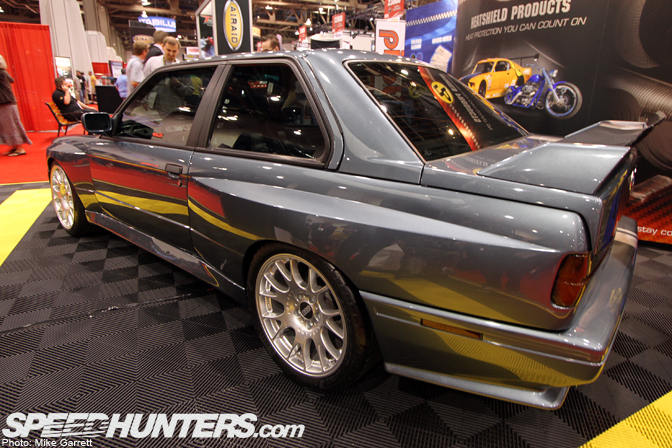 Since I approached it from the rear, I simply thought it was a clean, slightly modified example of an E30 M3.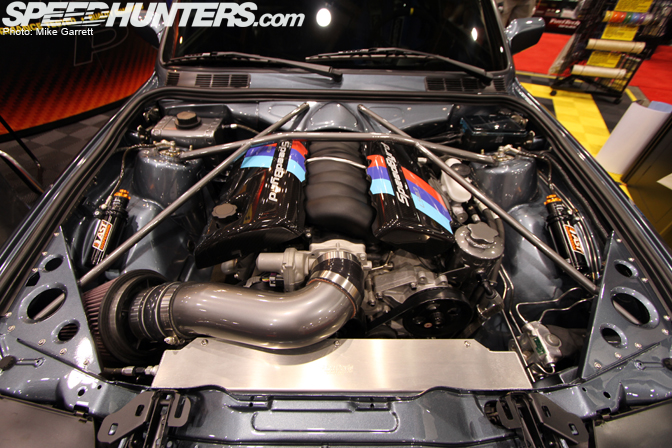 But then I got to the front of the car and saw the engine bay. That's a GM Performance Products LS3 V8 that produces about 500 horsepower.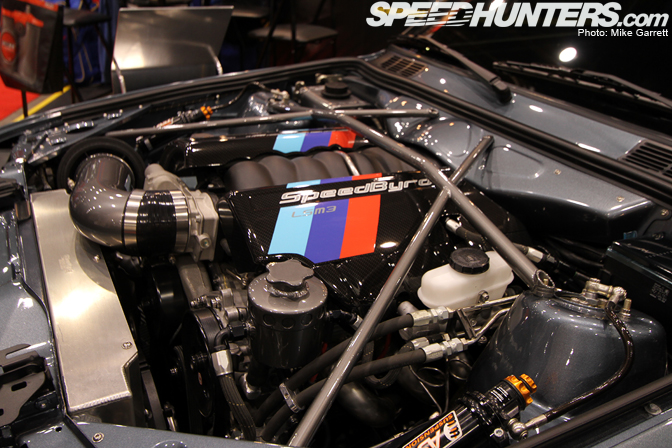 Even the valve covers have been coated in BMW's M colors, just to stir the pot a little more you know.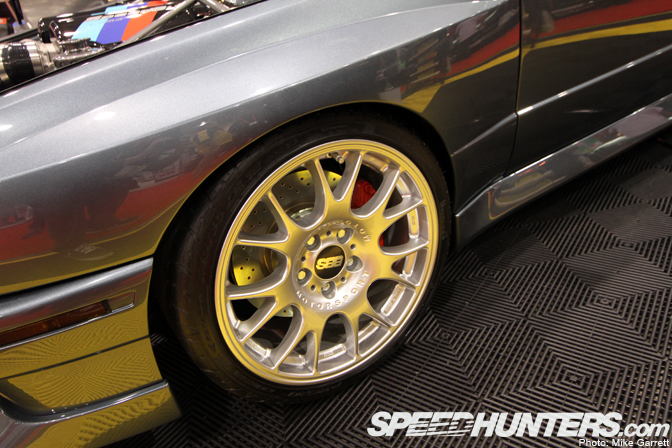 Elsewhere, the M3 has been upgraded with ATS coilovers, Bimmerworld sway bars, 14" Brembos and set of 18" BBS CH wheels.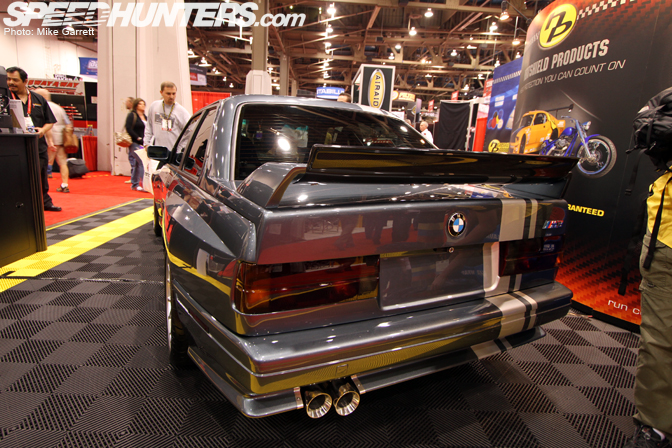 The car surely has a different character than it did with the original four cylinder, but 500hp in this 2900lb chassis has got to be fun.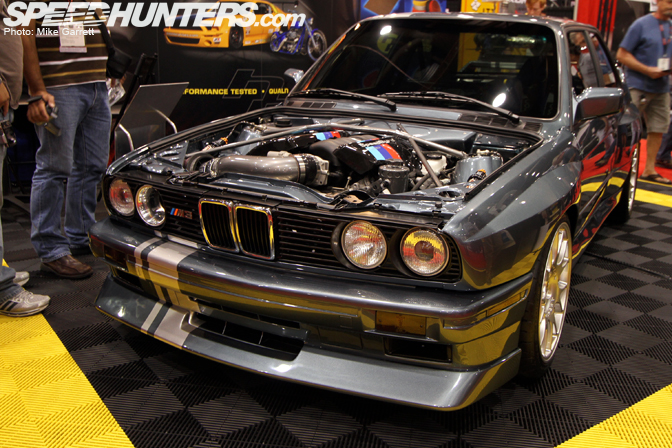 Surely some will be put off at the idea of V8 swap in an original E30 M3, but there is no doubting the quality of this build.
Feel free to discuss.
-Mike Garrett