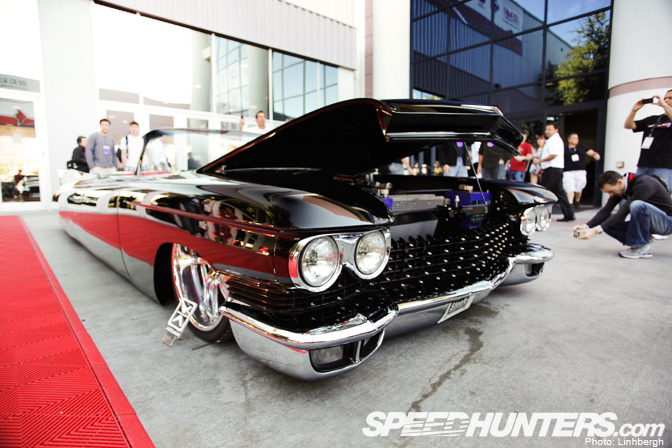 SEMA is a trade show which exists solely so that people can impress other people. Be it with their booth set ups, car builds or flashy after parties, SEMA is always dressed to impress. Though not everyone will be able to –especially with the hundreds of cars on display. So to have a show stopping car, it either must've had pixey dust sprinkled on it or be built by some truly inspired and insane people.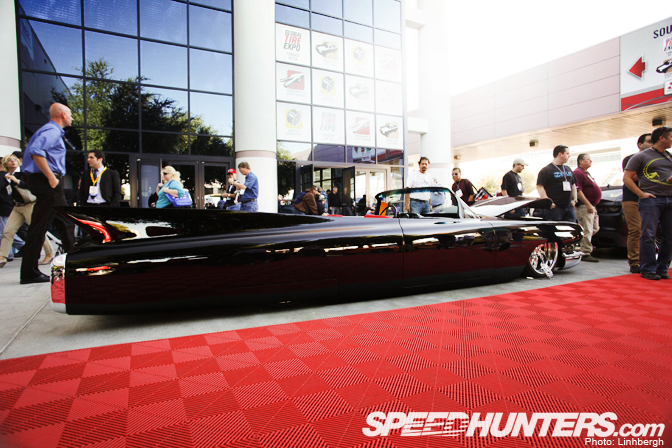 This Cadillac is one of those cars.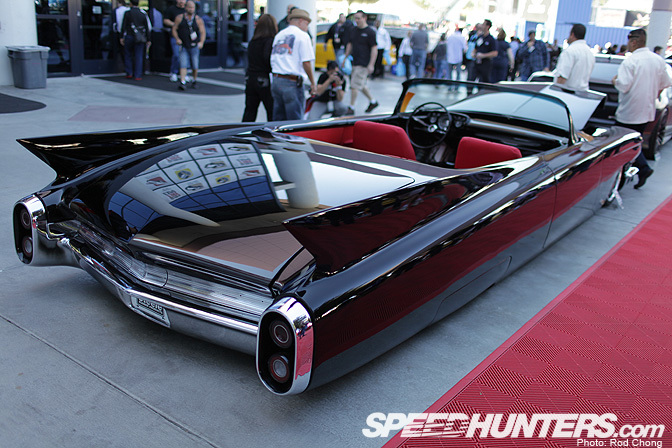 The car started off originally as a 1960 Cadillac Coupe. And from there, it was chopped, shaved, dropped, painted by Teo Garcia and was crafted into the work of art it is now by the guys from Sisco Fabrications.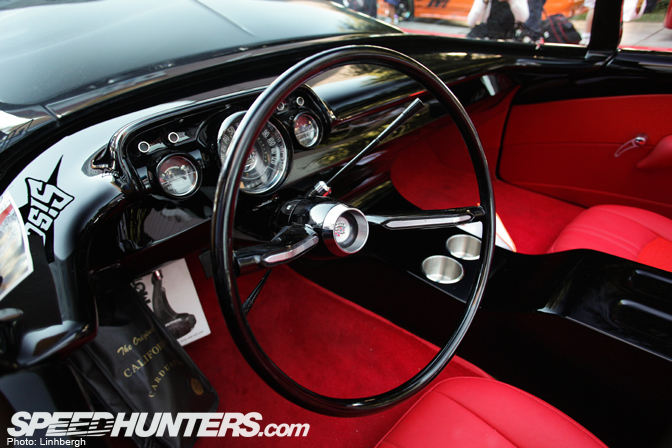 Every single corner of this car has been customized, fabricated and refabricated.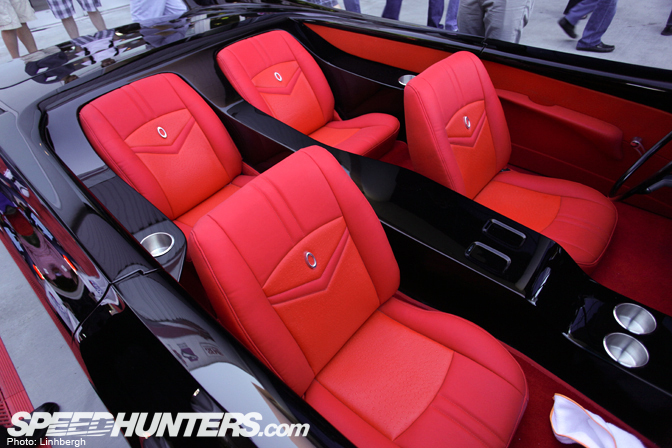 The interior saw its front and rear seats reupholstered and a big modern looking center console now runs down the whole of the interior. How about those cup holders for each seat?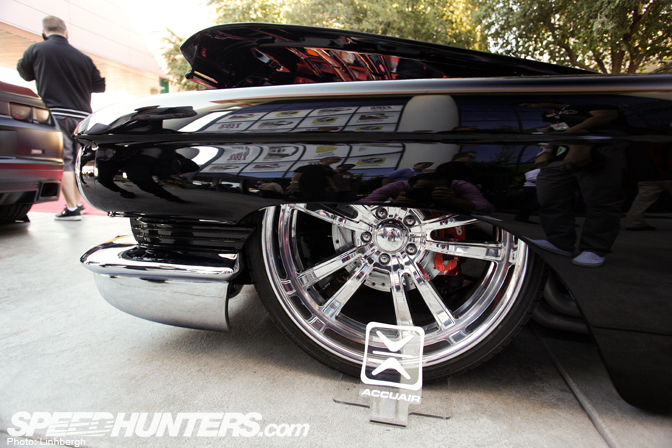 To get the car as low as it sits, an AccuAir airbag suspension kit was used.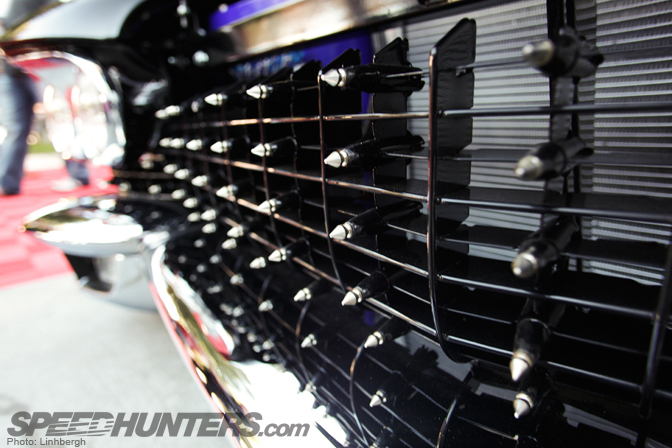 The attention to detail on the car was staggering. Just imagine how long it must've took to fabricate the grill alone.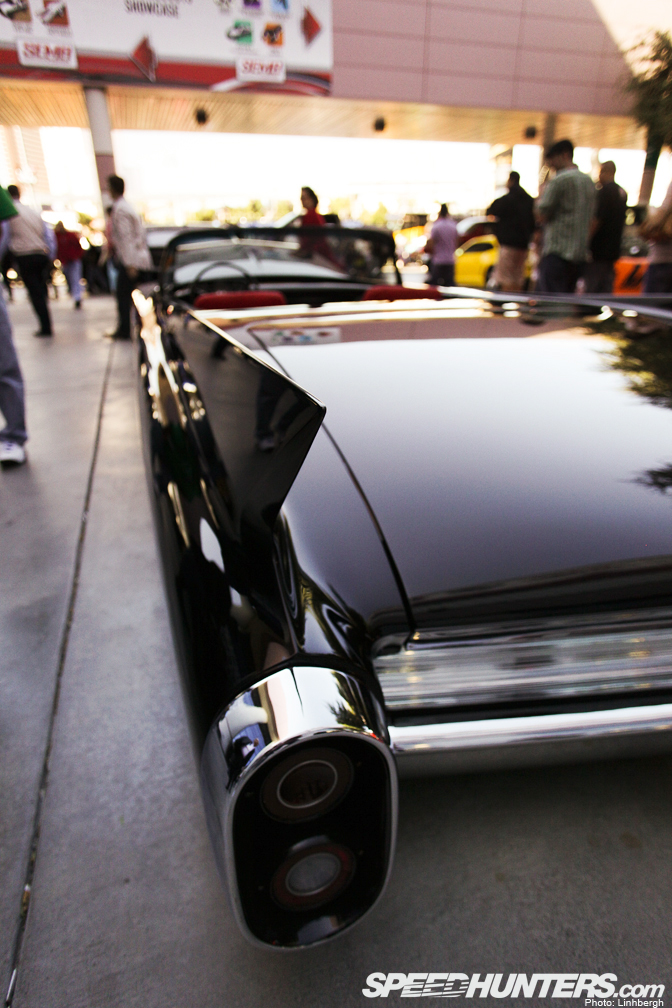 The rear fins originally had tail lights at that tip, but it has since been filled in for an overall smoother look.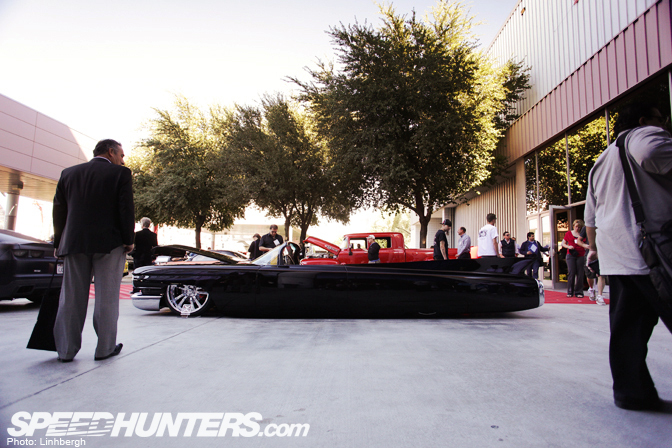 The word "stance" is a word that flies around the automotive internet like ants in a sugar factory. But stance isn't all about an extremely low ride height and wheel fitment, it's about the overall presence and feel of a car. If there's one thing this Cadillac is sure to have, it is some truly ominous stance.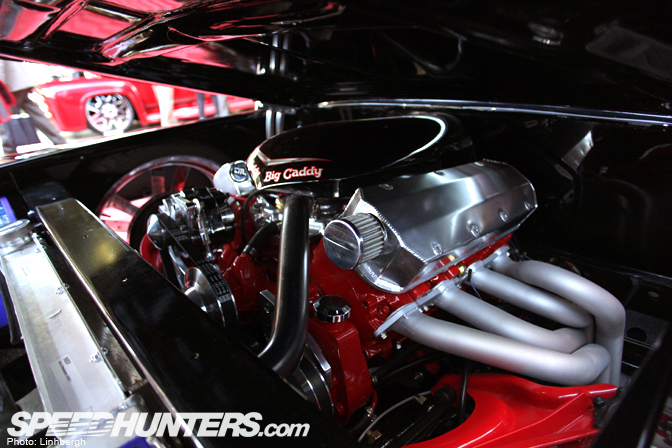 Having presence can be a heavy thing. Luckily, the Cadillac is powered by a 454 Chevy big block.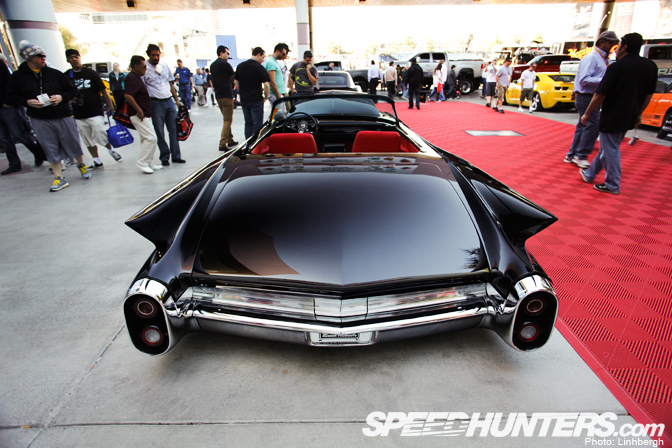 It may be hard to tell, but this car was one of the hardest cars to photograph at SEMA for the simple fact that there was always a crowd around it. So getting a clear shot was a test of patience. And if the throngs of people surrounding the car at all times means anything, its the simple fact that this car set out what it was created for: to impress.
-Linhbergh
More 2011 SEMA Coverage on Speedhunters