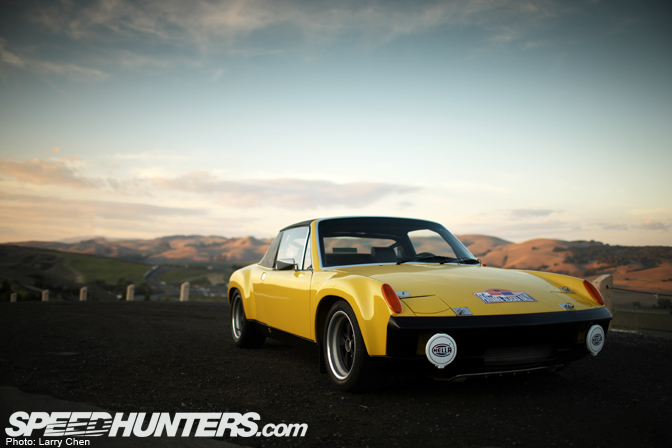 My first car was a 1986 Volvo 740 GLE. When making left turns, it would occasionally shut off. I had a love hate relationship with that car. So when I found out this 1970 Porsche 914-6 was Jeff Zwart's first car, I became very jealous.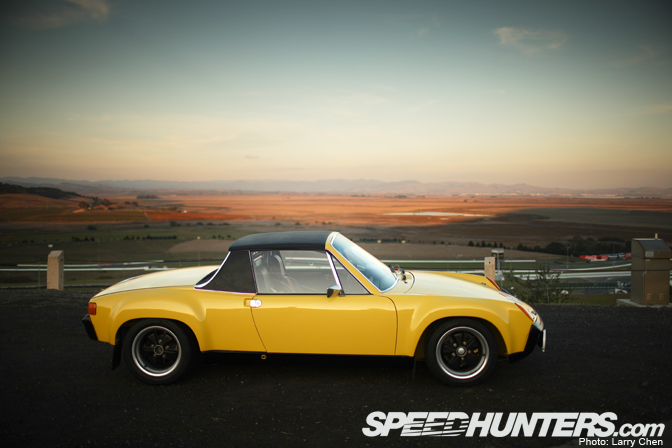 Jeff is known for directing commercials, his photography and his Pikes Peak escapades. He saved up his money in high school looking to buy a car, but his father made him invest his money in the stock market. He was also not allowed to pull out that money out until he graduated high school.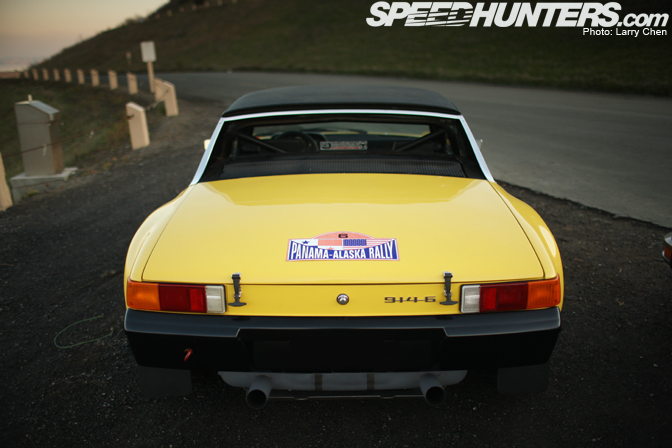 Once graduated, he immediately looked for his dream car: a Porsche 911. But he could not afford one. Second on his list was the 914-6. After about a year of searching, he found one that he could afford and sold his stock to buy the yellow beauty you see here.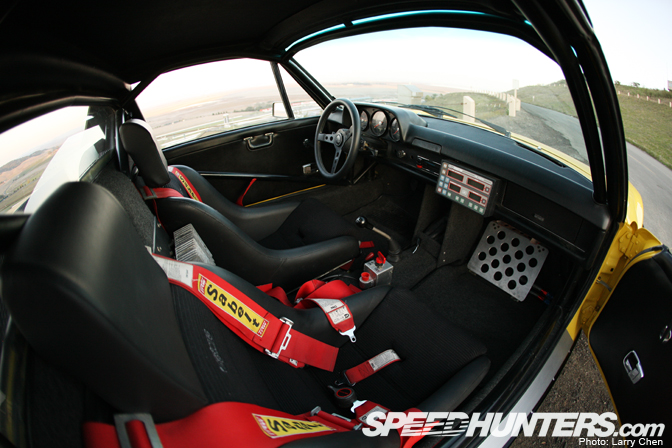 After owning the car for 21 years, Jeff decided to enter a 10,000 mile, 25 day rally, which started in Panama and ended in Alaska.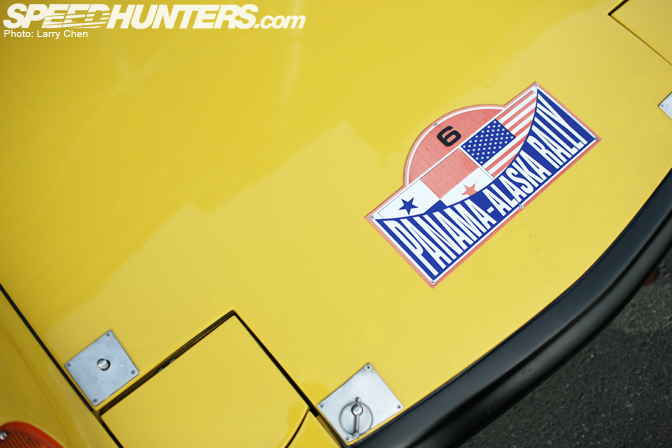 He modified the pristine 914-6 into a proper rally car and hoped for the best.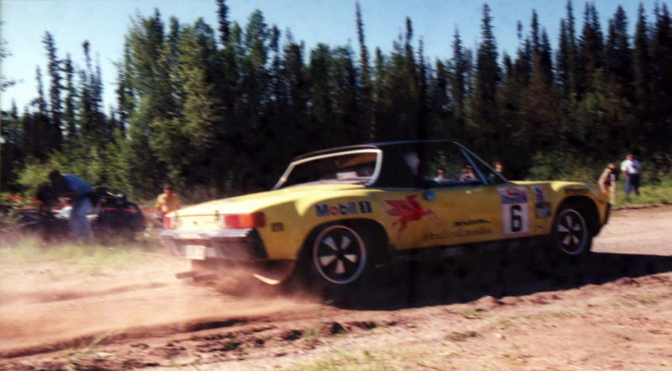 This is a shot of the speedy banana in action during the rally. Photo by A. Serrano.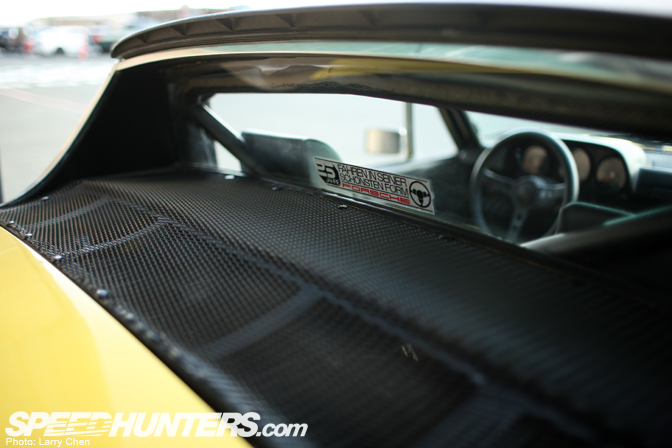 There were 70 teams from all around the world competing in the rally. Jeff and his team ended up finishing 2nd overall with 1st place just 10 minutes ahead.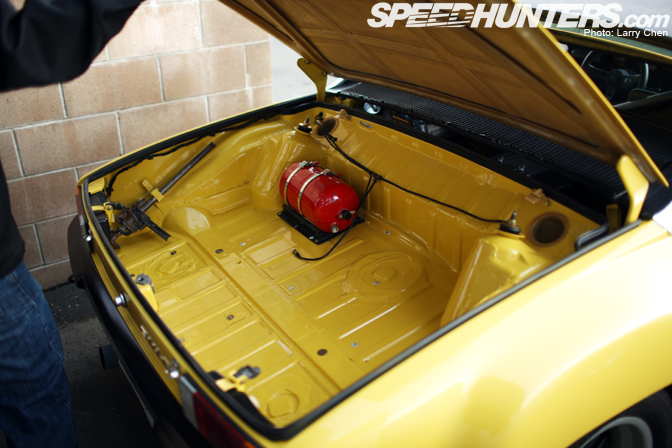 This model has the M-471 options. It has steel flared fenders…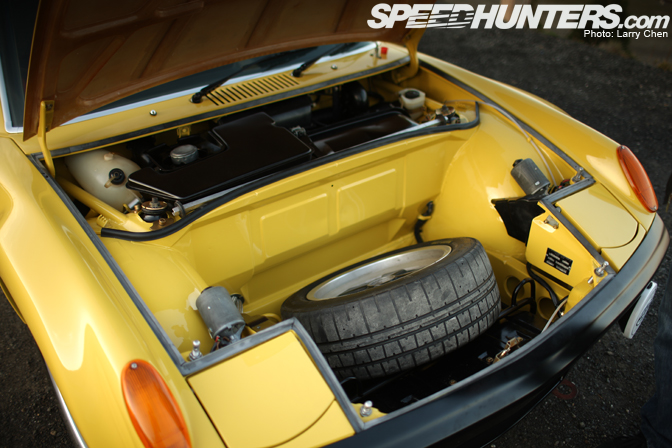 …fiberglass / balsa wood front and rear decks, a front oil cooler and rally skid plates.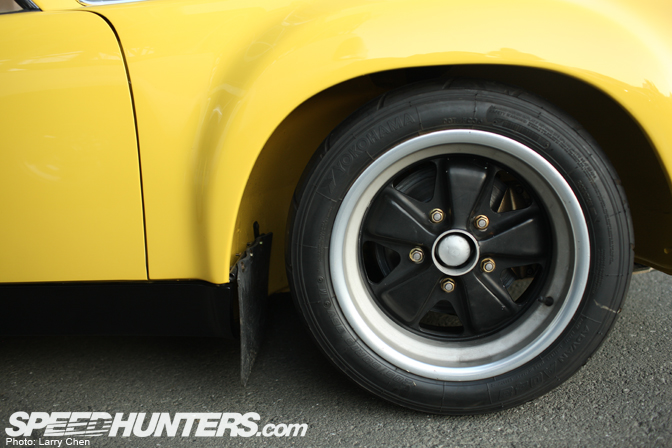 He left the 15×8 factory alloy wheels.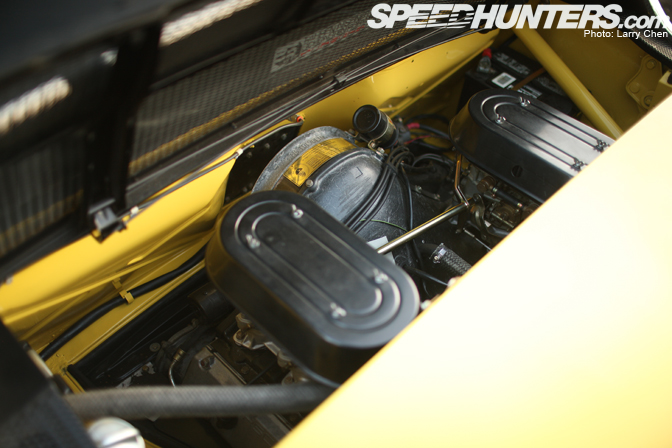 The 2.2 liter produces roughly 225hp!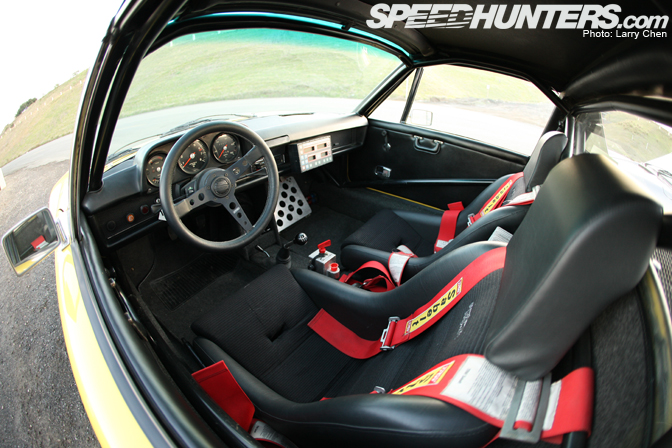 The interior has all the goodies you would find in a rally car including a full roll cage.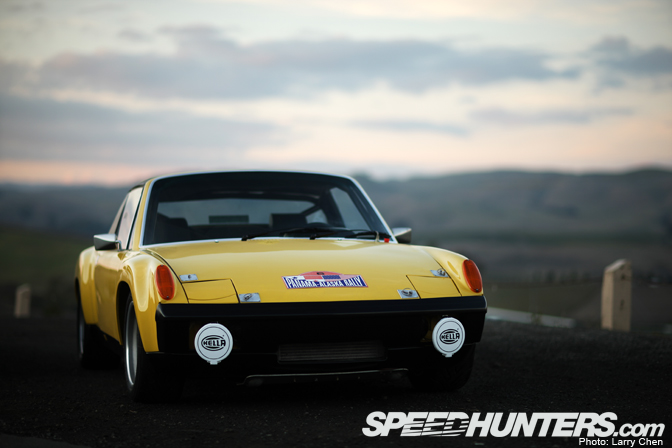 Jeff has had this Porsche for a little over 35 years. I had my Volvo for a little over a year. I was tired of only making right turns.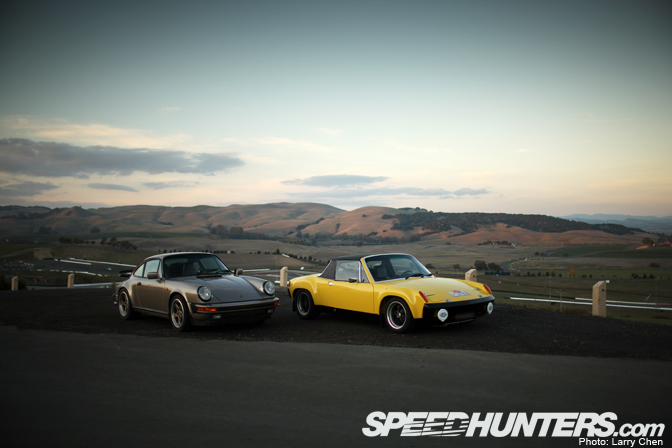 As I was shooting the 914-6, Speedhunters video guy, Will Roegge, pulled up in his supercharged Porsche 911, parked right in my shot and made me want to own a Porsche even more.
Larry
More Porsche stories on Speedhunters