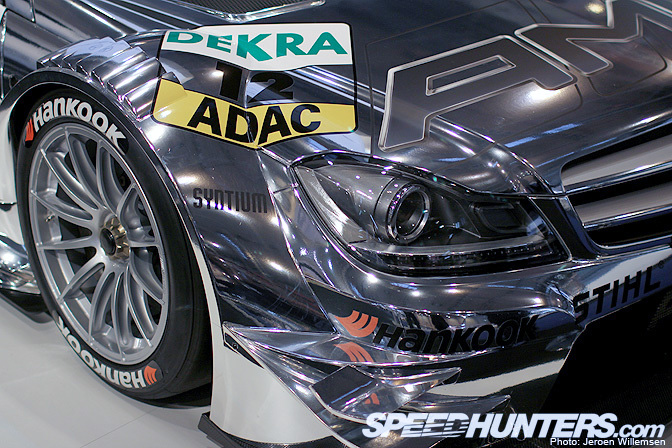 Unless you're living in New Zealand and are enjoying the height of the D1NZ drift season, this time of year is slim pickings for us race fans. The sound of unhinged racing engines has fallen silent at motorsport venues across the world. Champions have been crowned, celebrations finished, and post mortems completed.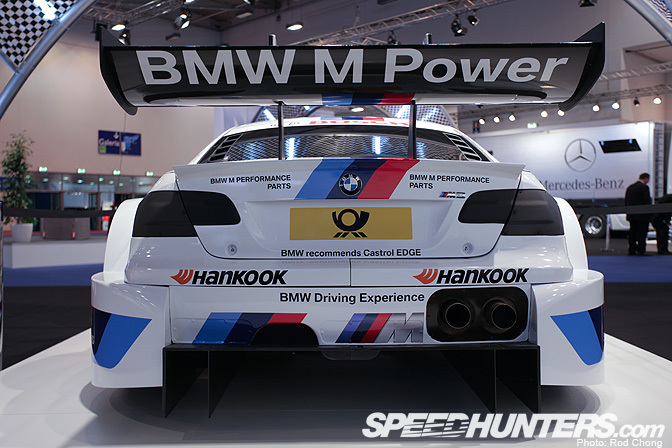 For people like me, this isn't necessarily a good thing. I absolutely love car racing in all its various forms, so any month without the smell of race fuel is not something to cherish.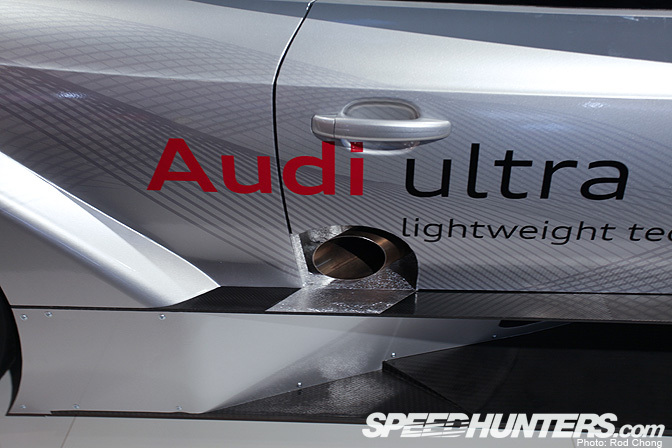 But while I can choose to indulge in feelings of boredom, perhaps it's
better to keep the spirits up by looking forward to some exciting new
developments for the 2012 season.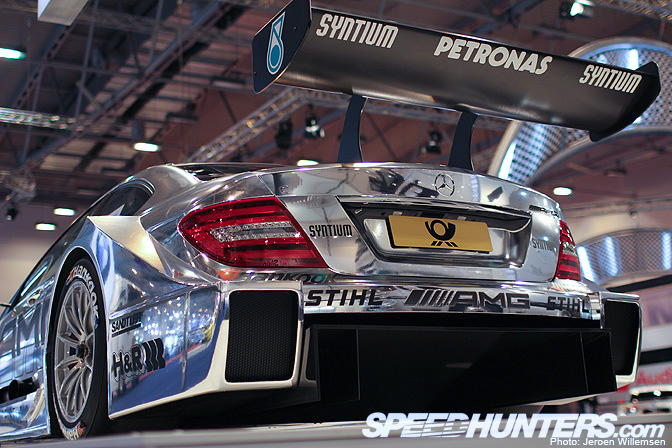 I'm referring no less to the revival of the DTM series which will see the introduction of three all new cars next year …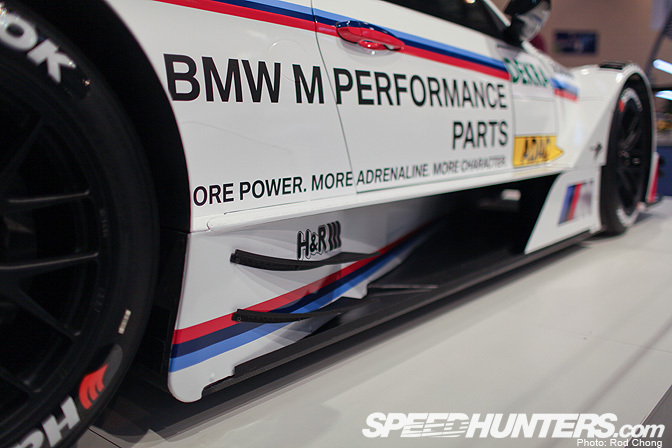 … and the return of BMW after an absence of twenty years.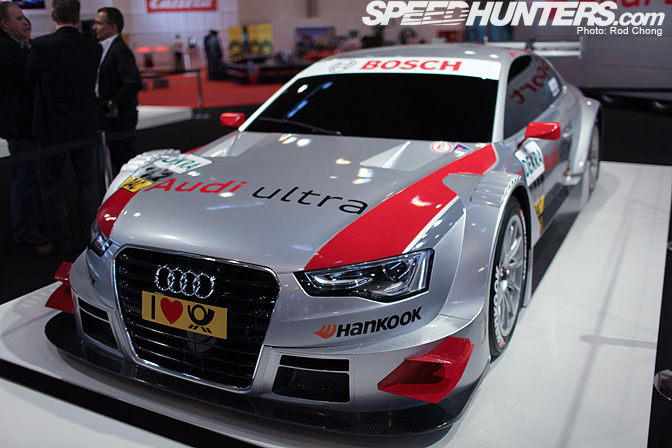 There's a lot at stake here; the new cars promise to offer up closer, more aggressive racing, against a new low cost formula, with increased levels of driver safety to boot. This could be exactly what touring car racing needs: a direct injection of adrenaline laced German carbon fiber.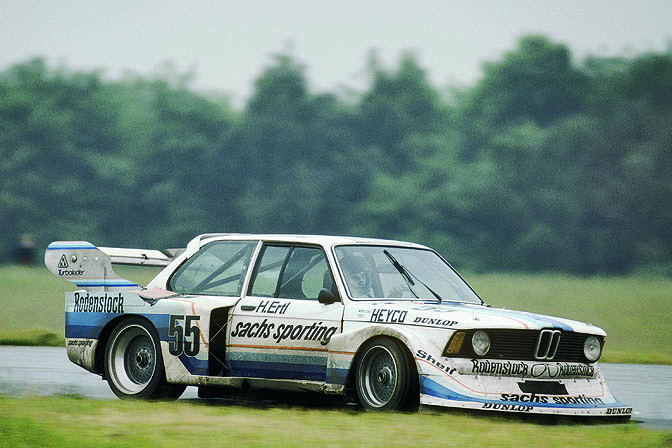 But before we look at the new DTM machines, let's take a moment for a quick history lesson.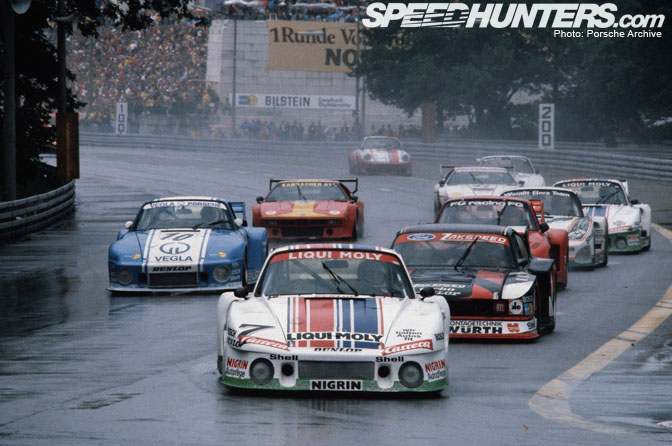 The DTM as we know it today traces its roots back to the 1970s race series the Deutsche Rennsport Meisterschaft which combined GT and Touring cars together under Group 4 and Group 5 rules.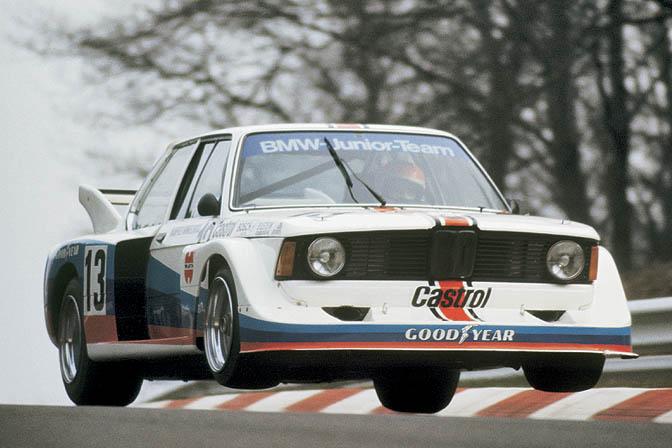 The BMW Junior Team 320i we've all come to love are DRM machines for example.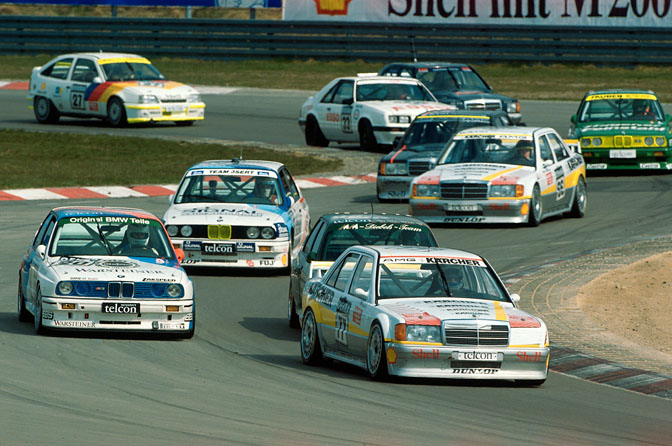 In the early 80s, the DRM switched over to the new Group C prototype formula but the new cars proved too expensive as the basis of a national championship. Something new was needed to fill the void.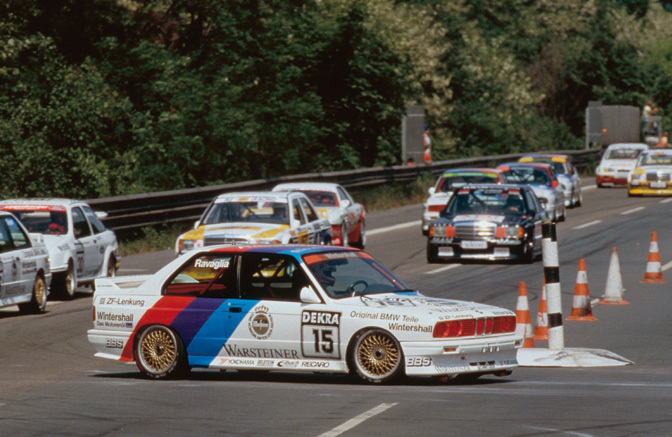 In 1984, the Deutsche Tourenwagen Meisterschaft was founded. Based on the FIA's Group A Touring Car rules, the championship proved to be an instant success and overnight, the DTM became one of the most popular race series in Europe.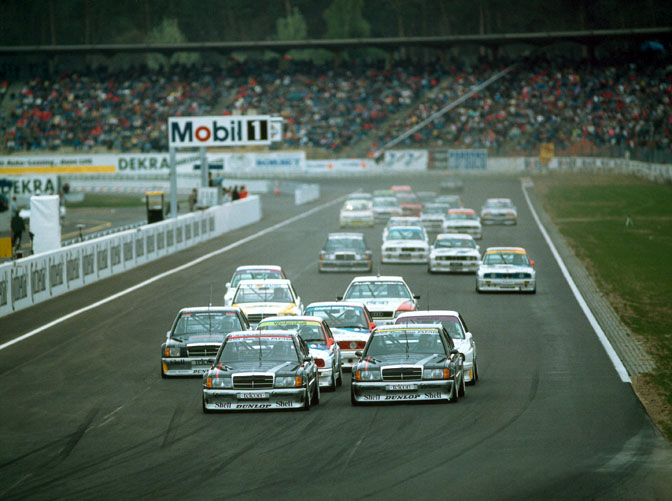 From 1990 to 1992, for three glorious years, BMW, Audi and Mercedes factory teams met in regular combat across Germany's race tracks.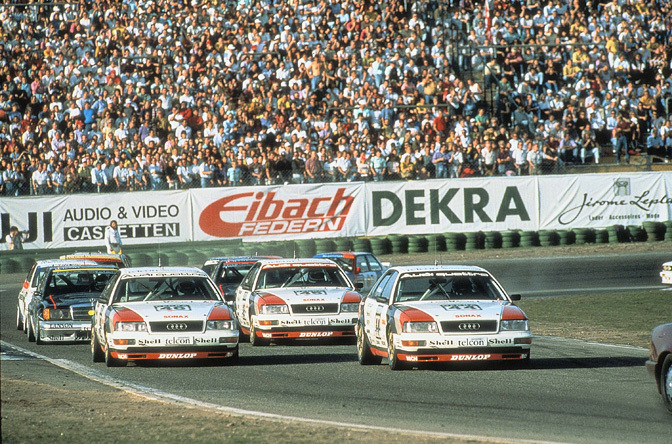 Fans of the DTM now look back on this time as a golden period of German Touring Car racing with record crowds coming out to see their favourite cars and drivers battling for glory.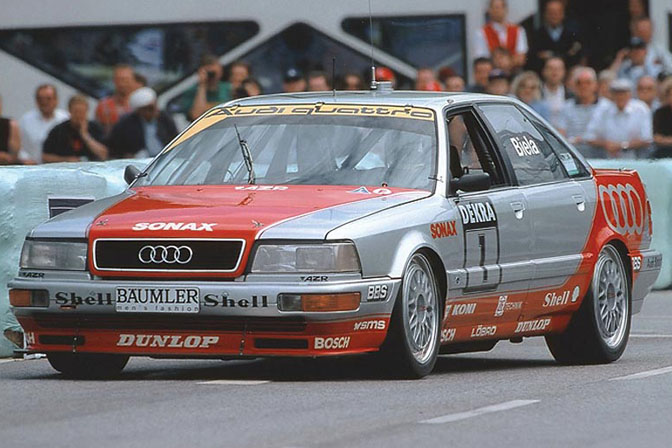 Audi is noted as winning two titles with its AWD V8 Quattro: in 1990 with Hans Stuck and 1991 with Frank Biela.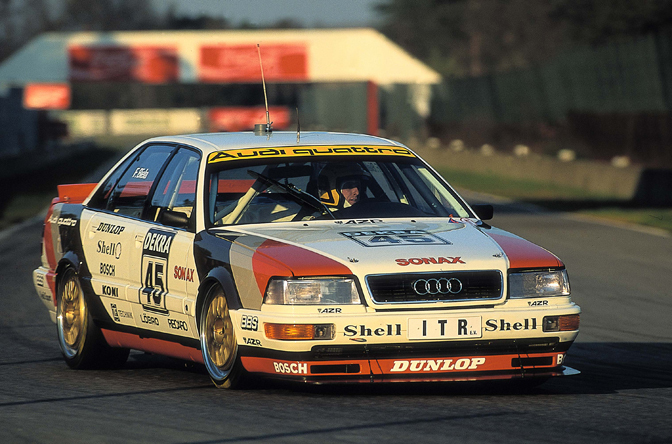 On a side note: Haters please have a look at the offset of those wheels – look familiar?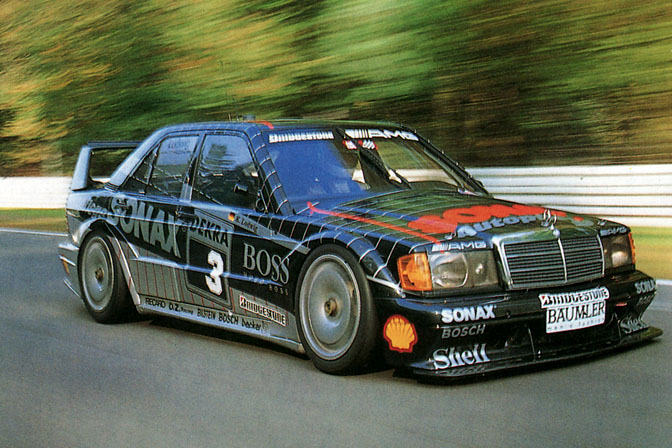 The Audi V8 was up against some pretty legendary company too. This is the 1992 DTM Championship winning Mercedes 190E of Klaus Ludwig.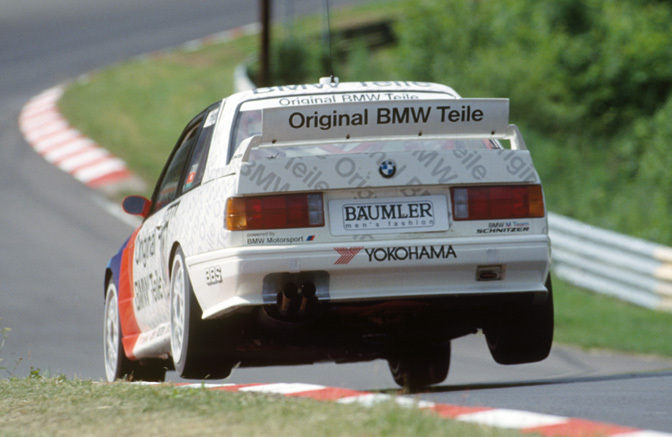 Also in the mix was the original E30 M3 DTM; a rather fine piece of kit. Here Altfid Heger gets some air on the Nordschleife in 1991.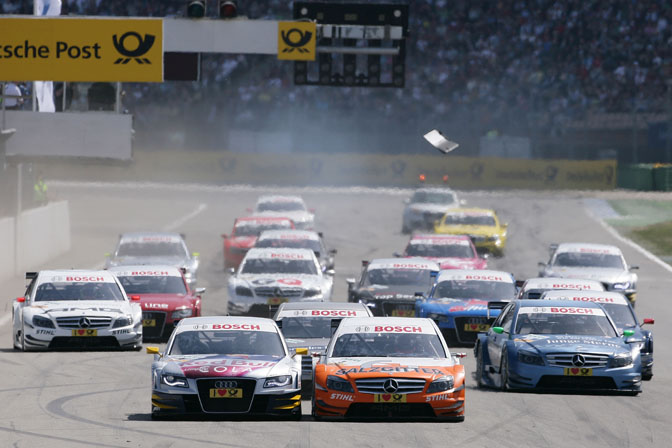 Audi and Mercedes have been racing each other in the DTM since the series relaunched in 2000. But is hasn't been since 1992 that they have faced up against the likes of BMW.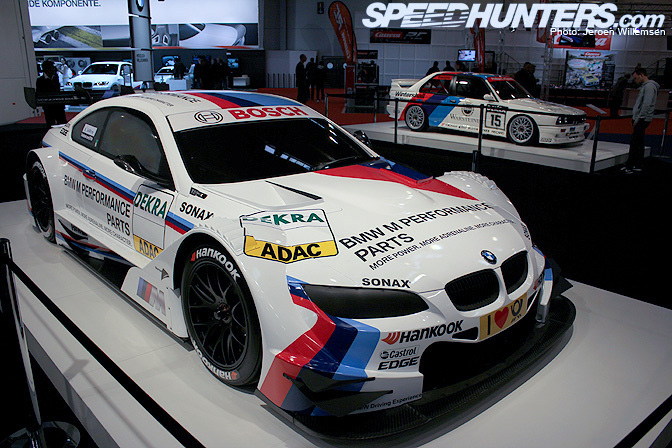 So the announcement that BMW are rejoining the party after all these years has rejuvenated interest in DTM for 2012.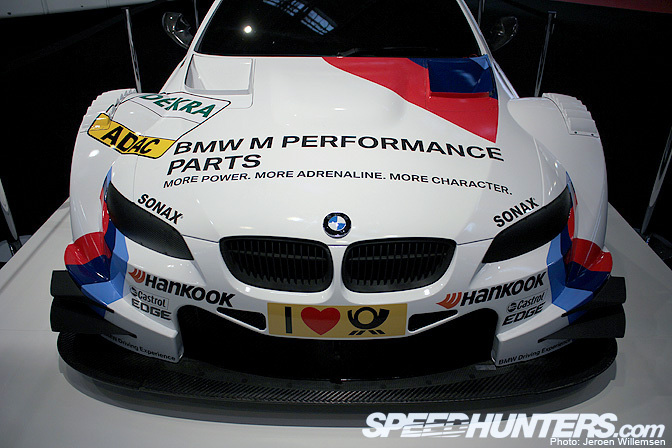 In discussing the prospects with the management at BMW Motorsport and the DTM, the consensus is that we could be about to enter a new golden era of racing.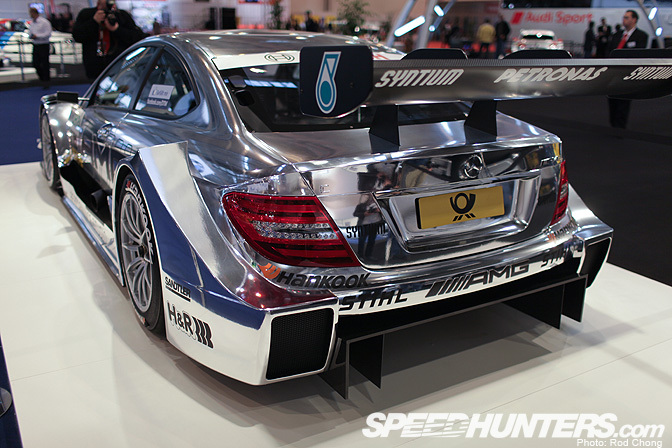 It's worth noting here, that these cars are part of a new global platform that will likely include the Japanese Super GT series and an American based DTM series run by NASCAR and Grand Am.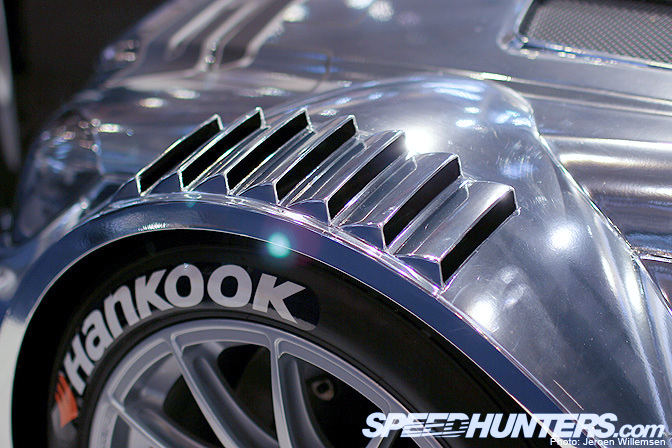 The idea is simple: a manufacturer like Audi, Nissan, Lexus, BMW or Mercedes only needs to invest in the design and production of a silhouette racers once.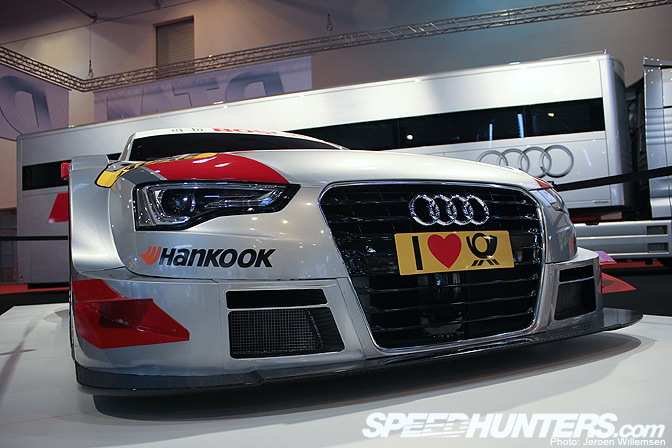 And from this, they will be eligible to run in series in Europe, Japan and America.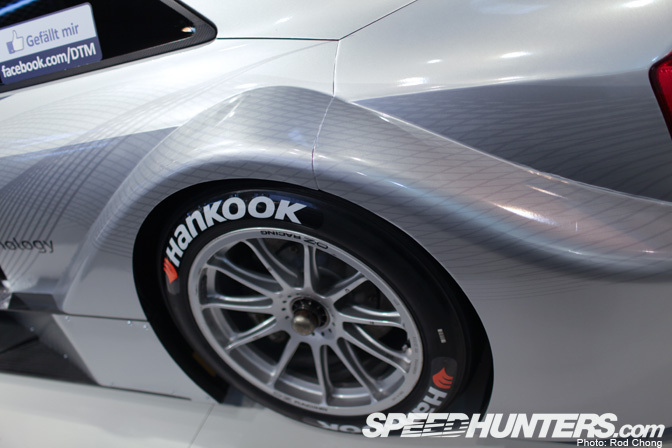 As far as I know, full unification with Super GT and Grand AM has yet to be 100% confirmed and announced.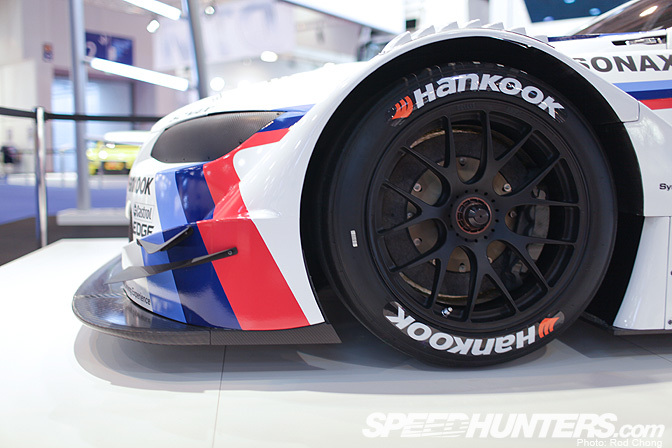 But study the cars and you'll see more than a passing resemblance to Super GT machinery.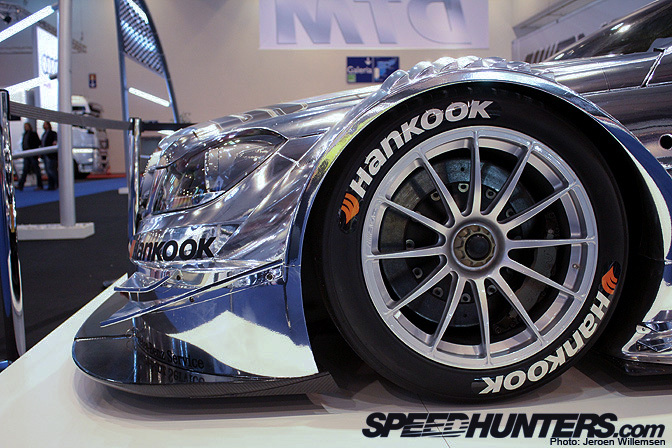 These are extremely low slung machines.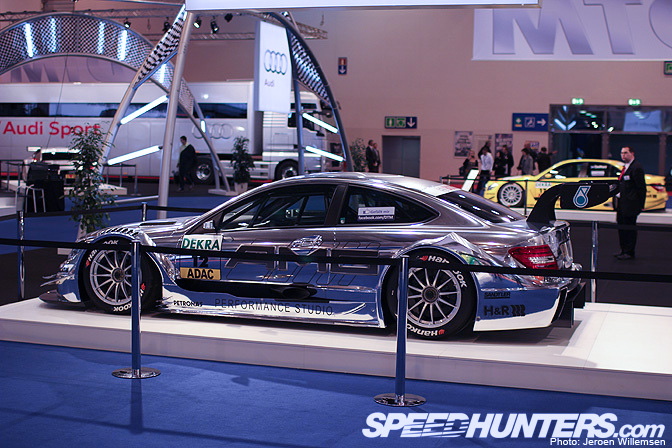 They've been conceived to work as a low cost formula, with many standardized elements designed to keep racing close and budgets down. The wheel-base, overhangs and side profile are said to be common between all three models.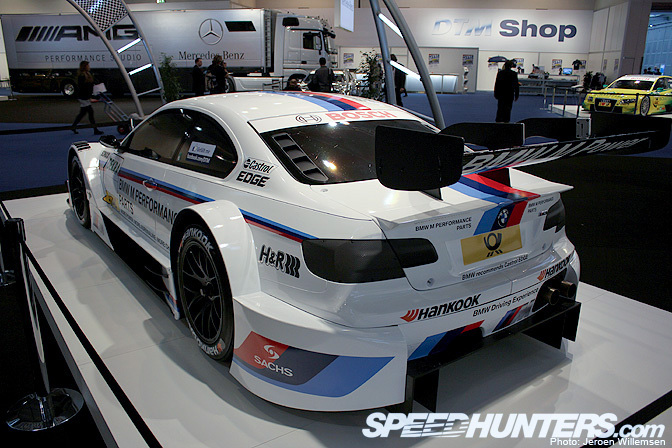 This is especially apparent in the DTM M3 which clearly has a smaller greenhouse than its road going cousin.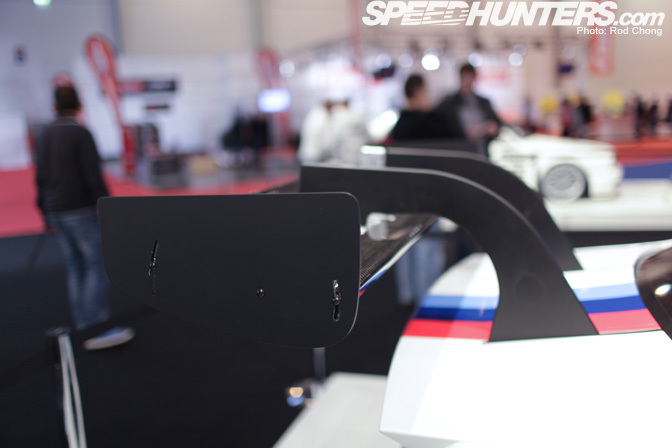 The rear wings are also exactly the same between all three cars.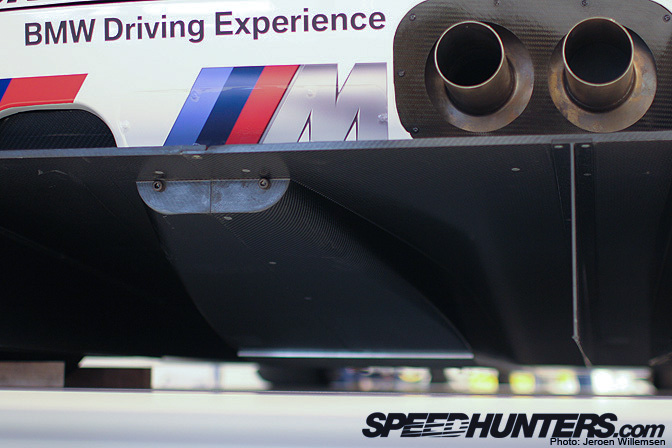 I've also read that the rear diffusor and even the carbon fiber monocoque tub is common ….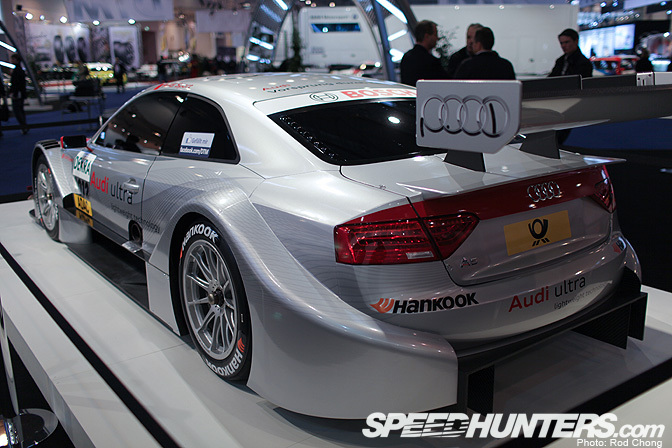 You could say this is Europe's answer to NASCAR. The cars share next to no parts with road going machines.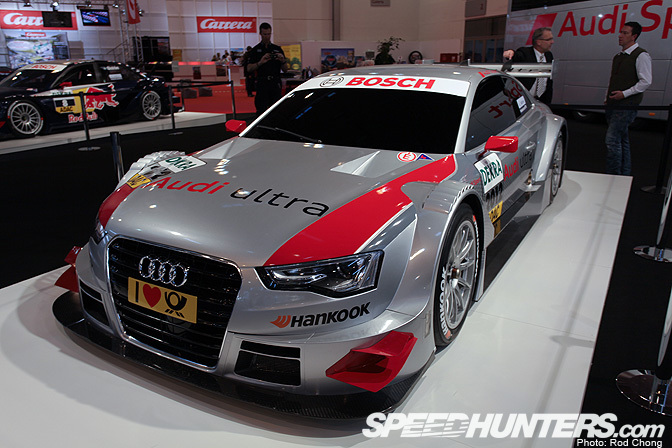 But in looking at the new Audi A5 DTM Coupe, I think the DTM organizers have got the formula just right.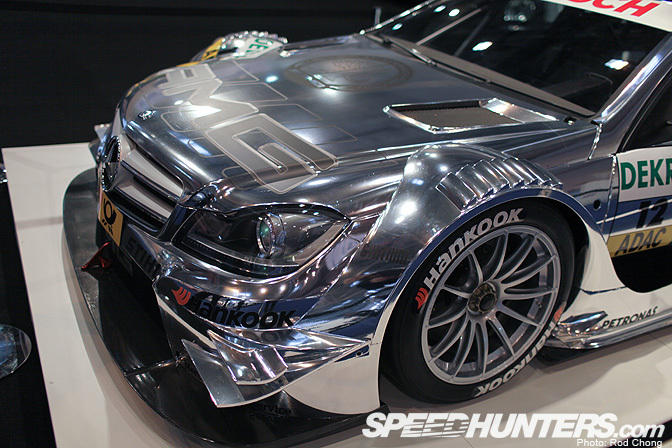 The new 2012 cars are anything but homogenized sheet metal blobs with painted on logos and lights. They look like street models where it counts with all the bits you want to see from a proper touring car.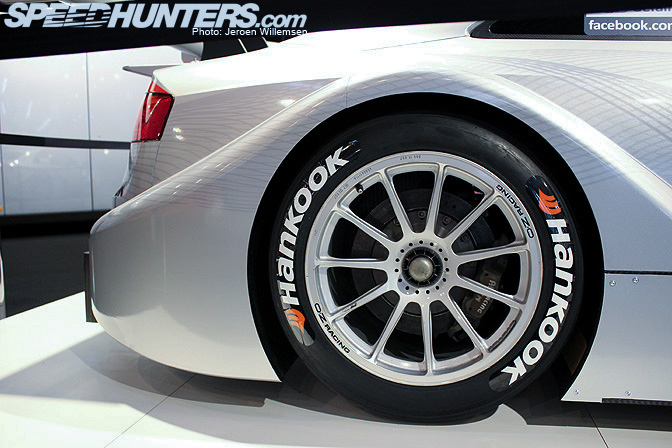 Interestingly, they will have more rubber on the ground compared to the outgoing DTM cars. This increase in mechanical grip will make the cars less dependent on aero traction and allow them to run much closer together.
Aerodynamics have also been simplified, with the aim of making the cars
more robust and tough. We should see a lot more rubbing next year!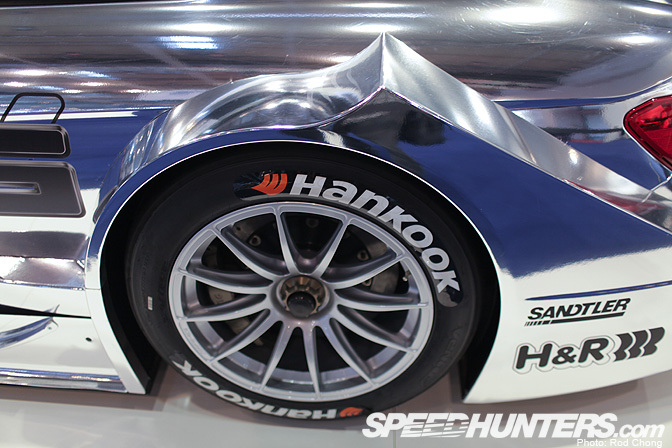 BTW while we are on that subject, have a look at the downforce generating rear fenders on the Mercedes. It's quite a different solution to the Audi and BMW.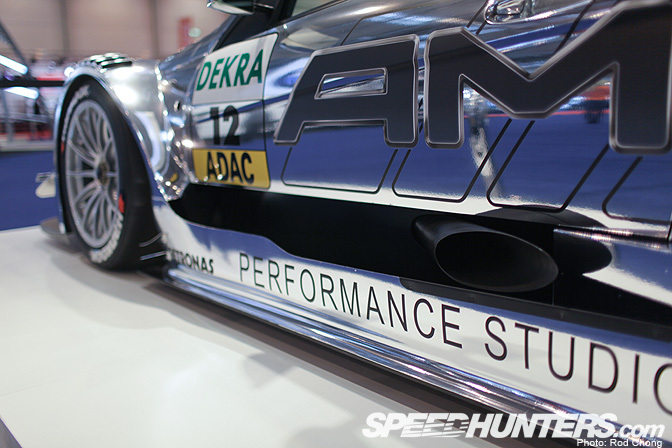 When shown Essen this weekend, the Mercedes was also sporting full length side barge boards.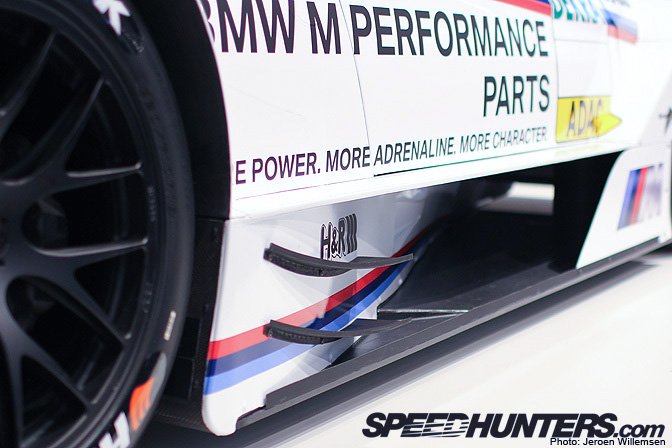 The BMW on the other hand has a much more open lower waistband, almost like an F1 car. You can see how air is being channeled right through the car from a front diffuser.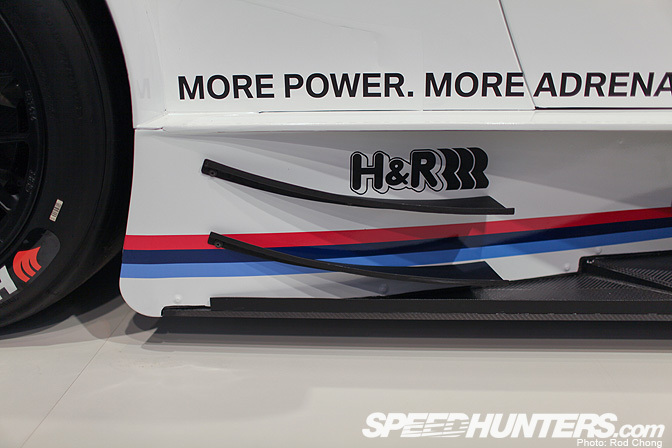 This pulls the airflow over a most unusually placed set of flipups… in front of the rear wheels.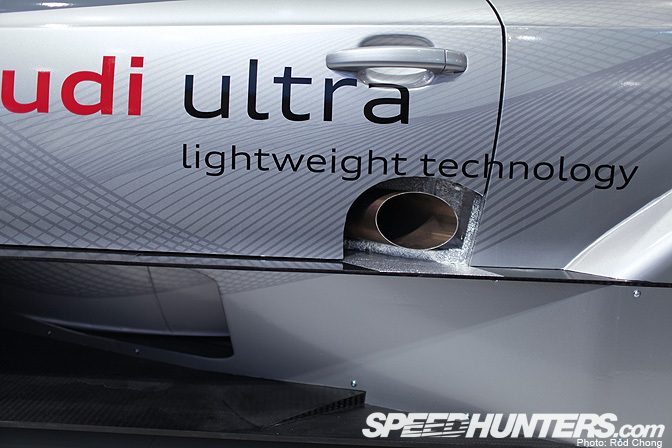 Look closely and you can see the Audi has some very small flipups in a similar location, along with some extreme looking door mounted exhausts. You have to wonder if they have been placed there specifically for an aerodynamic effect.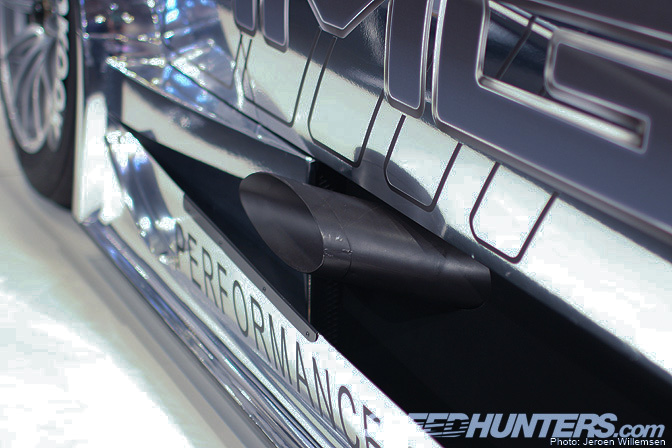 The Mercedes exhaust is lower and further forward along the side of the car…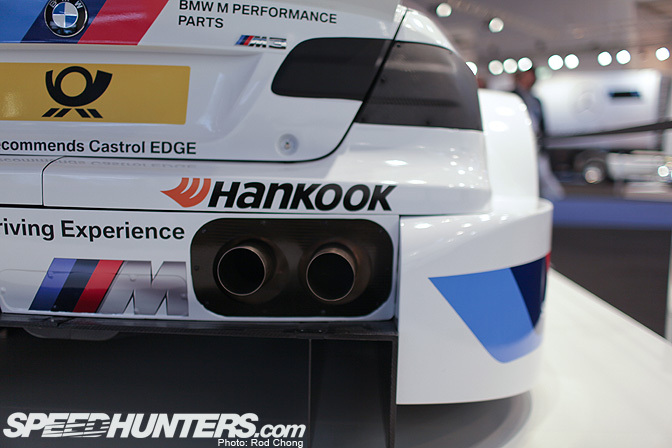 … where as the BMW has a rear exhaust exit.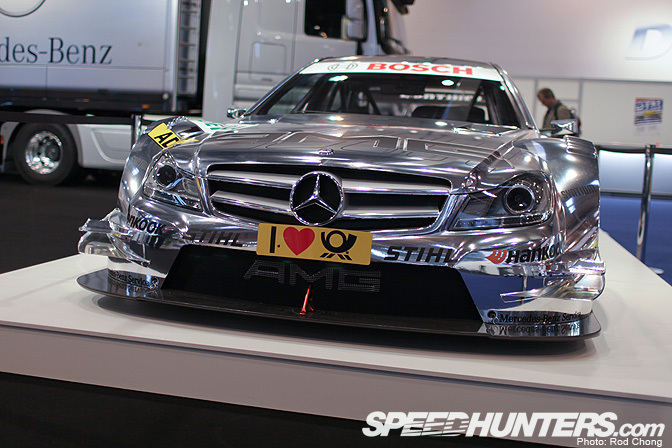 The front aero options are also said to be common between the three cars.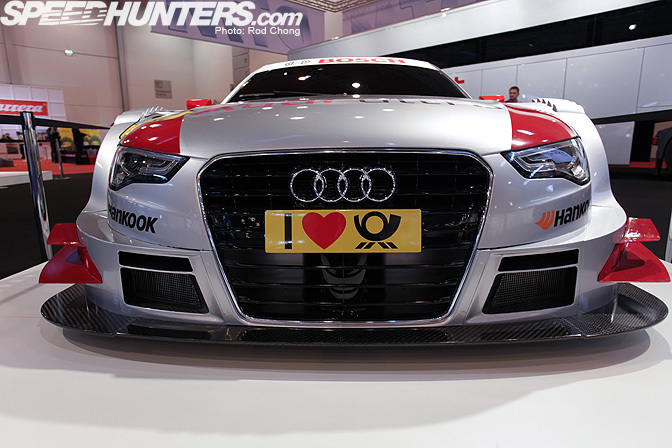 At a quick glance this certainly looks to be the case.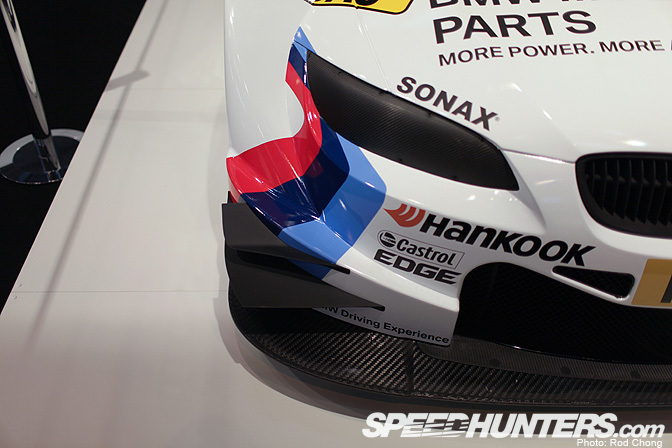 Personally I don't think these cost saving elements will detract from the spectacle that will be DTM 2012.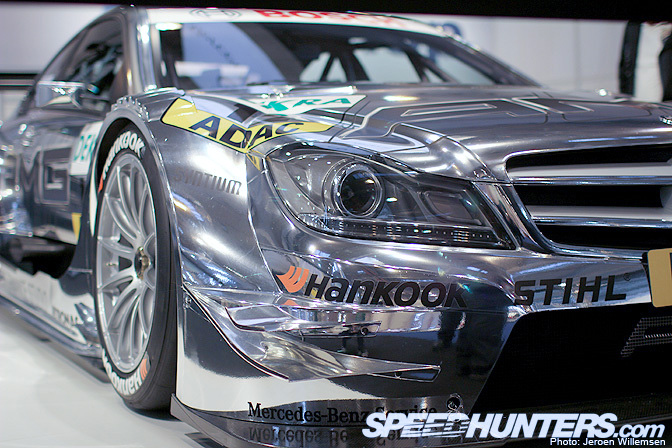 Each of the cars will be powered by a four liter V8 engine producing in the range of 500BHP.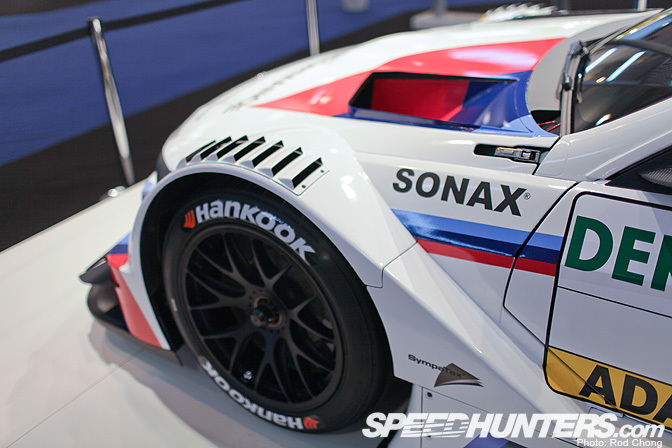 This combined with a full 1050KG carbon race chassis is a perfect recipe for aggressive, powerful, high tech race cars. Which is how we like it!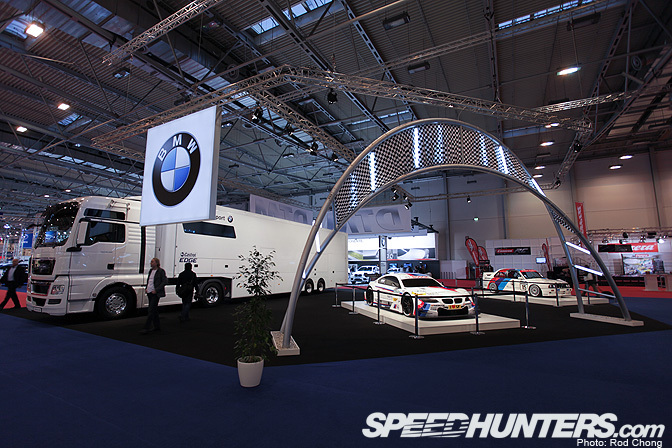 Are we about to see a new classic era of racing? Will we see DTM and Super GT style cars racing across the planet in the coming years? Time will tell.
What I can say is that round one of the 2012 DTM race season can't come soon enough! Until then, our German and Benelux based Speedhunters readers can still head over to the Essen Auto Show to check out the cars.
:Rod Chong
Additional photographs care of DTM, Porsche, Mercedes, Audi & BMW.
DRM Retrospective Articles on Speedhunters