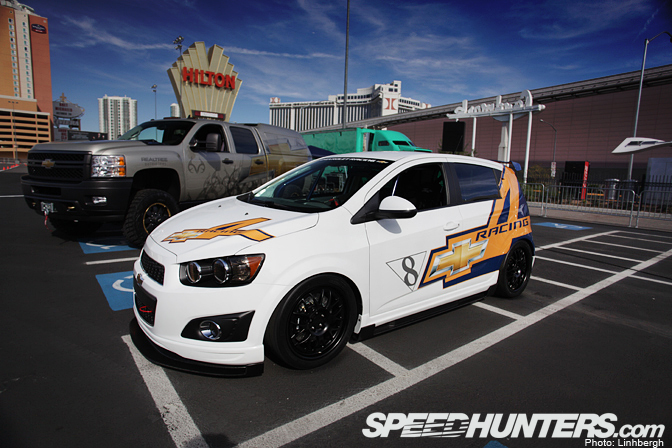 High horse power cars are loads fun to drive and to get rides in. But sometimes, a little bit of horse power in an equally small car can be even more fun. This is the case with many cult classics over the years. Think about the Honda Civic, the Mazda Miata, the Toyota Corolla and the Volkswagen Golf. All those cars are practical cars with just enough power to some fun. The biggest characteristic of all was the fact that they were an absolute hoot to drive around a corner.
Chevy is looking to get a piece of that pie with their latest hot-hatch offering, the Sonic. And in this particular this case, they took the idea of small fun even further. They took one Chevy Sonic, gave it a diet and a new home: the race track. This is what Chevy calls the Sonic Super 4 concept.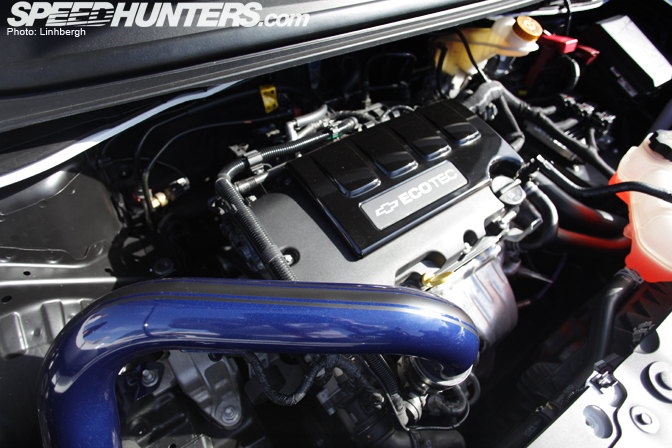 Straight off the showroom, a Sonic has the choice of an Ecotec 1.4L, 138 hp, turbocharged 4 banger. From there, the boys from Pratt & Miller made the engine breathe a little better with a low-restriction air intake and a two-inch cat-back straight-pipe exhaust.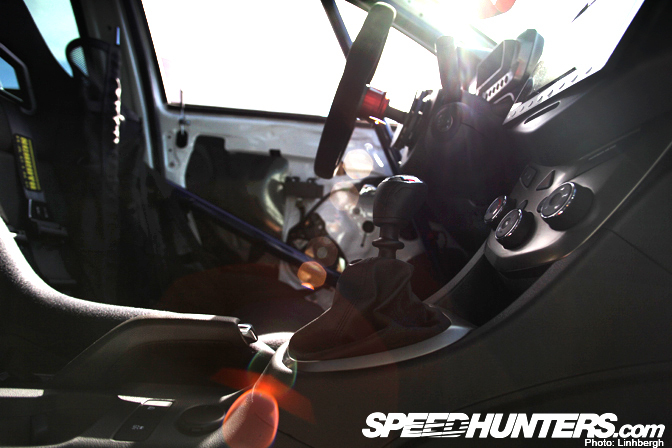 No electronic flappy-paddle gear boxes here, just a good old fashion six-speed manual transmission.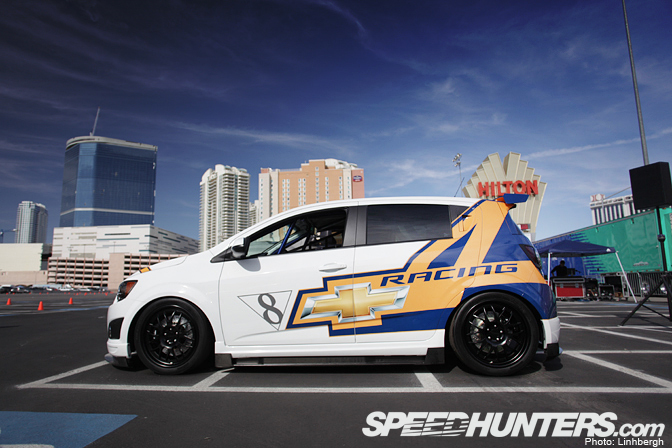 As with any race car, the suspension saw an upgrade. Coil-overs were the choice here.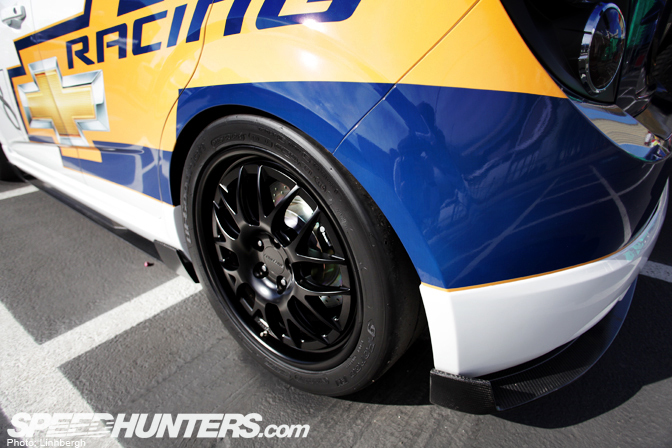 A set of Forgeline GWC3R 18×7.5″ satin black wheels, wrapped in a set of BF Goodrich racing slicks, adorns all four corners.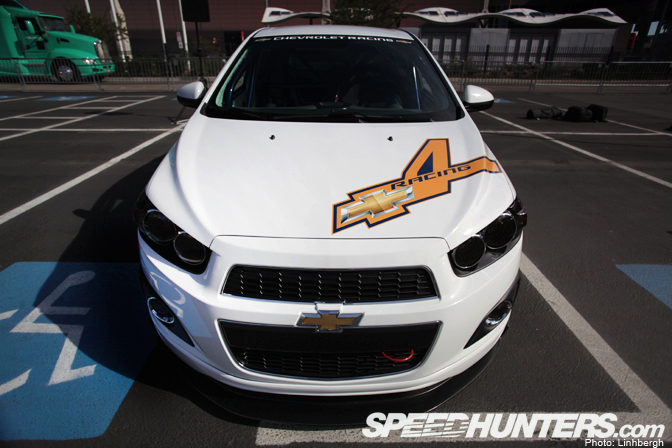 Like the motor, the exterior of the car didn't see any drastic changes. Only subtle bits here and there to assist with the overall Sonic race car experience.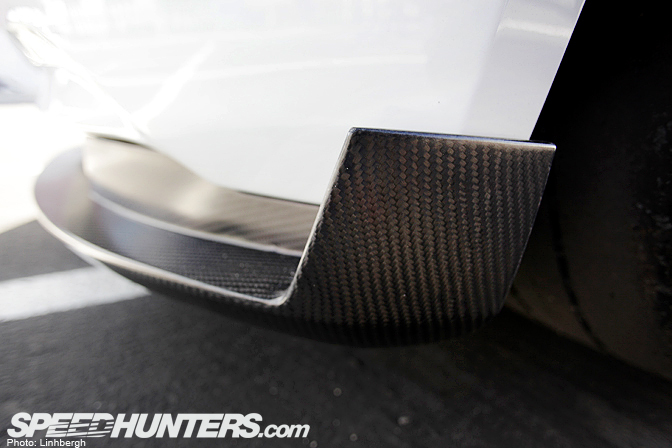 The front saw an addition of a Chevrolet Z-Spec concept carbon fiber splitter, the sides a pair of carbon fiber rocker panel extensions…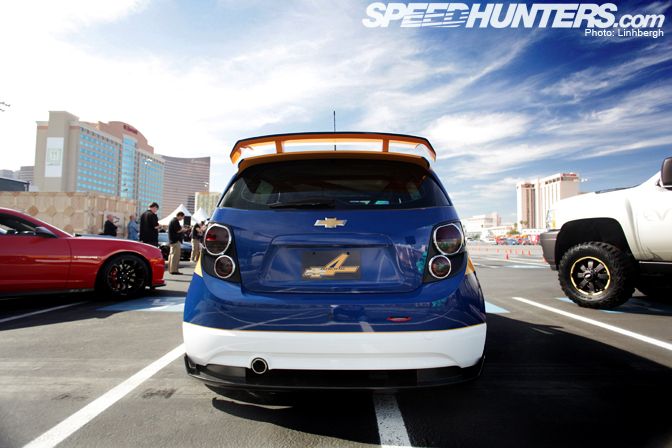 …a carbon fiber rear diffuser was added to the rear bumper, a Concept Z-Spec rear wing spoiler and tow hooks for both the front and the back.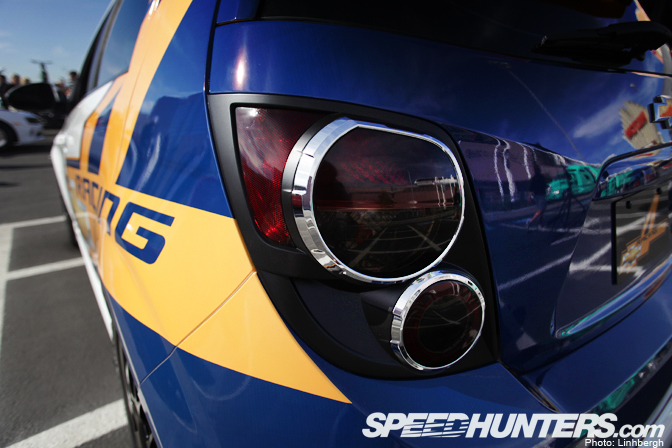 The head lights and taillights were also tinted.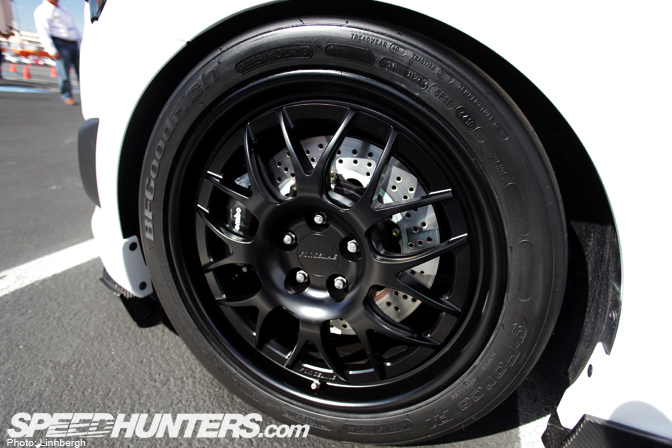 The brakes saw an upgrade as well. The front calipers were switched out for a set of four-piston Brembo calipers with two-piece drilled rotors, and the rear was upgraded with a set of two-piston calipers with one-piece drilled rotors.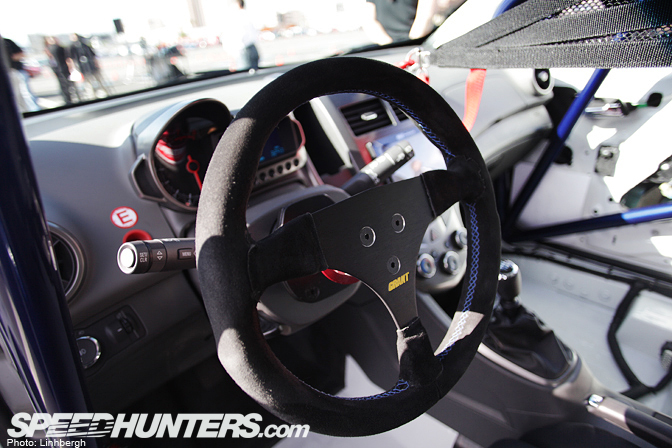 As with any race car, the interior was completely stripped out of anything that was not necessary. The original steering wheel was replaced by a suede Grant wheel, passenger and driver windows were removed and in their place is a pair of SCCA-approved inner and outer window nets.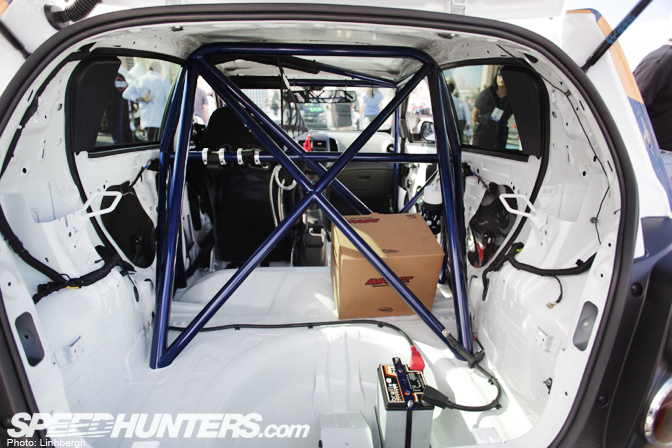 An SCCA-approved 1 3/4″ chrome moly roll cage sits where the rear seats used to be. No need for passengers in a race car!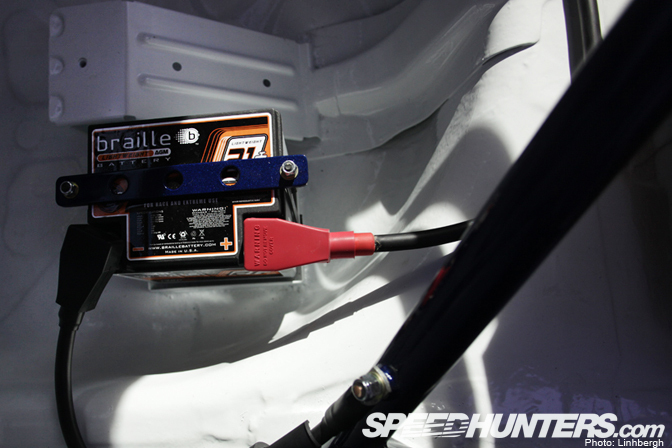 Even the original battery was found to be too heavy so a much lighter Braille battery was replaced. The battery also sits in the back to help even out the weight distribution!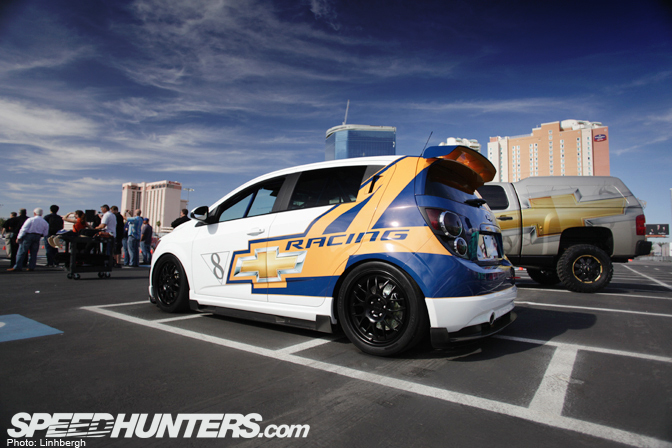 The 90s was a hard and dark road for Chevy as a company. Not much came out of the factories that oozed out "cool" and "fun." But in recent years, they've started to listen to their costumer and are now working hard on coming out with cars with a much cooler appeal. The new Camaro is a great start and the Sonic could be another.
I'm all for affordable racing and this Super 4 Concept is a step in the right direction. I mean who wouldn't love to see a full grid of these things bounce off each other in a close one-make racing series?
-Linhbergh
More 2011 SEMA Coverage on Speedhunters
More Car Spotlights on Speedhunters